1. Apple CarPlay
CarPlay is not an in-car system to run iOS or iOS apps. It is a system that integrates iPhone apps with the car's digital systems, allowing for easier control and access to these systems and devices.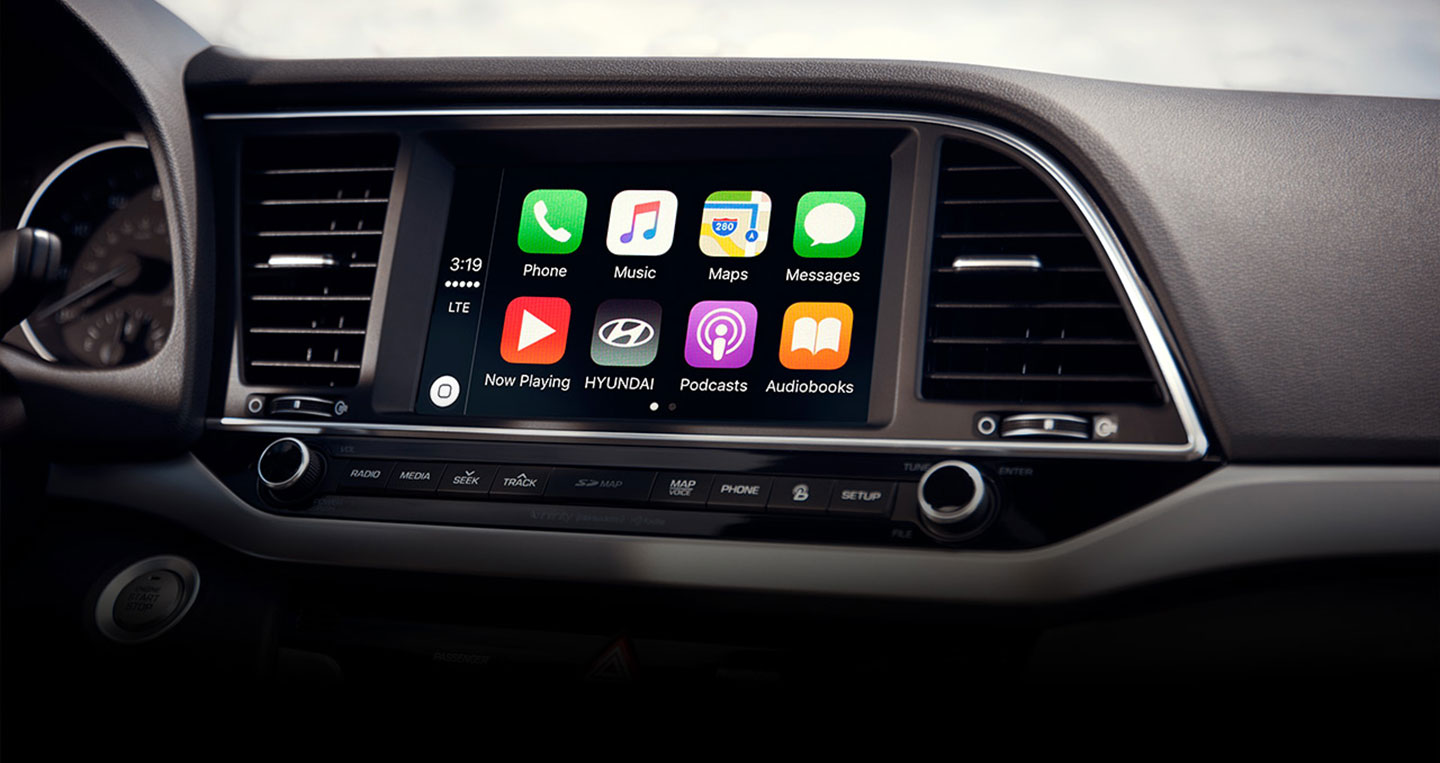 The idea behind this technology is that when you plug in your iPhone to your car via the USB port, it quickly exchanges signals between the device and your car. Users can then use iPhone features directly on the car's LCD screen without having to fumble with their phone and take their eyes off the road while driving. This makes it safer, easier, and more convenient.
Currently, Hyundai, Mercedes-Benz, Honda, Volvo, and Ferrari models support CarPlay, and other major car manufacturers will add it to their car control systems.
2. Collision Warning App (iOnRoad)
iOnRoad uses Augmented Reality technology to warn drivers of potential accidents. This app monitors the speed of the car, alerts if the car is too close to the car in front, and helps the driver avoid drifting into other lanes. Additionally, the app helps you easily find your car in crowded parking lots.
Another feature is that iOnRoad records the car's activities on the road. This is useful in case of an accident as you will have a video proof of what happened, helping to quickly resolve any issues with law enforcement or insurance companies.
3. Speed and Acceleration Measurement App (Dynolicious)
This iPhone software is used to measure the power of a car. With this app, users can measure the time it takes for a car to travel a specific distance, the speed, lateral acceleration, and the 0-100km/h acceleration time, sports braking, and even horsepower. To perform these functions, Dynolicious utilizes the integrated 3-axis accelerometer in the iPhone to calculate these parameters accurately.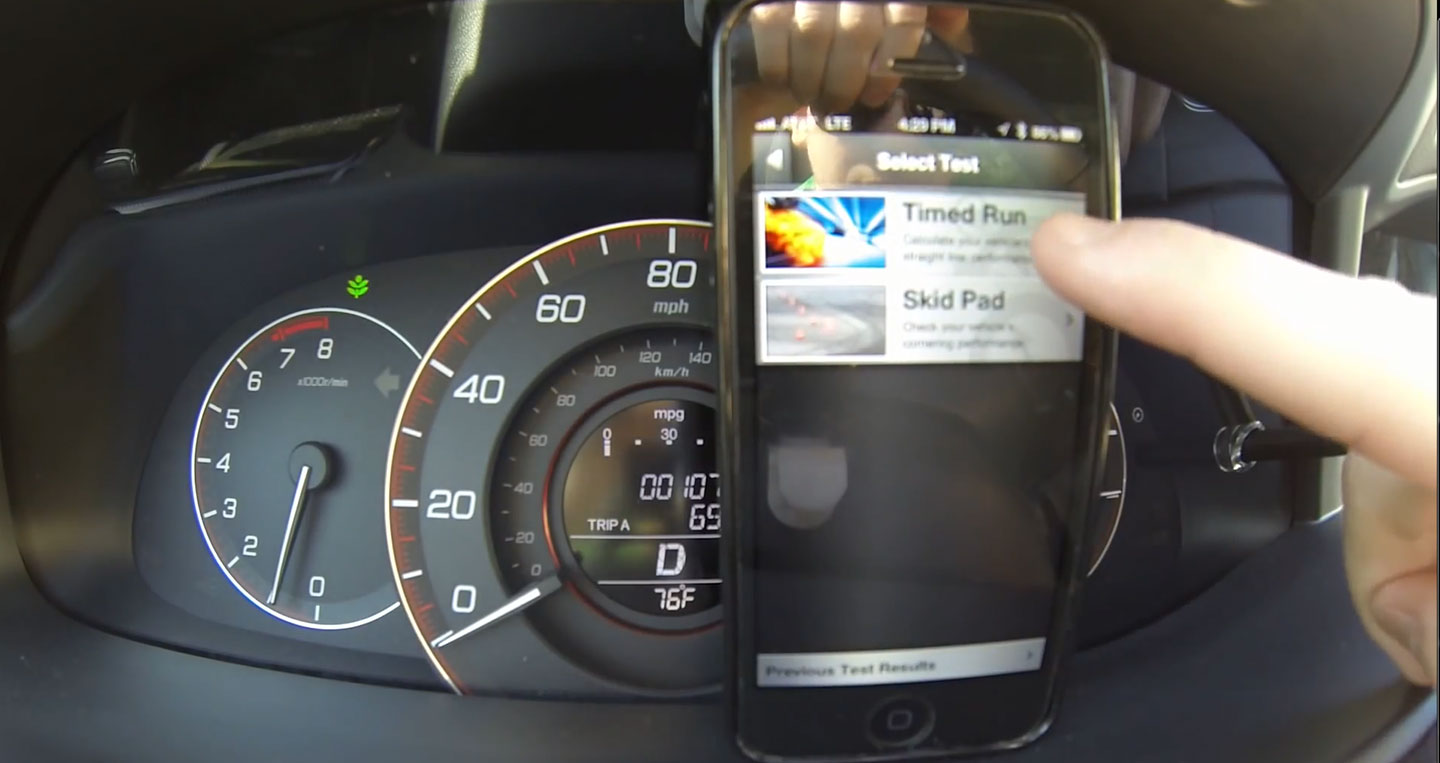 4. Fuel Consumption Tracking App (AccuFuel)
Many car owners are curious about the fuel consumption of their beloved cars. Use the AccuFuel app on your iPhone. AccuFuel tracks the efficiency and fuel consumption of the car through an onboard computer integrated in the dashboard.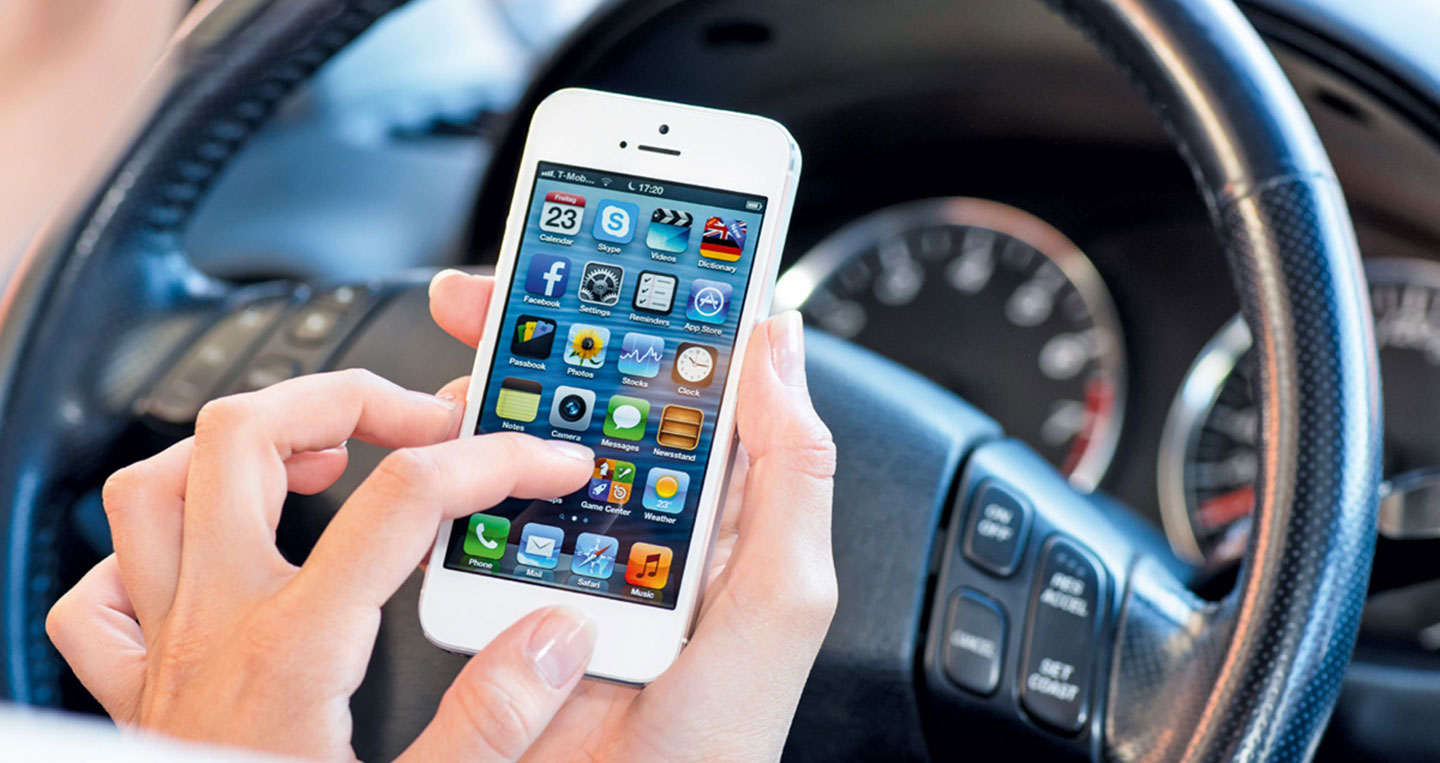 This app also allows users to compare fuel consumption between cars of the same type but different manufacturing years by creating informative charts.
5. Speed Camera Detection App (EyeRadars)
It can be said that EyeRadars is a useful app for cars. This system alerts drivers to speed cameras based on the iPhone platform. Similar to radar detectors, EyeRadars uses GPS to determine the driver's location and speed camera location, then provides warnings to the driver. The iPhone emits a warning sound to prompt the driver to reduce speed when approaching an area with speed cameras.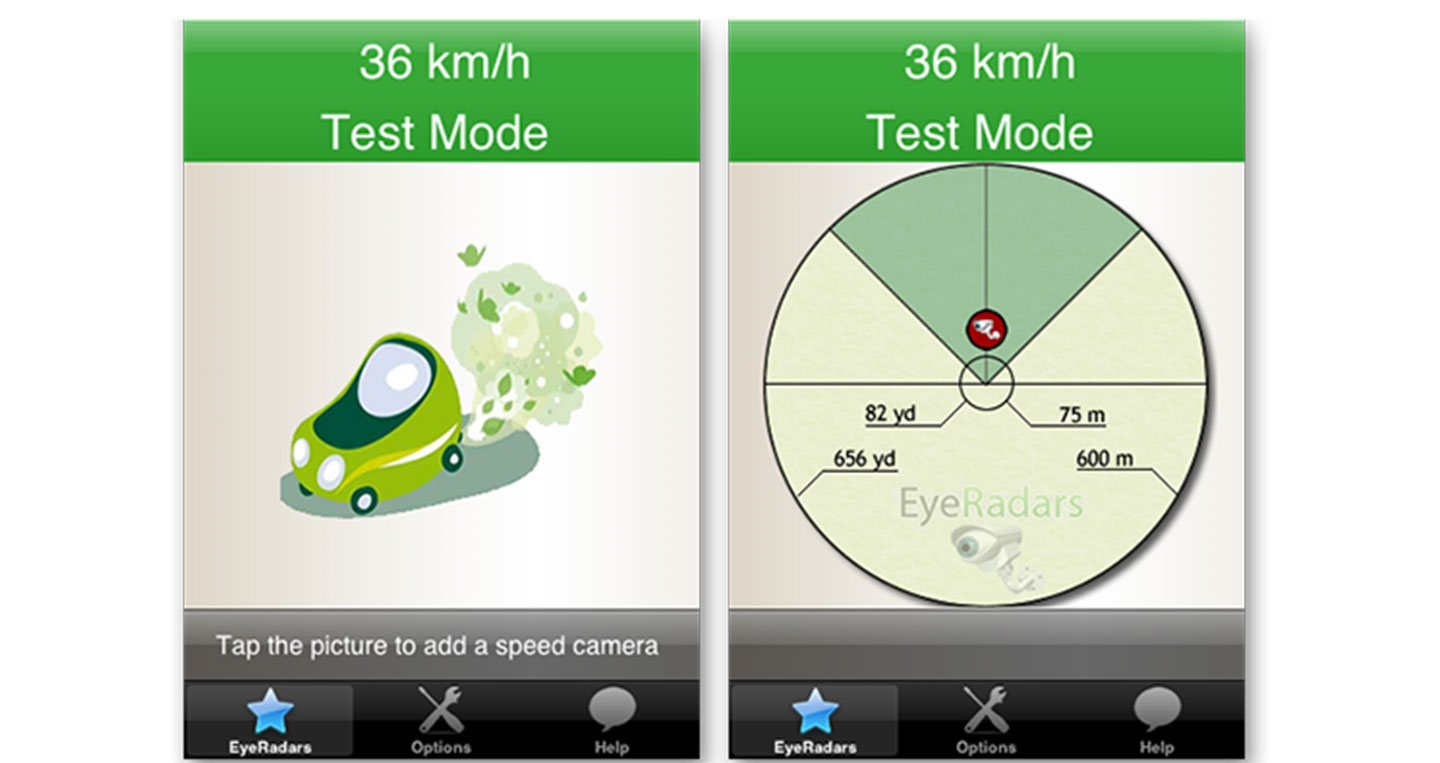 EyeRadars uses the FoxyTag database, the world's largest speed camera database, which automatically generates reliable links for users to download new data every 5 minutes. However, this app relies on available information rather than performing detection functions.
Khanh An (Trithucthoidai)