Since 2006, it has been the 11th consecutive year that the Delkor® battery brand has been honored in the High-Quality Goods list according to Korean standards.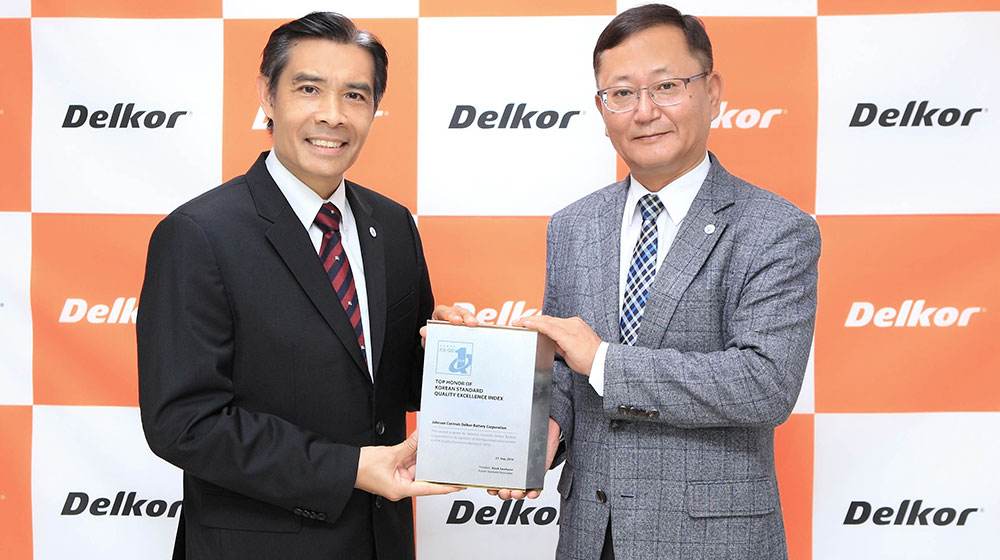 11 consecutive years, the Delkor® battery brand has won the Excellent Quality Award 
"Through a rigorous automated testing system, Johnson Controls has comprehensive in-house quality control procedures to ensure consistency in producing the best standard batteries for all types of vehicles. We are proud to be recognized by KSA, a leading organization in standards and quality assessment, for our dedication and hard work," said Frederick Lim, Vice President and General Director of Johnson Controls Power Solutions for the Asia-Pacific region.
Johnson Controls, a manufacturer of Delkor batteries in South Korea, specializes in supplying maintenance-free products to automobile manufacturers and retail dealers in the Asia-Pacific region, including Australia, Japan, Taiwan, Malaysia, Indonesia, Vietnam, Philippines, Cambodia, South Korea, and the Middle East.
Delkor is chosen by consumers and experts in the industry as the best battery on the market
Lim added, "Delkor is chosen by consumers and experts in the industry as the best battery on the market. We will continue to improve to exceed customer expectations."
With over 30 years of experience in South Korea, Johnson Controls Delkor became the first manufacturer to produce maintenance-free batteries, eliminating the need to top up fluid during the battery's lifespan. It was also the first company in Korea to enhance the convenience of battery handles by integrating two conventional handles into one handle that can fold horizontally, making it easier for customers to install the battery in their cars.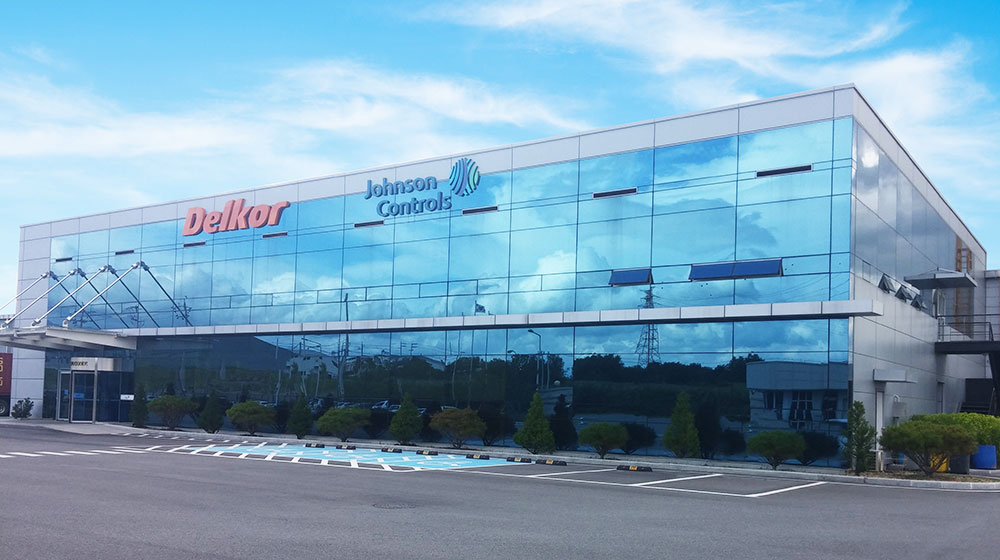 Johnson Controls Delkor currently operates two factories in Gumi, with over 400 employees
"This award affirms the standards we always strive for in quality, efficiency, and sustainability. We appreciate our customers and consumers who have been, are, and will continue to accompany and trust in Delkor batteries," said Yunho Kim, Managing Director of Johnson Controls Korea.
It is known that hundreds of consumers and industry experts were surveyed to create the KS-QEI ranking.
Terry Wan, Johnson Controls Power Solutions' Business Director for Southeast Asia, said: "The reliability and quality of Delkor batteries are not only known in Korea. We introduced Delkor products to Vietnam in 1999, and it has become an important product in the automotive industry."
Currently, Delkor products are officially distributed by Battery Trading Company Thanh Cong – a company specialized in distributing batteries in Vietnam.
Thanh Phan (Trithucthoidai)