The active safety test area, located at GM's Milford Proving Ground near Detroit, illustrates a range of real-world road conditions. The location includes parking areas, wind tunnels, and pedestrian test areas with dummy pedestrians. Meanwhile, the highway simulation area features lanes with various conditions, representing different locations around the world.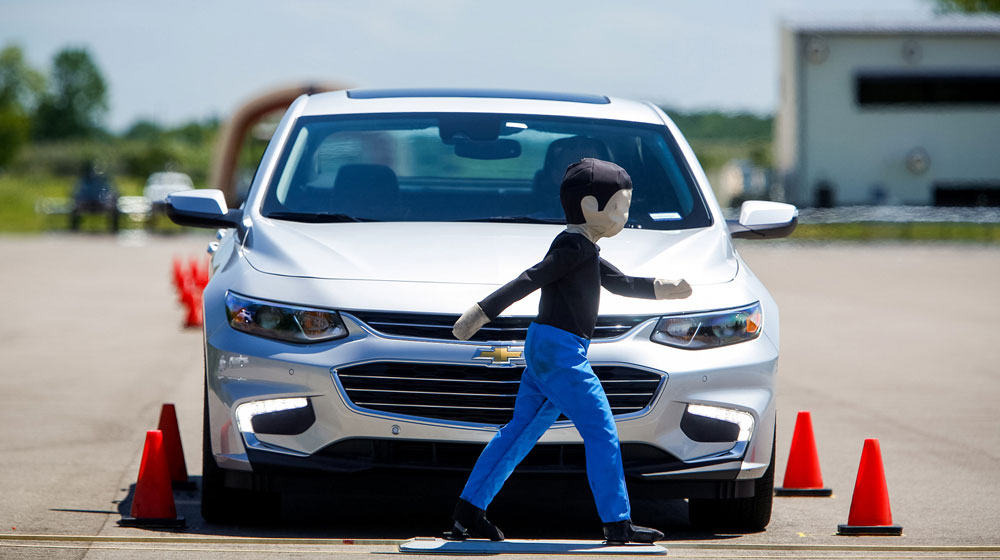 GM opens new active safety technology testing center.
In addition to these areas, GM has set up a nearly 6.5-hectare site to test autonomous and robotically controlled vehicles. The American automaker has stated that the new facility is also key to evaluating vehicle-to-vehicle communication technologies by exchanging speed, location, and braking data. This technology will gradually be introduced on the 2017 Cadillac CTS model.
According to the plan, in 2016, GM will introduce 22 different active safety technologies across its vehicle lineup. These features will span across all 4 brands, with even the 2016 Spark equipped with lane change alert and forward collision alert.
Phúc Lân (TTTĐ)