Currently, the majority of car buyers in Vietnam do not care about 4-wheel drive vehicles. People often choose cars based on unclear usage requirements, attractive exteriors, complete interior amenities…or simply because of the price.
For example, the Lexus RX350, a very popular model in Vietnam, accounts for 95% of front-wheel drive vehicles. Why don't consumers care about the slightly more expensive all-wheel drive (AWD) version?
So which group of users would need 2-wheel drive vehicles? Let's consider the structure of 2-wheel drive systems, and for ease of imagination, let's think of a famous quickly-running animal, a horse. The flexibility in the fast motion of this animal can illustrate the speed and capability of 2-wheel drive vehicles. Let's keep the image of a horse in our imagination, and we will continue.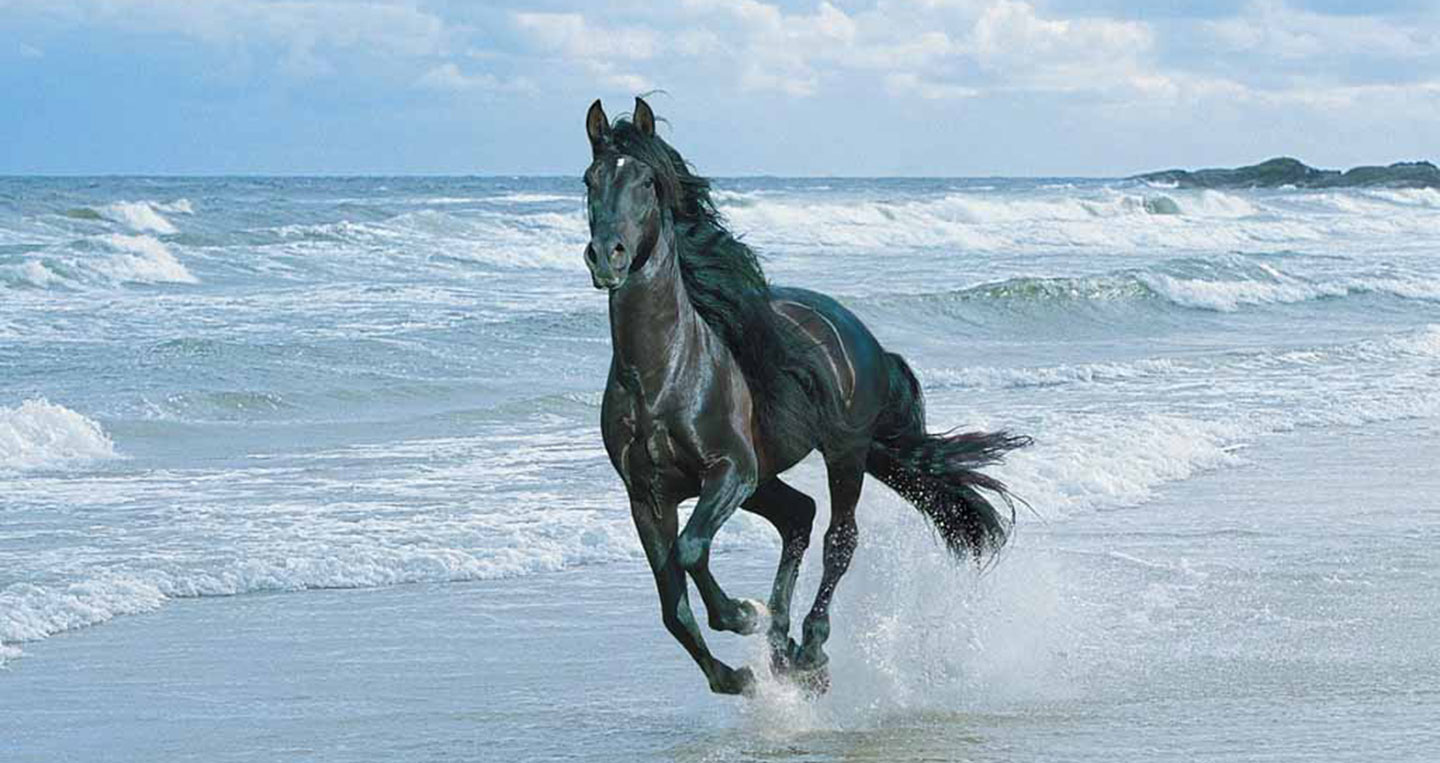 4WD (Four Wheel Drive)
4WD is a heavy duty and highly durable system, often equipped on off-road vehicles. Usually, these types of vehicles have a lever or a button to switch between 2-wheel drive and 4-wheel drive (2H to 4H) and vice versa.
In addition, there is an auxiliary gearbox to change the speed of the wheels slower, to exchange for greater pulling power, used in cases where high pulling force is needed such as climbing steep hills or crossing water, mud… (Low Range – 4L mode).
4WD is usually equipped on SUVs and mid-priced pickups. This system is also known as Part-Time All Wheel Drive or on-demand 4-wheel drive, illustrating the ability to drive with either 2-wheel drive or 4-wheel drive depending on the driver's desire, meeting the demands of various road conditions.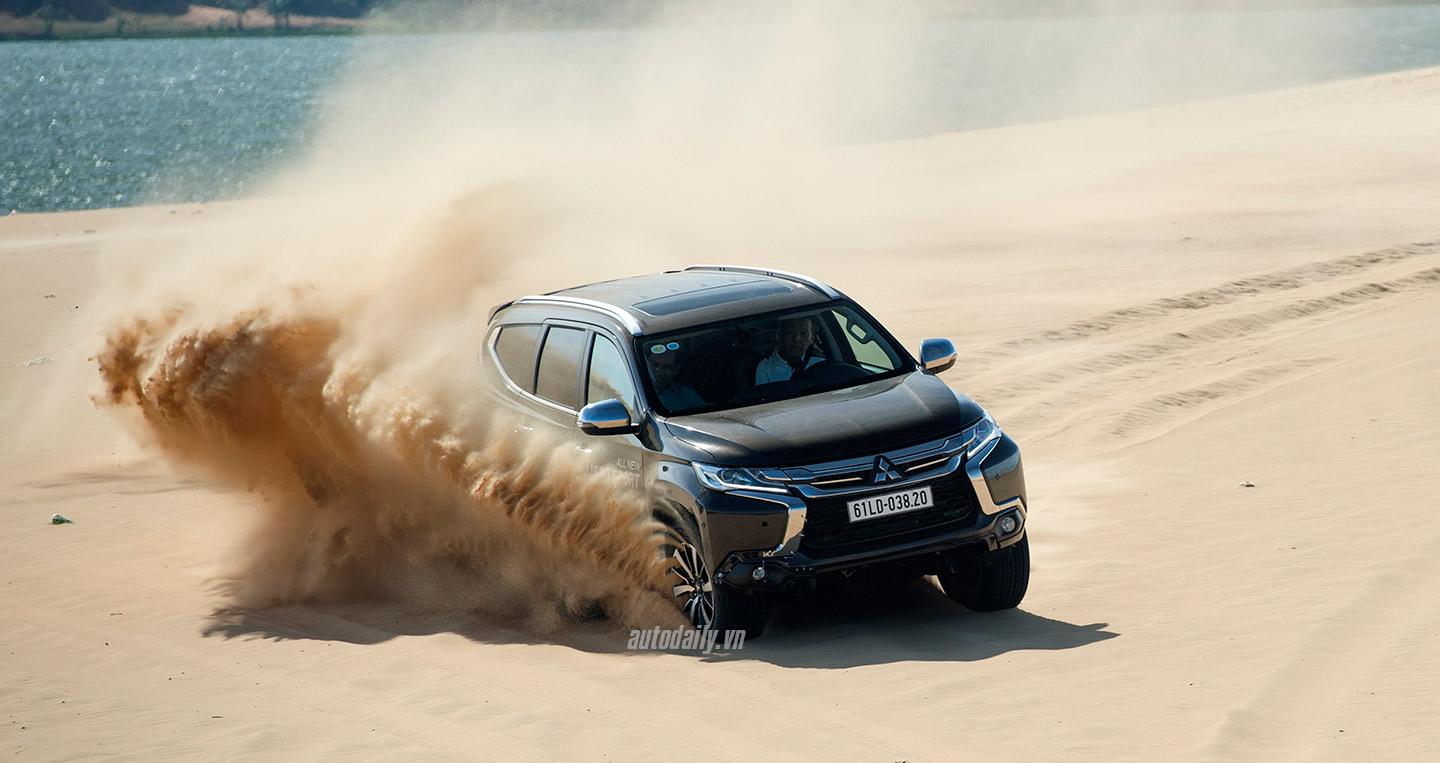 Usually, SUVs or pickups in Vietnam with prices below 2 billion VND are equipped with 4WD. Suitable for those who have the need to use the vehicle on different types of roads, from asphalt roads to dirt roads, gravel…
Aside from the fact that this system is heavy and reduces the vehicle's flexibility, being mechanical in nature and aiming for high durability, the driver needs to be aware: The limitation of this type of drive system lies in driving on asphalt roads. Why do we have a 2H-4H lever (or button)? The answer is that 2H is used on asphalt roads and at high speeds. 4H and 4L are used on roads with lower grip (such as sand, dirt, mud…).
Now you might ask, "Why is that?" So stand up and walk straight ahead, then turn right. We will realize that we turn right by keeping our right foot still and stepping with our left foot.
Going back to the horse, it also needs to find a way to make its right legs run slower than its left legs in order to turn right like us. If all legs run at the same speed, both us and the horse will keep running straight. 4WD vehicles are the same, they need a difference in speed between the wheels to make turns without running straight on high-grip roads. Therefore, do not foolishly use 2-wheel drive on asphalt roads, otherwise we will have accidents or damage some parts of the vehicle, even both.
Cars in Vietnam using 4WD: Triton, Pajero Sport (Mitsubishi); Fortuner, Hilux (Toyota); Navara (Nissan); Ranger, Everest (Ford); Corolado (Chevrolet).
4WD on demand
Transforming a manually activated 4WD system into an automatic system creates a new system called On-Demand AWD – which can be understood as automatically activated 2-wheel drive.
Reducing weight, size, and manufacturing costs, most automatic 4WD systems are equipped on crossovers or small-sized sedans, with small or moderate weights, to ensure the system's durability.
If we look back at the example of the Lexus RX350 at the beginning of the article, the front-wheel drive version quickly gets stuck when the front wheels lose grip (for example, in a muddy hole). If the vehicle is equipped with an On-Demand AWD system, it will detect and activate the rear wheels, allowing the vehicle to escape from the mud hole.
Variations of this system include full-time mechanical type, and type with electronic control to intervene earlier when losing grip, even predicting and intervening before grip loss occurs.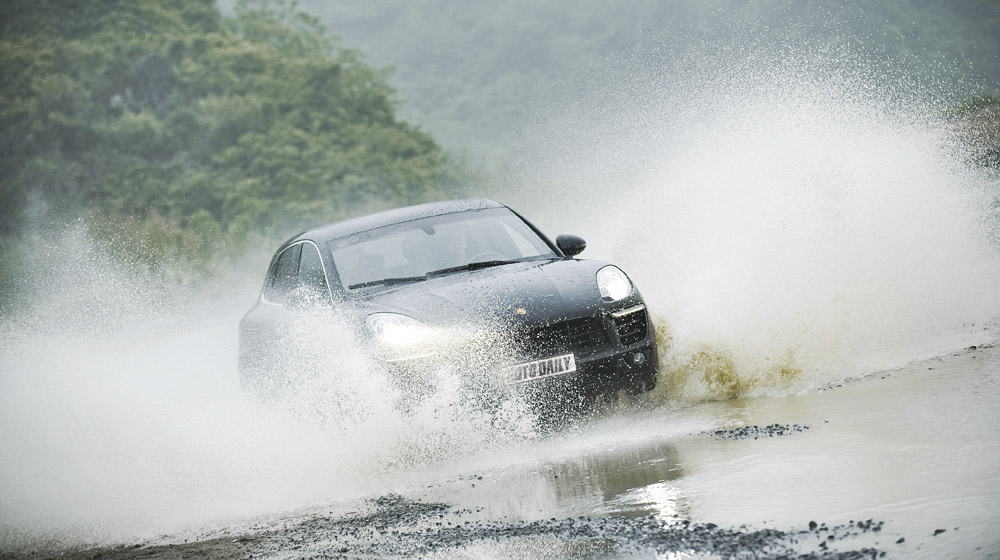 Although passive in nature, reducing off-road capabilities compared to 4WD, with increasingly sophisticated electronically controlled technology, improved features compared to earlier generations, On-Demand AWD is increasingly popular in vehicle manufacturing.
In fact, the goal of this system is not to serve off-road purposes but to increase road grip in low-friction conditions (rain, slippery…). However, if equipped with electronic control, this system can deliver off-road capabilities that are not inferior to basic 4WD systems.
Advantages of On-Demand AWD systems include increased acceleration, better driving feel, better road grip – especially on corners, even giving a more confident feeling when driving at high speeds. When combined with the center differential lock, it provides a simple and reliable 4WD system to handle difficult roads.
Với ưu thế là khối lượng, chi phí chế tạo, AWD on demand được trang bị khá nhiều trên các xe 2 cầu hạng trung và nhỏ, và trên các xe thể thao hiệu năng cao. Vậy tại sao xe thể thao lại cần 2 cầu? Khả năng bám đường và tăng tốc phụ thuộc khá nhiều vào sự hiệu quả của việc truyền công suất từ động cơ tới bánh xe. Con ngựa với 4 chân sẽ vào cua nhanh hơn chúng ta với 2 chân. Chiếc xe cũng vậy, các động cơ nhiều công suất trên xe 1 cầu sẽ dễ dàng đốt lốp khi đứng im, thay vì đưa xe chạy tới khi ta đạp ga.
Trong khúc cua cũng vậy, 4 bánh xe đảm nhiệm đưa xe với tốc độ cao qua cua sẽ yên tâm và nhanh hơn khi mặt đường không được tốt lắm. Điều đó giải thích xe 2 cầu luôn nhanh hơn 1 cầu trong các giải đua rally.
Các xe tại Việt Nam sử dụng 4WD on demand: Mitsubishi Outlander, Nisssan X-trail, Ford Escape, Porsche Macan, BMW X1, X3, X5, Mercedes GLA, A45, Audi Q3, Q5.
AWD: All Wheel Drive
This is the most expensive drive system, so it is usually equipped on large-size SUVs or high-powered sedans with high prices.
Depending on the manufacturer's objectives, the allocation of pulling force from the engine to the front and rear wheels is distributed in different ratios. Similar to our horse having stronger muscles in its hind legs for better acceleration. This distribution of pulling force greatly affects the driving feel and acceleration ability of the vehicle.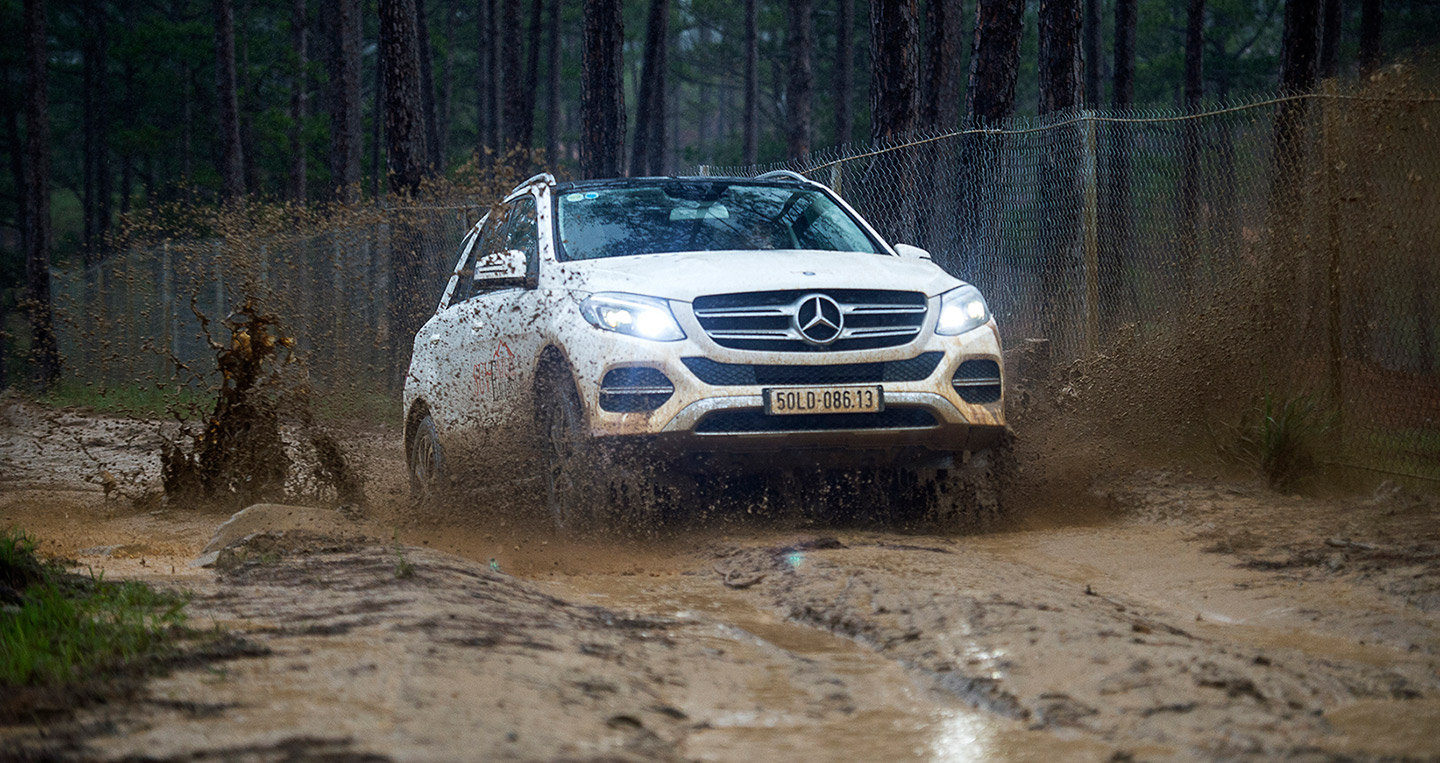 With a manufacturing system based on the criteria of making the vehicle faster and better gripping, AWD-equipped vehicles are often expensive.
In some high-end SUVs, to improve off-road capabilities, the AWD system can be transformed into 4WD with just one button press. This feature is called Centre differential locking, making expensive cars a truly off-road vehicle. Examples of large-sized expensive SUVs equipped with this feature include the Porsche Cayenne, Mercedes G-Class, Lexus LX570.
In some other high-powered vehicles, this system could be combined with On-Demand AWD to increase road grip. Notable examples are the Mercedes E63 4matic, GLS, GLE, GLC, and the famous AWD system from Japan, Subaru.
Ignoring the disadvantages of complexity and cost, and not serving the purpose of fuel efficiency, AWD is truly the most valuable drive system. The advantages of this system include acceleration, driving feel, road grip – especially on curves, and it even gives a more confident feeling when driving at high speeds. When combined with a center differential lock, it provides a simple and reliable 4WD vehicle to handle tough roads.
Conclusion
The four-wheel drive system may have different names depending on the manufacturer. For example, Audi's is called Quattro, Mercedes' is called 4Matic, BMW's is called X-drive, Volkswagen's is called 4Motion, Subaru's is called Symmetrical AWD… but in terms of the construction principles, they can be divided into the three types mentioned above (4WD, 4WD on demand, and AWD).
From a general perspective on the four-wheel drive systems, we see that besides the ability to drive on difficult roads with 2-wheel drive vehicles, we can also drive faster, safer, and have a better driving feel. We will not be surprised when luxury SUVs ride smoothly and firmly, and any 2-wheel drive vehicle will bring you to the edge of the sea instead of walking or struggling to get the vehicle out of a sticky situation. And we will also understand why when Ferrari wants to make a supercar for everyday driving, in all seasons of the year – including snowy winters, they choose AWD for the Ferrari FF model.
Gaz69 (forum.autodaily.vn)