For vehicles with large display screens and built-in Apple CarPlay connectivity but lacking features like the VinFast Lux A or Lux SA duo, the CarPlay Box GOTECH GB8 product is the "beloved gift" that allows passengers to fully enjoy the most intelligent and modern features.
Why is GOTECH GB8 the beloved of VinFast Lux A, Lux SA
The original screens on VinFast Lux A and Lux SA vehicles have large sizes – up to 10.4 inches. However, the inverse ratio to this "giant" size, the original screen on the car is equipped with very few features.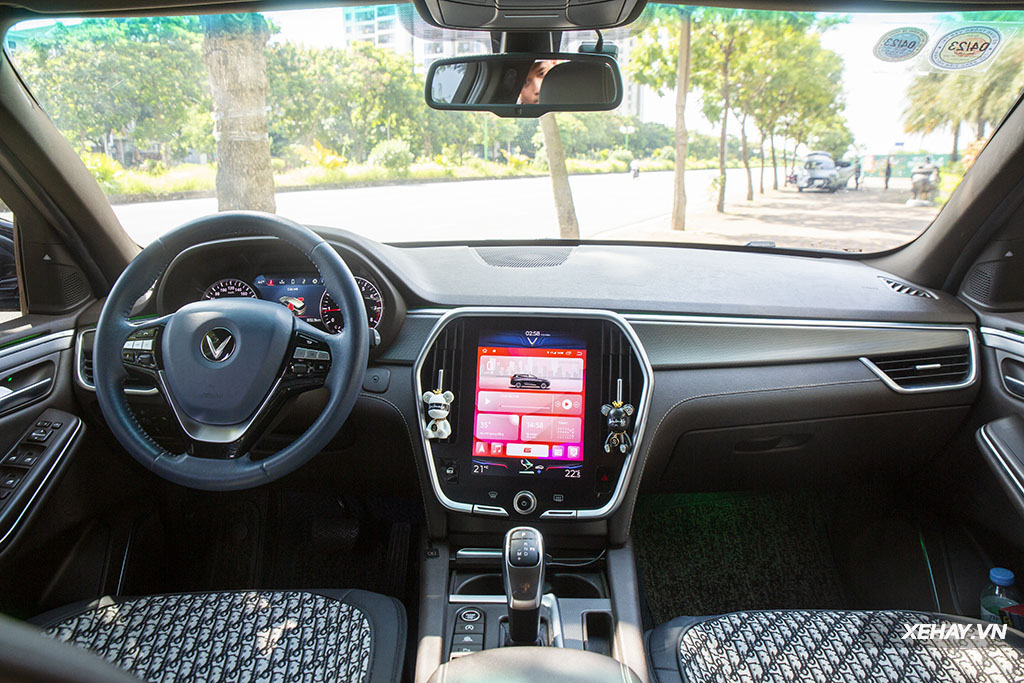 Users can only connect via bluetooth to listen to music; the original map is also difficult to operate for positioning – finding directions. Not to mention other missing entertainment features – a very large inconvenience and can be considered a disadvantage on a expensive models like VinFast Lux A or SA.
With the large size and vertical design – quite different from the majority of ordinary models on the market, VinFast Lux A and SA cause difficulties for customers when they need to find upgrade solutions, replacing the screen.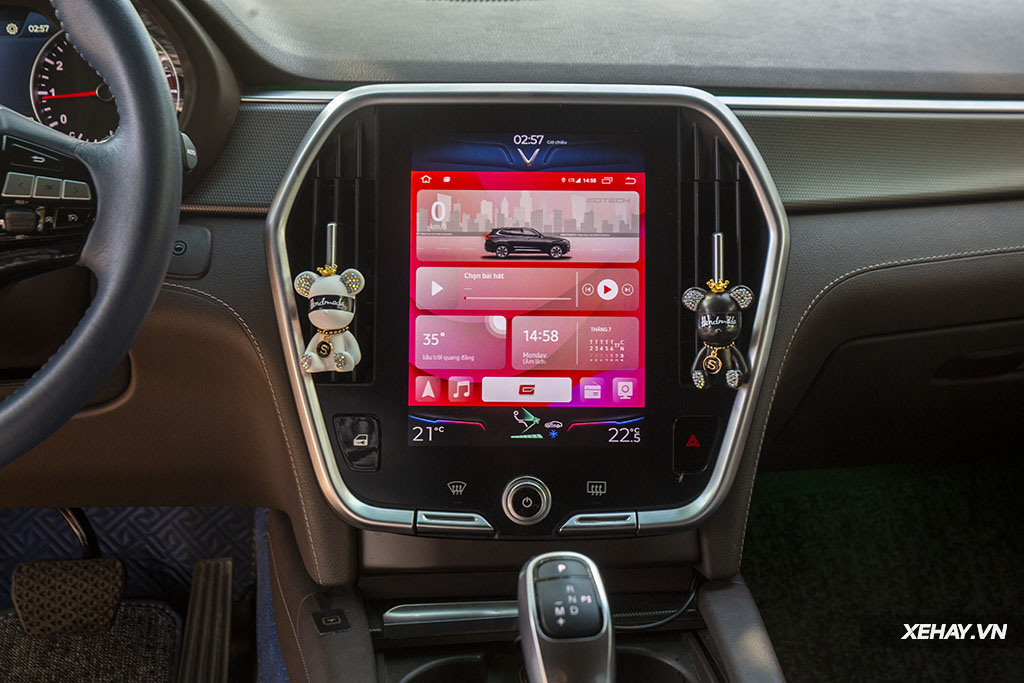 Currently, there have been a few hacking or screen upgrade solutions on the market, but they have inherent risks: voiding the warranty, losing the "genuine" product posing difficulties when warranty or maintenance is needed; or even worse, the risk of fire caused by contact of third-party screens with the car's electrical system.
Compared to the time of launch, VinFast has already added Apple CarPlay connectivity for Lux owners, but the features on the original screen are still very limited compared to the potential that the car's entertainment system can accomplish.
In that context, Gotech GB8 appears as a "beloved" solution that can solve the above-mentioned issues, while avoiding any potential risks, helping owners and passengers feel secure in "enjoying" the smartest features in the car.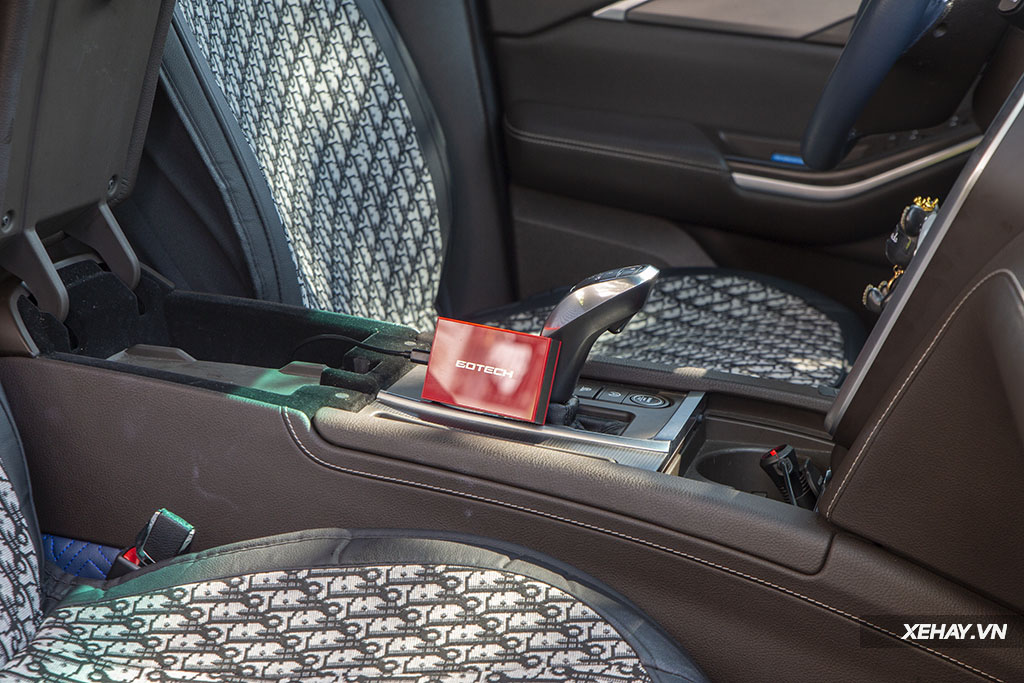 Compact design – convenient
Thanks to its compact size – equivalent to a cigarette box – CarPlay Box GOTECH GB8 can be neatly placed in the storage compartment for phones, next to the USB port. Just plug the type-C connection into the car and that's it, the VinFast Lux SA is "transformed" into a smart car!
After a few seconds of automatic detection, the CarPlay Box GOTECH GB8 will connect through Apple CarPlay and turn the original screen into an android screen with the most modern features, without requiring any modification or complex impact on the car.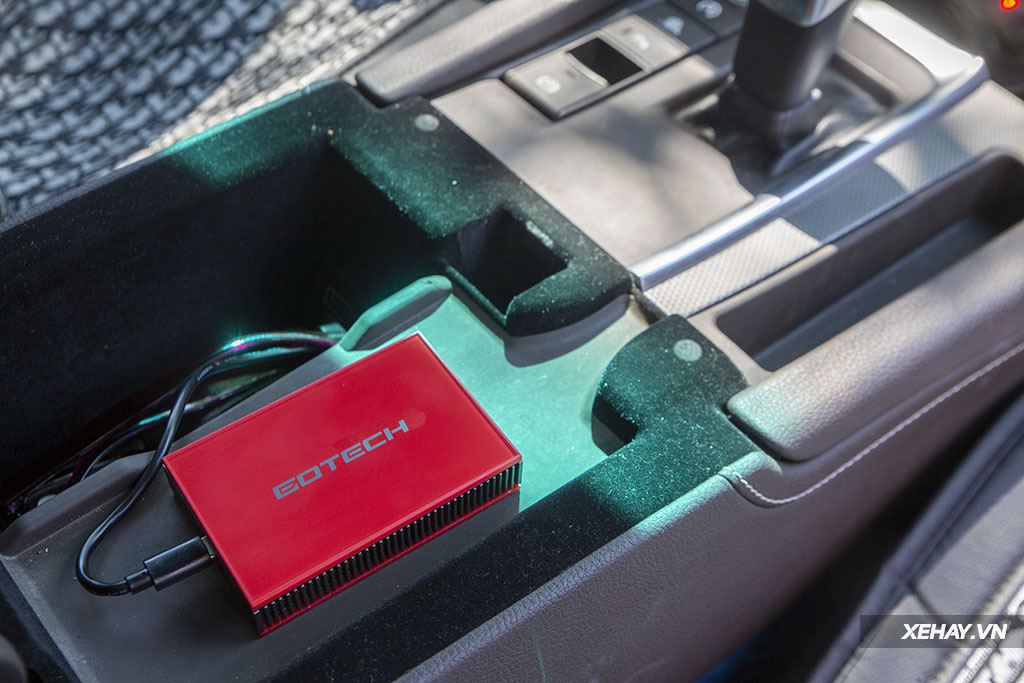 Thanks to the "Dynamic Aspect Ratio Adaptive" technology – GOTECH GB8 can automatically adjust the display interface according to different car screen sizes and in this case for Lux A or Lux SA perfectly, without being stretched or appearing excessive black bars.
Immediately after that, the passengers in the car can immediately enjoy modern and intelligent features such as voice commands with virtual assistants, online information search, or access to a rich entertainment repository with a full range of applications through the internet.
Similar to the simple and fast connection process, the car owner can completely disconnect the screen by unplugging the type-C cable to restore the original screen. This is very convenient for warranty at the manufacturer; when taking the car for maintenance, the owner also has no problem and completely avoids the potential risks of fire that may occur when "upgrading" third-party screens.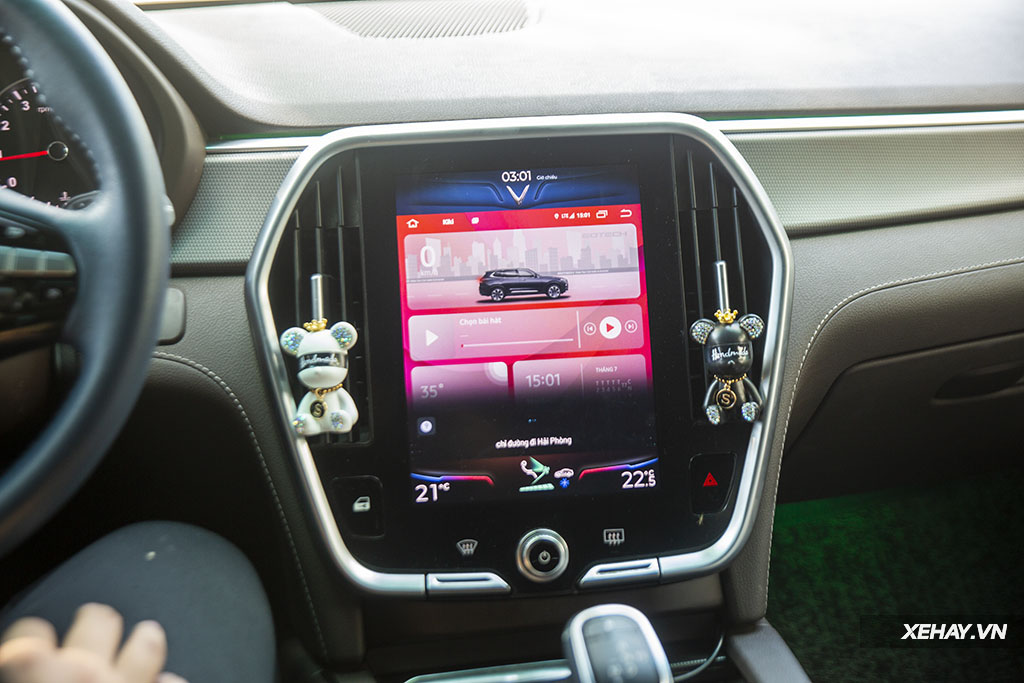 Full smart – modern features
Support voice commands with 2 optional virtual assistants: Kiki or Gotech Assistant. This can be seen as the sharp advantage that GOTECH GB8 brings to users. The driver doesn't need to take their eyes off the road to observe traffic or take their hands off the steering wheel, just speak up and the system will immediately execute the commands, from controlling music, navigating or even listening to news, checking weather information, looking up gold prices, exchange rates…
With the strength of Vietnamese developers, this virtual assistant can quickly and accurately recognize each command, regardless of the regional accent or ethnicity throughout Vietnam – something that other virtual assistants from international brands may find difficult to "match".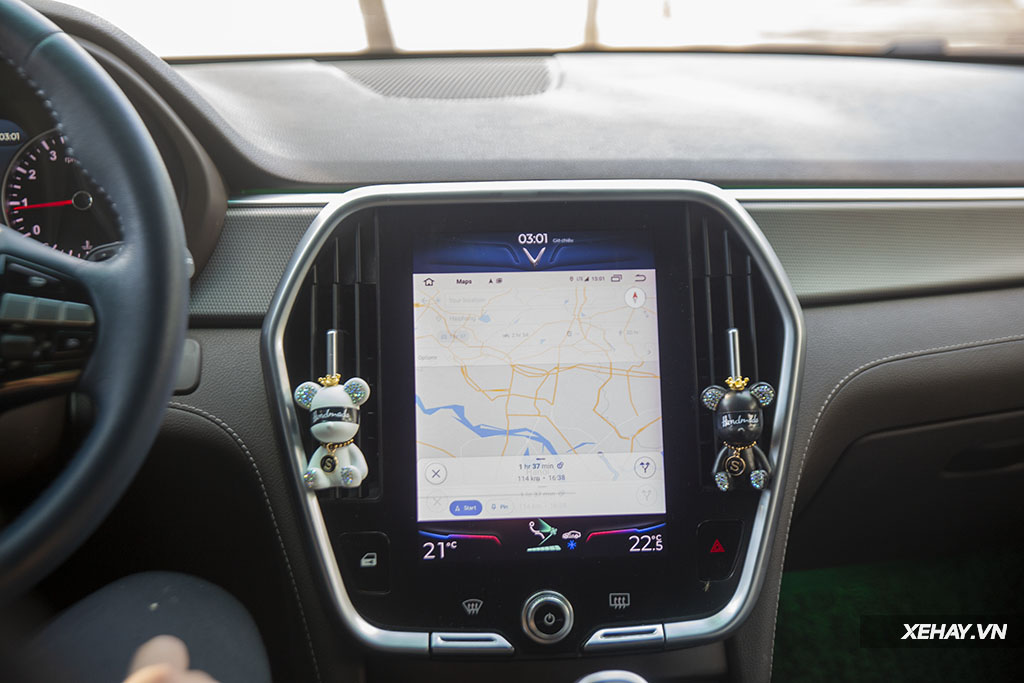 In addition, CarPlay Box GOTECH GB8 also shows its useful support role for the driver, thanks to its positioning and route finding ability with integrated maps, including Google maps, Vietmap, and Navitel. The driver can fully use it in all situations: urban or remote areas, without depending on internet connection.
In addition to assisting drivers, CarPlay Box GOTECH GB8 can also serve the entertainment needs of passengers sitting in the car with a full range of modern features, thanks to its access and installation of the most popular and diverse Android apps, including Youtube, Zing MP3, MyTV…
The user interface of CarPlay Box GOTECH GB8 is quite friendly and easy to get used to, thanks to being optimized from Apple UI. The most commonly used apps are pre-pinned on the main screen, such as music listening, calendars, weather, vehicle operation information (speed) … and can be easily customized to the user's preferences.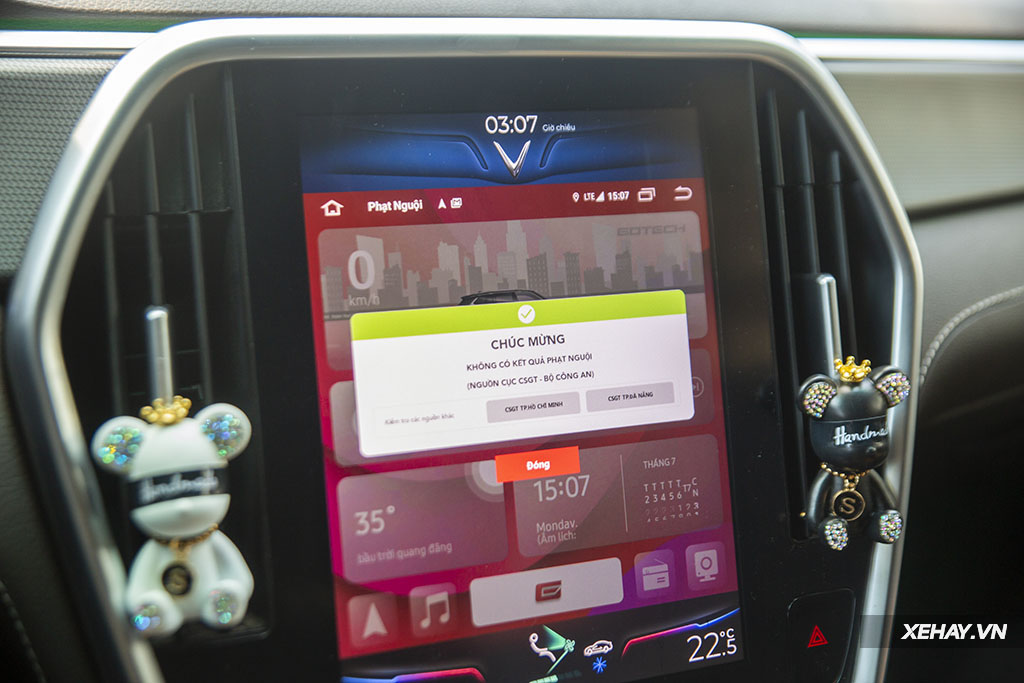 Aiming to optimize the user experience, CarPlay Box GOTECH GB8 is also equipped with a number of incredibly useful "exclusive" apps such as traffic infringement lookup, electronic warranty, vehicle positioning… Thanks to that, the car owner or passengers can quickly and conveniently look up information about the car as well as the status of accessory products.
And most importantly, the owner can easily remotely manage the vehicle via smartphone – a very useful and practical feature (such as checking the status of fuel, battery voltage, tire pressure, checking travel history, vehicle positioning…). This is a valuable feature that until now, very few manufacturers equip for their products, except for Honda with its two latest models: Civic and HR-V 2022.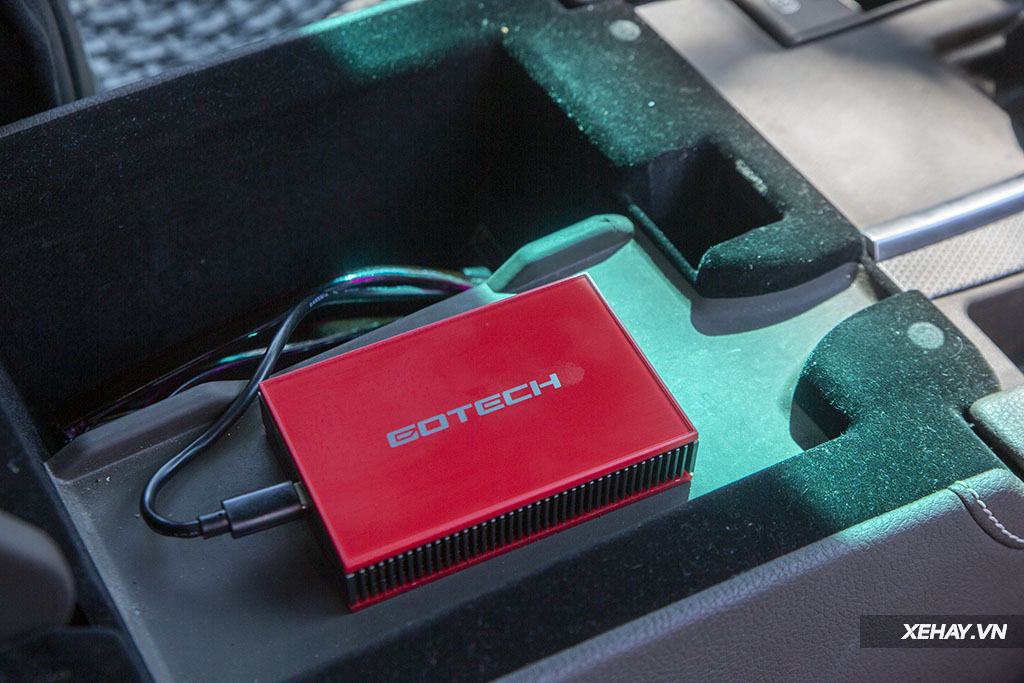 Trusted, quality product
A 2-year warranty with 1-for-1 replacement is the policy that Gotech applies to any CarPlay Box GOTECH GB8 product sold. Thanks to this, customers can use with peace of mind and the commitment to resolve and resolve any issues that arise (if any) quickly.
In addition, the customer support system is always available to serve customers as quickly and attentively as possible, placing customer experience first.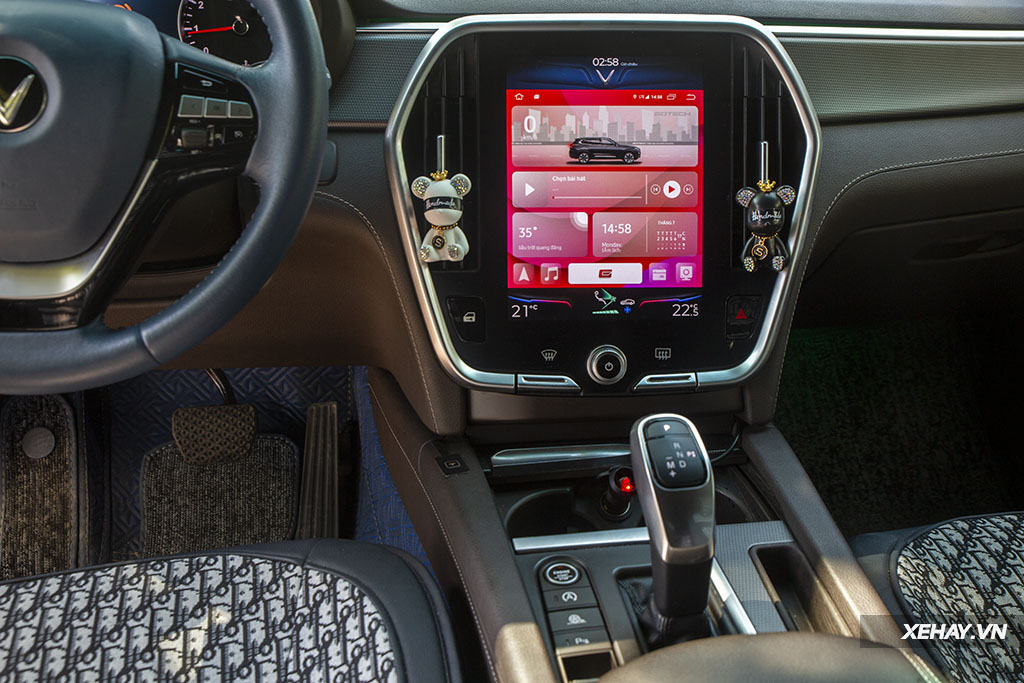 The product is officially distributed nationwide by Gotech – a reputable unit with a rich, diverse, quality product range and has established its reputation in the hearts of Vietnamese consumers.
Not only manufacturing and distributing car accessories, Gotech also "spends effort" to build a team of programmers and technicians and invests money in product development based on feedback and contributions from the user community.
Thanks to that, the products that have been launched still regularly receive updates to fix errors and improve the user experience. At the same time, new products will also "learn" to improve themselves, gradually becoming a "must-have accessory" for every car owner.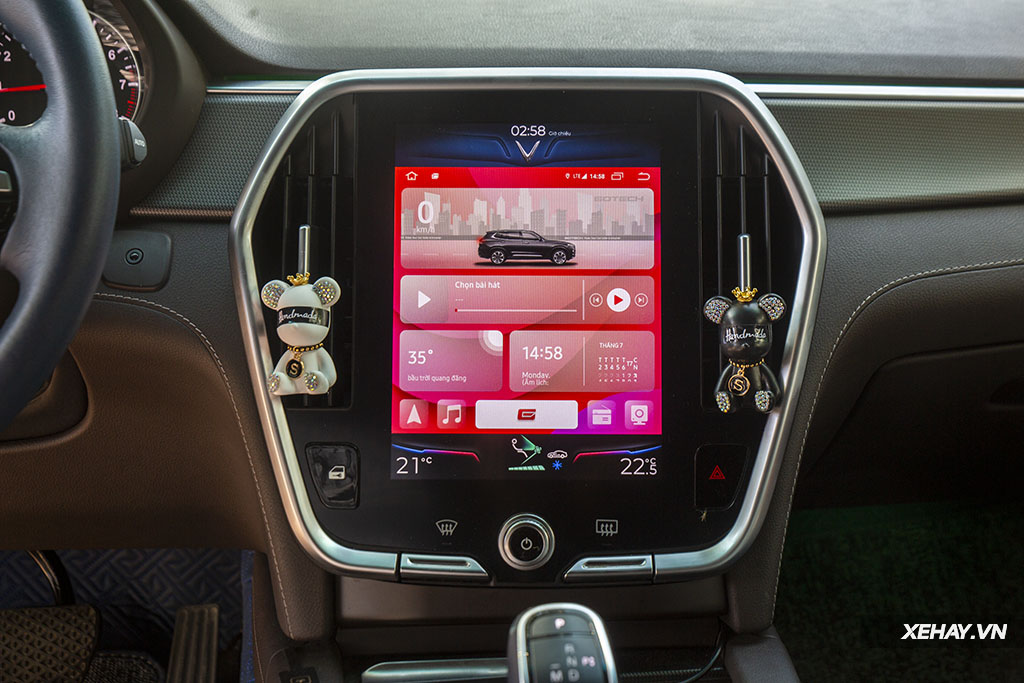 Conclusion, with a price of only 8.9 million VND, CarPlay Box GOTECH GB8 is truly a value-for-money product and is extremely recommended for VinFast Lux A or Lux SA owners. Besides maintaining the genuine original screen, the Vietnamese-branded car can bring passengers modern, smart, and safe support and entertainment features – something that a car is also a "must-have" in the 4.0 era.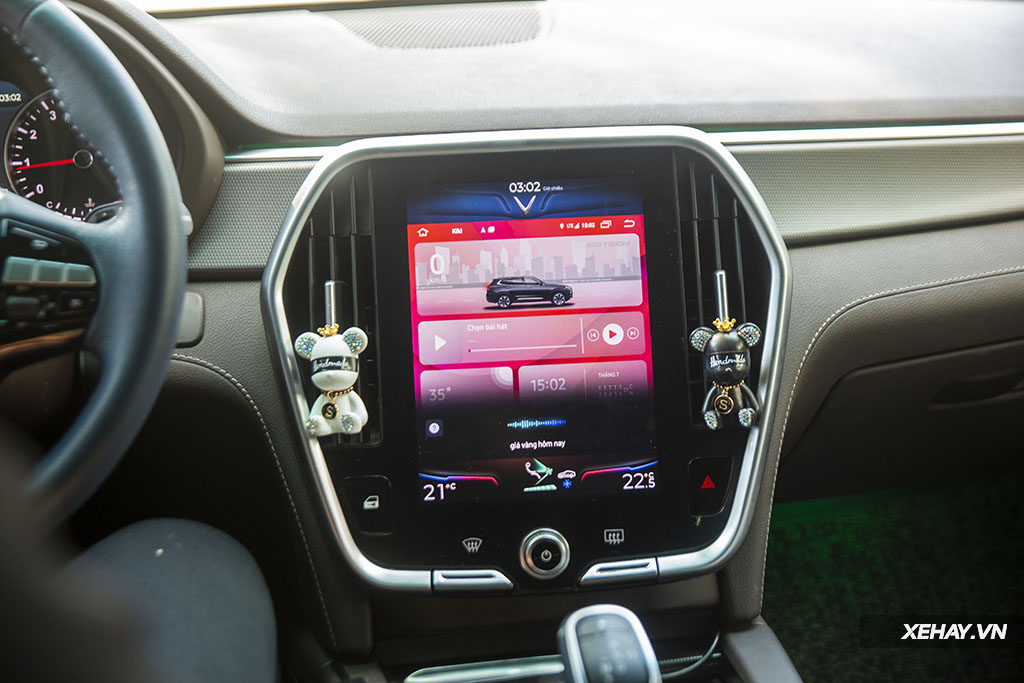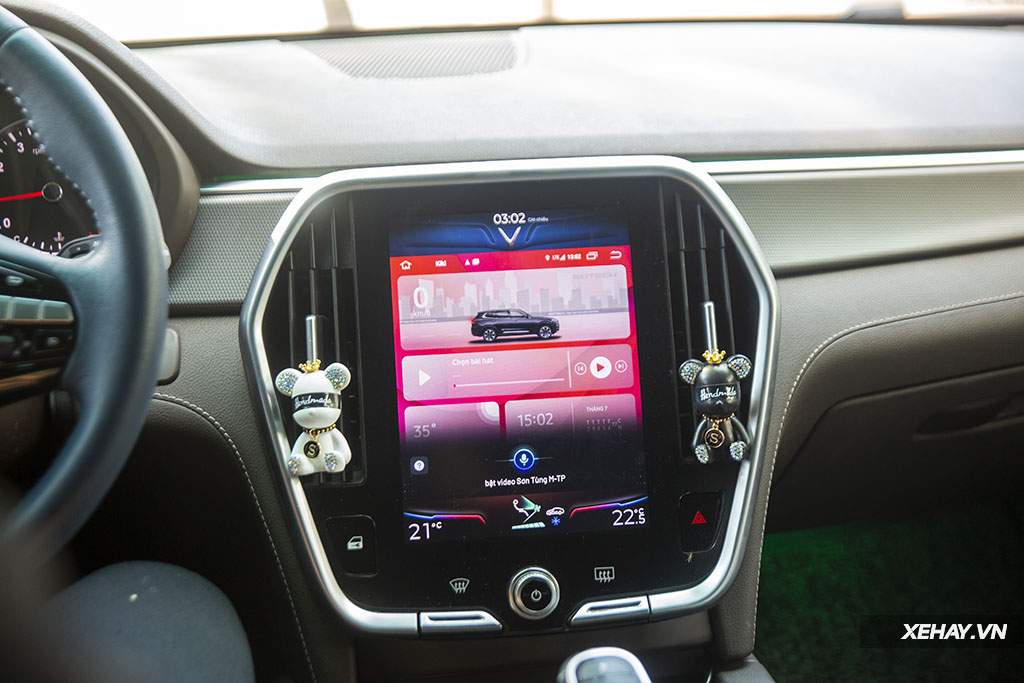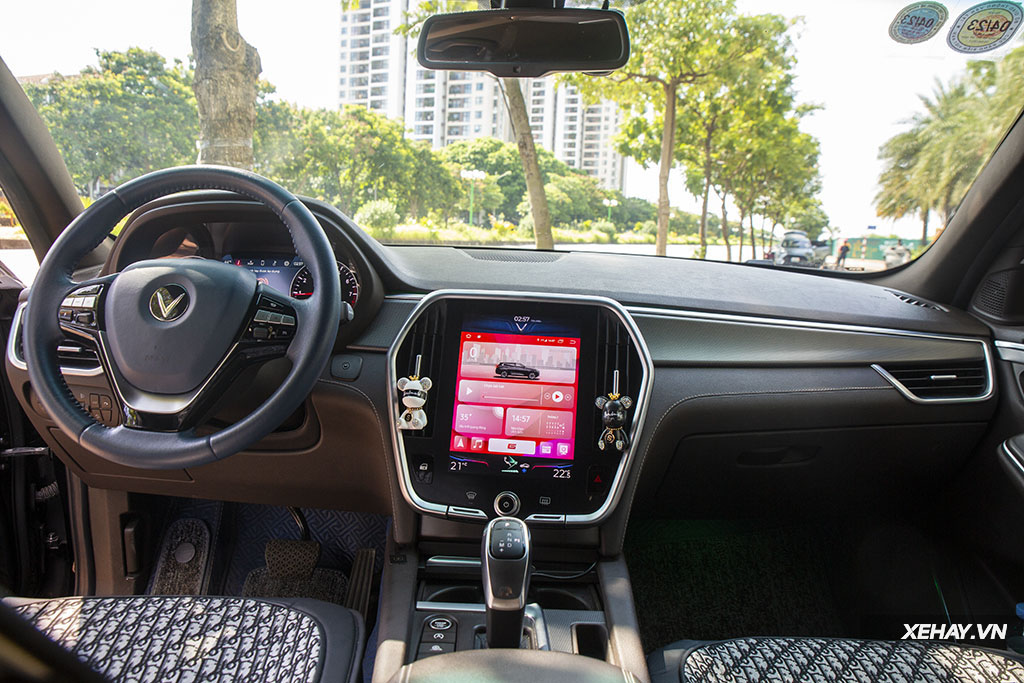 Anh Phan (Tuoitrethudo)