After the Porsche Taycan, Mercedes-Benz EQS, and Audi e-tron GT; the Vietnamese market welcomes another attractive new player in the luxury electric sedan segment. That is the BMW i4 – just introduced by distributor Thaco at the same time as its high-riding sibling the BMW iX3.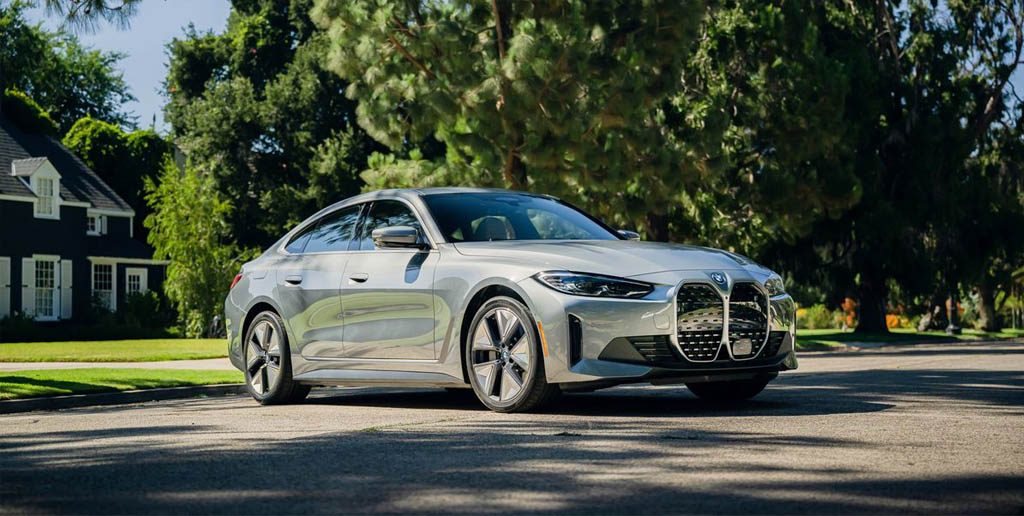 Before reaching consumers' hands and receiving direct feedback from experts and customers in Vietnam; let's see how Car and Driver – the American magazine – evaluates this electric sedan model.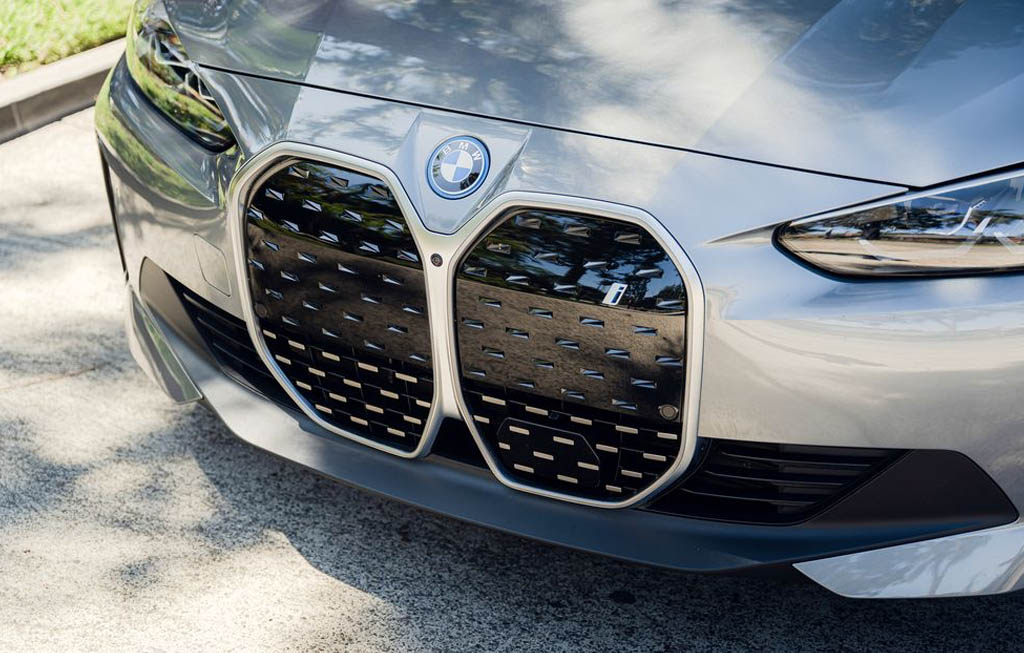 Not only does BMW i4 share the platform with other luxury electric sedans, the BMW i4 can also be compared to other models within the BMW family – for example, the BMW M3 – a performance sports sedan with the same brand.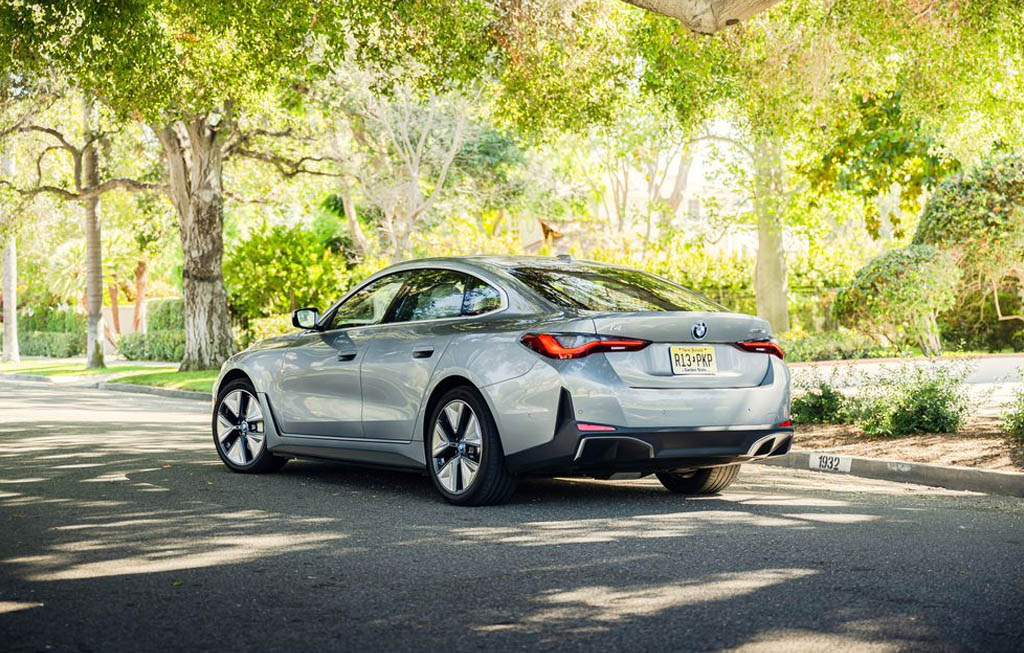 Because when it comes to power, the BMW i4 M50 can deliver up to 544 horsepower. In reality, BMW i4 M50 also provides a sportier driving experience than the BMW M3 – which is one of the iconic sedans in terms of performance.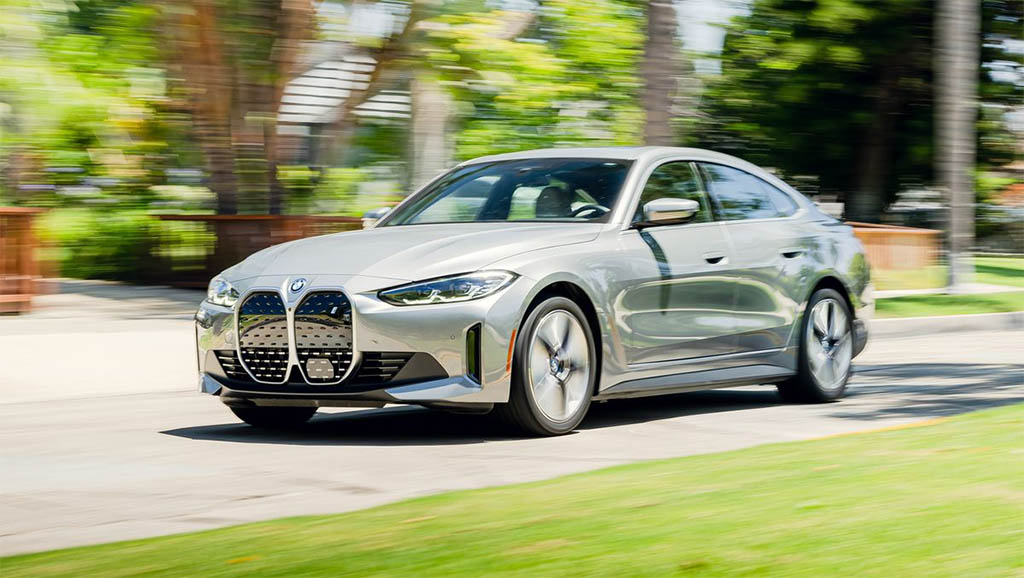 In the Vietnamese market, Thaco's BMW i4 distribution includes the eDrive40 version, with an impressive driving range of nearly 500 km after each full charge. The car is also compatible with a 200 kW fast charger and has enough energy to run more than 150 km in just 10 minutes of charging. Meanwhile, with an 11 kW charger, users can charge from 0 to 100% battery in 8 hours and 15 minutes.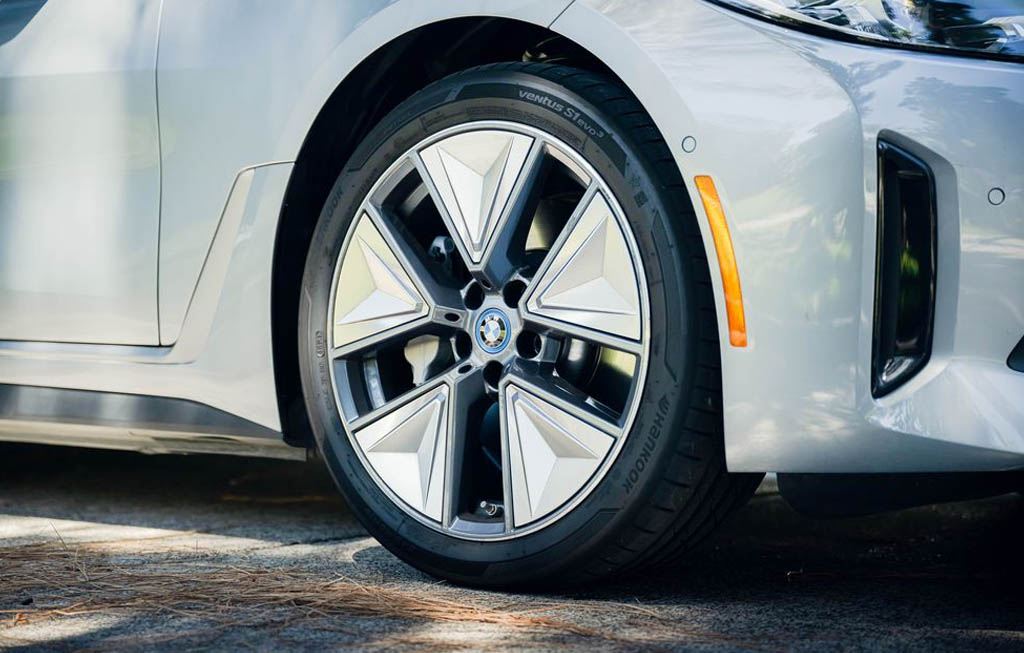 It is unfortunate that Thaco has not distributed the xDrive (all-wheel drive) versions. Instead, BMW i4 is only available in two versions: eDrive35, eDrive40, and the high-performance M50 version.
The M sport version of the BMW i4 is equipped with many eye-catching details. The most notable include: smart LED headlights, 19-inch wheels, blue sport brake calipers; premium interior with ambient lighting, heated and ventilated seats and steering wheel, lumbar support, Harman Kardon sound system, and wireless charging.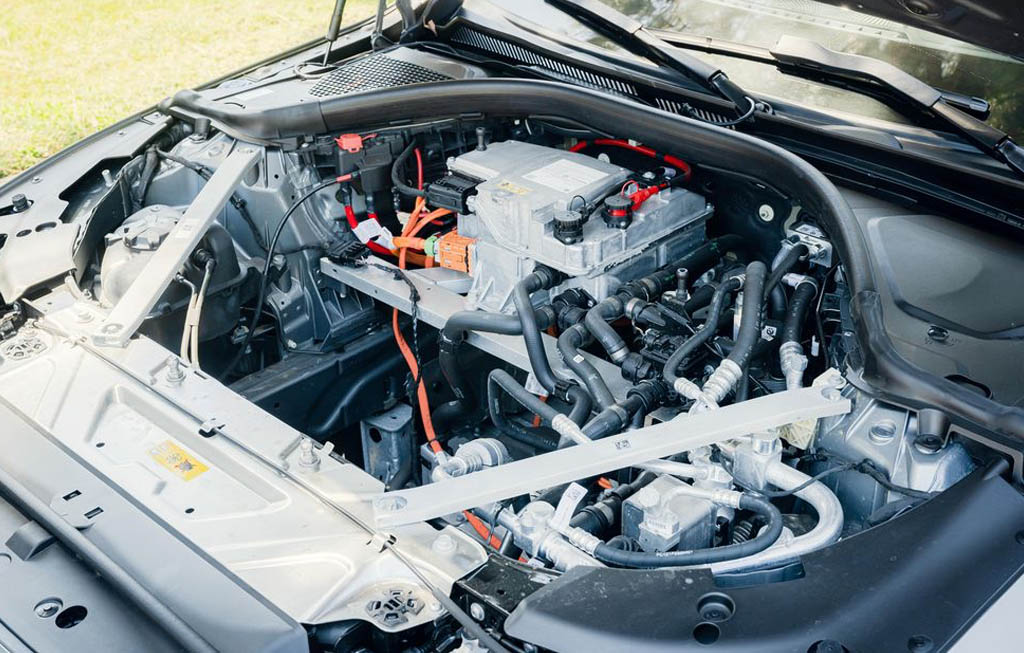 Not only that, BMW i4 M50 also has a tuned adaptive suspension system, achieving a perfect balance between ensuring sharp and dynamic driving experience while maintaining smooth and comfortable daily urban commuting.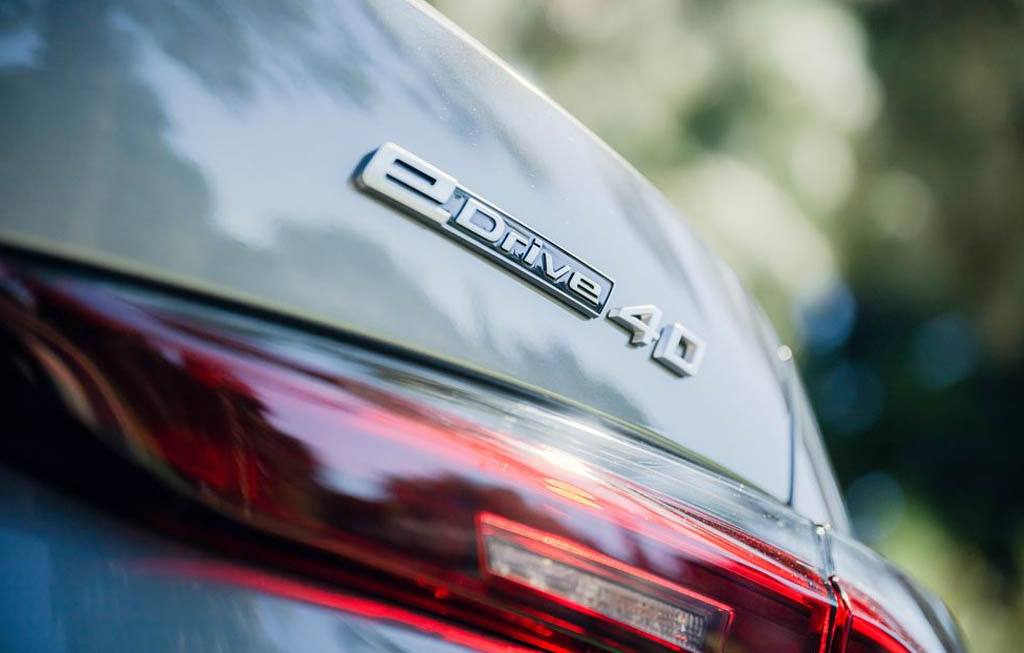 The BMW i4 eDrive35 version distributed by Thaco has a rear-wheel-drive configuration, with a power output of 281 horsepower, while the eDrive40 stops at 335 horsepower, also with a rear-wheel-drive system. Meanwhile, the "playful" M50 version is equipped with two motors, combined with all-wheel-drive with a power output of up to 536 horsepower and a torque of 794 Nm.
Thanks to its impressive power, the BMW i4 M50 can accelerate from 0 to 100 km/h in just 3.3 seconds – outperforming the iconic BMW M3 in real-world acceleration tests between the two cars.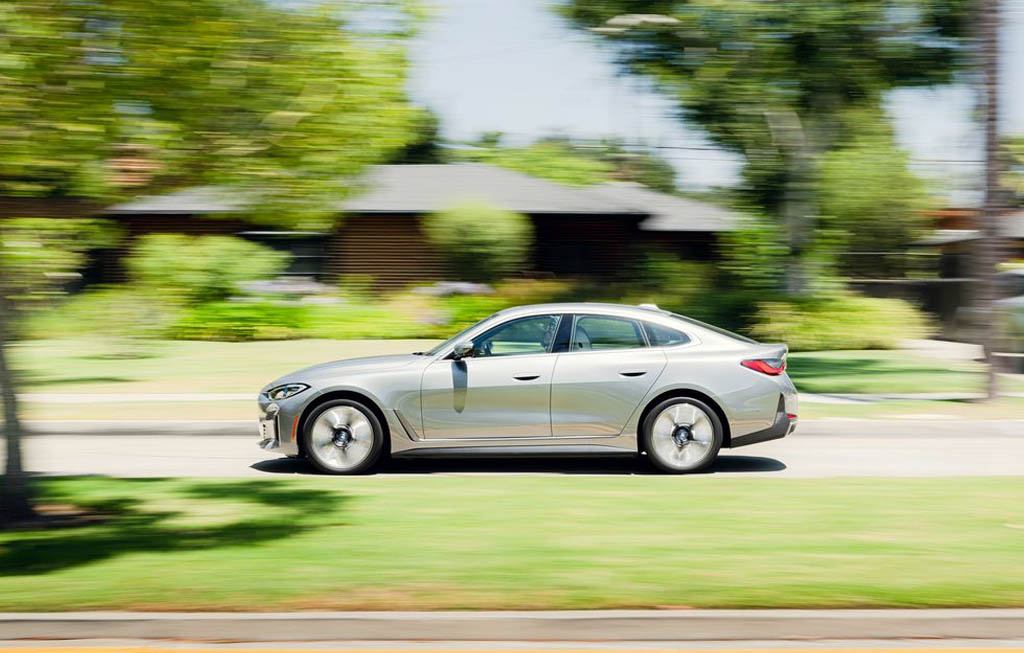 The real-world driving experience shows that this i4 has extremely aggressive acceleration performance: instant and powerful to the point of potentially overwhelming for those not used to sports car acceleration.
In addition, the lower center of gravity and the higher weight (due to the additional battery) inadvertently make the BMW i4 M50 feel more stable and agile than the BMW M3.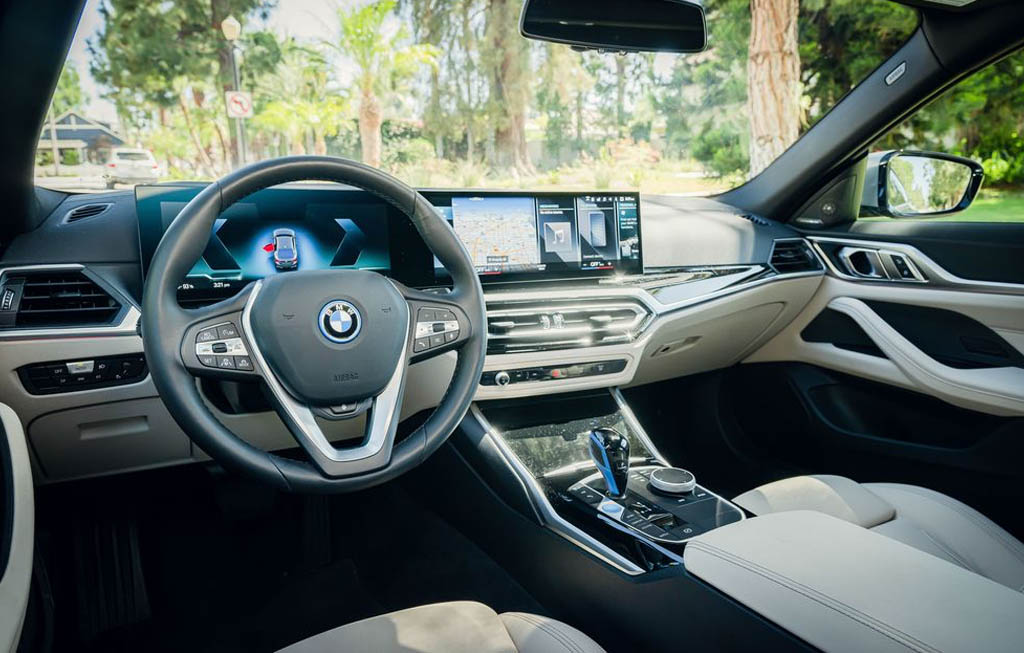 The real-world experience also shows that the BMW i4 has a high-quality interior, with luxurious wood trim, premium leather and metal accents, combined with essential features such as the gear shifter, start button, and signature blue steering wheel logo that are visually appealing.
Overall, the design style of the BMW i4 follows the modern and sporty layout similar to most other models from Bavaria. Shared with its high-riding sibling the BMW iX3; the BMW i4 also features a wide stretch of screen integrated into the dashboard, fully equipped with the latest iDrive 8.5 infotainment system.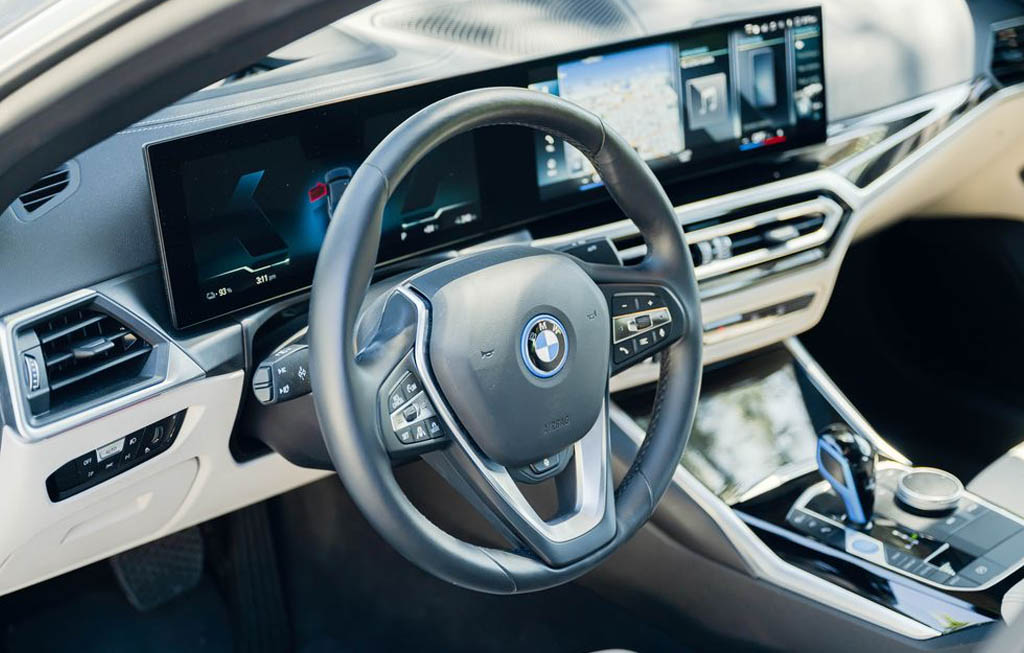 Both the instrument cluster screen and the central screen have very large sizes, respectively 12.3 and 14.9 inches. Along with that are standard modern connections such as Apple CarPlay, Android Auto, and integrated Wifi hotspot.
In addition to its eye-catching design, impressive power, and modern interior; BMW i4 is also equipped with modern assistive driving features with a range of functions including: forward collision warning – emergency braking assist, lane departure warning with lane-keeping assist, intelligent adaptive cruise control ACC with stop-and-go function.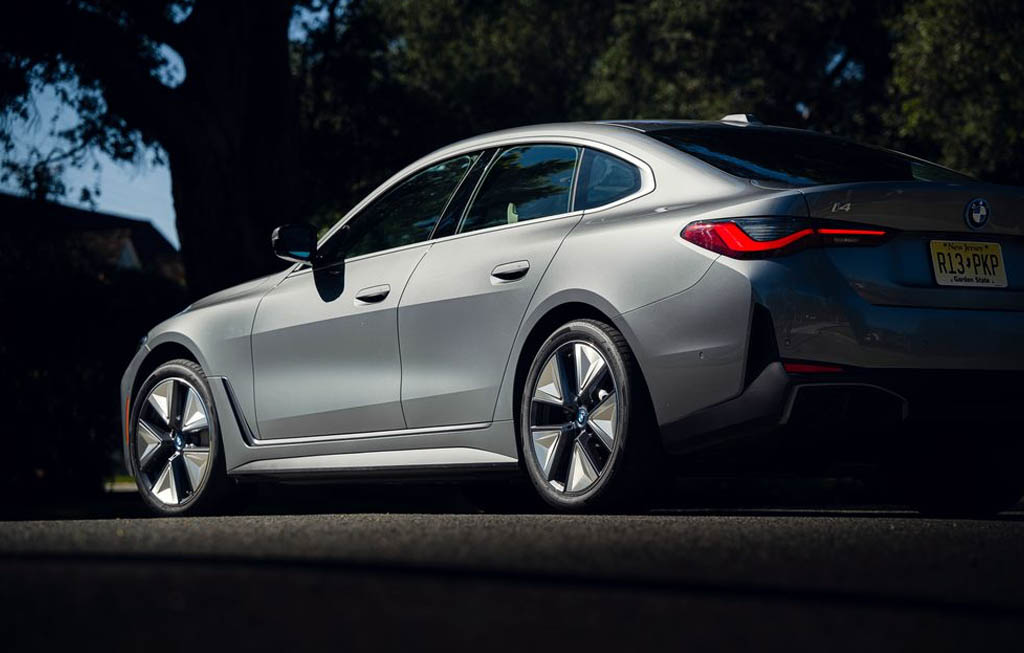 With all these advantages, it is clear that the price of the BMW i4 cannot be low. However, in reality, the starting price that Thaco announced for this electric sedan is 3.759 billion VND – lower than all competitors such as the Audi e-tron GT, Mercedes-Benz EQS, and Porsche Taycan.
This can be seen as a very favorable premise for the BMW i4 to conquer users who want to own their first sedan with performance equivalent to (or even surpassing) the iconic BMW M3 sports sedan.
Anh Phan (Tuoitrethudo)
Source: Car and Driver