Toyota Veloz Cross is a highly recommended choice in the 7-seater multi-purpose vehicle segment. It has been proven through real-world tests to possess all the advantages for family users such as safety technology, durable performance, and spacious convenience.

Unveiling the rapid success journey of Toyota Veloz Cross
According to a quick statistics from Toyota Vietnam, within just 9 months of being launched in the market – from March 2022 to December 2022, more than 14,000 Veloz Cross cars have been on the roads. This means, on average, more than 1,500 consumers sign car purchase contracts every month, helping Toyota Veloz Cross capture a 40.3% market share in the small 7-seater vehicle segment as well as consistently being in the top 10 best-selling cars in the Vietnamese market.
This is also the solid premise for Toyota Vietnam to release the domestically assembled version of Veloz Cross (starting production from December 28, 2022) – with 237 localized components – helping diversify and stabilize the product supply.
The reason why Toyota Veloz Cross can achieve such remarkable success is that it is a model that converges all the essential elements that users desire – especially the family customer group – including: spaciousness, convenience, durability, economy, and safety. Among them, safety is currently the most concerned and challenging element to verify.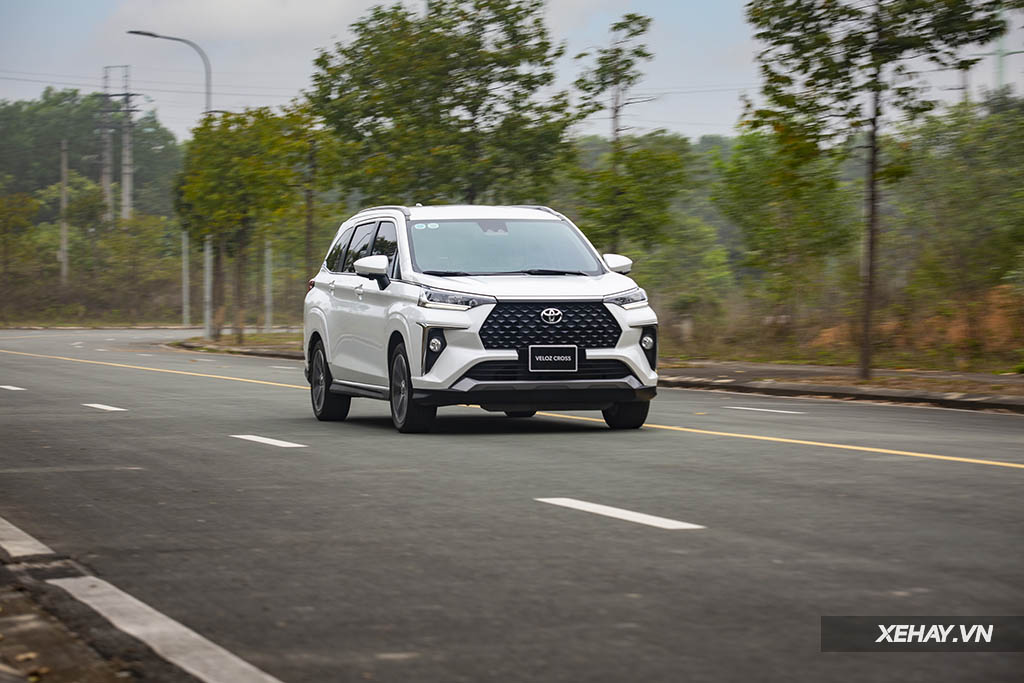 Speaking of safety aspects, Toyota Veloz Cross is an excellent name that has achieved a 5-star Asean NCAP premium safety certification, with a total evaluation score of up to 79.99. This MPV also possesses the Toyota Safety Sense advanced safety driving support package with leading features in the segment.
However, does Veloz Cross deserve the evaluation score and is it really safe? – There is no other way to find the answer except putting a car into real-world driving tests.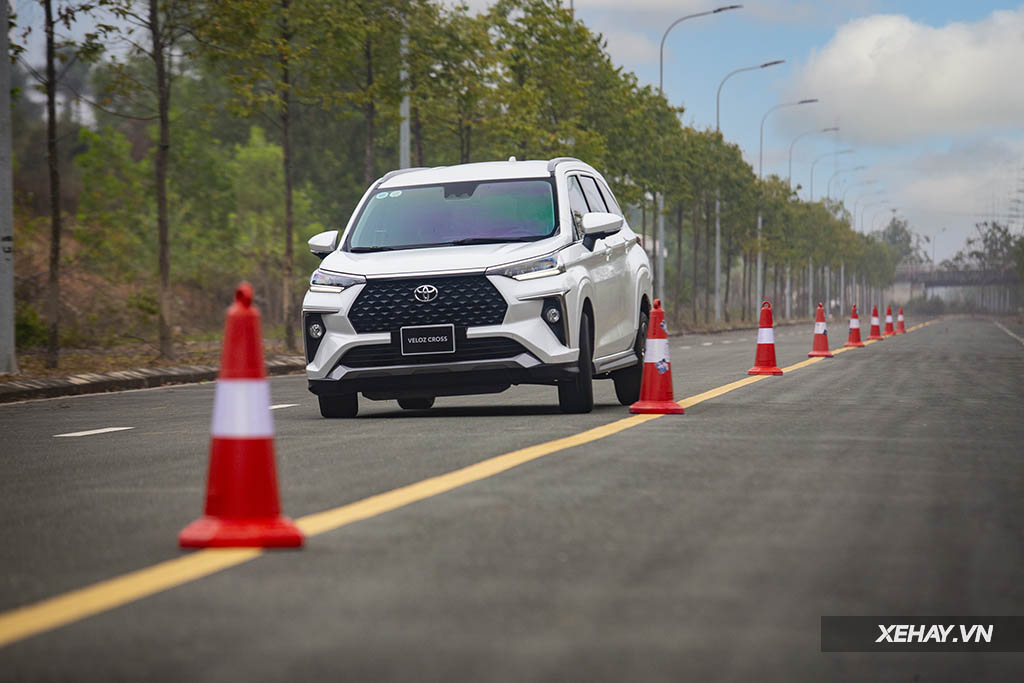 Real-world test of Toyota Safety Sense
1. Pre-collision warning PCS: This feature allows each Toyota Veloz Cross to be able to detect cars (excluding pedestrians or bicycles) in front; give warnings and intervene in the throttle and brake systems to reduce speed to avoid collisions or minimize damage if any.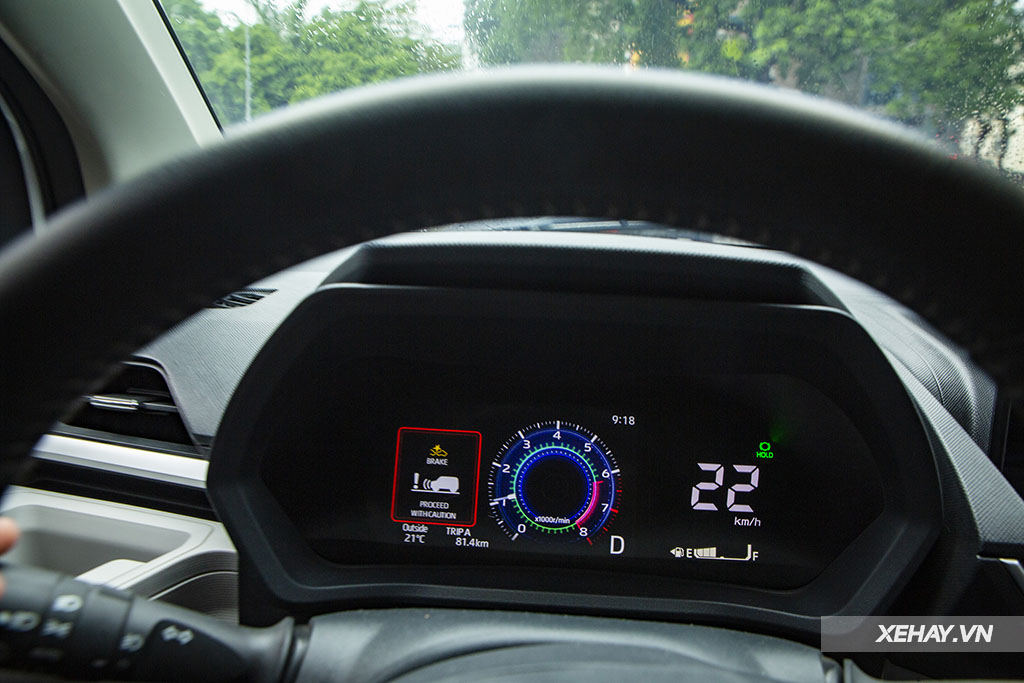 Testing in a designated area of the road shows that the car can well detect obstacles and respond in a timely manner within a speed range of 4 ~ 120 km/h – practically almost all normal operation conditions on Vietnamese streets, from the start of driving until the car reaches the maximum speed allowed by law.
However, users should also note that this is a driving support feature; therefore, it should never rely on technology and always maintain control of the steering wheel, being proactive in all situations on the road, to avoid the worst scenarios.
2. Automatic high beam AHB: This feature allows the car to self-recognize the front lighting condition (no other cars or street lighting system) to automatically switch between low beam mode or high beam mode.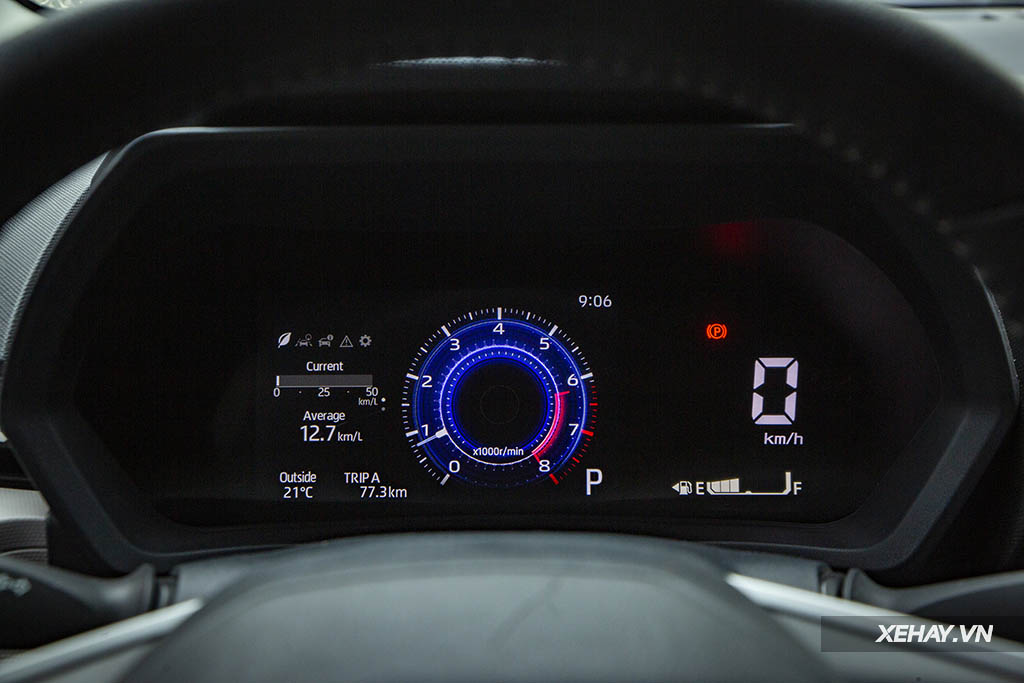 Real-world driving tests show that in weak lighting conditions such as at night (or inside a tunnel), this automatic lighting system works sensitively and provides convenience as well as ensuring safety for both the driver and other traffic participants.
3. Lane departure warning LDW/LDP: This is one of the truly useful safety features, as it can automatically adjust the steering wheel to help the driver keep the car running steadily in one lane without deviating the operating trajectory. In practice, with the vehicle operating at a speed range from ~60km/h and above; this feature is suitable for use on high-speed roads with low vehicle density, clear roads, and long straight sections.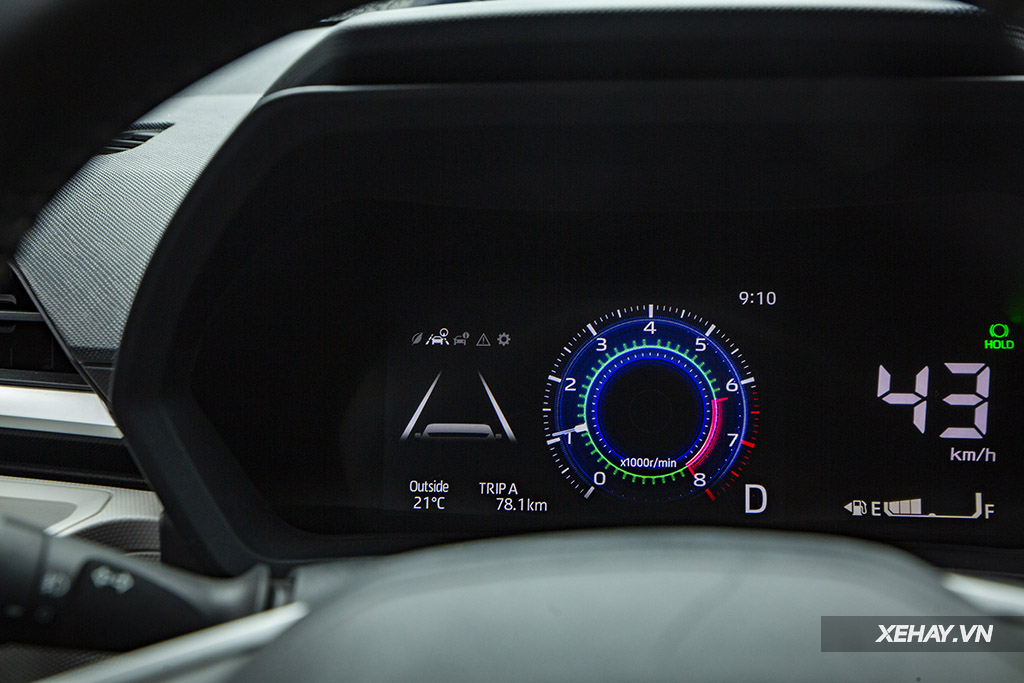 Tests show that the lane marking system, whether white or yellow, is well recognized and the vehicle maintains the operating trajectory. Some notes for drivers are that this feature only works when there are lane markings on both sides, the lane width is 3 ~ 4m, after turning off the turn signal for about 4 seconds, and sudden sharp steering should be avoided.
4. Forward direction warning FDA: In contrast to the lane-keeping feature – which is very useful on highways; the reminder feature for cars that have already started off is suitable when driving in urban areas – an environment where traffic jams or red lights frequently occur.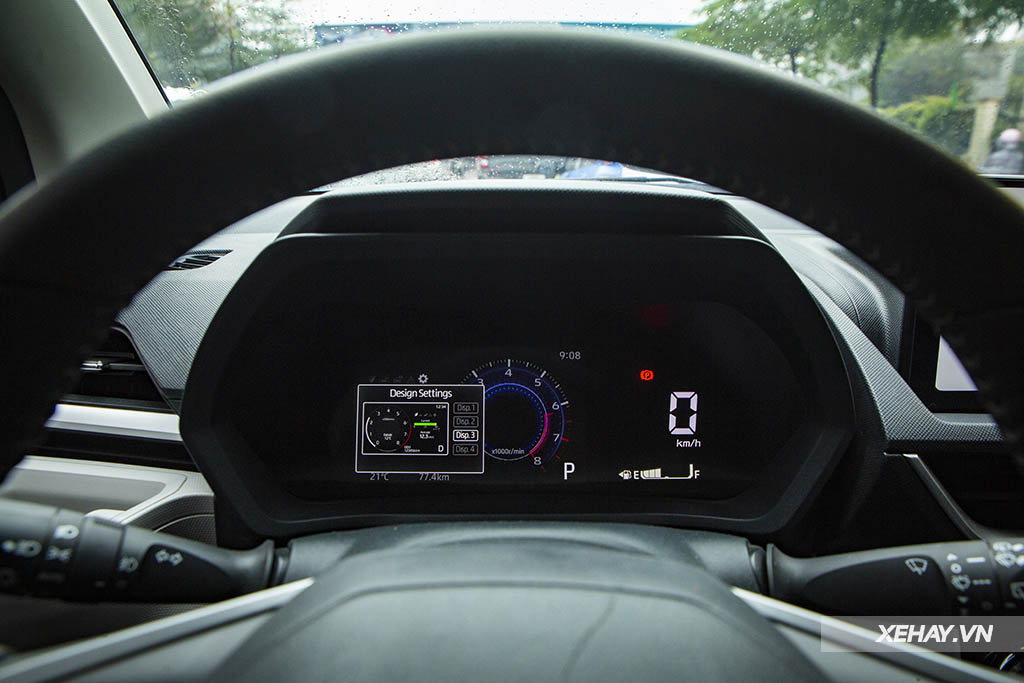 Real-world tests show that after the car has stopped for a few seconds and the car in front has been detected, the system will immediately issue a warning for the driver to not be inattentive and move according to the preceding vehicle; ensuring safety as well as saving time.
5. Speed control PMC: This is an extremely useful supplement to the pre-collision warning PCS feature. Real-world tests show that the accelerator pedal system will automatically disengage to avoid unintended acceleration when the vehicle has detected another vehicle ahead.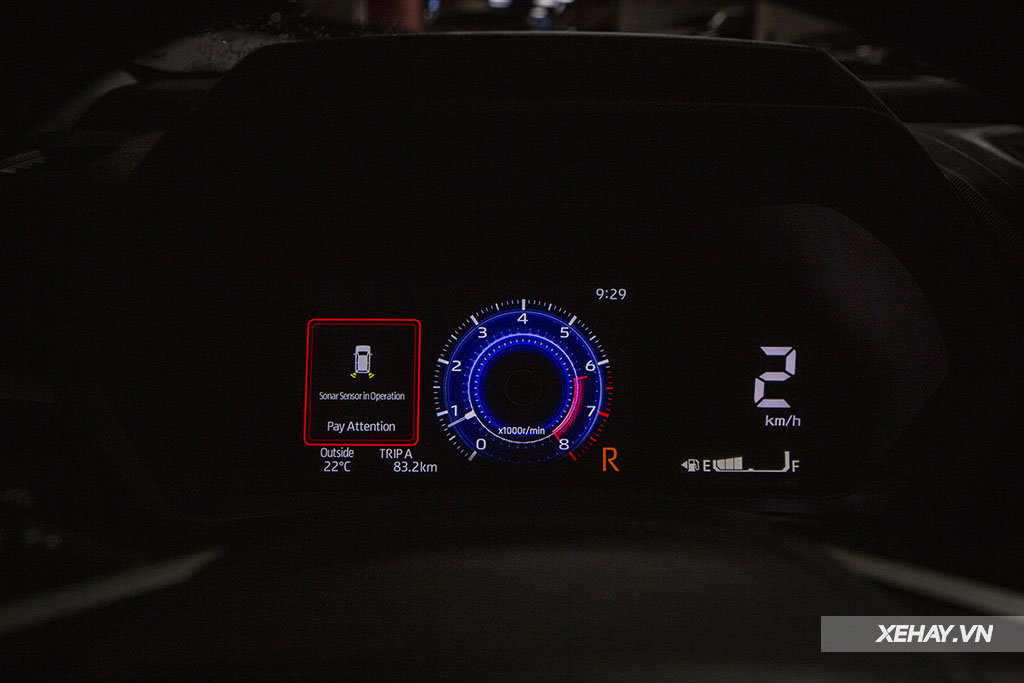 With the vehicle operating at speeds below 10km/h, this feature can be a highly effective method to prevent the problem of "uncontrollable cars" – when new drivers, inexperienced drivers handle confusedly and easily confuse the accelerator pedal with the brake pedal.
Outstanding safety features in the segment
Especially, Toyota Veloz Cross does not stop at just the 5 features in the TSS package mentioned above. The car is also equipped with a range of other safety utilities from the Japanese brand, the most prominent of which is the 360-degree camera system that helps the driver easily observe around the car, completely eliminating blind spots, thereby minimizing the possibility of collisions.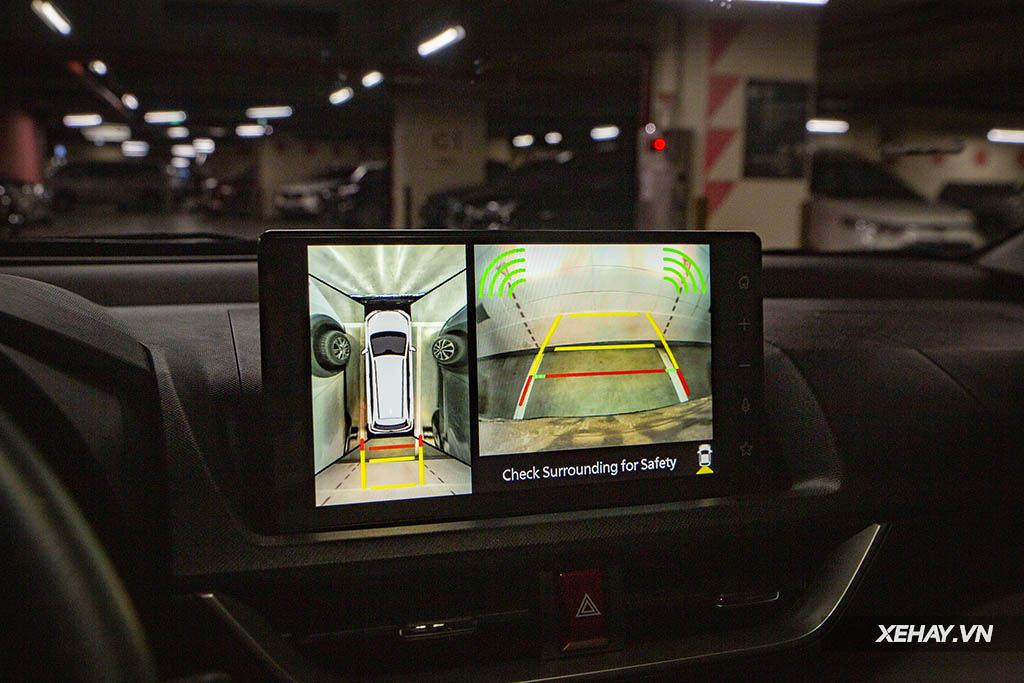 Moreover, each Veloz Cross is also equipped with the feature of warning for cross-traffic while reversing or blind spot warning, so that the driver can quickly become aware of the moving vehicle coming from behind and brake in time to avoid accidents.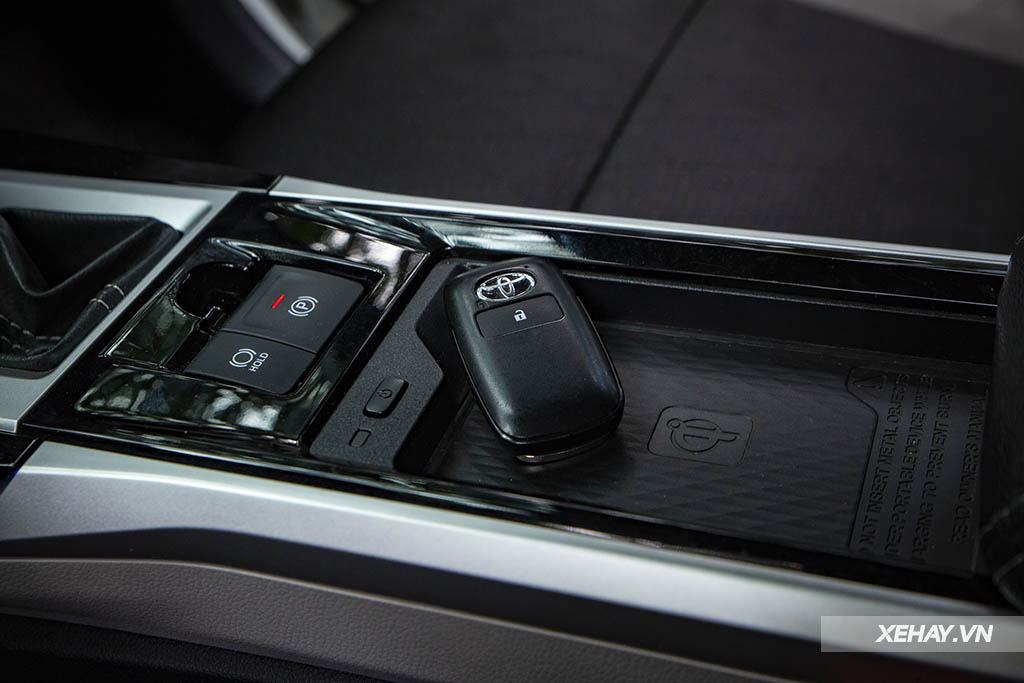 These are not to mention a series of other extremely useful features for drivers, enhancing convenience and reducing fatigue, stress when holding the steering wheel on Toyota Veloz Cross cars, such as: electronic handbrake with auto hold, a digital display behind the steering wheel with 4 different display interfaces, an entertainment screen compatible with Apple CarPlay and Android Auto, wireless phone charging, automatic air conditioning, or different driving modes (Power, Eco, Normal).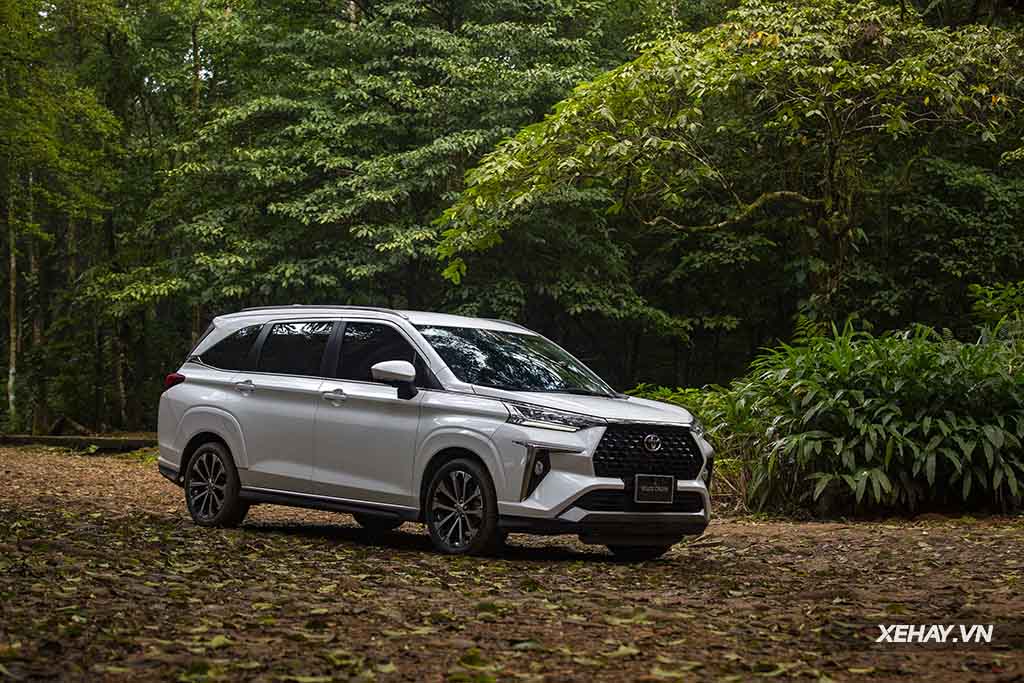 Therefore, it can be completely affirmed that Toyota Veloz Cross is the model with the highest safety features in its segment, deserving to be the top choice for customers looking for a spacious, durable, and safe family car.
However, it would be a "perfect ten" if Veloz Cross is equipped with cruise control/automatic speed control feature. Hopefully, in the next upgrade during its lifecycle, Vietnamese consumers will soon be able to benefit from this utility.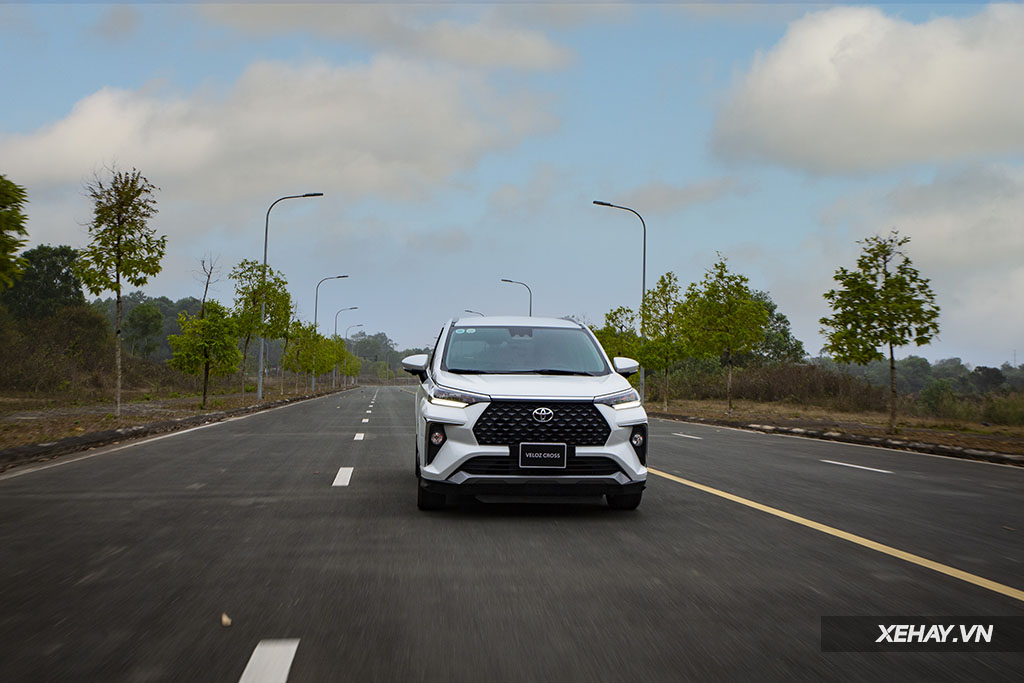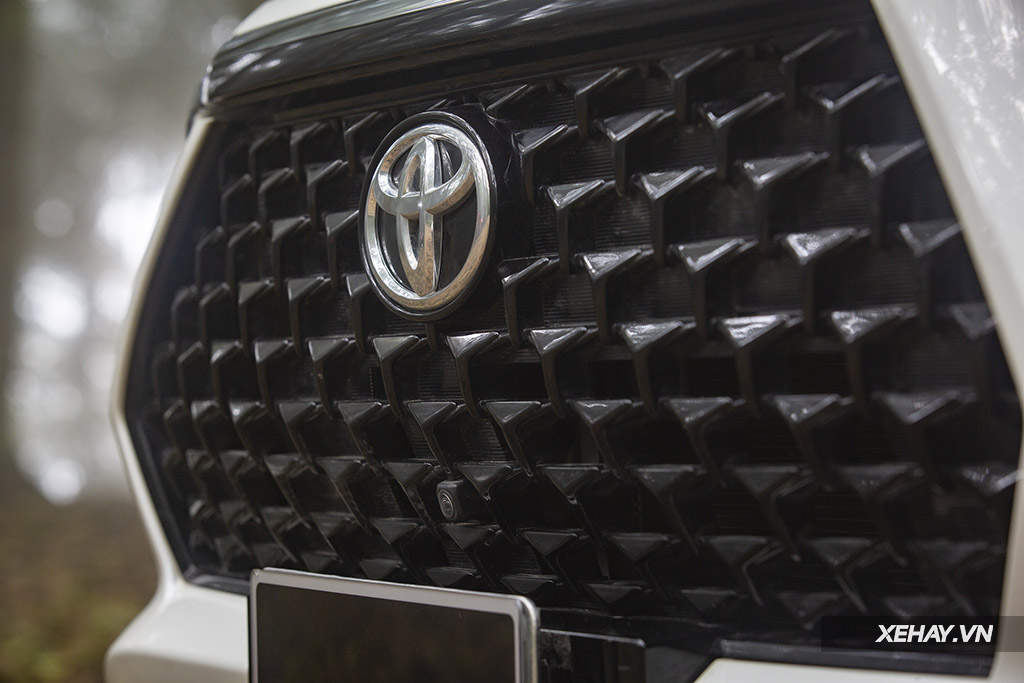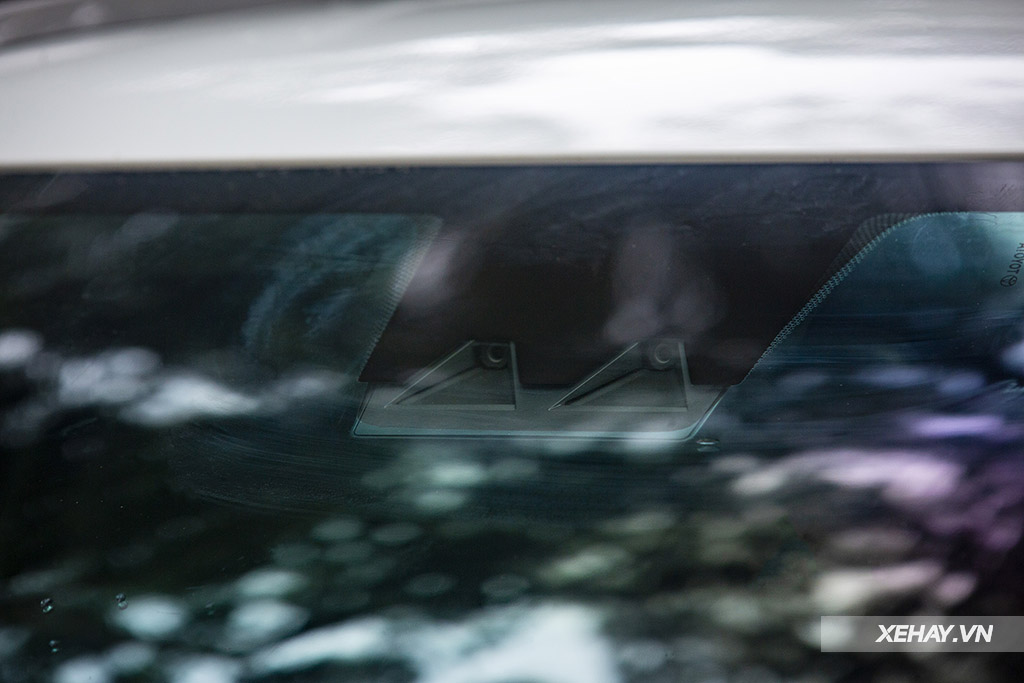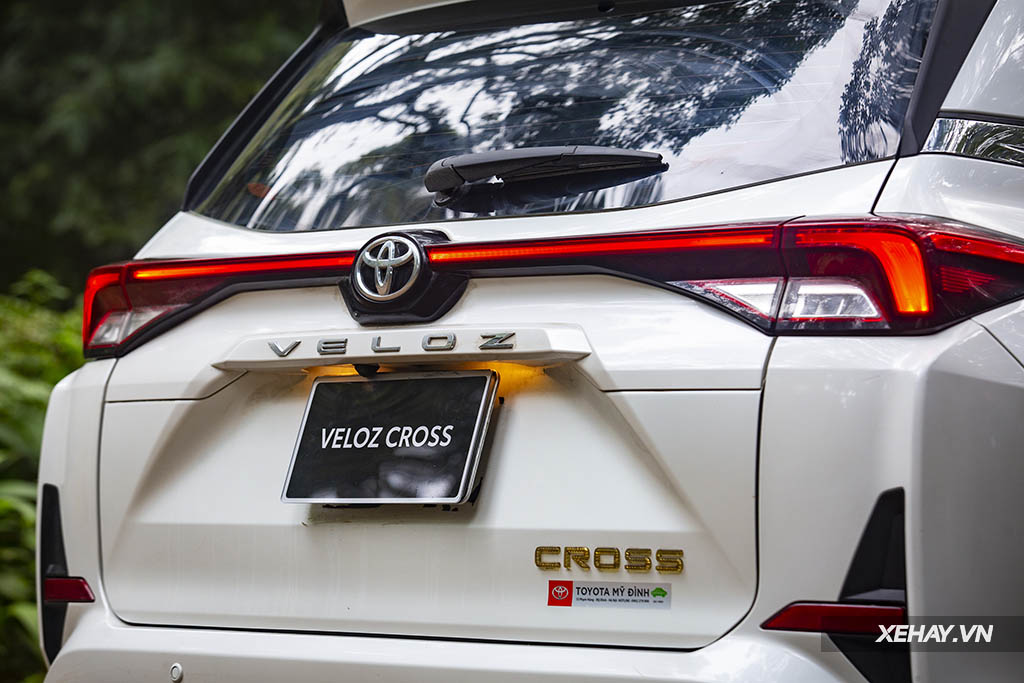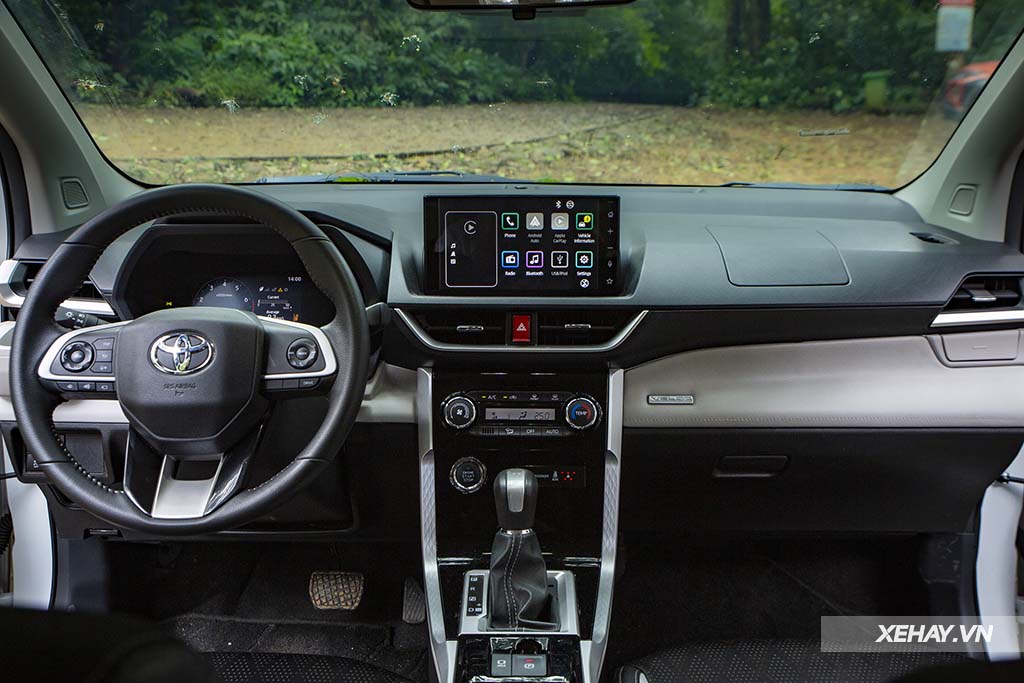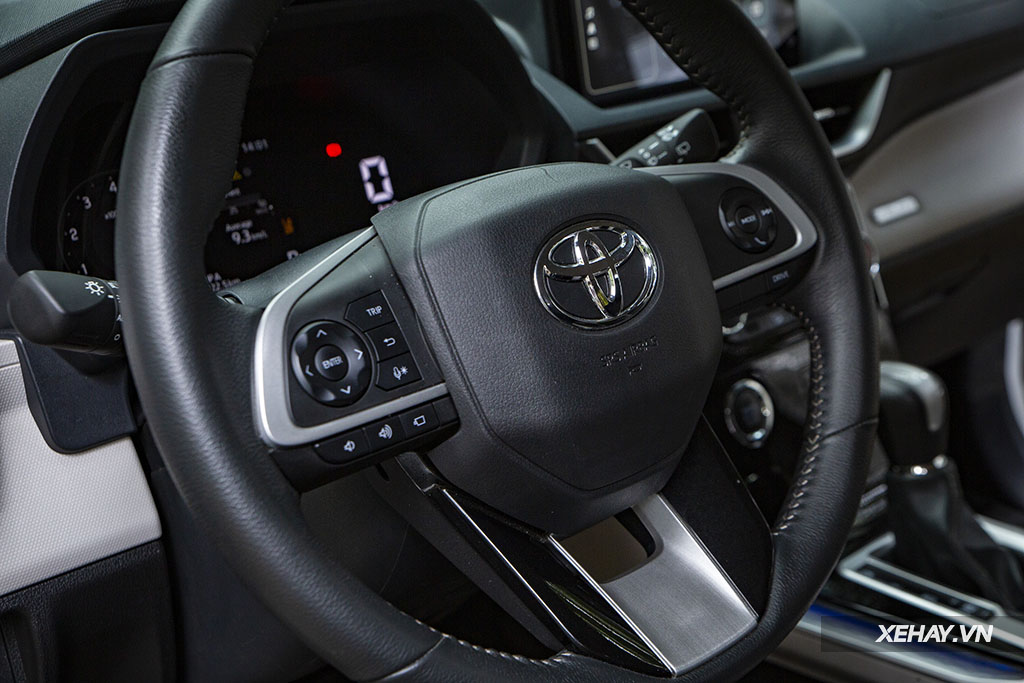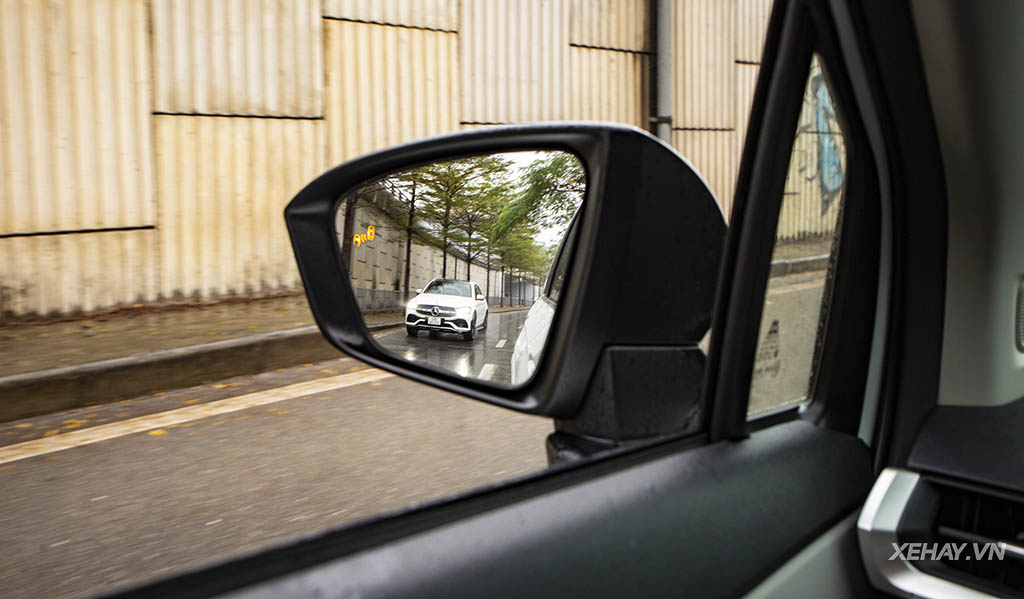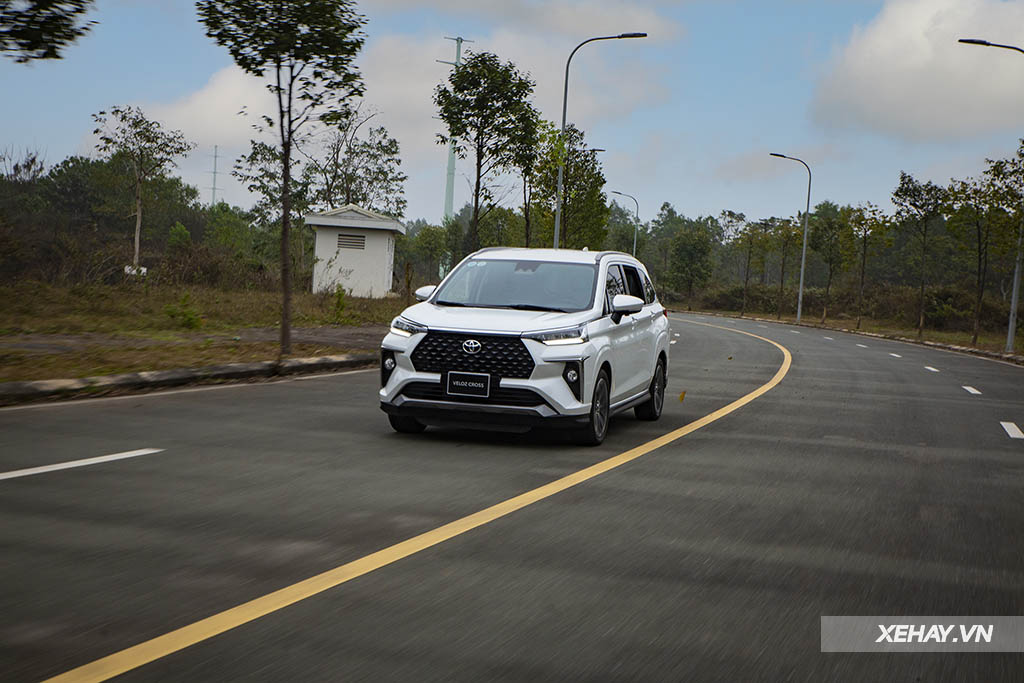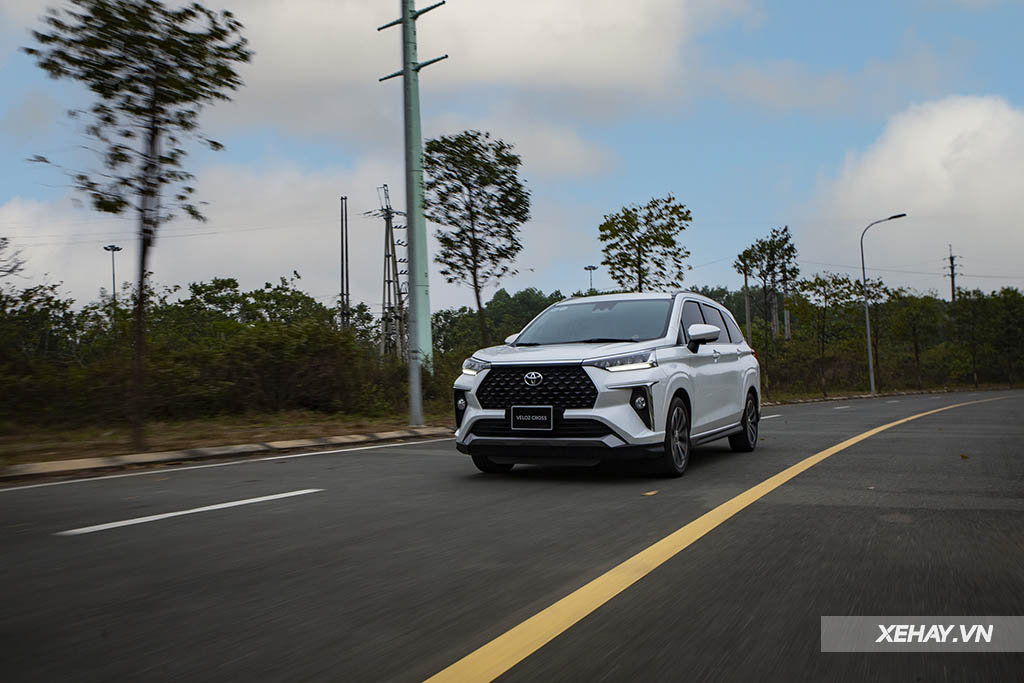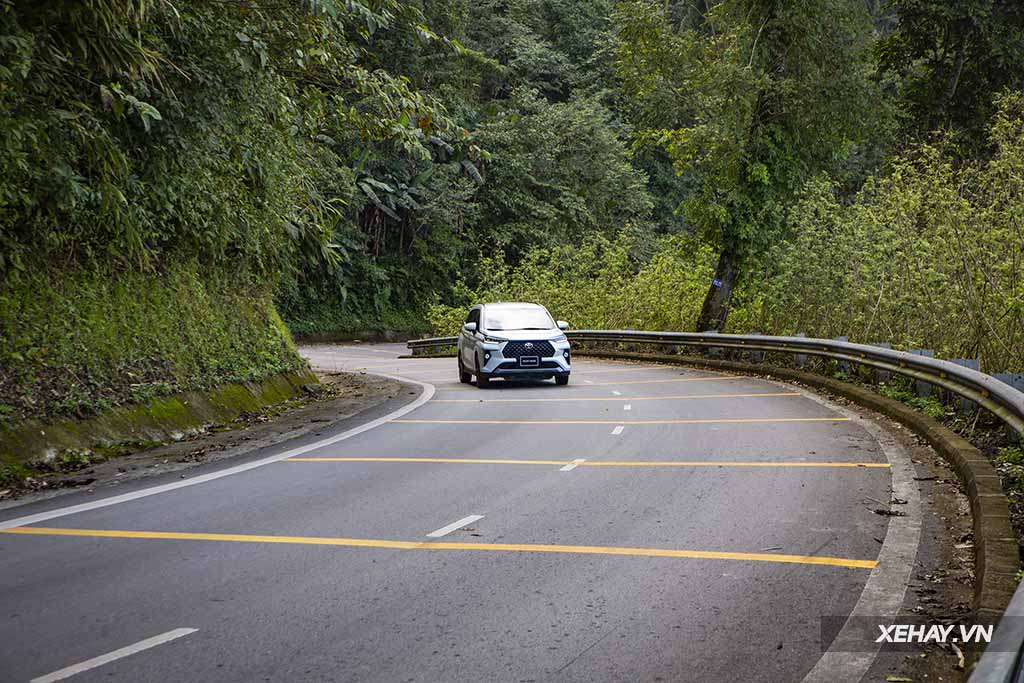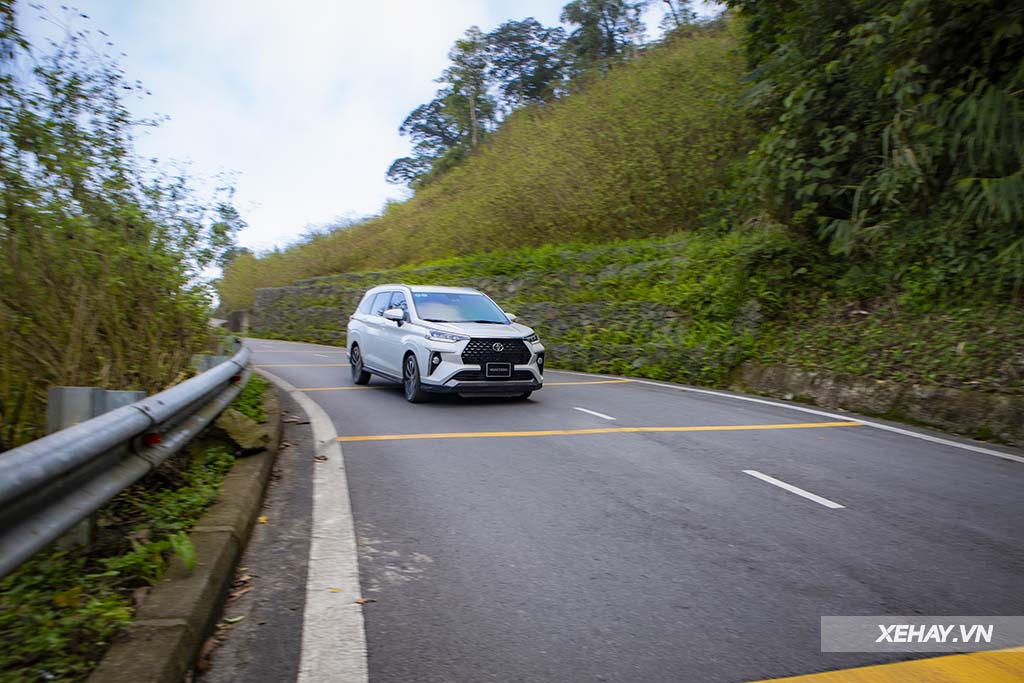 Anh Phan (Tuoitrethudo)