VinFast VF 9 has been praised as a spacious, modern family car that offers a friendly user experience. However, there are still a few areas that could be improved for the driver's satisfaction.

In this article, we have gathered reviews and opinions about the flagship VinFast VF 9 from Mr. Tran Minh Phuong, an owner of the VF 9, to ensure objectivity and authenticity.
Firstly, when asked about the reason for choosing the VinFast VF 9, Mr. Phuong mentioned that his family already owned two cars: a VinFast Lux A for his wife's daily commute and a BMW M3 convertible for his personal driving passion.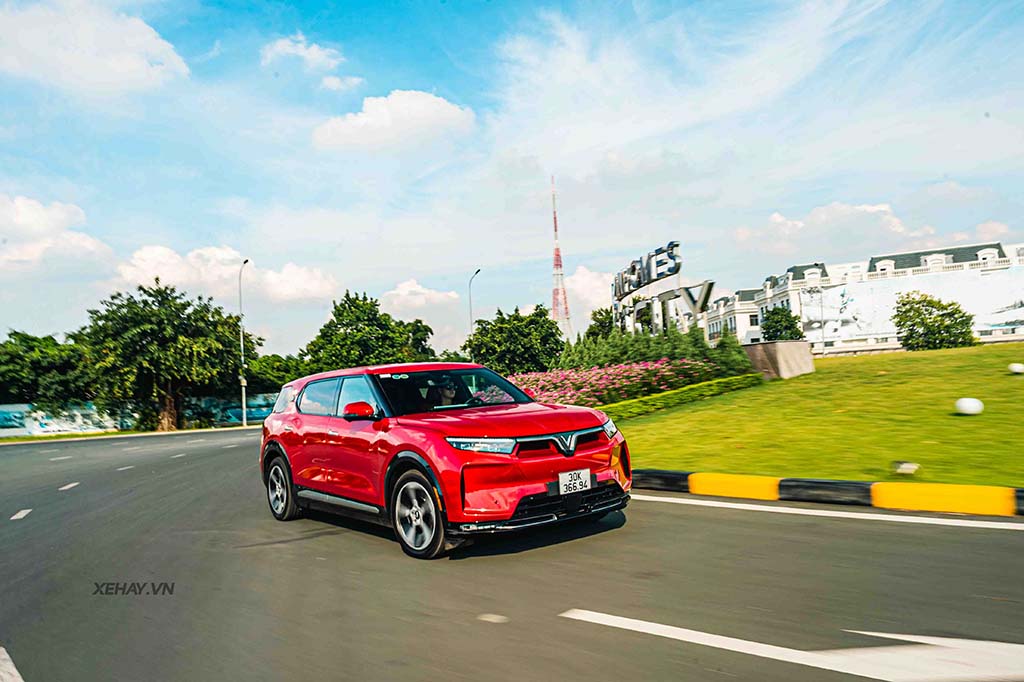 However, during weekend trips with the whole family (including himself, his wife, their parents, and the children), they had to use both cars, which reduced the connection among family members. Thus, considering this need and after experiencing various Japanese, Korean, and European models, especially with the trust gained from the Vietnamese brand due to the early adoption of the Lux A, Mr. Phuong and his wife decided to invest in the VF 9.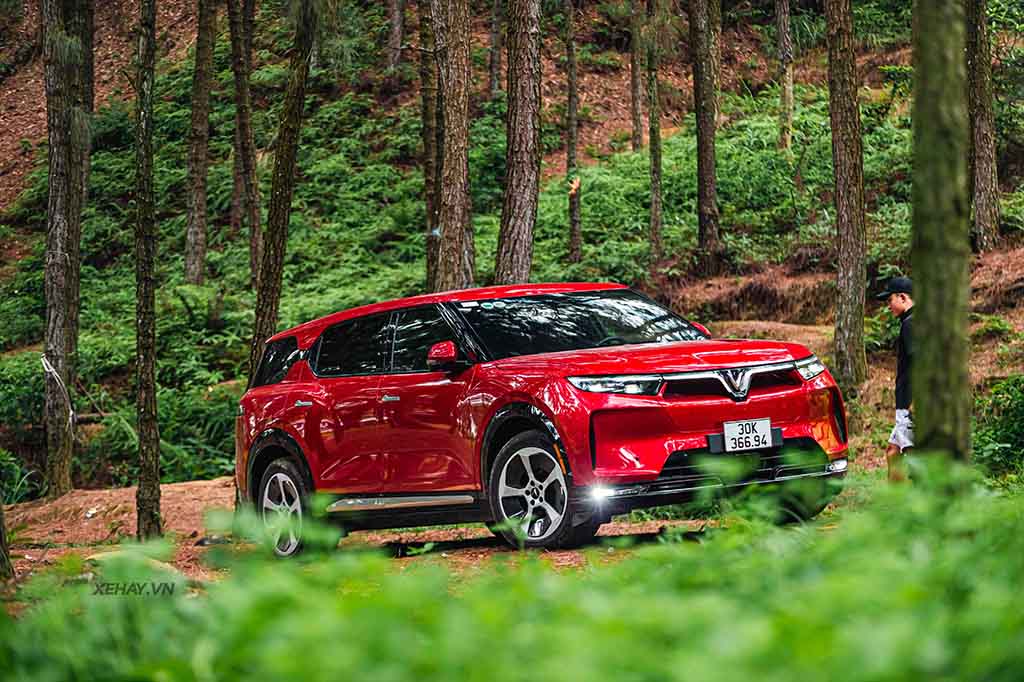 Moreover, the VinFast VF 9, with its advantage of using a pure electric motor and having a higher power output compared to similar-priced combustion engine models, fulfilled Mr. Phuong's driving preferences. Therefore, the VF 9 fully satisfied the necessary requirements for Mr. Minh Phuong's family.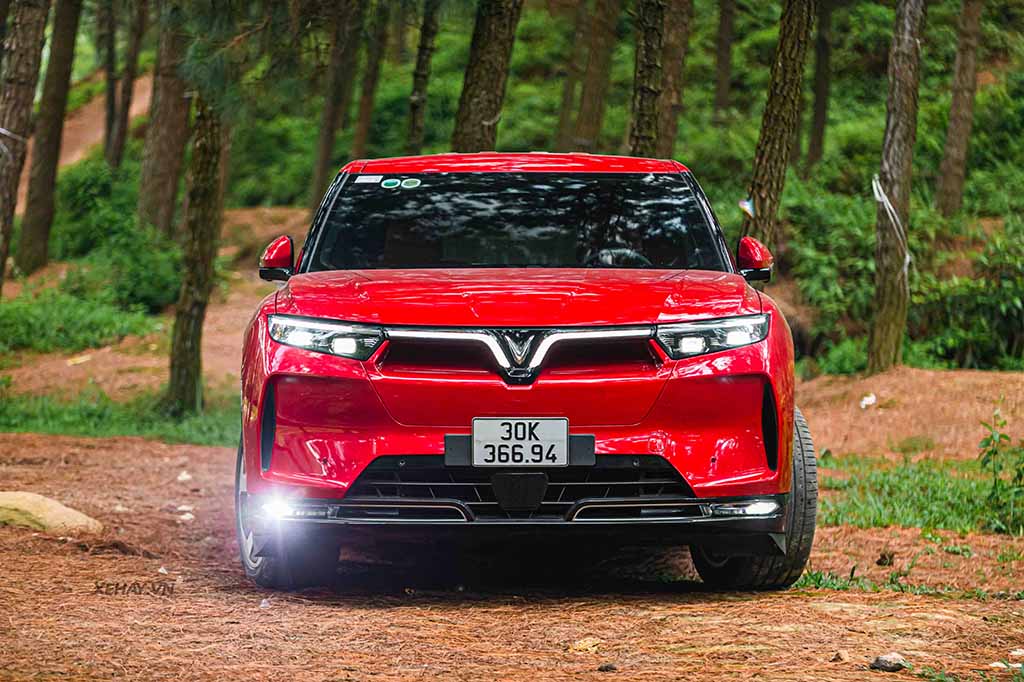 Discussing the design of the VinFast VF 9, Mr. Phuong highly praised the premium interior of the car. Every detail is covered in leather, and the spaciousness is comparable to American muscle cars. Aside from its appealing appearance, the interior of the VF 9 provides all three rows of seats with full amenities, including entertainment speakers, charging ports, air conditioning vents, and cup holders…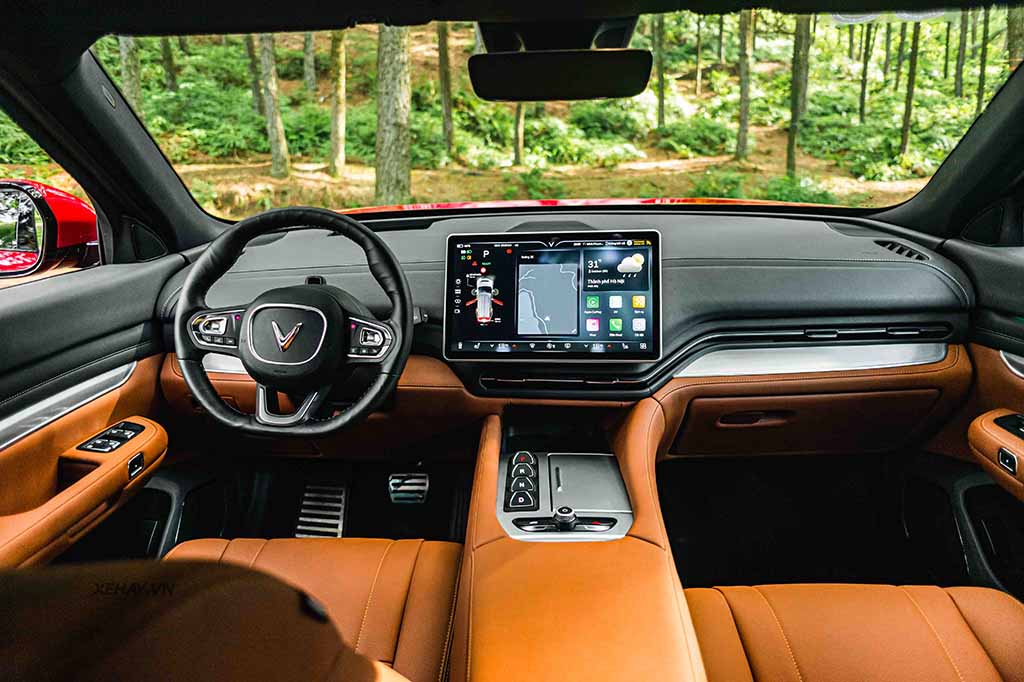 Regarding the advantages of the VinFast VF 9, Mr. Phuong mentioned that the most impressive aspect was the driving experience when the car first started. Despite its large size and weight, the electric car had the advantage of delivering maximum torque at an early stage, resulting in excellent acceleration, comparable to high-performance cars.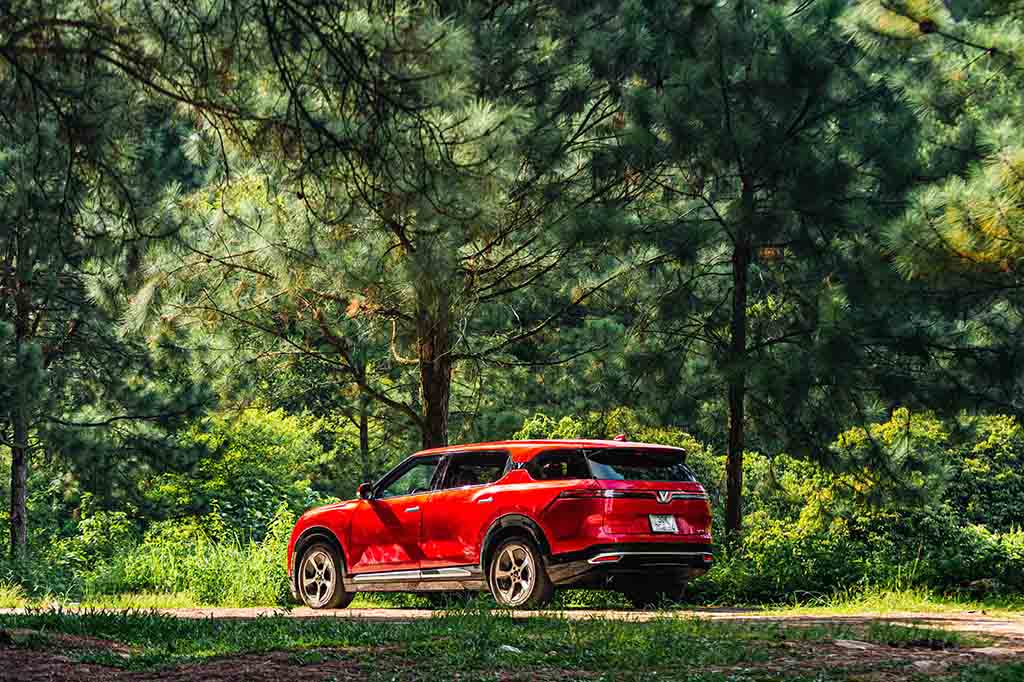 In addition, the suspension system and chassis of the VinFast VF 9 provide a solid and confident driving experience, making it easier to handle unexpected situations or simple lane changes and overtaking on the highway.
Furthermore, for daily use, electric vehicles offer a friendly experience with their smooth, quiet, and well-insulated operation, which is significantly different from vehicles powered by traditional fuel. This is especially important for families with small children and elderly parents.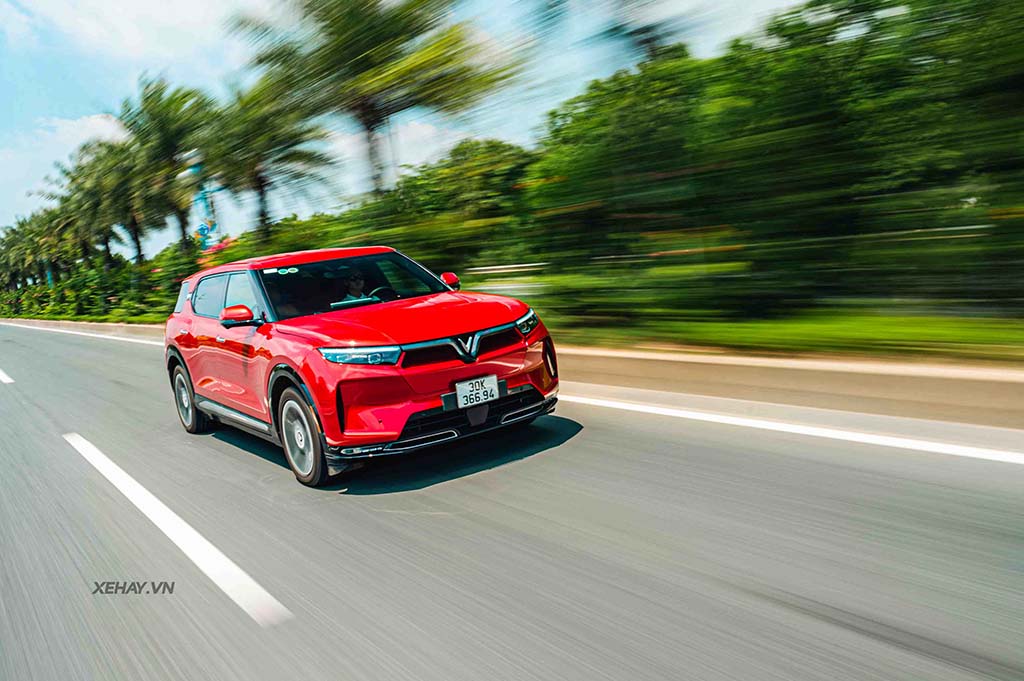 Mr. Phuong occasionally goes on business trips, such as Hanoi to Ha Long and back on the same day. If he were still using a gasoline car, he would need to rest for a few hours to recover his energy. However, with the VinFast VF 9, after covering a few hundred kilometers, he still has enough energy to do other tasks after leaving the steering wheel. This demonstrates the comfort and convenience that the car provides for its users.
The VinFast VF 9, as a flagship model, is equipped with numerous active safety features, such as smart cruise control and lane-keeping assist, which are useful for long-distance driving. Additionally, the feature that prevents the doors from opening when another vehicle is passing by is also very practical and ensures safety.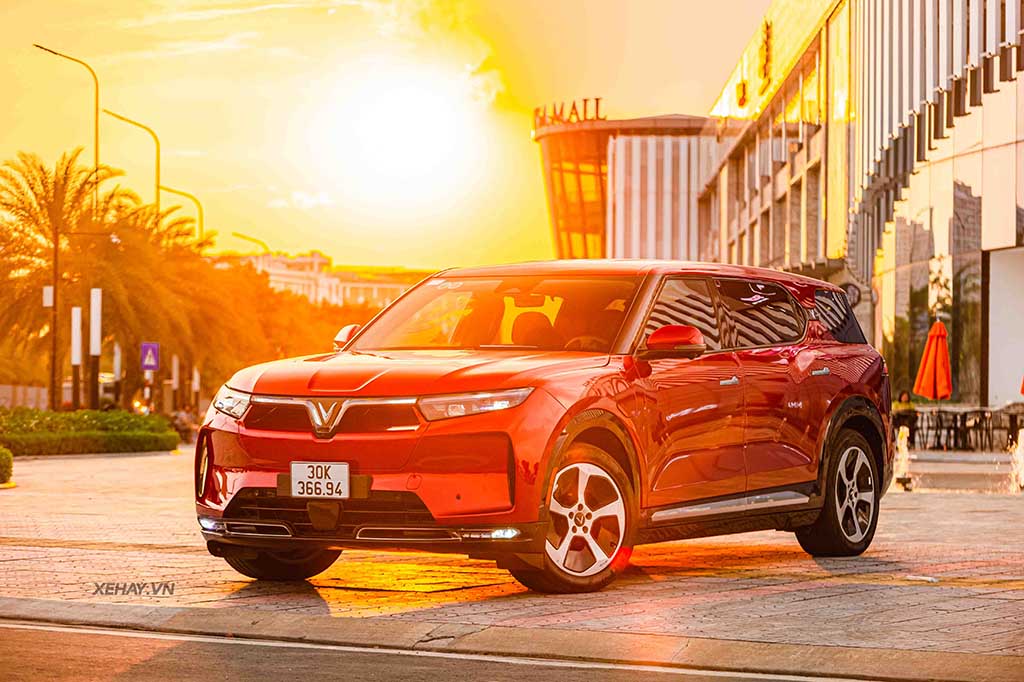 However, alongside these positive aspects, Mr. Phuong also shared some candid thoughts about the challenges of using an electric car like the VinFast VF 9. The first thing that needs to be changed is the habit of using a car, such as refueling at any gas station and getting a full tank within five minutes. When using an electric car, users have to plan their schedule and driving routes to calculate the charging time for the car.
On a daily basis, Mr. Phuong parks his car in the garage and uses a household electrical outlet to charge it during the night. If he needs to charge more urgently, he usually chooses to go to Vincom, have a cup of coffee for about 30 minutes – while processing other tasks – which is enough time to charge the car to over 50% and allow a few hundred kilometers of driving.
However, public charging stations remain a headache for electric car owners. Although VinFast has deployed the largest charging station network in the country, it still cannot match the wide prevalence of gas stations. Moreover, many charging stations have been installed but are not yet operational. In addition, situations where gasoline vehicles occupy charging spots for electric cars are quite common. Therefore, electric car users have to proactively plan their charging needs before embarking on a journey.
The VinFast VF 9 provides spacious and comfortable space for passengers. However, the large size of the car sometimes requires extra attention when driving in crowded narrow streets. Mr. Phuong even had to renovate his house by demolishing a wall and replacing the gate with a larger sliding one to easily drive the car into the yard.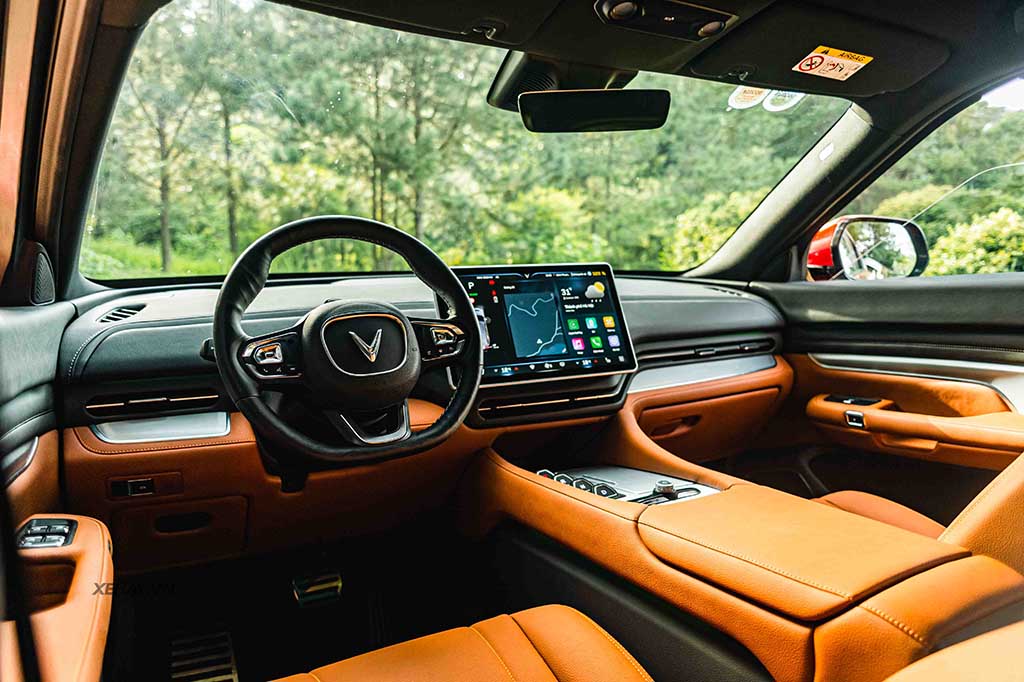 In addition, the turning radius of the VF 9 is not very good, but the 360-degree camera system is very responsive and sharp, allowing the driver to easily observe and maneuver in various situations. During his usage, Mr. Phuong's VF 9 experienced two battery depletions, resulting in an inability to start. However, with VinFast's free roadside assistance policy, Mr. Phuong was able to quickly contact their hotline and receive assistance.
Furthermore, Mr. Phuong also shared a note for VF 9 users. It is advised not to leave any belongings on the seats when parking the car because the car may mistakenly interpret them as a passenger inside and continuously emit warnings, leading to battery depletion.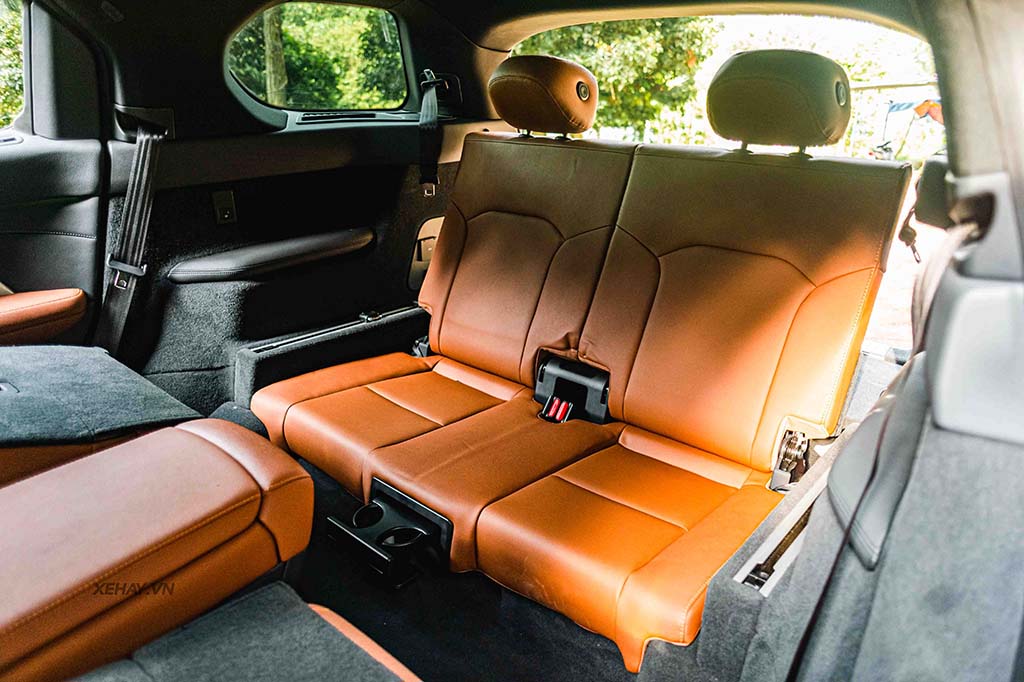 In addition, VinFast's vehicle warranty policy, which lasts up to 10 years and is the most extensive in the Vietnamese market, provides users with peace of mind during usage. As a young brand, VinFast is also very attentive to user feedback and actively makes changes, which is something that long-established brands often lack.
Moving on to the cost of ownership, Mr. Phuong stated that his BMW M3 is a sports car that delivers an exhilarating driving experience but also consumes a lot of fuel. Therefore, in the long run, owning a VinFast VF 9 would be more economical and suitable, especially for those who frequently travel long distances, like Mr. Phuong (covering hundreds of kilometers every day).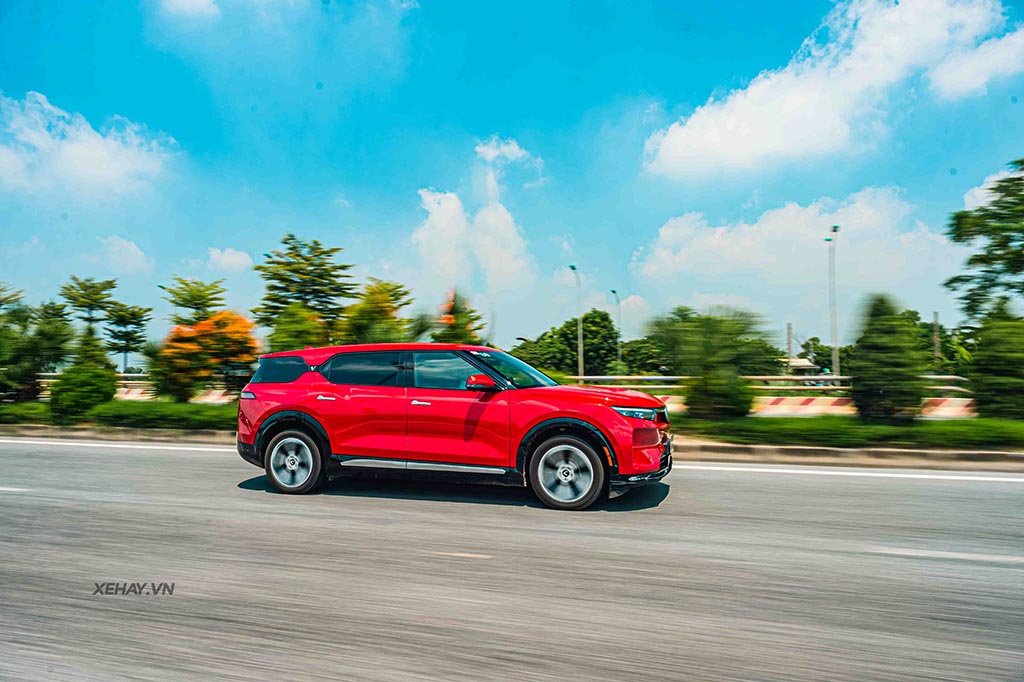 In conclusion, Mr. Tran Minh Phuong rates the VinFast VF 9 with 8/10 points. Most importantly, he emphasized that the VF 9 serves the daily needs of himself and his family excellently. If given the choice again, with the same budget, Mr. Phuong affirmed that he would still choose the VF 9 because there is no other suitable option.
By Anh Phan (Tuoitrethudo)
Images: Huy Bach