Although only sold in its home country of China, the Wuling Mini EV quickly surpassed the Tesla Model 3 to become the best-selling electric car in the world thanks to its affordable price and compact size. Expected to be available from the end of June 2023, will this model succeed in Vietnam?
Established by SAIC-GM-Wuling in June 2020 in its home country of China with the full name "Wuling Hongguang Mini EV", this domestic electric car quickly created a "single-shot storm" thanks to its starting price of only around $4,000 (equivalent to less than 100 million VND) and its extremely small and convenient size. In addition, the large incentives from the neighboring government to stimulate the development of electric vehicles in the country are also a reason for the explosive success of the Wuling Mini EV.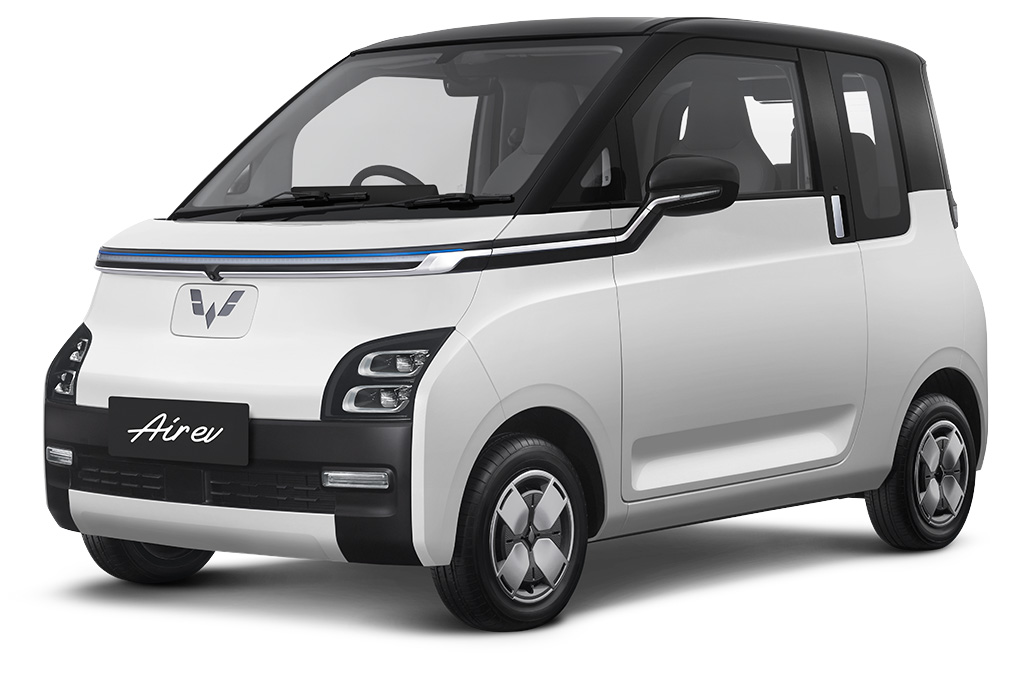 After its launch, the Wuling Mini EV smoothly started with 127,651 units sold in just the last 6 months of 2020. In 2021, the vehicle's sales began to skyrocket with 395,451 units delivered to customers. This figure continued to increase steadily, reaching 404,823 units in 2023. As of the beginning of this year, the sales of this minicar have surpassed the milestone of 1.1 million units.
That means on average, more than 30,000 Wuling Mini EVs are sold each month. To put it into perspective, at the peak, no vehicle in Vietnam has achieved sales of 3,000 units per month. In 2022, the Vietnamese market also reached the milestone of consuming 500,000 cars per year for the first time.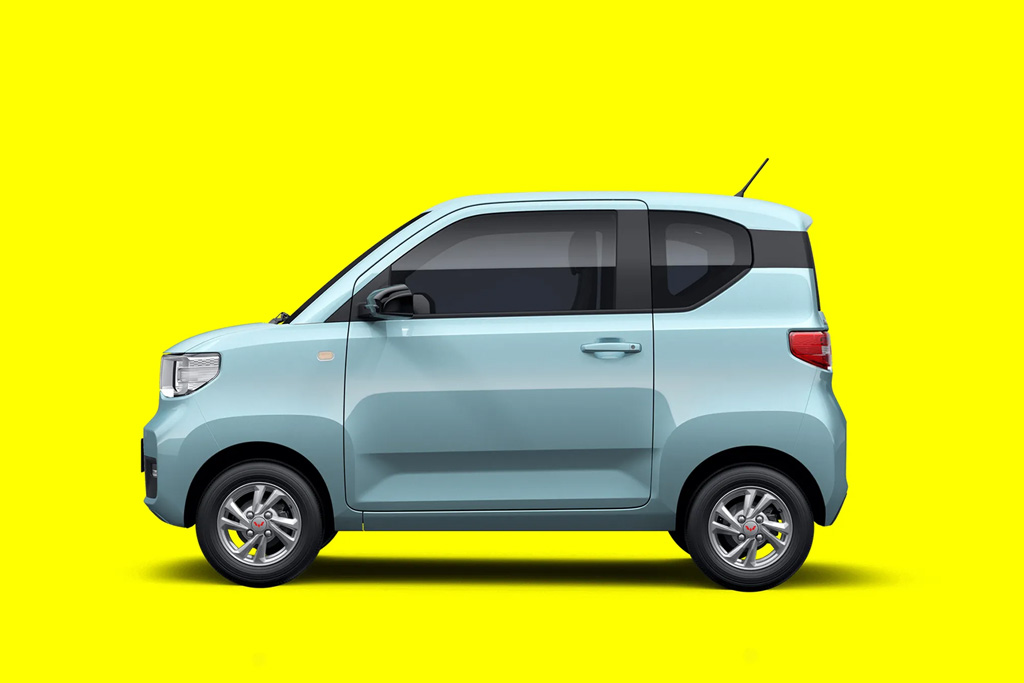 With a super "compact" size of only 2,917 x 1,493 x 1,621 mm (length x width x height) and a wheelbase of 1,940 mm, the Wuling Mini EV has to make use of everything to ensure a compact interior space for passengers. Therefore, it is not difficult to understand why this minicar has a square and sturdy shape, similar in appearance to Japanese Keicars, which may seem odd at first glance but are extremely practical.
The unloaded weight of the car is also only 665kg. With its "size and weight," the Wuling Mini EV will prove to be extremely advantageous when users need to park in tight urban areas or maneuver in traffic jams.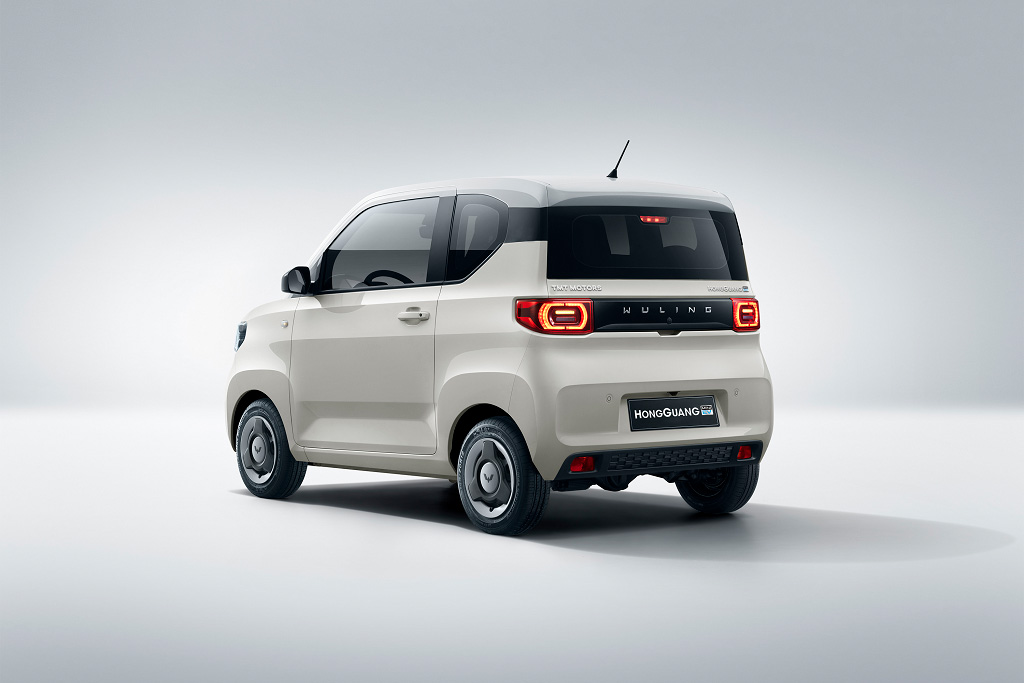 Being positioned as an affordable model, the equipment of the Wuling Mini EV is also limited. On the outside, the car has a full-halogen lighting system including main headlights, turn signals, fog lights, and brake lights.
The front grille is designed to be square and neat. The front and rear underbody covers are also made very simple. The hood is high and square, creating a familiar and easy-to-look-at feel, similar to Keicars.
On both sides of the car, the Wuling Mini EV is equipped with mechanically folding and opening rearview mirrors, doors that open with a key, not a smart key, and a humble set of 12-inch wheels equipped with disc brakes. At the rear of the car, there are 2 parking sensors.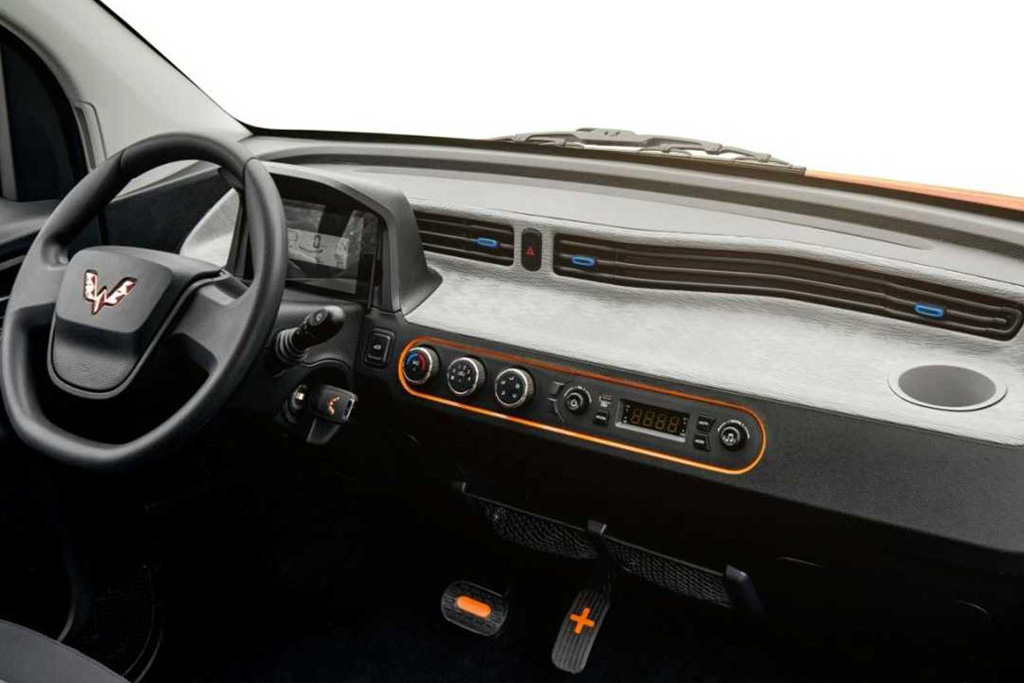 Inside the cabin, the Wuling Mini EV is also equipped with modest materials such as plastic and fabric. The dashboard is extremely simple, consisting of 3 knobs for a single-zone manual air conditioning system, a radio or USB entertainment system, air vents running horizontally across the body, and a cup holder.
For a slightly more generous convenience for the driver, there is a square color screen displaying vehicle information located behind the steering wheel. The steering wheel is a simple two-spoke design with no integrated buttons other than the horn. Below the feet, two pedals are marked with + and – representing the brake and accelerator.
The car does not have a center armrest but instead has a manual parking brake, 2 window control buttons, cup holders, and a 4-mode dial: charge – reverse – stop – drive (when parking, it must be set to N and pull the handbrake).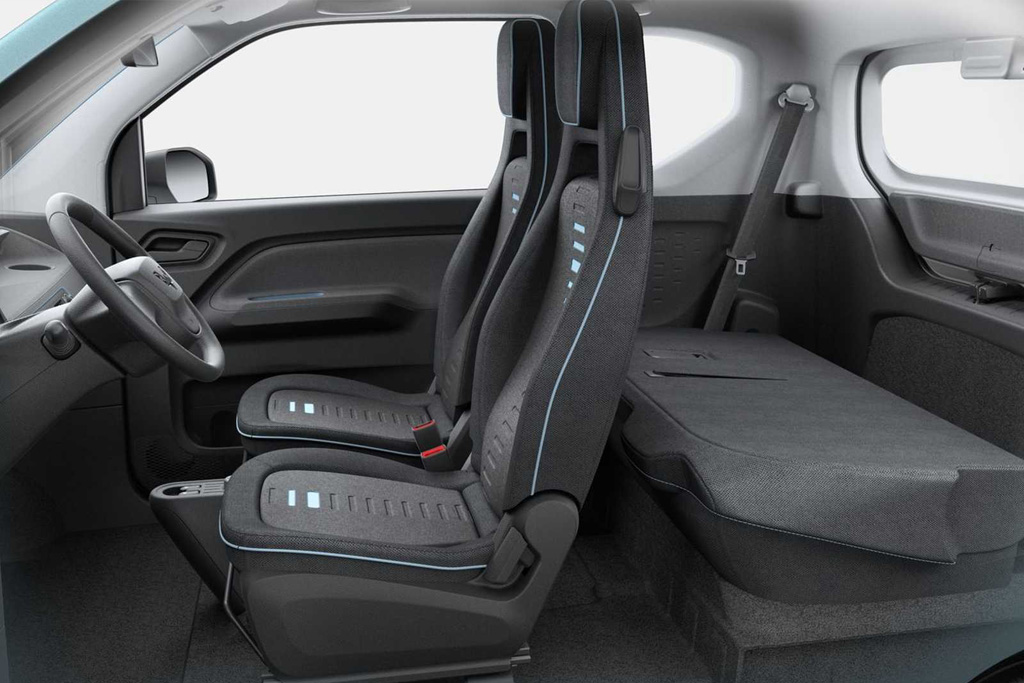 The four seats in the Wuling Mini EV are fabric seats, manually adjustable for the front row, and all headrests are non-adjustable. The rear seats can accommodate a person of height 1.7m, but legroom is extremely limited.
If the rear seats are folded, passengers can have a luggage compartment of up to 741 liters. When all the rear seats are upright, the luggage compartment cannot be used.
In terms of performance, the Wuling Mini EV comes with two battery options: 9.2 kWh (can travel 120 km on a full charge) and 13.8 kWh (can travel up to 170 km); both are equipped with a rear-mounted electric motor, with a maximum power of 17.4 horsepower (20 kW) and a torque of 85 Nm, with a top speed of 100 km/h.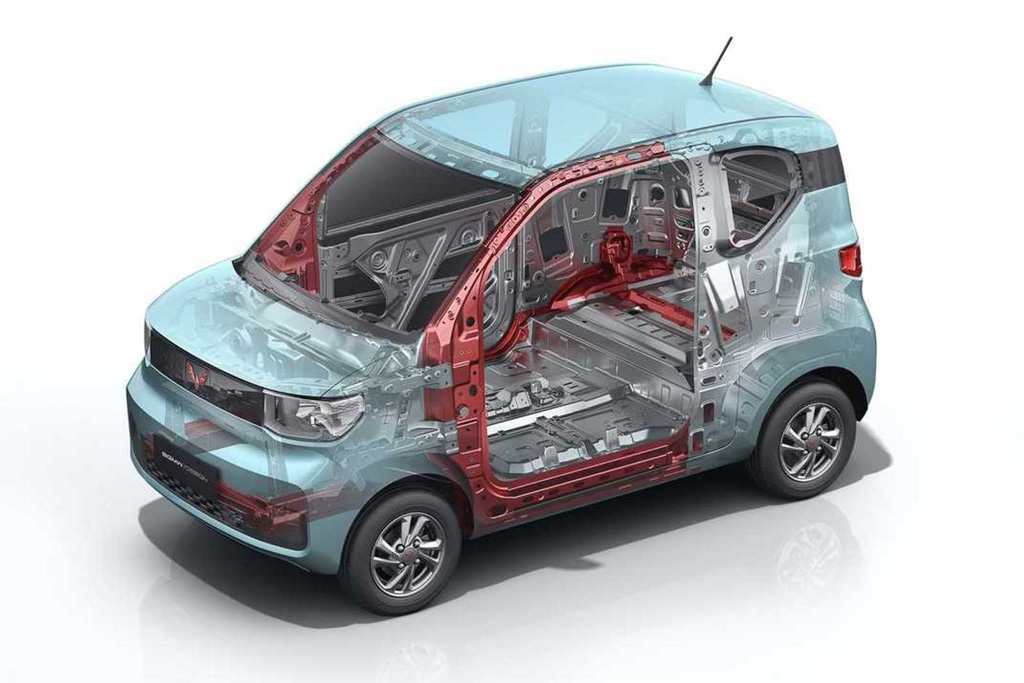 With such equipment and configuration, do not expect the Wuling Mini EV to provide a "driving experience". It is simply a means of sheltering from rain and sun, and protecting against dust and wind for short daily commutes.
In reality, in China, this vehicle is also equipped with airbags, but it is only suitable for use at low speeds in urban areas and does not guarantee safety in the event of a collision with other vehicles.
In Indonesia, the joint venture of the company has also sold the car under the name Wuling AirEV with a price of 243 million Rupiah, equivalent to over 380 million VND. The car includes higher-grade equipment such as a larger size, 2 airbags, an upgraded 26.7 kWh battery (equivalent to a range of 300 km), a more powerful 30 kW electric motor, and a smart app for smartphone connectivity.
In Vietnam, the joint venture TMT Motors has also revealed images of the Wuling Mini EV assembly line starting to operate and deliver the first batch of cars, signaling the upcoming launch.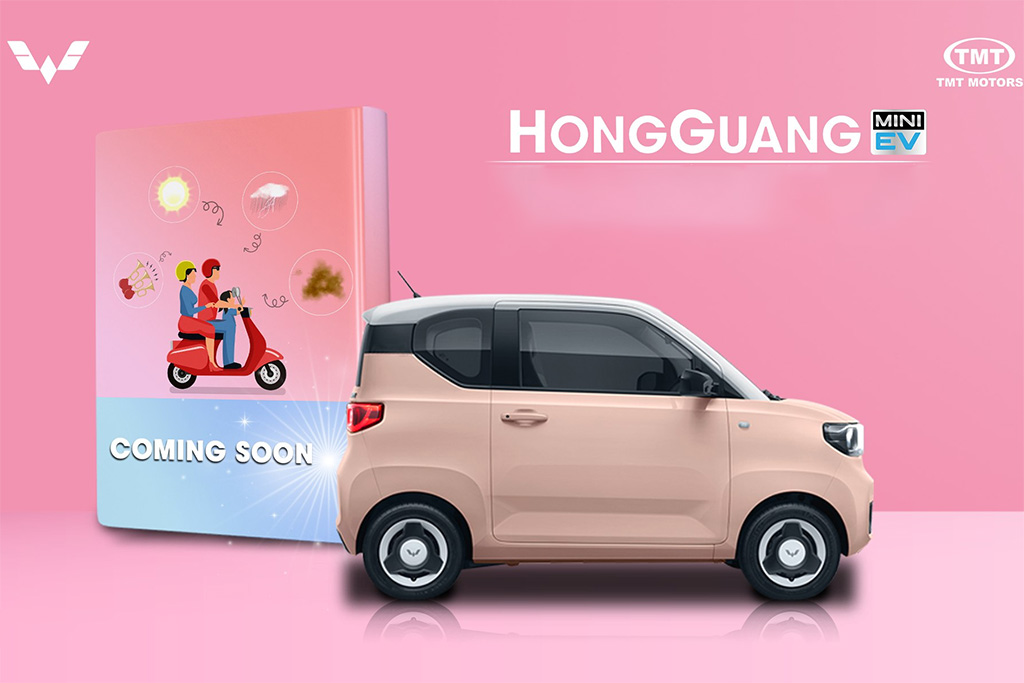 When it makes its debut around the end of this month, there is a high possibility that the Wuling Mini EV will have its airbags reduced. The price of the vehicle is rumored to be above 200 million VND – completely unreasonable and will forfeit the vehicle's advantage of being affordable, as seen in the domestic market.
Anh Phan (Tuoitrethudo)