When connected to SYNC 2 via Bluetooth in the Ford Ranger 2015, drivers can access their phonebook to make outgoing calls, receive incoming calls, make calls on hold, and perform many other functions using the steering wheel controls or simple voice commands. For example, to make an outgoing call without taking your hands off the steering wheel, the driver just needs to say "call Mai at work".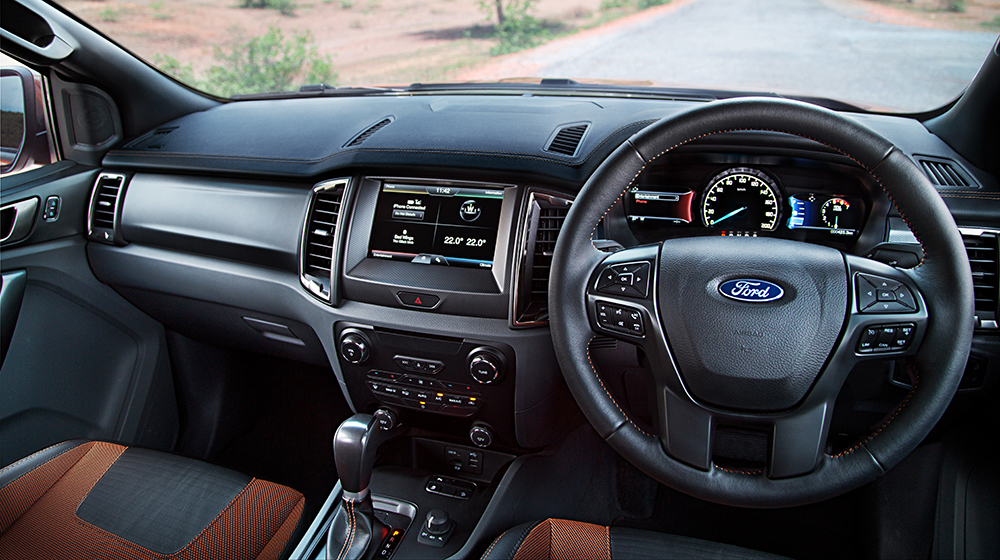 The Ford Ranger 2015 is equipped with the intelligent SYNC 2 connectivity system.
Use voice commands to control entertainment and temperature in the car
The SYNC 2 connectivity system equipped on the Ranger 2015 allows drivers to easily control the entertainment and temperature systems in the car using their own natural voice, or easily adjust the temperature in the cabin or customize the music playback.
When feeling cold, you can increase the temperature by saying "warmer", or specify the desired temperature by saying "Temperature 20 degrees".
SYNC 2 can also understand the entertainment requests of the driver, for example, just by saying the name of the artist or the title of the song stored in the phone or MP3 player. Moreover, the SYNC feature can even answer the driver's questions like "what's playing?" or fulfill requests like "play similar".
The multimedia combination of SYNC 2 allows connection to multiple devices simultaneously via Bluetooth, 2 USB ports, SD card slot, and 3.5 mm jack. When listening to music from a smartphone or compatible MP3 player, the music playback interface will be displayed on the 8-inch high-resolution touchscreen of SYNC 2.
Personal settings for audio and temperature in the car can also be adjusted using the touchscreen or the buttons on the control panel.
SYNC 2 with Emergency Assist feature
SYNC 2 not only brings convenience but also provides invaluable assistance to the driver in necessary situations. In the event of a serious collision, the Emergency Assist feature of SYNC 2 will help make calls to pre-set rescue centers or call the numbers of relatives. Once activated and connected to a phone, the Emergency Assist feature will operate throughout the vehicle's lifespan without requiring registration or subscription fees.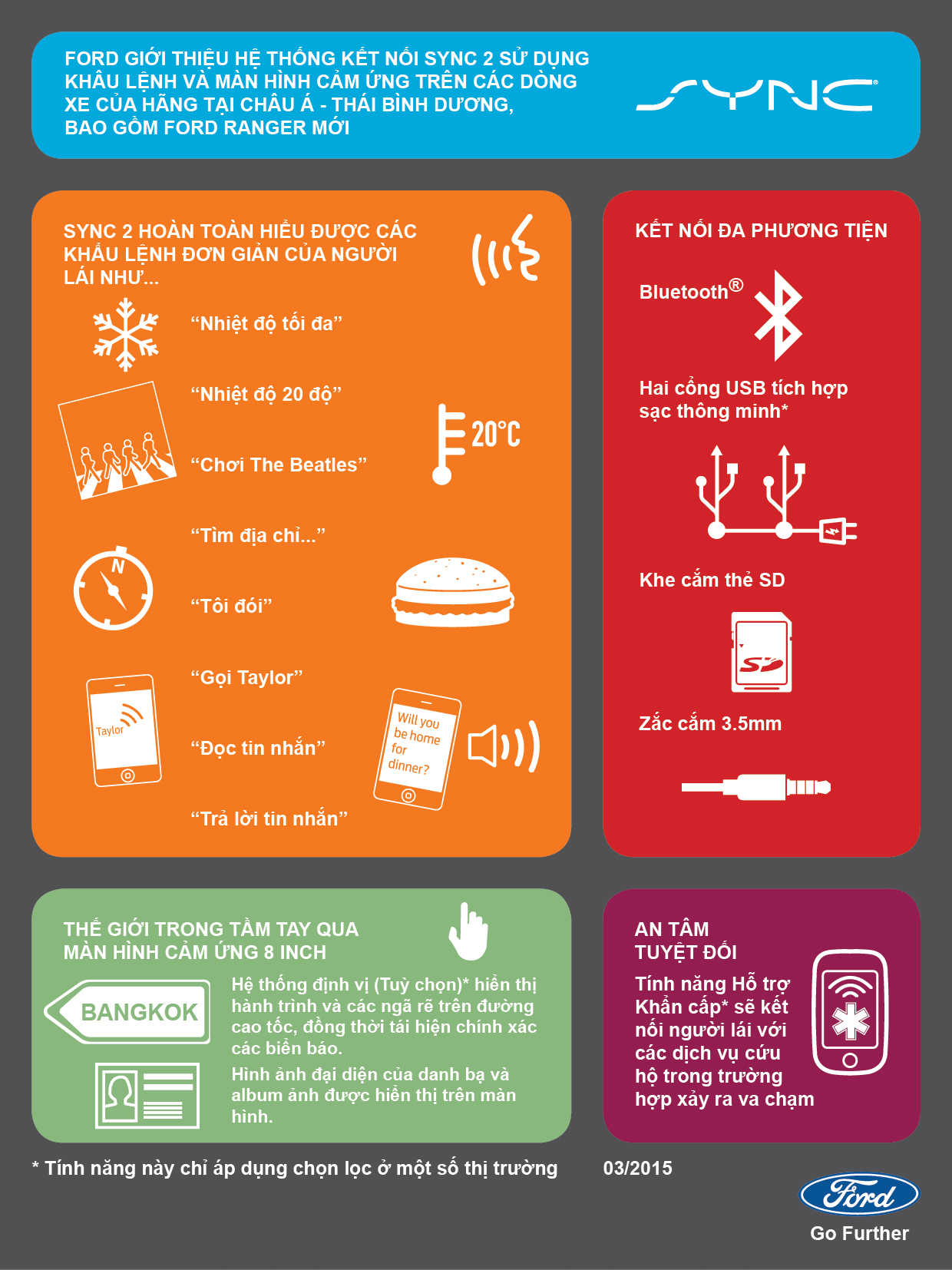 In the event of a collision, the airbags on the vehicle will deploy or the fuel pump shut-off system will be activated. The Emergency Assist feature will begin after a 10-second countdown, and if emergency assistance is not necessary, the driver can cancel the command.
T.A (TTTĐ)