According to the esteemed Global NCAP, there is definitely a safety difference between different models of cars for different markets.
To objectively and fairly come to this conclusion, the car safety standard evaluation organization Global NCAP performed the same crash test on the Hyundai Accent model meant for the US market and the version sold in Mexico. In the US market, Hyundai sells Accents that are assembled and imported from neighboring Mexico.
On the other hand, Mexican consumers are only able to buy Hyundai Accents imported from India instead of using locally-assembled sedans. With a suggested retail price starting at 365,800 Peso, equivalent to 18,158 USD or 423 million VND, each Accent in Mexico is even more expensive than an Accent in the US – which has a starting price of only 16,645 USD or about 387 million VND.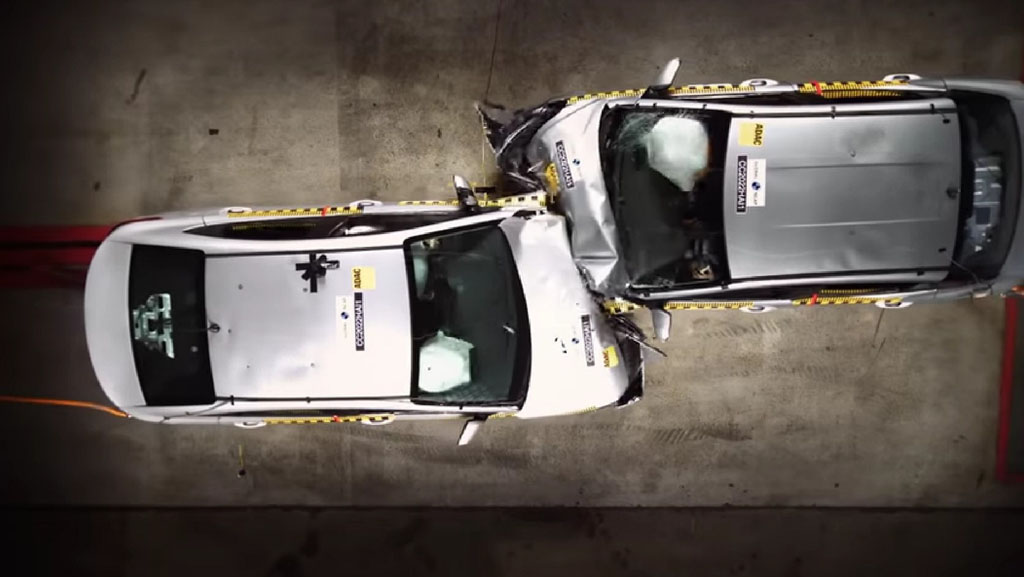 Two Hyundai Accent cars for the US and Mexico markets participating in a direct frontal collision test.
Although customers in Mexico have to spend more money to own a Hyundai Accent (about 2,500 USD more), they are equipped with only curtain airbags and seat-mounted side airbags, which are less safe compared to the US market.
In the crash test between the two cars conducted by Global NCAP, the Hyundai Accent for the US market remained almost intact with the A-pillar and windshield. Furthermore, after the crash, all doors opened, allowing the passengers to easily escape or creating conditions for rescue operations.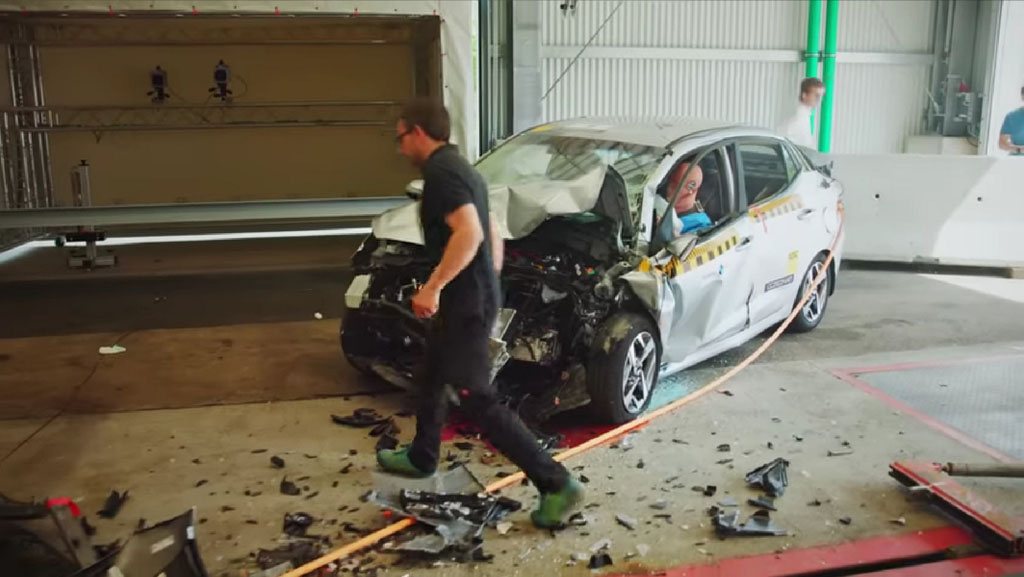 As a result, even though the Hyundai Accent for the Mexican market is more expensive, it is less safe than the car intended for US consumers.
The Hyundai Accent exported from Mexico showed less safety: the cabin structure was deformed, the A-pillar was dented and pushed the driver's door backwards, making it difficult for rescue operations or for the driver to escape. Although specific details of the crash test were not disclosed, the Global NCAP representative stated that users of the Indian-imported Hyundai Accent "face a high risk of death or serious injury".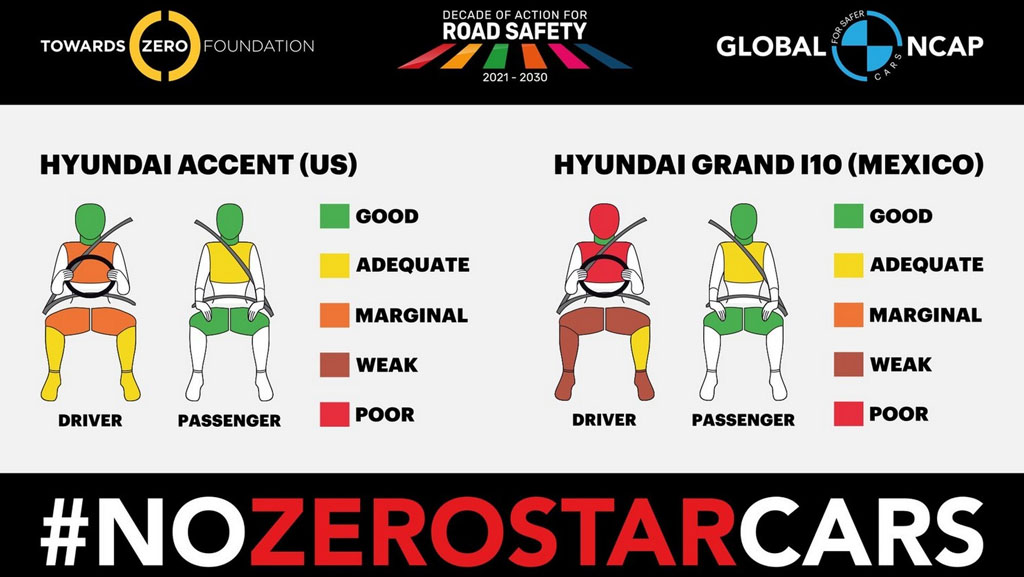 The assessment by Global NCAP shows that Indian-imported Hyundai Accent cars have the potential to cause "a high risk of death or serious injury".
In response to this safety discrepancy, a Hyundai representative stated that the Accent models sold in Mexico and the US both meet all the safety requirements and standards of each country. However, according to the investigation by Global NCAP, each country has its own unique safety standards that differ from one another. Currently, there is no minimum safety standard that applies globally to cars.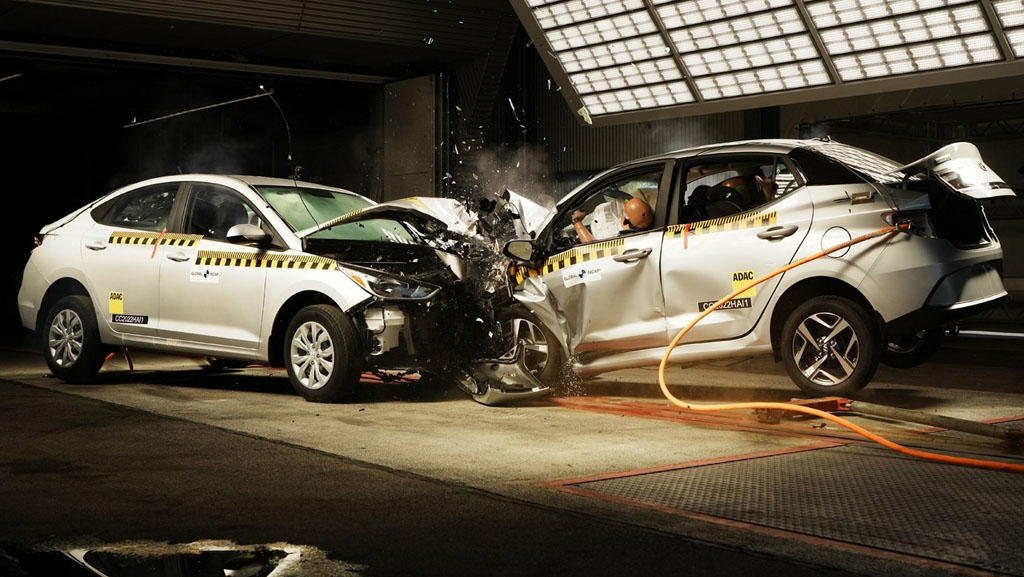 The objective test by Global NCAP shows that there is a safety difference for cars in different markets.
As a result, car manufacturers produce cars with different levels of safety for each market instead of applying a common safety standard to improve the safety quality of their products uniformly worldwide.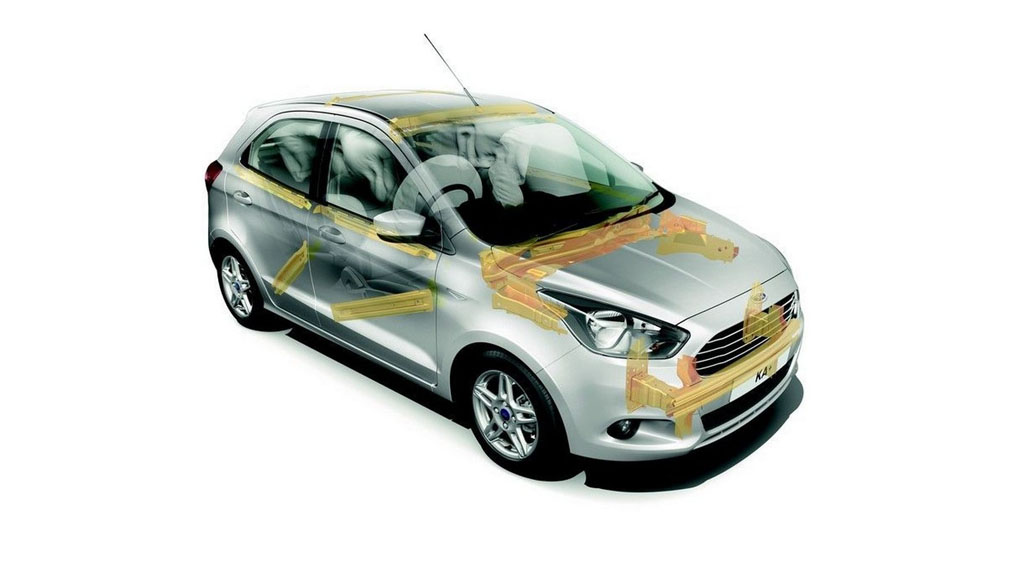 Instead of prioritizing safety, consumers in developing countries often choose cars with automatic transmission and large entertainment screens instead of equipping them with 6 airbags or electronic stability control (ESC). It is also from this reality that car manufacturers usually cut back on safety features, especially those that are not easily visible, such as the load-bearing inner door structure.
Therefore, according to the market rule, there will still exist two extremes: good but expensive cars and cheap but unsafe cars. Regardless of the approach chosen by car manufacturers, consumers will still make their own choices. Therefore, car manufacturers are forced to balance between safety factors and profit.
Anh Phan (Tuoitrethudo)
Source: AutoEvolution.