The eSP (enhanced Smart Power) technology has been planned and developed by Honda for a long time, and it was officially introduced in Vietnam in 2012. From the beginning, the eSP technology, coming from the leading motorcycle manufacturer in terms of product improvement and development, has attracted attention from experts and been enthusiastically received.
In October 2014, after the launch of the Honda VISION, Honda Vietnam completed the goal of equipping the eSP technology for all scooter models of the brand, marking a significant step of Honda Vietnam in quickly responding to consumer demands. Among them, the intelligent eSP technology is considered as the "central brain" that gives strength to Honda's scooter "warriors" with strong and durable combat capabilities in every journey. This is great news for experts in the automotive industry and a large number of Vietnamese consumers. From now on, regardless of whether they are in the premium or mid-range price range compared to the market, they have the opportunity to experience the modern eSP technology on Honda scooters in every segment.
The bright points of the eSP engine technology are: the PGM-FI electronic fuel injection system, the Integrated Starter Generator (ACG), and the Idling-stop temporary engine shut-off system. The convergence of these modern technological essences has elevated Honda scooters to a new, improved standard: enhanced performance and smooth, comfortable operation, especially maintaining outstanding fuel efficiency.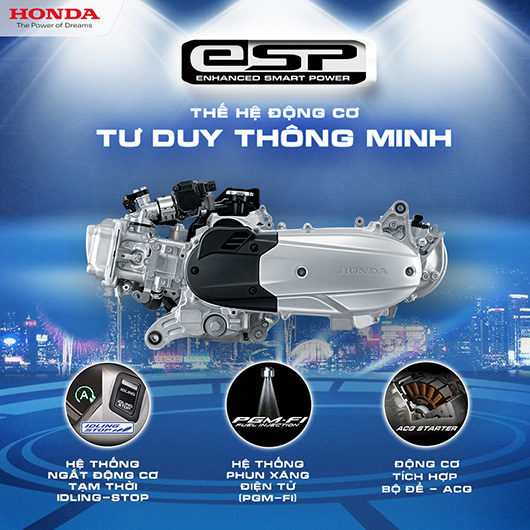 The intelligent eSP engine has been synchronized on Honda scooter models
To mark the milestone of the first complete intelligent scooter generation on the market, Honda Vietnam will bring a grand event on January 18, 2015, at the Youth Cultural House in District 1, Ho Chi Minh City. At the event, thousands of young Honda enthusiasts will set a new Vietnam record by collectively creating the eSP logo formation.
This event will be one of Honda's significant milestones in Vietnam, contributing to honoring a major breakthrough of the brand on the path of conquering new technological heights. In addition, it also demonstrates the love and support of Vietnamese users for the practical and significant benefits that eSP brings to them in every journey.
Prior to the event, on their website, in addition to useful information about the eSP technology, Honda is offering an interactive online game with attractive prizes: 60 weekly prizes and 180 lucky prizes. Particularly, the outstanding gamer who wins the overall victory will be awarded a valuable prize – the Honda VISION scooter, which is currently one of the hottest scooters on the market.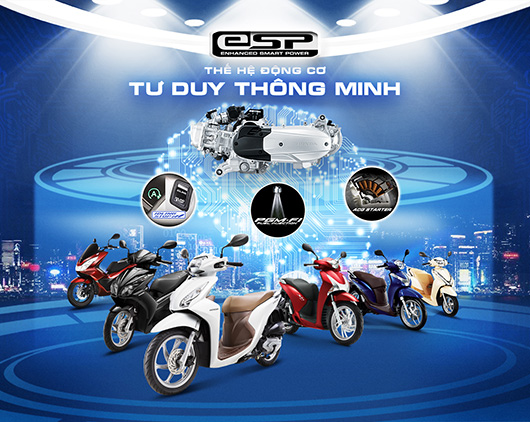 The new generation Honda Vision equipped with intelligent eSP engine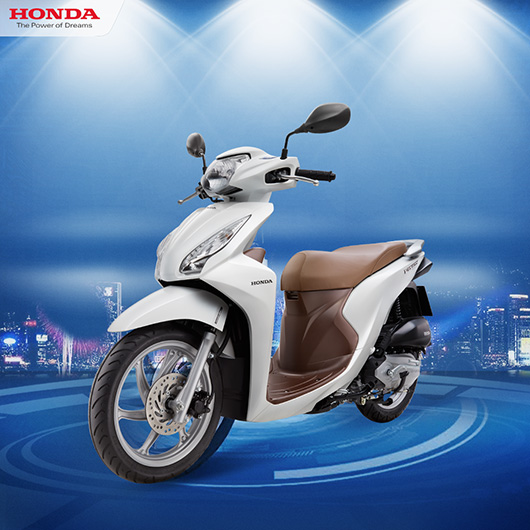 The intelligent eSP engine generation
You can now visit http://bit.ly/congnghehonda to learn more about the eSP technology and information about this record-breaking event with Honda!
Anh Quân (TTTD)
>> Read more articles about Honda eSP engines