Honda Vietnam introduces for the first time a Honda Car dealership with a completely new identity based on global Honda standards.
Introducing the new Dealership Standards
Since its establishment and official operation of car production and business in Vietnam in 2006, Honda Vietnam has always focused on improving sales quality and after-sales service through the nationwide network of Honda Car Dealerships, in addition to providing high-quality global car products.
In order to bring a fresh, unique and professional Honda image to customers, Honda Vietnam officially applies the new Brand Identity according to the new Dealership Standards. With new design and operation standards applied to the Dealerships opened from 2022, Honda Vietnam hopes that every Honda Dealer will be an interesting destination for customers.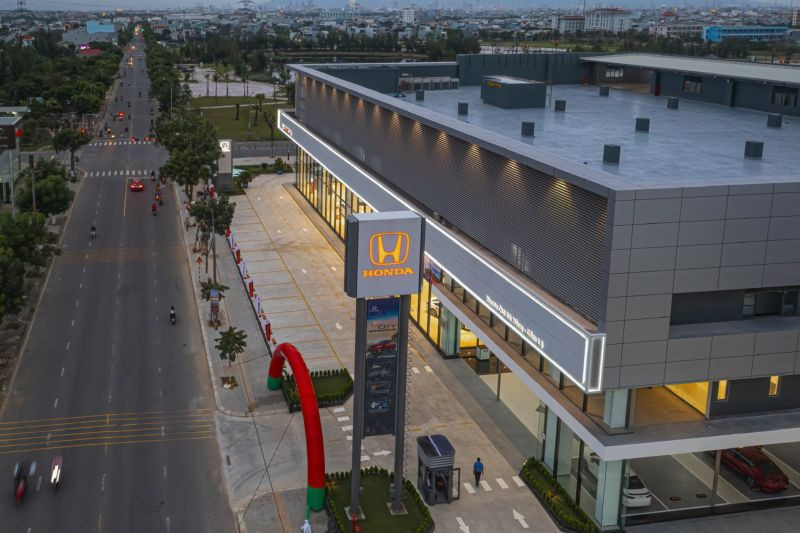 The new Dealership Standards are developed based on global Honda standards and customized for the Vietnamese market. The new design and operation standards will provide customers with the most complete and convenient experience.
First of all, improving customer vision and experience is one of the focuses of the new standards. The exterior design is changed, focusing more on improving vision to enhance customer experience with a large frontage and glass materials as the main feature, providing a spacious, clean and quality view. In addition, the building is moved closer to the main road with a higher glass front wall, creating a close feeling, and at the same time creating an open and high-quality space that allows customers to easily observe and interact with the products.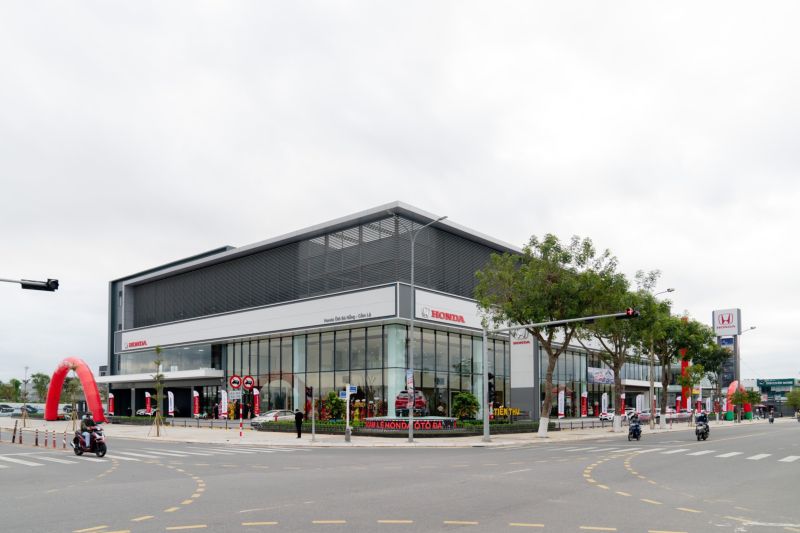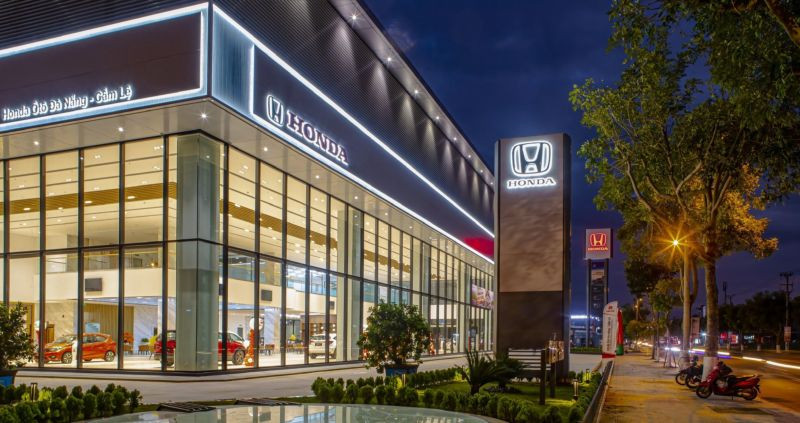 In addition, the standards are also standardized to create an open, comfortable yet luxurious and sophisticated space. The interior design continues to focus on the customer, focusing on providing customers a "Friendly – Open – Comfortable" space with the dominant color of wood that brings a warm, familiar and elegant feeling. The walls separating the exhibition area and the service waiting area are removed, creating a continuous and seamless space between the two areas – on one hand creating a panoramic view for employees to oversee the Dealership and provide timely support to customers, on the other hand ensuring enough space for customers to move around the Dealership and easily learn about the products. Along with that, the seating area is spacious with high-end furniture and facilities at an appropriate distance, ensuring a certain privacy – helping customers feel relaxed and comfortable during their time at the Dealership.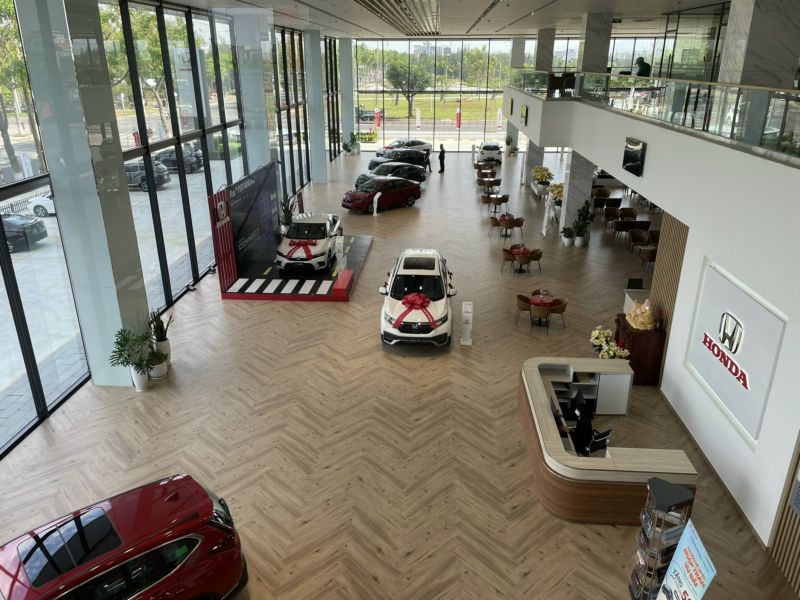 With the implementation of these new standards, Honda Vietnam hopes to bring superior benefits to customers at Honda Car Dealerships. Currently, the new Dealership standards have been applied to 2 Honda Car Dealerships in Da Nang – Cam Le and Honda Car Dealerships in Nghe An – Song Lam. In addition, Honda Vietnam will continue to upgrade existing Dealerships and open more new Dealerships according to these standards from 2022 onwards.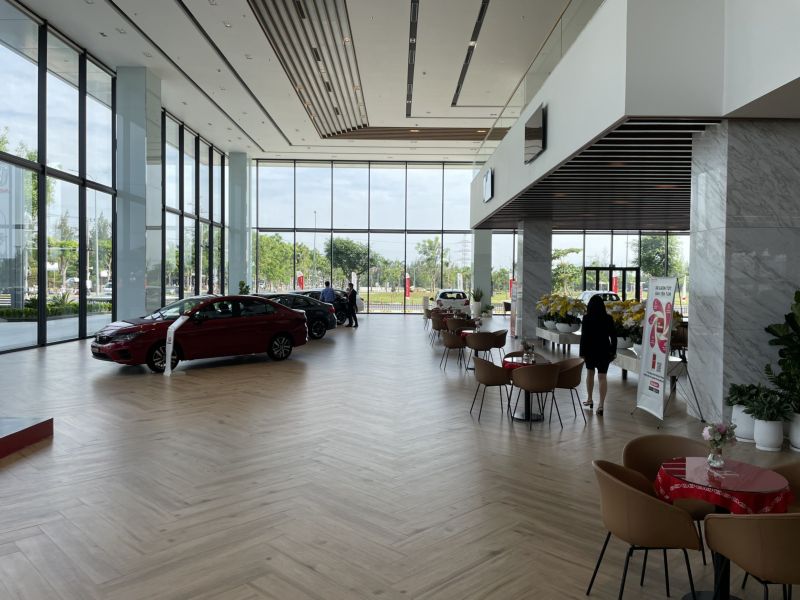 Opening of the Honda Car Dealership in Da Nang – Cam Le
Located in a prime location on Pham Hung Street, Hoa Xuan Ward, Cam Le District, Da Nang City, Honda Car Dealership in Da Nang – Cam Le is built on a scale of up to 14,980.5 m2.
As one of the outstanding motorcycle business operating companies, achieving the First-Class Company Excellence award for 4 consecutive years as evaluated by Honda Vietnam, now Tien Thu Da Nang Automobile Ltd. affirms its reputation by continue expanding automobile business with professional, systematic services and operating slogan – "Customer satisfaction is the greatest asset of the enterprise".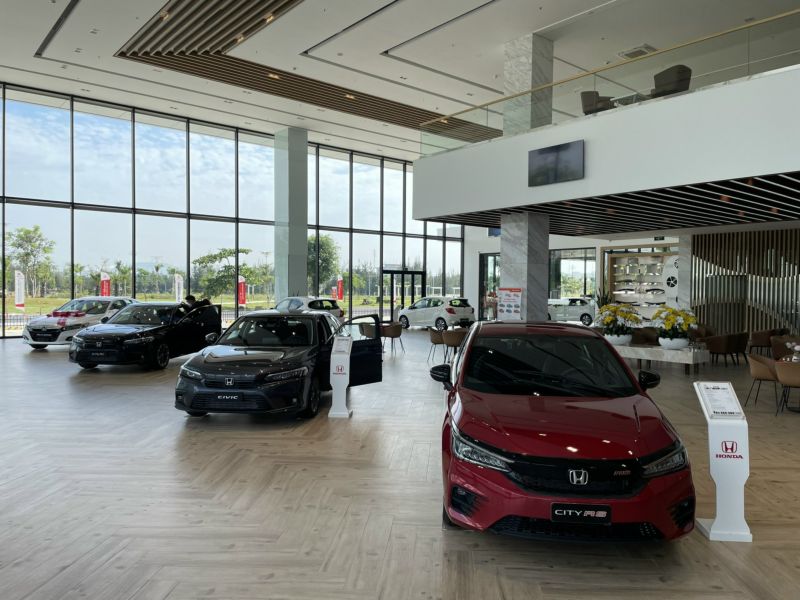 Opening of the Honda Car Dealership in Nghe An – Song Lam
Honda Car Dealership in Nghe An – Song Lam, with a scale of over 8,000m2 of usable area, is located on Nguyen Trai Street – the northern gateway to Vinh City, a strategic location for development and economic exchange.
With more than 12 years of experience in car and motorcycle business with the culture of "customer-centered", Honda Automobile Nghe An – Song Lam – the 3rd Dealership in the Honda Automobile Dealership system of PGS, confidently brings high-quality products and services towards customer satisfaction. From 2019 to 2021, automobile dealerships in the system of PGS Joint Stock Company have achieved many important awards from Honda Vietnam such as: Dealerships with outstanding progress (2019), 5th Prize for Excellent Honda Dealerships 97Ki (2020, 2021).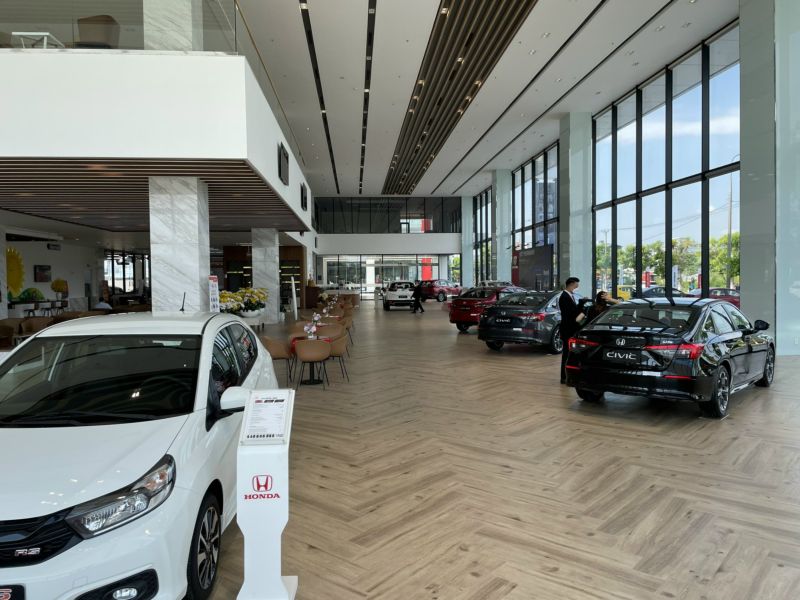 In addition to implementing the new standards to provide the most complete experience for customers, Honda Car Dealerships in Da Nang – Cam Le and Nghe An – Song Lam, as well as Honda Car Dealerships nationwide meet Honda's 5S standards, including: Sales, Service, Genuine Spare-parts, Safety Driving, and Social Contribution. Coming to Honda Car Dealerships, customers will have the best experience thanks to enthusiastic and dedicated staffs with high professional skills, trained thoroughly and professionally 100% according to Honda standards.
On the occasion of the opening, Honda Car Dealerships in Da Nang – Cam Le and Nghe An – Song Lam offer attractive promotion programs for customers who buy new cars and use genuine services at the Dealerships. For detailed information about the program, please contact the Dealerships directly.
Dealership information:

Nong Phuong (Tuoitrethudo)