Many middle-income Vietnamese families consider buying a family car below one billion VND, the amount often given to this sector.
Neutral appearance, spacious interior, large storage space, and many safety features are often the factors that customers pay attention to when choosing a family car. Below are the most worth buying family car models in Vietnam with prices below 1 billion VND.
Mitsubishi Xpander
The "national" MPV model Mitsubishi Xpander is one of the names often considered when choosing a car for the family. Despite the increasing competition in the MPV segment with more and more "newcomers" being introduced, the Mitsubishi brand still maintains its momentum and has a great attraction to consumers.
This is understandable because Xpander is rated as a safe and top choice in its segment thanks to its sturdy and modern design. The interior is luxurious and spacious. The powerful and durable engine.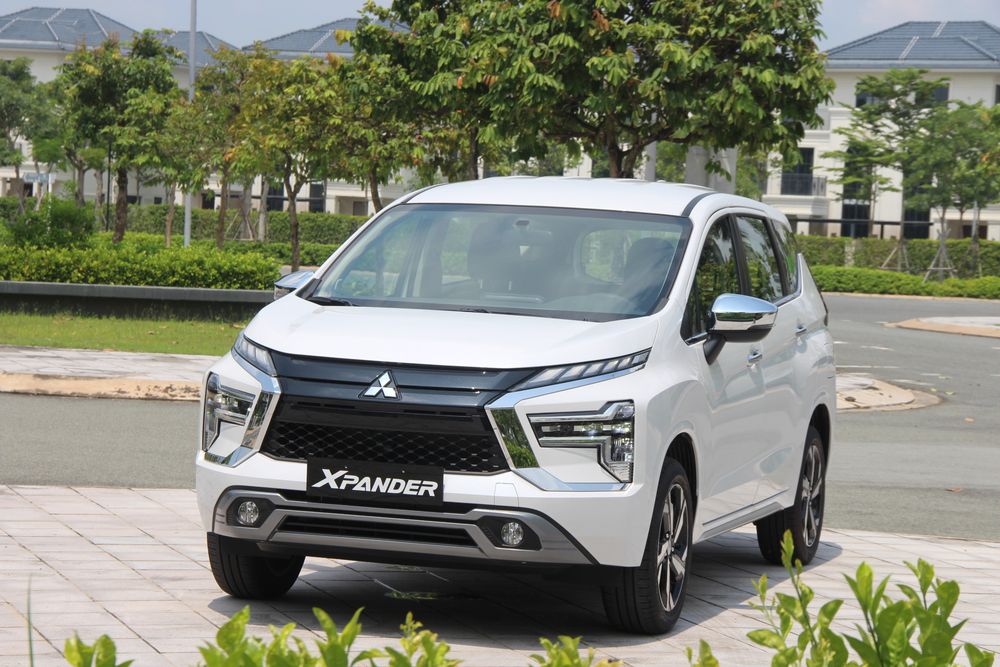 For safety equipment, the Mitsubishi MPV has a quite complete safety system including ABS, BA, EBD brake system, electronic balance and traction control, hill start assist, and reverse camera…
The Mitsubishi Xpander is powered by a 4-cylinder, 16-valve 1.5L DOHC petrol engine, which produces a maximum power of 105 horsepower at 6,000 rpm and a maximum torque of 141 Nm at 4,000 rpm. It comes with front-wheel drive and a 4-speed automatic or 5-speed manual transmission.
Mitsubishi Xpander is currently distributed in Vietnam with 4 versions: MT, AT, AT Premium, and Xpander Cross, with prices ranging from 555-688 million VND.
Mazda CX-5
With a neutral appearance and a luxurious interior, Mazda CX-5 is one of the best-selling models in the Crossover segment in Vietnam.
Thanks to its high ground clearance, the CX-5 can be suitable for various purposes such as commuting to work, grocery shopping, daily transportation for family members in the city, going to the countryside, or traveling on weekends in the suburbs or famous scenic spots.
In addition, Mazda is a Japanese brand with a reputation for reliability, durability, and fuel efficiency. The current Mazda models in general and the CX-5, in particular, have Kodo design with a sleek, minimalistic, modern, and appealing look; especially for young consumers.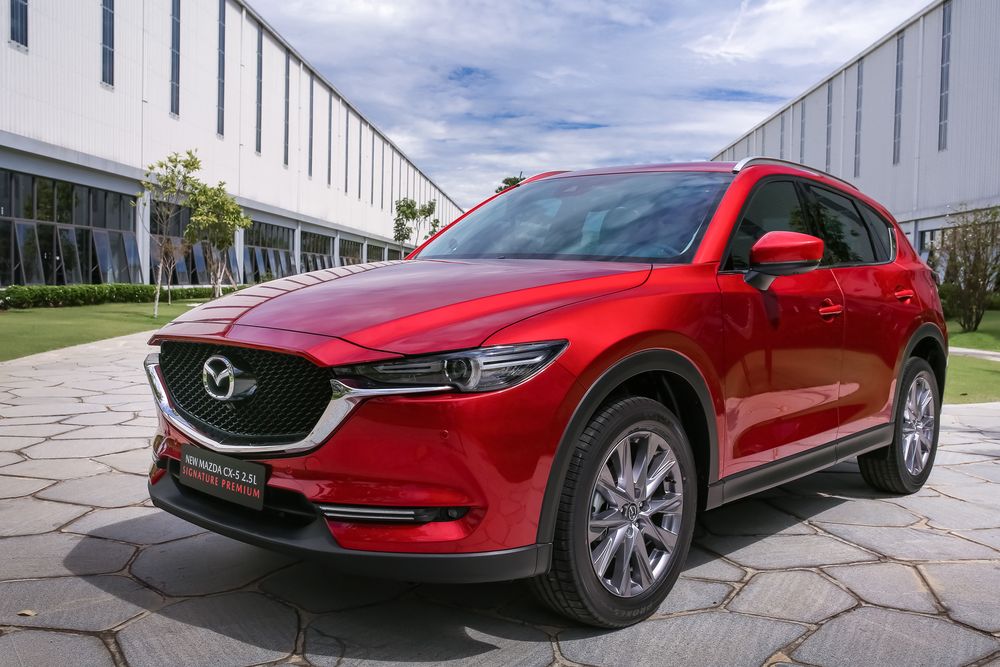 The interior features premium equipment such as leather seats, sunroof, one-touch windows. The front seats are electrically adjustable, the driver's seat has a memory function. Entertainment features on the CX-5 include a 7-inch touchscreen with Apple CarPlay and Android Auto connectivity. Mazda Connect rotary control knob. Bose 10-speaker sound system. Head-up display. Electrically adjustable mirrors with turn signal…
The Mazda CX-5 has 2 engine options: SkyActiv 2.0 and 2.5, with power levels of 154 and 188 horsepower and torque of 200 and 252 Nm.
The Mazda CX-5 is currently priced from 839 million to 1.059 billion VND.
Toyota Corolla Cross
Along with the Vios, the Corolla Cross is the main model of Toyota in Vietnam. This model is favored for its durable and fuel-efficient engine, as well as the most spacious interior in the B-segment SUV.
The front of the Toyota Corolla Cross stands out with a large trapezoidal grille accompanied by bright chrome trim. The sharp LED headlights are seamlessly integrated with the grille and extend to the front fenders.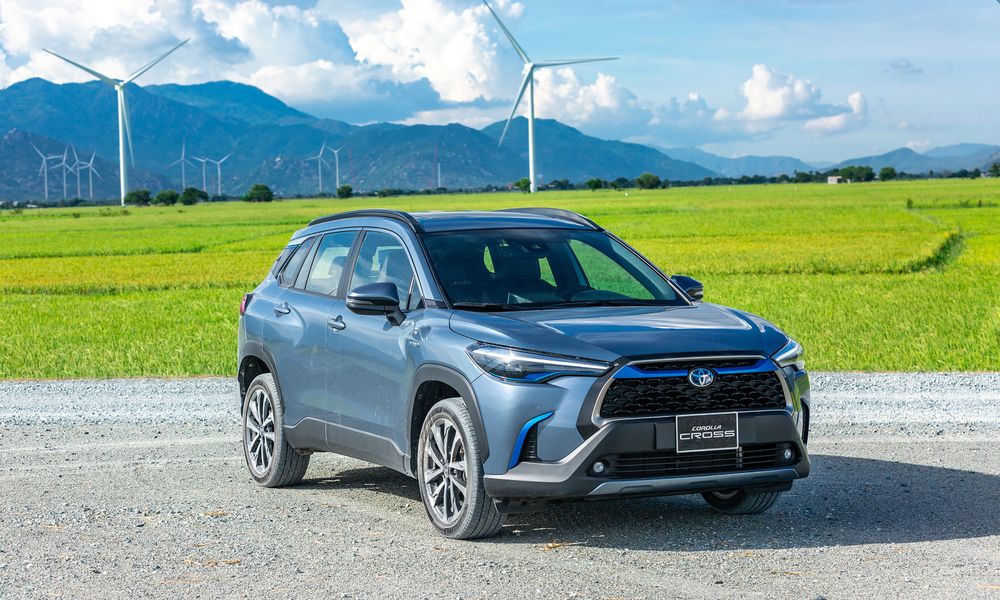 The Toyota Corolla Cross is equipped with the Toyota Safety Sense safety package, including adaptive cruise control, automatic emergency braking, sign recognition, automatic headlights, and lane departure warning.
In the Vietnamese market, the Toyota Corolla Cross has 2 versions: 1.8 G and 1.8 V, both equipped with a 1.8L petrol engine paired with a CVT continuously variable transmission, producing a maximum power of 138 horsepower at 6,400 rpm and a maximum torque of 172 Nm at 4,000 rpm.
The 1.8 HEV version is equipped with a 1.8L 4-cylinder petrol engine, generating a maximum power of 97 horsepower at 5,200 rpm and a maximum torque of 142 Nm at 3,600 rpm. It comes with an e-CVT gearbox and an electric motor with a power of 53 horsepower and a torque of 163 Nm.
The Toyota Corolla Cross is sold in Vietnam with prices ranging from 755 to 955 million VND.
Kia K3
In the C-segment sedan segment, Kia K3 has a youthful and modern design with eye-catching and trendy lines. The headlights, grille, LED strip, and wheels of the Kia K3 are intricately designed with sharp and angular lines. In addition, it features trendy details such as rear combination lights that stretch through the trunk.
In terms of interior equipment, the K3 features a 10.25-inch entertainment screen with Apple CarPlay/Android Auto connectivity, dual-zone automatic air conditioning, wireless phone charging, power-adjustable front seats with heating and cooling functions, driver's seat memory, push-button start, and sunroof.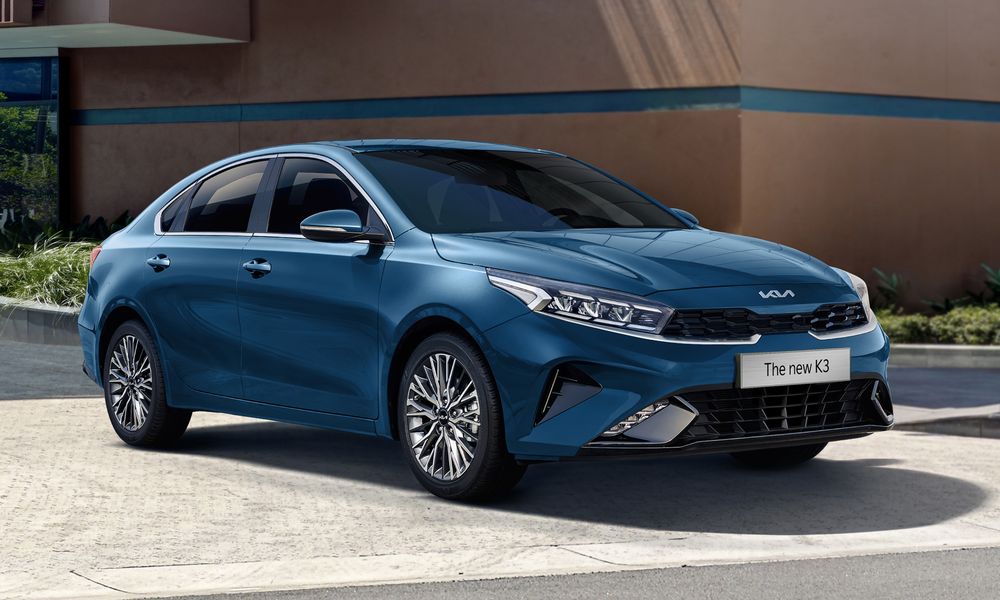 The Korean sedan is also equipped with a fairly complete list of safety features including Anti-lock Braking System (ABS), Electronic Brake-force Distribution (EBD), Electronic Stability Control (VSC, ESP), and Reverse Camera…
The Kia K3 uses the Gamma 1.6 MPI petrol engine with a maximum power of 126 horsepower at 6,300 rpm and a maximum torque of 155 Nm at 4,850 rpm. It is available with either a 6-speed automatic or 6-speed manual transmission.
The K3 is available in Vietnam with 5 versions, priced from 619 to 819 million VND.
Hyundai Accent
The Accent is the best-selling model of Hyundai in the Vietnamese market in 2022. The B-segment sedan has a youthful design, the most spacious interior in its segment, and an affordable price.
Hyundai Accent has a stylish design with a large grille. The interior is diverse with the driver's position featuring a digital speedometer, automatic cruise control integrated into the steering wheel. The Hyundai Accent is also equipped with a large-sized central entertainment screen that supports Apple CarPlay/Android Auto connectivity.
In addition, the car also has many safety features such as hill start assist, ABS / EBD brakes, and 6 airbags.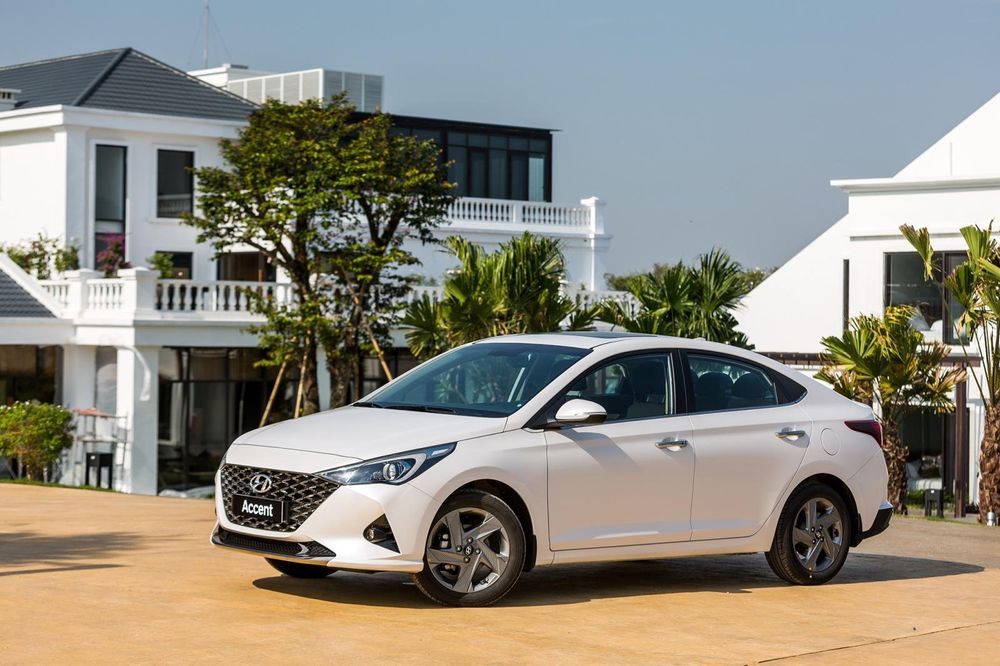 The Accent is equipped with the Kappa 1.4L MPI engine with a maximum power of 100 horsepower at 6,000 rpm and a maximum torque of 132 Nm at 4,000 rpm. It comes with a 6-speed Shiftronic automatic transmission or a 6-speed manual transmission.
The Hyundai Accent is available in 4 versions, priced from 426 to 542 million VND.
Thái Sơn (Tuoitrethudo)