Is the new Honda Civic really an attractive car to consumers? Let the people involved – car owners – speak.
Impressive at first glance
With the need for a family car, at the end of 2022, Mr. Nguyen Hoang Lam and his wife from Thai Nguyen City had the intention to buy a C-segment car, with Hyundai Tucson being a worthy choice. However, during this pre-Tet period, Mr. Lam and his wife were informed by salesmen that they would receive a "lucky money" (amount used to purchase extra accessories) worth up to 120 million VND in order to receive the car before Tet!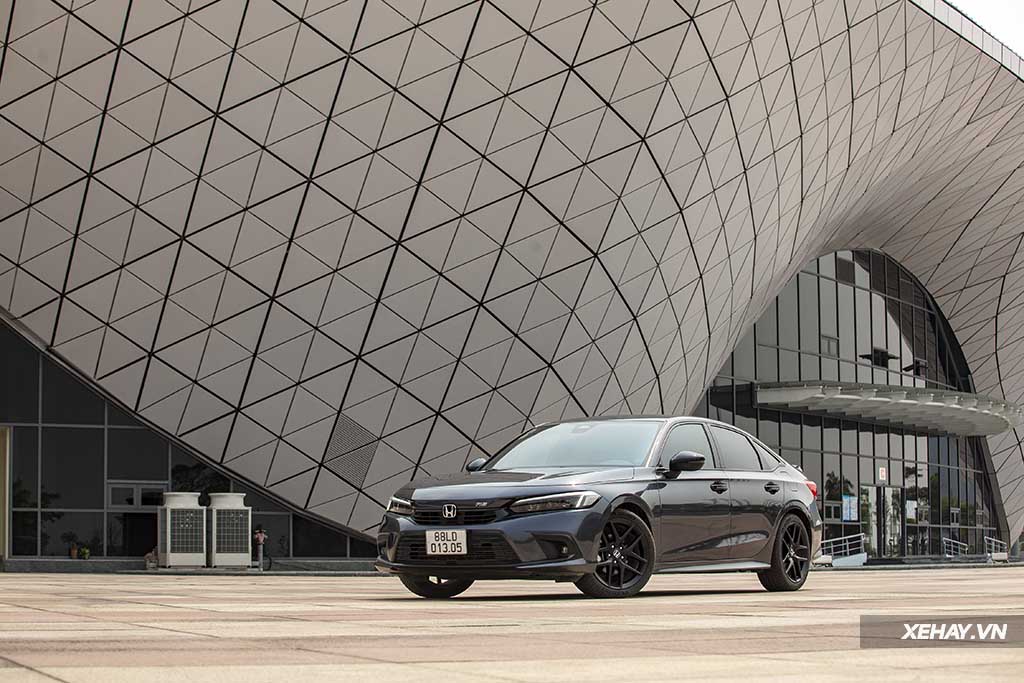 At this time, the Honda Civic was unexpectedly launched in the Vietnamese market and caught the attention of Mr. and Mrs. Lam due to its impressive and youthful design, as well as its rich list of features that is not inferior to Korean cars. Of course, the car was not inflated in price like the Tucson at the same time. When seeing the car at the dealer, assessing and verifying the quality of the finished product, Mr. Hoang Lam and his wife quickly finalized the deal for the Honda Civic RS. Because the Lam family already owned a 2019 Hyundai Santa Fe, buying a sedan was completely reasonable and suitable for their needs.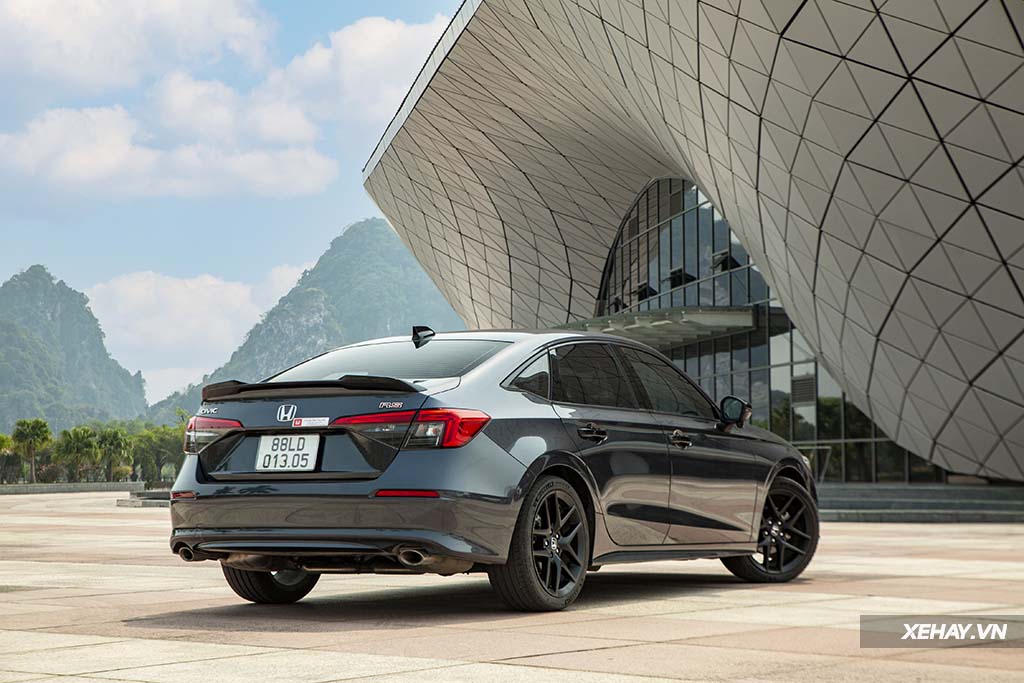 Sharing with Xe Hay, Mr. Hoang Lam said that during the pre-Tet period, Honda fully met the car buying needs of customers. However, he and his wife only made a down payment but did not receive the car immediately, because despite the many promotions that came with the first batch of cars, in the long run, it would be "disadvantageous" to own a car from 2021 (based on the VIN number, the car would be considered a 2021 model).
Although they did not receive any promotions for the launch and pre-Tet period, Mr. Nguyen Hoang Lam was lucky to receive an accessory package worth up to 25 million VND and an additional gold bar as part of a special program for International Women's Day. This made both Mr. and Mrs. Lam feel comfortable and excited to receive the car.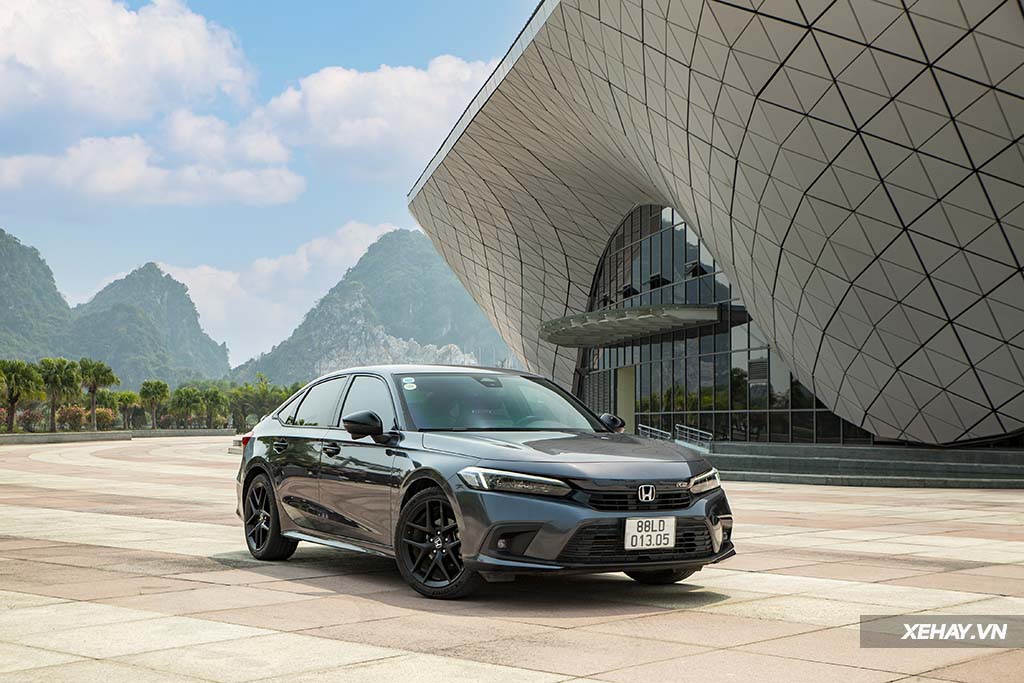 According to Mr. Lam's subjective assessment, at the same area of Thai Nguyen City, the service quality at Honda workshops is always more pleasant compared to Hyundai workshops, and maintenance service is more enjoyable.
Mr. Nguyen Hoang Lam also added: Honda cars have always been "known" to be "expensive". However, it is not until you really use them that you realize Honda cars are worth the money. You can only truly appreciate the value that Civic brings when you drive it every day. High quality and practical value cannot come at a cheap price. However, many people have not fully grasped what Honda cars can provide; instead, they only look at the upfront price and consider that as an incomplete and incorrect evaluation.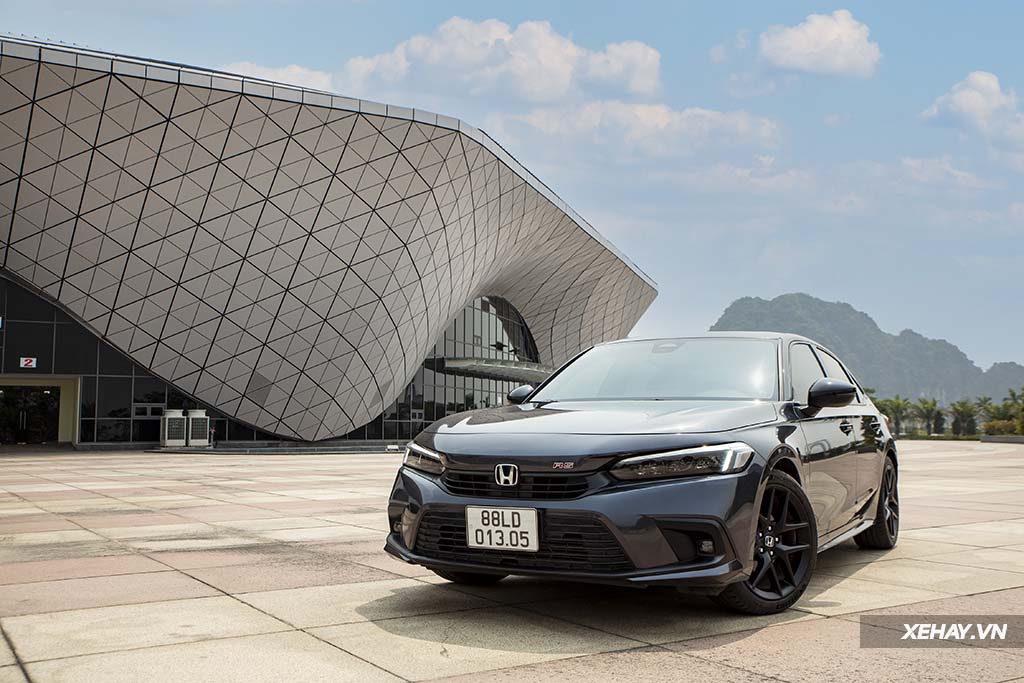 Durable value over time
According to Nguyen Duc Minh, a Civic owner living in Bac Giang City, who has been using the C-segment sedan for 5 years, the Honda Civic is truly a durable and smooth car. In the Civic, there seem to exist two opposite extremes – a surprising combination that many manufacturers cannot reconcile – which is fuel efficiency coupled with impressive performance.
Currently, he is using both the Honda Civic and an Audi A7, as well as has driven many different brands, and Minh affirms that the Civic's steering wheel provides a reliable driving experience, stability, and accurate road feedback equivalent to German cars, rather than being loose like Korean brands.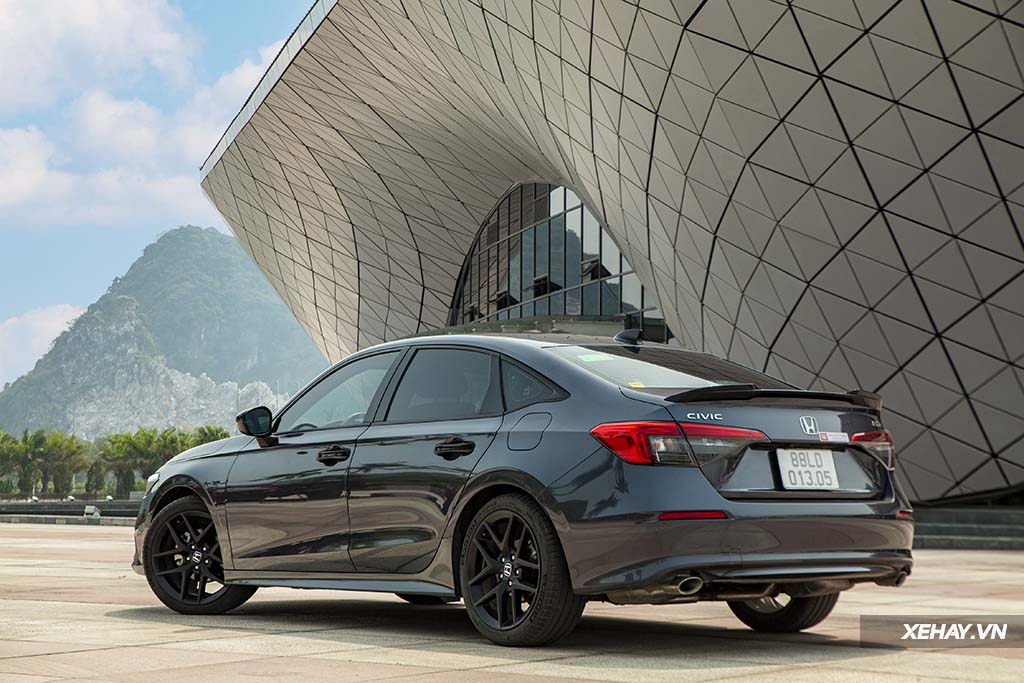 The Honda Civic provides confidence to the driver and enough comfort for passengers on the car. In other words, if you want to use the car for "passionate satisfaction", you can, at the same time, use it as a daily driver to transport your family in a completely normal way.
As evidence, after 5 years of use, Duc Minh still loves and has no intention of selling his Honda Civic. This is something that Japanese cars still do better than Korean cars in general – when considering the same segment.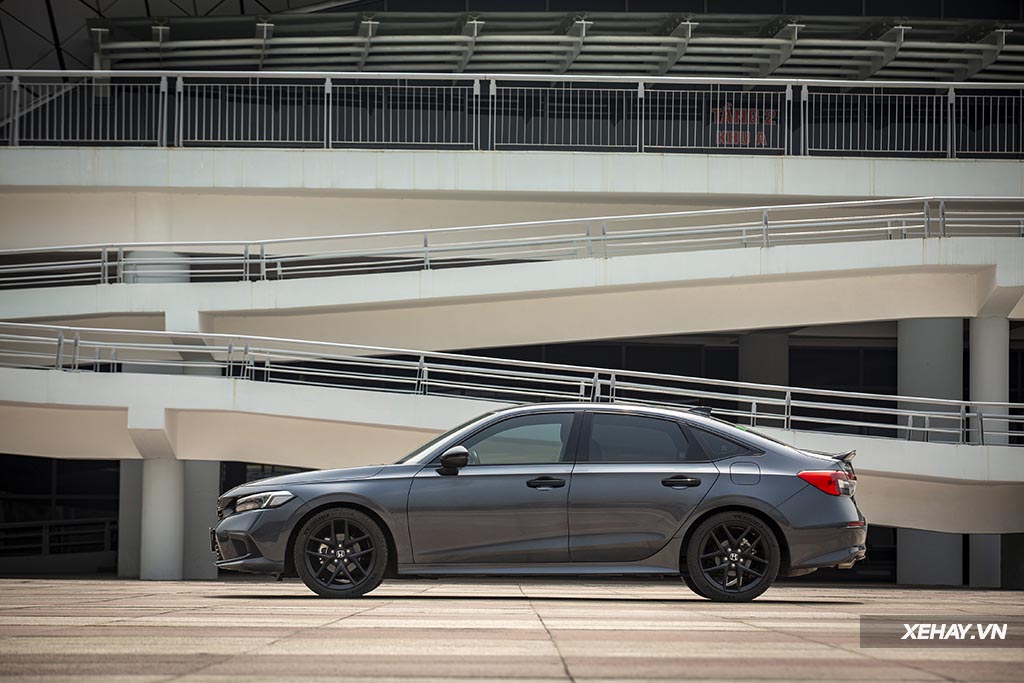 If we speak in a literary – poetic way, the values that the Honda Civic brings can be compared to precious pearls. The more you use it, the more you like it and want to stick with it – just like how a polished pearl shines brightly.
Duc Minh has also had many opportunities to experience the latest Honda Civic RS model, and according to him, the 2023 version still retains the full qualities mentioned above of its predecessor: durable, fuel-efficient, and at the same time lively and refreshing; but now, the car wears a very youthful and attractive appearance.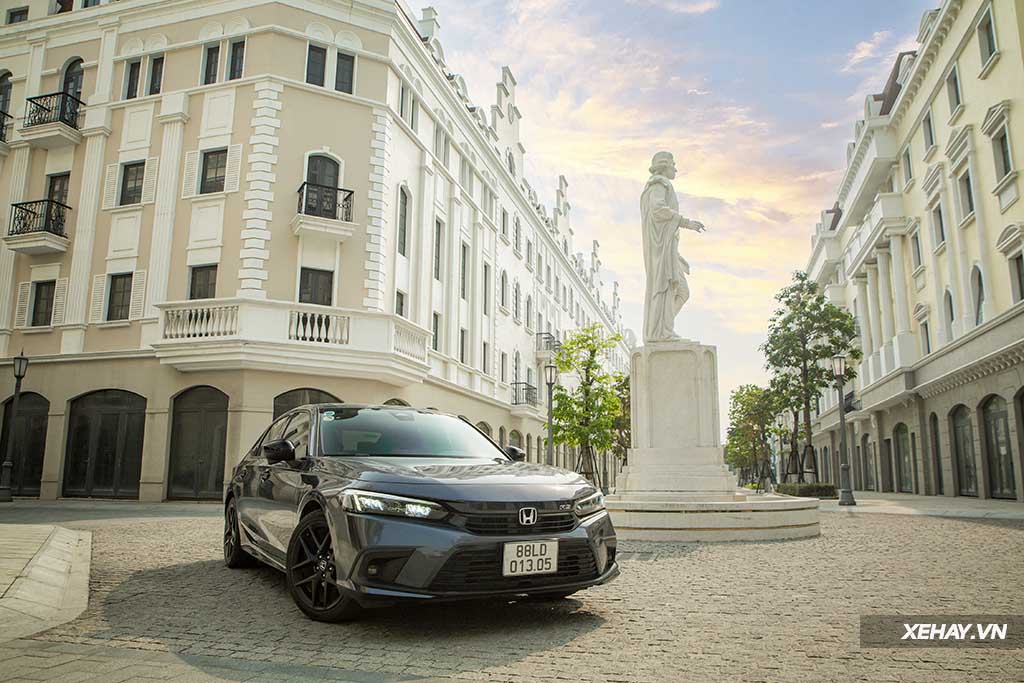 Superior to luxury cars – surprising, isn't it?
Mr. Viet Khoa, owner of a Honda Civic RS in the Ha Long City area, shared that his family currently uses both a Lexus RX350 and the Civic RS, and the latter is a car he upgraded from a VW Polo for his wife to use. Before the upgrade, Mr. Khoa and his wife were hesitant between choosing the HR-V and the Civic. However, since they already had an SUV, choosing a sedan would be more reasonable.
When test driving, Mr. Khoa's wife found that the Honda Civic provided a completely different and superior driving experience compared to the Hyundai Tucson. The C-segment sedan "convinced" Mr. and Mrs. Khoa with its extremely smooth operation and its safety and reliability.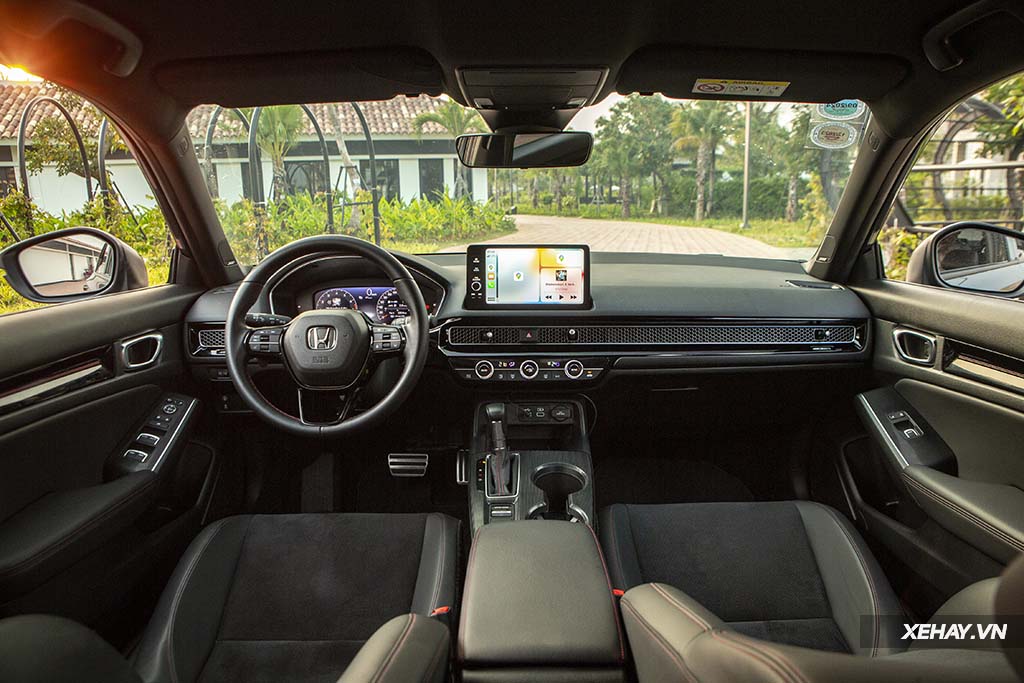 Directly comparing it with the luxury SUV Lexus RX 350 from 2017 that Mr. Khoa currently owns, the list of features on the 2023 Civic RS is much superior: from the large integrated screen with Apple CarPlay and Android Auto for accurate and convenient navigation; LaneWatch lane keeping camera as well as the Honda Sensing driving assistance system, which is extremely safe and reliable for female drivers.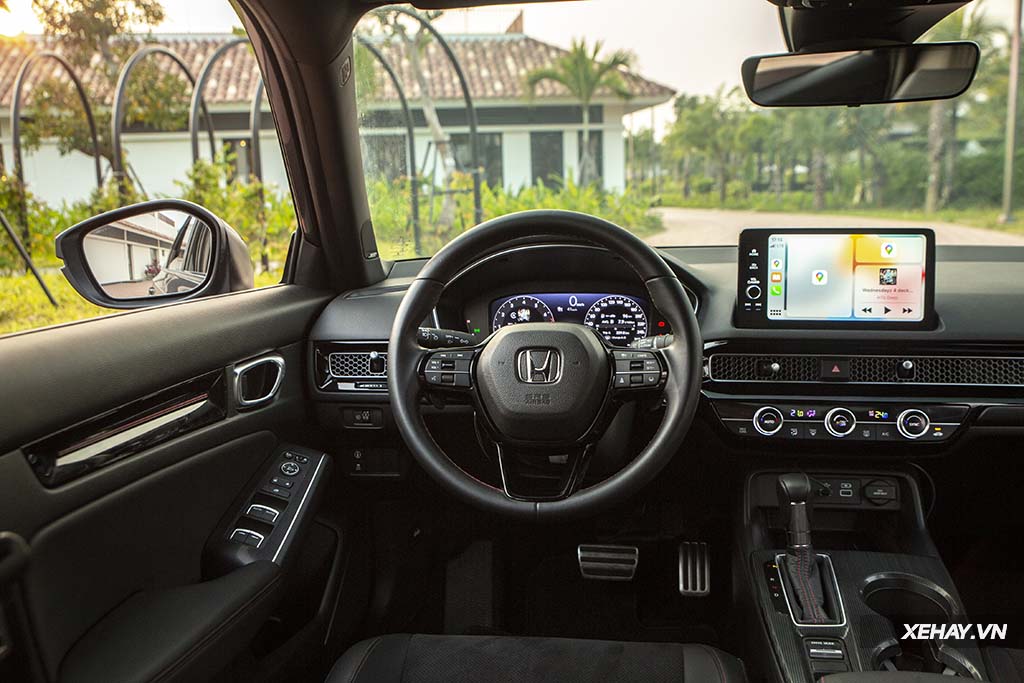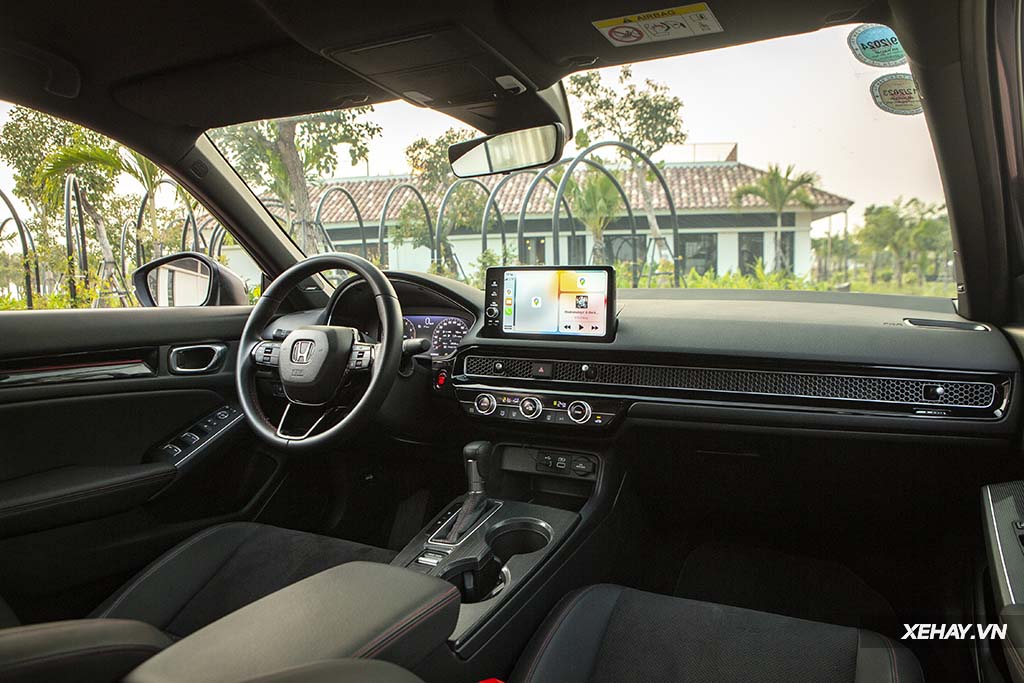 The powerful air conditioning is also a feature that Mr. Khoa appreciates in the new Civic. However, the car still has some disadvantages, such as the absence of rear sensors (although it already has a rearview camera), 360-degree camera, seats made of cloth material, which can be uncomfortable and the lack of an electric trunk – which is not convenient for opening and closing.
Many people consider Honda cars to be noisy. However, for daily commuting and city driving needs, the Civic still guarantees the same level of sound insulation as other cars in the same segment. Moreover, the 12-speaker Bose entertainment sound system on the Civic RS also meets the entertainment needs of Mr. Khoa and his wife.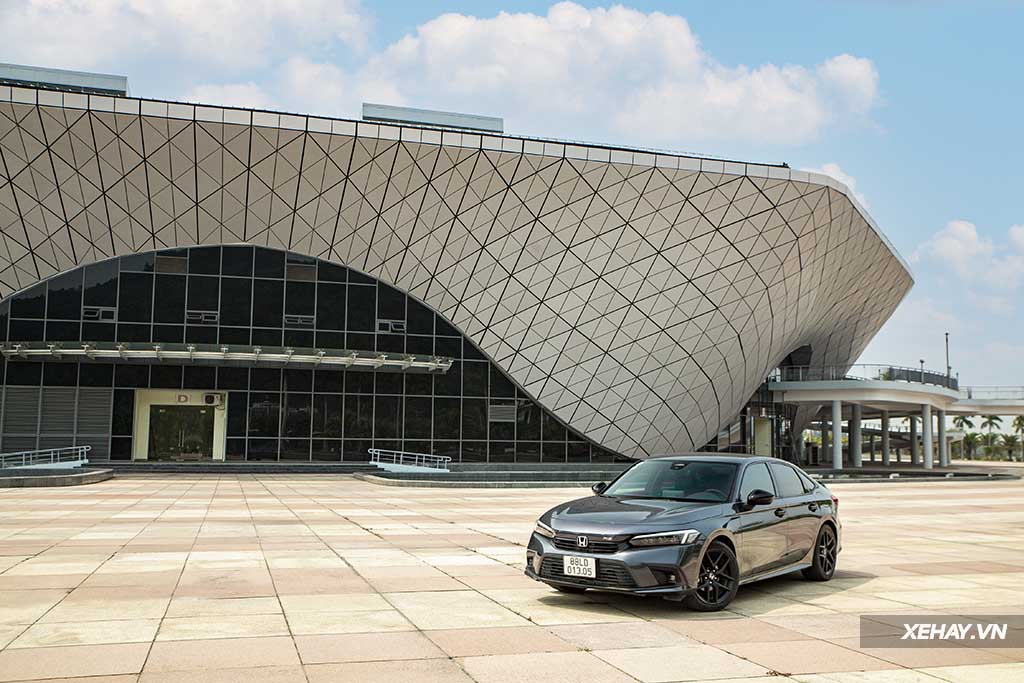 Quick conclusion on the opinions of the three Honda Civic owners, this is a C-segment sedan that meets many different criteria for users: an impressive and eye-catching youthful design; energetic and sporty driving experience; durability and fuel-efficiency over the years and now, a captivating list of attractive features.
Of course, there is no perfect car – one that can meet the needs of all users. However, it is clear that the Honda Civic RS is a completely outstanding name in its segment and is truly worthy of being chosen by users.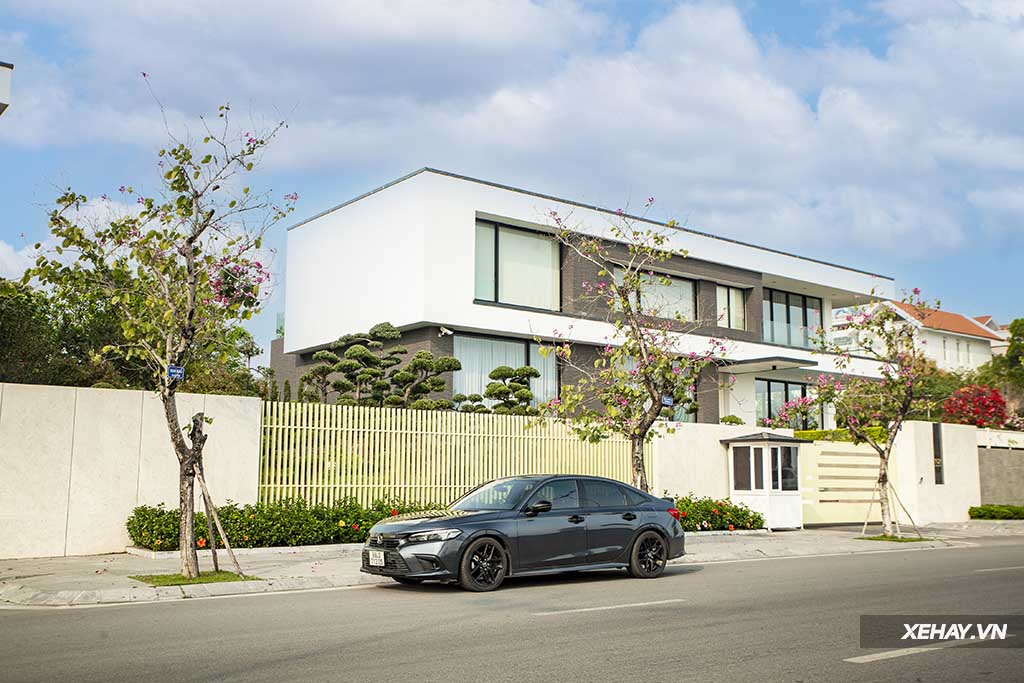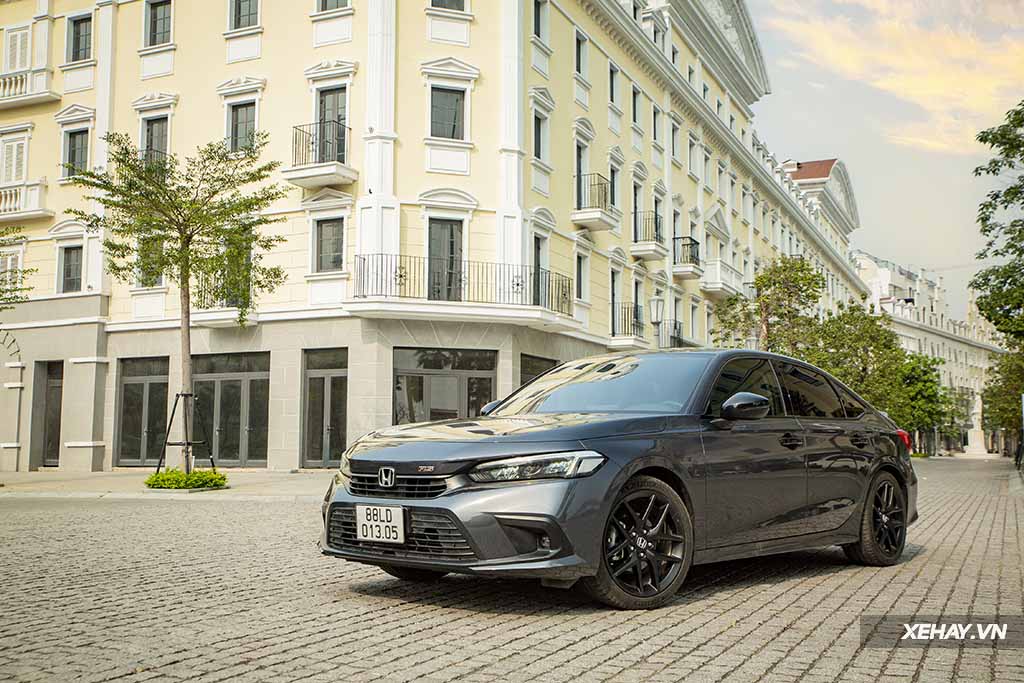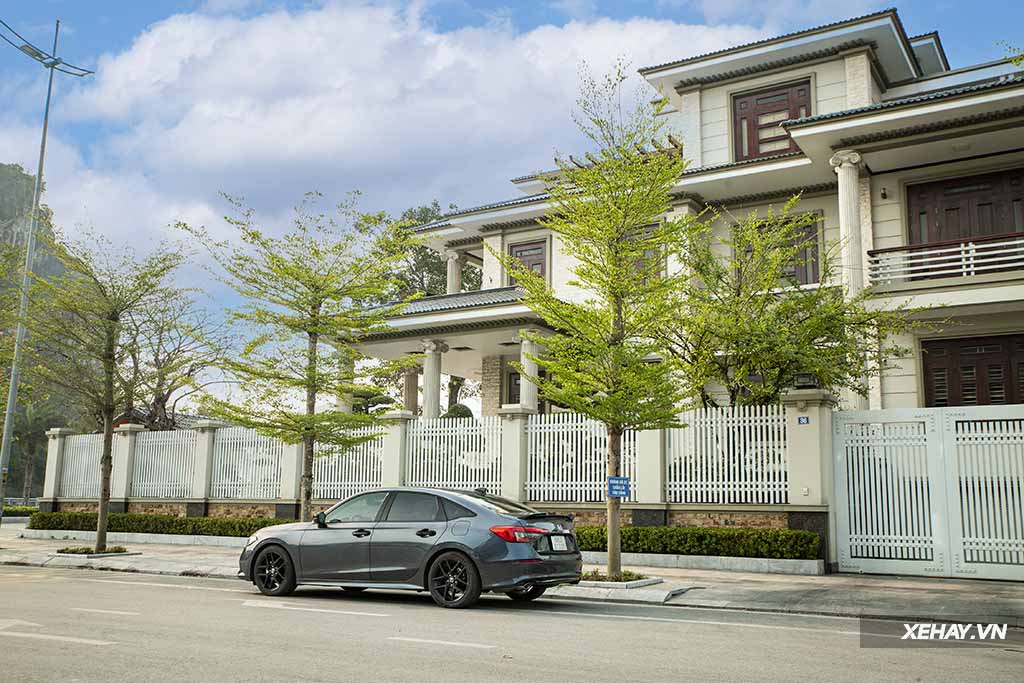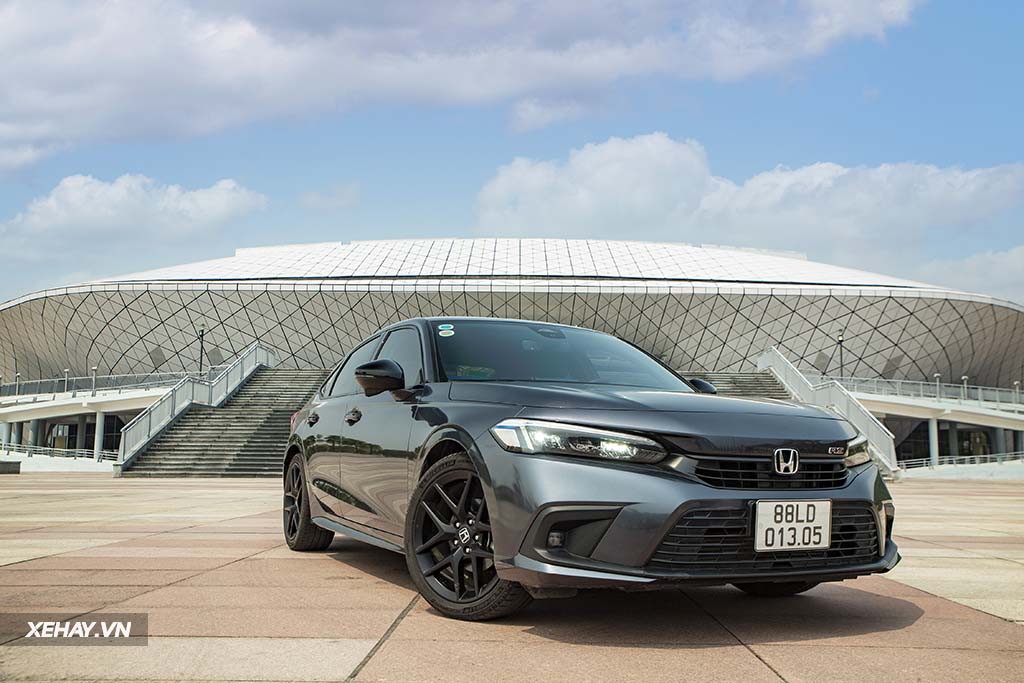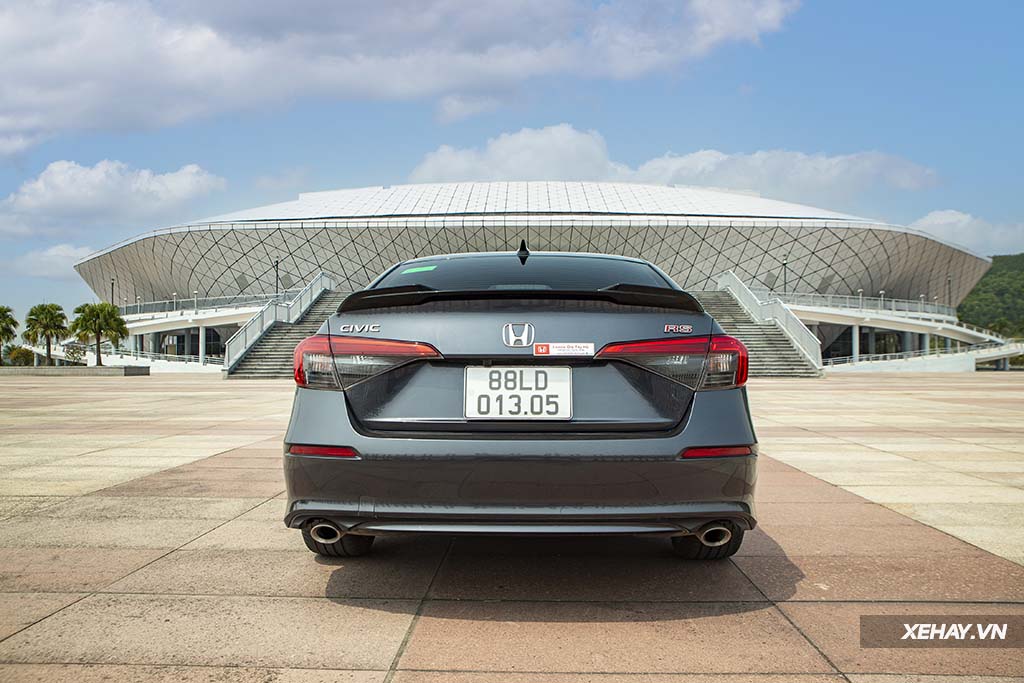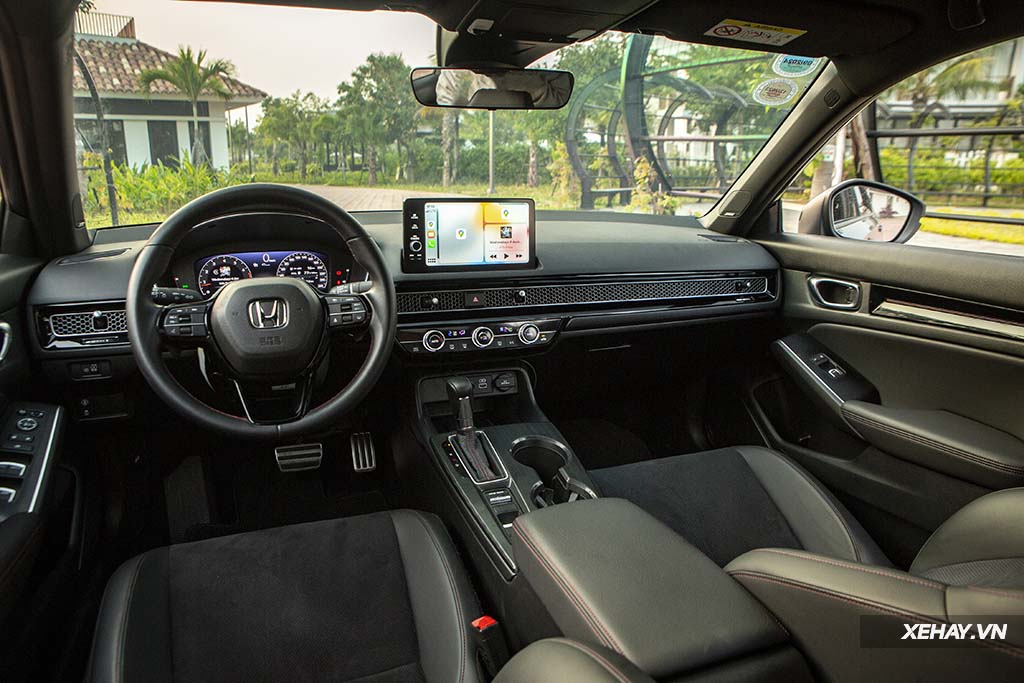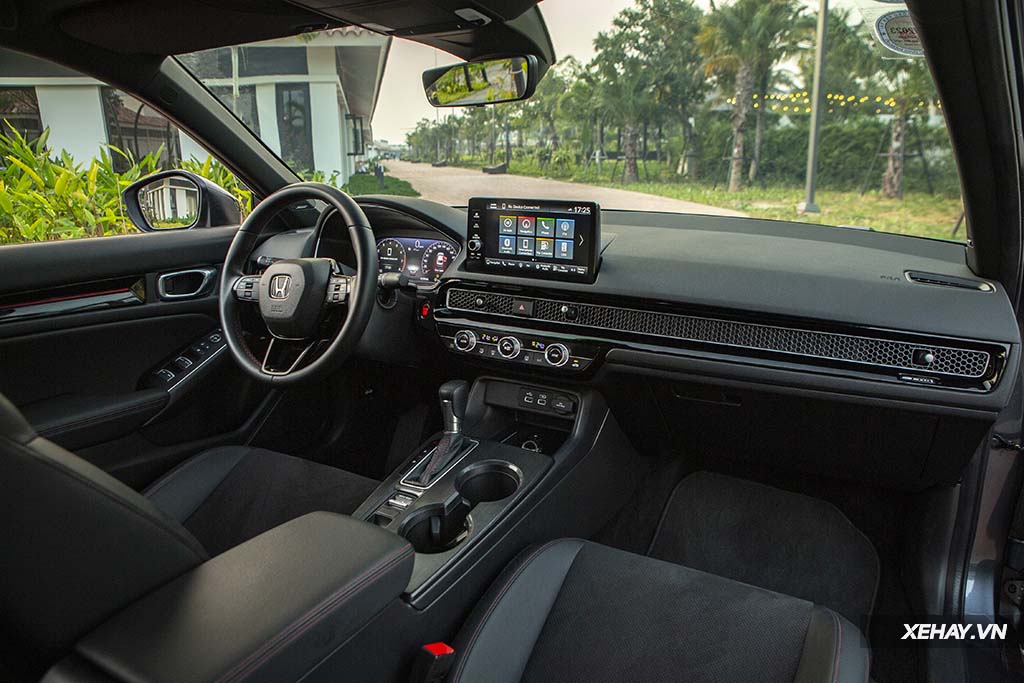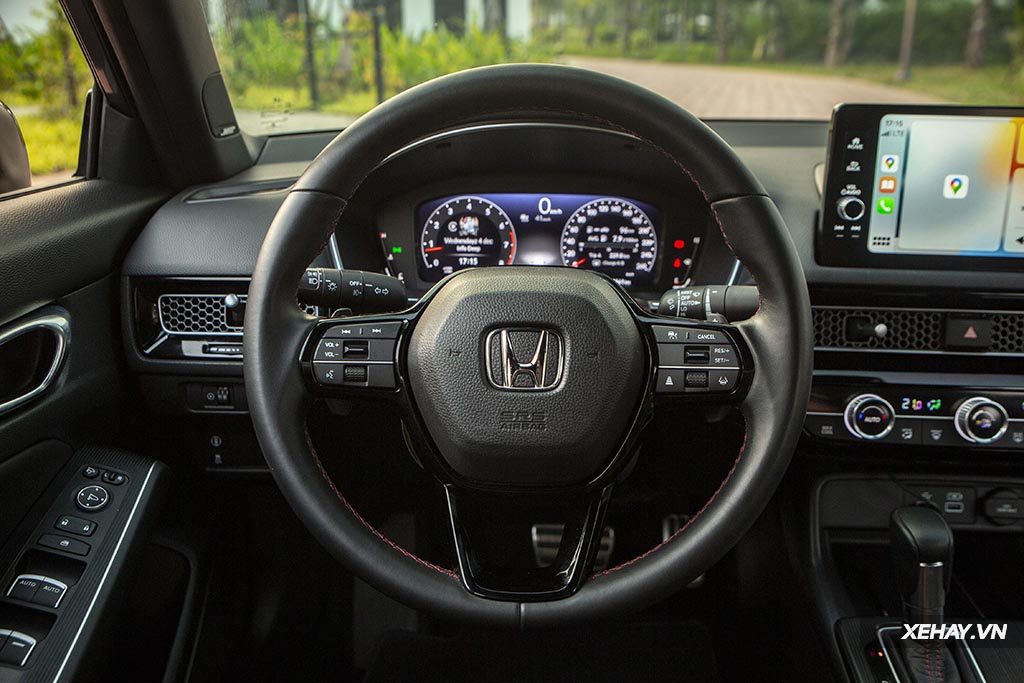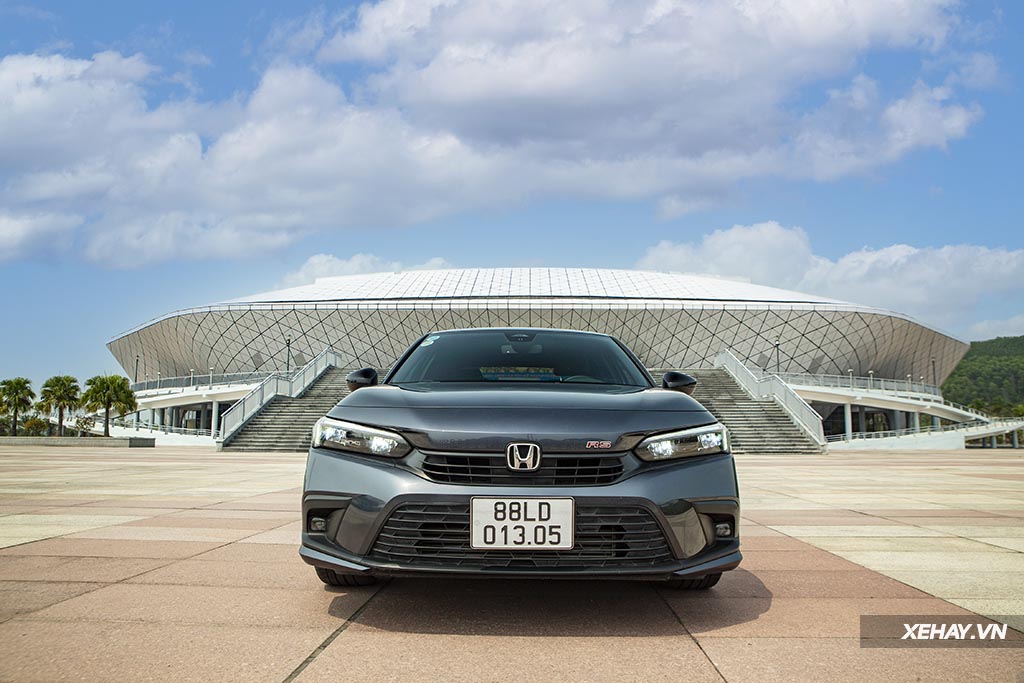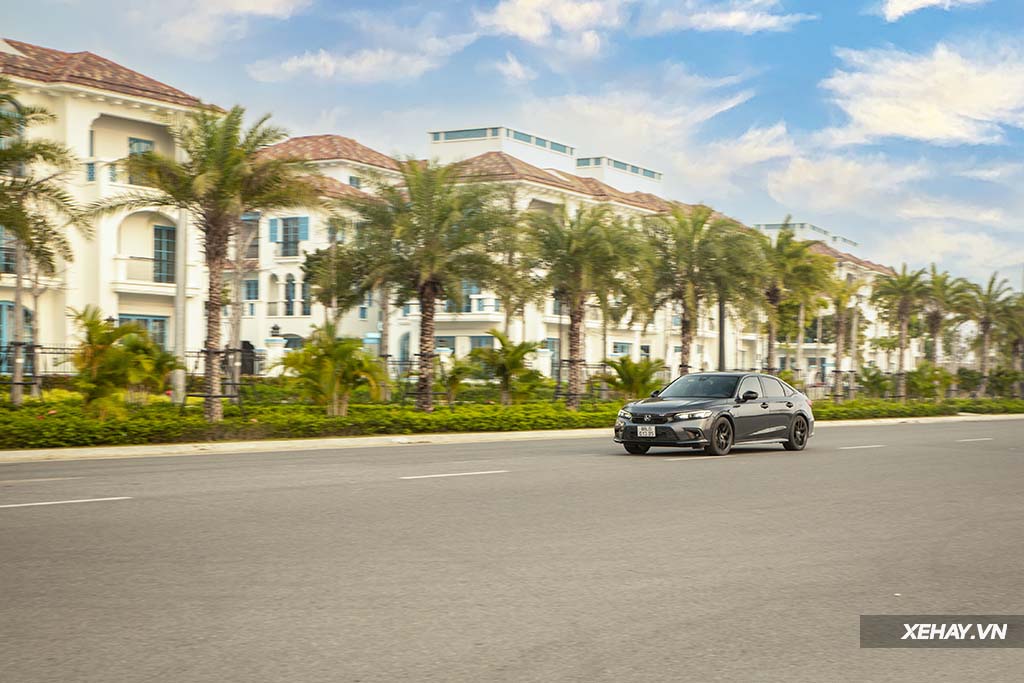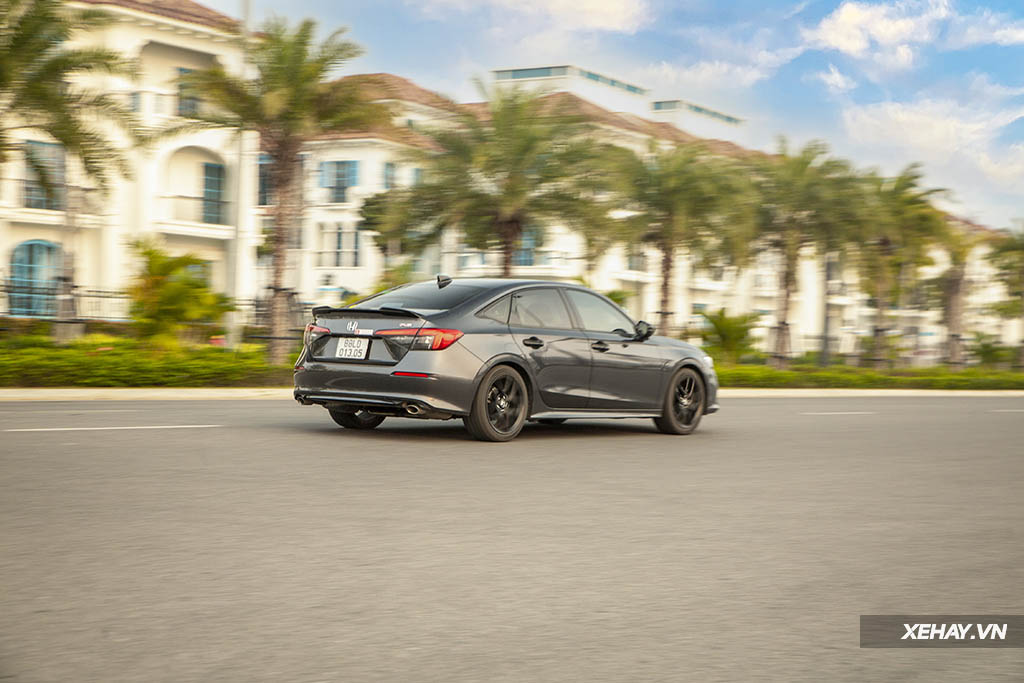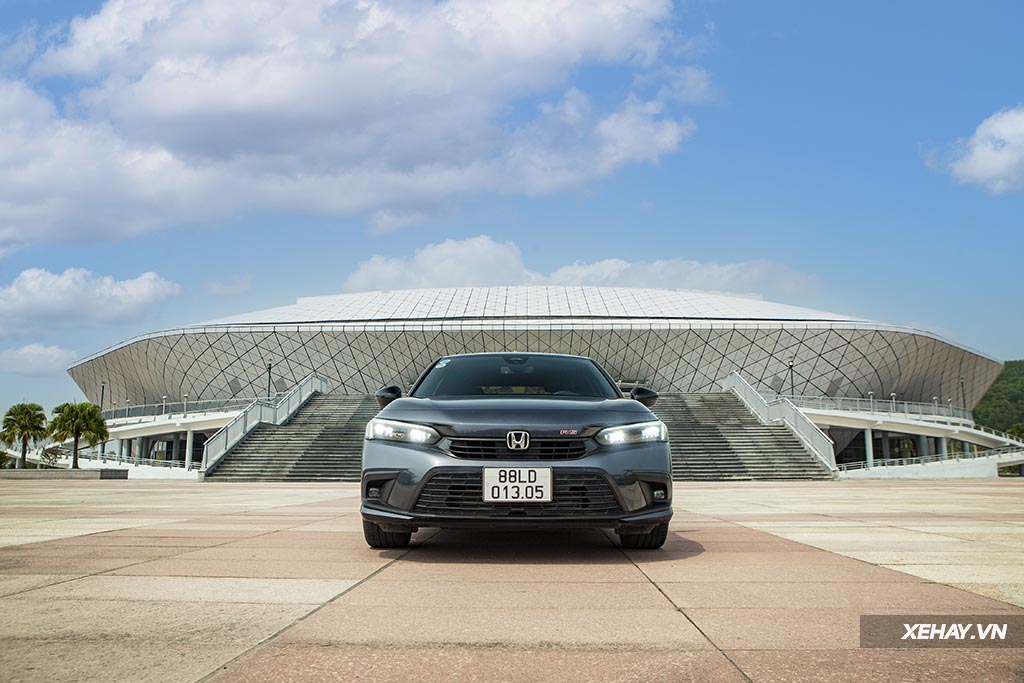 Phan Anh (Tuoitrethudo)