We have heard a lot about the famous German tuning company – Brabus, but not many people know about the history and the things that make up the world's most professional car tuning "factory".
The father of Brabus is Bodo Buschmann – the man who turned this brand into one of the most reputable car tuning companies for Mercedes-Benz.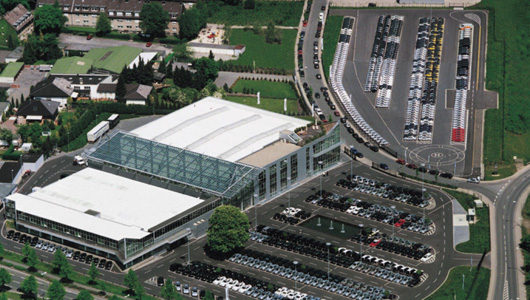 Brabus headquarters located in Bottrop, Germany
The Brabus headquarters is located in Bottrop, Germany, with a massive facility consisting of modern testing laboratories, manufacturing plants, and product showrooms.
Customers can buy Mercedes-Benz cars with Brabus accessories installed all over the world. Brabus' customer base has reached over 500,000 customers worldwide. The company's products are available for most Mercedes-Benz models, from the A-Class to the Sprinter and even the luxury Maybach.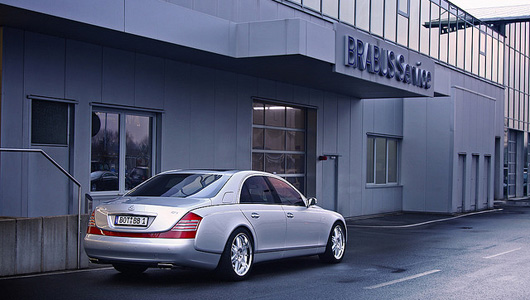 Brabus' customer base has reached over 500,000
Although closely associated with Mercedes-Benz, Brabus' car tuning field is not limited to that. In history, Startech, a division of the brand, has tuned famous cars from Chrysler and Jeep. Since 1984, they also have a division called CRD (Center for Research and Development). Although this is a separate company, it is still part of the Brabus Group.
The Center for Research and Development – CRD works with any car manufacturer who wants to produce a special or limited edition for a certain market. In the past, they have collaborated with Kia, Jaguar, Infiniti, Hyundai, and even SsangYong.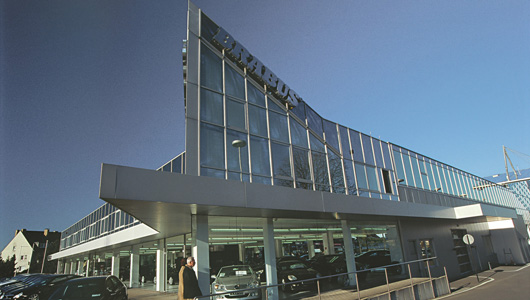 Brabus doesn't just tune Mercedes-Benz cars
While touring the factory, we can see hundreds of Infiniti FX and Land Rover Defenders parked in the workshop after being upgraded in terms of interior and exterior by CRD. Not only that, Brabus also provides restoration services for classic cars. Of course, only Mercedes models benefit from this service.
Impressive examples include the SL 65 AMG Black Series based on the Brabus Vanish, a Morgan with custom interior, or a converted Mercedes-Benz Viano into a luxurious office on wheels. Brabus can do many things to satisfy customers' desires.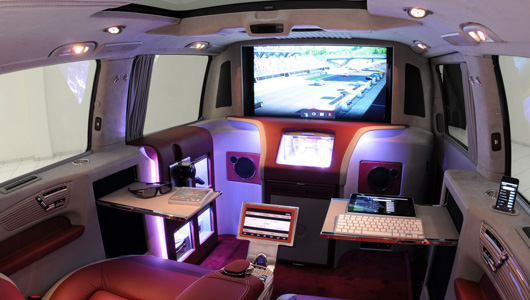 "Luxurious office on wheels" by Brabus
Their perfect services with exquisite craftsmanship, attention to detail in each of their projects come at a high price. Customers should consider this carefully when bringing their cars here. However, their business activities are always based on car tuning and their target group are usually Mercedes-Benz or AMG cars.
Despite holding 4 Guinness World Records for the fastest sedan, Brabus' brand affirmation in the field of car power enhancement and interior modifications makes the owners of these luxurious cars proud.
The interior here includes smooth leather with a thickness of 0.3 mm or carbon panels with various colors according to the customer's preferences. If you are a practical person, you will surely not understand why Brabus charges such high prices unless you admire the result of labor with precision in every detail of a car.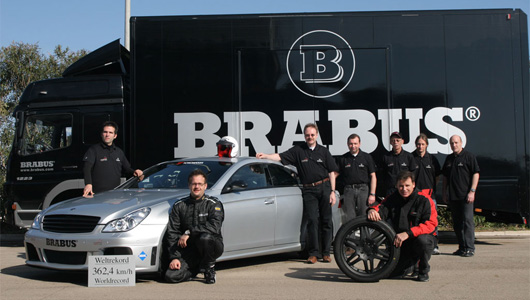 The cost of car tuning at Brabus is not cheap
The cheapest finished car from Brabus will cost 16,000 euros, but this is only a simple upgraded Smart fortwo. To have a satisfactory masterpiece, customers should spend at least over 70,000 euros, like the case of the black and gold Ultimate 112 with a luxurious interior accompanied by Alcantara and carbon fiber.
Thu Ha compiled (TTTD)