Stepping out from the "horribly beautiful" concept model, Peugeot 408 proves itself to be a "talented and flawless" crossover, with impressive performance. Before the Peugeot 408 is introduced in Vietnam, let's see how foreign experts evaluate this car model.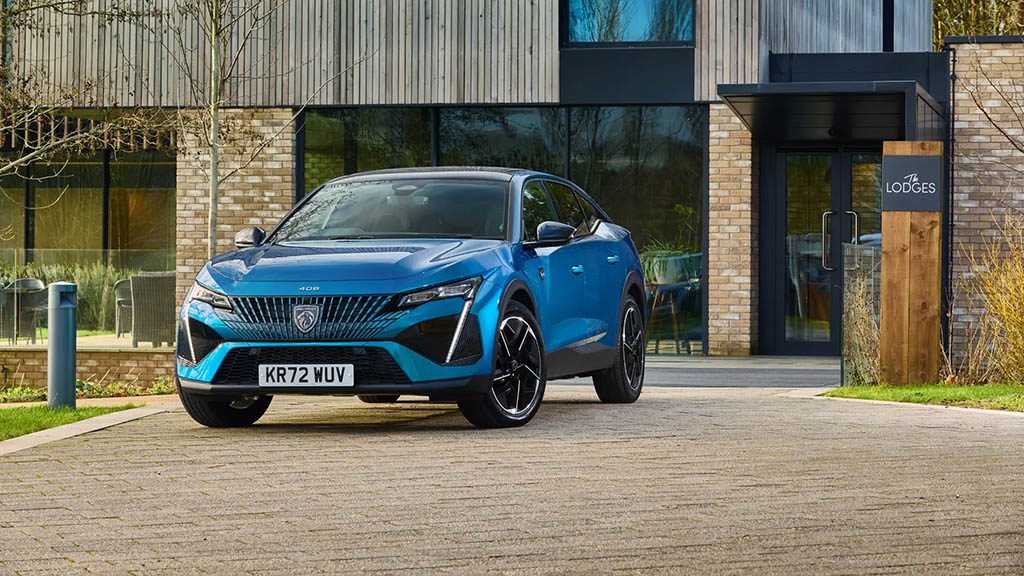 Borderless grille design. Vertically-shaped demi lights mimicking a lion's fang. Sporty fastback trunk design that oozes "coolness". Vertical cut lines on the car body. And especially the stylish, compact, and extremely impressive wheel design! The design is too "smooth and cool", modern, elegant, and extremely impressive!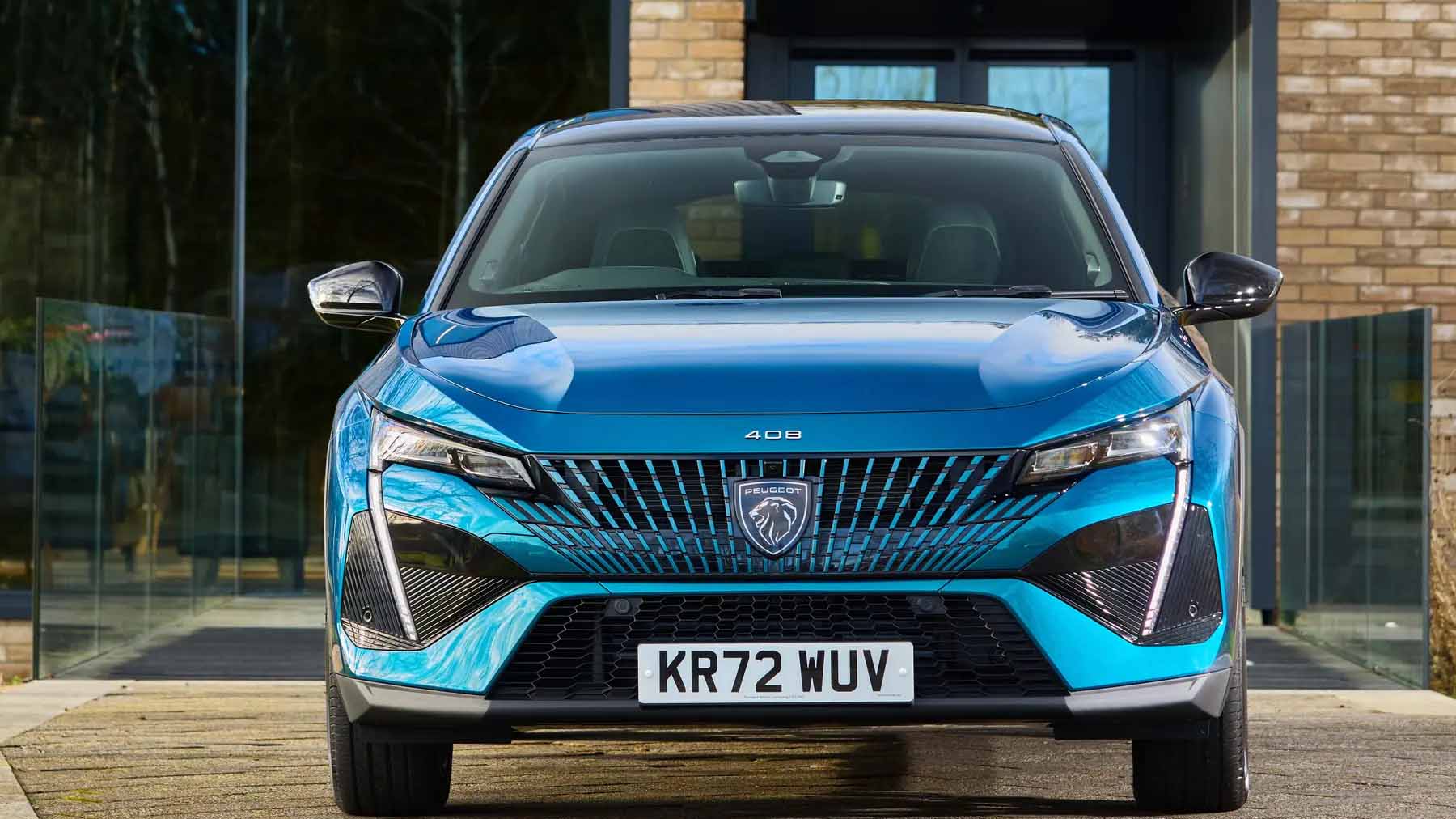 That is something we can't argue when it comes to evaluating the design of Peugeot 408! Beautiful, however, it's hard to classify this model of 408 from the French lion: is this a hatchback, fastback or crossover model?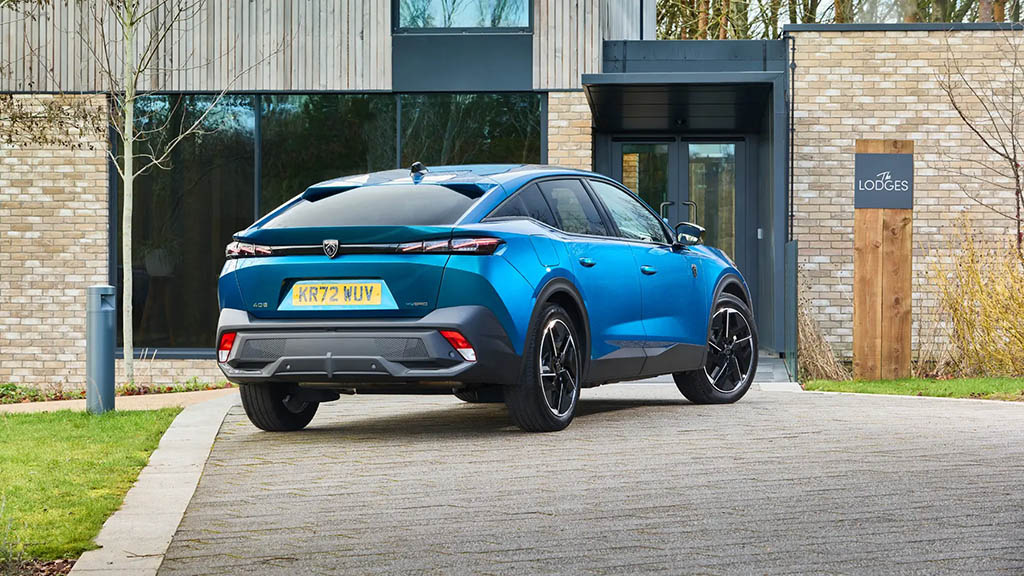 But let's turn to this problem: is the correct or incorrect classification important when design is inherently an aesthetic discipline and leans towards emotion? Erasing the boundaries of traditional design, but as long as it brings beauty, impressiveness, and glance, this is the key issue.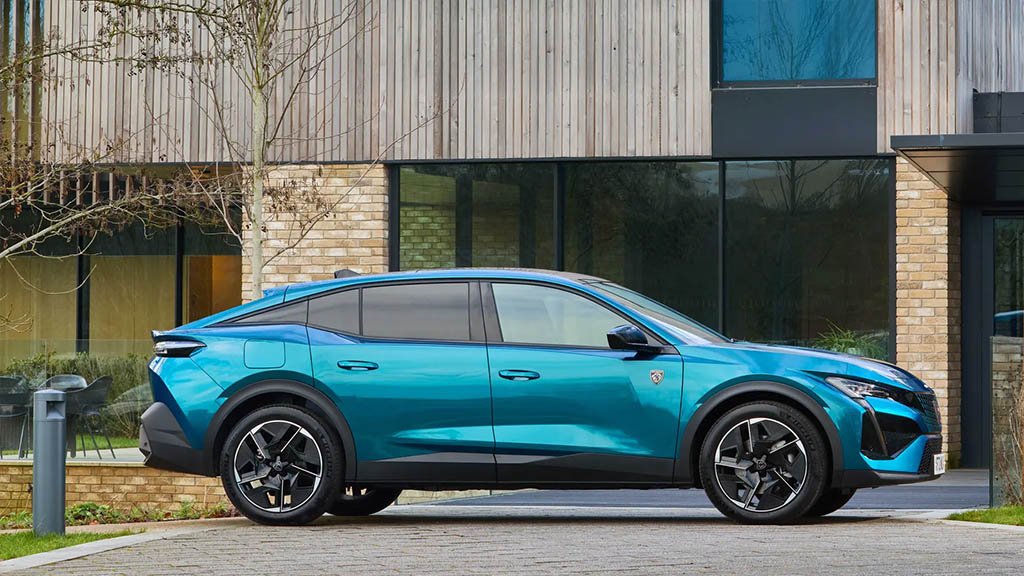 So just take a spin on the road, Peugeot 408 will definitely attract all eyes. In the eyes of people on the road, you will stand out as if you were driving a convertible supercar with the windows down! Add an eye-catching color option like blue or yellow – it will be a "bowl of dipping sauce!"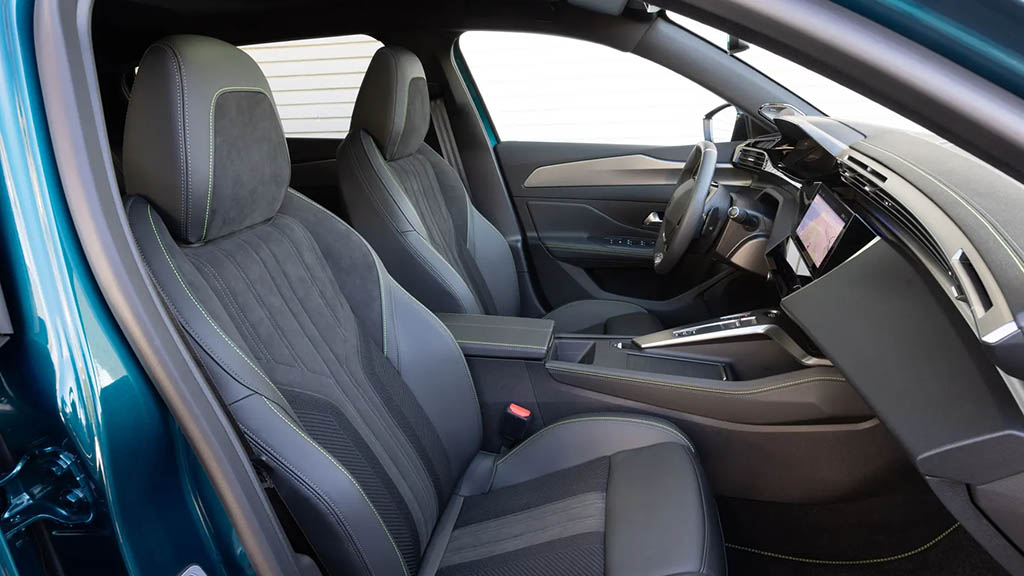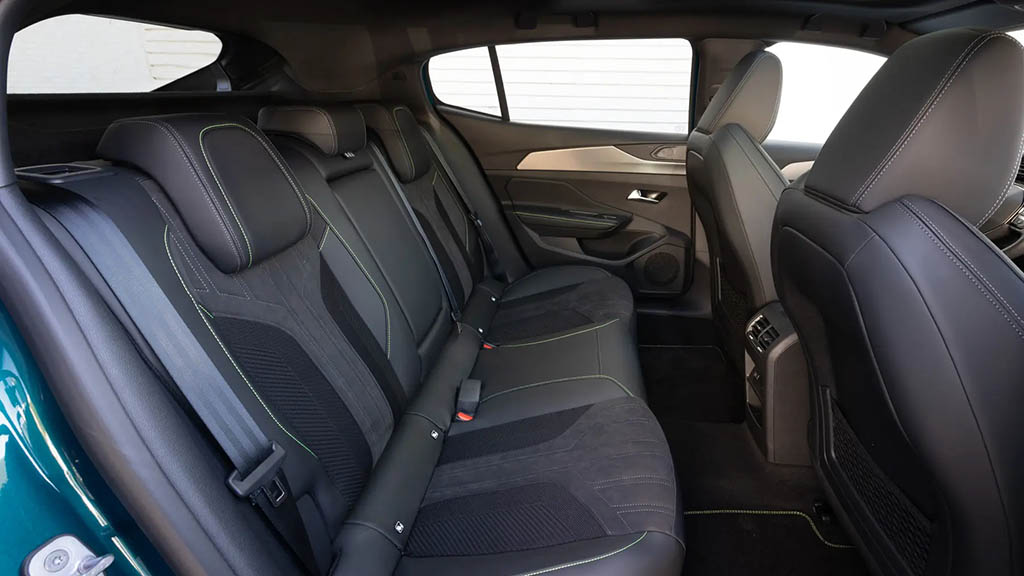 The interior compartment of Peugeot 408 is also very impressive and especially spacious compared to its younger sibling 308 or even bigger than its older brother 508. The front seats are very comfortable, while the legroom and headroom for rear passengers are quite spacious if only two adults are sitting.
The modern future style imitates the cockpit of a fighter jet is still the distinctive interior design feature of Peugeot. At a glance, the cabin of the 408 is also similar to its younger sibling 308 with: a 3D raised behind-the-wheel screen with a HUD, a two-spoke steering wheel with contours at both top and bottom. The center entertainment screen is recessed into the dashboard and is supplemented with a customizable quick access touch button interface that is very convenient.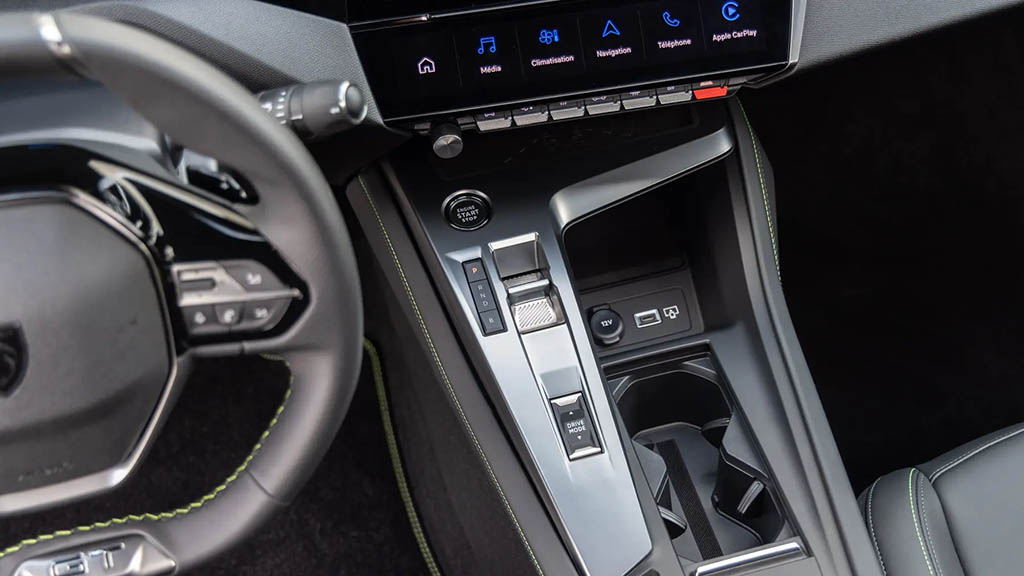 The central saddle cluster is integrated from the armrest to the dashboard. Peugeot 408 uses a gear shift cluster with buttons instead of a traditional gear shift lever. And of course, it is accompanied by an electronic parking brake button with Auto Hold as well as a switch button for operating modes. Along with that, the leather seats or the ambient lighting system in the car is quite eye-catching.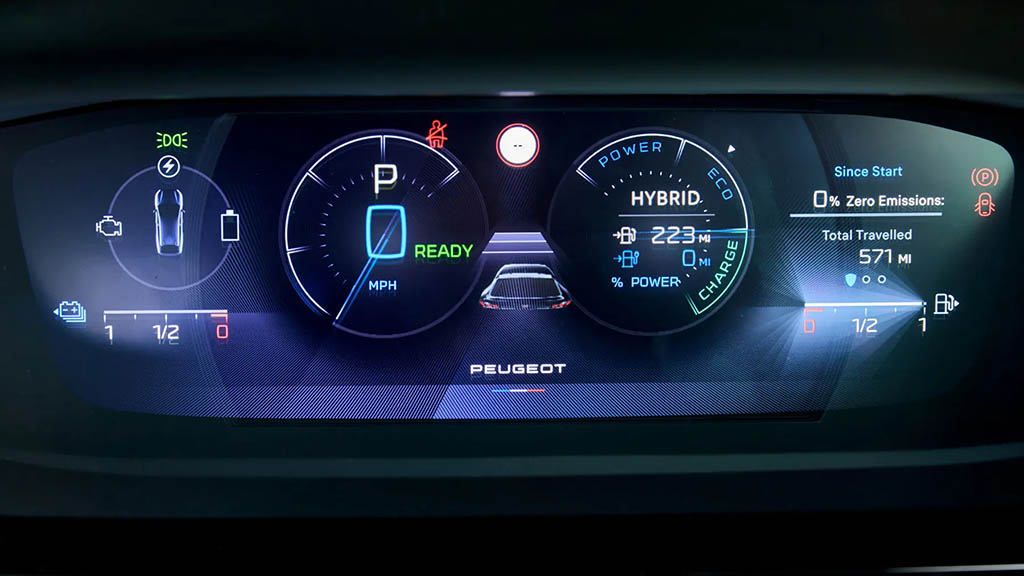 Overall, the interior compartment of Peugeot 408 provides a rather premium feel. It will not give a cheap feeling like mass-market models, but it will be a long time before it reaches the level of sophistication or luxury atmosphere like in luxury models.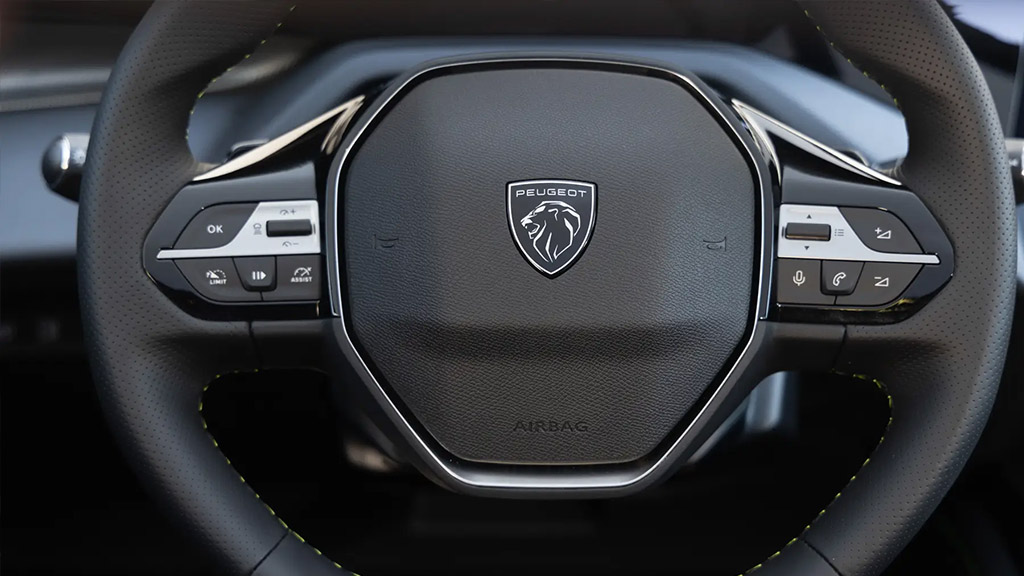 Sitting in the driver's seat, if you are a person who likes to adjust the seat and steering wheel high, then the Peugeot 408 will feel spacious. However, if you like to sit low sports car-style, the dashboard and mirror design on this French lion model will create many blind spots when holding the steering wheel. This is also quite understandable with a sports-oriented design.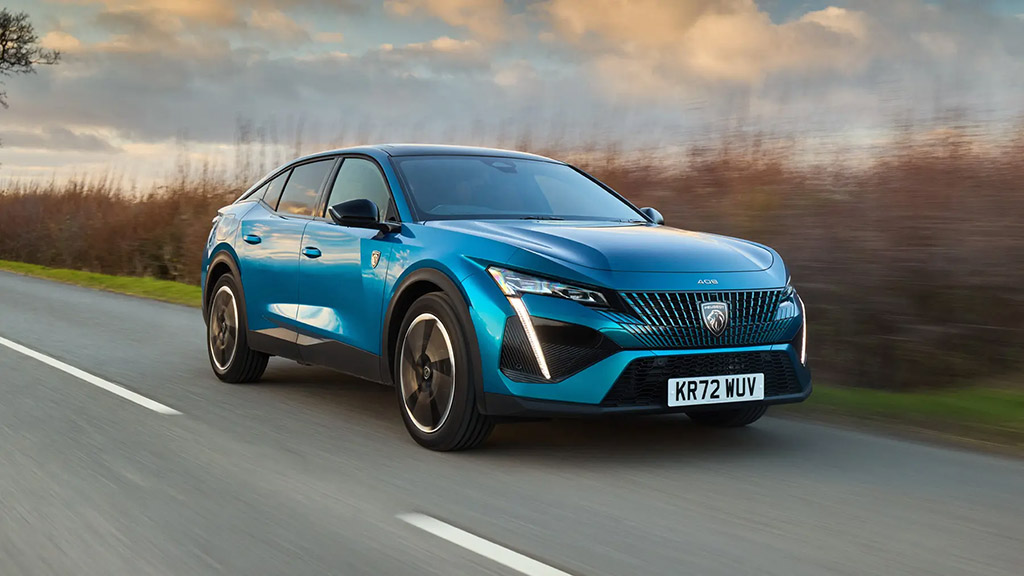 The car has a compact size so it is also very nimble when handling corners. A piece of advice for you when driving the 408 is to gradually turn into corners, because once it follows the turning motion, Peugeot 408 will stick to the road and be very responsive. This also helps the driver rarely fall into the understeer state.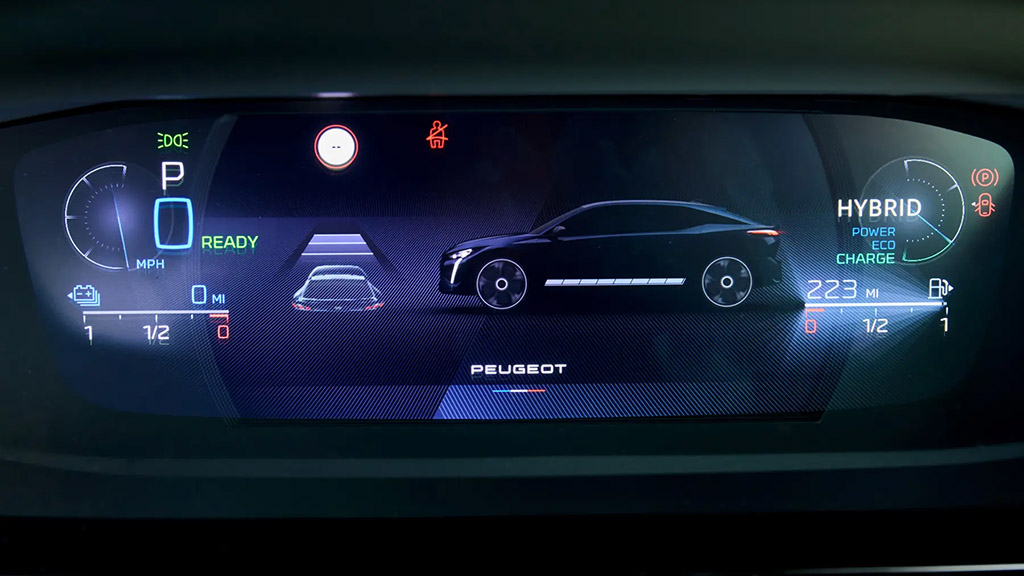 The suspension system on the Peugeot 408 is also commendable. It is not as soft as its "cousin" model, the Citroen C5 X, from the same group; but the level of shock absorption and oscillation damping is very reasonable when passing through moderately bad roads. As for really bad terrains, the Peugeot 408 stands firm and reliable.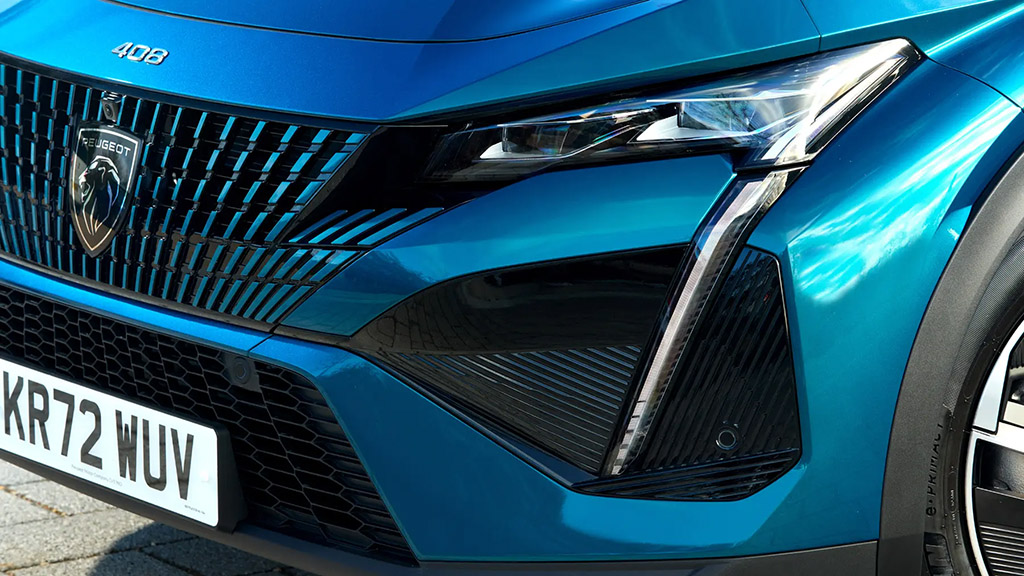 In the UK market, Peugeot 408 is distributed with quite a few engine options: the standard version uses a naturally aspirated gasoline engine with a 3-cylinder engine with a capacity of 1.2L for 129 horsepower. A step up is the Plug-in version with the same engine configuration mentioned above and combined with an electric motor for 108 horsepower.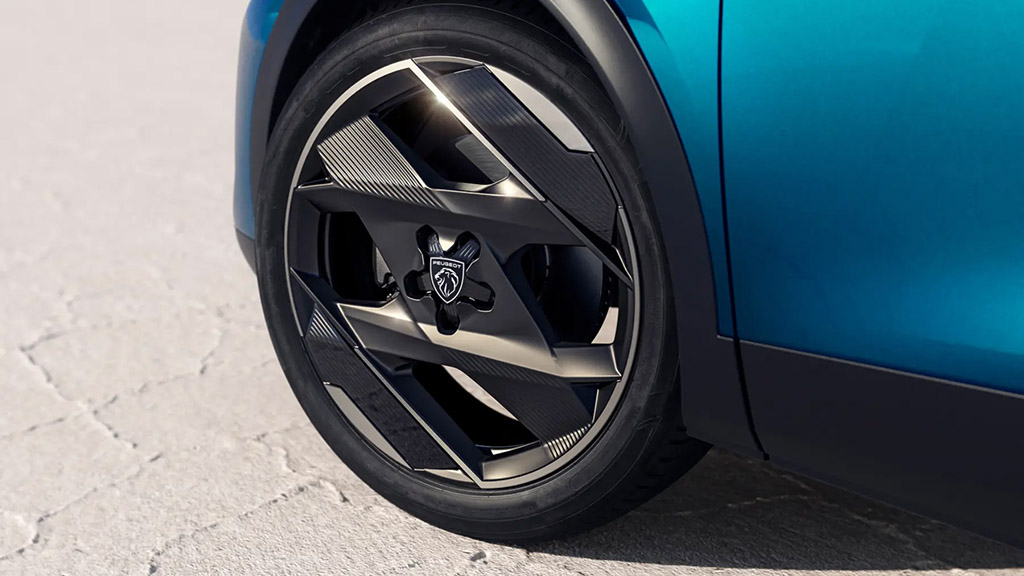 The highest-end versions have a 1.6L Plug-in hybrid engine with two different maximum power levels, respectively 178 horsepower and 222 horsepower.
According to the Peugeot representative, the French lion brand will deploy a pure electric version of the 408 and be launched in the near future. Until then, all Peugeot 408 internal combustion engine vehicles will be equipped with an 8-speed automatic transmission and front-wheel drive.
According to the French manufacturer, the 12.4 kWh battery pack on the car can provide a range of over 60 km in pure electric mode. However, real-life experience shows that the Peugeot 408 can only guarantee about two-thirds of the announced range.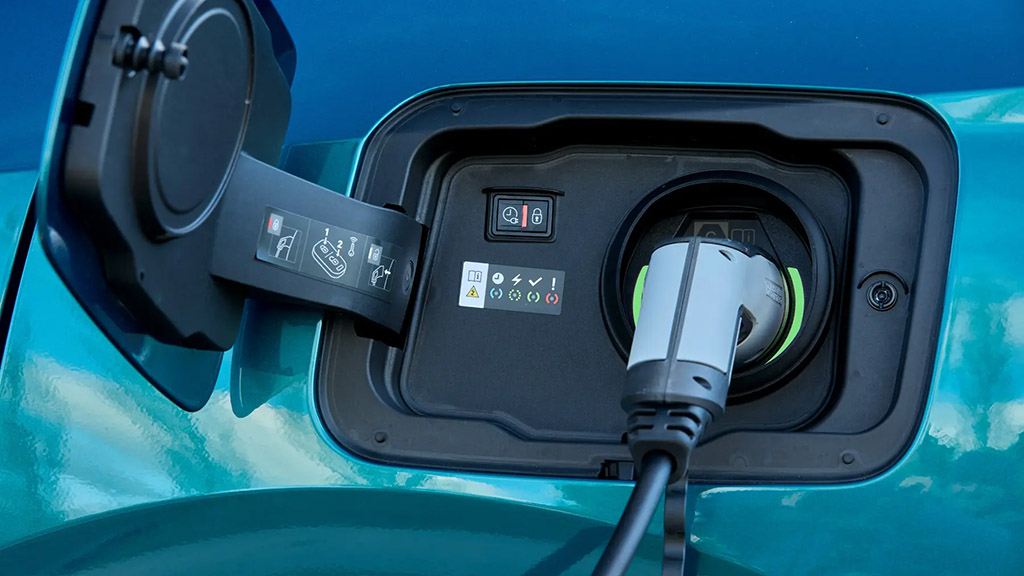 Real-life experience shows that the PHEV (hybrid drive) system on the Peugeot 408 has not been truly optimized in terms of smoothness. Evidence of this is that when suddenly stepping on the accelerator, the car will be "hesitant" for a while, "hesitating" between switching energy sources between gas engines or allowing the electrical system to intervene and provide power.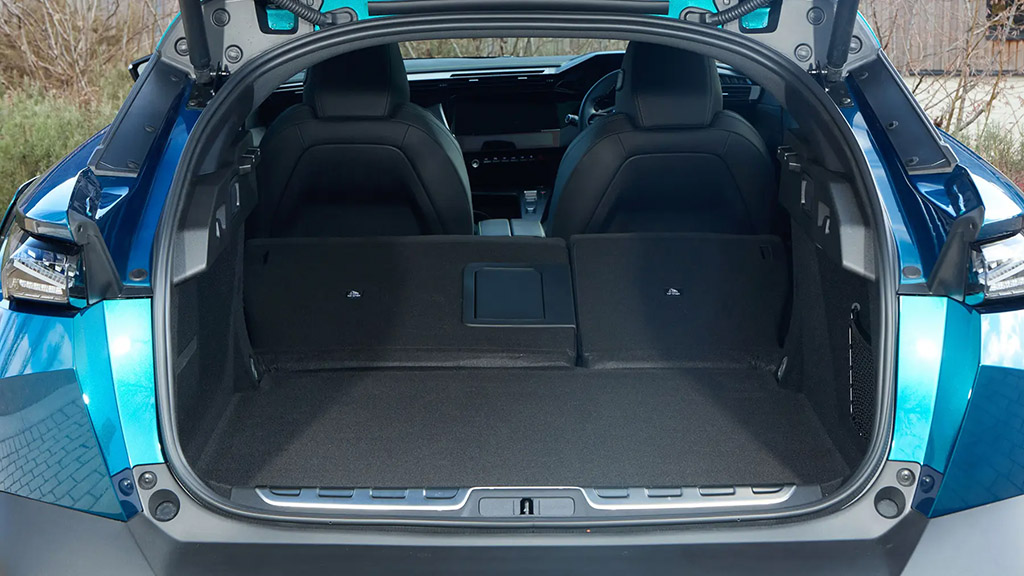 At this point, even when shifting manually, the pulling force is not sustained for more than a few seconds. To sum up, shifting gears on the 408 is a bit "inefficient". But if only normal day-to-day operation, you will hardly notice the difference between the car running on a gasoline engine or using electric drive, because this switching process is very smooth and seamless.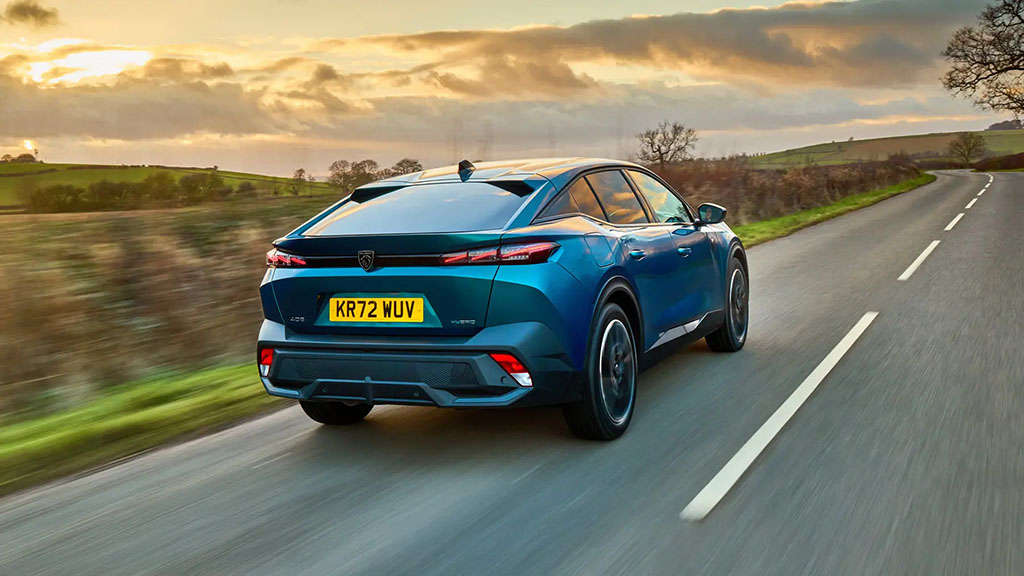 Moreover, this hybrid drive system weighs up to 300 kg, making the weight of the Peugeot 408 significantly increased (up to 1.7 tons). Therefore, the remaining rare advantage between the two versions is only the ability to run purely electric for about 30-40 km.
The as-observed fuel consumption of both the gasoline and PHEV versions on the Peugeot 408 is around 5.2 L/100km in real-life experience. Therefore, the remaining rare advantage between these two versions will only be the ability to run purely electric for about 30-40 km.
So, in conclusion, who is Peugeot 408 for? Obviously, those who love beauty, that is something that doesn't need to be argued. And for many consumers, sometimes, beauty is all they need. As for other things, they can be postponed or even sacrificed for beauty to prevail, so that every time they go out, they are dressed up and are stared at by other people on the road.
Peugeot 408 is rumored to have a retail price close to 1 billion VND in Vietnam, it is expected that Peugeot 408 will share the same stage with competitors such as: VW T-Cross, Mazda CX-30, or Mercedes-Benz CLA.
Anh Phan (Tuoitrethudo)
Source: Top Gear