Recently, a video capturing a Ferrari SF90 Stradale running on the road in a "3-wheel" condition has attracted a lot of attention.
According to the video, this Ferrari SF90 Stradale is trying to keep up with a Lamborghini Huracan Spyder and Porsche 911 GT2 RS running ahead of it, but the rear wheel unexpectedly gets disconnected from the rim.
In fact, the video shows that the tire seems to have had an issue before the incident occurred.
Driving at high speed, this incident may also make the driver feel unbalanced as a tire suddenly disappears. However, fortunately, no serious accident occurred.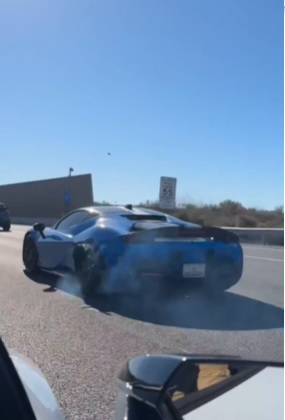 It is known that this hybrid supercar Ferrari SF90 Stradale does not have a tire pressure warning feature, so the driver may find it difficult to detect if such an incident occurs. However, experienced drivers will surely notice the difference in the operation of the car.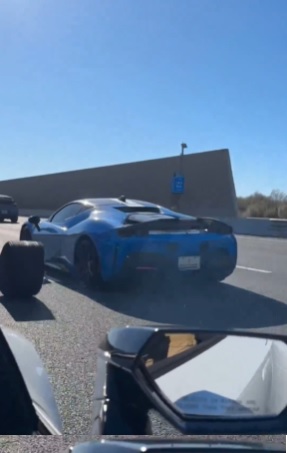 Ferrari SF90 Stradale is equipped with carbon fiber rims, so the owner of the car will probably feel a bit "painful" when having to spend about 54,000 USD (about 1.3 billion VND) to replace the wheels.
TH (Tuoitrethudo)