According to Forbes, the Vietnamese business community, exemplified by VinFast's successful listing on the US stock market, building a factory in North Carolina, and opening stores in Europe, is a dynamic model for global businesses from Southeast Asia.
Starting its recent in-depth analysis, Forbes raises the question: Nowadays, everyone is searching for growth opportunities as China's economy slows down. The question is, where will high-growth companies choose to list when major economies, including the US, are still struggling to find their footing? The answer points to Southeast Asia as the next destination for emerging companies from Asia.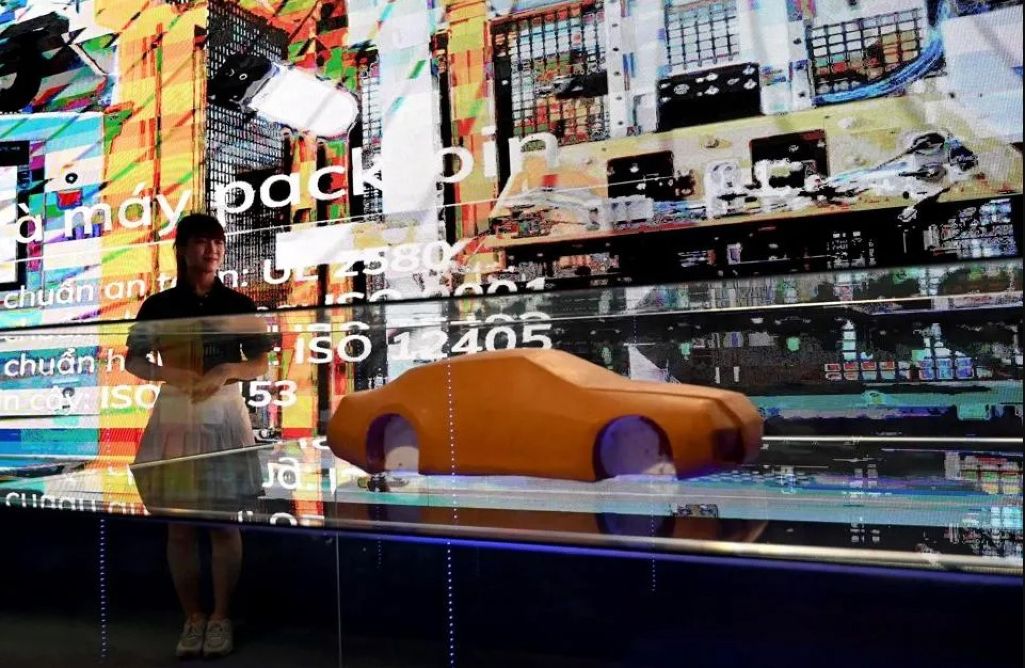 VinFast model car exhibition at "VinFast – For a Green Future" (Photo: Getty)
Southeast Asia, especially Singapore, Vietnam, and Indonesia, is poised to become economic powerhouses in the next decade. The young population and business-friendly environment are creating a fertile ground for innovative companies ready to expand globally. NASDAQ could be a feasible avenue for many Emerging Growth Companies (EGCs) in their international development journey.
According to Forbes, Singapore is becoming a financial hub for the region as businesses seek alternative options outside of Hong Kong (China). The strengths of Singapore lie in its developing technology sector and a conducive investment environment. Large businesses in Singapore also have extensive international relations experience, along with a modern legal system and strict accounting standards.
In Southeast Asia, Forbes specifically mentions Vietnam. The dynamism of the Vietnamese business community, according to Forbes, resembles the model of Silicon Valley in previous years. The listing of VinFast, an automobile manufacturer with a main production facility in Hai Phong, Vietnam, on the US stock market is a standout example. While VinFast's parent company – Vingroup – is a renowned name in the region, this global expansion has brought Vietnam's advanced electric vehicle manufacturing capacity to customers worldwide in record time.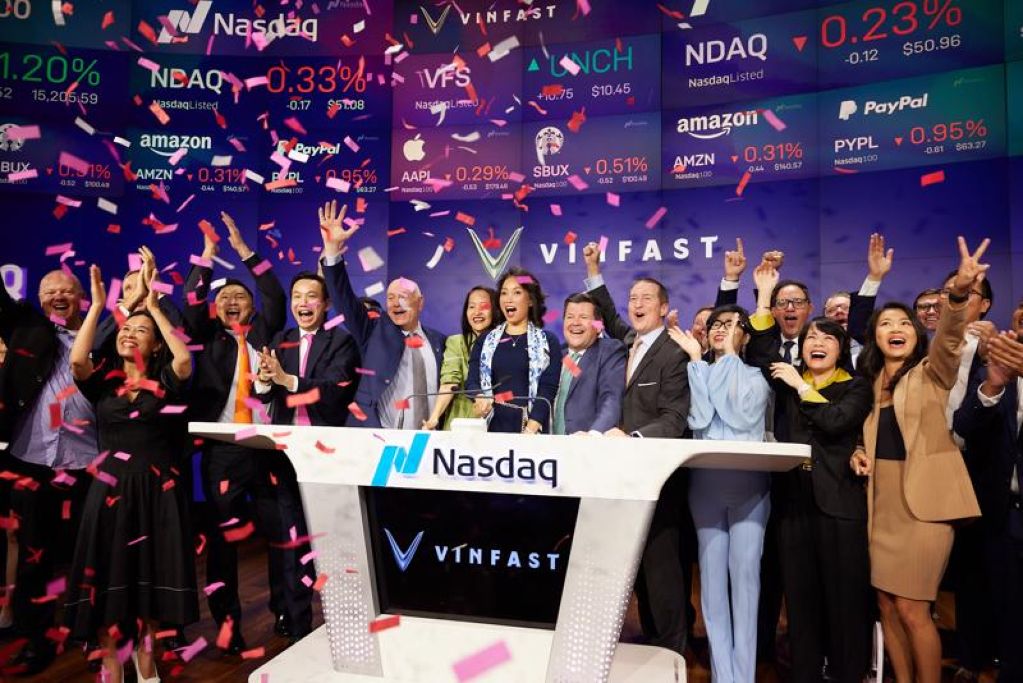 VinFast officially listed on the Nasdaq Global Select Market on August 15
In just a few years, VinFast has established its headquarters in the US in Los Angeles, is building a large factory in North Carolina expected to produce 150,000 cars per year, and has opened stores in France, Germany, and the Netherlands.
In addition to VinFast, Forbes also mentions VNG – a Vietnamese technology company that is planning to raise capital in the US in the near future.
Forbes analyzes that Vietnam's remarkable growth has attracted significant attention from governments. President Joseph Biden recently visited Hanoi to strengthen cooperation. In Hanoi, President Joe Biden attended the Vietnam-US Dialogue, the Summit on Innovation & Investment, alongside top leaders of US companies such as Intel, Google, Boeing, and GlobalFoundries, as well as Vietnamese companies.
At these meetings, the US President acknowledged Vietnamese businesses, especially the significance of VinFast in the US. "Last year, a Vietnamese company signed a $4 billion agreement to build an electric car and battery manufacturing plant in North Carolina, United States. The facility created 7,000 jobs for the region," President Joe Biden said about VinFast.
To conclude the visit, the Biden administration signed a comprehensive strategic partnership with Vietnam, including agreements on research, technological breakthroughs, semiconductor supply chain, and workforce development.
Alongside Vietnam, Forbes also mentions Indonesia – another center in the region experiencing remarkable growth. The advantage in this country is its population of over 270 million people, who are increasingly tech-savvy and committed to modernizing the economy under the government's guidance. Indonesia's GDP growth is projected to reach nearly 5% in 2023, while advanced economies in Europe and the US are struggling with inflation and sluggish growth.
Tech unicorns have been listed on Indonesia's stock exchanges. In 2022, the e-commerce giant GoTo raised $1.1 billion. PT Bukalapak.com raised $1.5 billion in 2021. Indonesia's e-commerce market is valued at $40 billion.
As predicted, Southeast Asia is becoming another global economic powerhouse as supply chains, technological developments, and business capital mobilization diversify into new markets. As emerging companies seek to maintain growth, the US stock market is seen as an attractive option to optimize valuation and penetrate deeper into a market with large liquidity. This can be achieved by listing directly or through SPACs, helping companies have a faster path to IPO in the US.
TH (Tuoitrethudo)
Based on Forbes