With the front end resembling the F-150 Raptor R and large off-road tires, this unique modification gives us a glimpse of what a Everest Raptor could look like.
Although the Ford Everest shares architecture with the latest Ranger Raptor and Bronco, there are no signs that the high-performance version of this SUV will appear. And if you are desiring a Ford Everest Raptor, look no further than Shana E-Sport workshop in Thailand.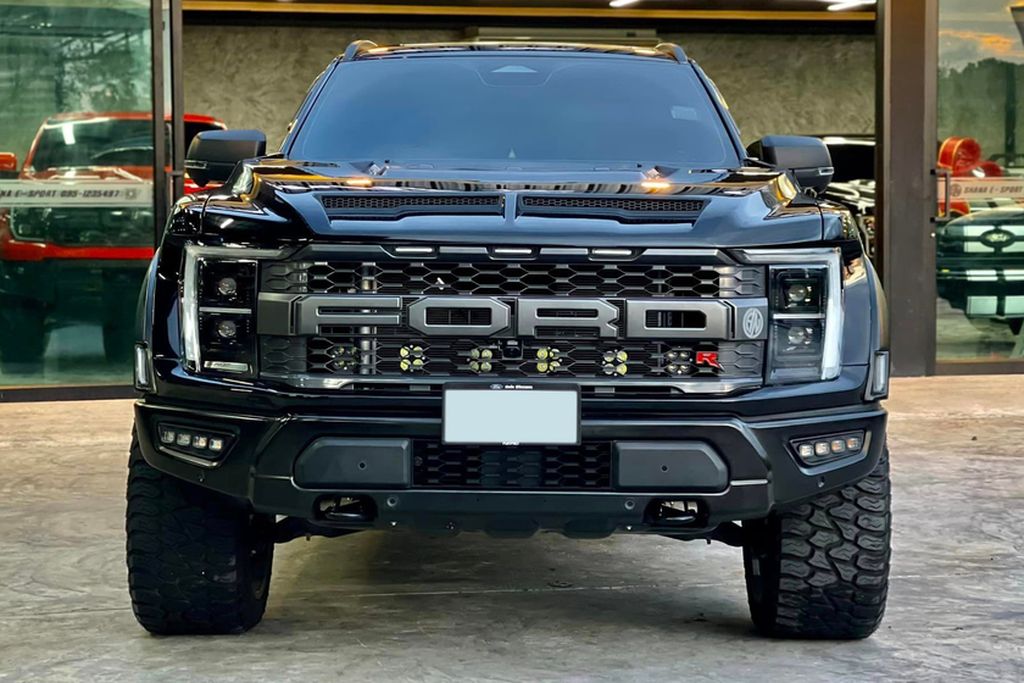 Shana E-Sport has refined some exterior details of the original Ford Everest to make it look as rugged as an actual Raptor variant. Specifically, the front end is restyled to resemble the F-150 Raptor R pickup truck with a larger grille integrating the massive FORD lettering and additional secondary lights below the hood.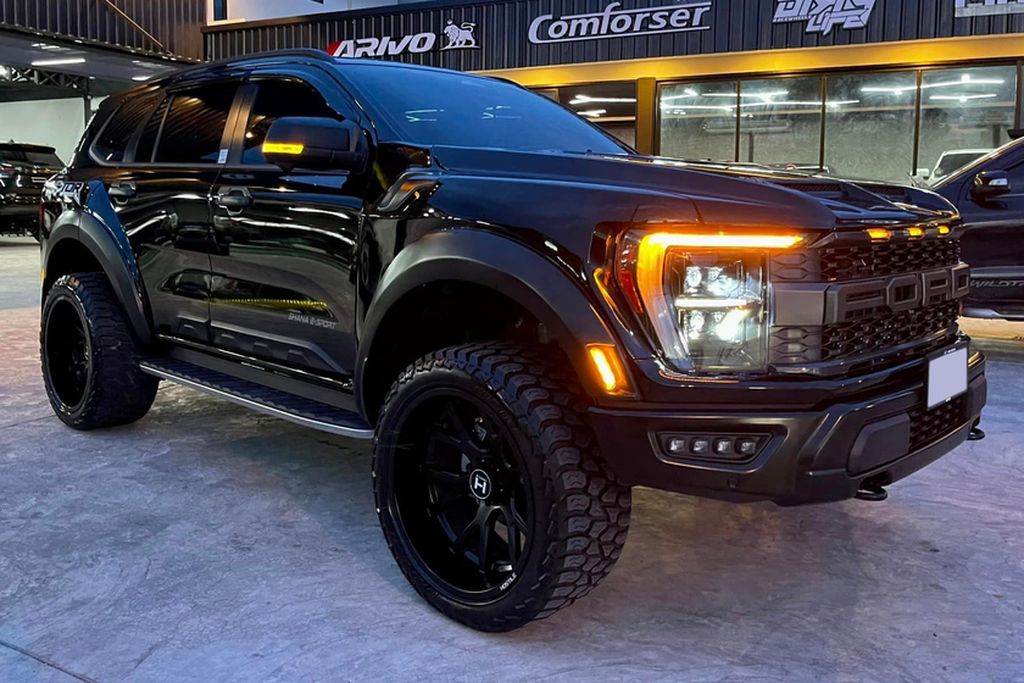 In addition, the wheel arches are widened, making the overall SUV look beefier, along with large wheels wrapped in off-road tires. The door sills are extended, the ride height is raised, Raptor stickers on the rear fenders, new mudguards, and Everest letter lights on the tail of the car.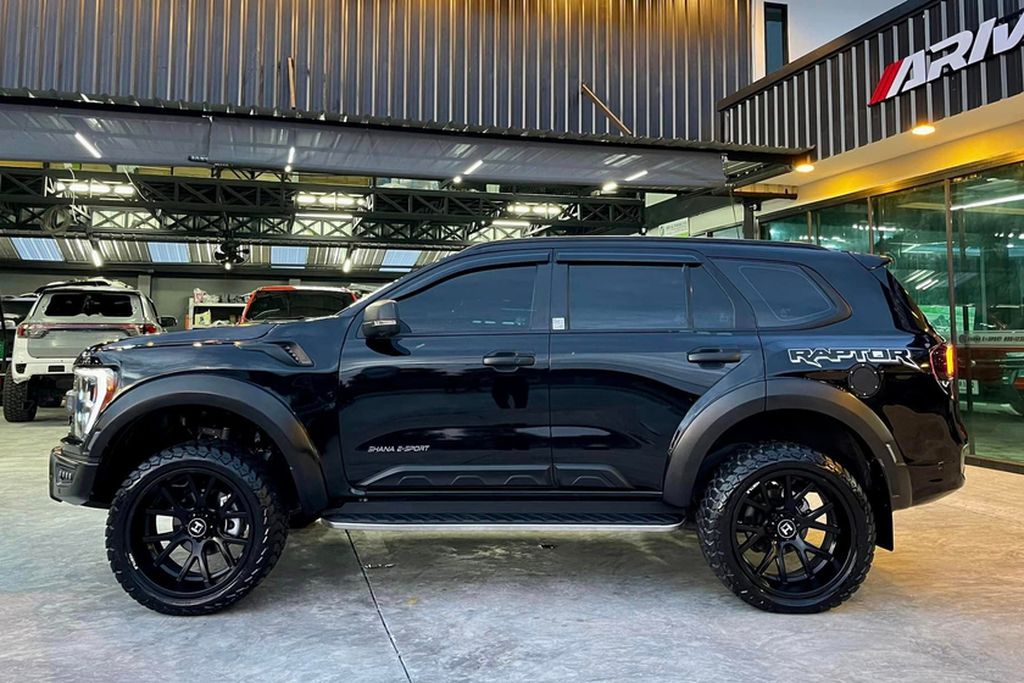 Basically, Shana E-Sport only modifies the exterior of the Everest to make the SUV look like the high-performance Raptor version. Although it looks more solid and powerful, the Ford Everest Raptor from the Thai workshop does not have the Fox Live Valve suspension system like a real Raptor.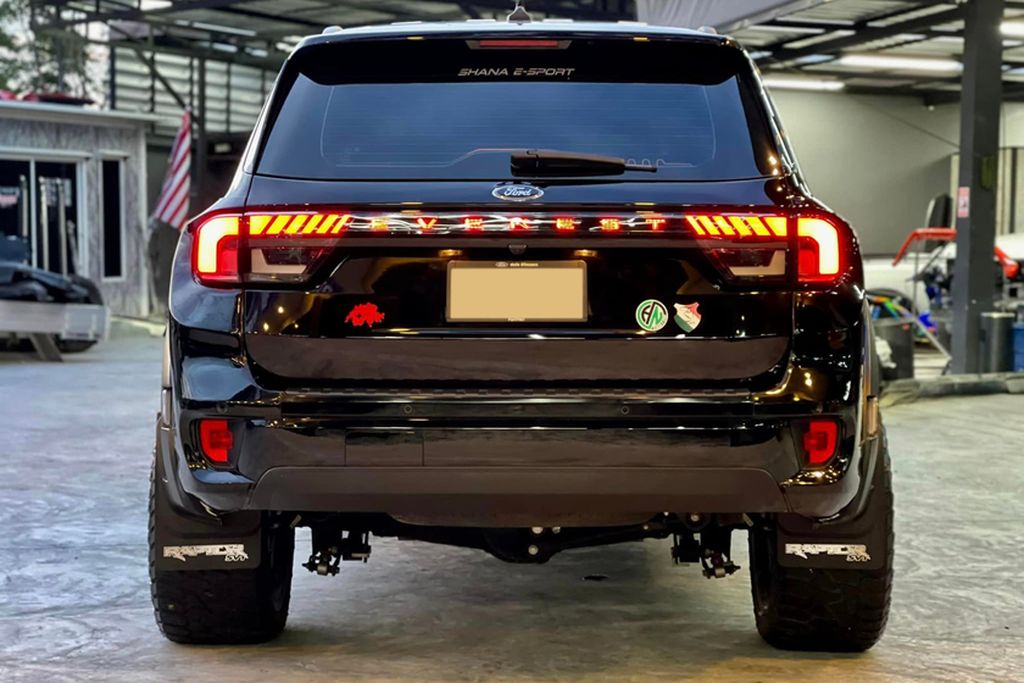 There is no information about the type of transmission this modification uses. The original Ford Everest is equipped with a 4-cylinder twin-turbo diesel engine, a 2.0-liter or a V6 3.0-liter twin-turbo diesel engine. Both come with a ten-speed automatic transmission, four-wheel drive, and a two-speed transfer case.
TT (Tuoitrethudo)