Recently, a "player" from Haiphong decided to spend one billion Vietnamese dong to customize his Sufat Retot motorbike into a Honda Dream Thai, leaving many people amazed.
As a person who loves motorbikes with beautiful license plates, Mr. Nguyen Anh Tuan (Haiphong) has collected many motorcycles with four identical numbers, five identical numbers, progressive numbers…
As long as the motorcycle has a beautiful license plate number, he is willing to spend money to customize the bike to make it worthy of that beautiful license plate. Even if the motorcycle is old and cannot run, he will still buy it to give it a makeover.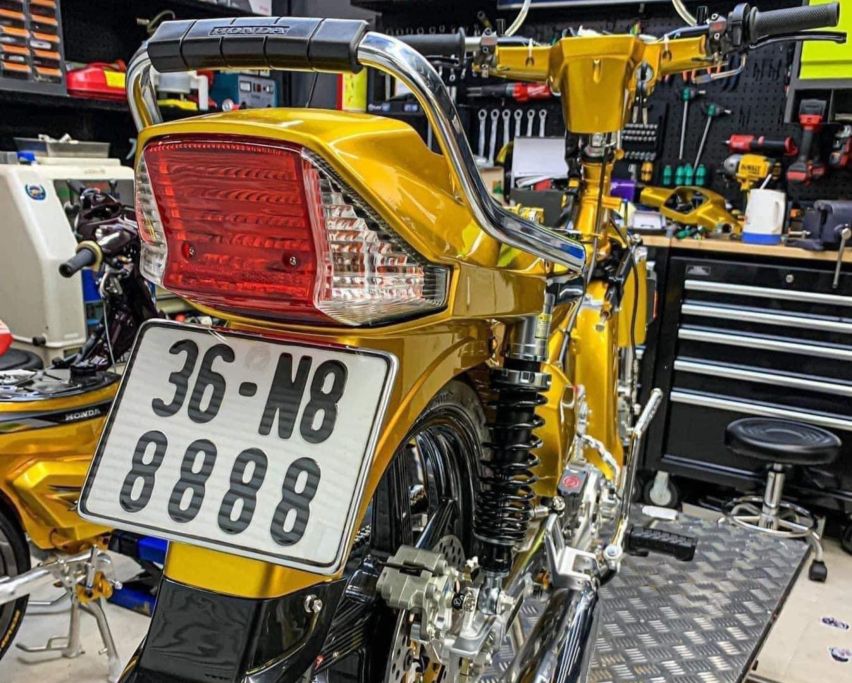 And that's the case with the Sufat Retot 100cc motorcycle with the license plate number 36N8-8888.
To have an appearance worthy of the quadruplet 8 license plate, Mr. Tuan has invested in a series of high-quality spare parts and it took him about a year to build this bike.
As a whole, the modified motorcycle stands out with its yellow appearance, accompanied by a set of Honda Dream II stickers that cost about 600,000 VND.
Mr. Tuan especially imported a new engine block from Japan, along with a carburetor and a titanium exhaust pipe. Just the engine block alone, he had to spend up to 200 million VND.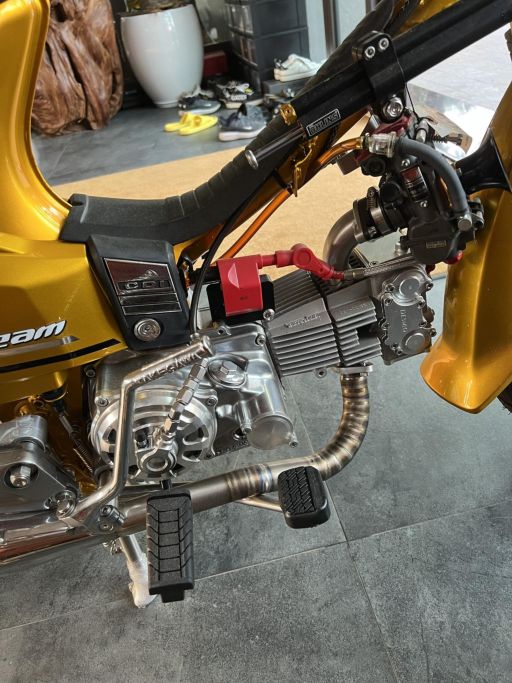 This engine block from Takegawa has completely redesigned the crankshaft, cylinder barrel, piston… making the engine extremely lightweight but achieving a power output of up to 22 horsepower, despite its displacement of only 148cc. In addition, this engine also has 5 gears instead of just 4 gears like the Honda, Sufat engines.
Not only does it have powerful performance, the appearance of the motorcycle has also been customized to match. Mr. Tuan upgraded the entire drum brake of the original motorcycle to a Racing disc brake system and a KTM 2-piston caliper.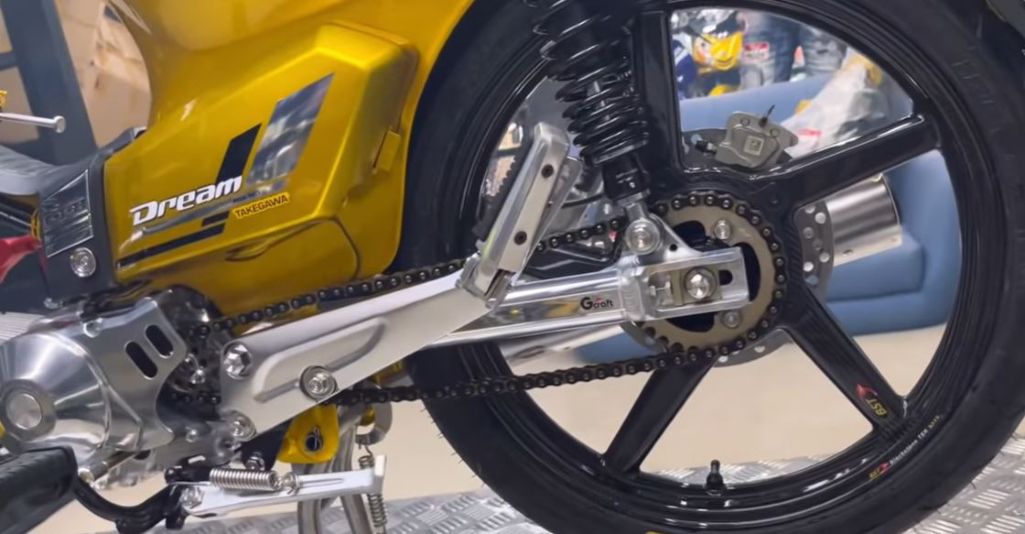 Instead of cast wheels, the motorcycle is equipped with strong and much lighter Takegawa cast wheels imported from Japan.
The motorcycle is also equipped with a specially designed instrument cluster for the Dream II, compact switch cluster, handguards, and Takegawa grips.
After about a year of "remodeling" his beloved bike, Mr. Tuan said that the current motorcycle is only used for display purposes, his family does not use it.
TH (Tuoitrethudo)
Photos: Haiphong Page