In early August, Hyundai introduced the mid-size crossover model Santa Fe 2024 in the South Korean market.

At that time, the car was unveiled with two options: petrol and hybrid engines. However, the company only announced the price of the petrol version. It is only now that the hybrid fuel-saving version of the Santa Fe 2024 has been revealed.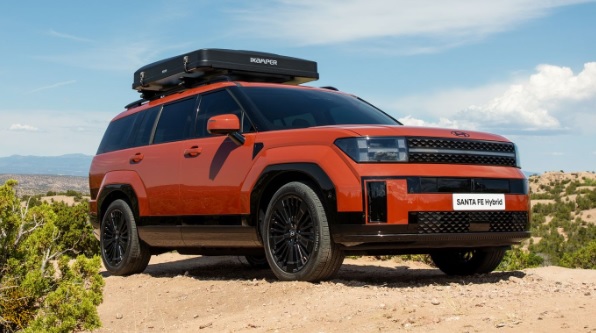 Accordingly, in its home country of South Korea, Hyundai Santa Fe Hybrid 2024 will be distributed with 3 versions: Exclusive, Prestige, and Calligraphy, with prices ranging from 38.88 – 46.21 million won (about 705 – 838 million VND). This price has been deducted from the tax incentive for hybrid cars in the "land of kimchi".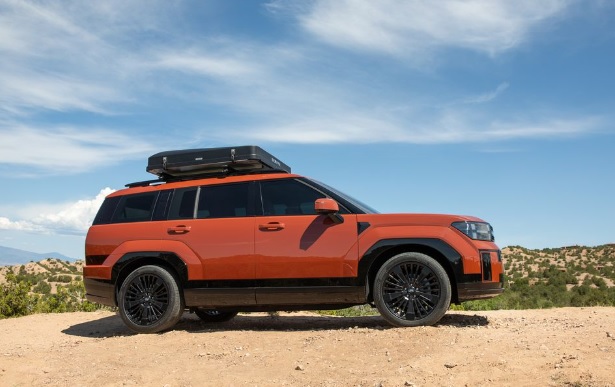 It is expected that the Hyundai Santa Fe Hybrid 2024 will be handed over to users starting from October. Providing power for the Hyundai Santa Fe Hybrid 2024 is a 4-cylinder petrol engine, turbocharged, with a capacity of 1.6L, combined with an electric motor and a 6-speed automatic transmission. This transmission system produces a total output of 235 horsepower and a maximum torque of 367 Nm.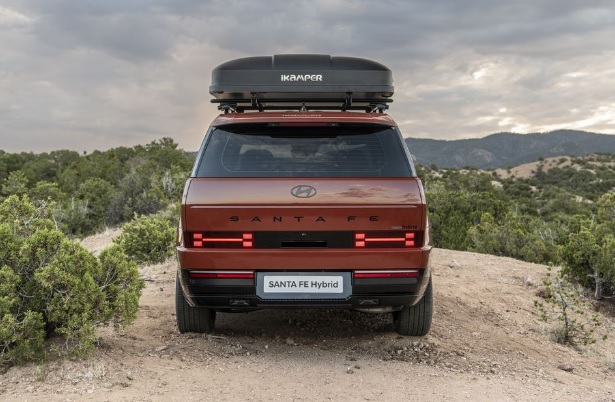 The car will have both 1WD and 2WD drivetrains. According to the manufacturer's announcement, the 2WD version of the car has an average fuel consumption of 6.45 liters/100 km when using 18-inch wheels. Meanwhile, the AWD version will have an average fuel consumption of 7.14 liters/100 km with 18-inch wheels and 7.69 liters/100 km with 20-inch wheels.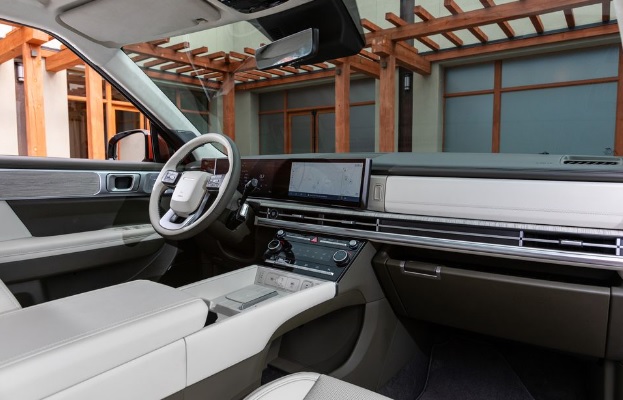 In addition, Hyundai Santa Fe Hybrid 2024 is equipped with the e-Dynamic Drive system to optimize handling, e-Comfort Drive for an enjoyable driving experience, and an energy-regenerating brake system adjusted by the paddle shift behind the steering wheel.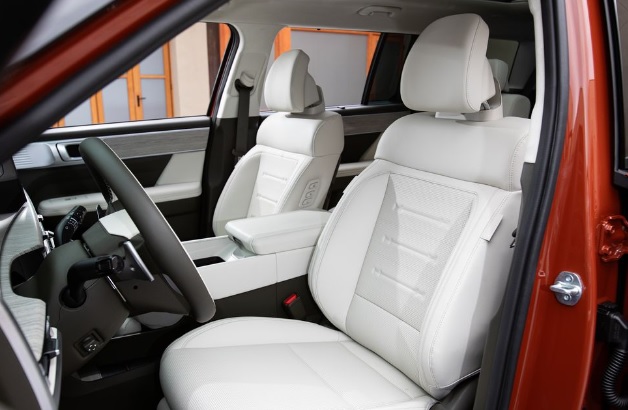 The Hyundai Santa Fe Hybrid 2024 also has convenience features similar to the version with an internal combustion engine. In the standard version, the car has an infotainment system with a large 12.3-inch screen, supports Apple CarPlay and Android Auto connectivity, front seats with cooling function, 2 rows of heated front seats, power-adjustable smart trunk, premium sound system, Digital Key 2 digital key to access/start the vehicle and control the car remotely via the customer's smartphone.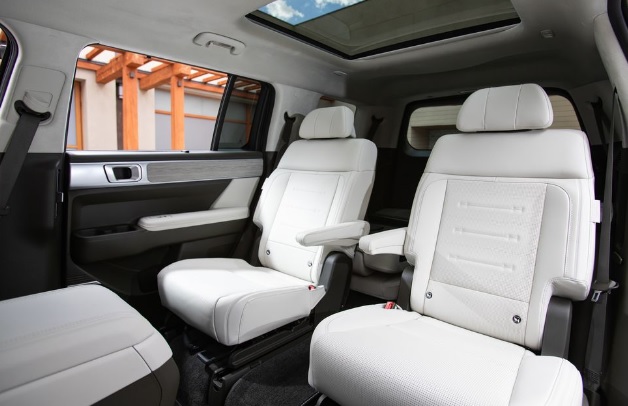 In the two high-end versions, the car adds a double-layer soundproof window, an optional head-up display (HUD) information display. The new Santa Fe also offers 5 interior colors including Obsidian Black, Supersonic Gray, Pecan Brown, Forest Green, and Black Ink.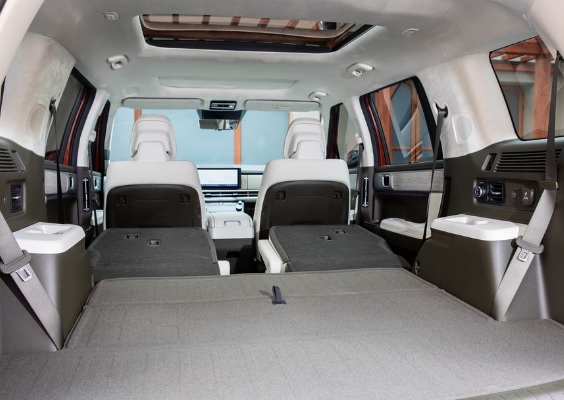 The safety features of Santa Fe Hybrid 2024 include: Forward Collision Avoidance Assist, Lane Keeping Assist, Driver Attention Warning, Driver Monitoring System, Intelligent Cruise Control…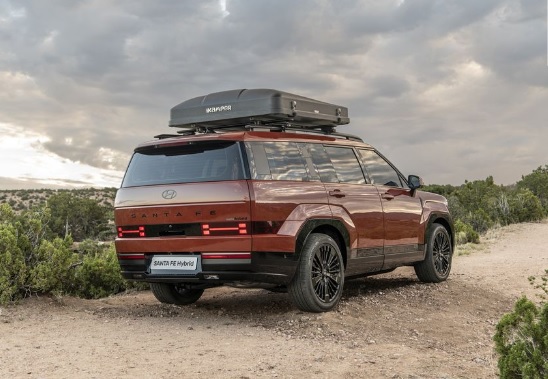 Since the end of June, Hyundai has also introduced the Santa Fe Hybrid model in Vietnam, although this version is not the new generation. The car is currently being sold with prices starting from 1.299 billion VND. It is likely that in the future, the new generation Santa Fe Hybrid will also be brought to Vietnam by Hyundai.
TH (Tuoitrethudo)