On October 15, the "JAECOO Product Exhibition" officially opened at Vu Lake, China.
The highlight event of the "JAECOO 2023 International User Ecosystem Innovation Conference", JAECOO brought the "Outdoor Camping" concept to this product exhibition, introducing participants to various interesting contexts that demonstrate the correlation between transportation and lifestyle.
Introducing the modified version of the car model, opening up infinite ideas for conquering terrains.
With the continuous progress of technology and the diversification of consumer needs, the future competition between brands will revolve around user experience.
Customer priority is essential for leading the brand beyond its time. JAECOO not only aims to provide users with optimal driving experience but also seeks to establish deeper connections through a series of diverse derivative products. This exhibition reflects JAECOO's innovative efforts to touch every aspect of users' lives.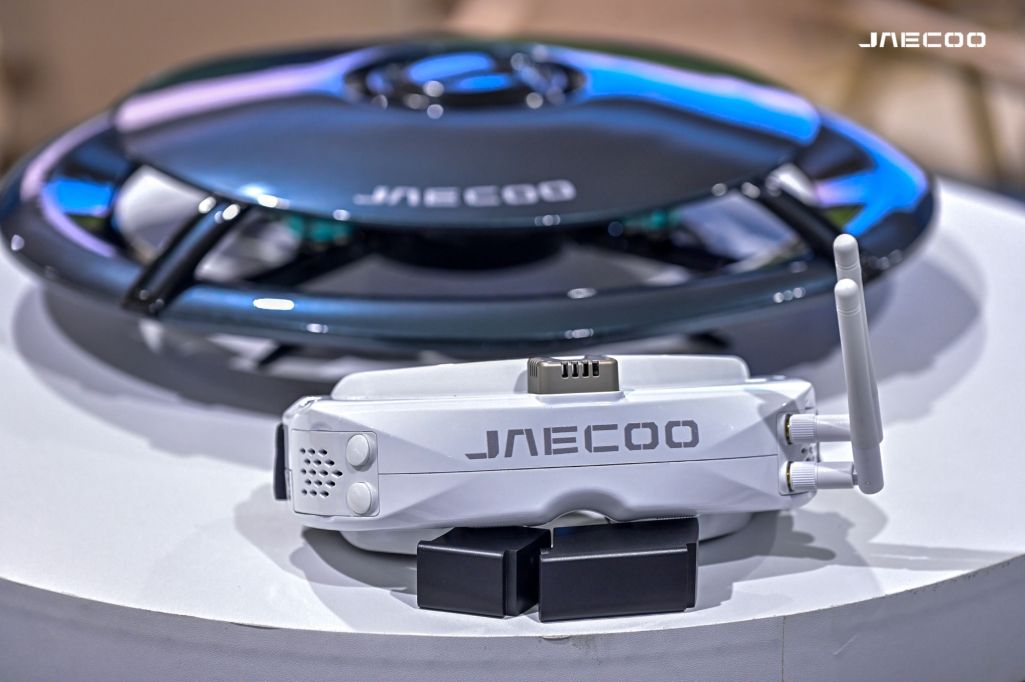 Focusing on the theme of "experience and exploration," JAECOO showcases a range of sophisticated peripheral products, including tents, storm-proof jackets, golf bags, etc., kindling limitless passion for conquering all types of terrains. JAECOO also desires to collaborate with users to create environmentally friendly masterpieces.
The first official modified version of the J7 car model appeared grandly at the exhibition. The modifications to the J7 highlight its stylish design, exuding an unconquered wild charm. This new J7 model embodies the brand's courageous spirit in breaking limits and embracing exploration.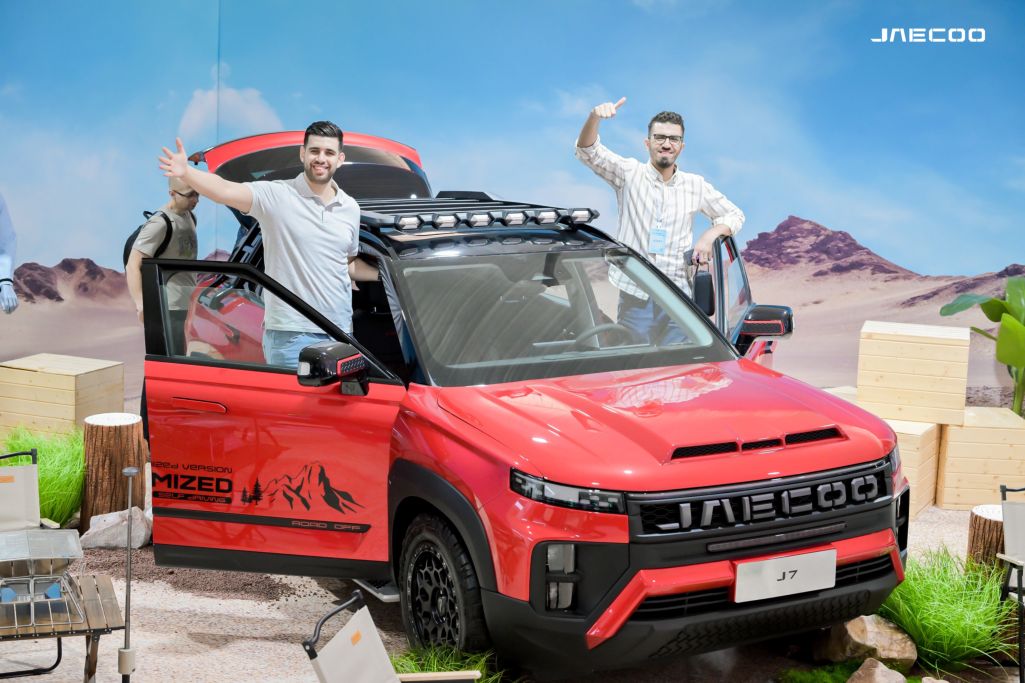 Building a user ecosystem, co-creating with the brand
In line with the nature of a urban SUV, JAECOO is committed to building a multidimensional ecosystem focused on "mobility and lifestyle." Shawn Xu, CEO of JAECOO, stated at the event: "JAECOO aims to connect with users starting with cars but not limited to that, it extends to lifestyles, attitudes, and personalized entertainment layers." Deep synergy with users ensures the sustainable and long-term development of the brand.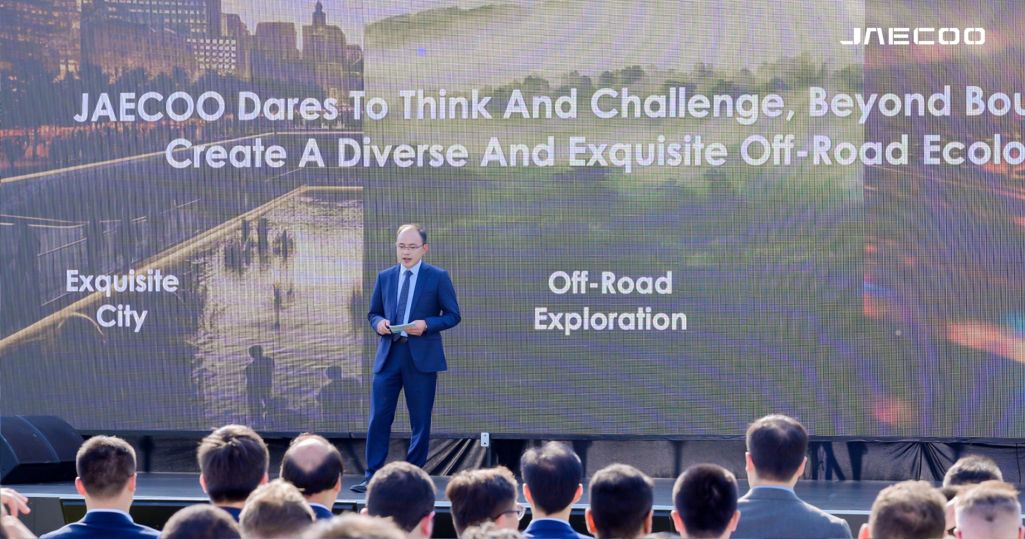 Shawn Xu, CEO of JAECOO, speaking at the event
Clearly, JAECOO's ecosystem philosophy is closely tied to "users," aiming to immerse them in the joy of driving and conquering terrains, exploring themselves in new lifestyles. In the future, JAECOO will continuously empower users through the brand and creative power. Each user will become a builder and sharer of JAECOO's values, together creating and evolving.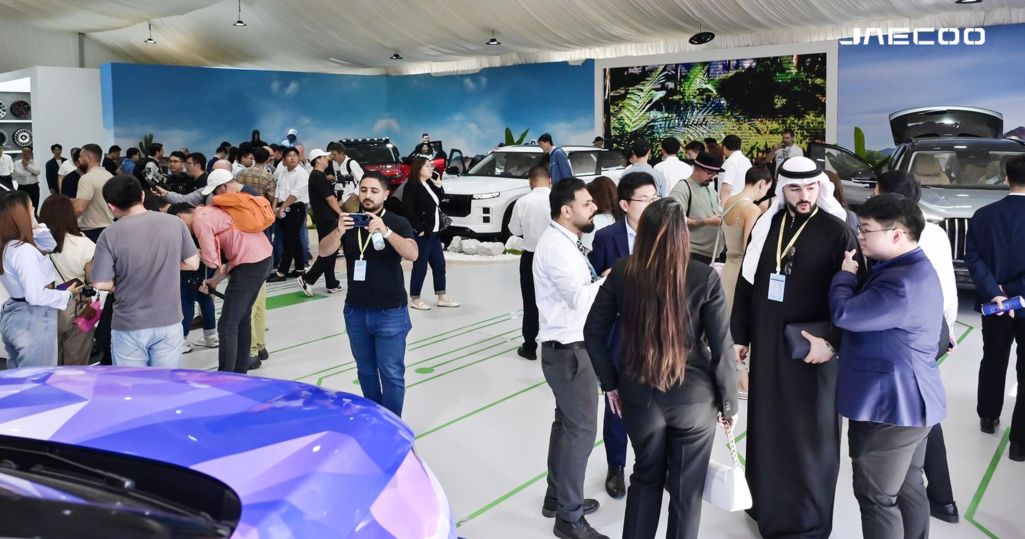 TH (Tuoitrethudo)