"Sonata has become an important factor in Hyundai's growth not only in the US but globally," said Dave Zuchowski, President and CEO of Hyundai Motor America.
"Over the 30-year history of Sonata, we have adjusted this model according to the changing needs of customers. The Sonata family will have a new member this summer with an all-new Plug-in hybrid version to give consumers more choices," Dave added.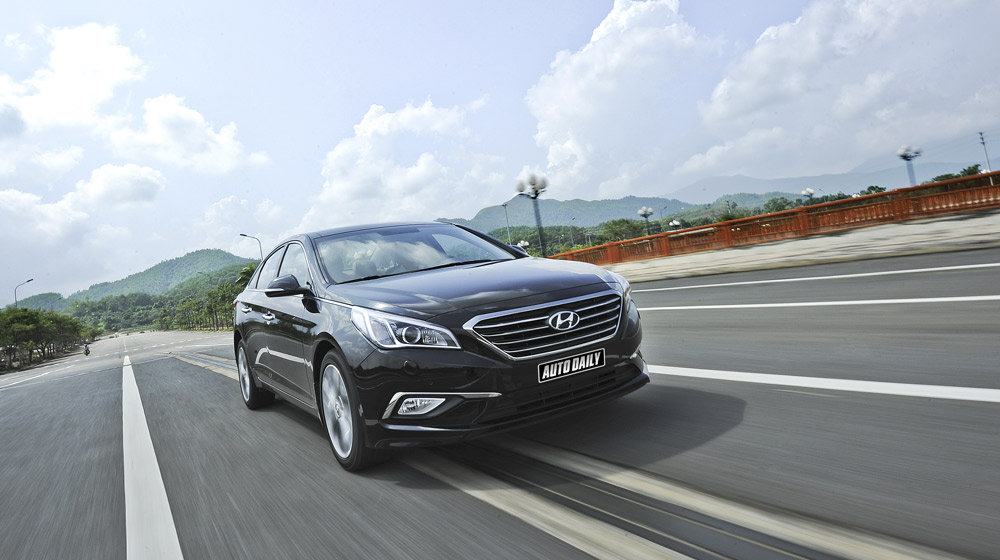 Sonata is an important model of Hyundai.
In the US, Sonata was introduced in 1988 and has helped Hyundai become one of the leading brands. To date, Hyundai has sold over 2.3 million Sonata vehicles to US consumers, including nearly 80,000 Sonata Hybrids.
First generation (introduced in 1985)
Sonata was one of the first models designed by Hyundai staff, using rear-wheel drive. This model brought a good start to the Sonata line with sales of over 1 million vehicles in Korea.
Second generation (introduced in 1988)
Unlike the first generation, the second generation Sonata used front-wheel drive to increase interior space. As the first independently designed model from Korea, Sonata has a sharp, sporty design.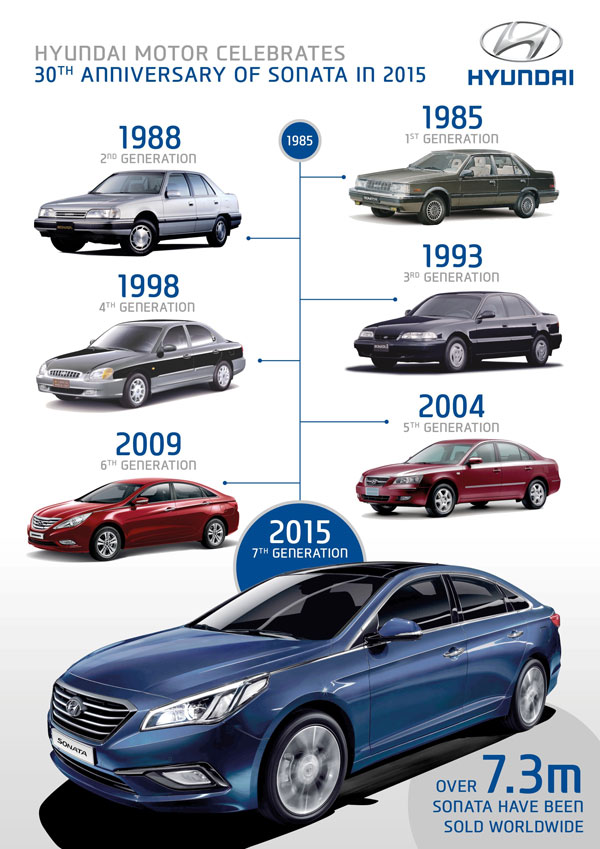 7 generations of Hyundai Sonata.
Third generation (introduced in 1993)
In the 90s, when digital technology was replacing traditional technology, the third generation Sonata designers kept up with the trend. The new model is equipped with many modern features including automatic mirrors, ABS brakes.
Fourth generation (introduced in 1998)
Introduced in 1998, the fourth generation Sonata has been the best-selling sedan in Korea from February 1999 to August 2000. In Europe, this generation is also popular with customers thanks to improvements in the engine and fuel-saving HIVEC transmission.
Sonata fourth generation was rated the best mid-size sedan for quality by J.D. Power in the US in 2004.
Fifth generation (introduced in 2004)
The fifth-generation Sonata has a European-style design, equipped with many advanced features. This generation is highly appreciated by the media and consumers worldwide.
Sixth generation (introduced in 2009)
The sixth generation Sonata is one of the first models from Hyundai designed according to the fluidic sculpture philosophy. Along with fuel-efficient engine and standard performance, this special design helped Sonata achieve record sales globally and introduced the first Sonata hybrid in 2010.
Seventh generation (introduced in 2014)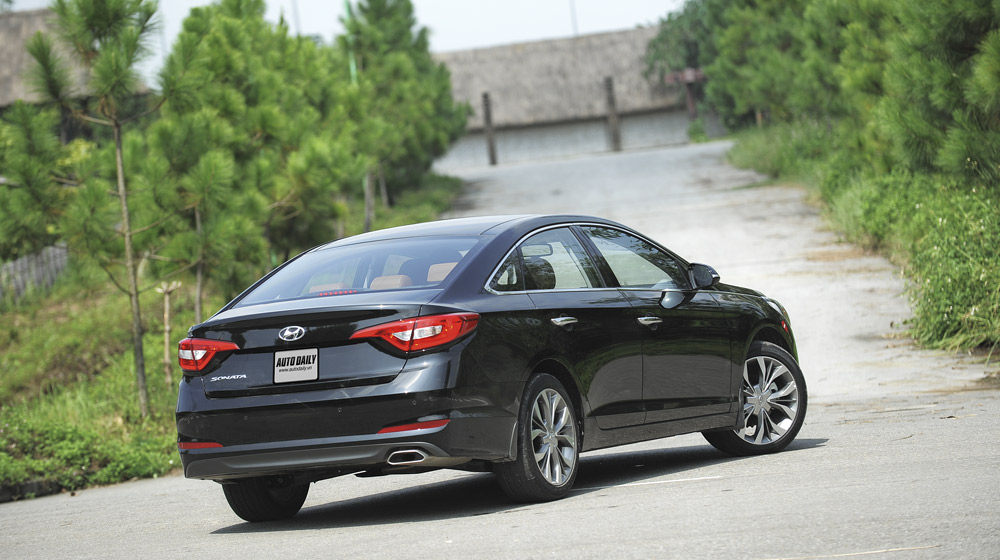 The latest generation Sonata is designed according to the fluidic sculpture philosophy.
The seventh generation Sonata continues to inherit the improved fluidic sculpture design language and expand the product portfolio with 2 environmentally friendly models including the Sonata Hybrid 2014 and the first Sonata Plug-in Hybrid introduced at the 2015 North American International Auto Show in Detroit.
Xuan Loc (News Team)