Considered an evergreen style icon, loved by everyone from movie stars to office workers, the Vespa PX was discontinued in 2007 and reintroduced in 2010.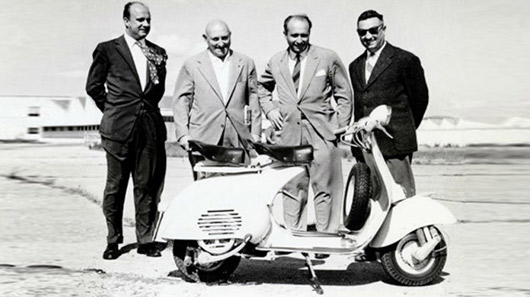 The person standing second from the left is the father of Vespa, General Corradino D'Ascanio, an Italian aeronautical engineer. D'Ascanio designed the first commercial helicopter for Agusta, and also designed the first scooter for Ferdinando Innocenti, the founder of another famous Italian scooter brand, Lambretta. Due to disagreements, D'Ascanio took his design straight to Enrico Piaggio, the son of the founder of Piaggio, and helped produce the first Vespa.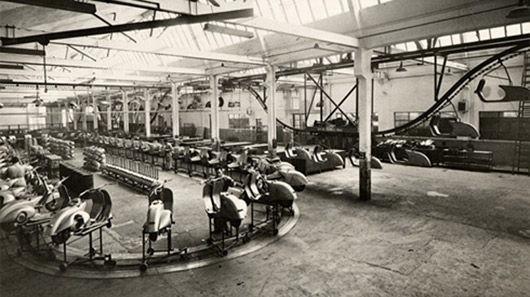 In April 1946, the first 15 Vespas left the Pontedera factory, and one of them was introduced to the world by Enrico Piaggio in Rome. The new scooter used a 98 cc 2-stroke engine with 3.5 horsepower. The bike had a 3-speed gearbox and could reach a speed of 60 km/h.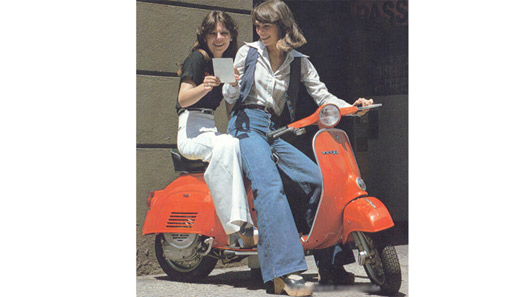 In 1952, Vespa began assembling scooters in England and France. By 1965, Vespa's sales had reached 3.5 million units.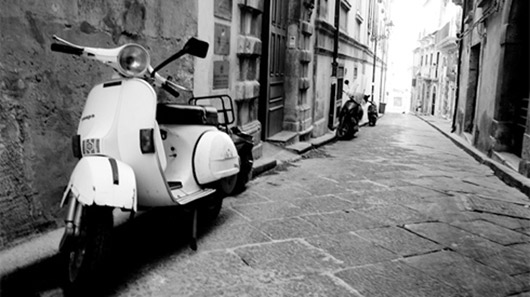 In 1977, Vespa PX was introduced in Milan as a new line of scooters, still with 2 drum brakes, single-cylinder engine, and steel frame. But the bike was upgraded with a new front suspension system and a redesigned rear axle for better stability. This product was distributed in 2 versions: Vespa P 125 X and Vespa P 200 E with electronic ignition. And starting from 1978, it was Vespa P 150 X.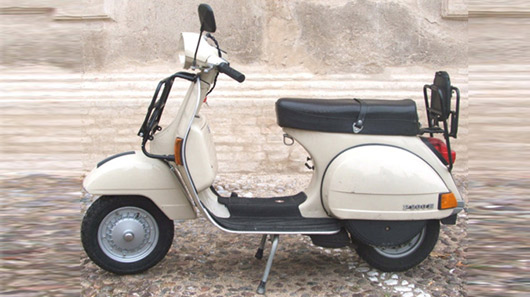 The electronic ignition system was later equipped on other models, with names changed to Vespa PX 125 and Vespa PX 150 E. In 1982, Vespa P 200 E was called Vespa PX 200 E. A sports version appeared on the market in 1985: Vespa T 5 Pole Position with almost 12 horsepower. By 1988, Vespa's total sales had reached 10 million units.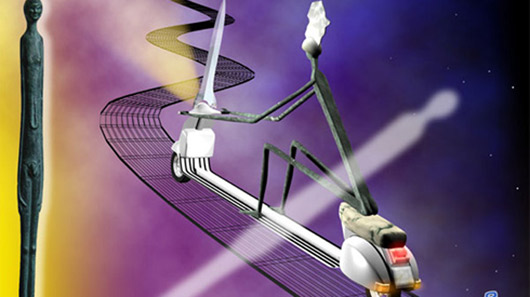 In 2003, Vespa PX became a true work of art under the creative direction of Mino Trafeli and was exhibited at the Piaggio Museum.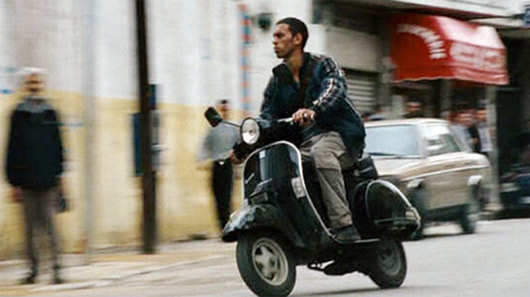 Vespa PX has appeared in many movies and TV shows, including the Hollywood action film "The Bourne Ultimatum" (2007) in a chase scene on the streets.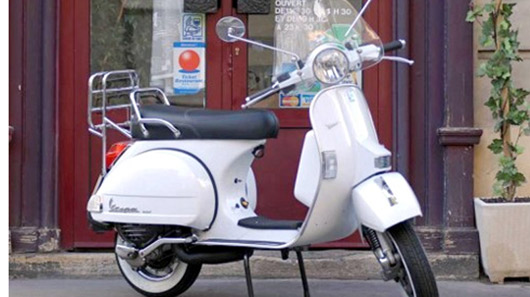 Also in 2007, Vespa PX was discontinued due to strict emission requirements in Europe. The last model sold was Ultima Serie (last series), a limited edition version with a windscreen, chrome luggage rack, and chrome rims with white-wall tires. More than 3 million PX models have been sold worldwide.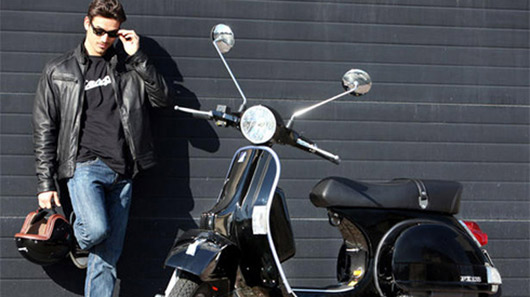 But in 2010, Vespa PX made a comeback with an upgraded engine that meets emission standards, combining vintage style with modern details. The scooter is expected to be available in the Vietnamese market in August at a price that has not been disclosed. The price of PX in Europe is around $4,150.
According to Vnexpress