The Lamborghini Urus Mansory Venatus Coupe EVO C is the latest project from Mansory. The car is developed based on the Venatus EVO S tuning package introduced by the company in June 2022.

With customer's request in mind, Mansory has transformed the high-performance 4-door SUV into an eye-catching 2-door variant. To do this, the tuning company redesigned the vehicle's body frame, shifting the B-pillar 200mm towards the rear. The car also features large air intakes at the rear wheel arches, inspired by the Aventador model.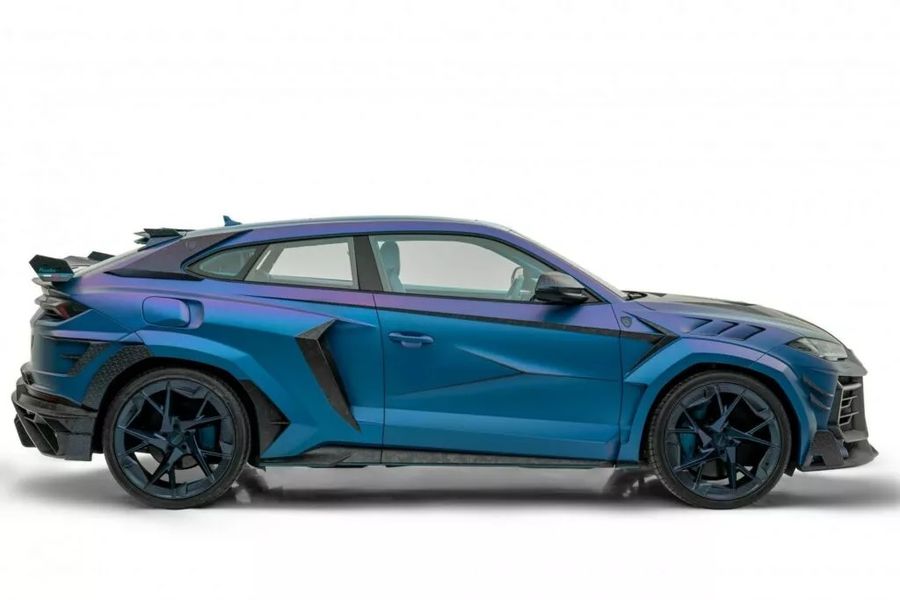 Compared to the regular Urus models, the Urus Mansory Venatus Coupe EVO C is almost completely modified thanks to the widebody kit. The hood and front bumper are crafted from carbon fiber material. Additionally, the car is equipped with Y-shaped positioning lights, matching the pattern on the main headlight cluster.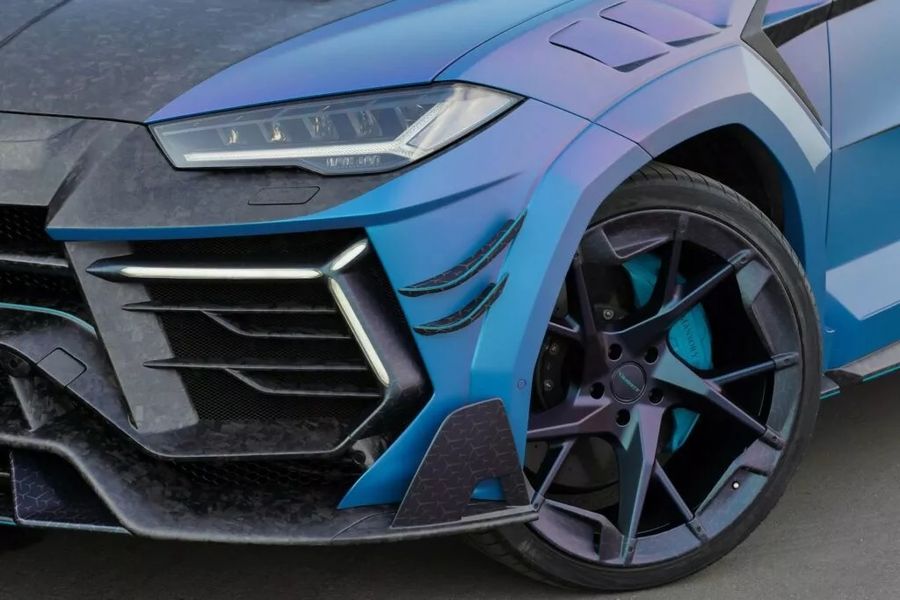 At the rear, the Urus Mansory Venatus Coupe EVO C impresses with a large rear spoiler placed on the rear hatch. The rear bumper is also more aggressive with aerodynamic cuts and creases. The high-performance exhaust system with three pipes is positioned in the middle, featuring a polygonal design to enhance the sporty look of the car.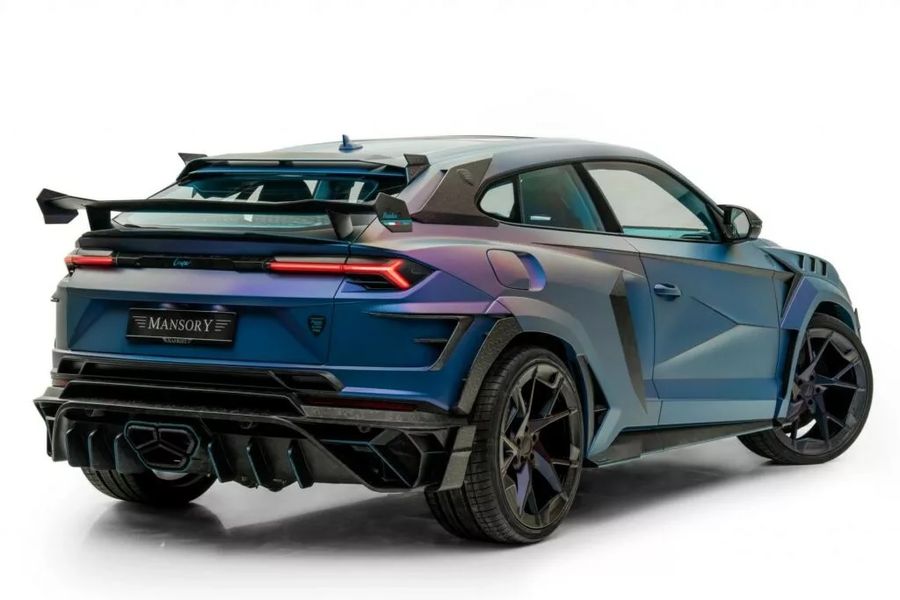 Inside the cabin of the Urus Coupe Ventus C, premium blue leather material stands out, combined with black and gray details made from carbon fiber. Moreover, the car is equipped with a star-patterned ceiling light system.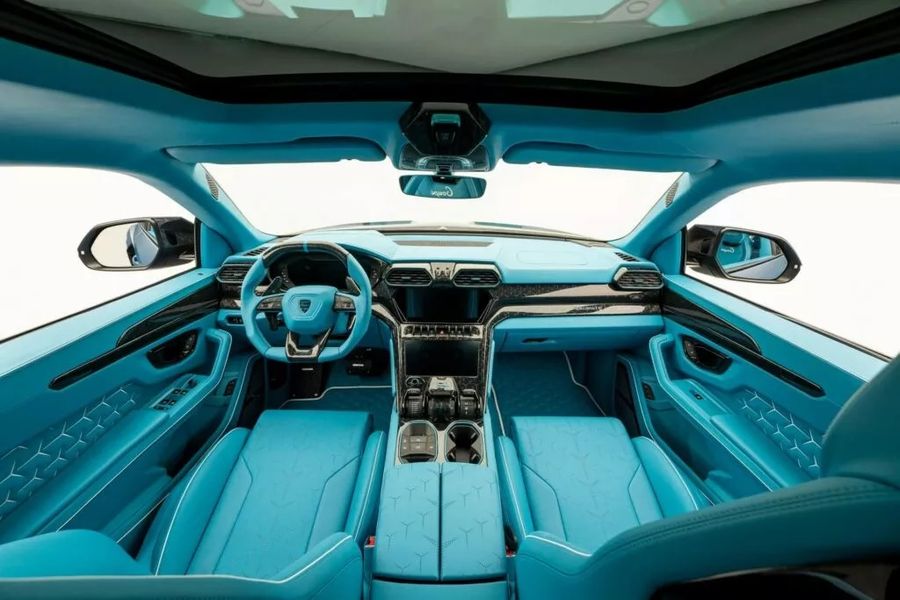 The next highlight of the Urus Coupe Ventus C is located in the area under the hood, where Mansory engineers have upgraded the car's power to 900 horsepower and 1,100 Nm of torque. With this power, the super SUV only takes 2.9 seconds to accelerate from 0-100 km/h and reaches a top speed of 323 km/h.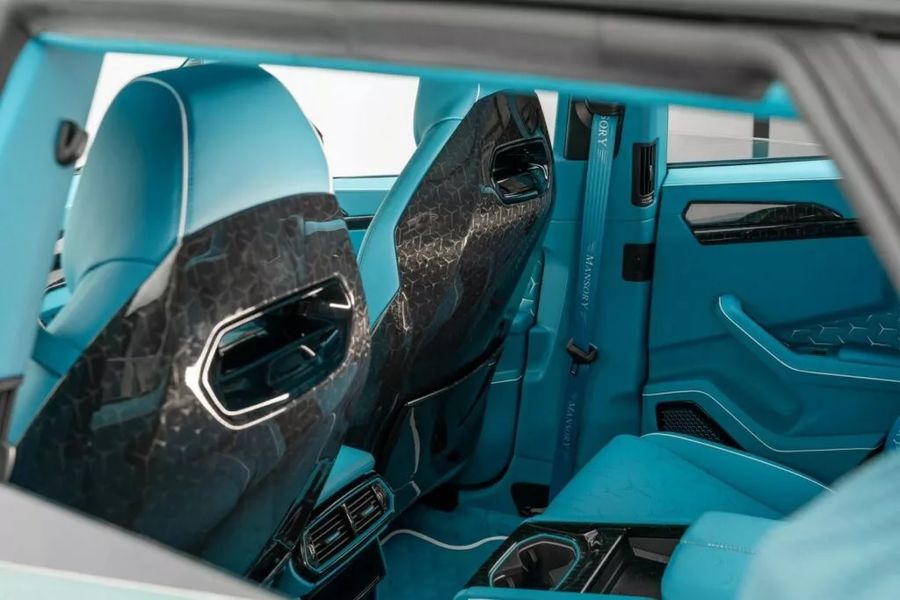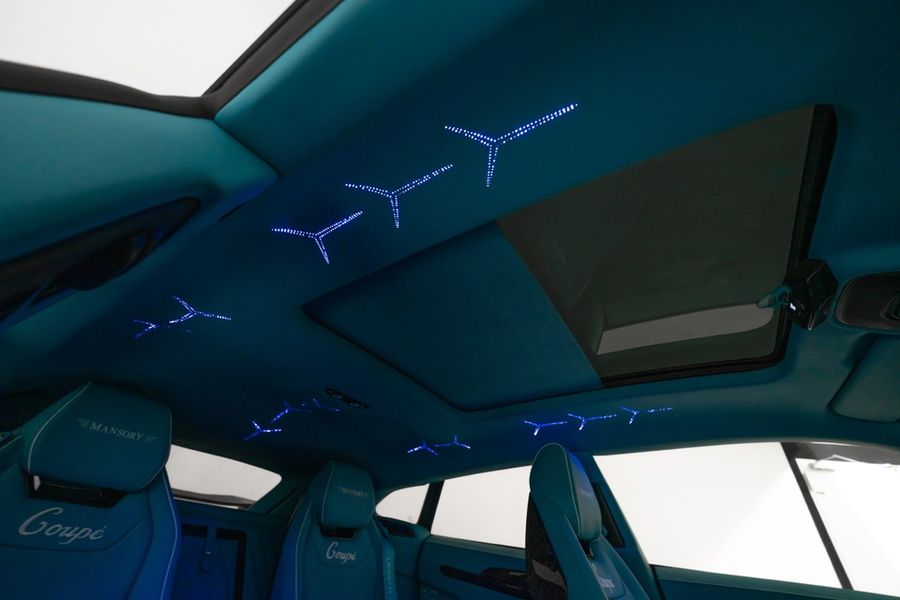 Thái Sơn (Tuoitrethudo)