The entire exterior of this Rolls-Royce Cullinan is covered in Nardo gray paint while the interior space is a combination of black and vibrant blue.
Nardo gray was first introduced by Audi in 2013 and since then, this color has become increasingly popular on luxury models from various brands, including BMW and Porsche. Not only that, even car upgrade companies like Mansory also have a special preference for this light gray exterior color.
Mansory's new customized Rolls-Royce Cullinan is simply covered in Nardo gray throughout the entire exterior. To make the car stand out even more, the German tuning company has upgraded the front grille by adding hidden blue LED lights inside the radiator grilles. In addition, the car is also fitted with blue coachline, front/rear bumper overlays, roof spoiler, and a set of 4 sporty exhaust pipes.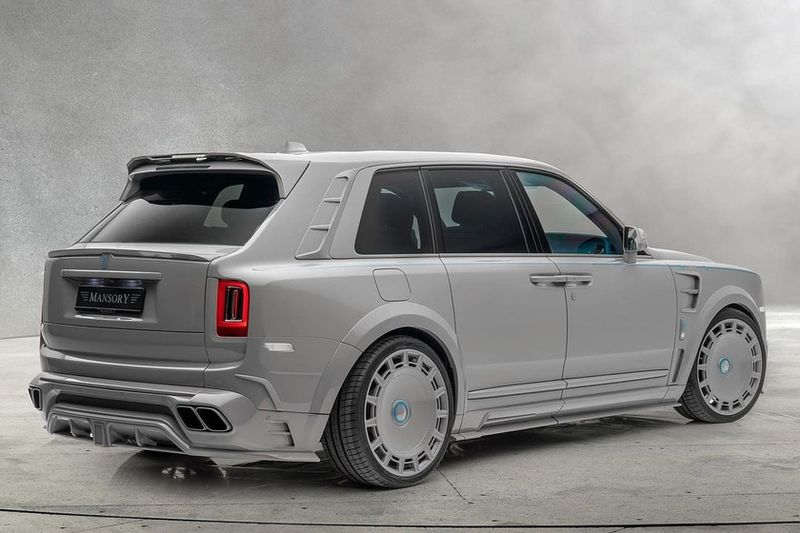 Not only the exterior design, but even the interior of the Cullinan has been completely transformed by Mansory. The center console, door trim, steering wheel, and dashboard are wrapped in bright blue leather combined with carbon fiber accents. The rest of the cabin, including the front and rear seats, are upholstered in premium black leather with prominent blue details.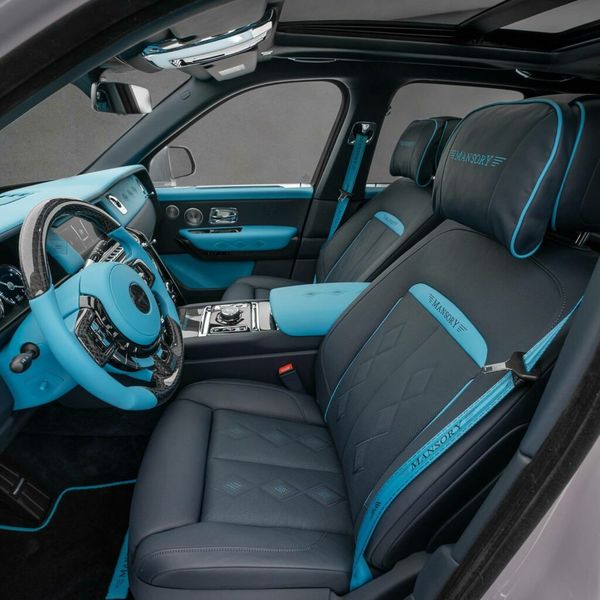 Mansory does not intervene in the engine of the luxury SUV. Under the hood is a twin-turbo 6.75L V12 engine, producing 563 horsepower at 5,000 rpm and a maximum torque of 850 Nm at 1,600 rpm. With this power, the car can accelerate from 0 to 100 km/h in 5.2 seconds and reach a top speed of 250 km/h.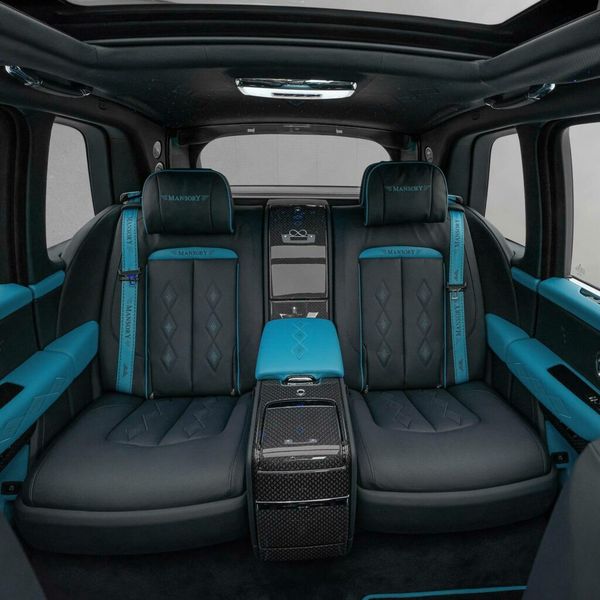 Thái Sơn (Tuoitrethudo)
Reference: Carscoops