The Mercedes-AMG G 63 is a custom version built by Exclusive Auto Club over a period of 6 months with many handmade details and a cost of up to 3 billion VND.
In the past 3 years, the luxurious SUV Mercedes-AMG G 63 has become more popular in Vietnam, despite its high price of up to 13 billion VND. Moreover, many G 63 owners are willing to spend an additional hundreds of millions to upgrade this expensive SUV. The gold-plated Mercedes-AMG G 63 below is a clear testament to the indulgence of Vietnamese tycoons.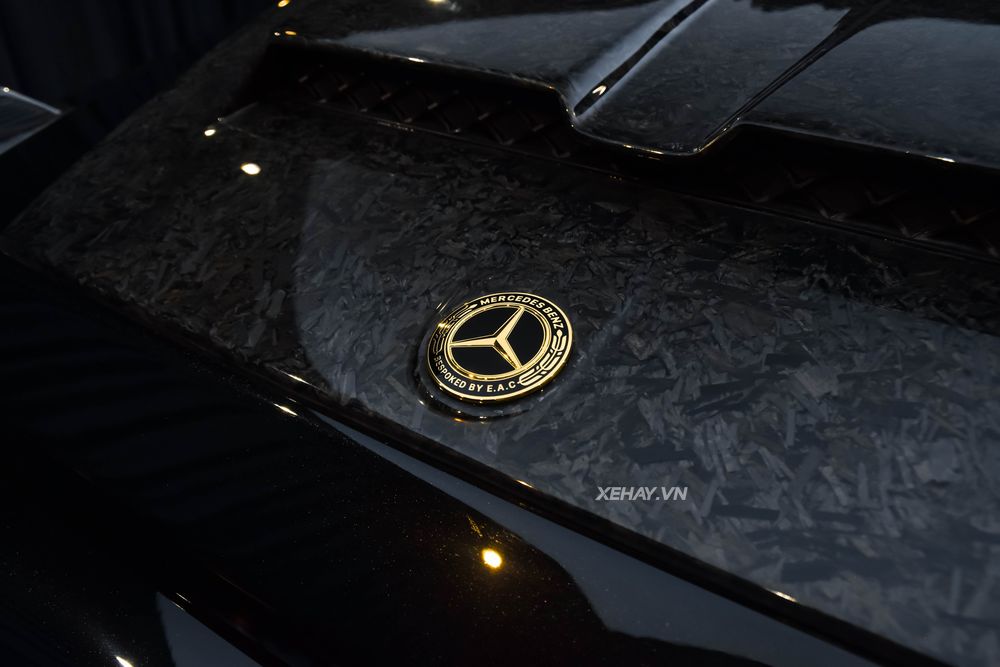 This modified version is called GX63 Heritage, featuring meticulously handcrafted details and the use of 12 tael of 24K gold to decorate the interior and exterior. This is a work of Exclusive Auto Club (EAC) – a famous workshop specializing in upgrading luxury cars in Vietnam. According to the representative of this unit, the company will only produce 8 GX63 Heritage models, each taking about 6 months to complete, and this is the first one.
The GX63 Heritage has an alluring and mysterious Diamond Black exterior color, inspired by the black paint of the Rolls-Royce Cullinan. Prominent on the paint are 24K and 22K gold-plated details, such as the three-pointed star logo on the hood, the front grille, and the exhaust pipe cap.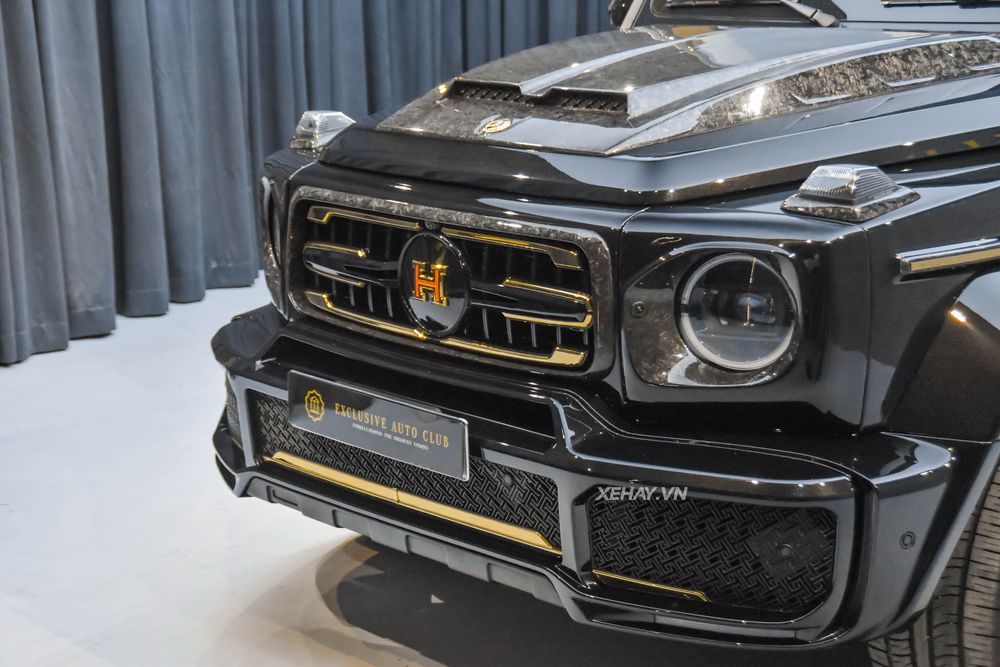 The front of the car impresses with a gold-plated horizontal bar grille. The three-pointed star emblem is replaced with the letter H (short for Heritage) on a red background. The front bumper also adds gold-plated trim lines and stylized H-shaped patterns.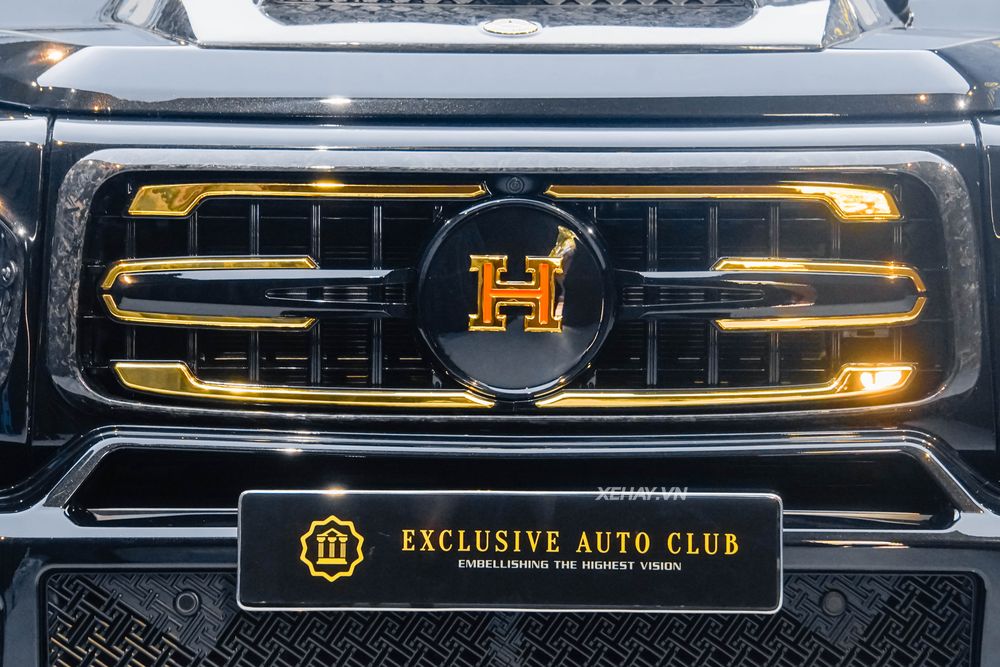 The H-shaped pattern continues to appear on the side of the car, accompanied by a change in shade depending on the viewing angle, combined with the gold-plated words "Heritage Edition". This detail is completely hand-drawn and takes nearly 100 working hours.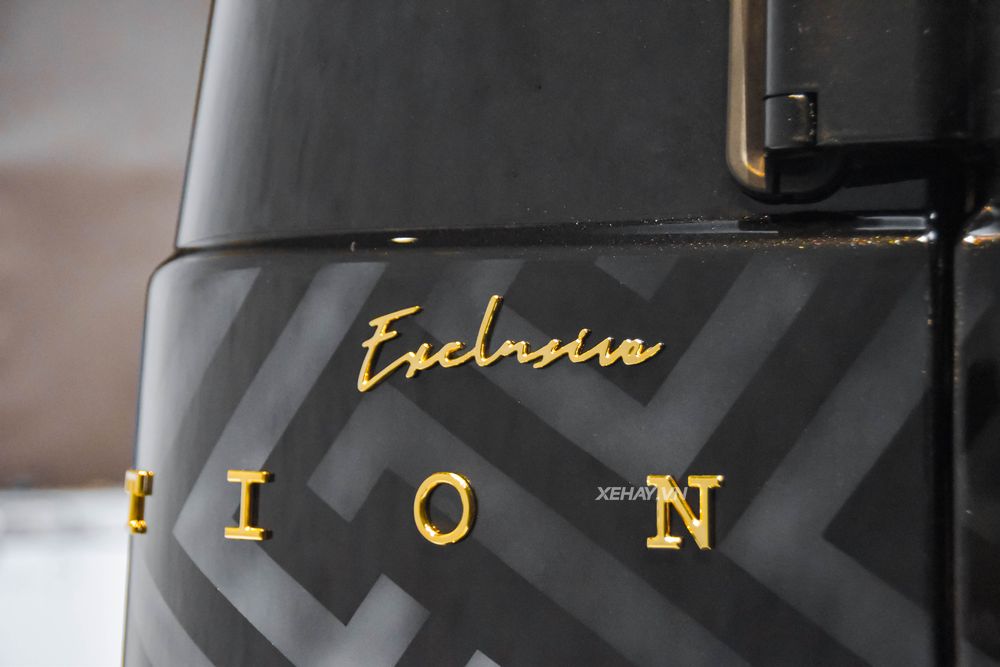 The 22K gold-plated 22-inch wheels are interspersed with H-shaped patterns. This detail is designed based on the principles of straight-line suspension, ensuring that the logo of the brand always remains upright even when the car is moving, inspired by Rolls-Royce models.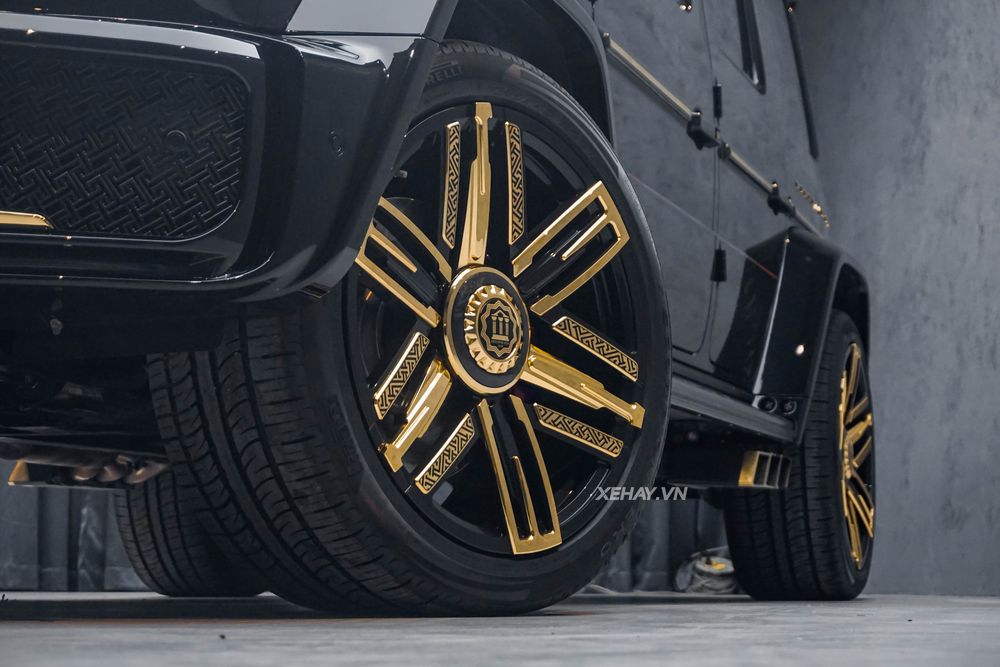 The interior of the GX63 Heritage stands out with its premium Hermes orange color, wrapped in Nappa leather and Alcantara suede. Similar to the exterior, all metal details inside the car such as Burmester speakers, door locks, seat adjustment buttons, window adjustment buttons, and air vent levers are gold-plated. The car's ceiling is decorated with hundreds of fiber optic lights that simulate a starry sky, inspired by Rolls-Royce models. The remote control for this system is also finished with aluminum, carbon, and 24K gold materials.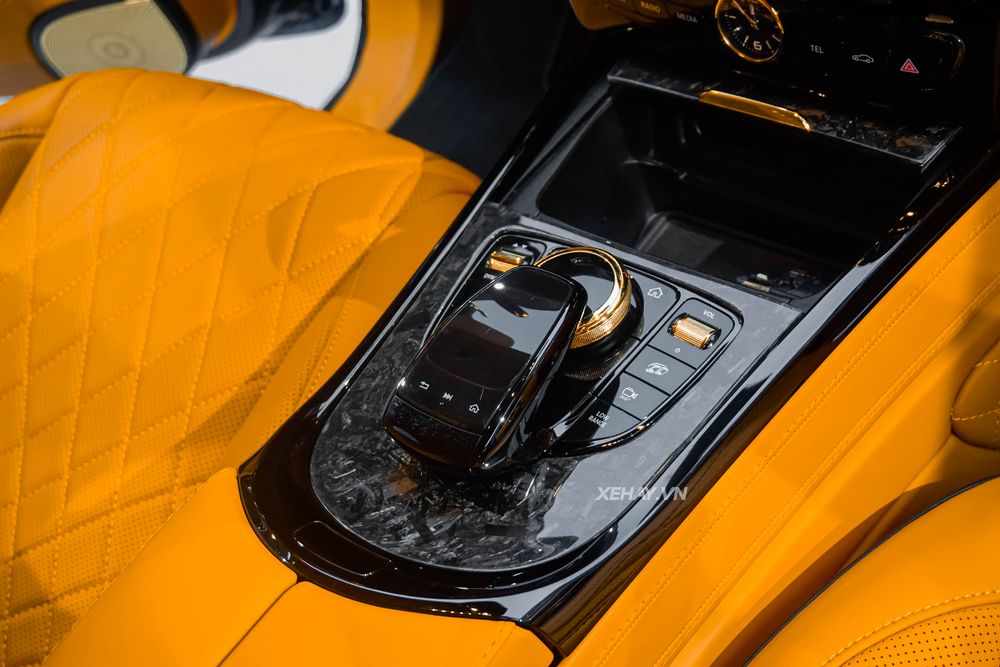 The meticulously finished interior using various high-quality materials naturally comes with a hefty price tag. According to representatives of EAC Vietnam, the starting price for upgrading these GX63 Heritage models is around 2.2 billion VND, depending on the additional equipment that can be added, the upgrade cost can exceed 3 billion VND.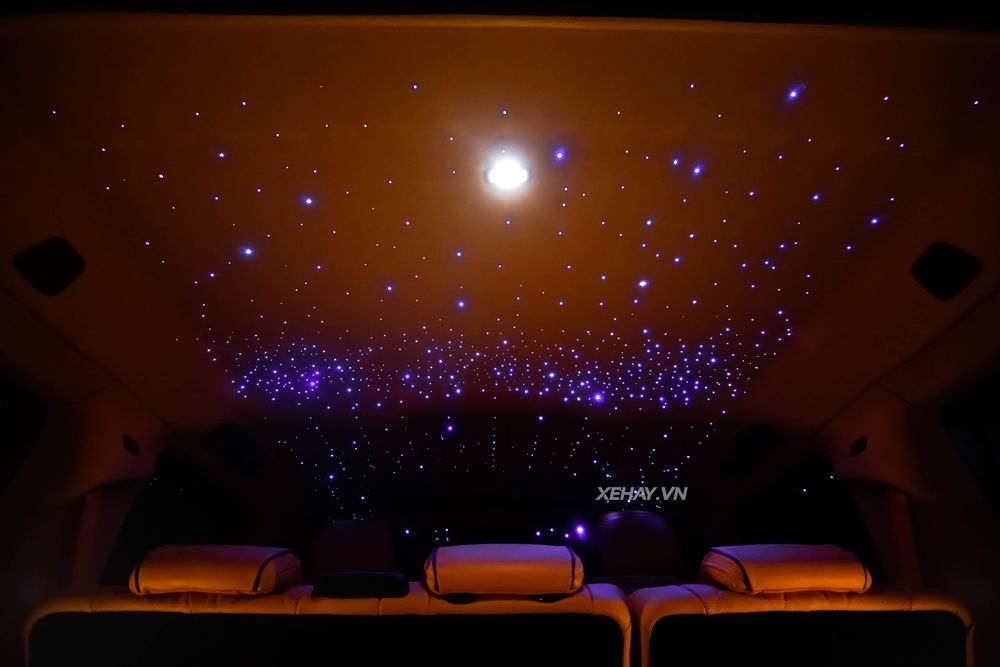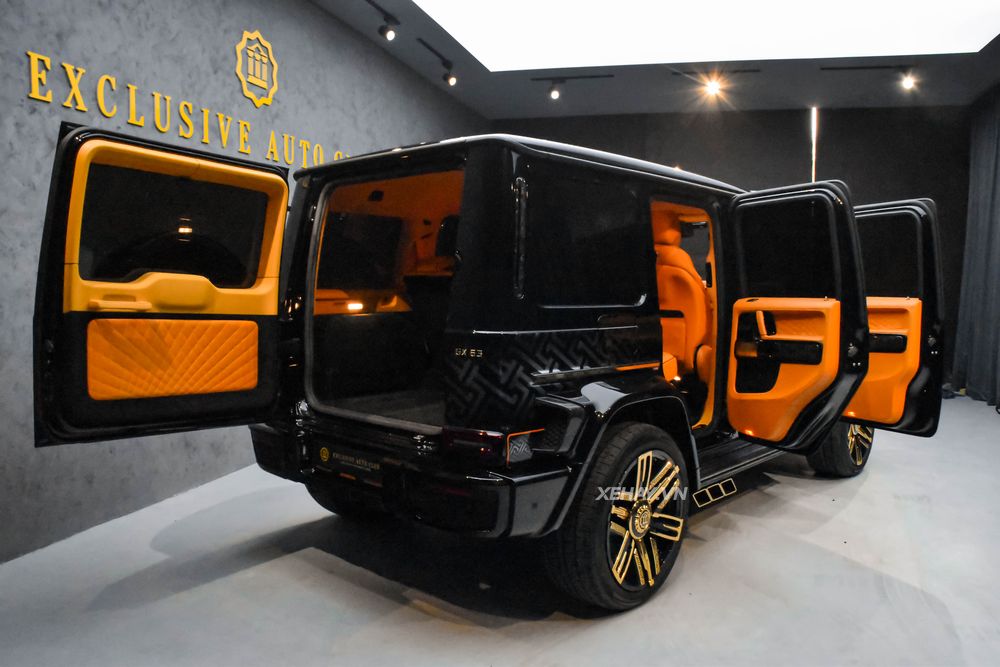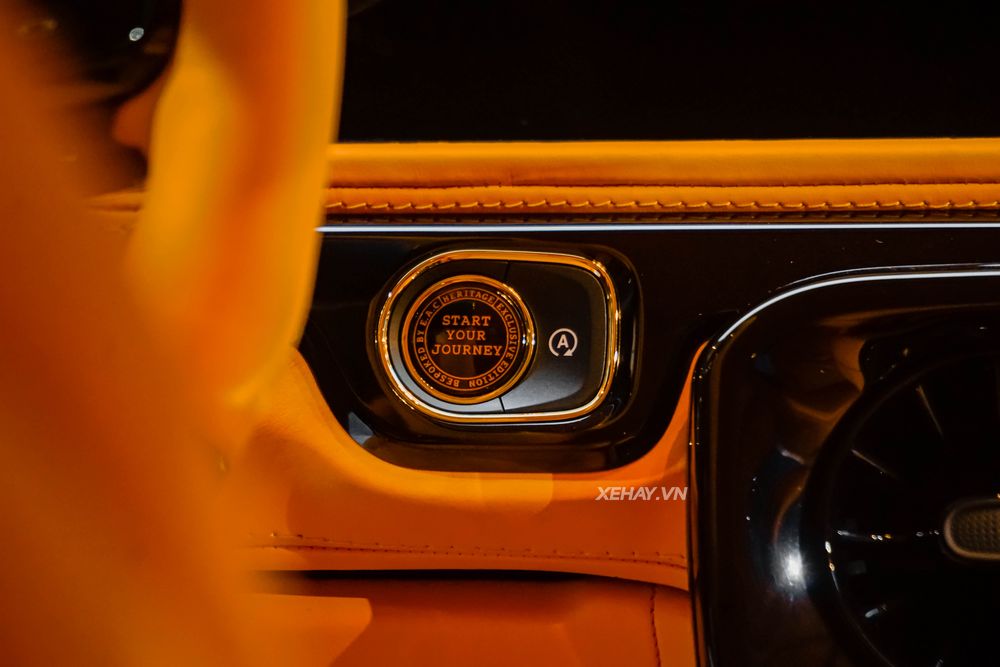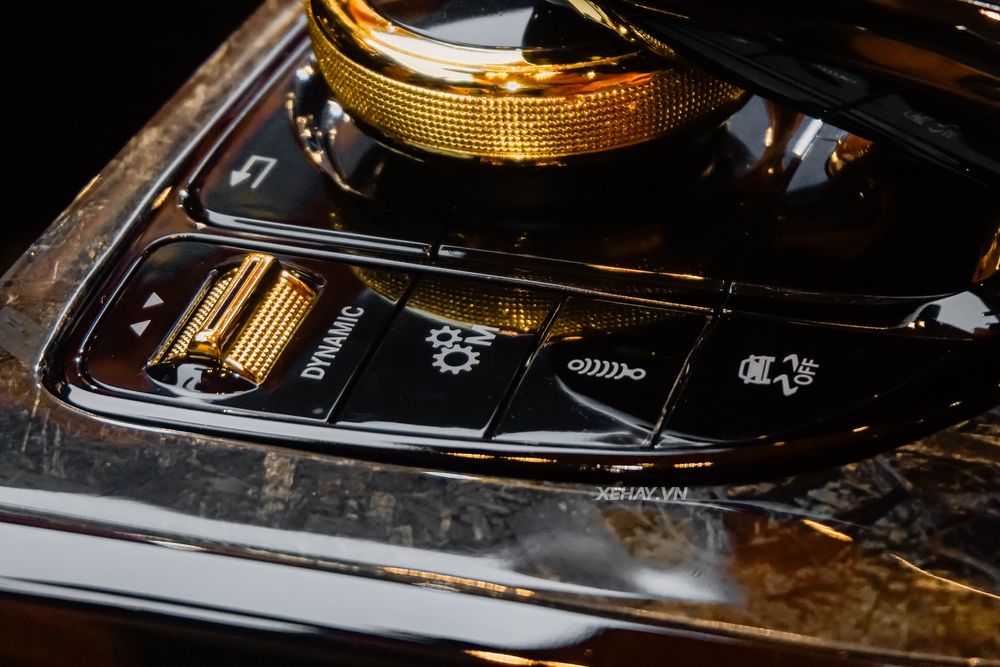 Thái Sơn – Phan Ngọc (Tuoitrethudo)