Following leaked information about BMW's most powerful super SUV appearing on the internet last year, the Bavarian automaker has now officially released the BMW XM Label Red 2024.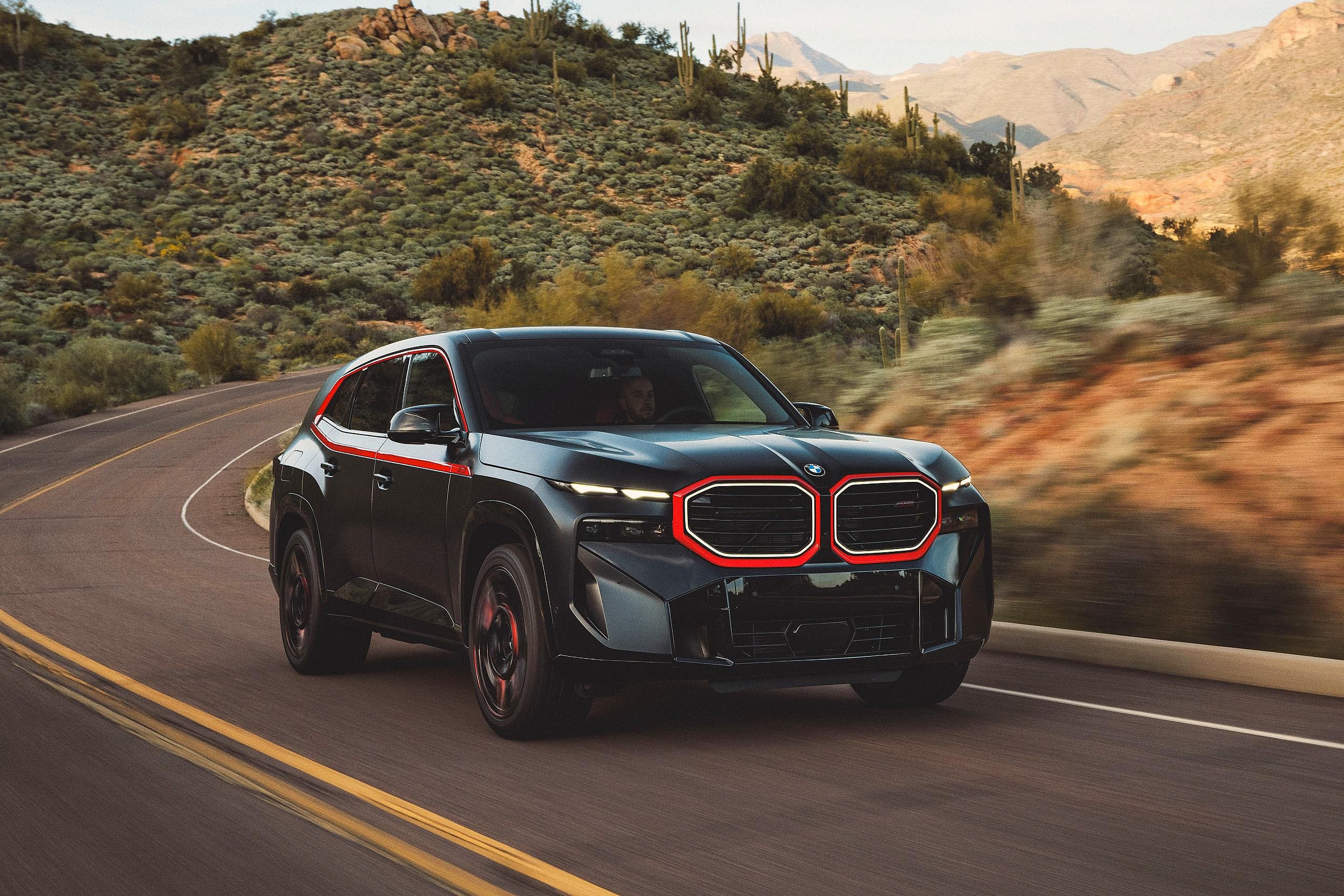 While the XM has already produced a powerful 653 PS and a maximum torque of 800 Nm from its 4.4L, twin-turbocharged plug-in hybrid V8 engine, the Label Red version raises the bar even higher with a more powerful engine under the hood. The electric motor still delivers 197 PS and 280 Nm of torque, while the V8 twin-turbocharged engine now produces 585 PS and 723 Nm – an increase of 95 PS and 73 Nm respectively.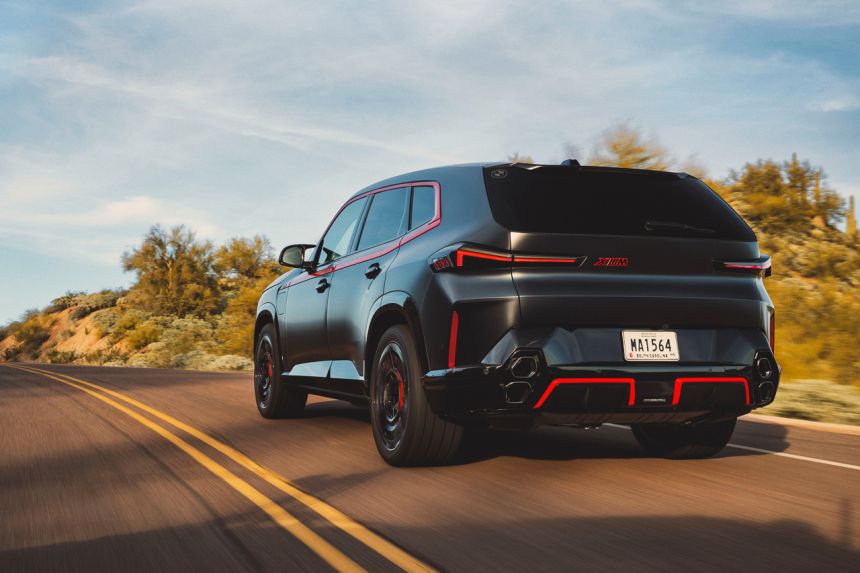 As a result, the 2024 XM Label Red has a combined power output of 748 PS and 997 Nm, surpassing the already powerful standard XM. BMW claims that the XM Label Red can accelerate from 0 – 97 km/h in 3.7 seconds, faster than the standard XM's 4.1 seconds. The top speed is still limited to 250 km/h but can be increased to 290 km/h with the M Driver's Package. In pure electric mode, BMW claims the XM Label Red can reach a top speed of 140 km/h and has an estimated range of 75 to 83 km.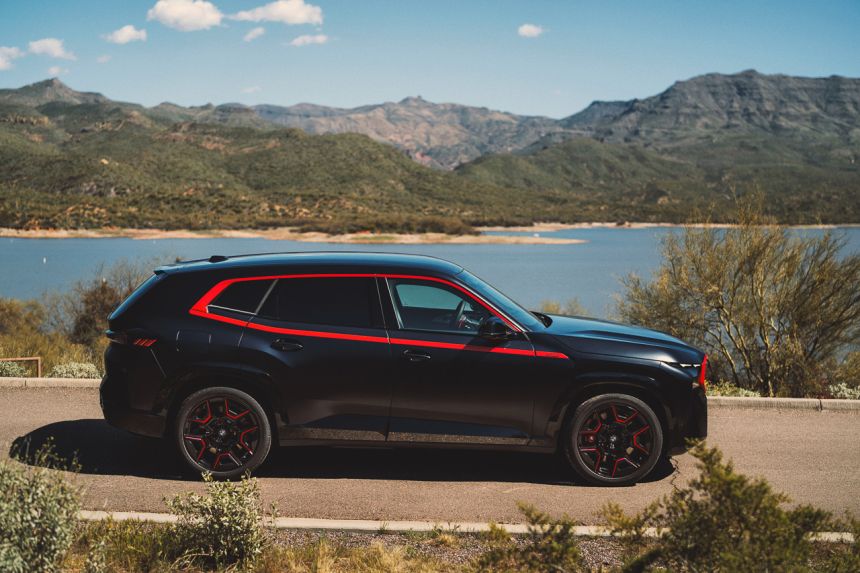 To differentiate the Label Red version from the standard XM, BMW has added sporty red accents and a red emblem.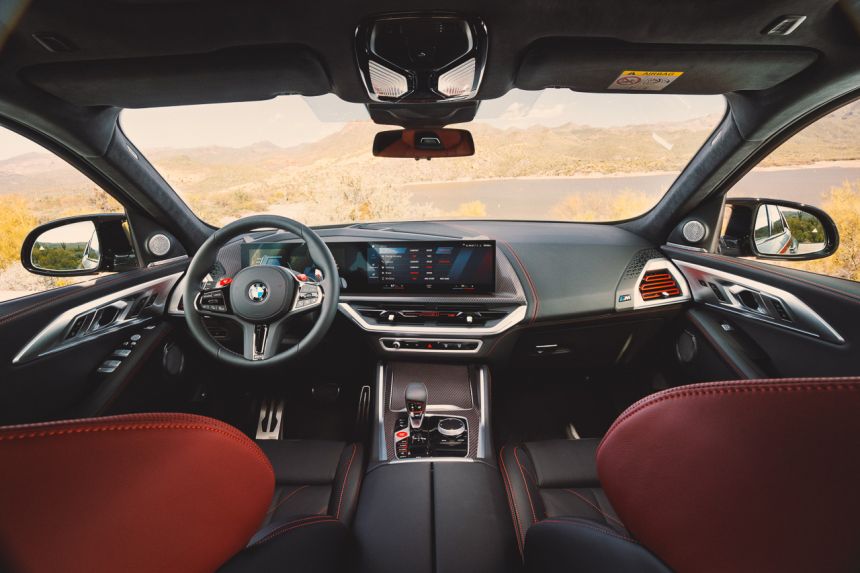 Similarly, the interior of the XM Label Red features extensive red accents. Red contrast stitching can be seen on the door panels, dashboard, center console, and seats. Additionally, the air conditioning vents are also decorated with red accents.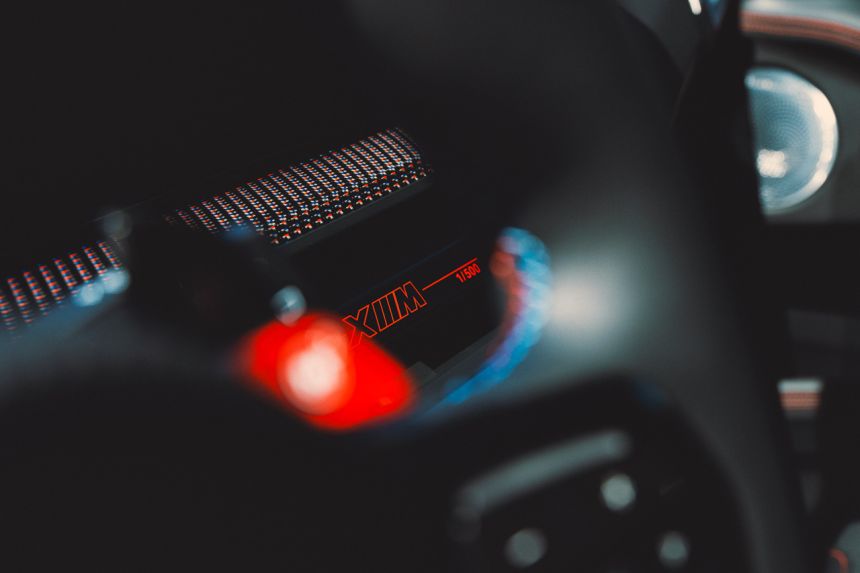 In addition, there is a red XM emblem just below the display screen to remind people that they are inside a special edition vehicle.
The BMW XM Label Red 2024 will make its official public debut at Auto Shanghai this year. Production will begin in August 2023 at BMW's Spartanburg plant in the United States.
Trang Nguyen (Forum.autodaily.vn)