Ducati Scrambler Icon 2023
The Ducati Scrambler Icon 2023 has had almost all of its details changed but still retains the original classic design. Ducati now offers more color options for the new Scrambler Icon, with a range of youthful colors like blue, orange, and red…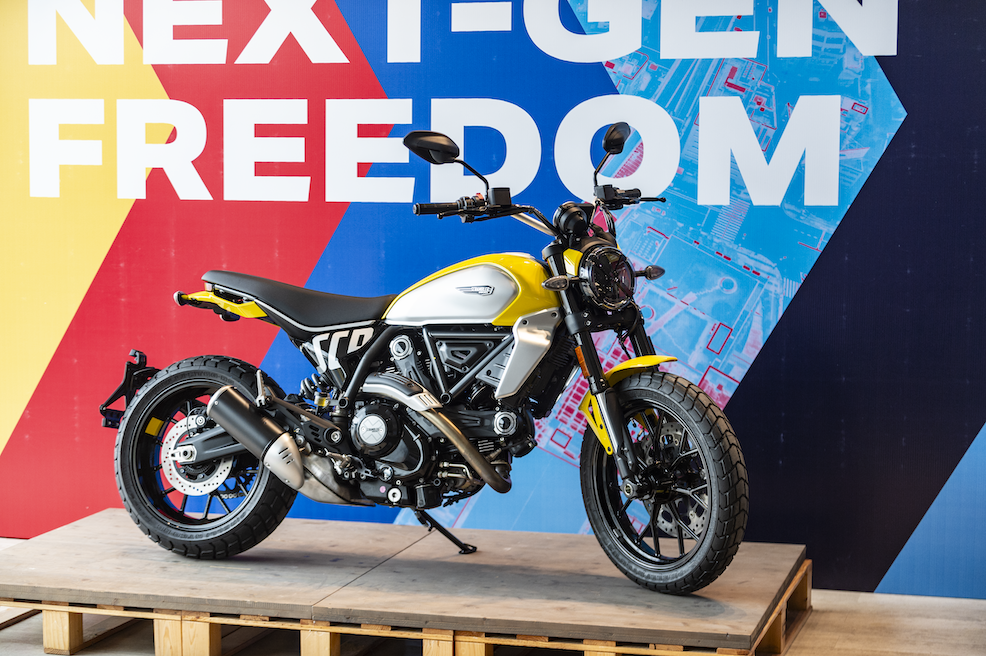 The Ducati Scrambler Icon stands out with its round headlamp and impressive daytime running light strip with the familiar X-shaped cover. Now, the lights of the new Scrambler model in general use completely LED technology, no longer halogen like the previous generation.
The seat is designed to be slimmer and flatter, with a reduced height of 795 mm. At the rear, the taillight cluster has also been completely redesigned to look more impressive. The Ducati Scrambler Icon 2023 has many improvements not only in appearance but also with a new frame, refined engine, and redesigned tail grab handle.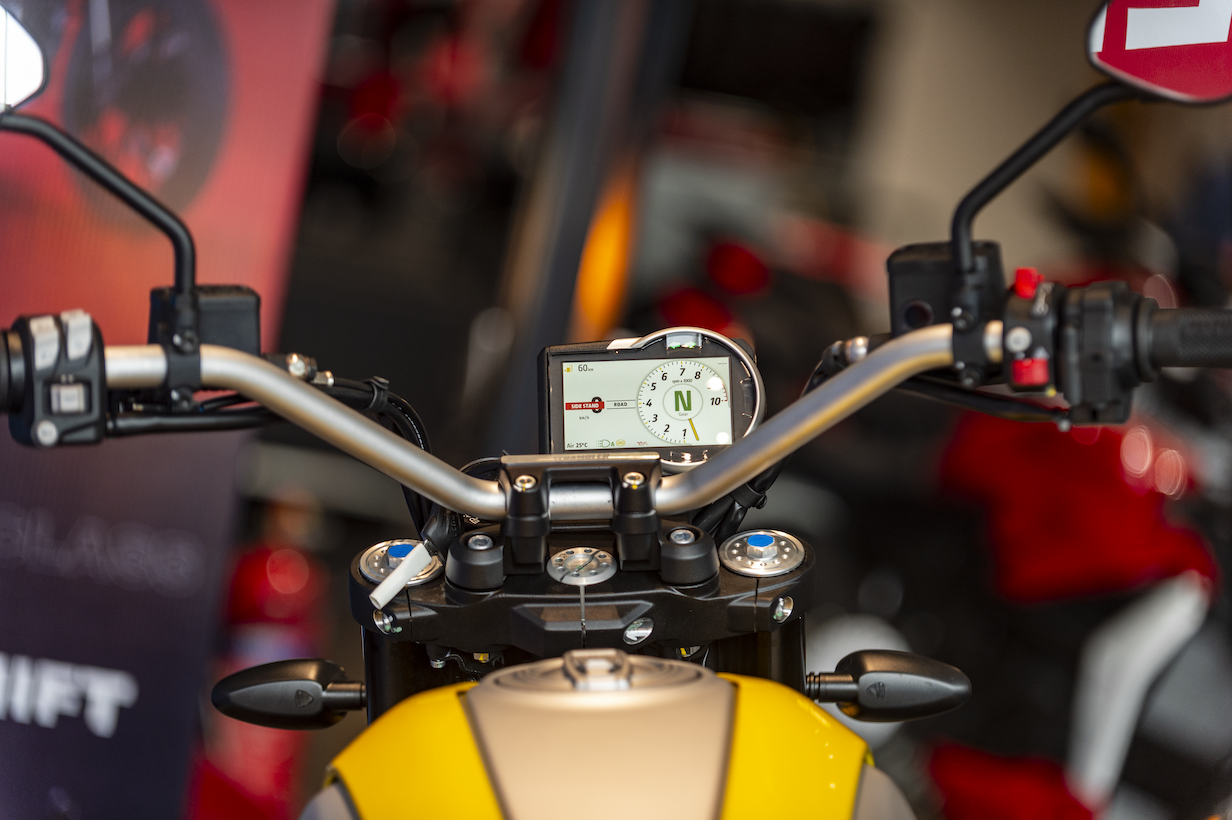 The new Ducati Scrambler Icon is 4 kg lighter than the previous version, making the wet weight reach 185 kg instead of 189 kg. Technology is the factor that Ducati wants to focus more on the Scrambler Icon, which is the completely new round LCD instrument panel now replaced by the 4.3-inch TFT screen.
The Cornering ABS system continues to be present on the Scrambler Icon, but the bike now also has the Ducati Traction Control traction control technology that can be adjusted to 4 levels and turned off when needed. The bike has 2 riding modes: Road and Wet.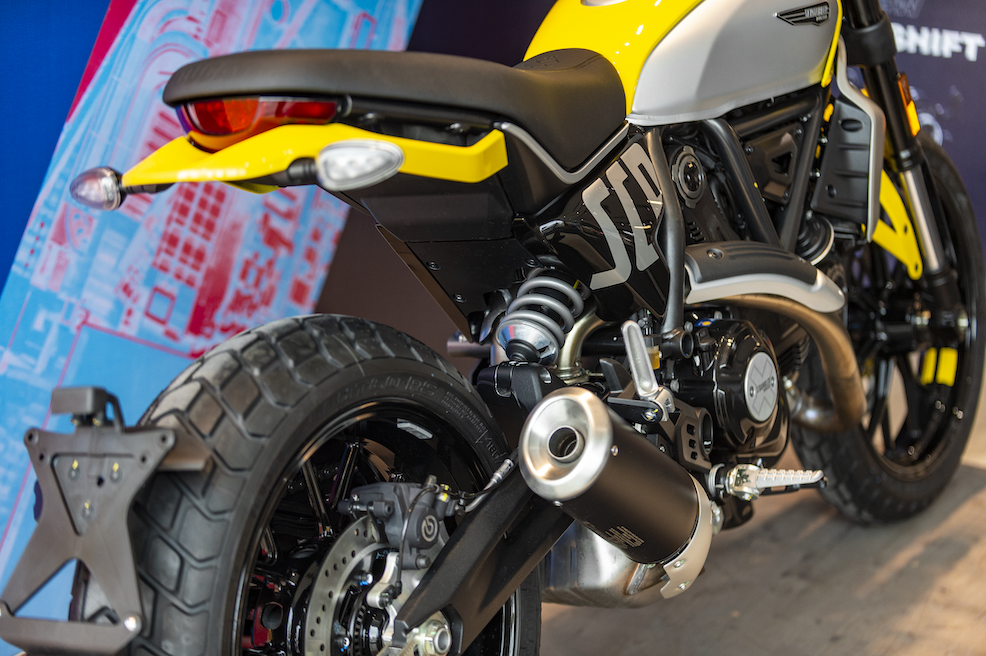 In addition to upgrades in appearance and technology, the Ducati Scrambler Icon 2023 continues to reuse the air-cooled engine as in previous generations, but has been fine-tuned. The 803cc L-Twin engine on the new Scrambler Icon delivers 73 horsepower at 8,250 rpm, and a torque of 65.2 Nm at 7,000 rpm.
Ducati Scrambler Full Throttle 2023
The first difference of the Ducati Scrambler Full Throttle 2023 must be mentioned is the Rosso GP '19 red and black color scheme. Some exterior details are also more special, such as the seat, front and rear turn signals of the Full Throttle, which are made in a compact round LED style similar to the previous generation Nightshift model.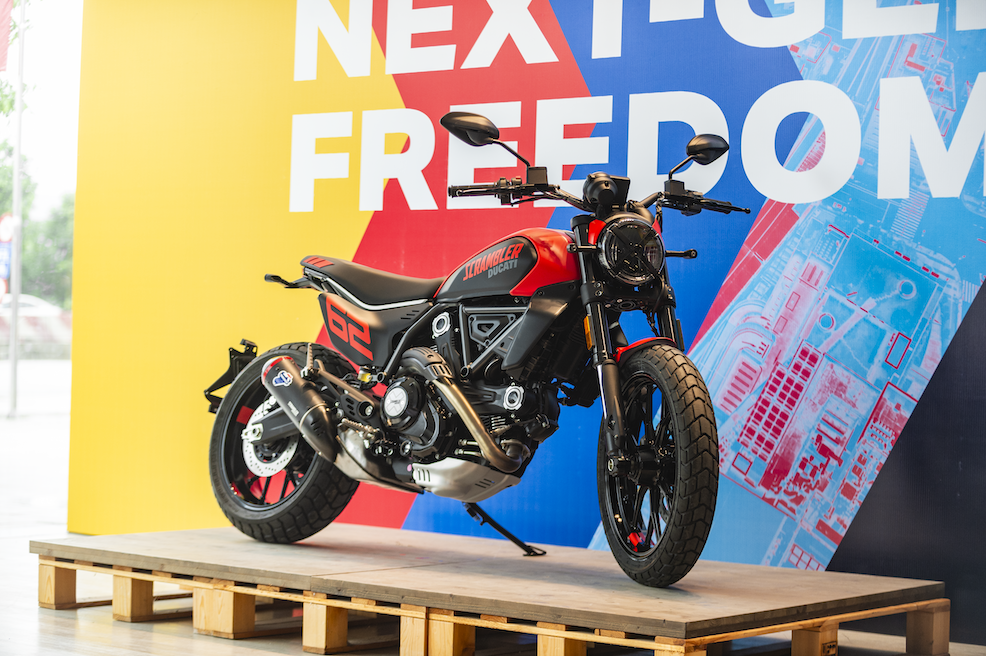 This upgraded version of the Full Throttle comes with engine guard details, along with the Termignoni exhaust system for a more exhilarating sound, and a two-way quickshifter system.
Ducati Scrambler Nightshift 2023
The Ducati Scrambler Nightshift 2023 no longer wears a dark night dress, but is replaced by navy blue combined with a classic brown bread-colored seat.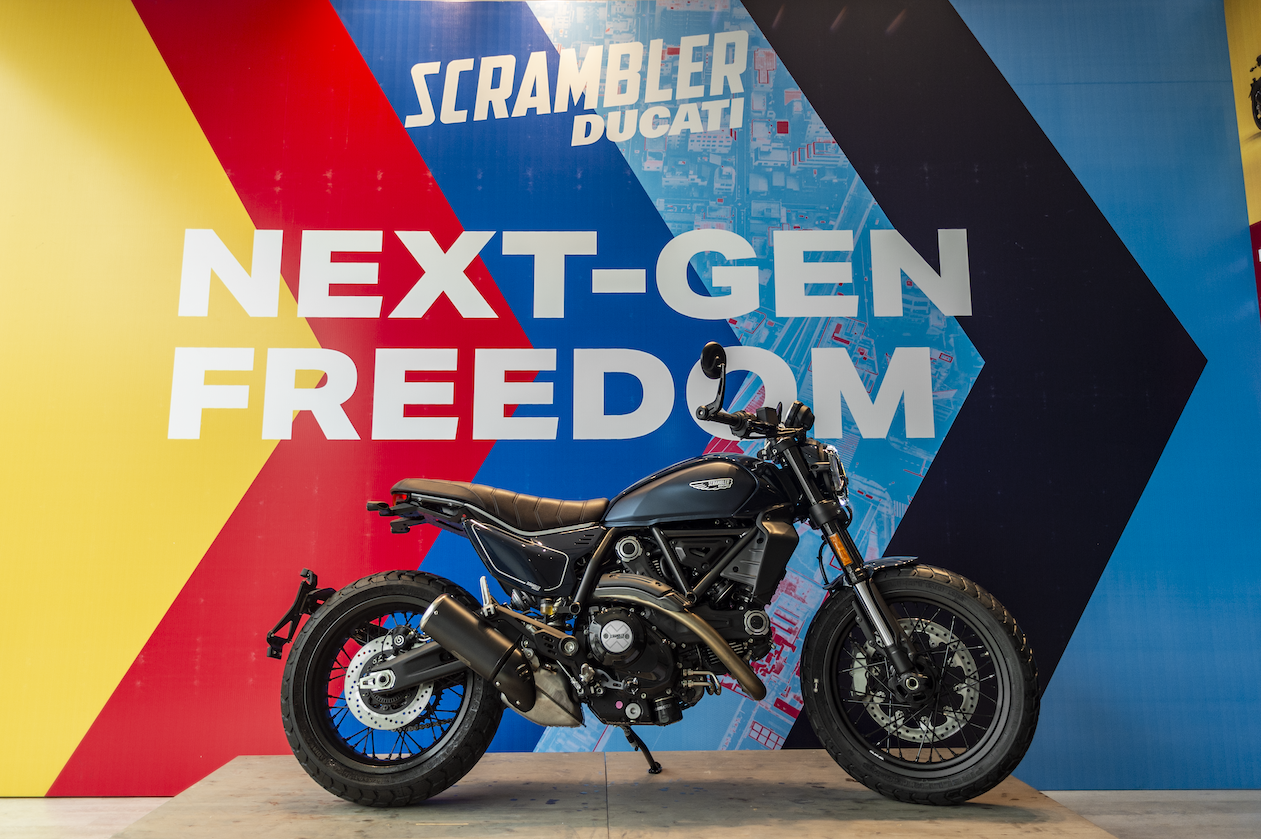 The new Nightshift is equipped with low handlebars for a slightly Cafe-Racer inclined sitting position, round retro-style rearview mirrors, and a dust-looking spoke wheel system for added coolness. Apart from these differences, both the Full Throttle and Nightshift versions still inherit the same drive system and new technologies as mentioned above.
Luân Võ (forum.autodaily.vn)