Harley-Davidson Nightster Special
Introducing the brand new Nightster Special to the Sportster segment in 2023, developed from the 2022 Nightster model. With impressive style, advanced technology upgrades, and a pre-installed passenger seat, the Nightster Special brings its own unique personality compared to the existing Nightster and Sportster S models.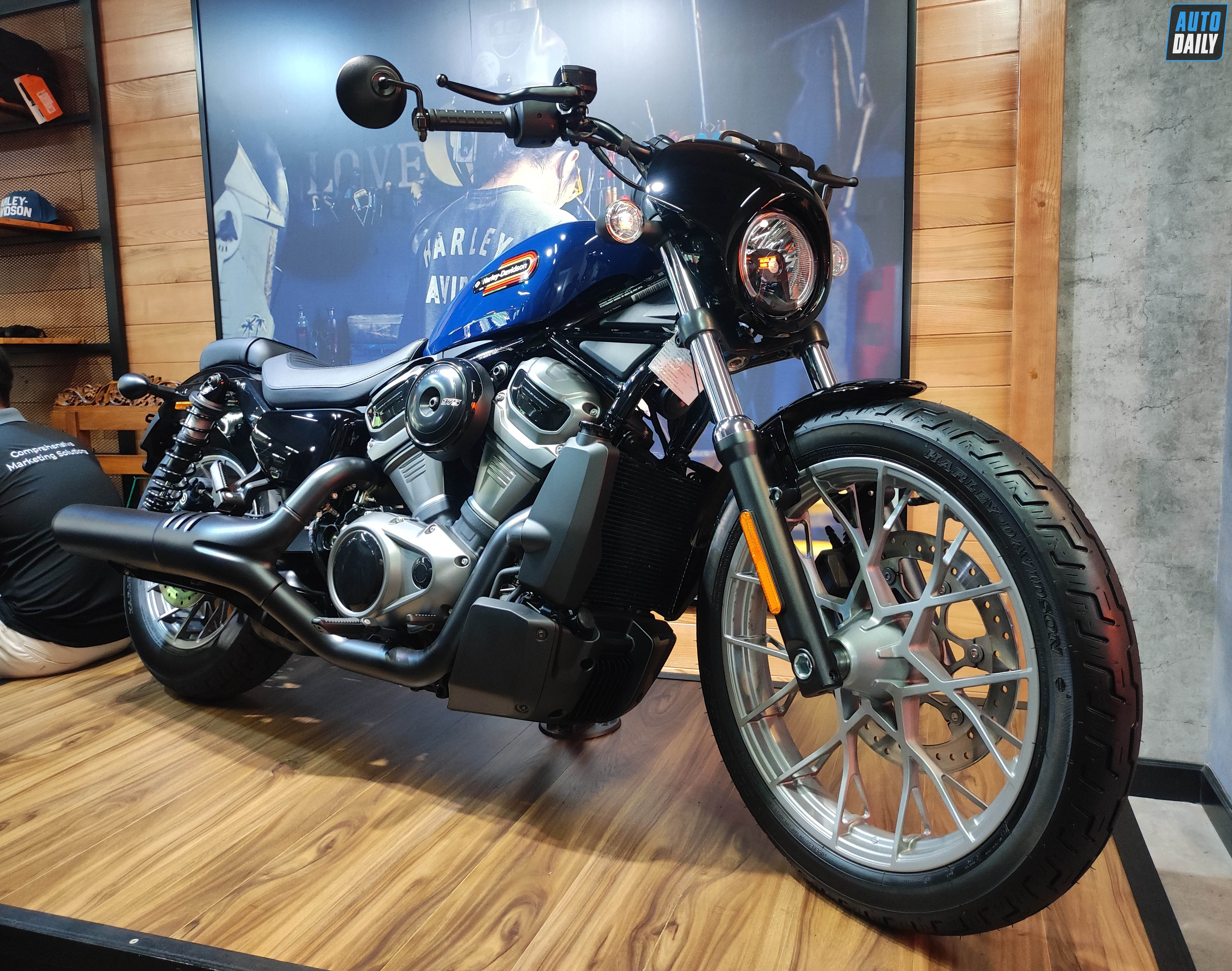 The Harley-Davidson Nightster Special features the liquid-cooled Revolution Max 975T V-Twin engine, producing 90 horsepower and 95 Nm of torque, tuned to deliver outstanding low-end torque. This engine plays a key role in supporting the main load for the frame, allowing for the elimination of many traditional frame components, thereby significantly reducing the weight of the bike.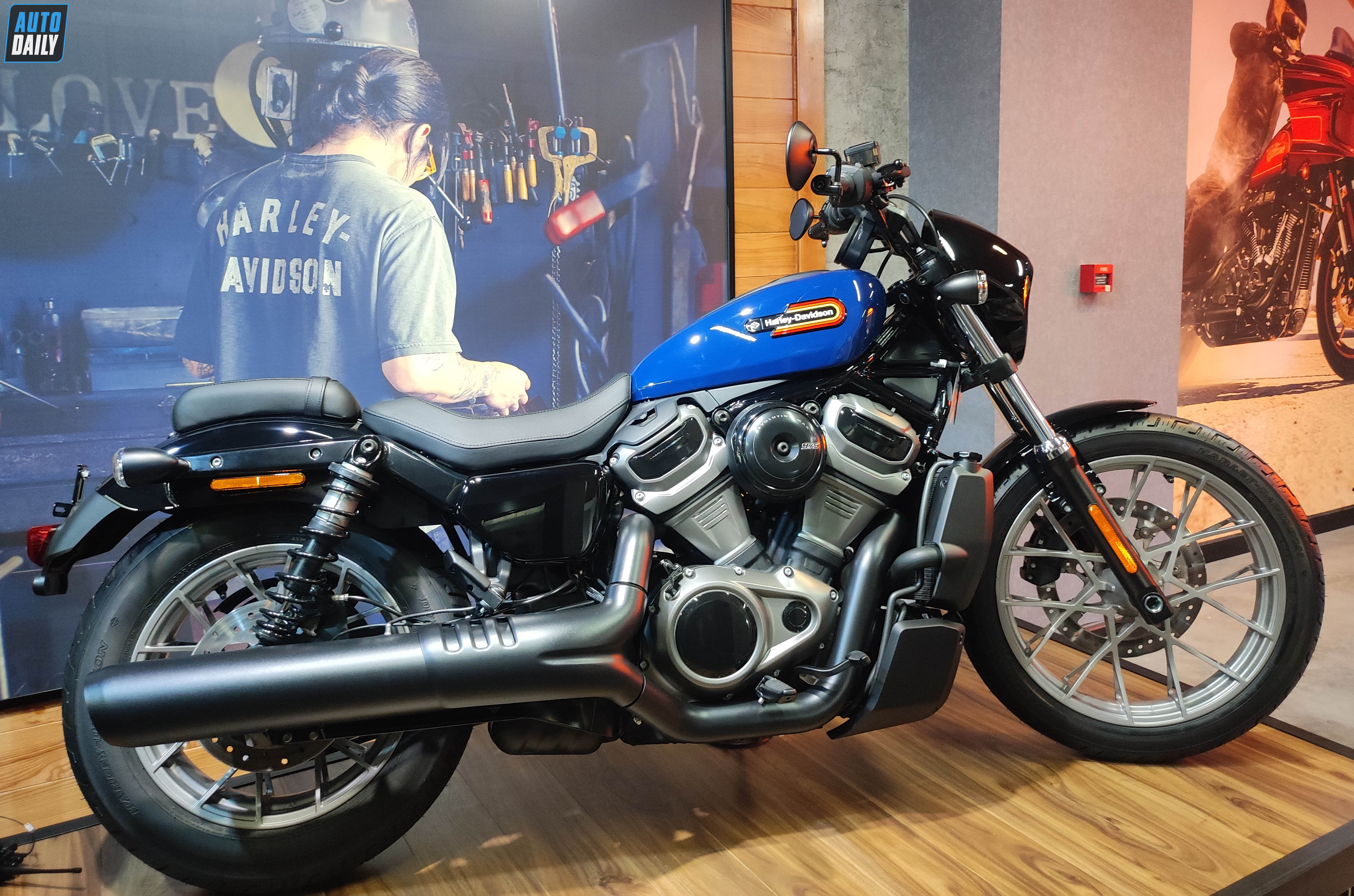 New features on the Nightster Special include: Rear passenger seat and foot pegs. Aluminum cast wheels equipped with a Tire Pressure Monitoring System (TPMS). 5-inch handlebars and handlebar risers that raise the handle position by 2 inches and move it back by 1 inch, providing a comfortable and proactive riding position.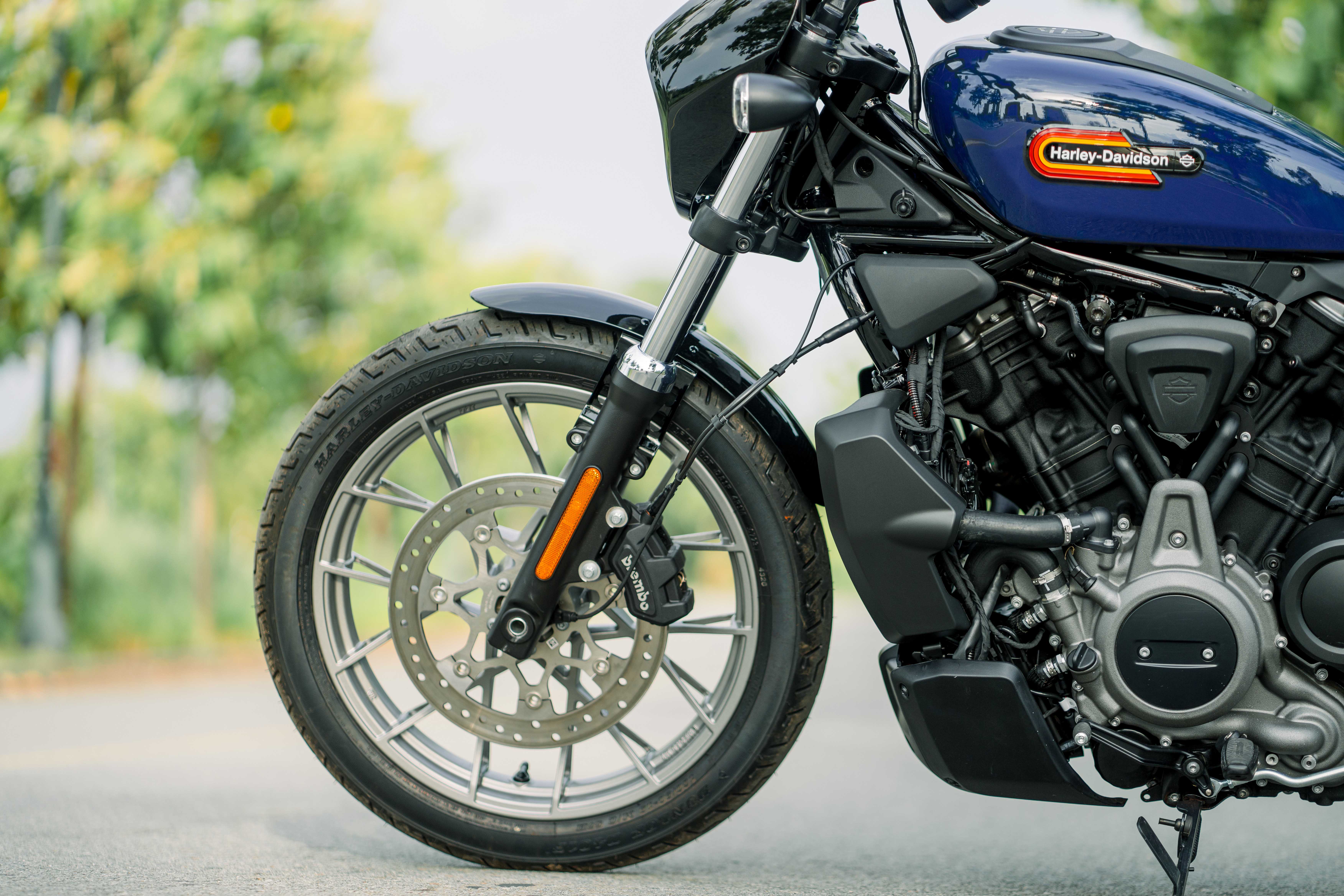 The 4-inch round TFT display shows all relevant information and entertainment features, controllable by buttons on the handlebars. The screen can be connected to smartphones via Bluetooth. Users can also equip Bluetooth integrated headphones in their helmets to fully experience the entertainment features.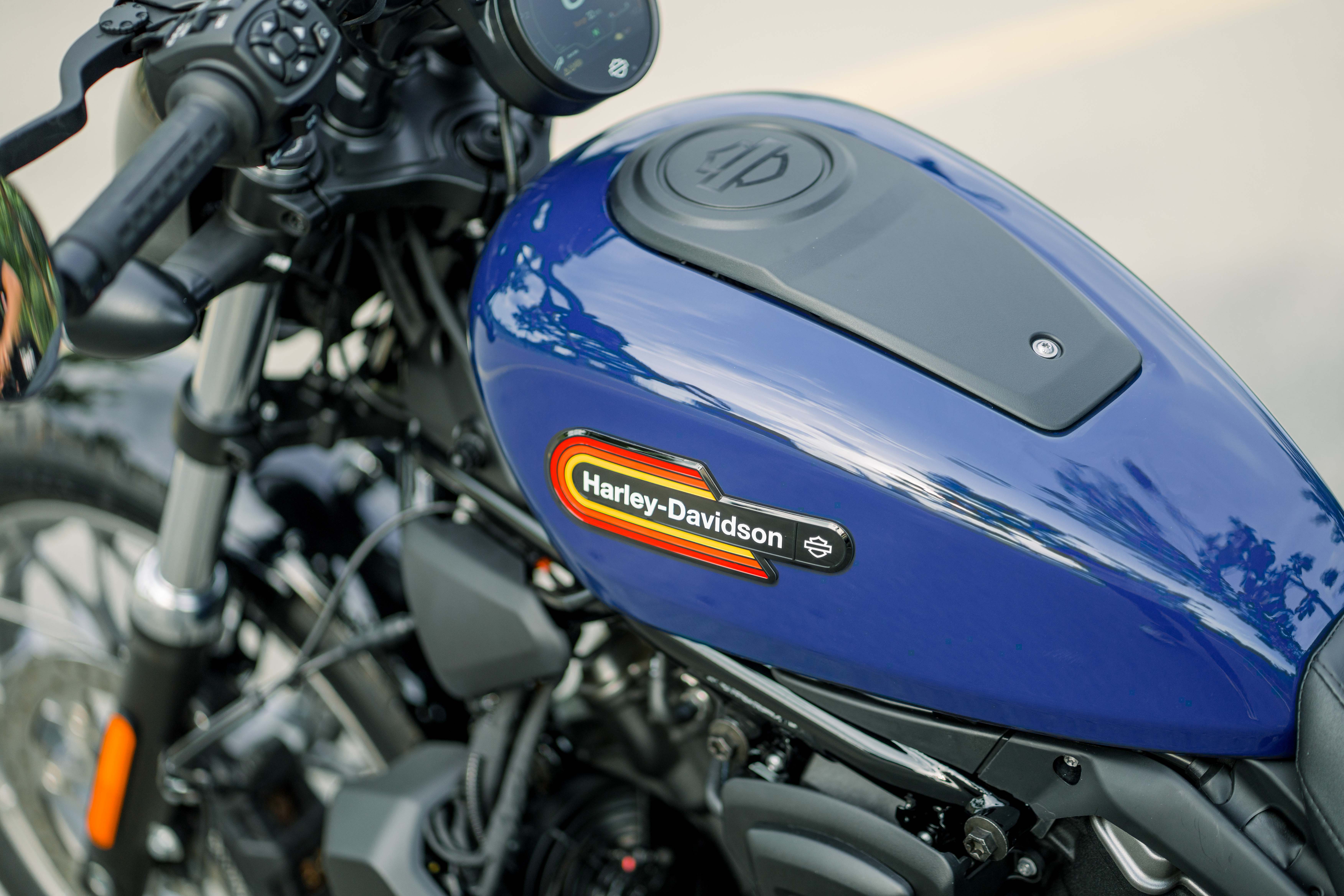 Top-of-the-line Brembo braking system, with a single front brake with 4-piston calipers and a 320mm rotor, and a single rear brake with a single piston caliper and a 260mm rotor. The 11.7-liter fuel tank is placed under the seat, helping to lower the bike's center of gravity, providing a more stable riding experience and making it easier to deploy the kickstand.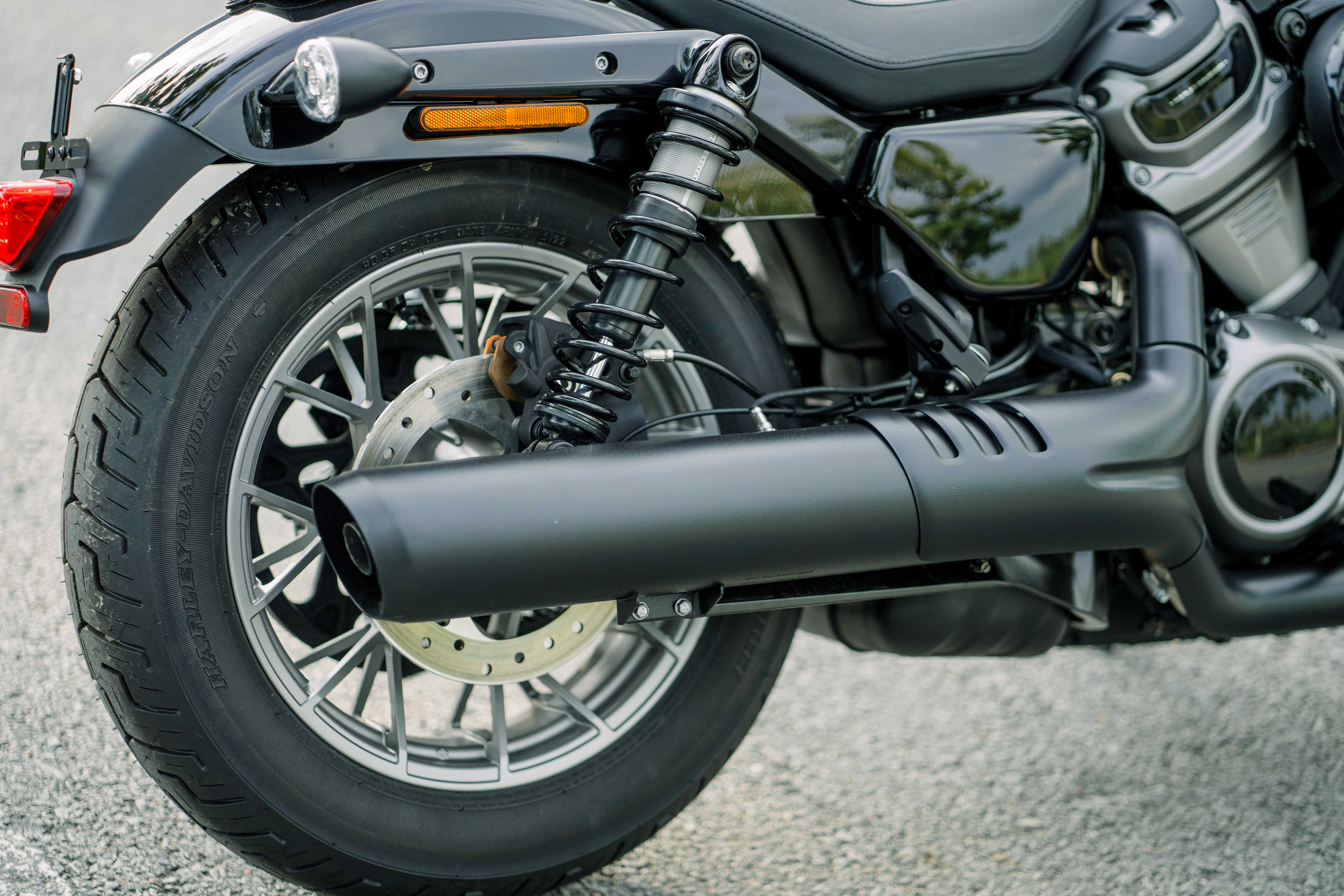 The Nightster Special offers 3 riding modes: Road, Sport, and Rain, predefined, and 2 customizable riding modes. It is equipped with Harley-Davidson's Rider Safety Enhancements, including: Anti-lock Braking System (ABS), Traction Control System, and Drag-Torque Slip Control. The bike also features standard Cruise Control and a USB charging port.
Harley-Davidson Breakout 117
The beloved Breakout Cruiser is back, more powerful than ever with its captivating muscular style and impressive chopper design. Providing power to the Breakout is the Milwaukee-Eight 117 V-Twin engine with a displacement of 1,923cc, producing 101 horsepower and 167 Nm of torque.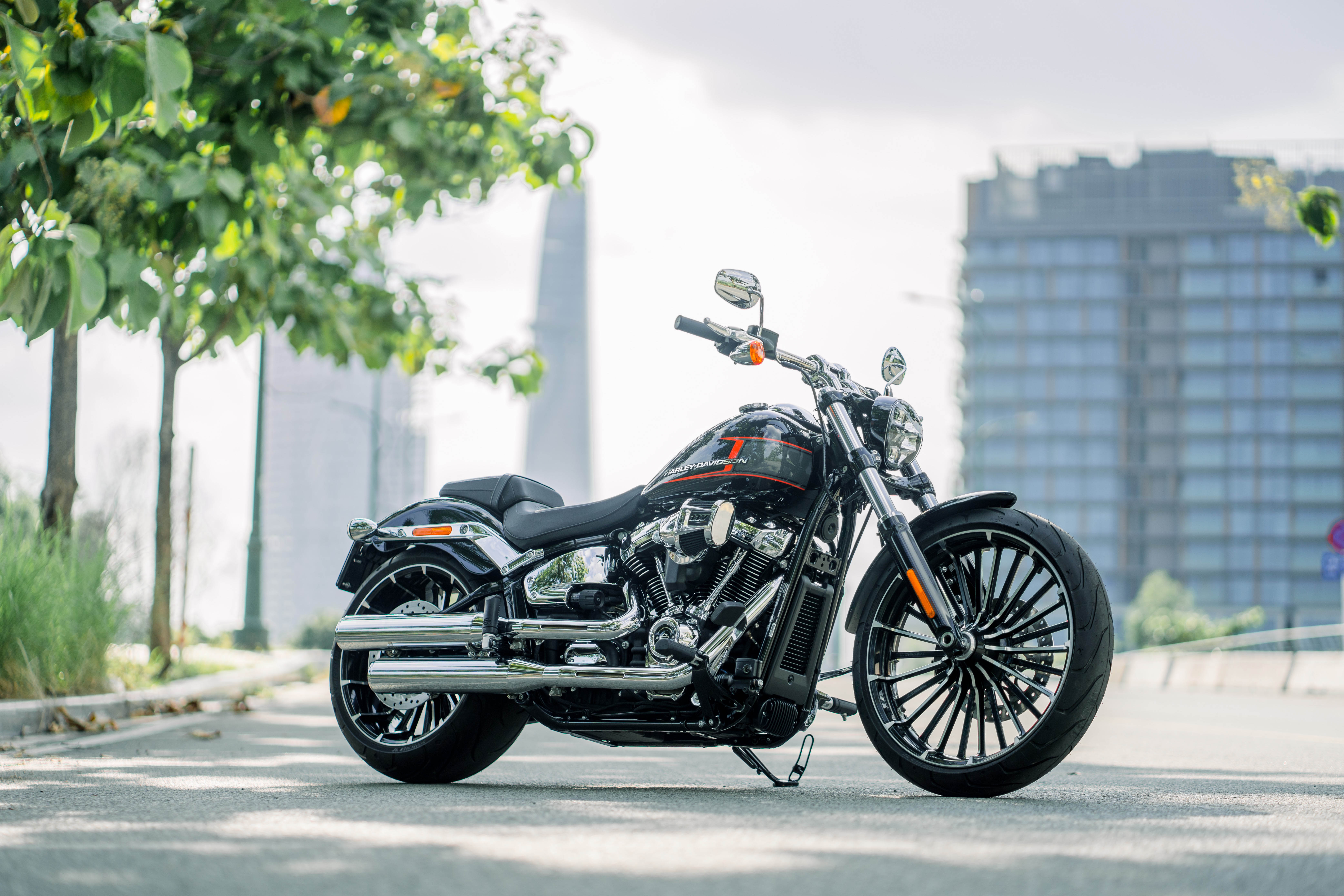 New features on the Harley-Davidson Breakout 117 include: An 18.9-liter fuel tank, a 43% increase compared to the 2022 Breakout model (13.2 liters). New handlebar risers and stainless steel handlebars, raised by 3/4 inch compared to the predecessor, improving reach and control.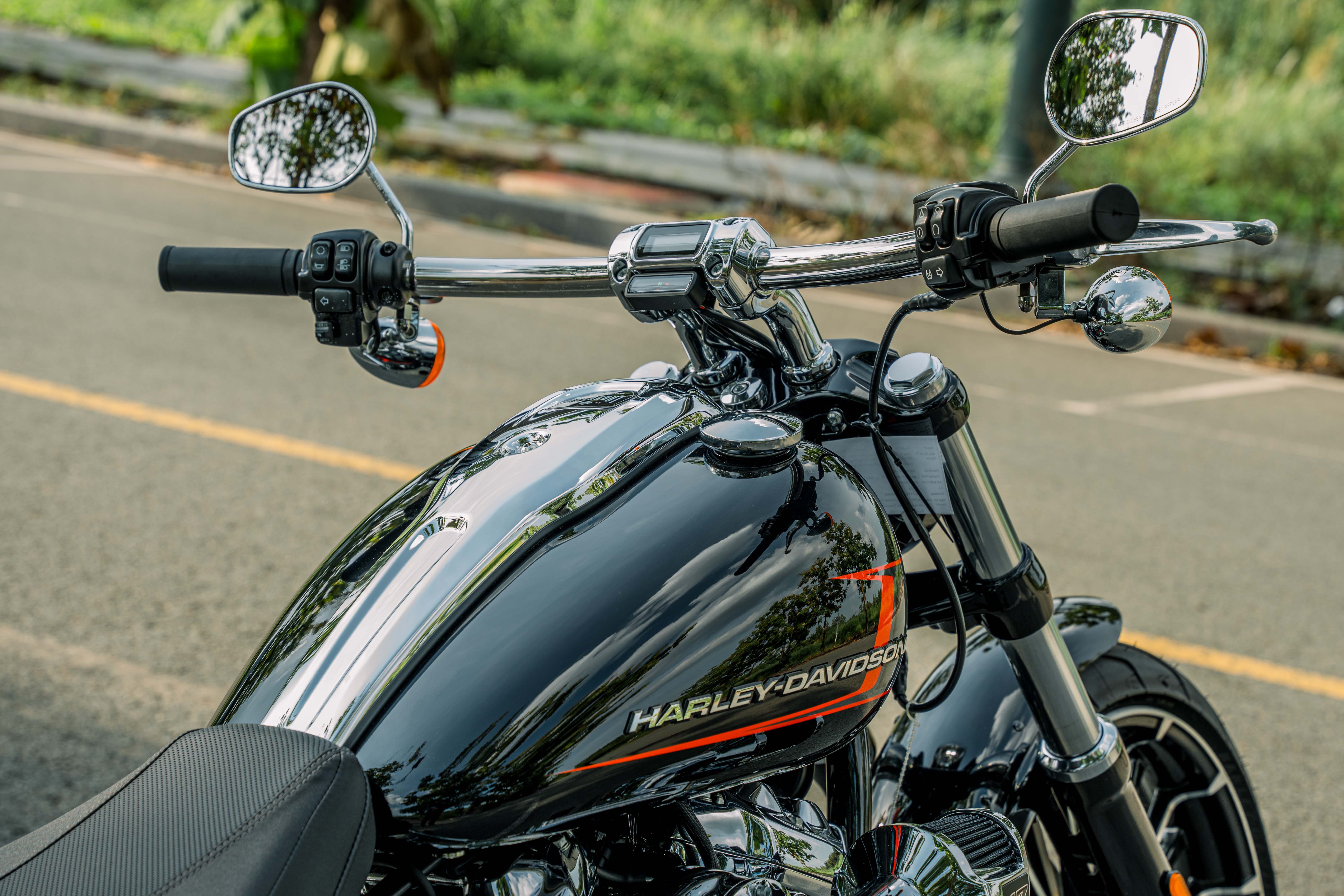 Bright chrome plating on rear lift arms, side covers, exhaust shield, turn signals, mirrors, Heavy Breather air cleaner, and new 26-spoke cast aluminum wheels. The bike is also equipped with Traction Control and Cruise Control.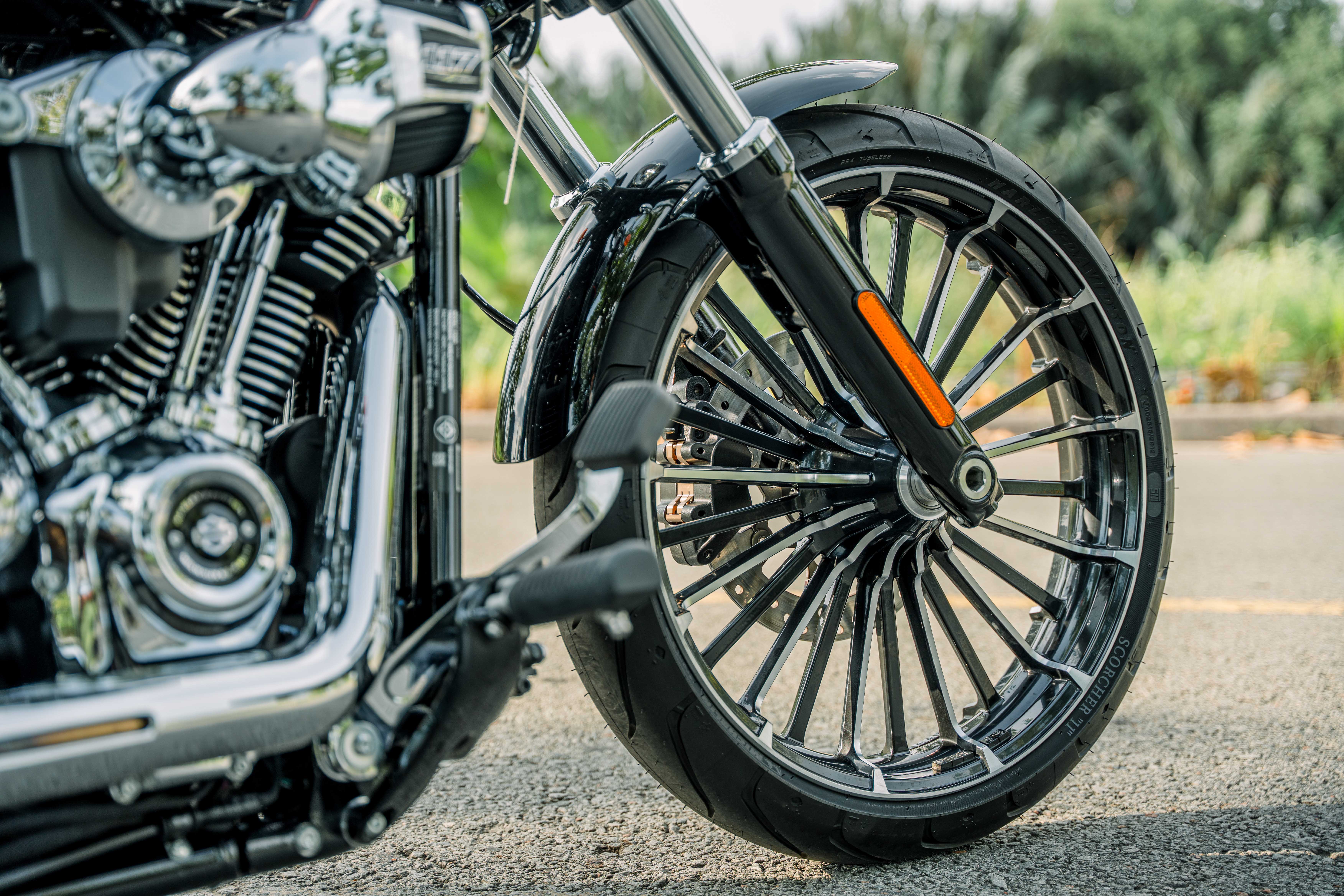 The Breakout 117 uses Harley-Davidson's Softail frame with classic lines adjusted to provide modern performance and riding experience. With a more muscular appearance, the Breakout 117 is a comprehensive upgrade that Harley-Davidson Softail style lovers cannot ignore.
Thành Nhơn (forum.autodaily.vn)