The latest update will add new colors and modify the original color scheme for 2023 to be black (Matte Gunpowder Black Metallic), with some changes to the black tone like the front suspension system, engine cover. Meanwhile, the red color (Candy Chromosphere Red) has been changed on the Dark Shroud, giving the Neo Sport Cafe a more masculine and distinctive look.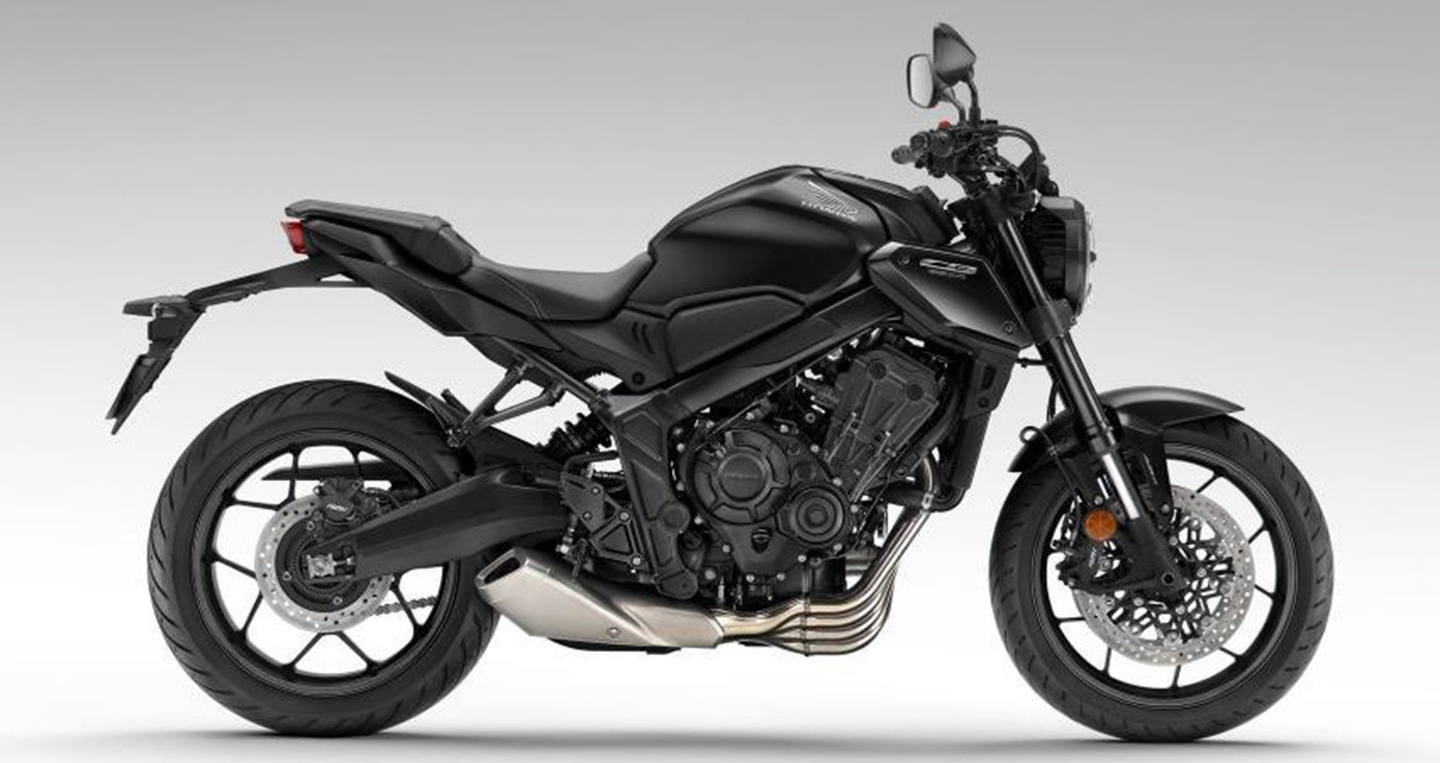 For the official selling price in Indonesia, Honda CB650R 2023 will have a price of 291,006,000 Rupiah, equivalent to about 458 million VND, this is considered a very high price compared to the 2023 version in Thailand. The official price in Thailand is only 312,000 Baht (211 million VND).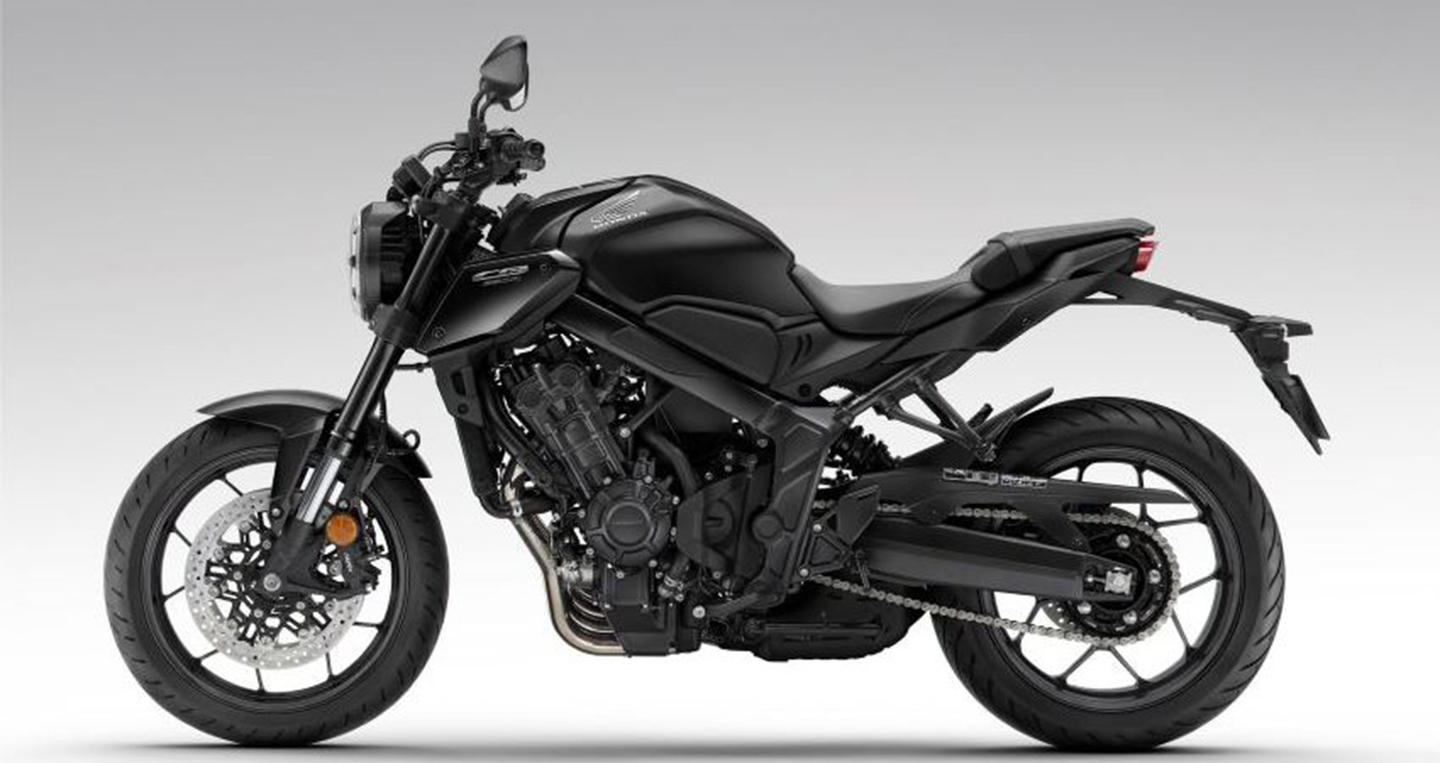 Honda CB650R 2023 still maintains the design language of the previous version, however, the engine will be improved to meet the new Euro 5 emission standards. In addition, the front suspension of the Honda CB650R has been slightly adjusted to provide better shock absorption efficiency.
A notable adjustment on this CB650R is the wider handlebars, which brings better maneuverability and a USB Type-C charging port is also added under the seat for users to charge the battery of electronic devices.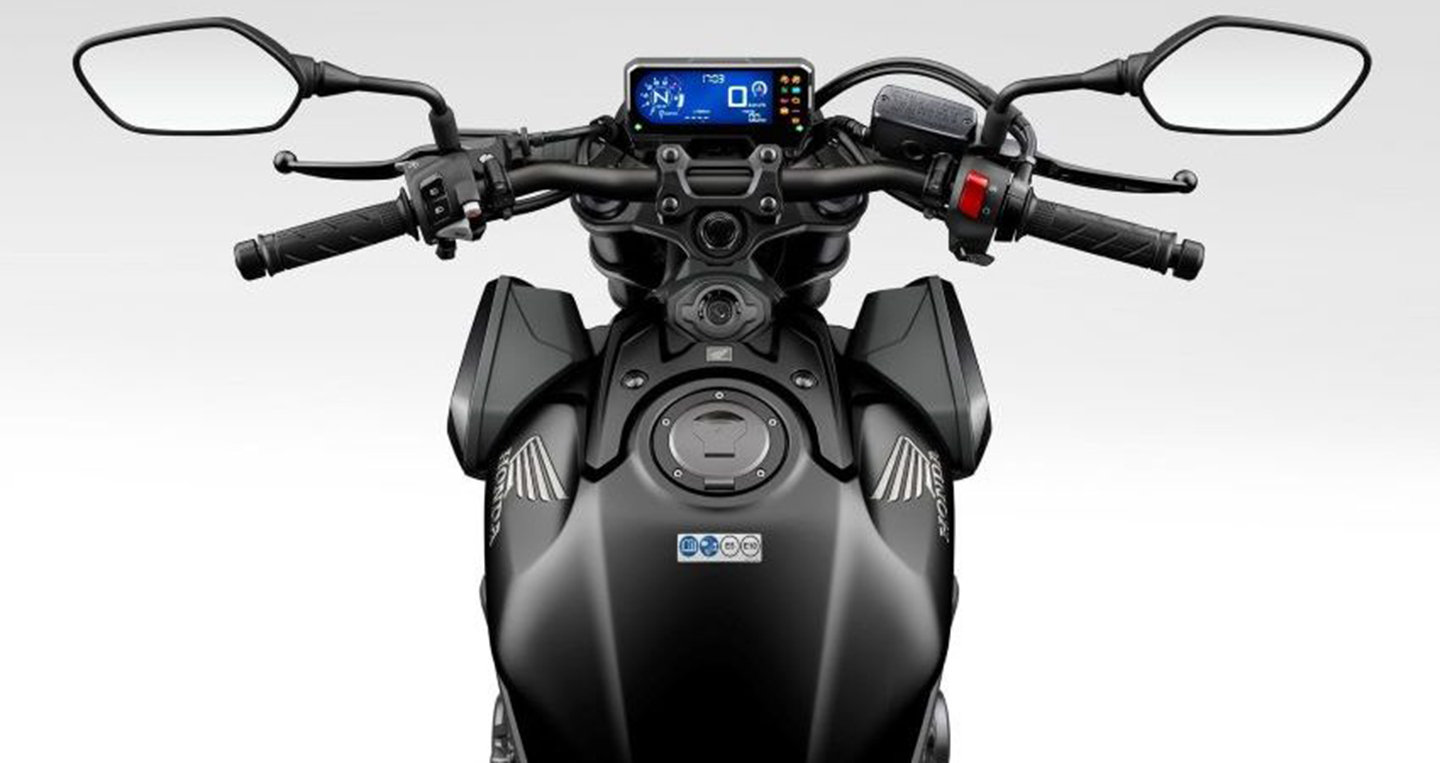 The black details are applied to all parts of the new motorcycle, including the wheels, front suspension system, gas tank gear, engine cover and clutch, in addition to the supports for footrests, brakes and clutch levers.
The lighting system on the CB650R is optimized with all lights on the bike being premium LED lights. The front light has a round design, combined with 2 parallel strips inside, reflecting the style of the CB1000R Neo Sports Café. The taillight design is inspired by the simplicity of the CB1000R.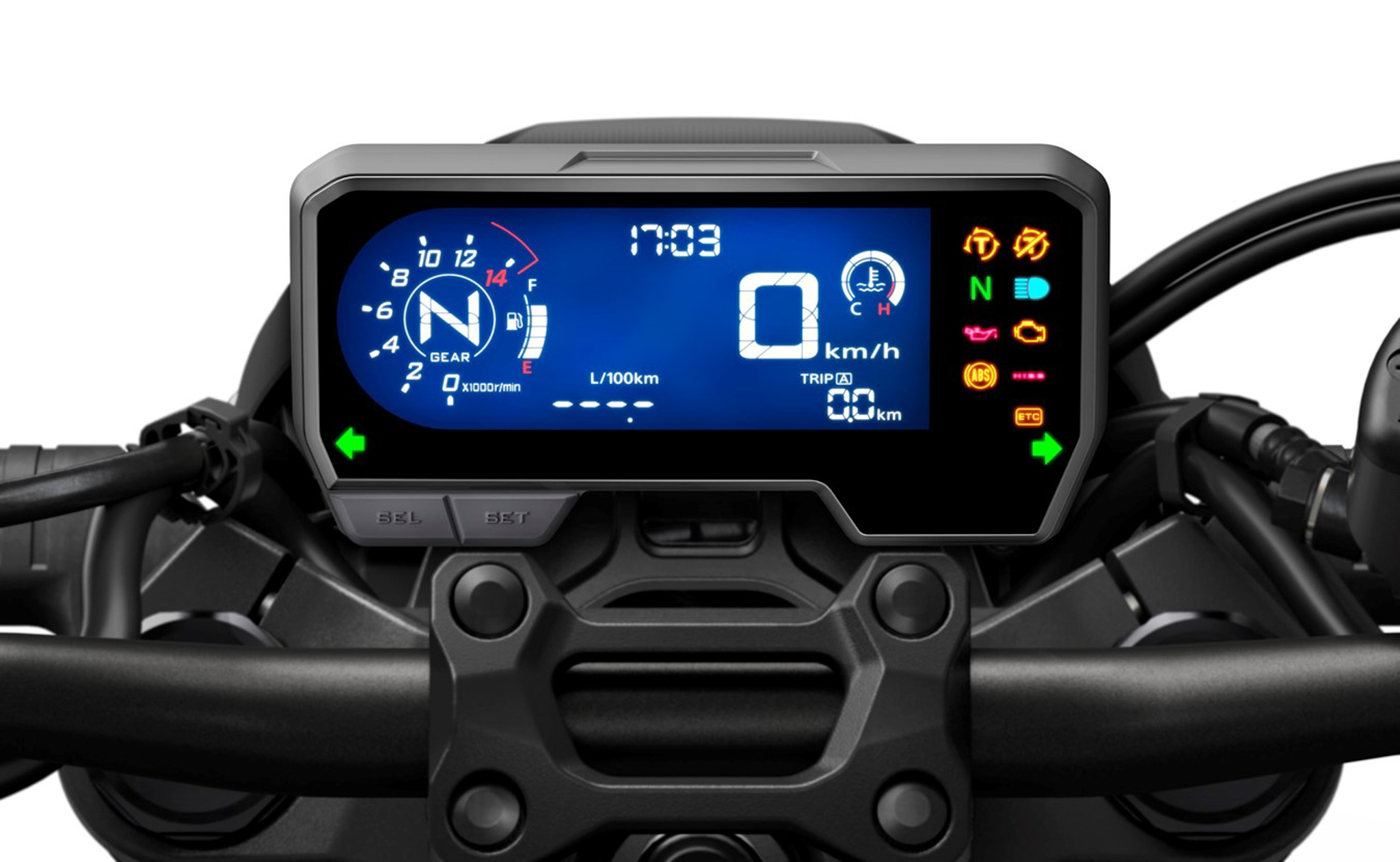 The Honda CB650R 2023 is equipped with a 649cc engine block, 16-valve DOHC, providing higher power by 5% when reaching over 10,000 rpm, along with an expanded maximum engine speed. Maximum power of 70 kW at 12,000 rpm, maximum torque of 64 Nm at 9,500 rpm.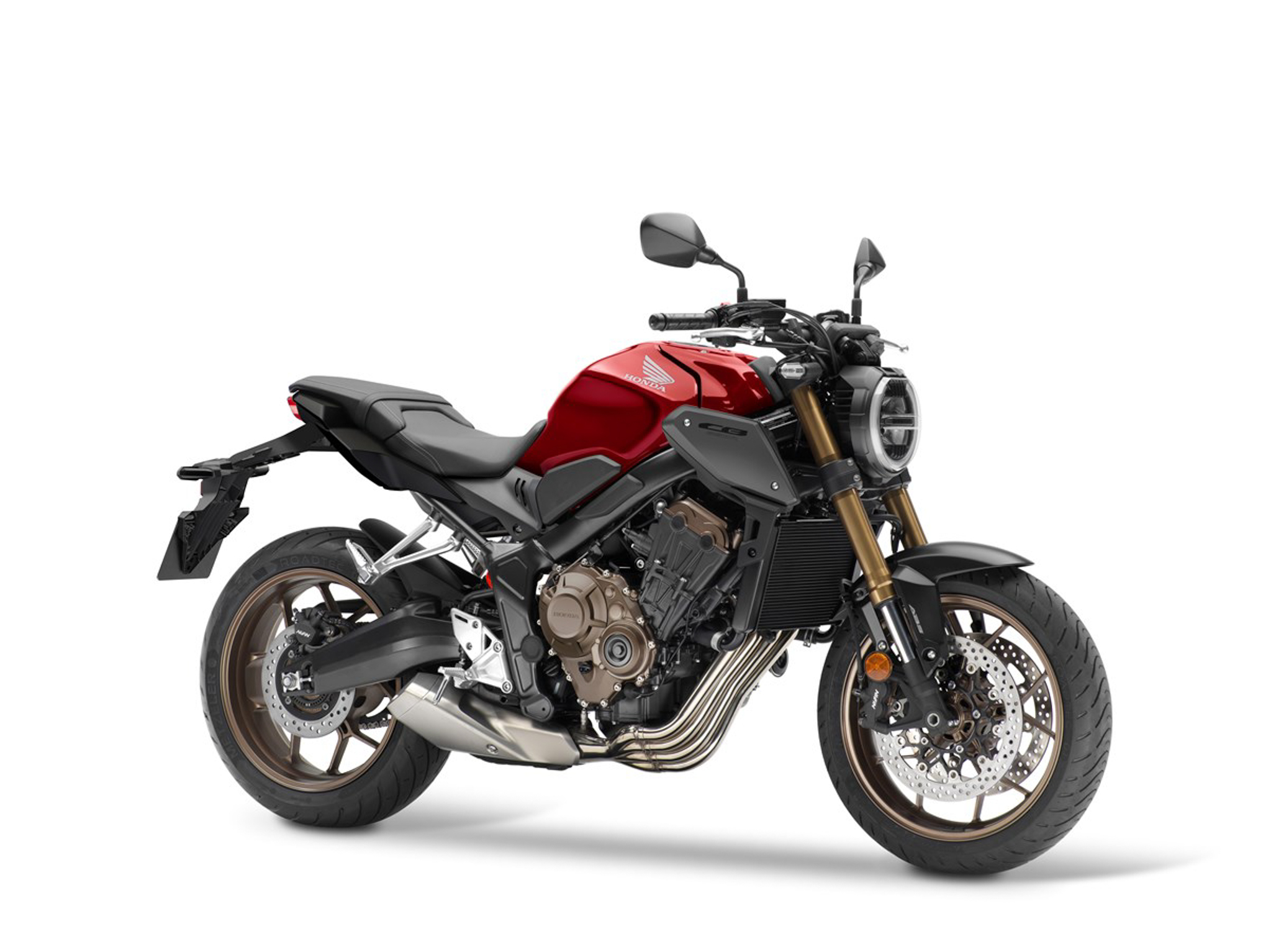 The CB650R's gearbox is a 6-speed gearbox equipped with power-assisted and sliding clutches and road grip control – Honda Selectable Torque Control (HSTC).
The Honda CB650R has a front suspension system Showa Separate Function Big Piston (SSF-BP) 41 mm, dual 310 mm brake discs at the front and tires with sizes of 120/70-17 at the front and 180/55-17 at the rear. The selling price of Honda CB 650R 2023 has not been announced by the manufacturer. However, the 2022 version is currently being distributed by Honda Vietnam at the price of 245.9 million VND (including VAT).
Luân Võ (forum.autodaily.vn)