Kawasaki W800 2023 is a combination of classic and modern elements. Looking at the exterior, the W800 has a classic design with a teardrop-shaped fuel tank and a streamlined seat. This classic style is further highlighted by the meticulous chrome-plated craftsmanship on the majority of the body panels and various parts of the W800.
As for modern features, the 2023 Kawasaki W800 is equipped with smart features that ensure the user's safety and enhance the bike's efficiency, such as the ABS safety brake system, the assist and slipper clutch system, and the gear shift assist system.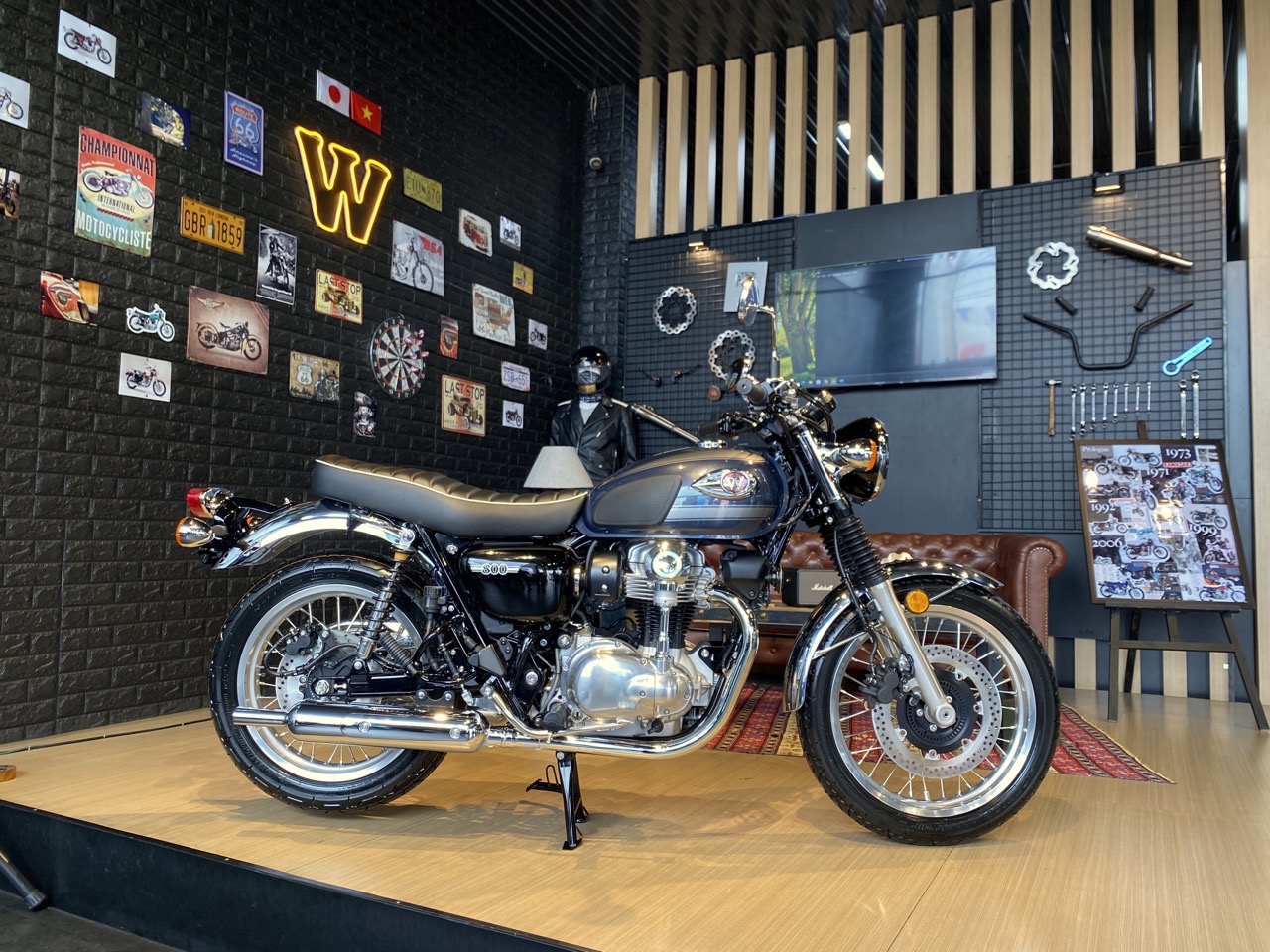 In terms of size and weight, the W800 is not too large or heavy compared to other classic motorcycles. It is a perfect choice for people in Asia in general and Vietnam in particular who are looking for a modern large-displacement motorcycle with a touch of classic charm.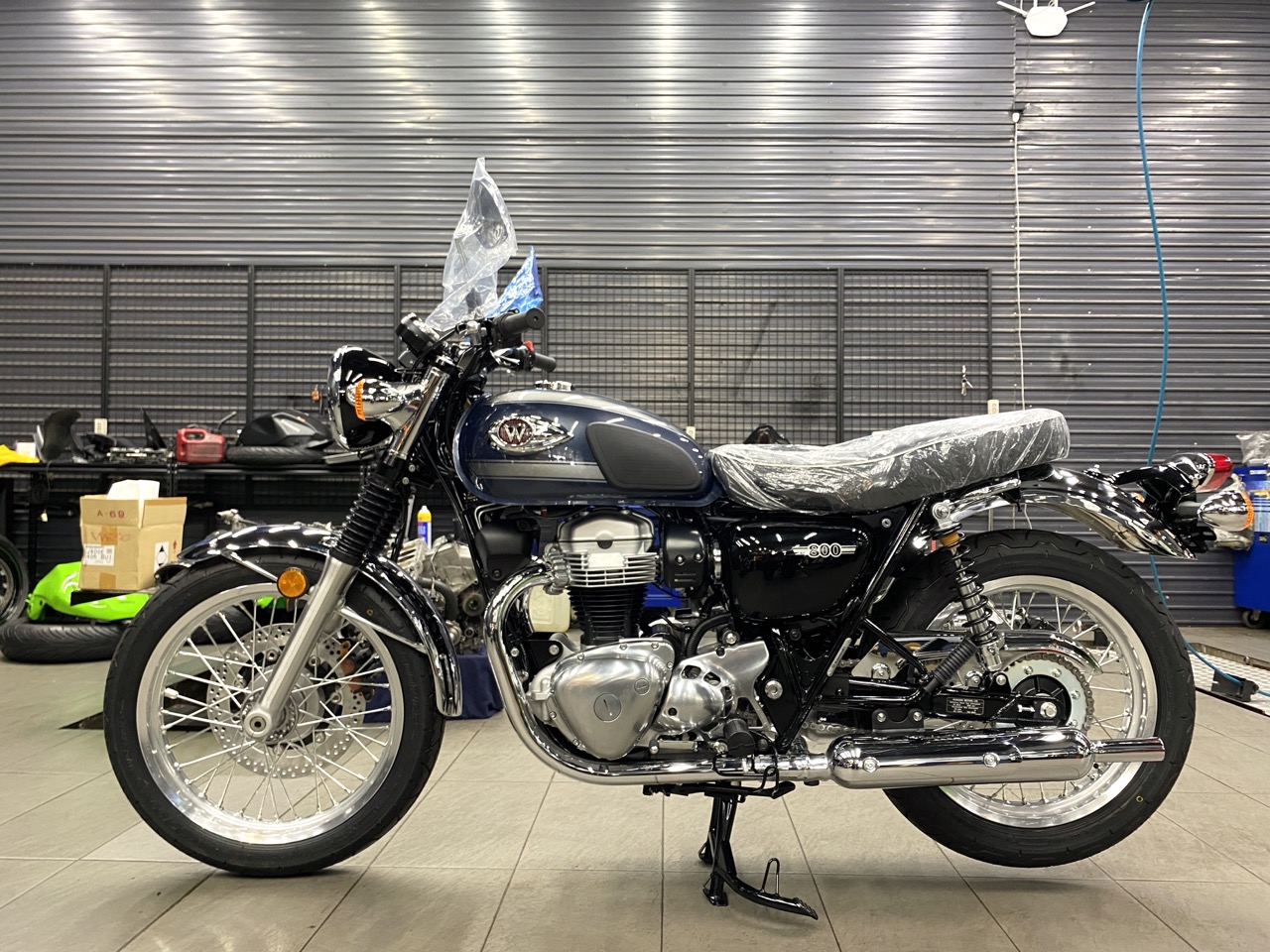 Although Kawasaki always applies modern technology to its products, for the design of the W800, Kawasaki decided to maintain many classic features inspired by the W1, which was produced in the 1960s. This is a tribute to the W1 – a legendary motorcycle that Kawasaki once manufactured.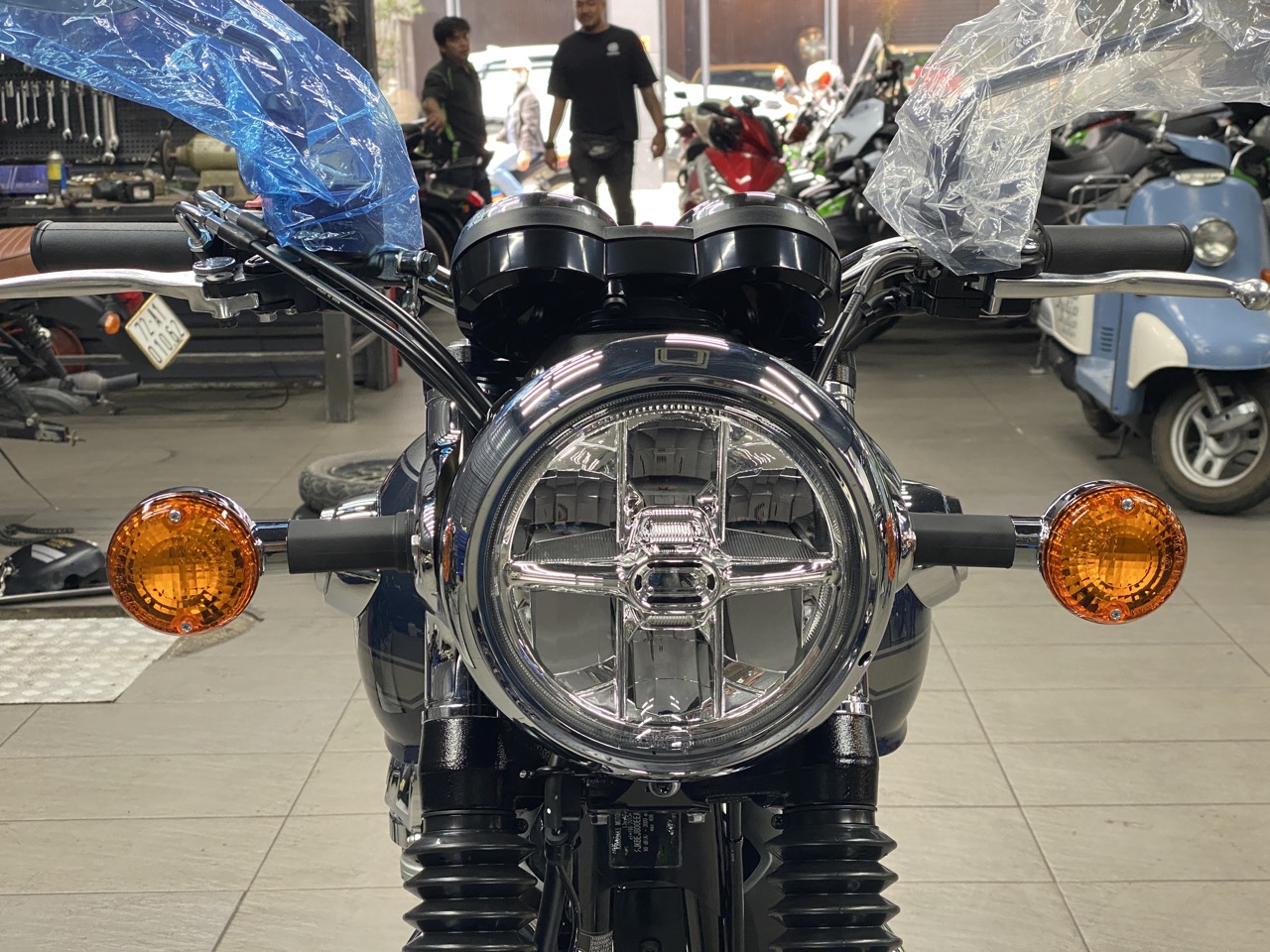 The classic nature of the W800 can be seen first in its twin exhaust pipes with a flask-shaped design. The classic vibe of the W800 is further emphasized by overall details such as the long seat, the prominent teardrop-shaped fuel tank with the W logo, the predominantly chrome-plated metal body panels, as well as small details like the vintage-style instrument panel, the traditional headlamp, the round taillight, and the chrome-plated trim surrounding…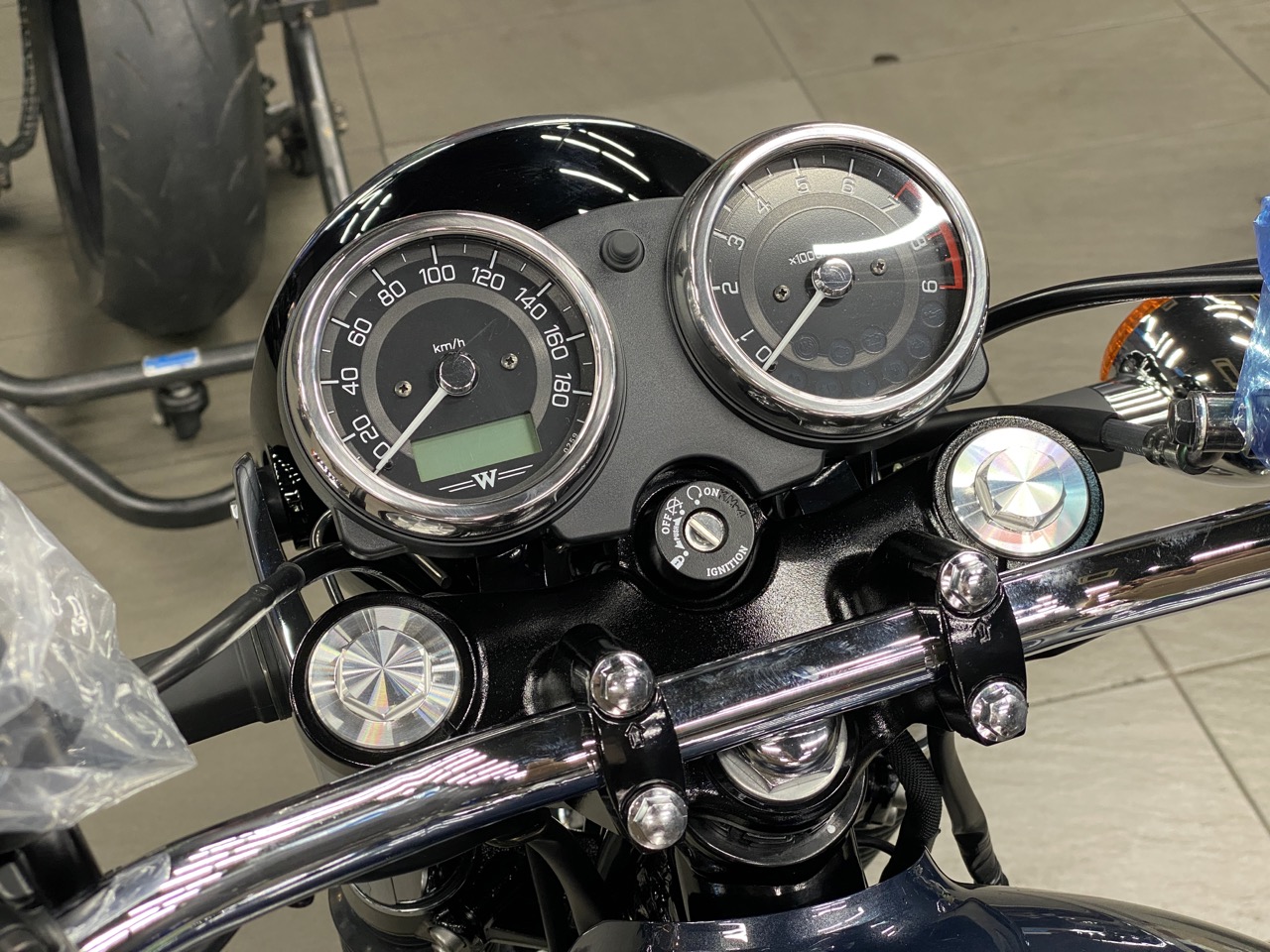 If customers are already familiar with alloy wheels on modern large-displacement motorcycles, the W800 offers an interesting difference with its 19-inch front wheel and 18-inch rear wheel, both equipped with spoke and petal designs.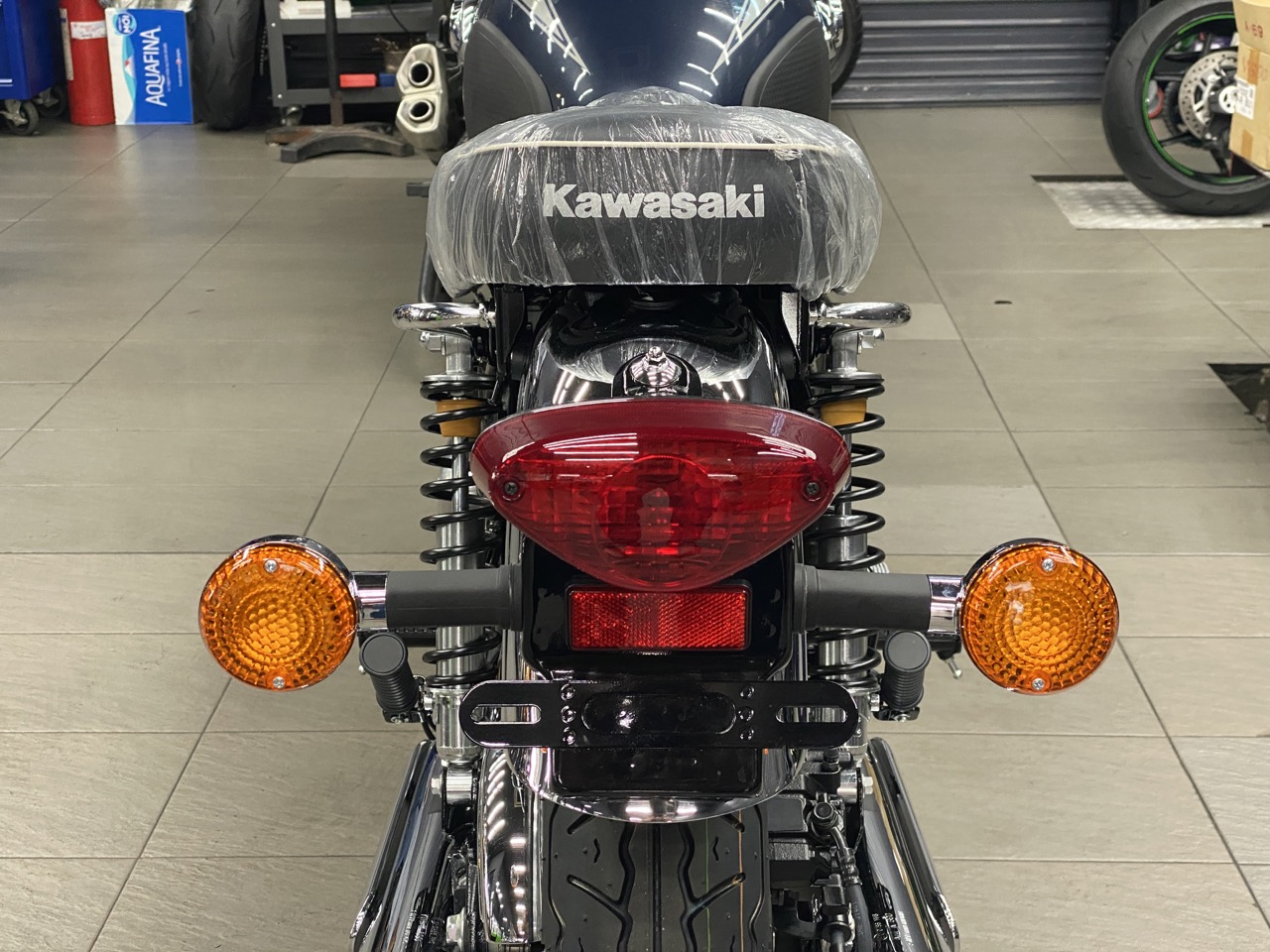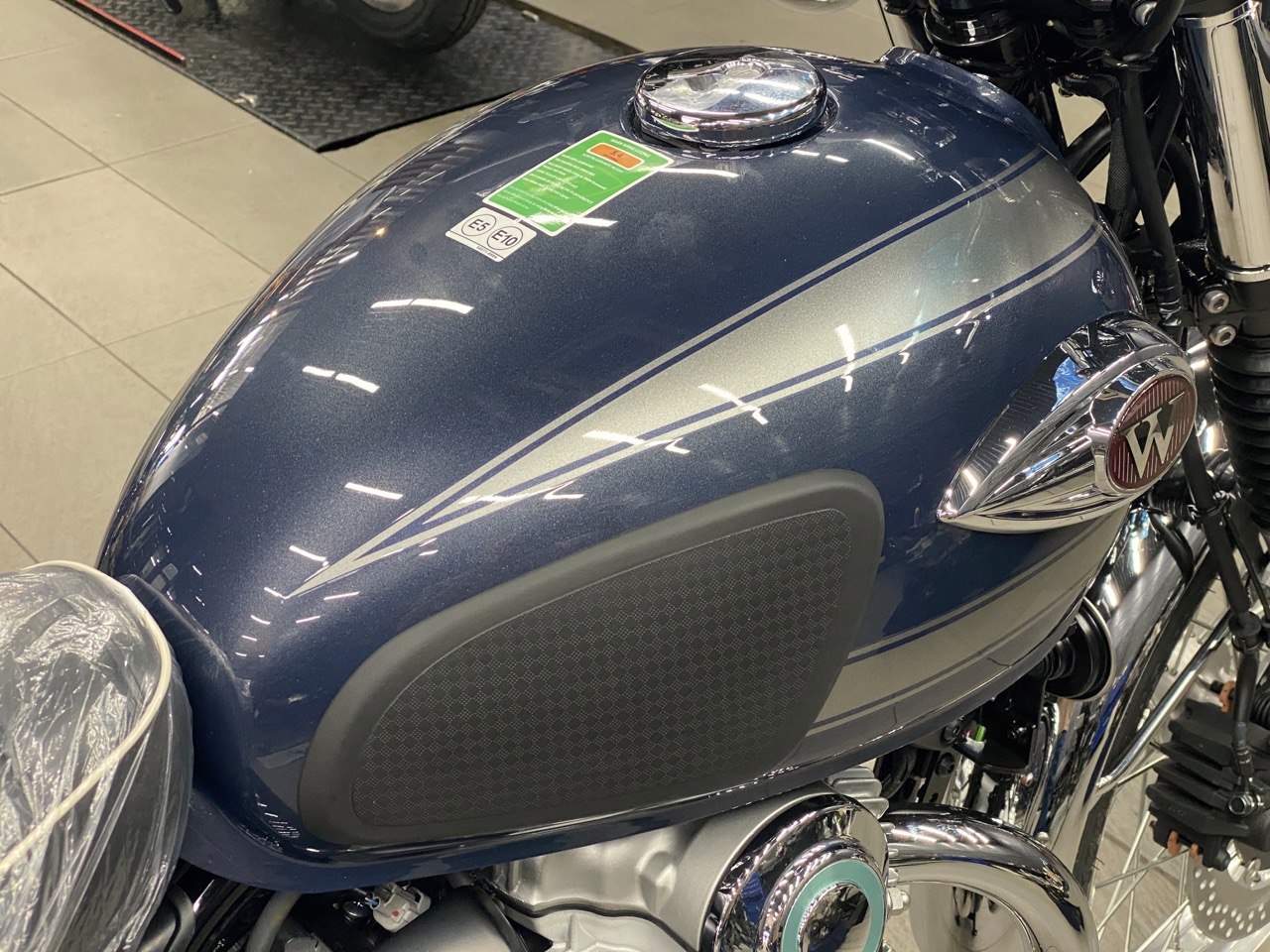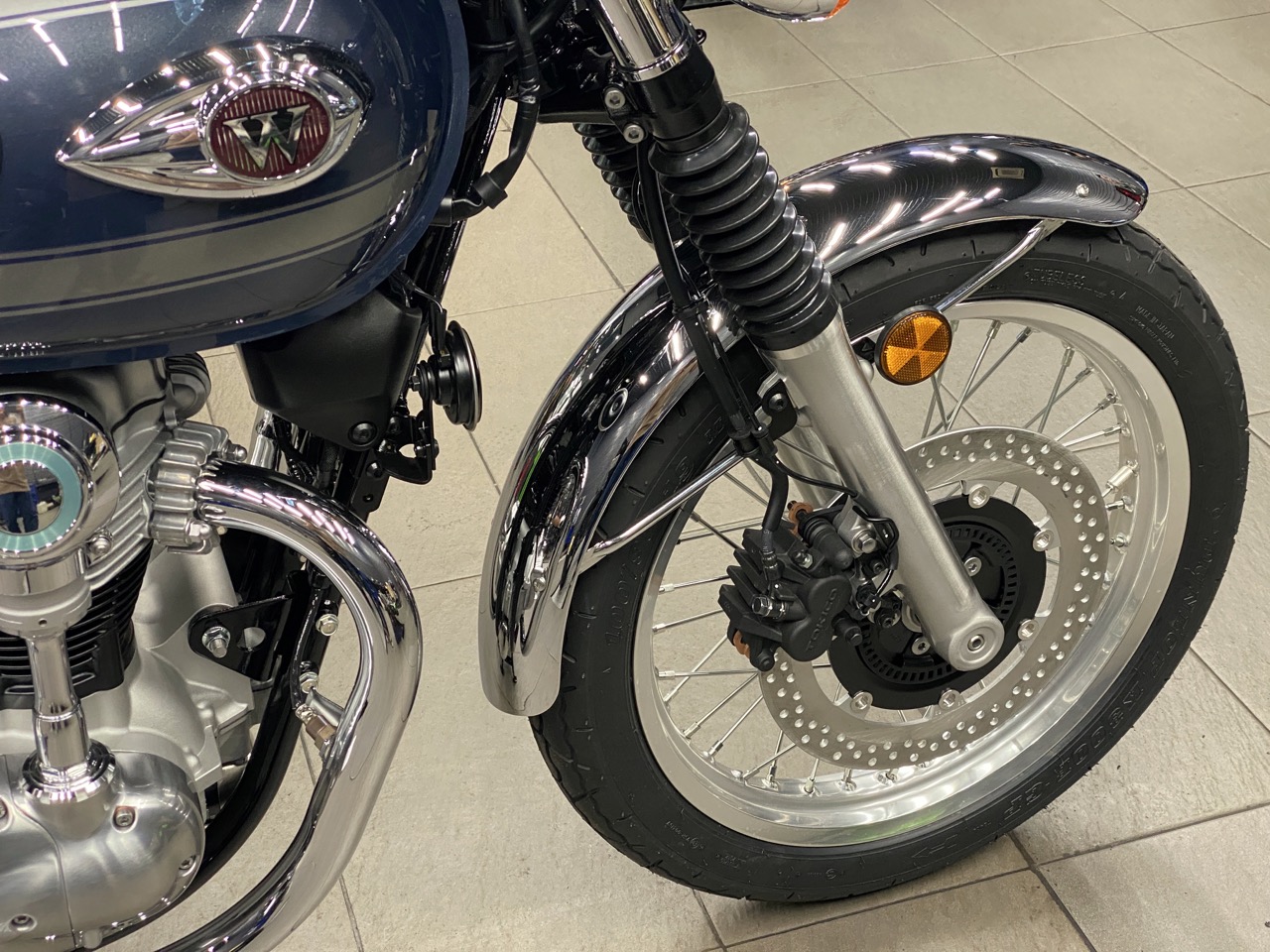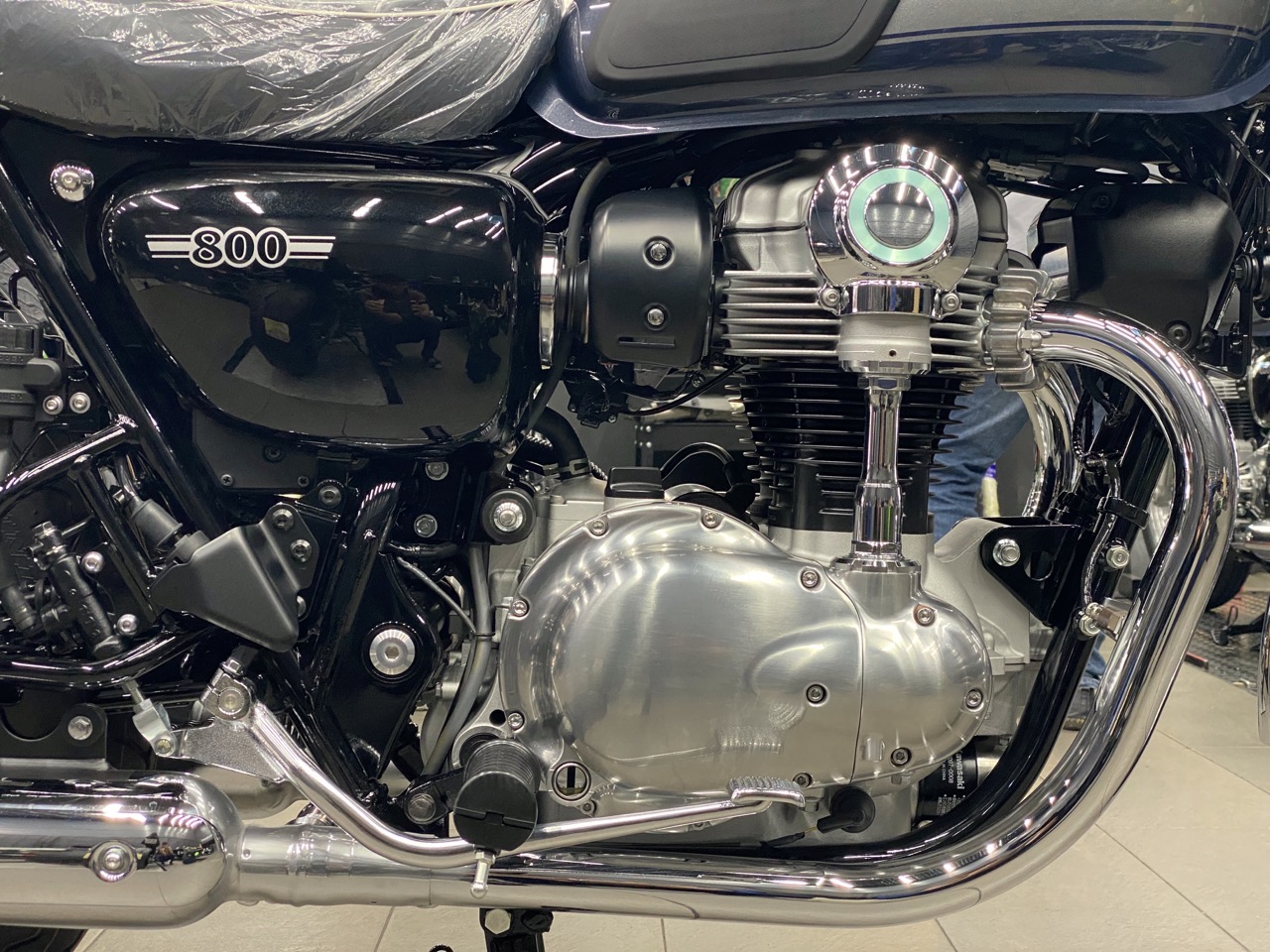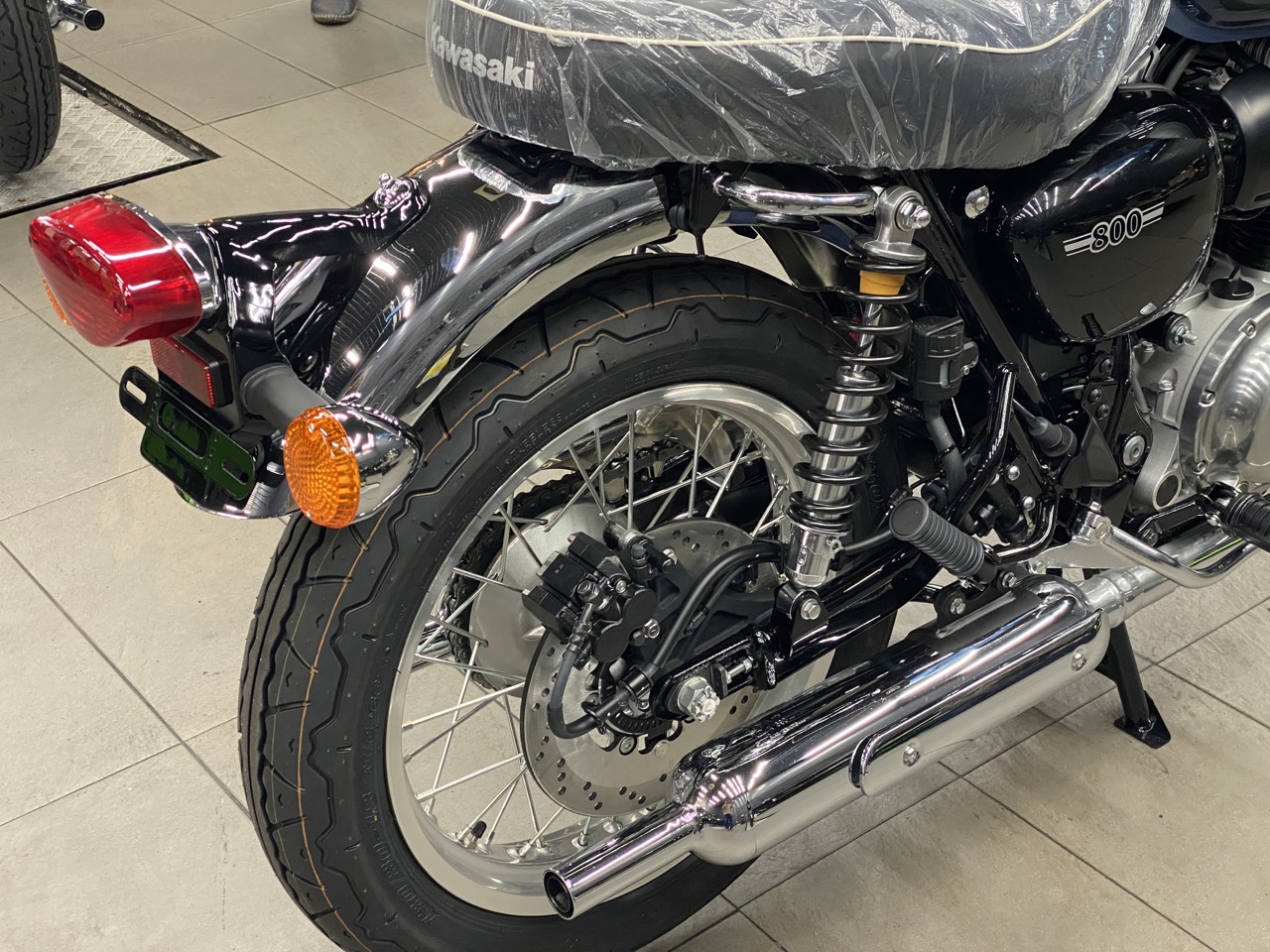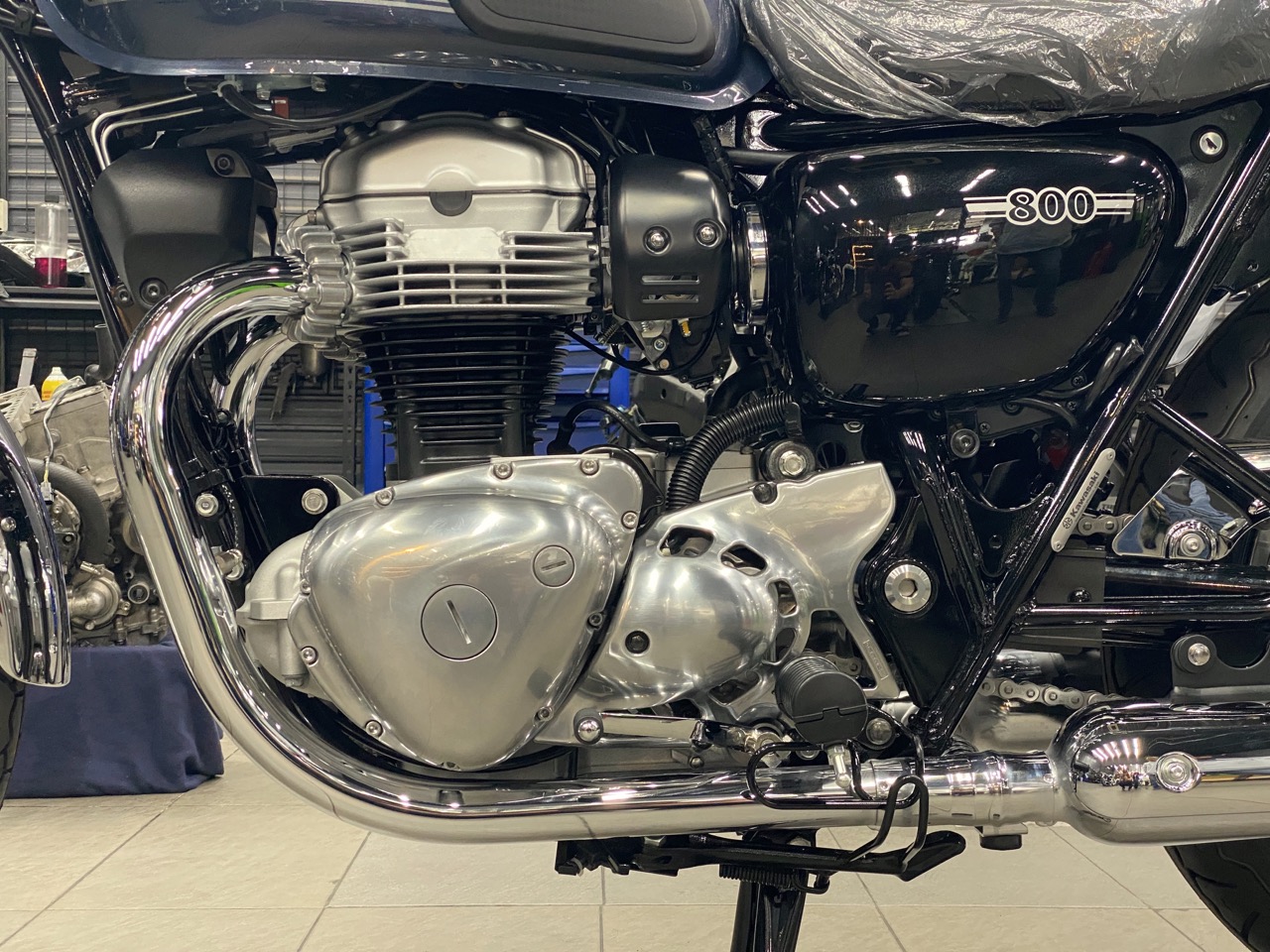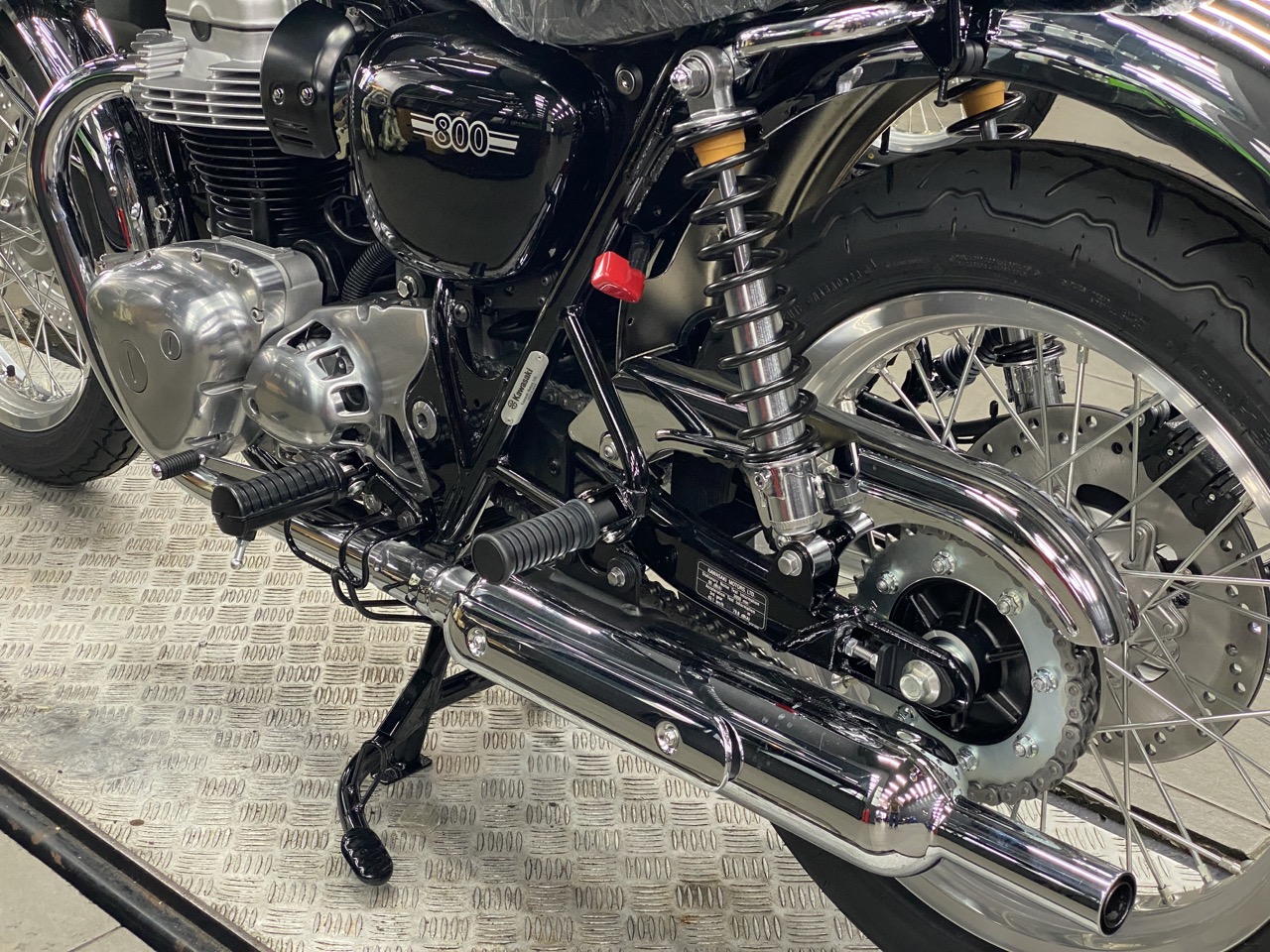 Thành Nhơn (forum.autodaily.vn)