On the early morning of October 21, 2023, in a residential area in Thu Duc City, Ho Chi Minh City, there was a remarkable spectacle that attracted the attention of car enthusiasts. It has been a long time since such a gathering of supercars has taken place.
Yesterday morning, there were more than 20 supercars, sports cars, and SUVs participating in the event. Among them, 8 were Ferraris, and the rest came from Lamborghini, McLaren, Mercedes-Benz, RAM, Ford, Audi, Porsche, BMW, Audi, and Lexus.
Among the Ferrari lineup, the 488 GTB was the most prominent, followed by the F8 and California T. Lamborghini brought the Huracan LP610-4 and Aventador LP700-4 Roadster. McLaren showcased the 650S Spider and 720S. Audi featured the R8, and Lexus brought the LC500. Porsche brought the 718 Cayman and 911 GT3 992, while BMW showcased the i8.
The enthusiastic participation of various supercar groups indicates a positive trend of Vietnamese billionaires forming alliances instead of playing individually.
Below are some photos we captured during the event.
Lamborghini Huracan LP580-2 wrapped in blue
Lamborghini Huracan LP610-4 in its original black color with additional white door and roof wrap
Porsche 911 GT3 992
The 5 cars in the photo are the McLaren 720S Spider, Lamborghini Aventador LP700-4 Roadster, Lamborghini Huracan LP610-4, Audi R8 V10 Plus, and Ferrari 488 GTB
Lamborghini Huracan LP580-2 wrapped in blue
Lamborghini Huracan LP610-4 in its original black color with additional white door and roof wrap
Porsche 911 GT3 992
5 chiếc siêu xe trong ảnh là McLaren 720S Spider, Lamborghini Aventador LP700-4 Roadster, Lamborghini Huracan LP610-4, Audi R8 V10 Pus và Ferrari 488 GTB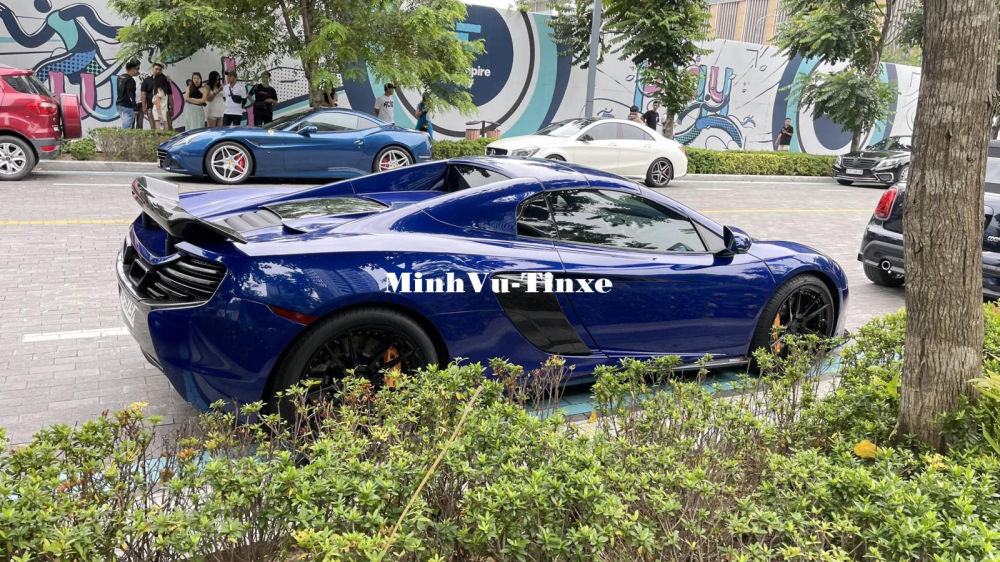 Cặp đôi siêu xe mui trần cùng màu xanh là McLaren 650S Spider và Ferrari California T
Mercedes-AMG GT Roadster cùng Porsche 911 GT3 992
Chevrolet Camaro độ cửa cắt kéo
Ferrari 488 GTB bản độ khủng của chủ xe Lamborghini Aventador SV Coupe độc nhất Việt Nam
BMW i8 và phía sau là Lamborghini Huracan LP580-2 chung 1 nhà
Porsche 718 Cayman
Audi R8 V10 Plus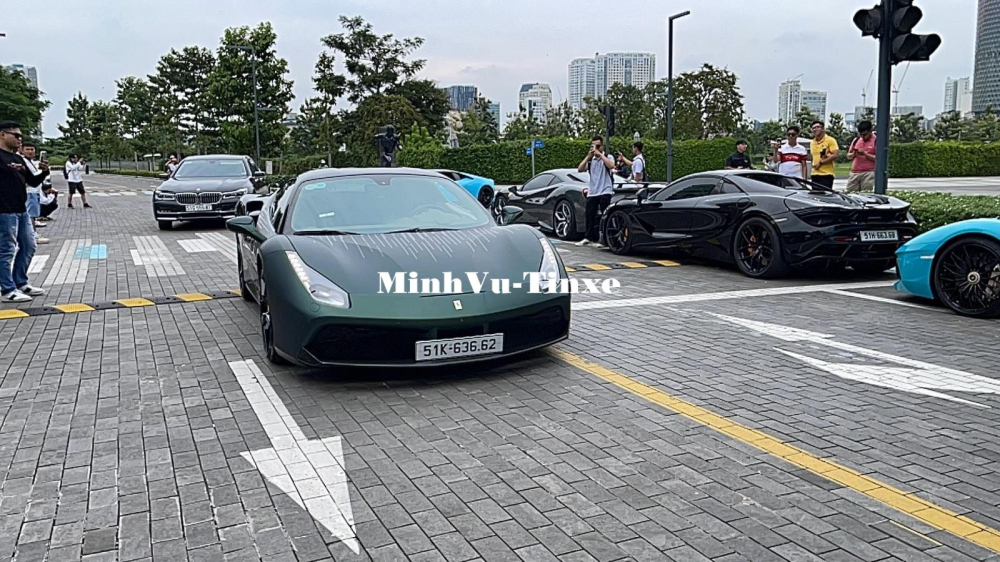 Siêu xe Ferrari 488 GTB mất tích khá lâu nay tái xuất
Porsche 911 và Ford Mustang