Based on the third-generation Suzuki Hayabusa model, the 25th-anniversary edition features a special paint color. The Hayabusa is coated in glassy orange with metallic black, contrasting with the golden anodized layer on the brake disc holder.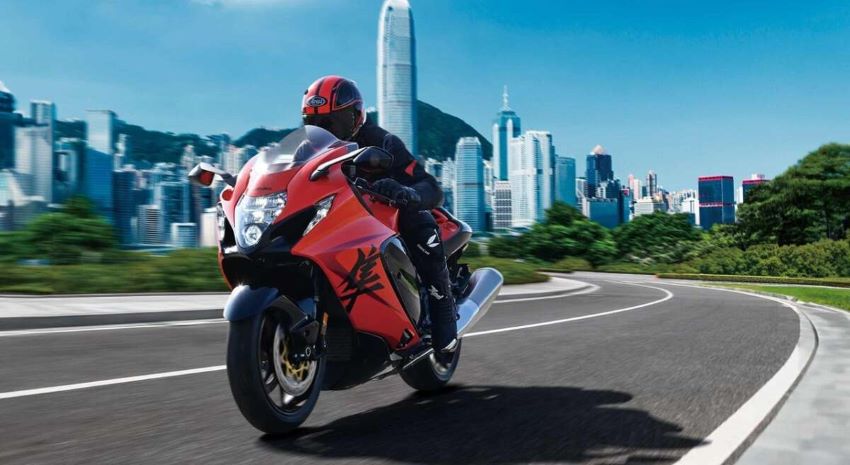 Compared to the regular version, the 25th-anniversary edition of the Suzuki Hayabusa 2023 is designed for one-seat riding. The 25th-anniversary logo is placed on the exhaust pipe and the fuel tank.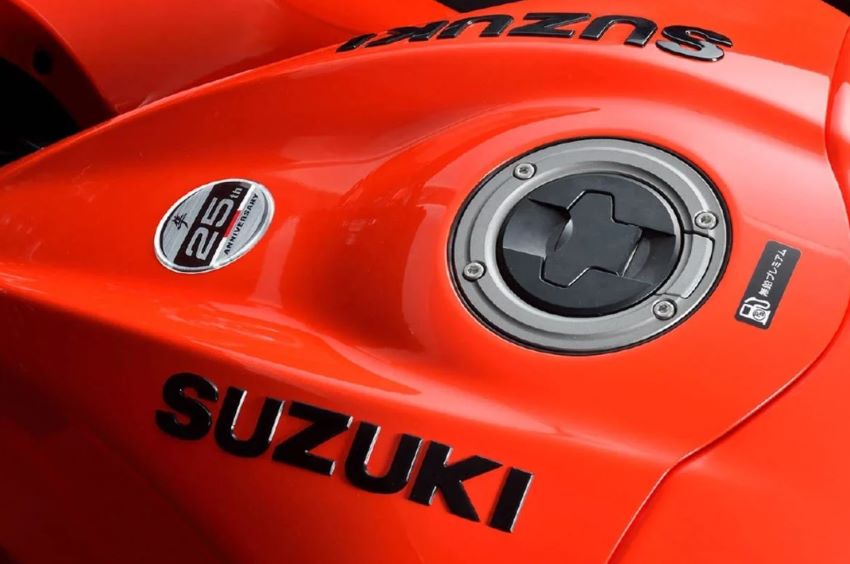 The special edition Hayabusa is powered by a traditional 4-cylinder inline air-cooled engine with a displacement of 1,340cc, producing an estimated 190 horsepower at 9,700 rpm and a torque of 150 Nm at 7,000 rpm, similar to the standard version.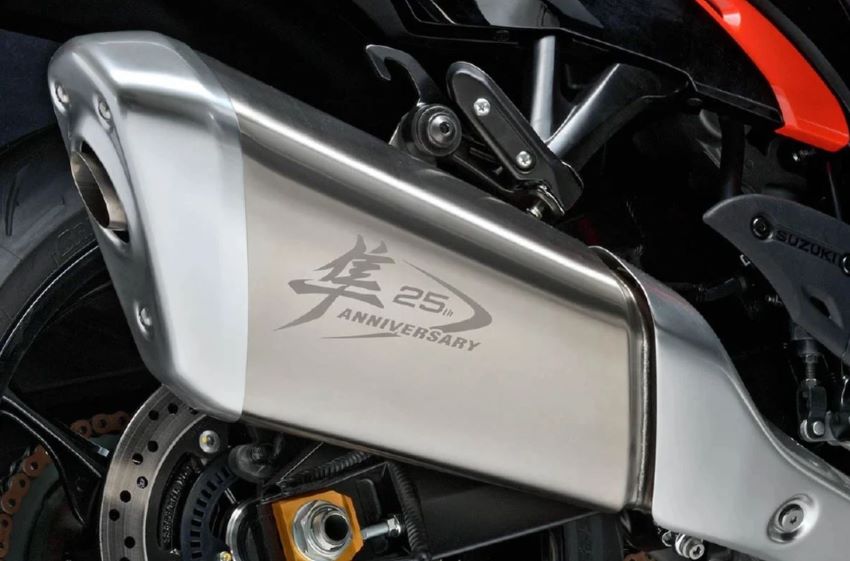 With a 20-liter fuel tank, the Suzuki Hayabusa weighs 264 kg and has a seat height of 800 mm. The braking system is equipped with Brembo brakes, with Stylema dual calipers on the front wheel, while the suspension system consists of KYB inverted forks at the front and Suzuki Intelligent Ride Systems (SIRS) single-shock electronically controlled suspension at the rear.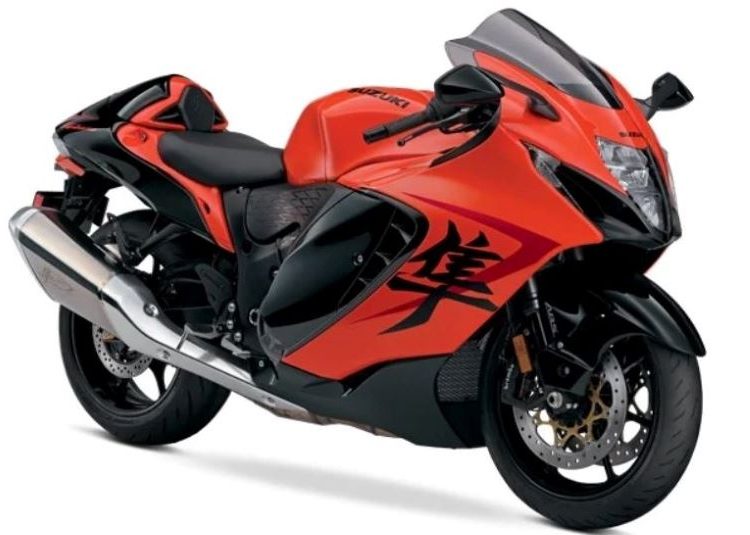 The quick-shifting system is equipped for the six-speed transmission with chain drive. The Suzuki Hayabusa is particularly equipped with driving aids, including ride-by-wire throttle valve, traction control, wheel lift control, engine brake control, launch control, and riding modes.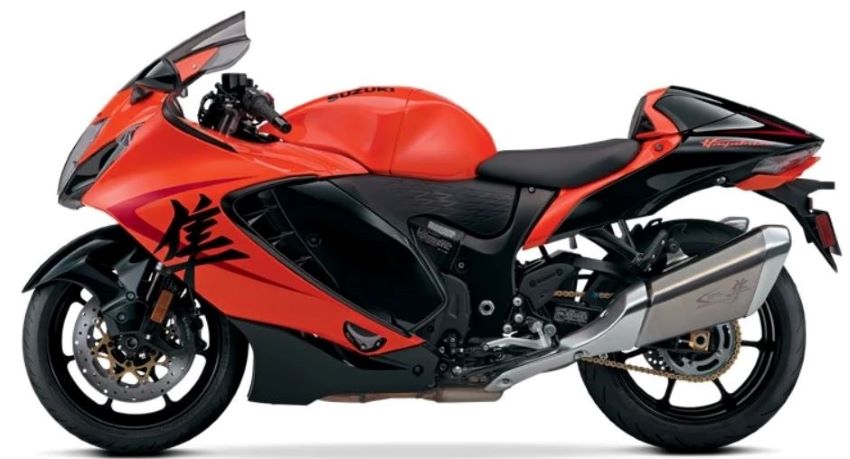 The Suzuki Hayabusa was first introduced in 1999 and was considered the fastest motorcycle produced with a top speed of over 300 km/h. Until 2008, the second-generation Hayabusa had its engine refined, giving the bike a better power output, with a maximum power of 194 horsepower, 4 horsepower more than the first generation.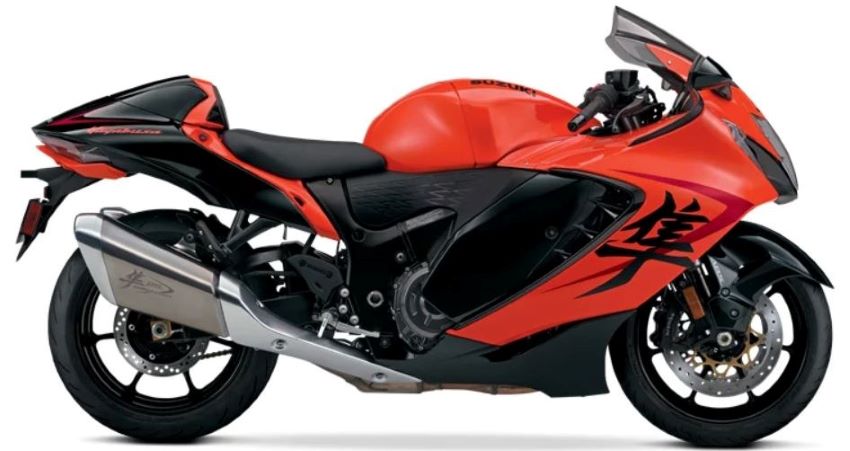 In terms of overall design, the Suzuki Hayabusa 2023 still retains the traditional style loved by users in the first two generations. The front of the bike is the most refreshed part, with LED headlights and position lights. Suzuki's Ram Air Direct (SRAD) aerodynamic air duct system still prominently appears at the front of the bike.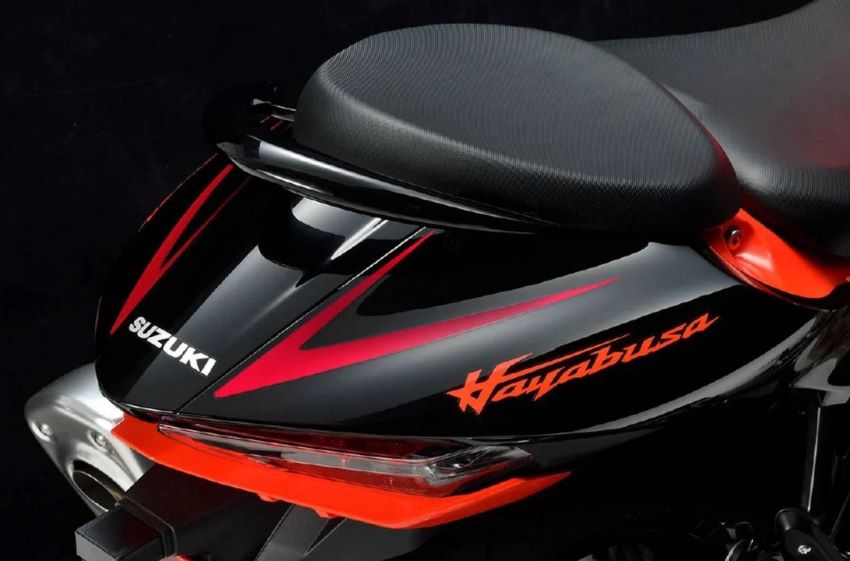 The frame is completely made of new aluminum alloy. The bike has dimensions of 2,180 x 735 x 1,165 (mm) in length, width, and height, respectively, with a wheelbase of 1,480 mm. The LED taillights also have a sharper and more modern design. The large-size exhaust system is symmetrically placed on both sides. While the old generation Hayabusa had a majestic design, the third generation bike has a more muscular and powerful appearance. The rear seat cover is raised to provide support for the rider.
Luân Võ (forum.autodaily.vn)