The Tenere 700 World Rally was created to commemorate Yamaha's notable rally racing history, starting in 1979 when they won their first Paris-Dakar. This version will feature Trophy Blue color with black front forks, gray-black seat, and black wheels.
To honor this legacy, the Ténéré 700 World Rally is equipped with high-quality components and a special paint color inspired by Stéphane Peterhansel's 1993 Dakar racing bike, who won 6 out of 9 Dakar victories for Yamaha.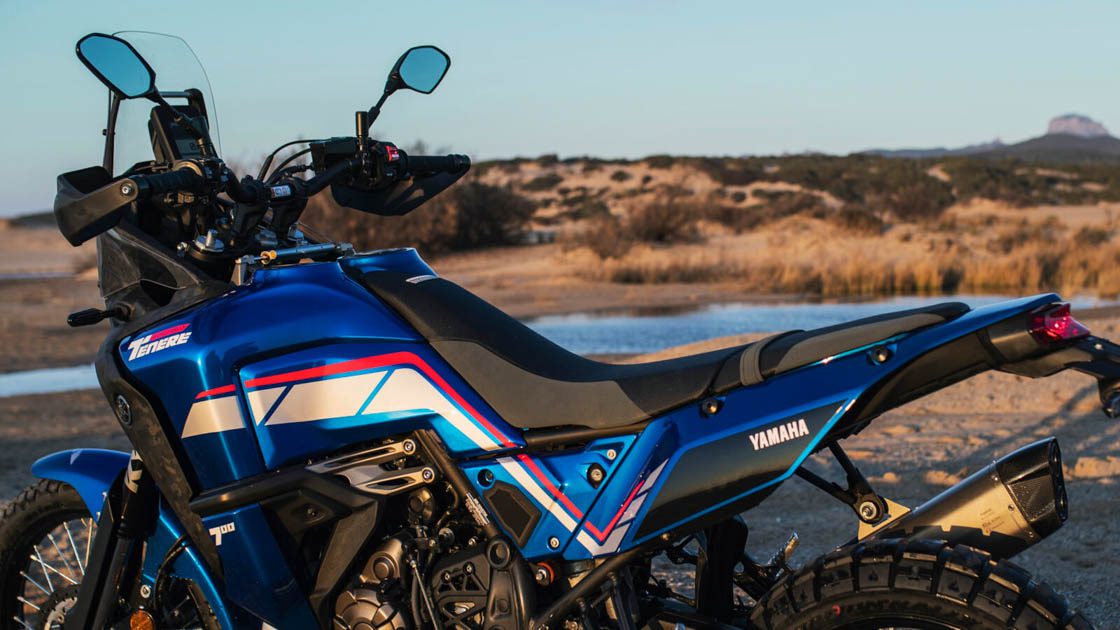 In addition to the classic colors reminiscent of the legendary Dakar race, the Ténéré 700 World Rally has a few upgrades compared to the standard version. The suspension system features high-quality black KYB forks with 43mm diameter and fully adjustable settings, offering a 230mm travel, while the piggyback rear shock absorber ensures consistent damping performance with a 220mm travel.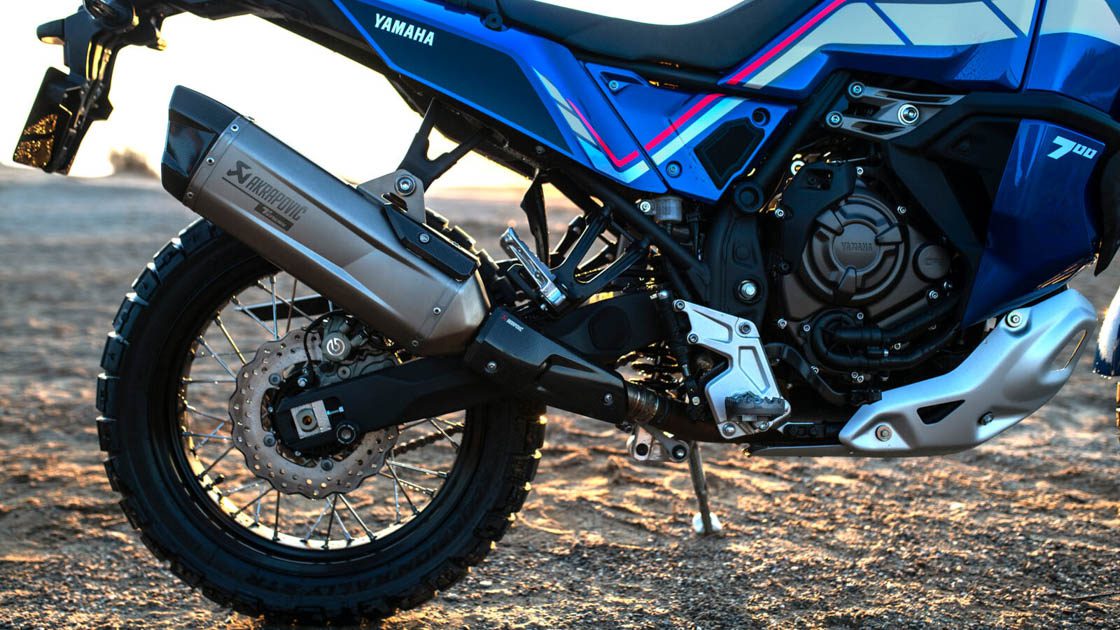 The Ténéré 700 World Rally has a 23-liter fuel tank commonly used in races. Most of the fuel is placed in the lowest position to achieve optimal mass concentration, ensuring agile handling, while the upper part of the tank is positioned lower than the standard Ténéré version for easier body movement.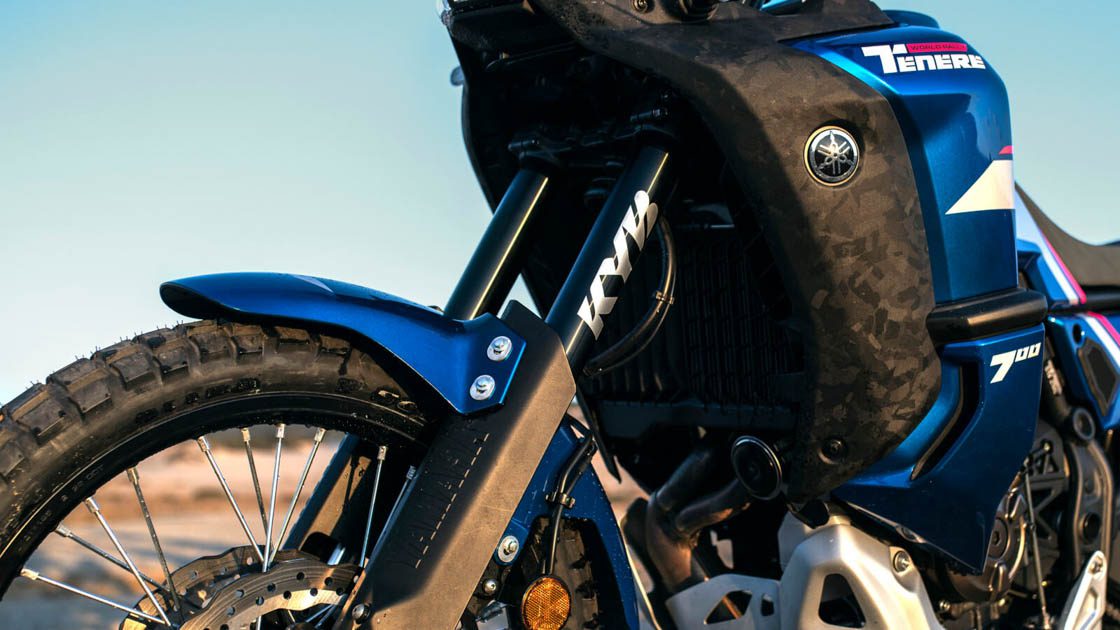 Furthermore, the World Rally's ABS features 3 modes, allowing the rider to choose the level of intervention when riding on different terrains. Mode 1 is fully active, with ABS functioning on both wheels, necessary for street riding. Mode 2 activates the front wheel ABS and deactivates the rear wheel ABS, enhancing confidence on gravel roads, while Mode 3 deactivates ABS completely, providing maximum control when riding off-road.
With a rally-inspired split seat design, the Yamaha Tenere 700 World Rally allows for the attachment of side panniers or luggage by removing the rear section. The flat seat ensures easy body movement while riding. To add a unique touch, the seat is engraved with the World Rally logo.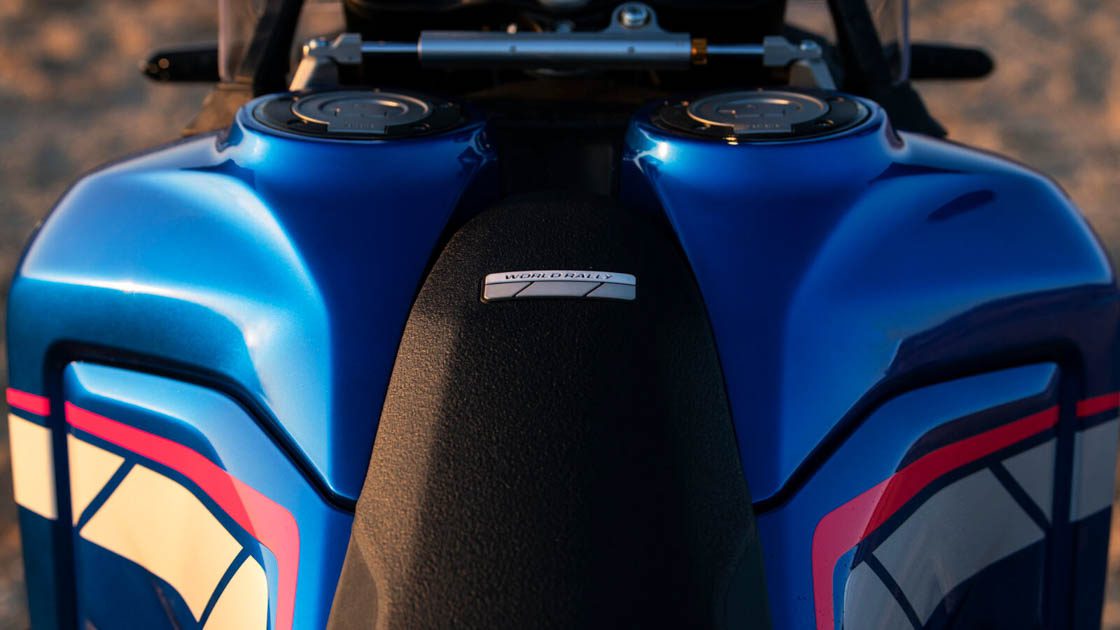 The Ténéré 700 World Rally comes with three switchable display modes – digital, analogue, or roadbook. This 5-inch color TFT screen can be connected to a smartphone through the MyRide app, allowing for text message display and call notifications on the screen.
Highlights of the Tenere 700 World Rally
– Yamaha Rally Racing's traditional colors
– Slip-on Akrapovic exhaust
– Dual side-mounted 23-liter fuel tanks
– High-quality KYB 43mm front forks with 230mm travel
– Adjustable Öhlins steering damper
– Aluminum piggyback rear shock absorber with 220mm travel
– Rally-style split seat
– 5-inch TFT color screen with smartphone connectivity and 3 display modes
– Switchable ABS with 3 modes
Ténére means "desert" in ancient North African. It is also the name of a desert in the Sahara, where the world's most grueling Dakar Rally takes place. The Yamaha Tenere 700 is imported from Japan and officially distributed with a starting price of 399 million VND in the Vietnamese market.
Luân Võ (forum.autodaily.vn)