V100 Mandello is the world's first motorcycle to implement adaptive aerodynamics, which allows automatic adjustment of the position of the wind deflectors on both sides of the fuel tank depending on the speed and selected driving mode.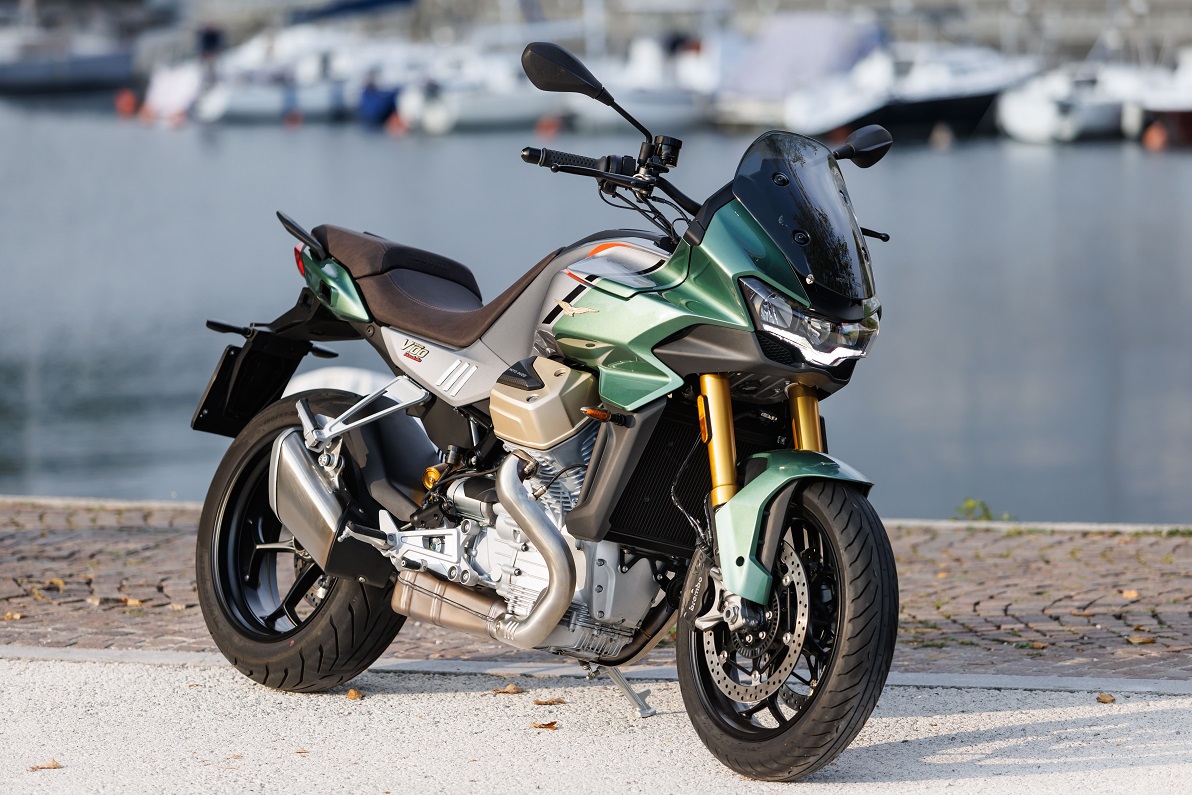 The windscreen is electronically adjustable using a button on the handlebar control unit. The rider can raise the windscreen with a maximum travel of 90 mm. When fully open, the windscreen and wind deflectors help reduce aerodynamic drag on the rider by 22%, bringing the V100 Mandello closer to the protection level of larger touring models.
The Ride-by-Wire system allows the motorcycle to be equipped with four riding modes: Tour (off-road mode), Rain (rainy weather mode), Road (highway mode), and Sport (sport mode). Each mode manages three different engine mappings, four levels of traction control, two levels of engine braking, opening of the side and upper wind deflectors on the V100 Mandello S version, and evenly adjusts the Öhlins Smart EC 2.0 semi-active suspension system.
The Öhlins Smart EC 2.0 semi-active suspension system can read road conditions and adjust the motorcycle's setup accordingly, in real time. The ECU controls the Ohlins Smart EC 2.0 suspension system and can recognize all operating conditions, adjusting the fork, shock absorber, and steering damper hydraulics.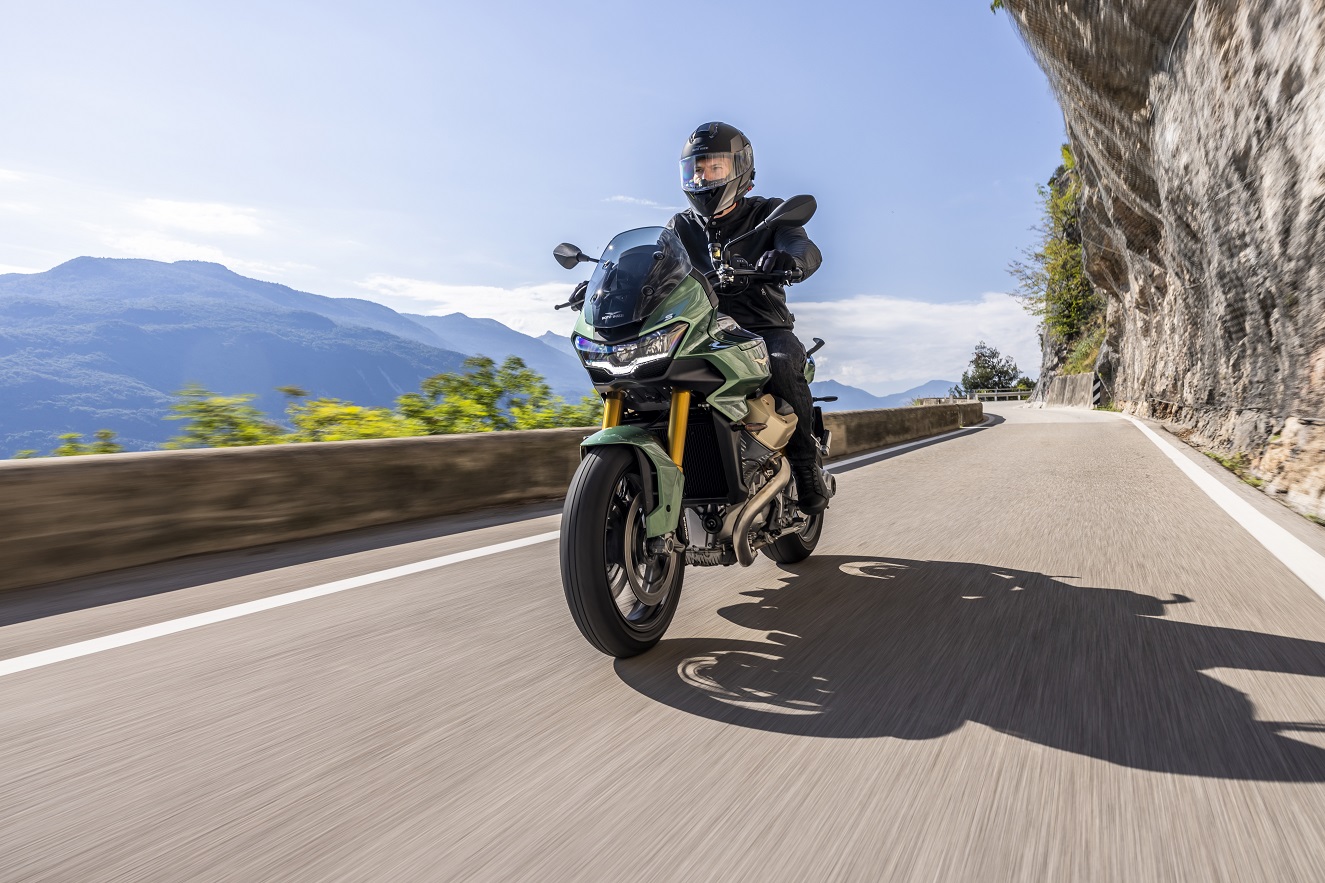 The Brembo braking system uses radial brake calipers operating on a pair of 320 mm steel discs. The rear brake uses a 280 mm disc served by a two-piston caliper. The IMU (Inertial Measurement Unit) system measures the motorcycle's six-axis inertia, allowing for maximum exploitation of the cornering ABS braking technology.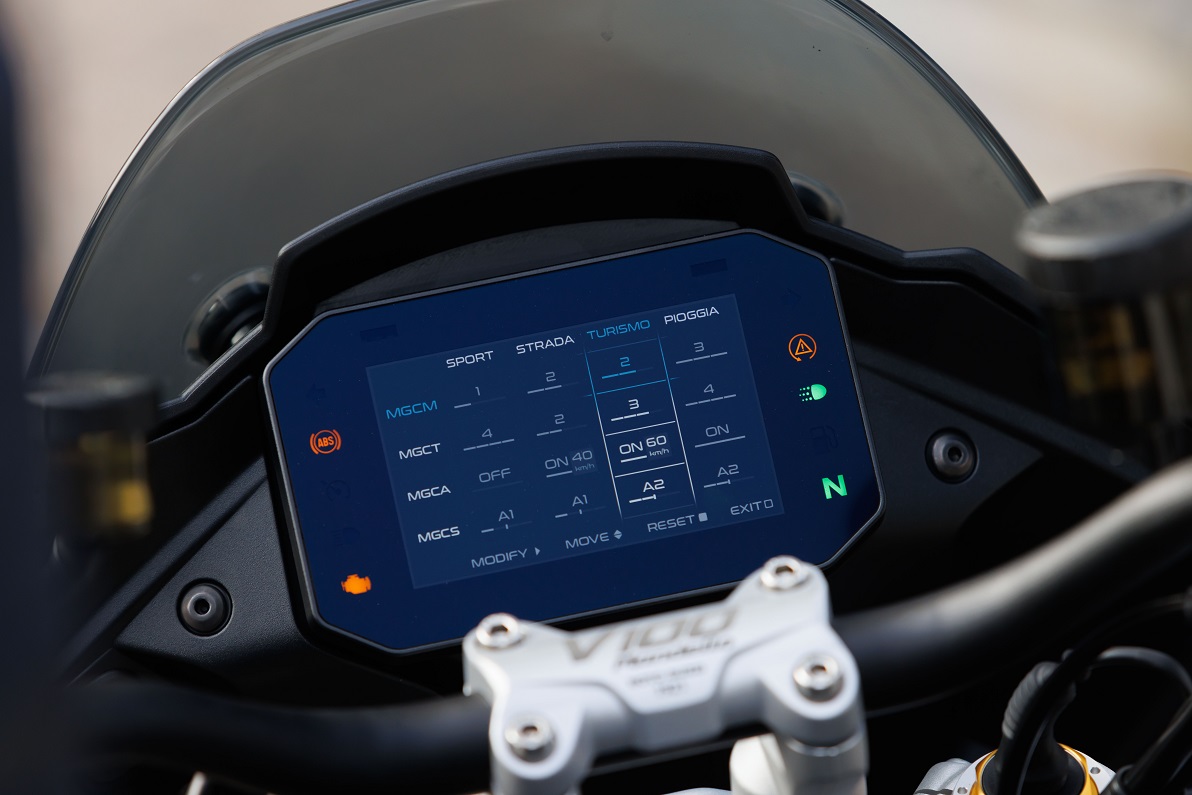 Both versions of the Moto Guzzi V100 Mandello come equipped with Pirelli Angel GT II tires. The V100 Mandello features a 5″ TFT color display that provides comprehensive operating data and can connect to Moto Guzzi MIA.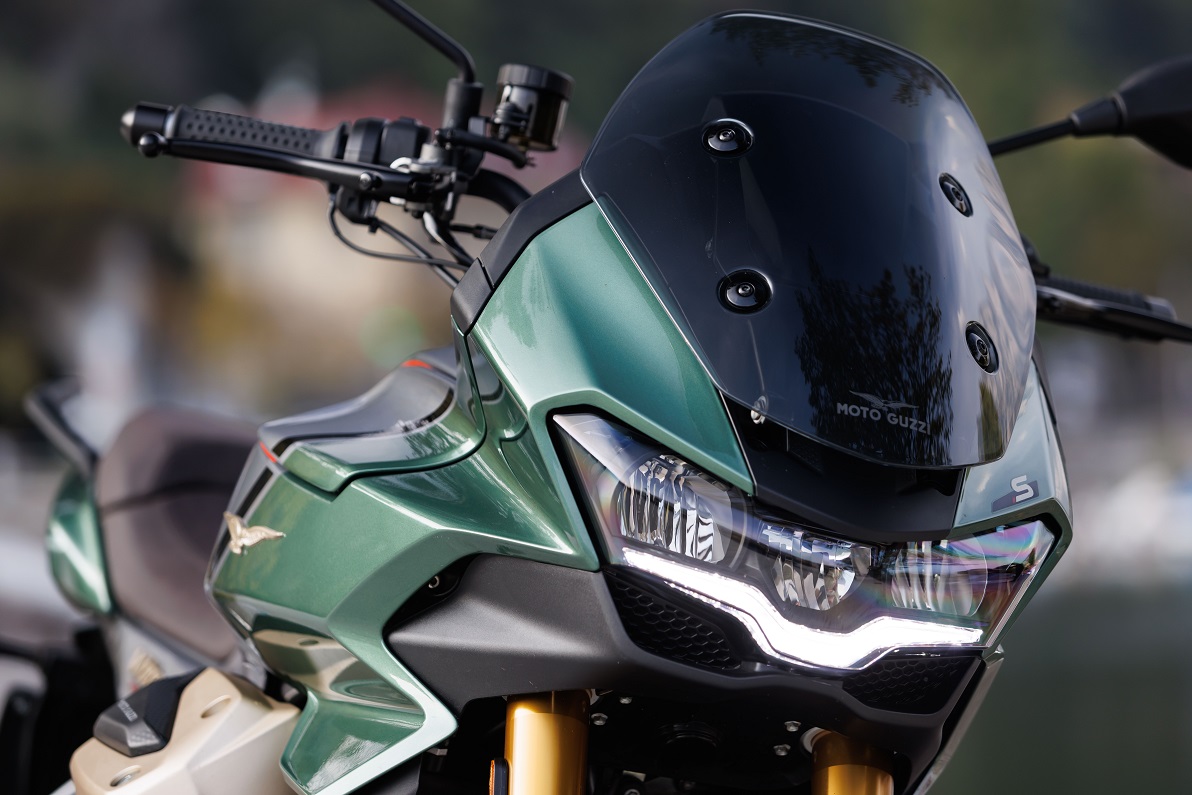 Other convenient features on the motorcycle include a full LED lighting system with "bending" function to enhance visibility in corners, heated grips (on the S version), TPMS (tire pressure monitoring system), and Moto Guzzi MIA (on the S version).
This is also the first time Moto Guzzi introduces the new "Compact Block" engine generation – a compact and lightweight engine block that helps create a compact yet agile sports frame.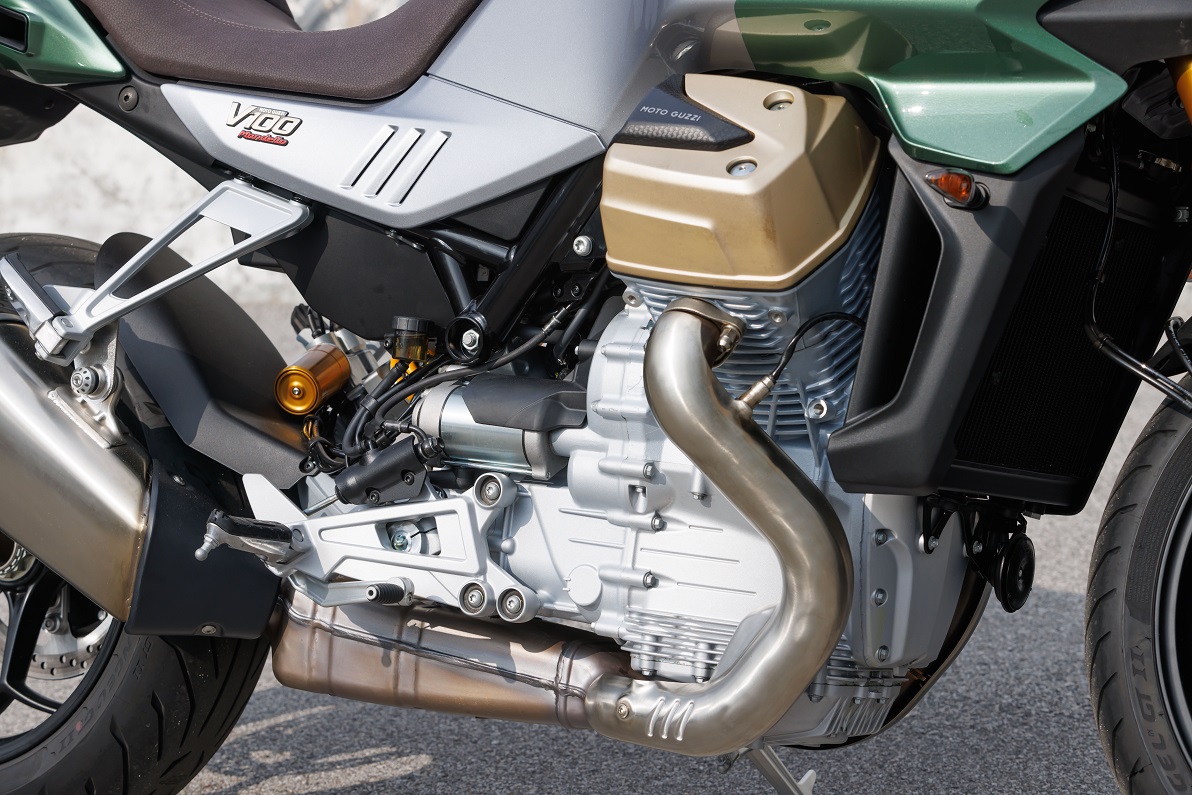 The engine has a displacement of 1042cc, a 6-speed gearbox, liquid cooling, and delivers a maximum power output of 115 HP at 8700 rpm and a maximum torque of 105 Nm at 6750 rpm, with 82% of the power available at 3500 rpm.
The V100 Mandello is expected to be available in Vietnam in August of this year.
Trang Nguyen (Forum.autodaily.vn)