Just like other electric models from Volkswagen's ID series, the ID.7 is built on the MEB platform and is the first MEB model to receive the new generation electric drive system. Known as the APP550, this motor generates 286 PS of power and 550 Nm of torque, making it the most powerful and strongest single electric motor compared to any Volkswagen ID model.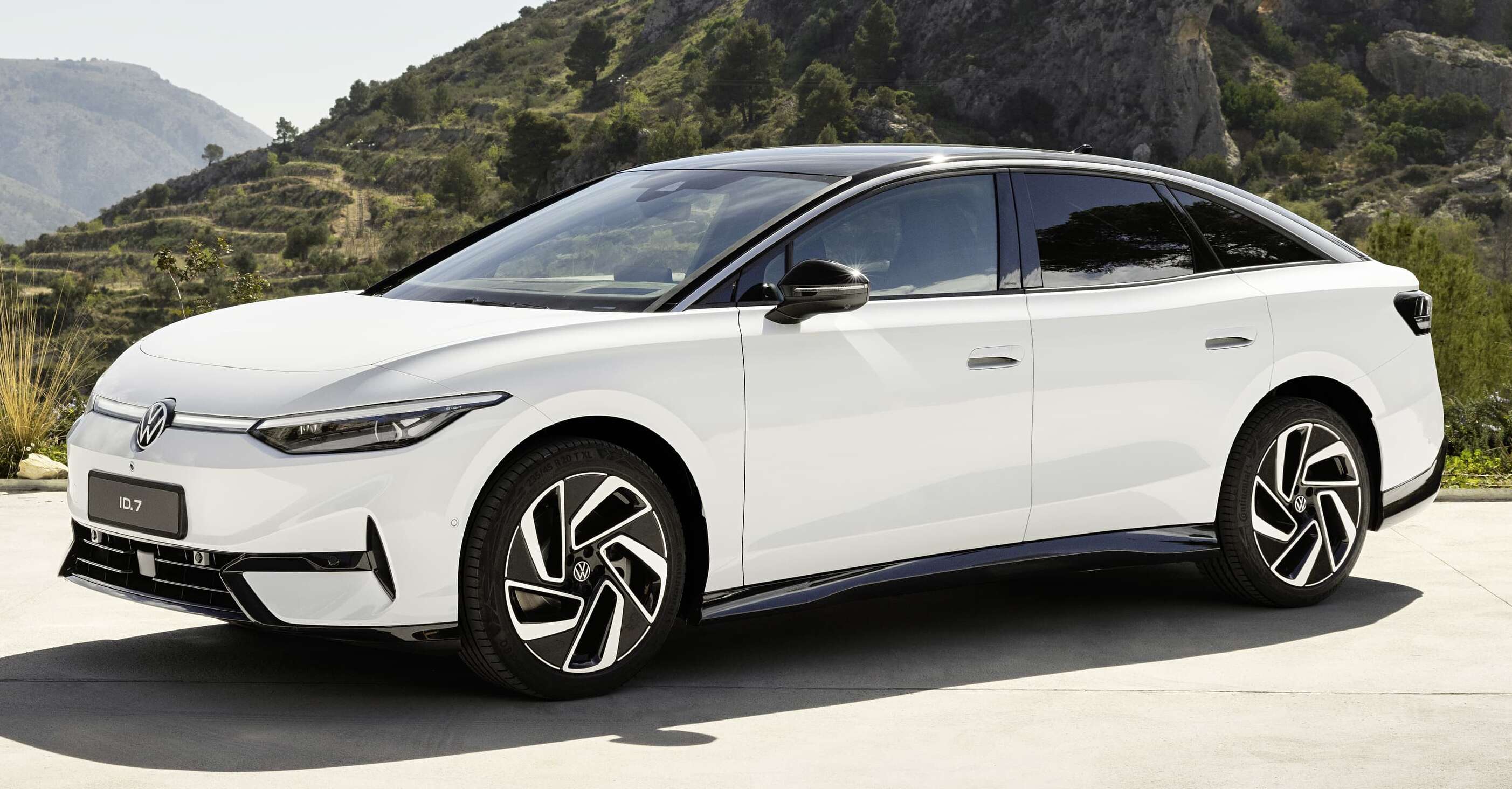 At the previous exhibition at the Consumer Electronics Show (CES) in Las Vegas earlier this year, the ID.7 was revealed to have a wheelbase of 2.97 meters, which is 184 mm longer than the wheelbase of the B8 Volkswagen Passat.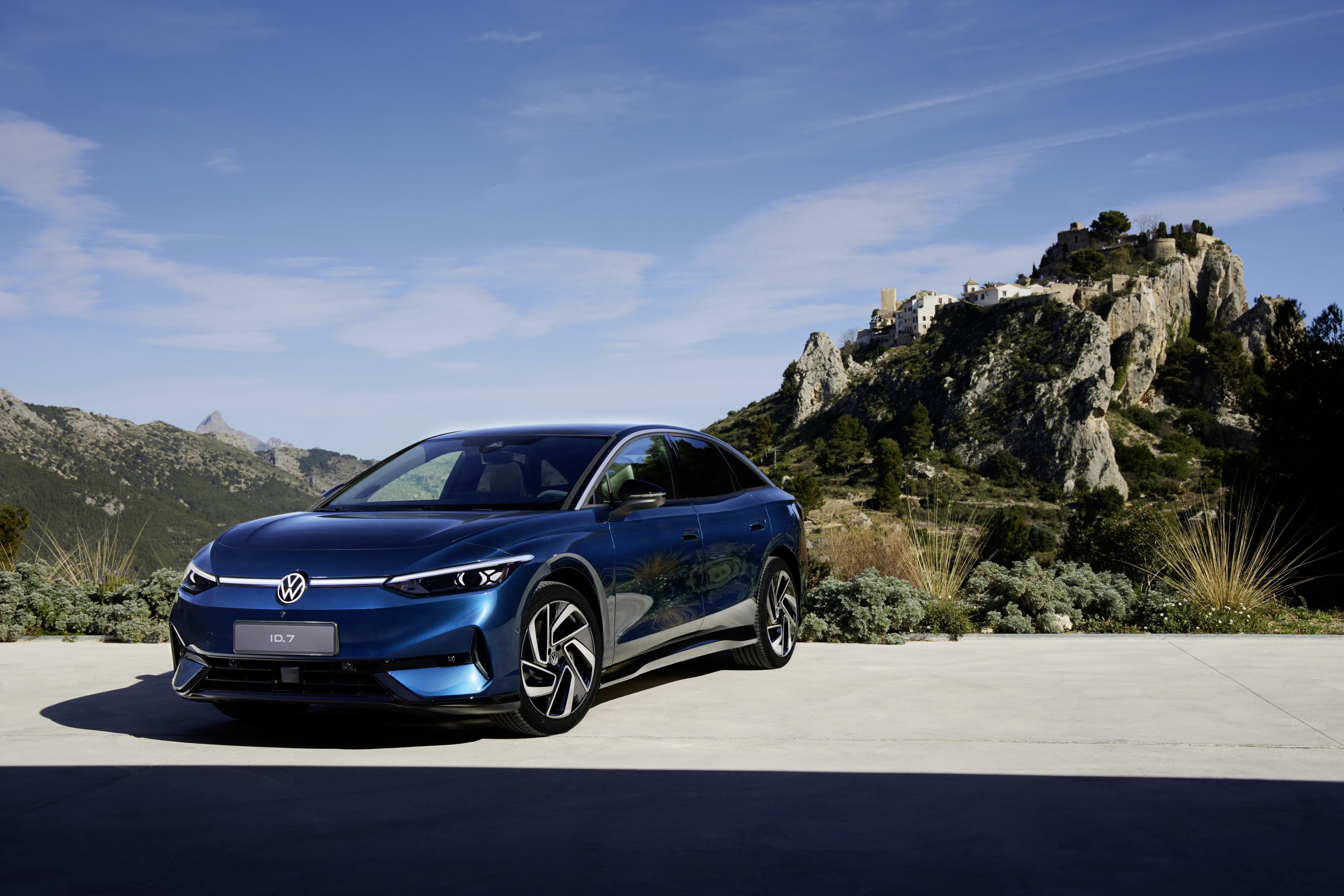 With a length of nearly 5 meters, the ID.7 is "designed based on aerodynamic principles". Volkswagen said the sloping roofline contributes to a drag coefficient of about 0.23, thereby helping the car achieve a range of up to 700 km on a full charge.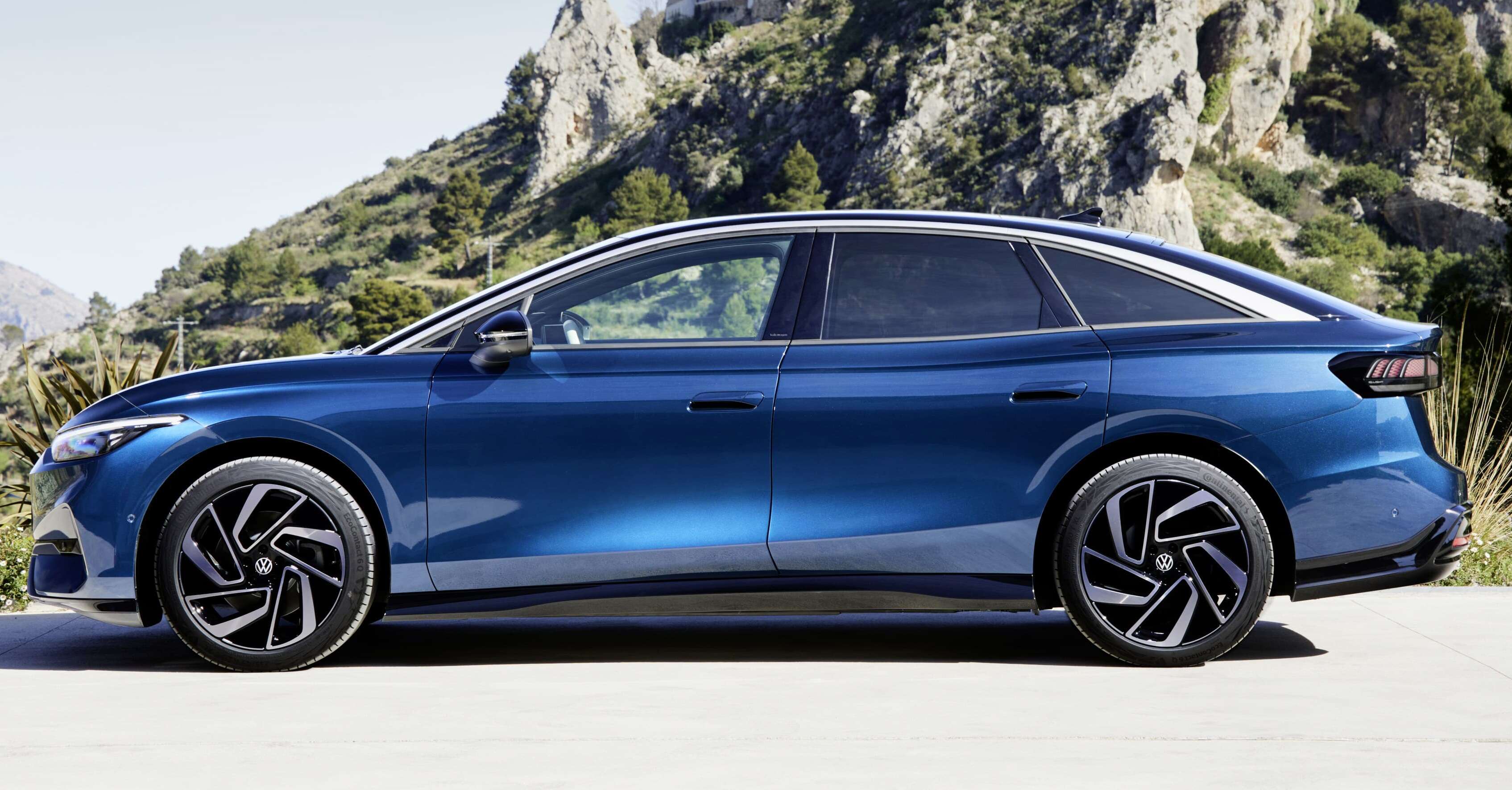 In the cabin, the car receives a centrally positioned 15-inch infotainment screen along with a HUD display using augmented reality technology, along with a new layout for the air conditioning control buttons.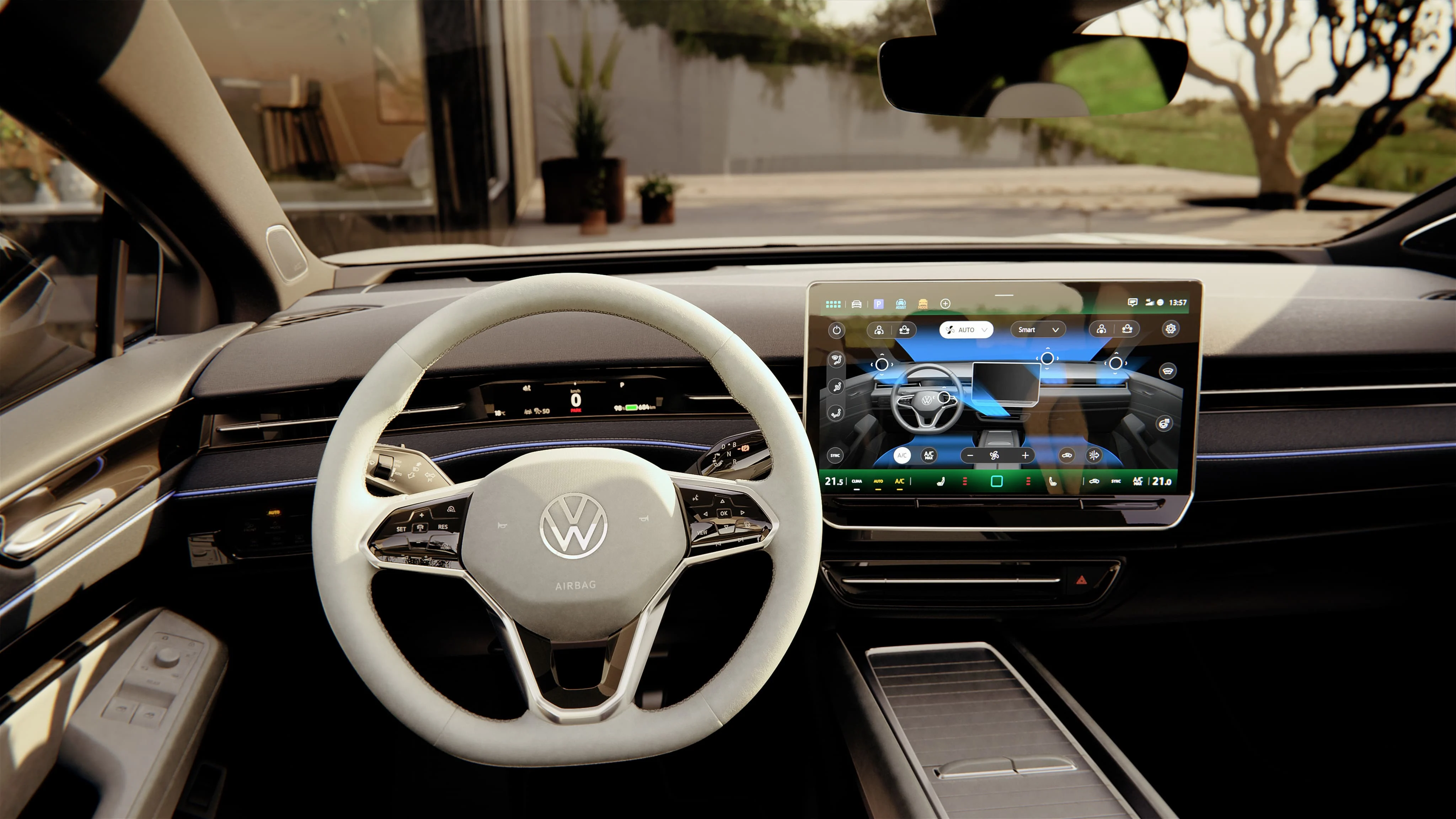 The ID.7 cabin also features an adjustable panoramic sunroof. In addition, the car has an additional virtual assistant, which can adjust many settings in the car.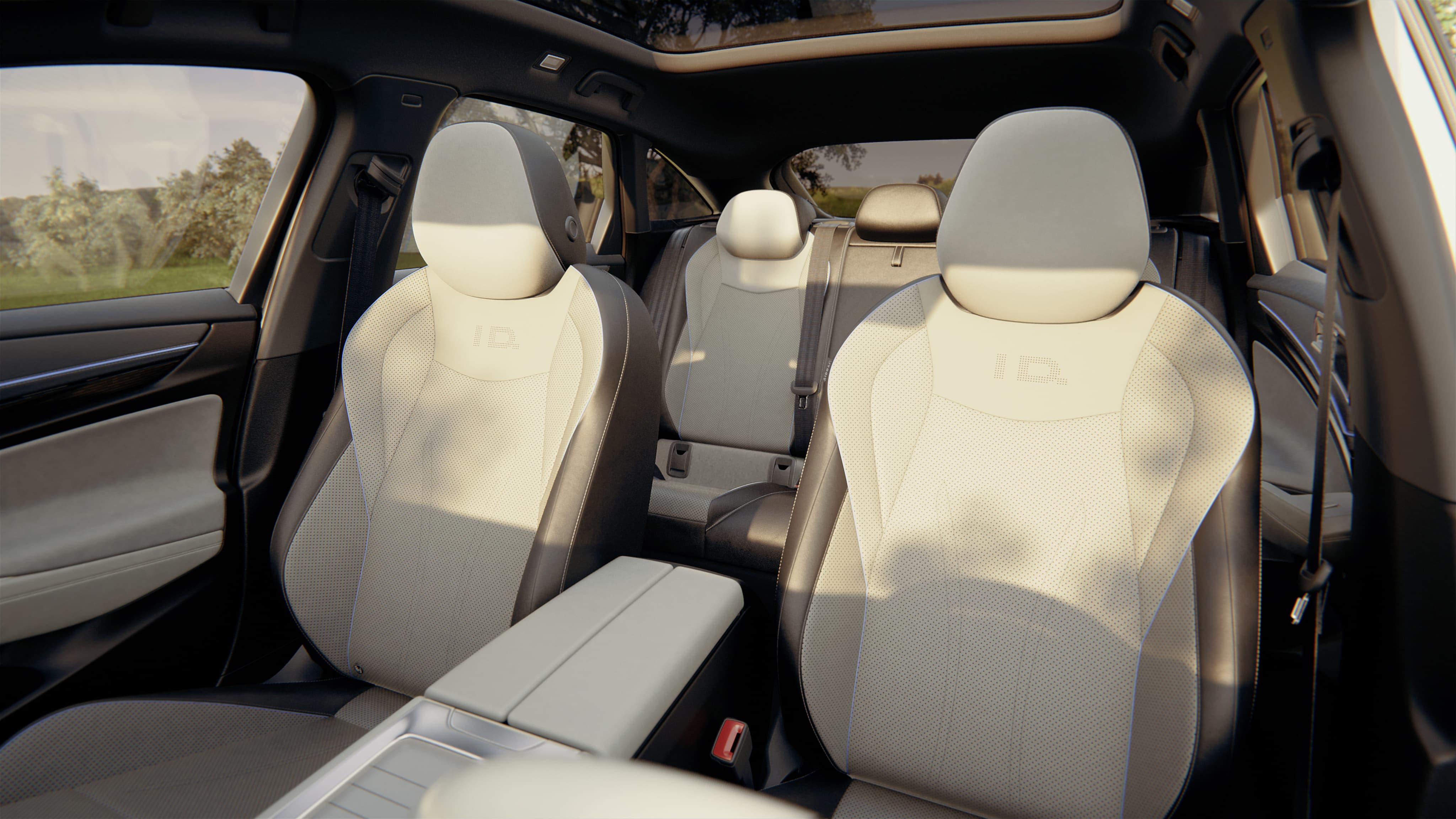 The front seats have cooling and heating functions as well as drying functions; convenient for people caught in the rain, for example. In addition, there is an option for massage function, as well as a Harman Kardon 14-speaker 700-watt sound system including a center speaker and a subwoofer.
The driver assistance systems in the ID.7 include Travel Assist, which assists with lane changes on multi-lane highways at speeds above 90 km/h. Volkswagen states that the driver still needs to continue monitoring the operation of this feature, but the tension while driving is significantly reduced.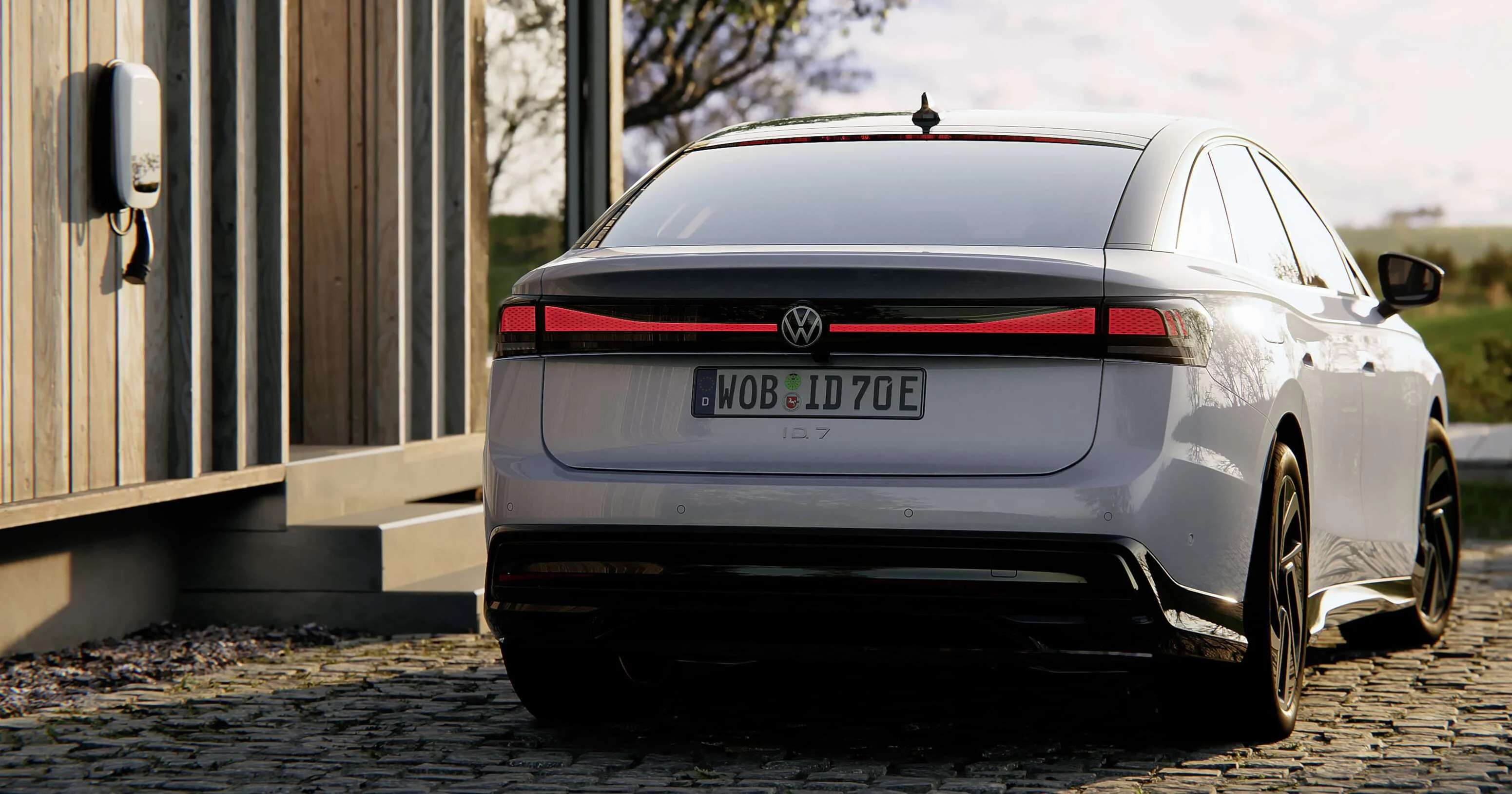 In addition, the car is also equipped with an automatic parking system, integrating a distance memory function of up to 50 m, allowing the driver to sit still inside the car or they can monitor the parking sequence from the outside of the car using the smartphone app.
The Volkswagen ID.7 will be produced at the Volkswagen factory in Emden, Germany for the European and North American markets, while the ones for the Chinese market will be produced in China.
Trang Nguyen (Forum.autodaily.vn)