After a long teaser campaign, Toyota has finally unveiled its all-new 2024 Toyota Tacoma pickup. Taking design cues from its big brother Tundra, the next-generation Tacoma looks more muscular and is equipped with the latest advanced technologies from Toyota. In addition, the truck is developed based on Toyota's new global pickup platform and is powered by the i-Force turbocharged engine.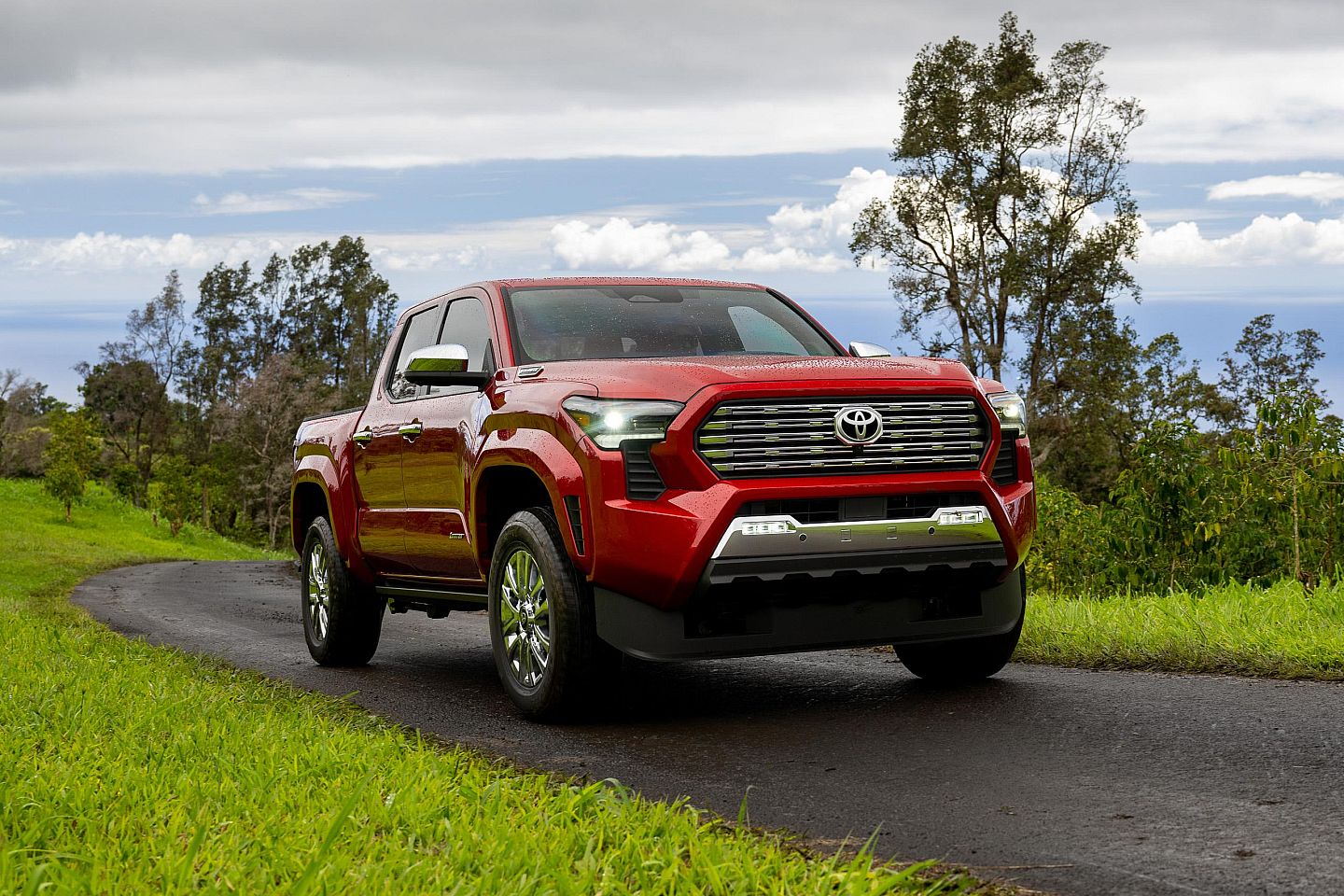 Let's start with the design, the Tacoma has a sleeker exterior with a bold grille at the front, powerful LED headlights, widened wheel arches, a vented hood, new LED taillights, and more aggressive styling cues. Depending on the trim level, the 2024 Tacoma can come with either 17-inch steel wheels or 18-inch alloy wheels, chrome or black accents, as well as a sturdy bumper for rough off-road conditions.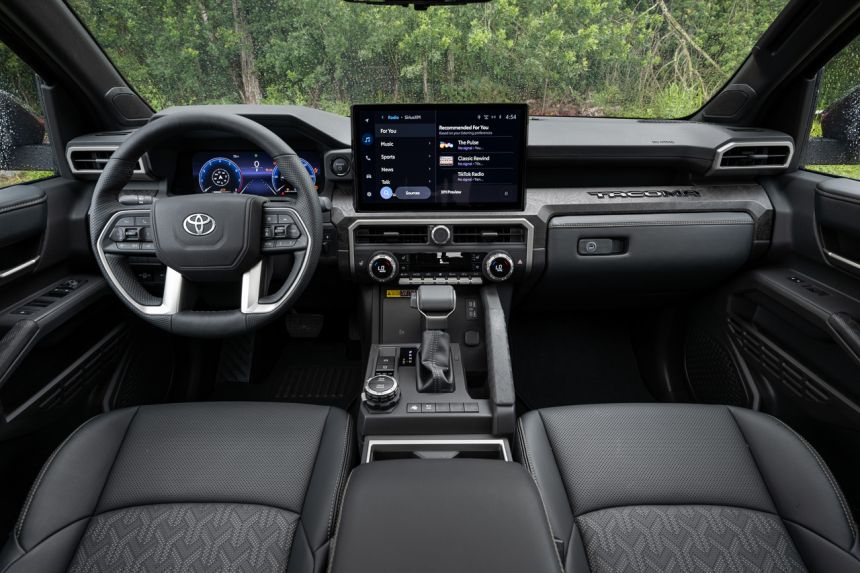 Moving inside, we can see many design elements inspired by the Tundra, with a more robust-looking cabin. From the flat-bottom steering wheel, the 7 or 12.3-inch digital instrument cluster, the redesigned dashboard, and the center control cluster, the 2024 Tacoma looks very premium.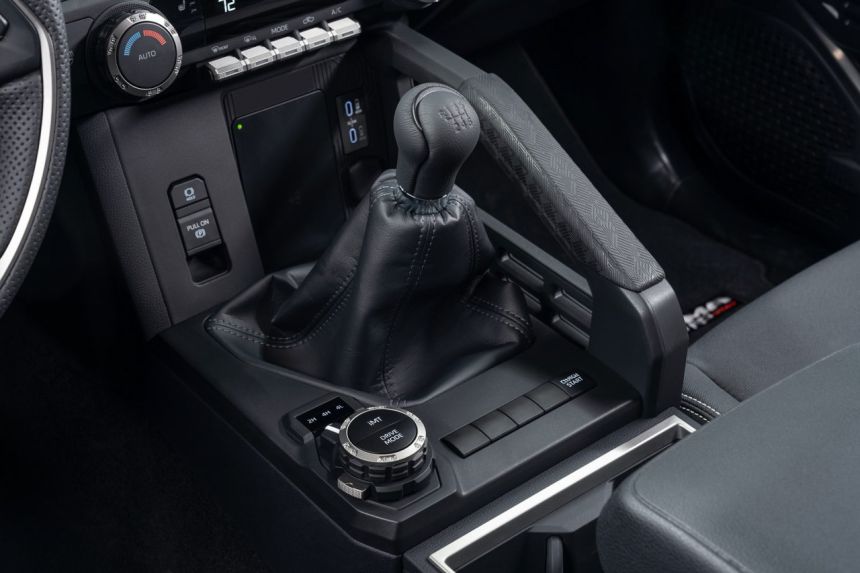 Available interior features include an 8 or 14-inch touchscreen infotainment display, Apple CarPlay & Android Auto compatibility, a range of USB-C ports, under-seat cargo space in the rear, ventilated front seats, a moonroof, JBL 10-speaker sound system, digital rearview mirror, HUD display, and hidden storage compartments.
The naturally aspirated 2.7L inline-four engine that powered the Tacoma for many years has been discontinued. Instead, a new 2.4L turbocharged i-Force four-cylinder engine is now available. This engine produces a maximum power output of 231 PS and a torque of 329 Nm when paired with the 8-speed automatic transmission. However, when paired with the 6-speed manual transmission, the turbocharged engine delivers 274 PS and 420 Nm of torque.
In addition, the 2024 Tacoma is also equipped with the i-Force Max hybrid powertrain. This powertrain includes the same 2.4L turbocharged inline-four engine but is supported by a 1.87 kWh nickel-metal hydride battery pack and an electric motor integrated into the 8-speed automatic transmission. The hybrid powertrain delivers a combined power output of 331 PS and a torque of 630 Nm.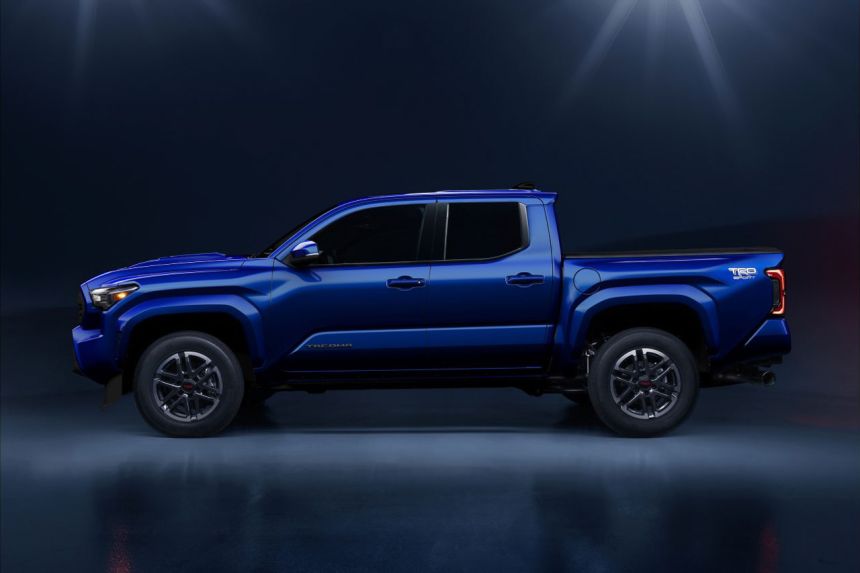 The regular variations of the 2024 Tacoma will come with standard RWD and a limited-slip differential. Meanwhile, 4WD variants will have an active traction control system to improve off-road capability. Additionally, there will also be a full-time 4WD version exclusively for the TRD and Trailhunter trims. They come with a center differential lock and an electronic rear differential lock to enhance traction on all terrains.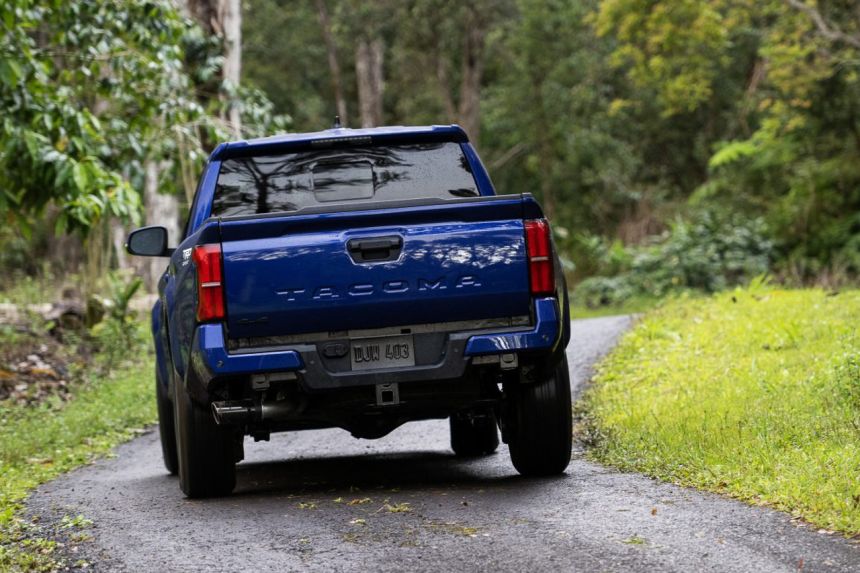 The all-new Tacoma is developed on Toyota's global TNGA-F pickup platform, which is shared with the Sequoia and Tundra. Most notably, the 2024 Tacoma is the first to be equipped with Toyota Safety Sense 3.0. This brings a host of intelligent driver-assist features to the pickup, such as adaptive cruise control, lane-keeping assist, pre-collision warning system, pedestrian detection, automatic headlights, and traffic sign recognition.
The 2024 Toyota Tacoma will be available for sale later this year, with the i-Force Max hybrid powertrain set to debut later.
Trang Nguyen (Forum.autodaily.vn)