Omoda 5 has a youthful and impressive design, equipped with modern and complete facilities; but the big obstacle is the unclear return date to Vietnam while fellow compatriots have been launching one after another.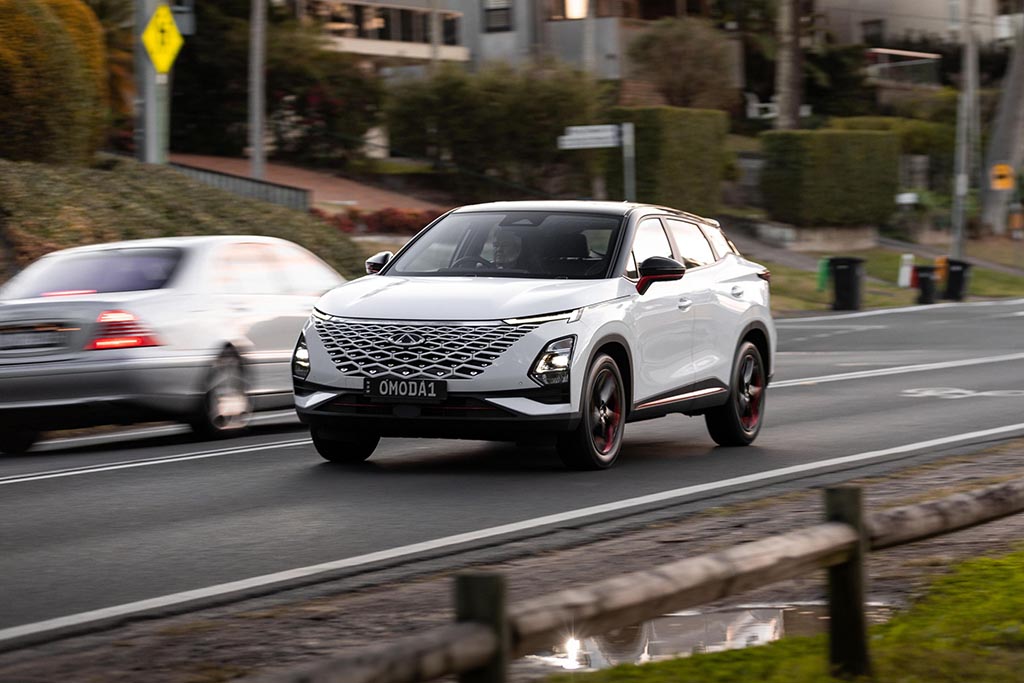 In 2023, despite the general economic situation as well as the auto business in Vietnam going downhill, domestic consumers have witnessed the "invasion" of many famous names coming from across the border. The farthest we have "grouped" Zotye – Baic – Hongqi, the name MG – has taken the first step into the market, Wuling "committed" with the world's best-selling electric car model. Recently, we have had Haval and alongside that, Lynk & Co is about to make its debut.
Meanwhile, a big name Chery has not yet officially appeared, although it has been deploying exploratory activities for over 3 years. According to leaked information, Chery Tiggo 8 Pro and Omoda 5 will be the names that the "neighborhood" brand brings to Vietnam first. In which, Omoda 5 has quickly completed the procedure to register industrial design protection in Vietnam – a necessary condition to be able to officially enter the market.
So let's find out about "the trump card" of Chery – Omoda 5 SUV model through the perspective of Australian car experts, to have a clearer view of the brand's strength when it comes to Vietnam.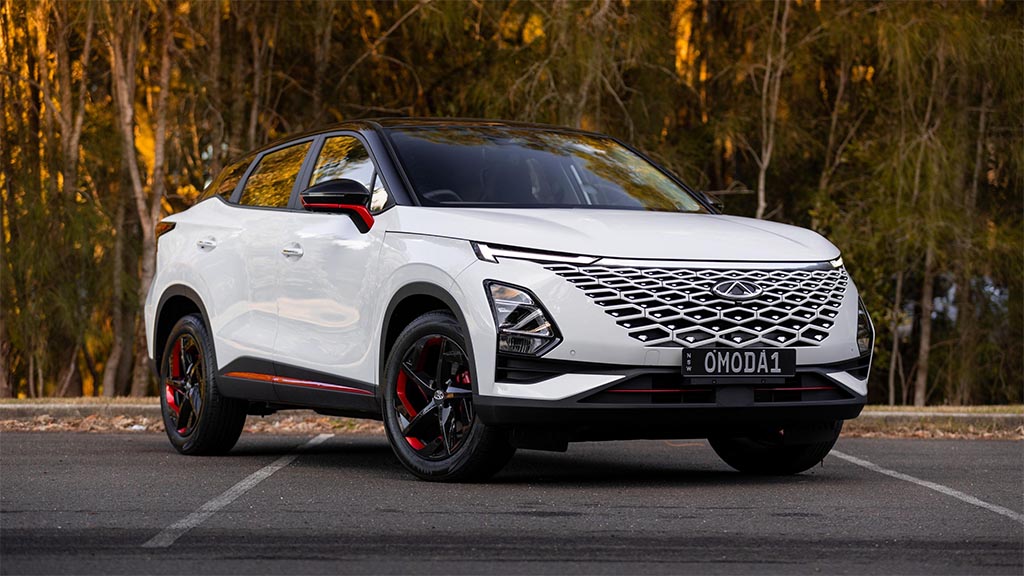 The first impression that Chery Omoda 5 brings to the viewers is a very impressive exterior design, eye-catching with a modern and innovative style. The front of the car almost breaks all the limits when the diamond pattern on the grille is designed to overflow.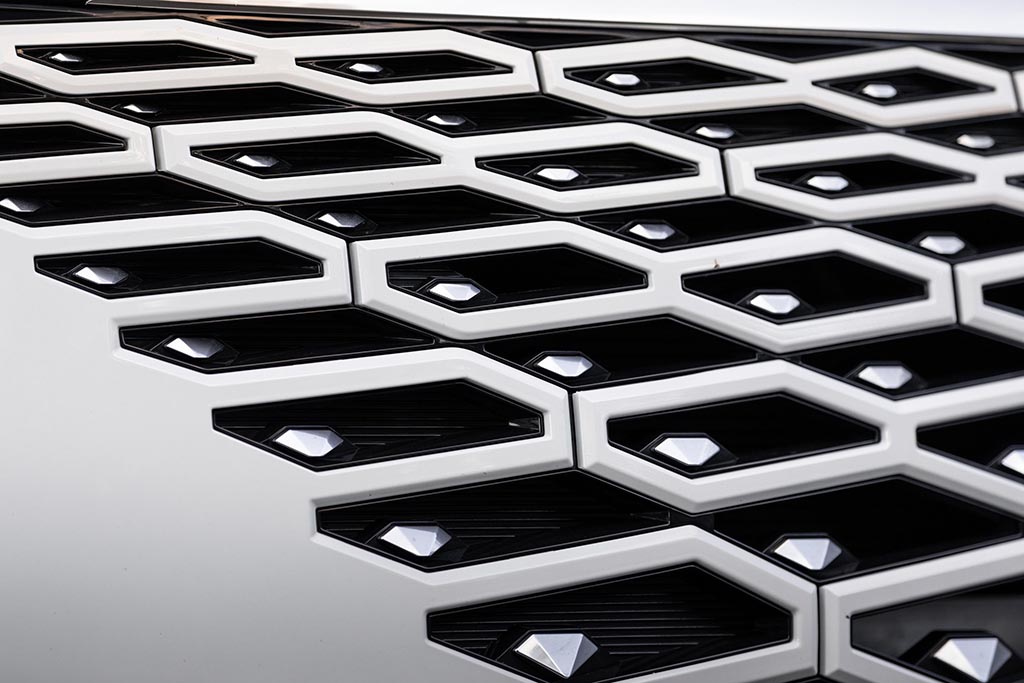 The slim demil LED strip is square in shape. Meanwhile, the main smart lighting cluster is neatly placed in the air intake. The overall front of the Omoda 5 brings a different feeling, surpassing the affordable segment cars.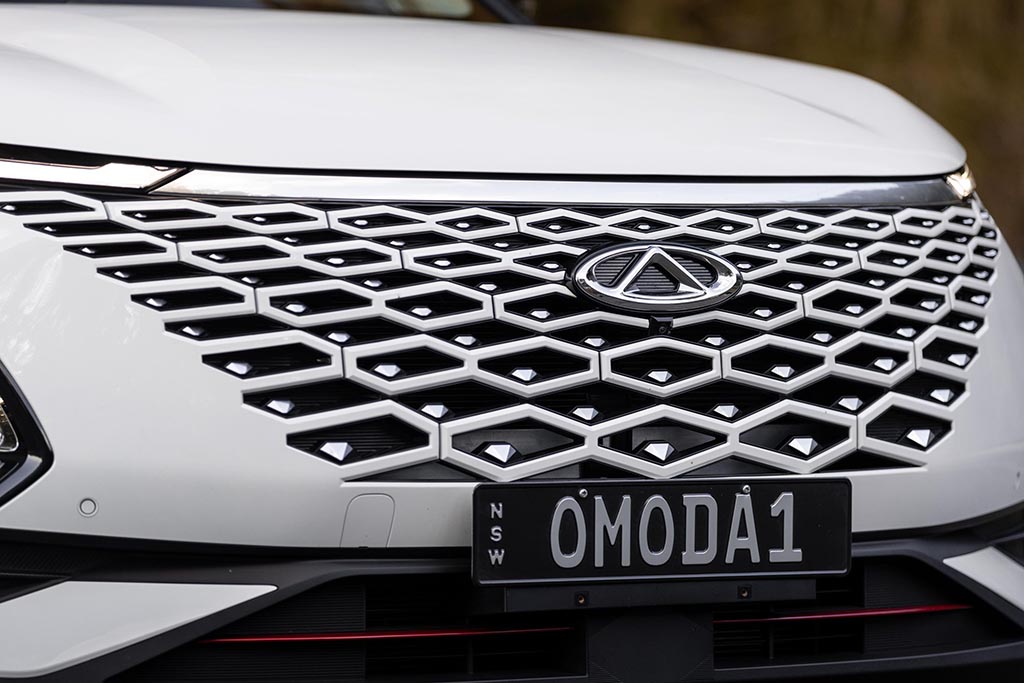 The body is cleverly designed to create a sporty look; combining the coupe-style sloping roof and the gradually rising 4 doors, instead of running horizontally on the body. Along with that, the A, B, C pillars, roof or side sills and front/rear fascia are all painted in eye-catching black color.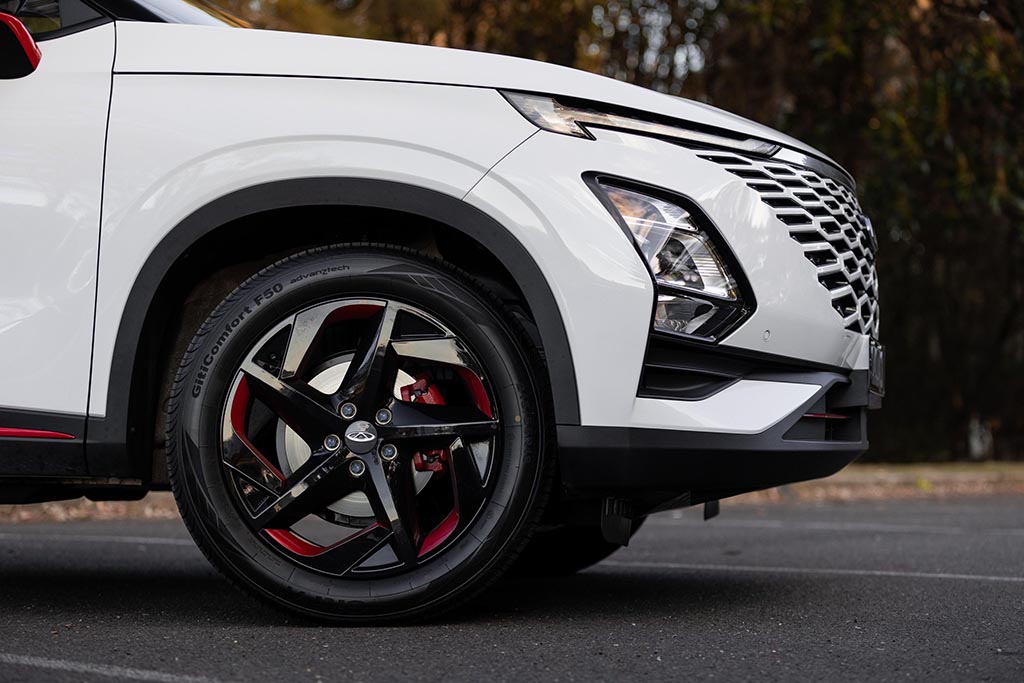 The wheels are extremely "sharp" with the glossy black 5-spoke 18-inch sports rims with red accents. The red-black tone is also very fashionable on the two side mirrors, showing a youthful and individual style. The rear of the car is also very modern thanks to the LED taillights with a broken-line shape; or the double fake exhaust tail pipe for sports style.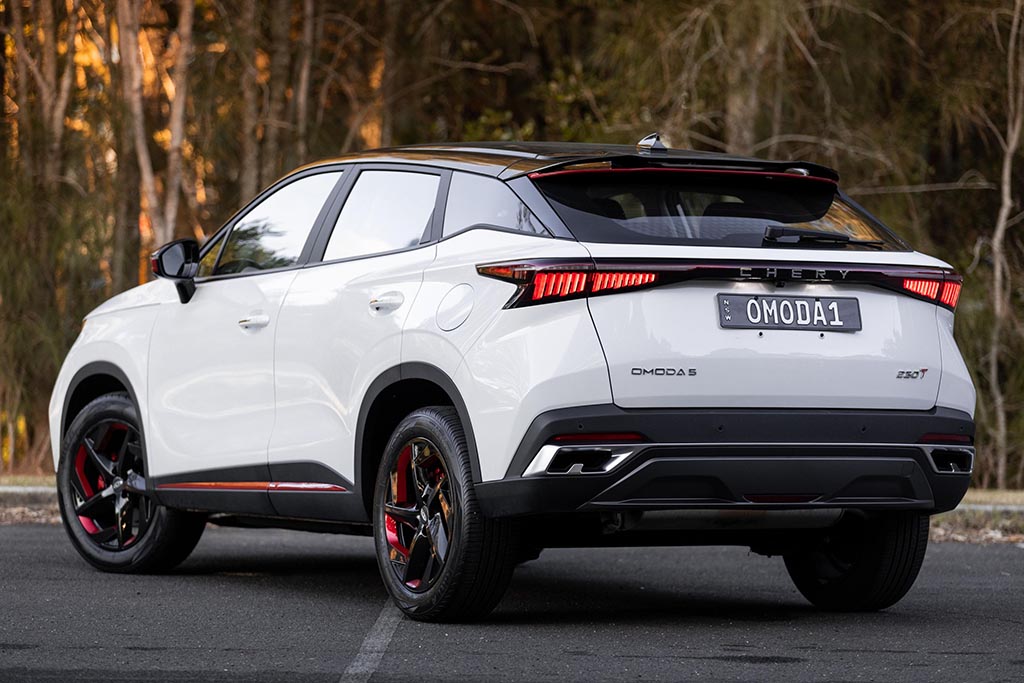 If you are attentive, you can completely feel that Omoda 5 breathes familiar design on the best-selling Lexus RX series of the Japanese luxury brand. But Chery Omoda did not copy it crudely. In this case, learning to be better, more impressive is extremely commendable.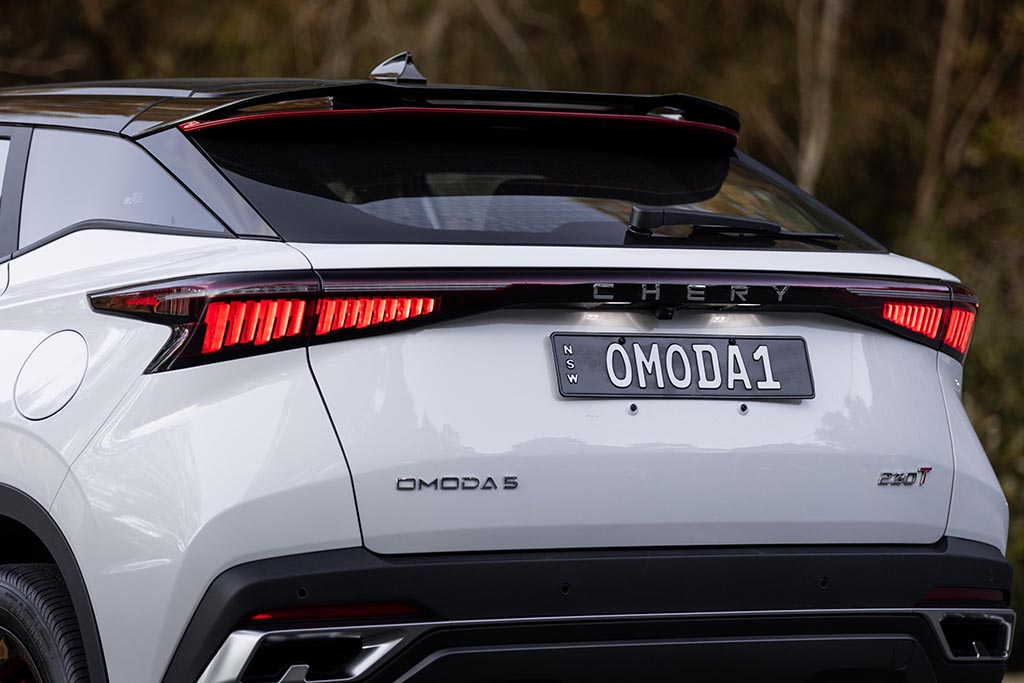 The Chinese automaker has also been very clever when selling a range of exterior equipment as options; to lower the base price of the product, and allow customers to customize the car to their liking, for example, metallic exterior paint – priced at $ 500 (blackspace, midnight blue, starry night blue, moon white, mercury gray, earth star silver …); or 2-tone roof paint – priced ranging from $ 600 – $ 1,200.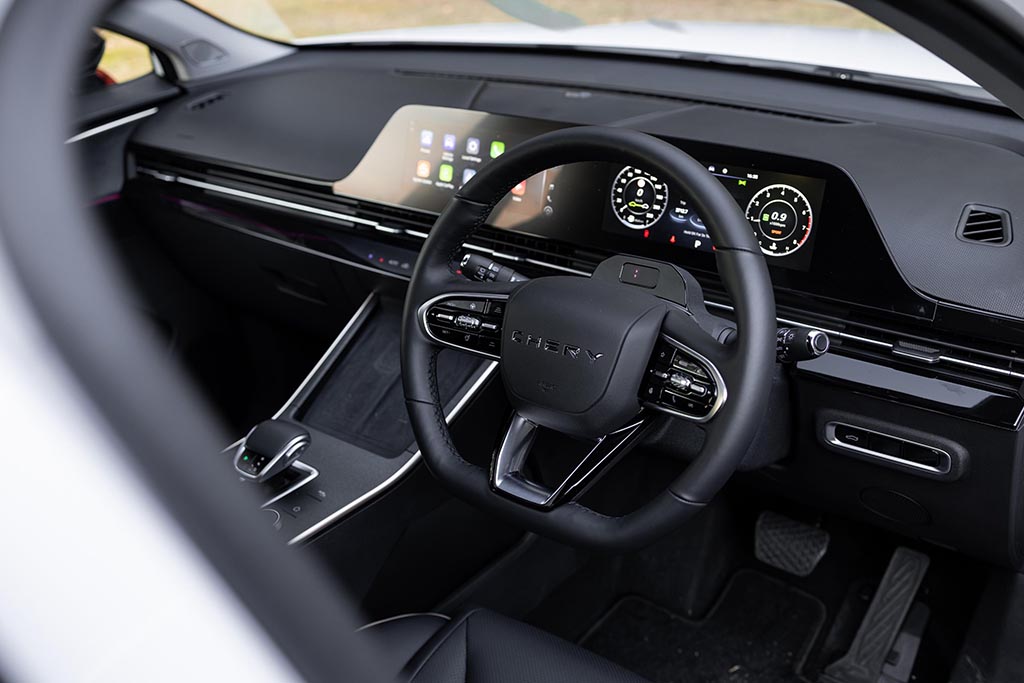 Entering the interior, the first impression is likely to appear in the minds of passengers, that is: unbelievable, this is a cheap mass-market car! Thick leather seats, sporty and embracing shape, contrasting sporty accents, proper electric adjustment with full heating and cooling – a generous and attractive luxurious style with a neat black color.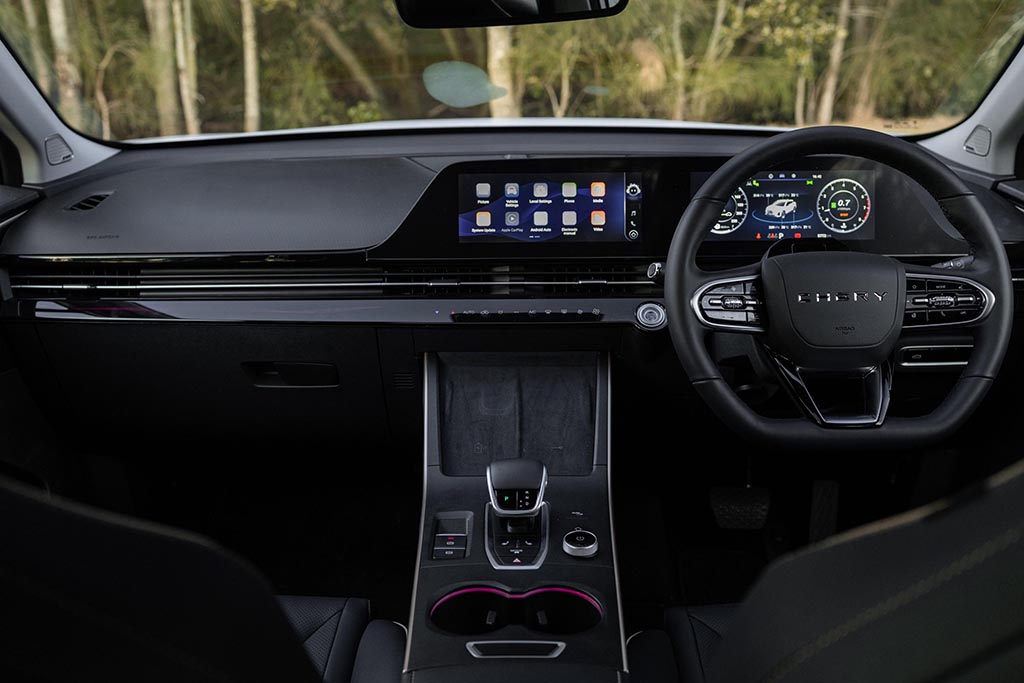 And of course, Chinese cars cannot be missing "luxurious" equipment such as: D-cut sports steering wheel, two 10.25-inch screens – can be horizontally customized interface and wireless Apple CarPlay / Android Auto, soft plastic dashboard cover, electronic gear lever with driving mode adjustment, music-changing backlight, 8 Sony entertainment speakers, touch-type air conditioning unit, sunroof, or Start/Stop button transparently like "AMG" sports "Mercedes Benz" …
Despite the sporty design, the interior space of the car is very spacious. The driver is very comfortable with a large legroom – convenient for long-distance travel. The rear seats also have armrests and comfortable thick backrest cushions, along with full charging ports and separate air vents. Convenient storage compartments are also a big plus for Omoda 5.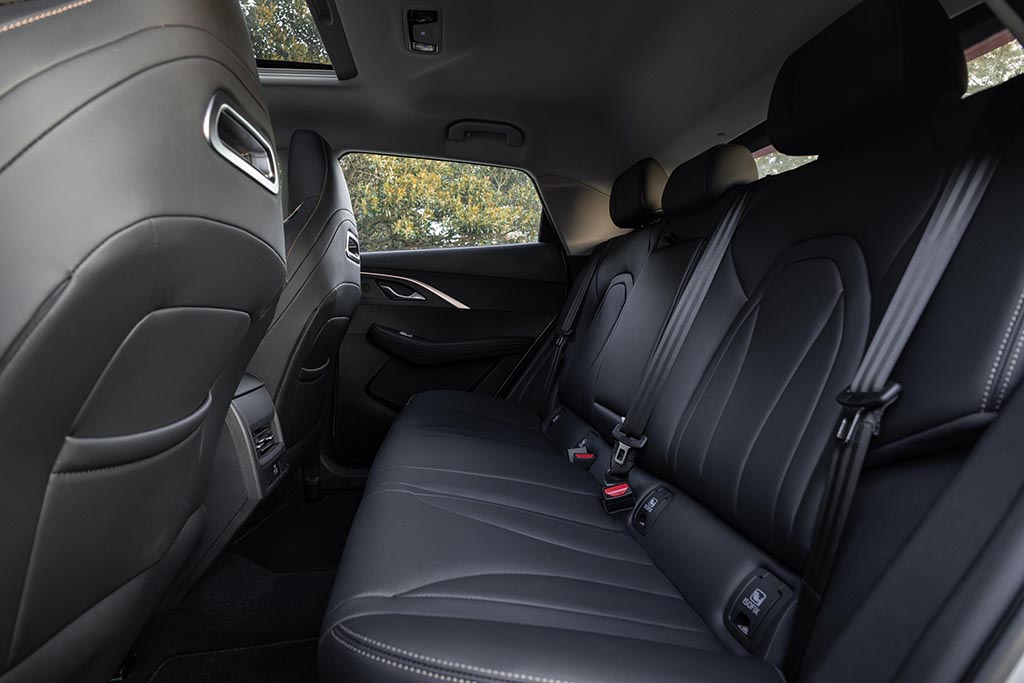 The luggage compartment of Omoda 5 is also acceptable – with a capacity of 360L when the rear seats are not folded. Slightly larger than the MG ZS (359L), but much smaller than the Nissan Qashqai (418L) or GWM Haval Jolion (430L). When the seats are folded, Omoda 5 can hold up to 1,075 liters of luggage. However, the car does not allow folding the rear seats – a convenience minus point.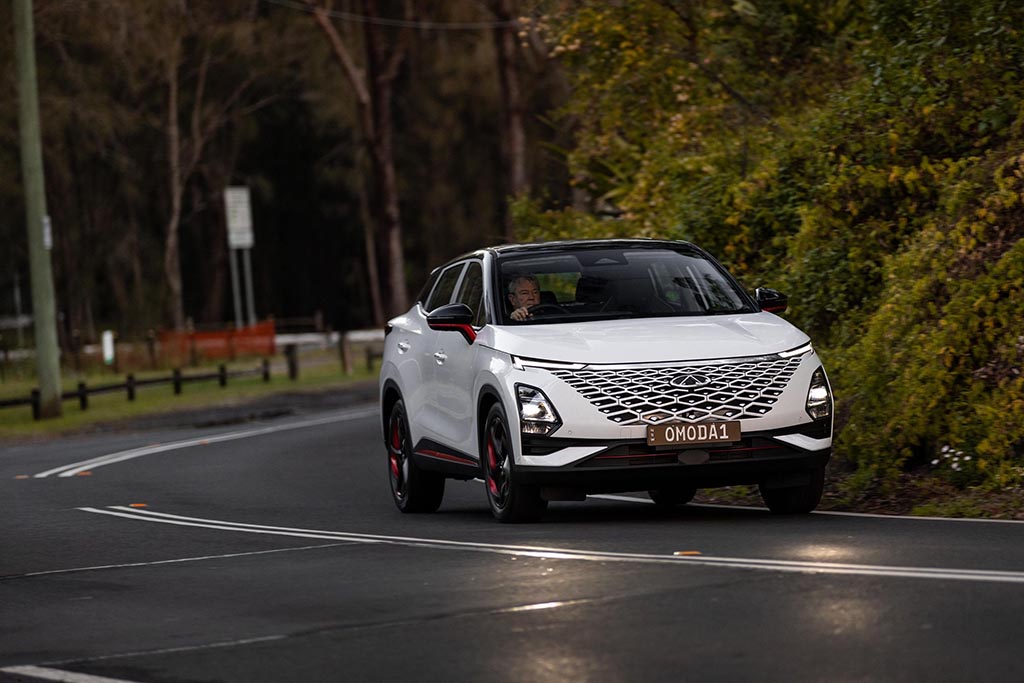 So what about the performance? Chery engineers equipped Omoda 5 with a 1.5L turbocharged I4 engine with a code of 230T under the bonnet. This heart provides 145HP of power and 210Nm of torque when combined with the CVT gearbox. The car is compatible with Ron 91 petrol (equivalent to E5 – Ron 91 in Vietnam).
In this version, Omoda 5 provides harmonious power in Eco mode; a gentle step on the accelerator is enough to feel the smooth pull in the entire rev range. In Sport driving mode, Omoda 5 gives a slightly exciting sound. Overall, Chery Omoda 5 serves the daily travel needs well.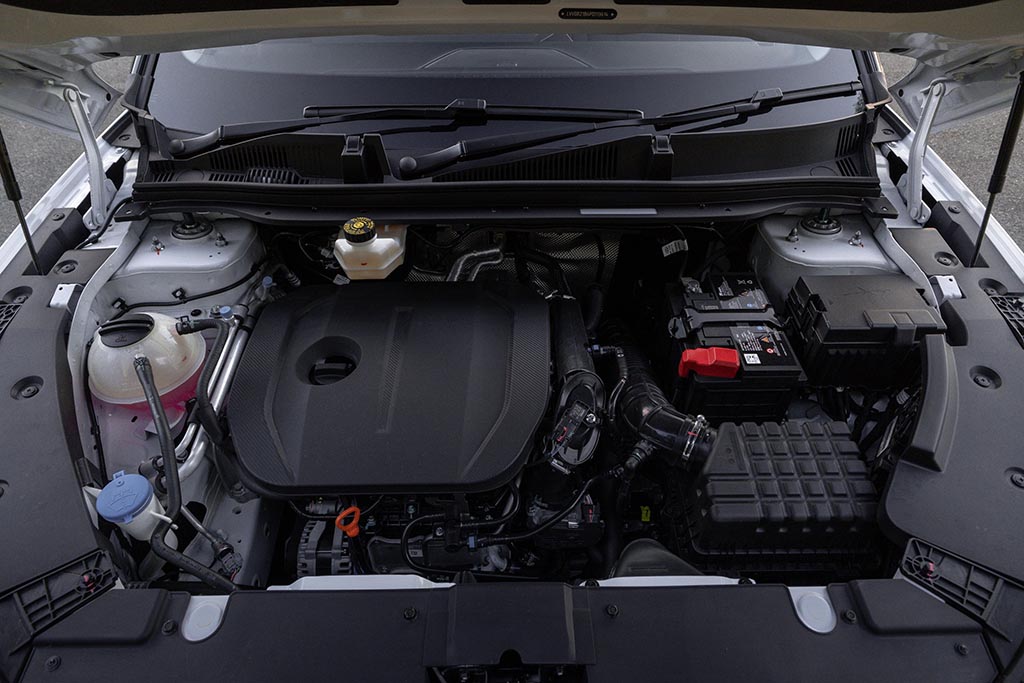 If you want more "speed", customers can choose Omoda 5 cars using the 1.6L turbocharged I4 engine; with maximum power up to 195HP and 290Nm of torque; combined with 7-speed dual-clutch automatic transmission and 4-wheel drive system. The Chinese car brand also promises to bring an all-electric version of Omoda 5 to compete with rivals such as Byd Atto, MG 4 or GWM Ora.
The steering wheel on the Omoda 5 is slightly "lifeless" (response feeling from the road surface), but it is quite gentle and agile. It makes maneuvering in small streets when parking much easier. The car's suspension system is not impressive either. Omoda 5 is only comfortable when rolling on asphalt. When crossing bad roads, the car will give a rather bumpy feeling due to the rather hard shock absorption. When entering roundabout with high speed, Omoda 5 will also feel quite bumpy.
Previously, Omoda 5 was complained by many people because the ADAS steering assist system – for safety purposes – often intervened too much in the steering operation, to the point of causing annoyance. However, since being updated with software, the actual driving experience in Omoda 5 has become much more pleasant; not causing any issues for the experts during the review writing process.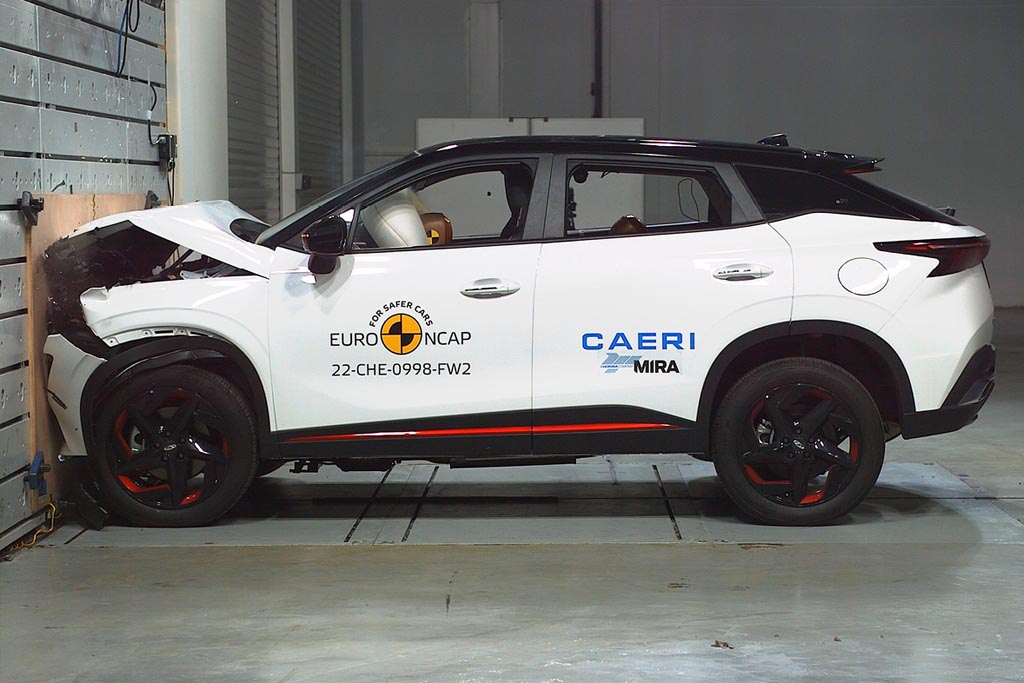 But do not hastily underestimate the operational ability of Omoda 5. Because it has achieved the ANCAP 5-star standard in Oceania (Australia and New Zealand), which is considered safer than Asean NCAP in Southeast Asia. The car also owns a range of modern equipment, such as: Adaptive cruise control with traffic jam assist, emergency automatic braking, emergency lane keeping, rear cross-traffic assist, blind-spot monitoring, traffic sign recognition, front/rear sensors, 360-degree camera, 7 airbags …
According to the manufacturer's announced fuel consumption (the ubiquitous WLTP cycle), it falls within the range of 6.9 L / 100 km. As for the real-world usage experience, Chery Omoda 5 consumes about 10.4 L / 100 km of mixed roads, mostly urban. A 50L fuel tank is enough for about a week of daily use. These are fully acceptable figures.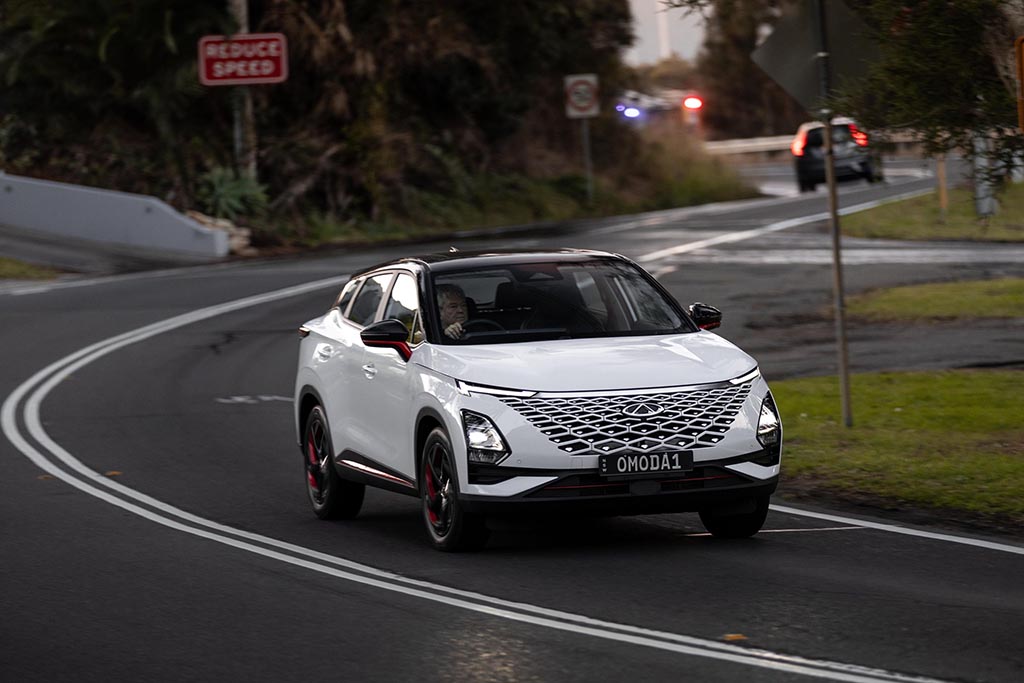 In the Australian market, Chinese automakers are vying to dominate the small SUV segment, with very fierce names, such as MG ZS – from SAIC "giant" with a 25% market share (ie 1/4 of the "cake piece"); or followed by Great Wall Motor's little kid Haval Jolion – the younger brother of Haval H6 recently launched in the Vietnamese market – with a 7.2% market share in Australia.
That is not to mention many other "hot" names that are also growing impressively in terms of sales figures month by month in Kang-gu-ru country, such as: Subaru Crosstrek, Kia Seltos, Hyundai Kona, Mazda CX-30, Volkswagen T-Roc and Toyota C-HR. It can be said that Australia is a ruthless market, when there are a total of 23 car brands competing in the compact SUV segment.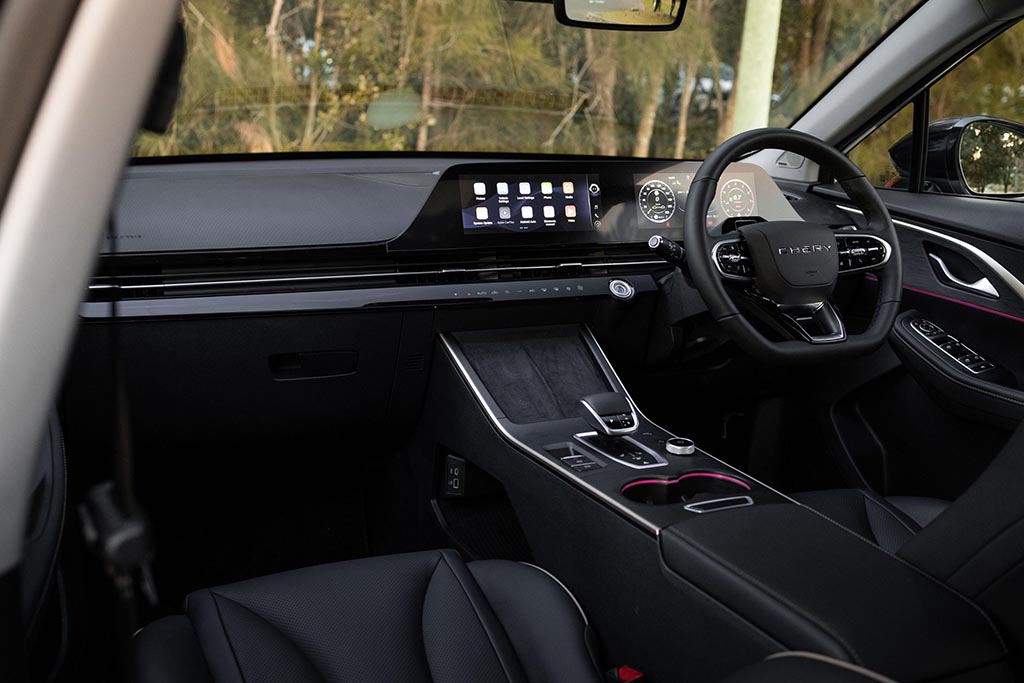 In that context, to ensure impressive sales figures overshadow the opponents; those "old foxes in business" have set the on-road price of Chery Omoda 5 from only $32,990 (over 780 million VND) to $35,990 (equivalent to about 850 million VND). More than anyone else, the Chinese business tycoons understand clearly: in order for a car to sell well, it must be more beautiful, equipped with more, and most importantly, cheaper than the names that are already present.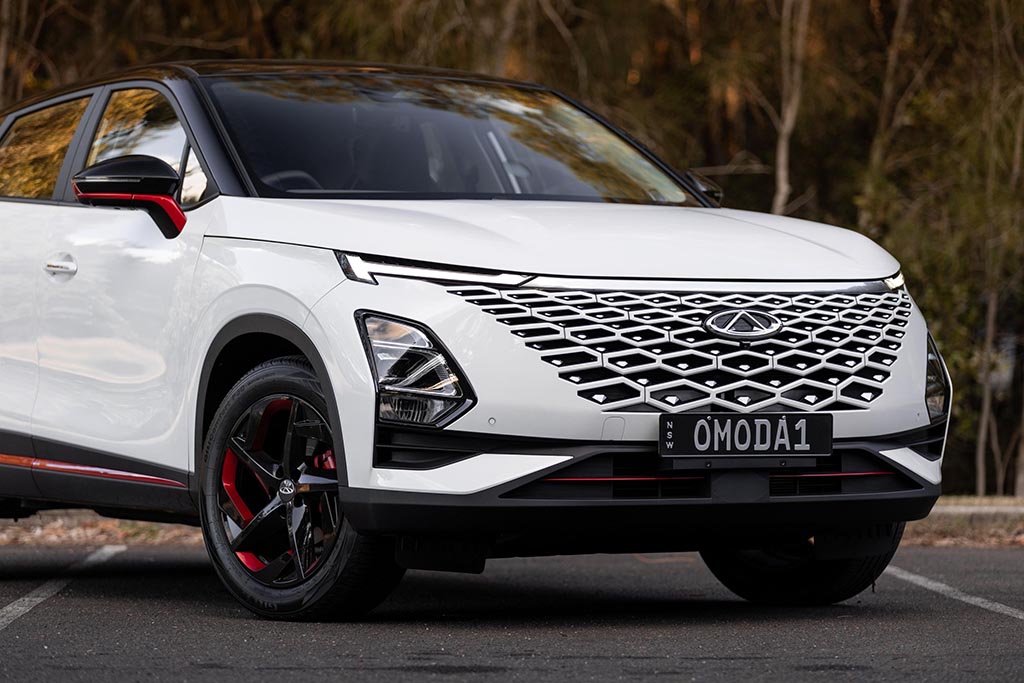 Together with that, in the Australian market, every Chery Omoda 5 is eligible for the manufacturer's official warranty policy, maintenance subsidies and rescue within 7 years. These are all very good policies compared to other rivals. Because of the good strategy, the sales of Omoda 5 have exceeded a series of iconic figures such as Nissan Qashqai, Mitsubishi Eclipse Cross or Skoda Kamiq in June in Australia.
Globally, Chery has achieved 70,000 cars in the first half of 2023 – quite promising compared to the target of 200,000 cars set by the brand earlier. However, what about Vietnam? It is clear that the door for Omoda 5 to enter is still very wide open. However, will the door remain open forever; when compatriots are flocking and gradually asserting their names; while the current competition is becoming increasingly fierce. To hold or let go, the future of Omoda 5 is still waiting ahead.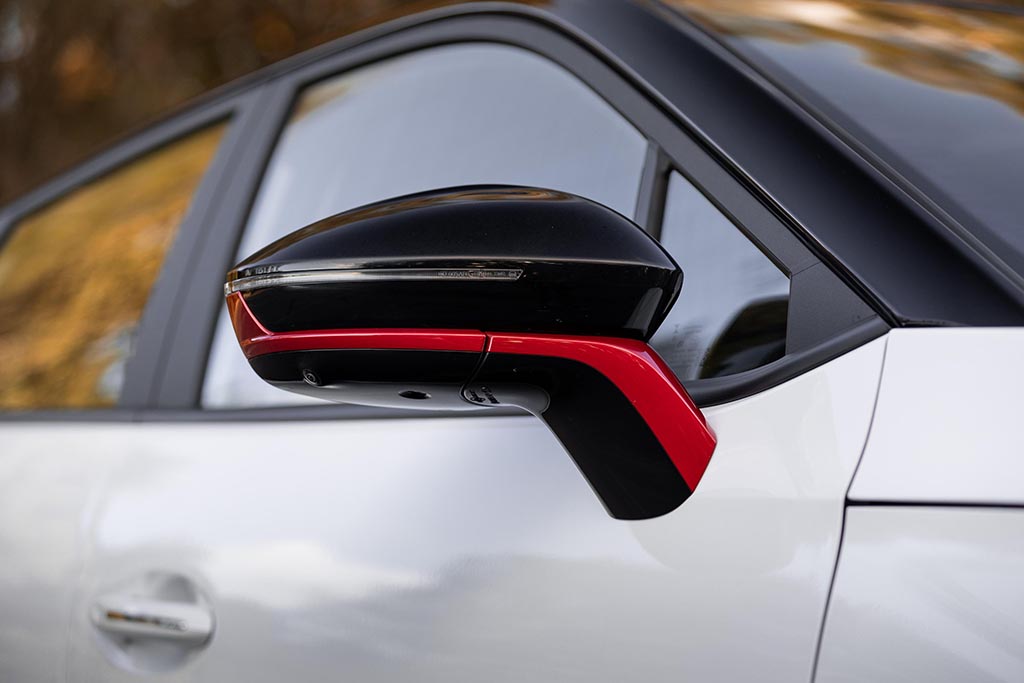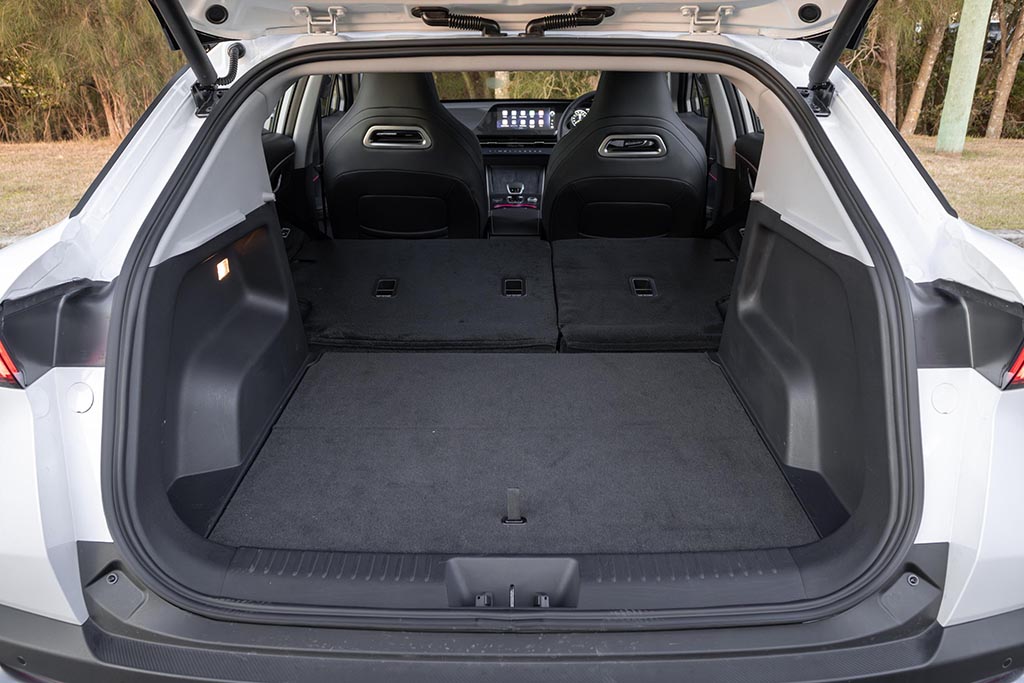 Anh Phan (Tuoitrethudo)
Source: CarExpert