Honda may join the electric vehicle segment rather late. However, recent plans by the Japanese automaker have focused on expanding the company's electric vehicle portfolio in the global market.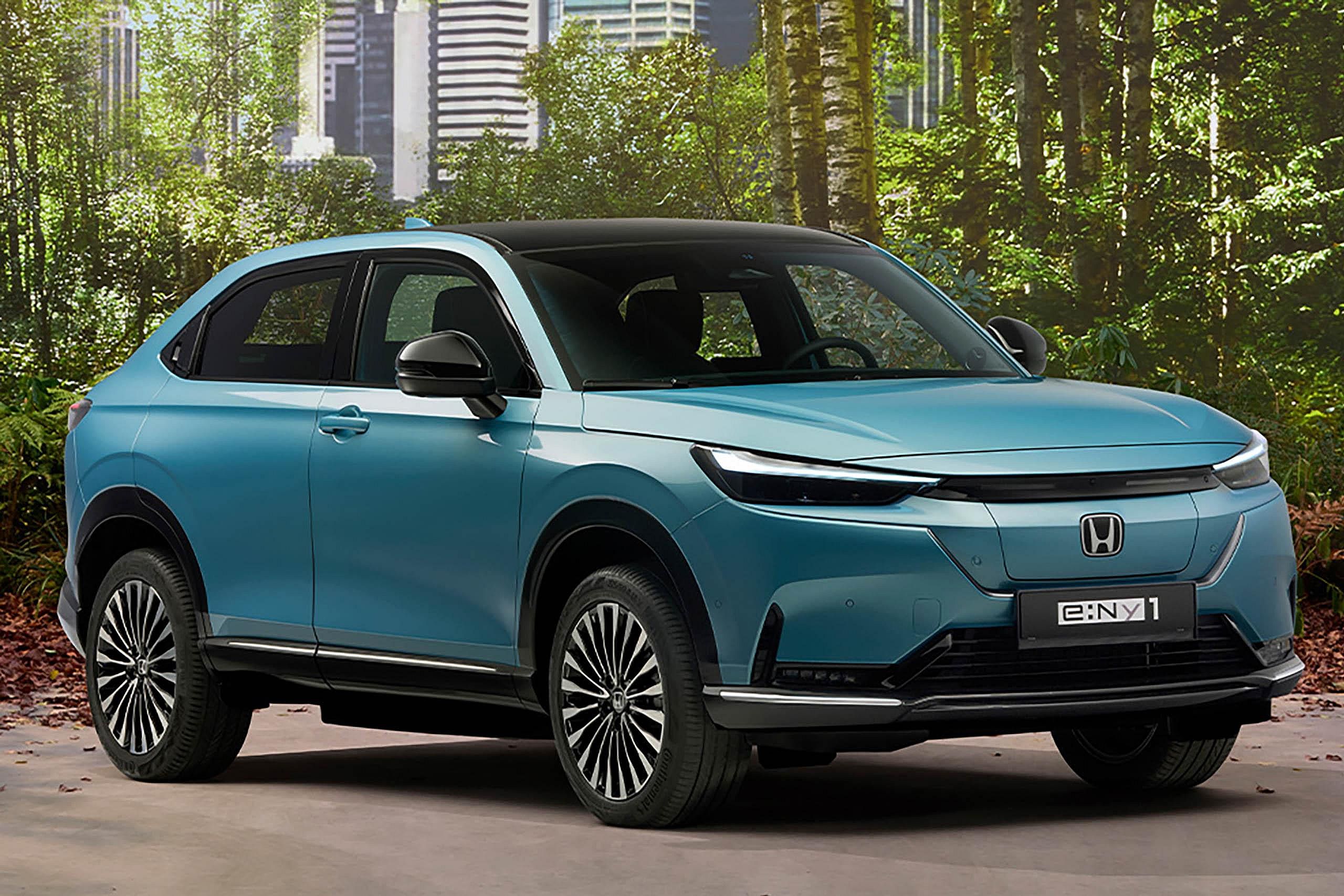 Honda's all-new electric SUV for the European market is the compact e:Ny1. Previously, the car was introduced as the e:Ny1 Prototype, similar to the twin models e:NS1 and e:NP1 available in the Chinese market. The e:Ny1 has a familiar look, as it is the electric version of the HR-V.
Although it looks quite similar to the HR-V, Honda claims that their new e:Ny1 electric SUV is developed on a completely new e:N Architecture F platform. The car has some unique features designed to enhance aerodynamics, with a notable feature being the front-wheel-drive platform.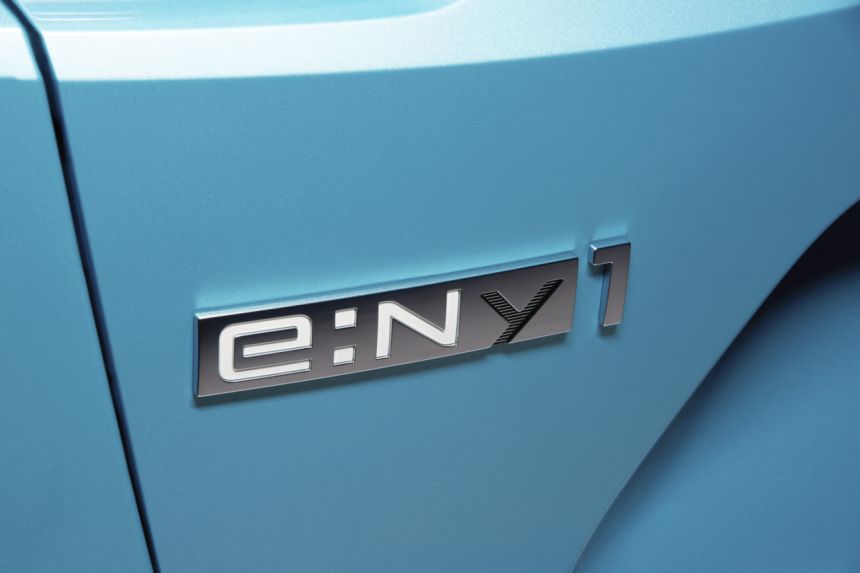 The e:N Architecture F platform has three main highlights: low center of gravity, high-strength dedicated body structure, and intelligent aerodynamic design. All these features promise to deliver a much more exciting driving experience for users.
The newly developed chassis for the Honda e:Ny1 improves torsional rigidity. This is achieved through the use of high-strength steel, accounting for about 47% of the bodyweight. Improved torsional rigidity means better driving quality and more efficient suspension system operation. With the new platform and chassis, the Honda e:Ny1 is expected to deliver dynamic performance, elegance, and exceptional comfort.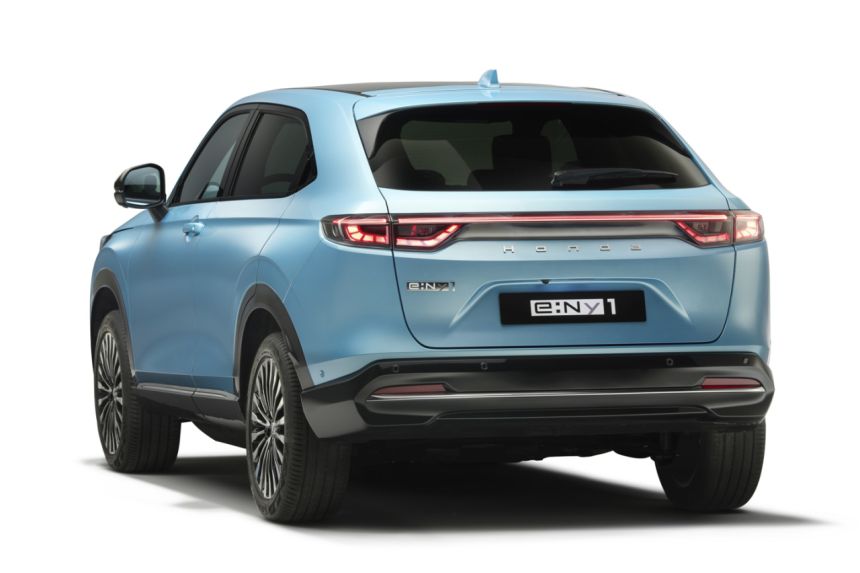 In terms of differences compared to the HR-V, the Honda e:Ny1 Compact Electric SUV features new headlights, a closed front grille, and a new front bumper. The EV model also has unique alloy wheels, white 'H' logo on the charging lid and steering wheel. This seems like a new identity for Honda's electric vehicles.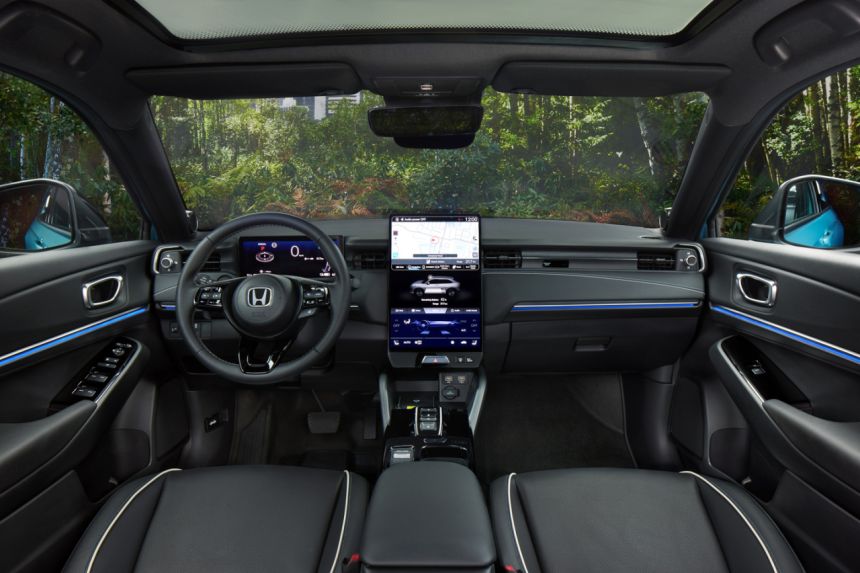 Honda e:Ny1 Compact Electric SUV 2024 is expected to offer spacious interior. The car will be equipped with an infotainment system with a 15.1-inch vertical touchscreen. The screen has a fixed portion to control the air conditioning system. The e:Ny1 also has a separate instrument cluster, which seems to be about 10.25 inches in size.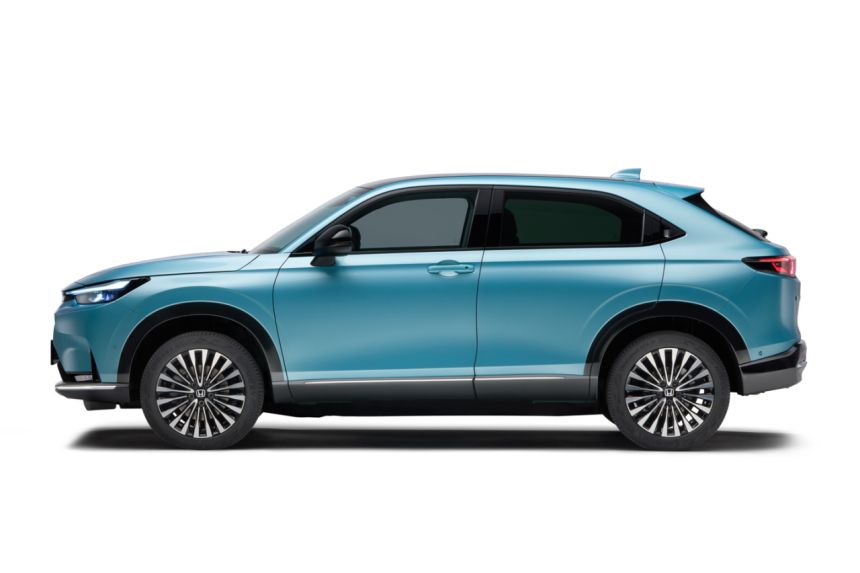 The Honda e:Ny1 electric SUV is equipped with a 68.8 kWh lithium-ion battery pack. The electric powertrain delivers a maximum output of 201 horsepower and a peak torque of 310 Nm. Honda claims that the e:Ny1 has a range of 412 km according to the WLTP standard. With the DC fast charger, the Honda e:Ny1 can charge from 10% to 80% in just 45 minutes.
The Honda e:Ny1 is expected to be launched in Europe with a price of around £30,000 (approximately $37,590). At this price point, the car will compete with rivals such as the Hyundai Kona Electric and Peugeot e-2008.
Trang Nguyen (Forum.autodaily.vn)