For those who have fallen in love with vintage Vespa scooters, the name "Sprint" is not unfamiliar. In 1965, the Sprint hit the road for the first time and it created a new fashion trend for motorcycles. The Sprint became the epitome of freedom, enthusiasm, and a desire to create a unique style.
In Vietnam, the first Sprint scooters were imported to Saigon and quickly spread across the country, but only the elites could afford them. Enthusiasts of vintage Vespas in Hanoi often share stories about this model. They say that nearly 40 years ago, a Sprint scooter could be exchanged for two houses on the street. It was a dream for many, from young men to retired old men.
Today, the Vespa Sprint continues to be improved with a more powerful and rugged design, while still being desired by young people. Taking design inspiration from the Vespa 946, known as a super scooter, the new Sprint features a steel frame with smooth curves at the rear of the scooter and a hexagonal headlight for a stylish look.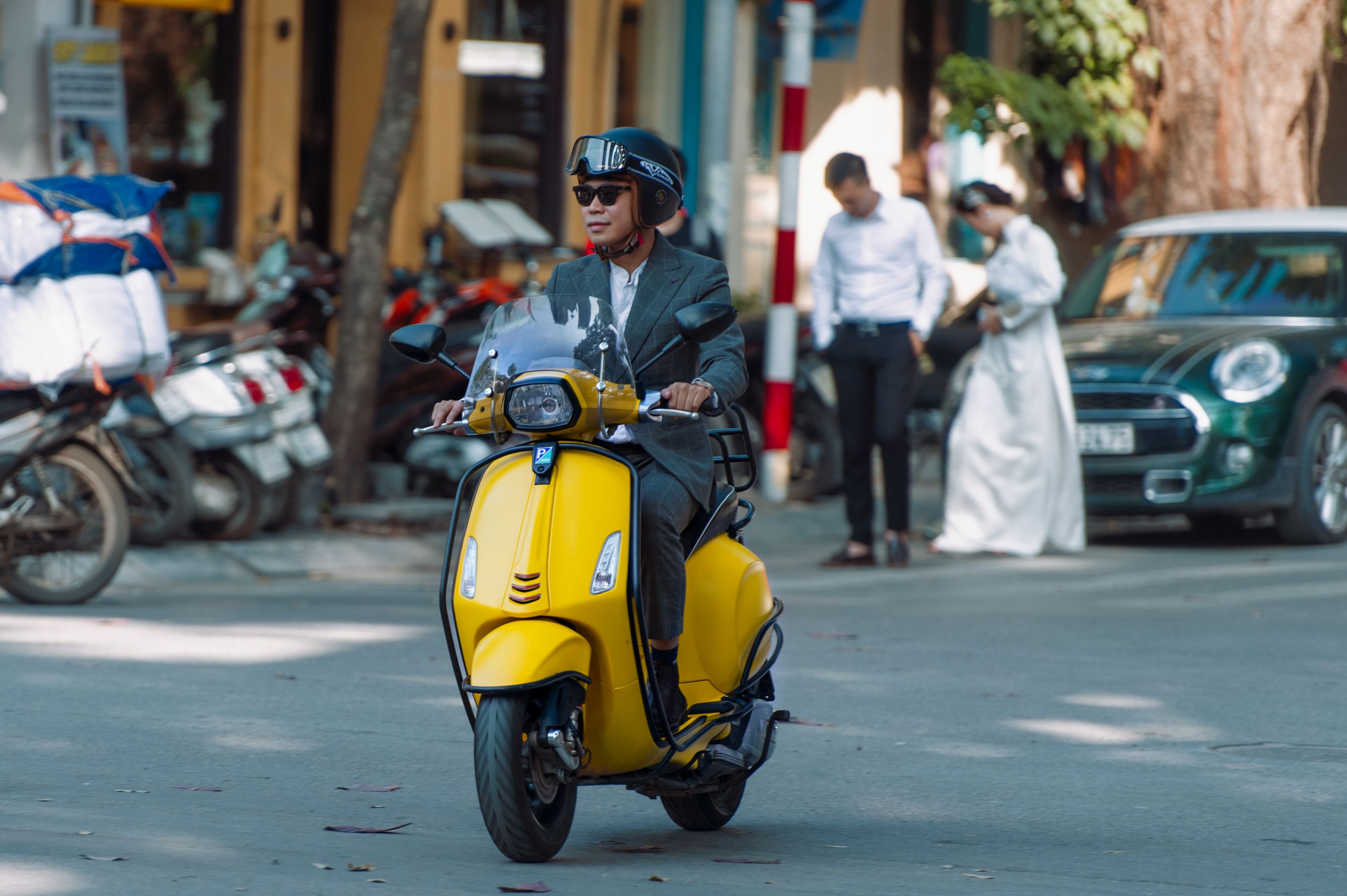 WE Travel CEO Nguyen Viet on a yellow Vespa Sprint 125cc.
Sharing his reasons for choosing the new generation Vespa Sprint, CEO of WE Travel – Nguyen Viet said that his attitude toward buying vehicles is that they must be beautiful and personalized. Since his university days, Nguyen Viet had a list of things to do before turning 25, which included owning a Vespa.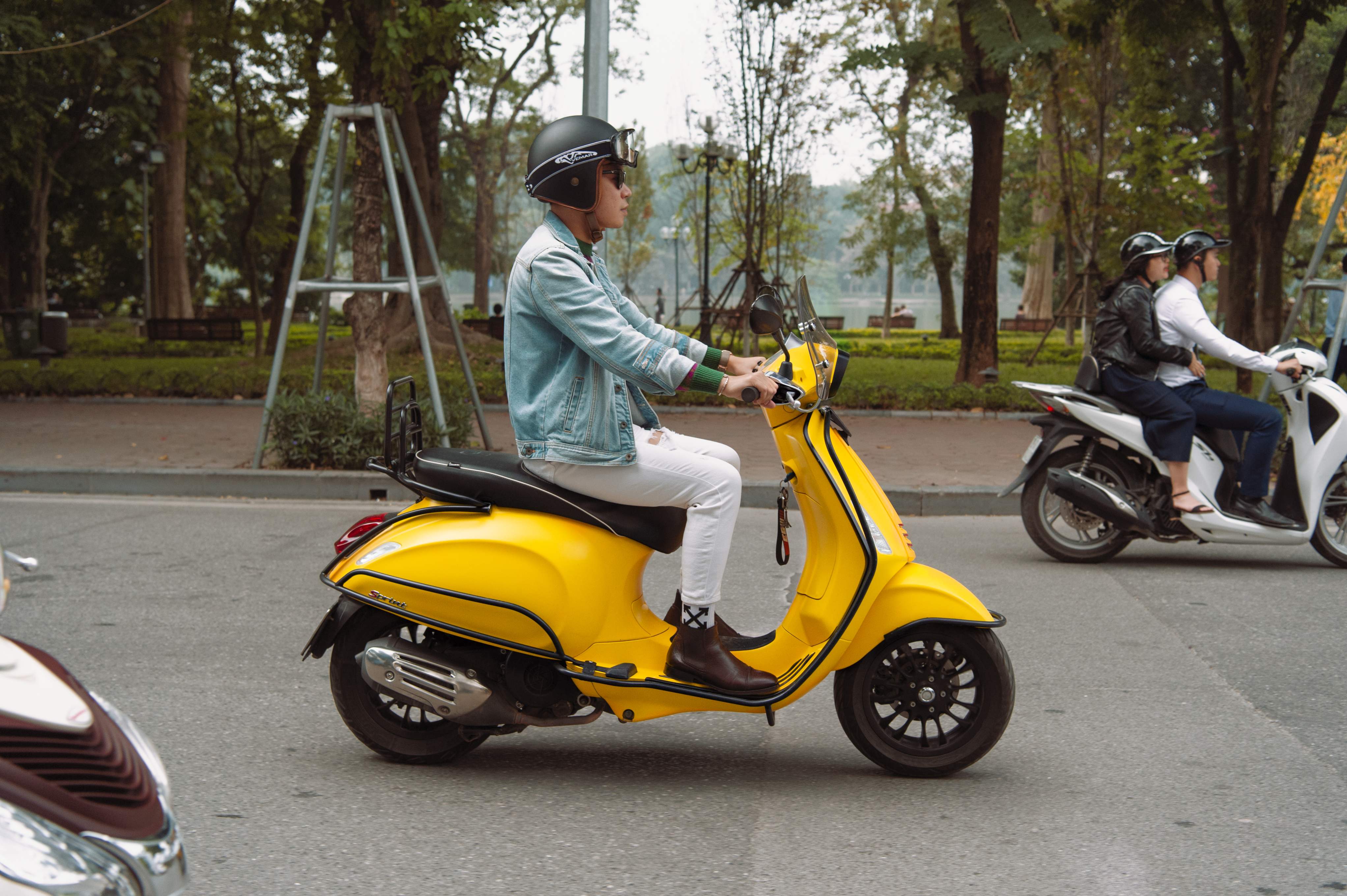 When deciding to buy a scooter, he was quite hesitant because people in Vietnam often preferred Japanese models due to their durability. However, when Piaggio launched the new Vespa Sprint, Nguyen Viet was truly attracted by its powerful and masculine appearance, designed for men. Design modifications such as the square headlight, short rear handle, and lowered body make the scooter more rugged.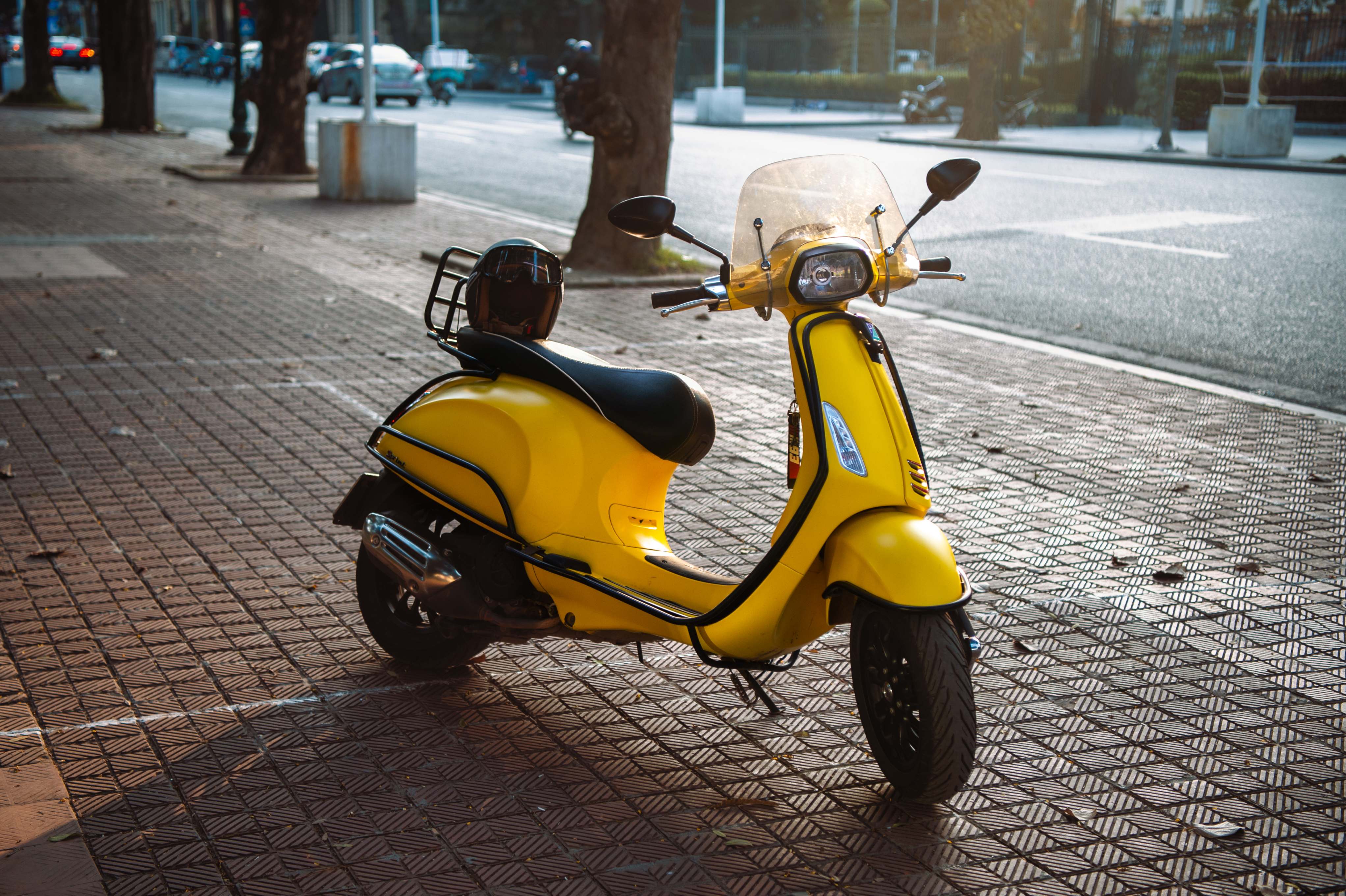 "When sitting on the Vespa Sprint, I feel more dynamic and youthful. Especially when riding a beautiful scooter, you feel refreshed," Nguyen Viet shared.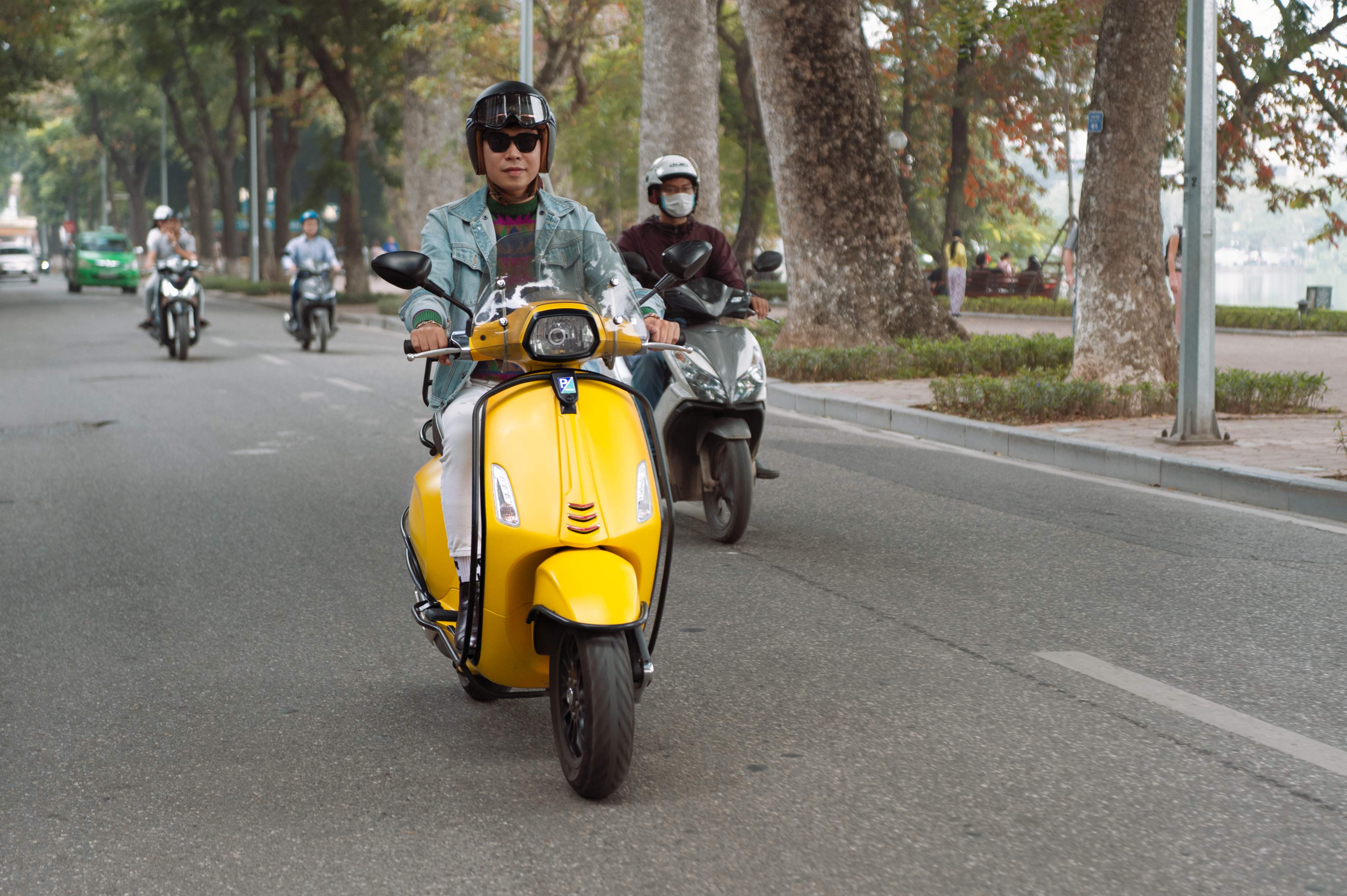 According to CEO Nguyen Viet, many people in Vietnam have prejudices that Vespa scooters are high-maintenance due to their European origin. However, after owning and using the scooter on both urban and long-distance roads, he found that it was not as costly and time-consuming as previously rumored.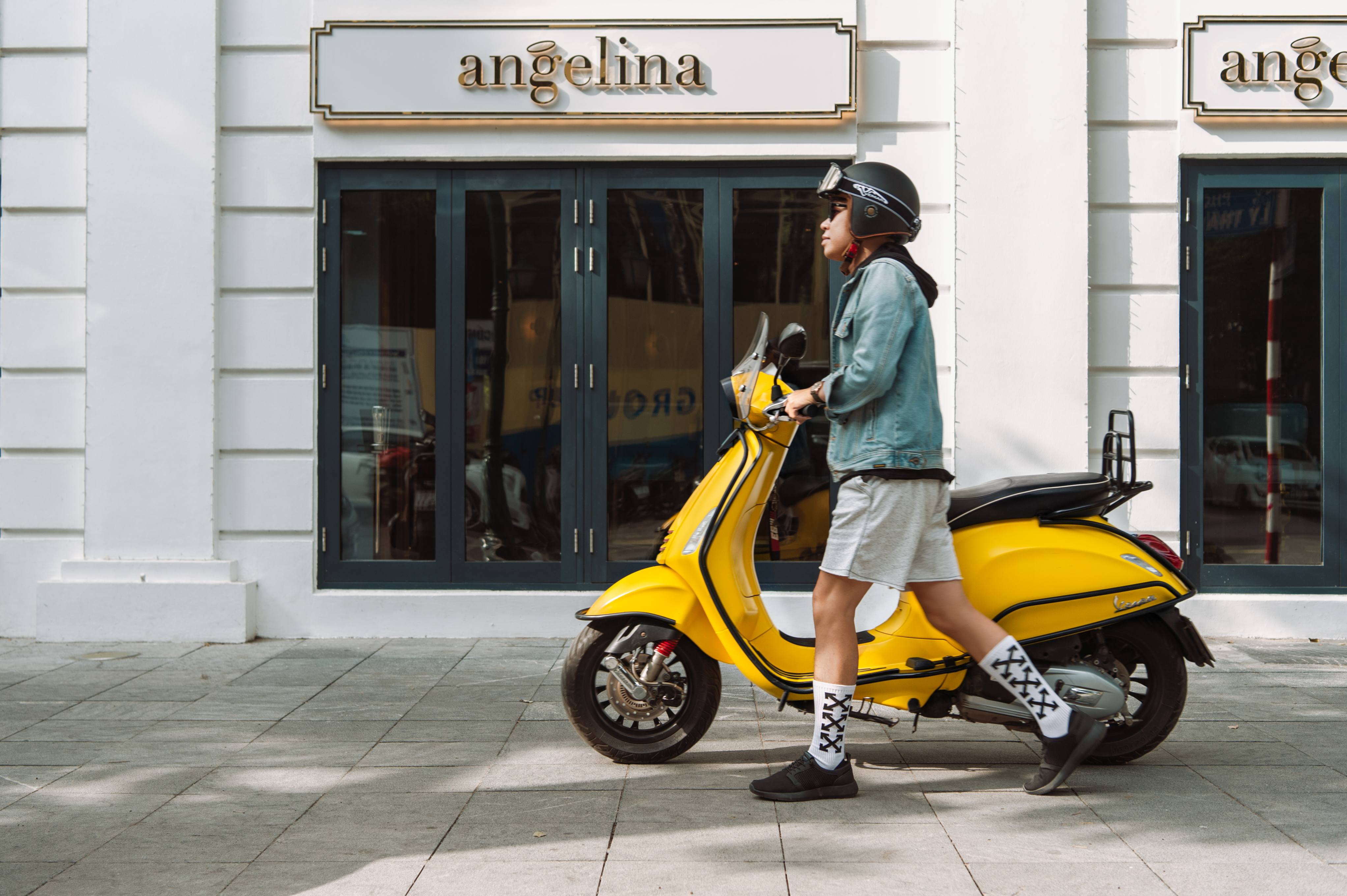 In addition, Nguyen Viet is very satisfied with the iGet engine of the Vespa Sprint, which is smooth and quiet, unlike previous models such as the Vespa LX or Vespa S from the early 2010s that were quite noisy.
Other impressive features of the Vespa Sprint include the addition of ABS brakes for enhanced safety, especially when riding in rainy conditions. The scooter also has a spacious footrest for comfortable long-distance rides. Moreover, the Sprint has a higher ride height than the Vespa Primavera, making it easier to navigate curbs.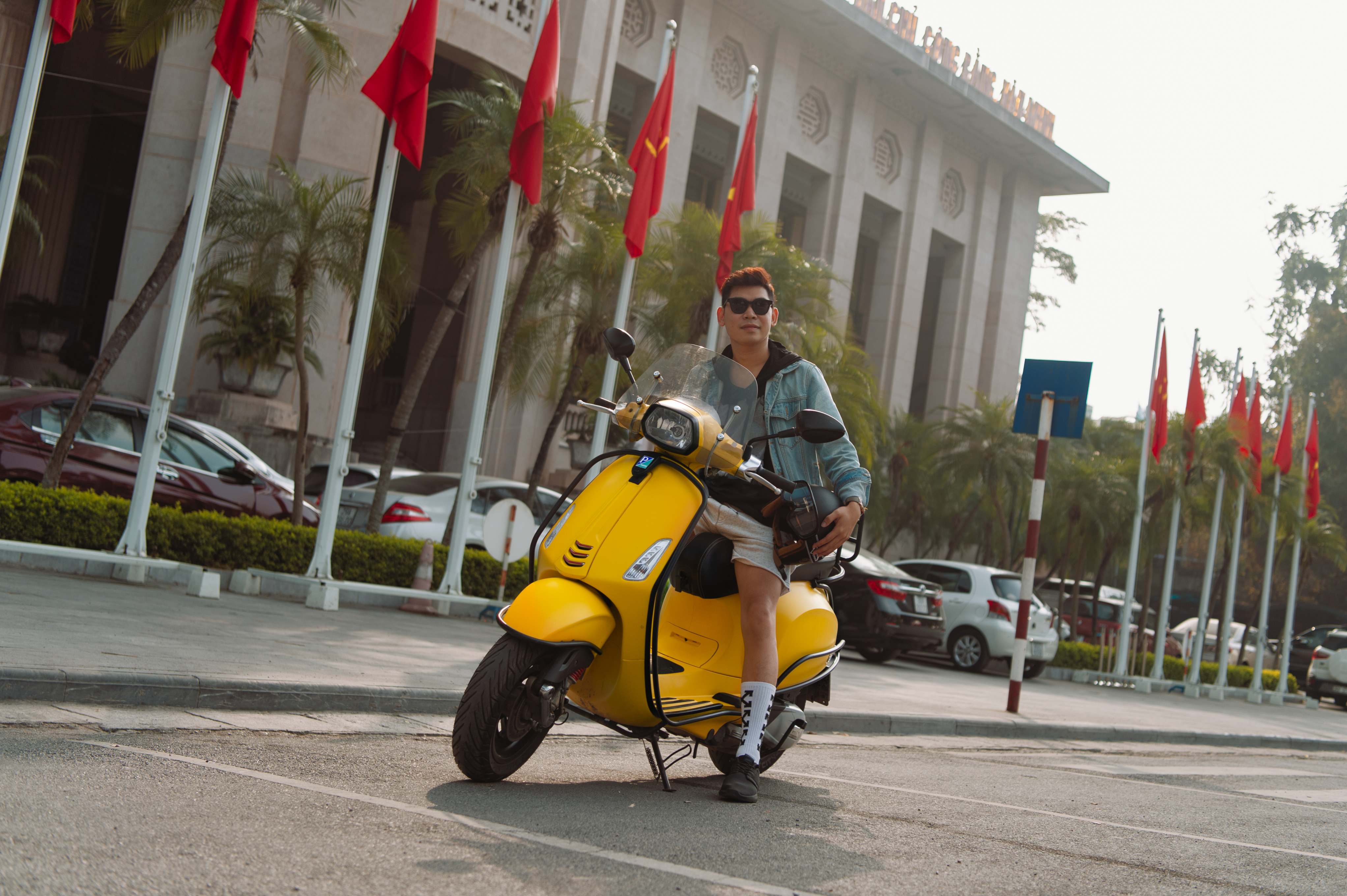 As a lover of the classical beauty of Vespa, Nguyen Viet added a rear luggage rack, a windscreen, and frame protectors to his Vespa Sprint. These accessories further enhance the unique and masculine appearance of the iconic Sprint.
Trang Nguyen (forum.autodaily.vn)