Vinfast Theon is the most expensive model in the Vinfast electric motorcycle lineup in Vietnam up to now. Since its launch in the Vietnamese market on January 17, 2021, this premium electric motorcycle has gained considerable popularity among electric motorcycle users in our country. However, due to its high price, which is equivalent to a premium scooter, it has not achieved impressive sales figures. Recently, the 2022 S version of Vinfast Theon has been officially launched with a series of upgrades.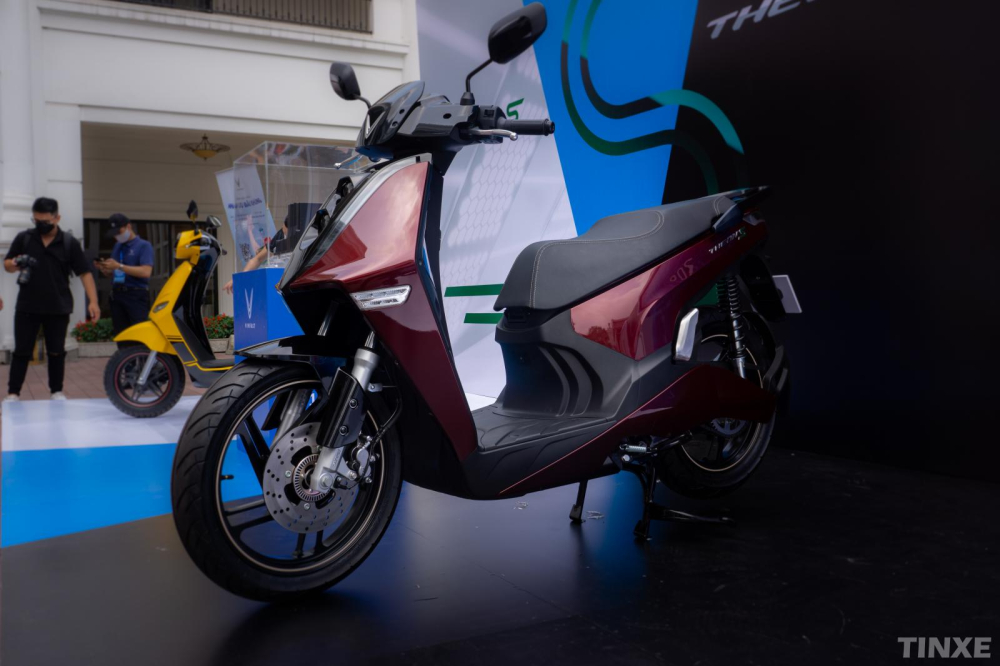 Exterior of Vinfast Theon S 2022: No major changes
The exterior of Vinfast Theon S 2022 has been a topic of great controversy since its debut for its unique design. The large and thick body design of Theon S seems to attract men more because this model has dimensions that are quite similar to the Honda SH – a high-end scooter model from Japan.
The dimensions of the Vinfast Theon S 2022 electric motorcycle remain the same, with a length x width x height equivalent to 2006 mm x 800 mm x 1255 mm; the seat height is 780 mm, which is 20mm lower than the Honda SH. This is an ideal height for people with an average physique of about 1m60. The ground clearance is 160 mm with a pair of 16-inch cast alloy wheels, which is 14mm higher than the Honda SH.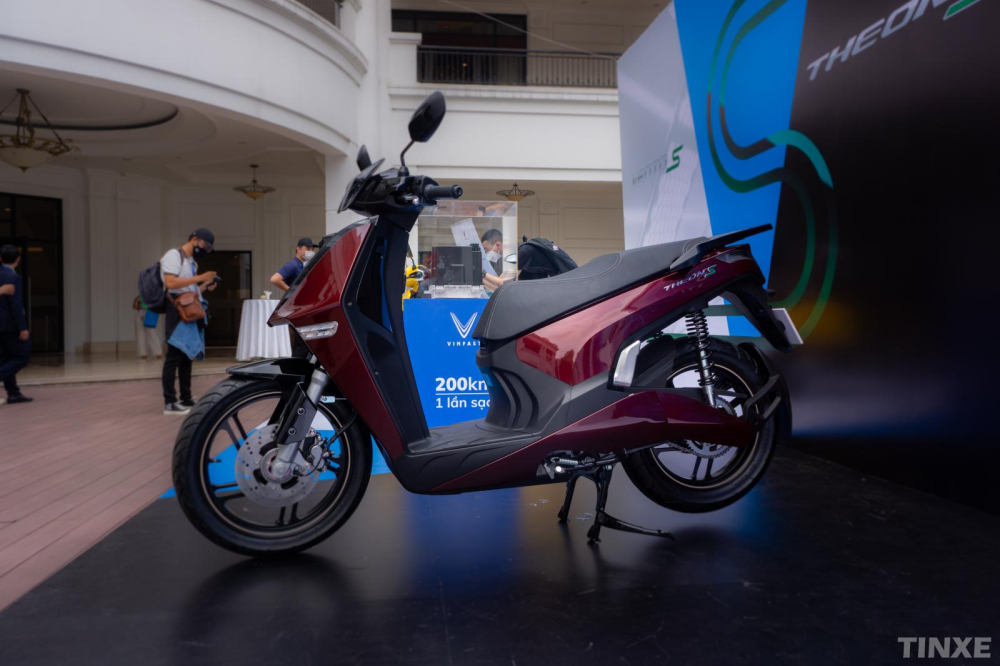 In terms of the front design, Vinfast Theon S 2022 still offers a unique and distinctive look with its "unusual" design. The headlight of the motorcycle is equipped with a pair of modern LED projector headlights, similar to the previous Yamaha BW'S model. Moreover, the square-shaped head design with a slanting and sharp lower edge is also similar to the model from Yamaha.
The bodyshell of Vinfast Theon S 2022 is still the same with its large and boxy design, similar to the Honda SH, with a thick and elongated shape towards the tail of the motorcycle. On top is a stepped seat with a moderate thickness, providing a comfortable and spacious seating experience.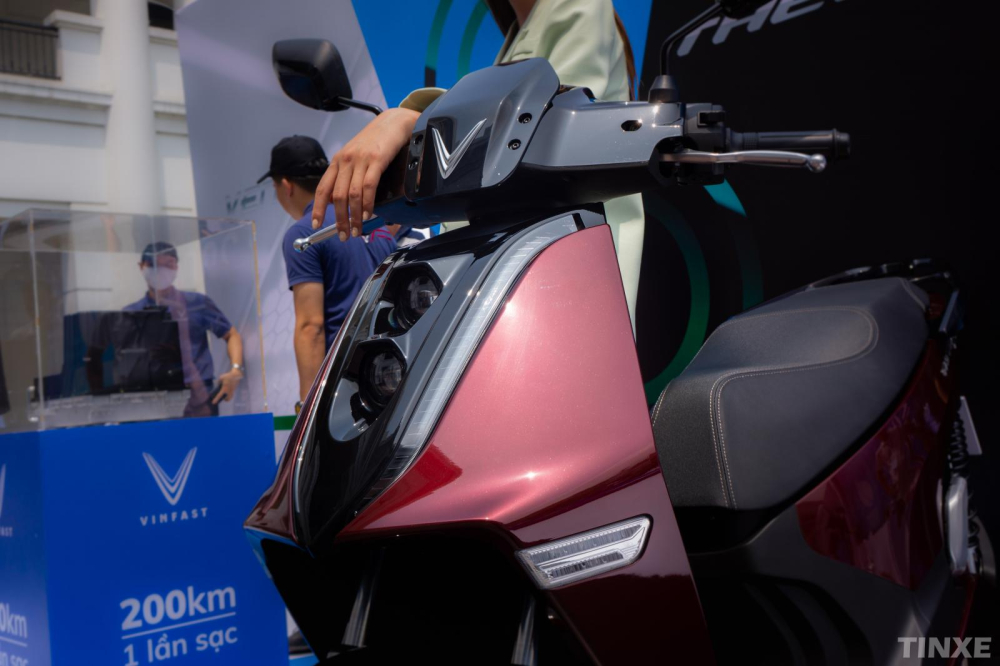 The rear design of Vinfast Theon S 2022 is still designed with a "hawk beak" style that tapers down. Of course, the taillights still consist of 3 neat and square-shaped LED lights. However, the rather rough design of the detachable mudguards on the motorcycle remains unchanged.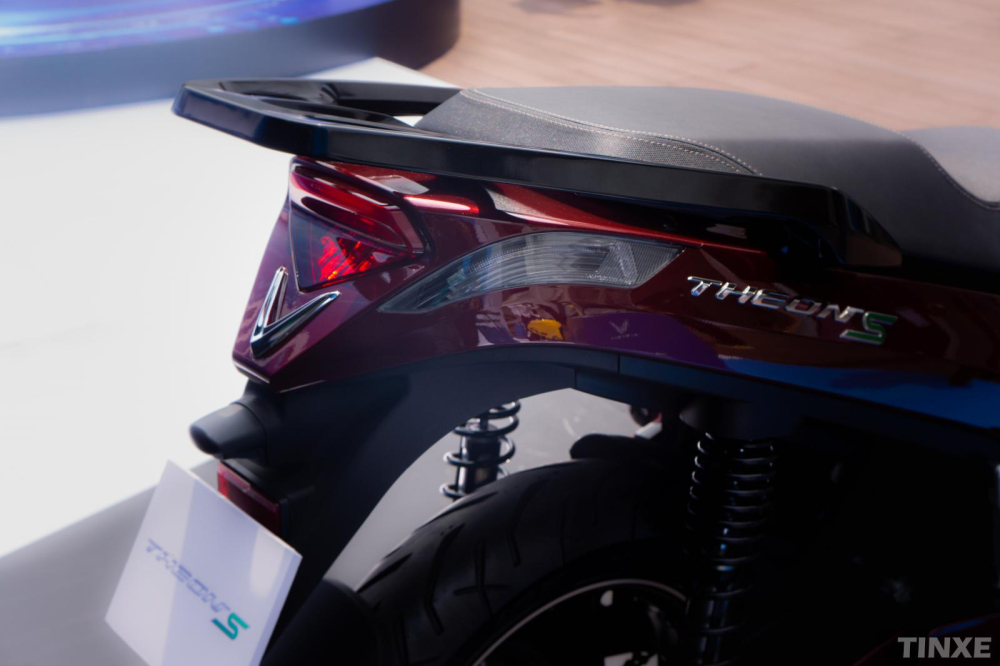 Features of Vinfast Theon S 2022: Still at the top of the segment
Up to this point, Vinfast Theon S 2022 is still one of the top models in terms of technology and features. In the new generation, the trunk of Theon S 2022 has been increased from 17 liters in the previous version to 24 liters due to the installation of a new battery pack, allowing users to carry more luggage.
The suspension system of the Vinfast Theon S 2022 electric motorcycle comes from Japan and provides a stiff and responsive feeling, with Showa telescopic front forks and twin symmetric coil spring rear shock absorbers. Additionally, to ensure safety for a high-torque model, the motorcycle's front and rear disc brakes are equipped with a 2-channel ABS system.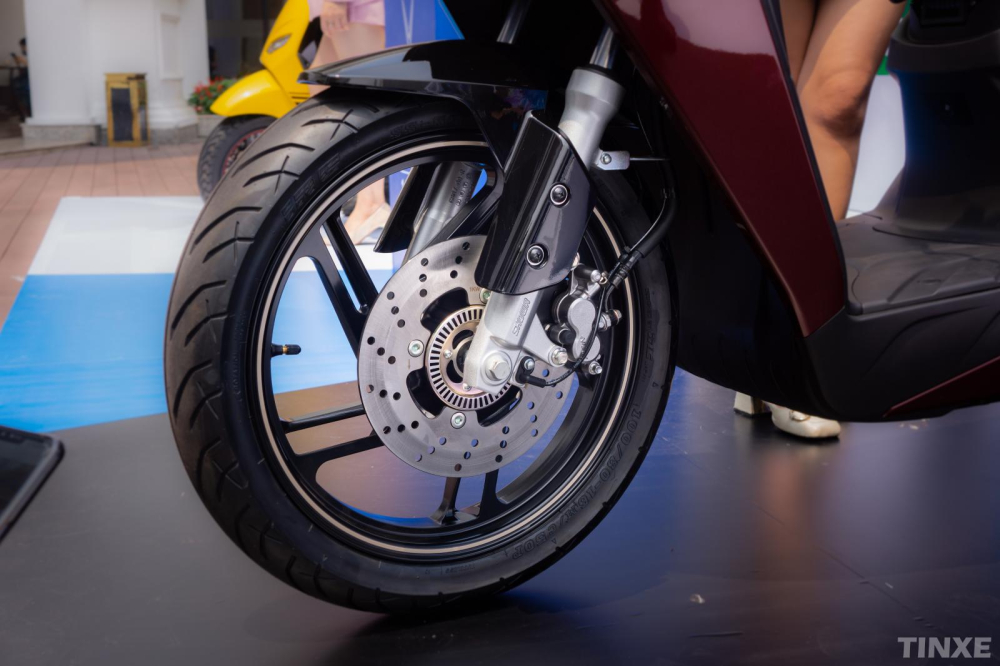 The digital instrument cluster of Vinfast Theon still offers a multi-color display with clear visibility and various basic information.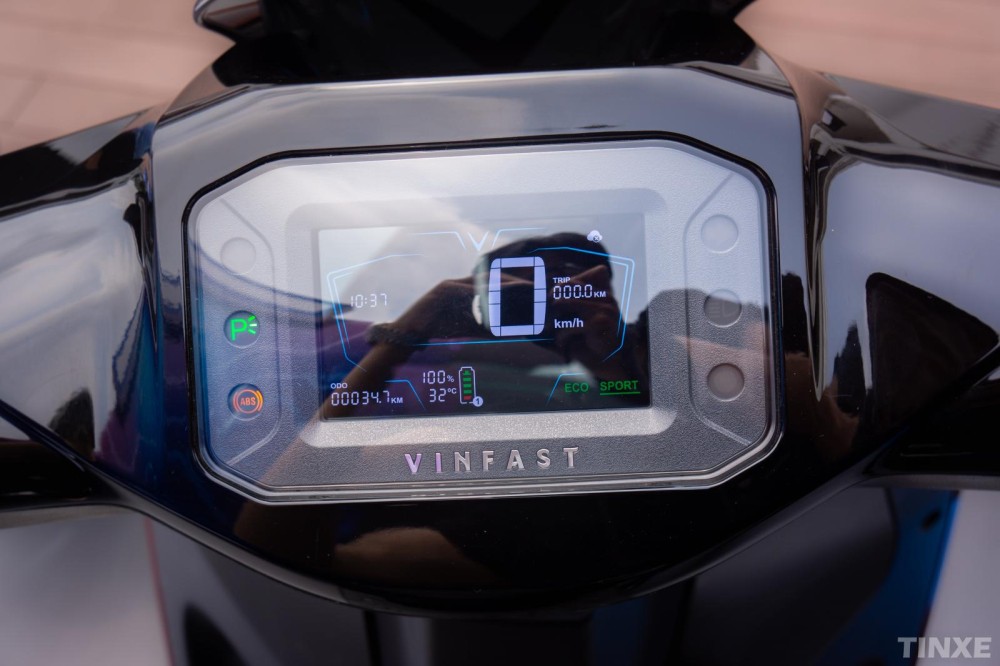 Vinfast Theon S 2022 is also equipped with many advanced technologies inherited from the previous version, such as the keyless smartkey, electric trunk opening, smartphone connectivity, and the installation of an e-SIM to provide comprehensive connectivity, GPS positioning, and anti-theft features.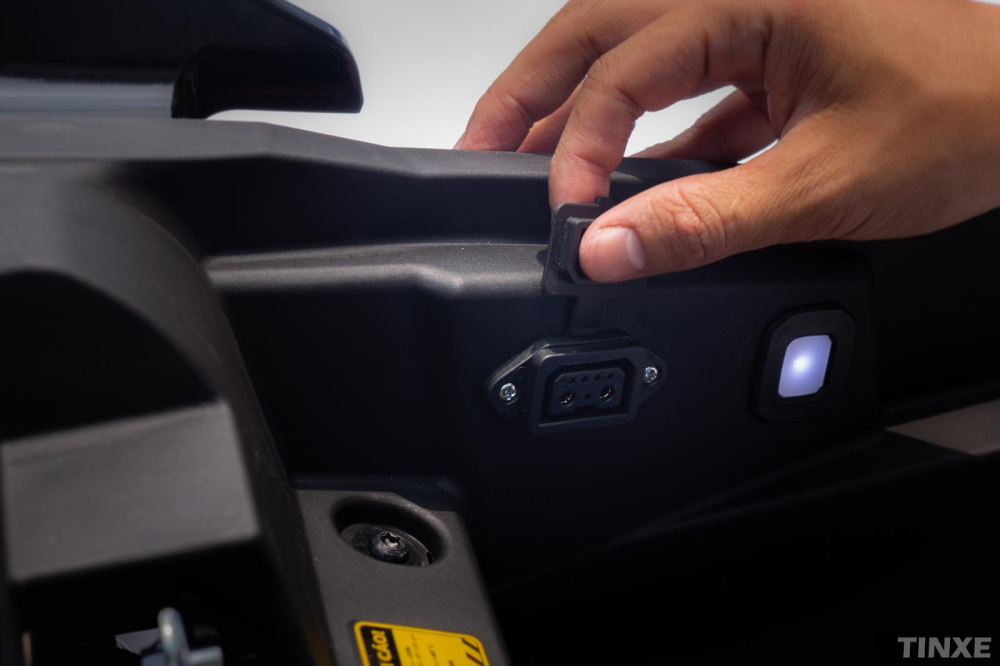 Power of Vinfast Theon S 2022: Impressive improvements
As a premium segment electric motorcycle, VinFast Theon S provides a range of up to 150km after a full charge, which is one and a half times greater compared to the previous figure. It can reach a top speed of about 100km/h. These figures will likely satisfy the majority of users in urban environments in Vietnam and are willing to replace gasoline motorcycles with lower operating costs in the current high fuel price situation.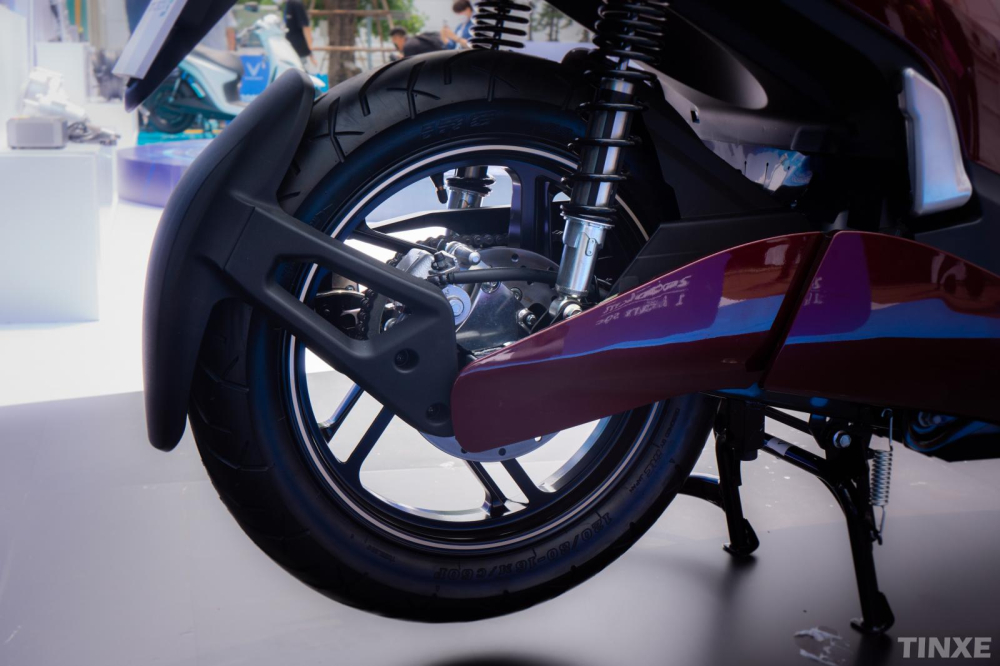 The PAAK (Phone As A Key) technology allows easy control of the motorcycle with a single touch through the smartphone app, eliminating the need for a physical key. With a motor power output of up to 7100W, VinFast Theon S has the ability to accelerate from 0-50km/h in just 4.9 seconds.
Along with the new electric motorcycles from VinFast is the new generation 1000W charger with a full charging time of about 6 hours. The smart connected control feature via the VinFast E-Scooter app on the phone is still present on Theon S 2022, providing functions such as remote vehicle location, on/off anti-theft feature, GPS vehicle tracking, automatic diagnostic and status display.
Summary
The current selling price of Vinfast Theon S 2022 is 69.9 million VND, with the option to rent the battery pack ranging from 249 thousand VND to 399 thousand VND. This will be a good choice for those who love premium electric motorcycles and can completely replace gasoline motorcycles for regular use.
Kuro