As a new addition to the midsize 7-seat SUV segment, the Kia Carens offers customers an irresistible choice with its eye-catching exterior, spacious interior, superior features, and especially a wide price range from 619 – 859 million VND with 3 engine options, accompanied by the advantage of being locally assembled.
Kia Carens is not a new name. This model appeared in the Vietnamese market in 2007 and was renamed Kia Rondo from 2007 to 2016 in the form of a compact MPV before "returning to itself" on November 11, 2022 under its old name Kia Carens but in a completely new SUV shape.
Joining the segment with many competitive rivals, what does Kia Carens have to ensure a firm position? What are the strengths, the factors for consumers to decide to choose this representative from Korea instead of other names?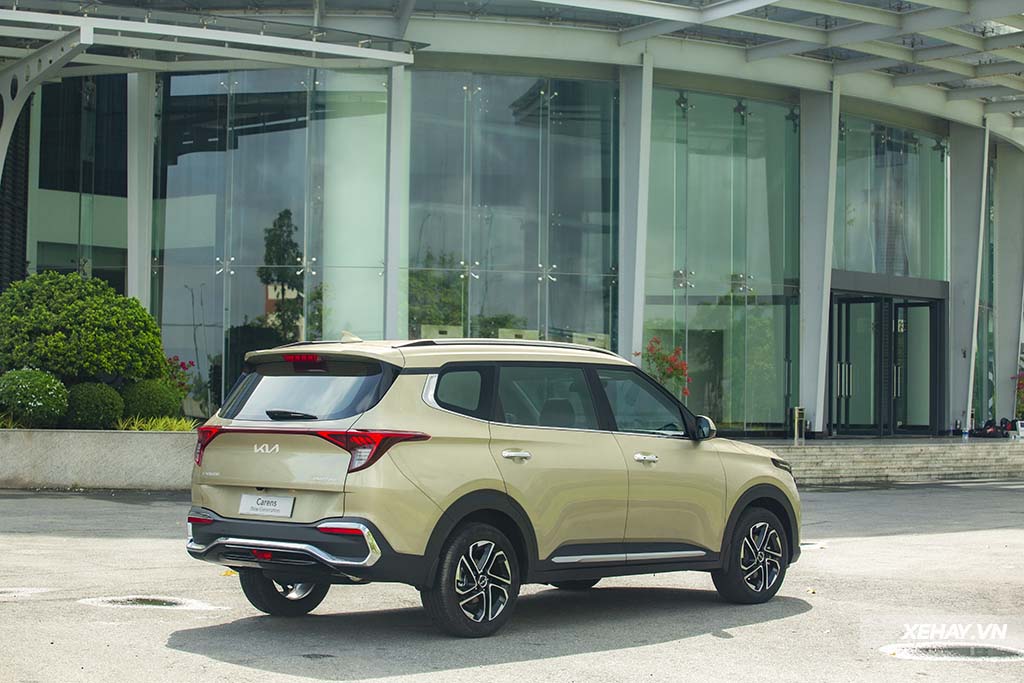 Youthful and modern design
In the fourth generation, Kia Carens has dimensions of 4,540 x 1,800 x 1,700 mm (length x width x height); the wheelbase of the car is 2,780 mm. Therefore, it can be seen that the Carens has the widest overall dimensions and longest wheelbase in the segment; providing spacious and comfortable interior space for passengers inside the car.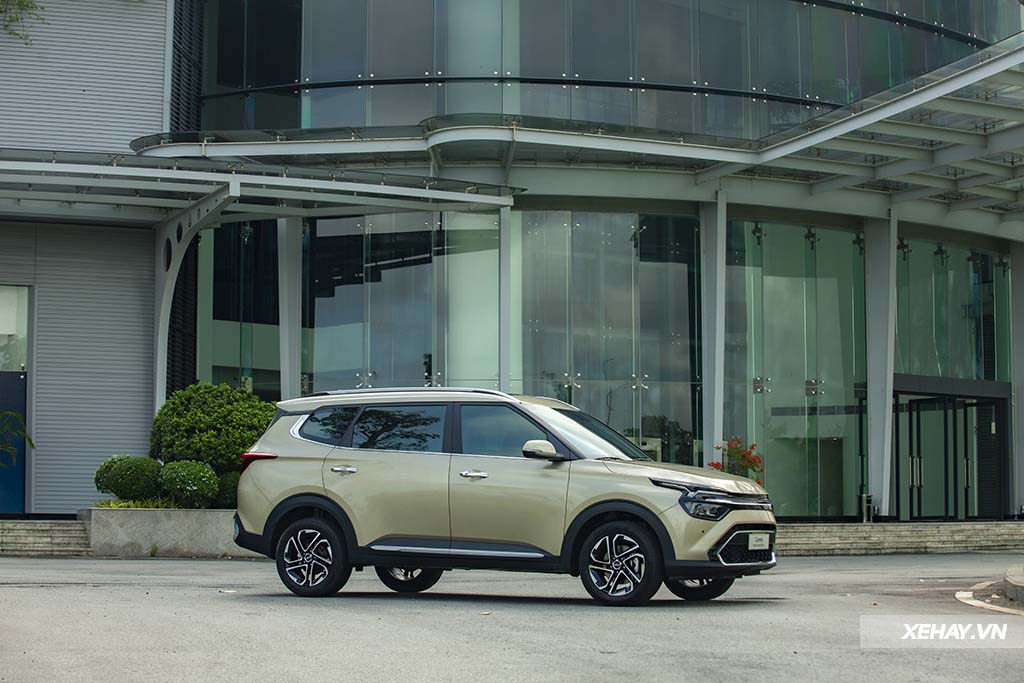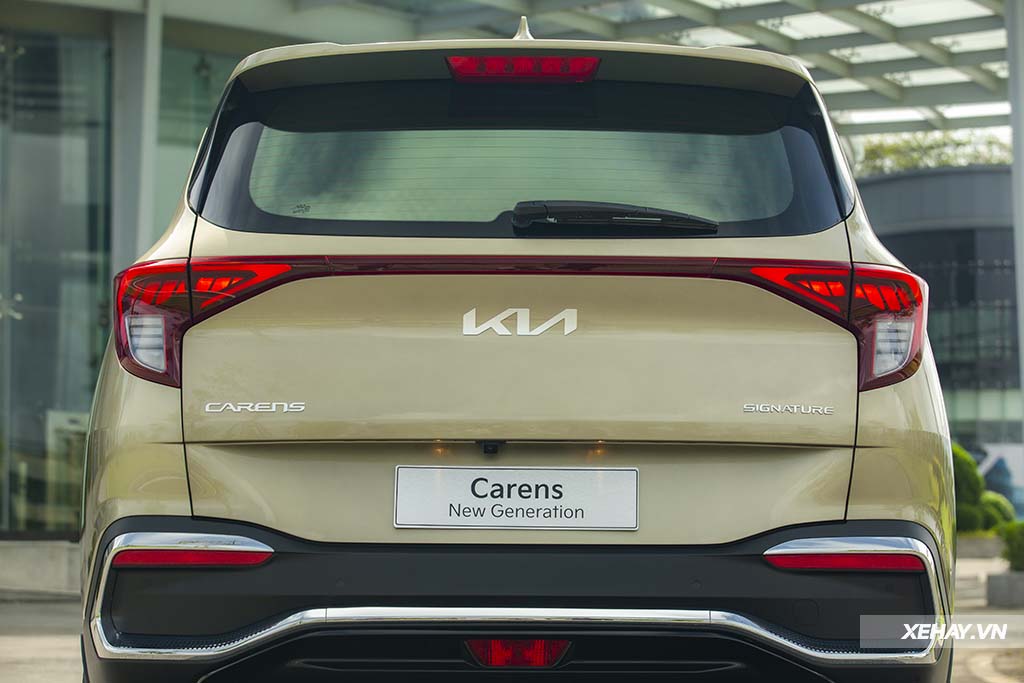 In terms of exterior design, Kia Carens is clearly influenced by its siblings such as Sportage and even more so, the pure electric EV6. The distinctive tiger nose design has been simplified and modernized.
In addition to the design, the exterior equipment is also something that the Korean manufacturer pays attention to for its 7-seat car: the front and rear lighting system is full LED with automatic on/off. The car's chassis uses synchronized 4-wheel disc brakes and 17-inch wheels for all versions.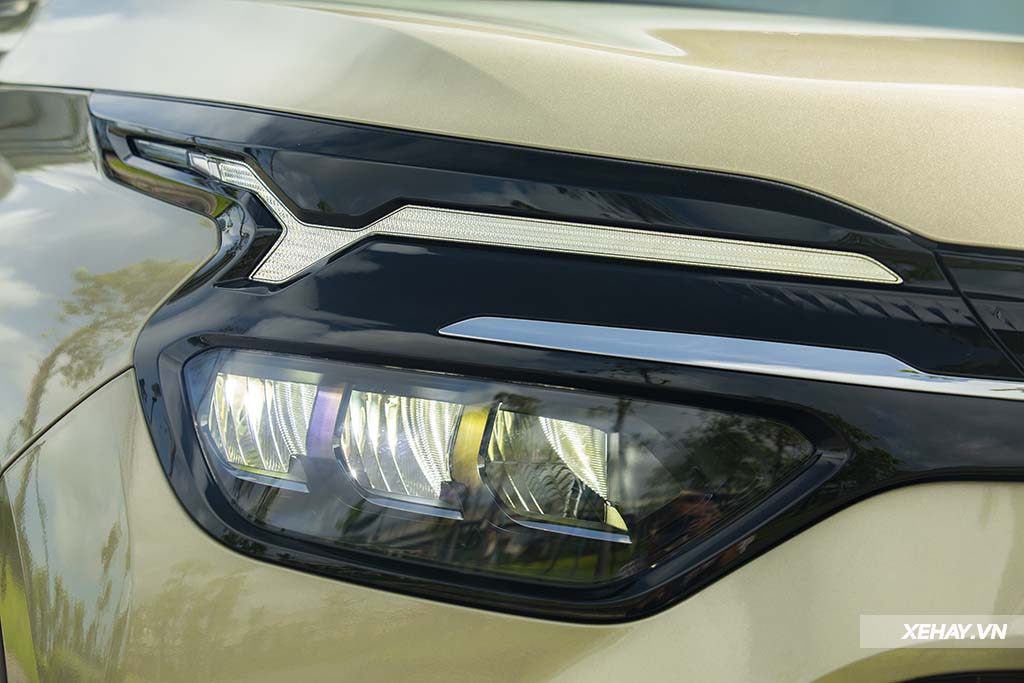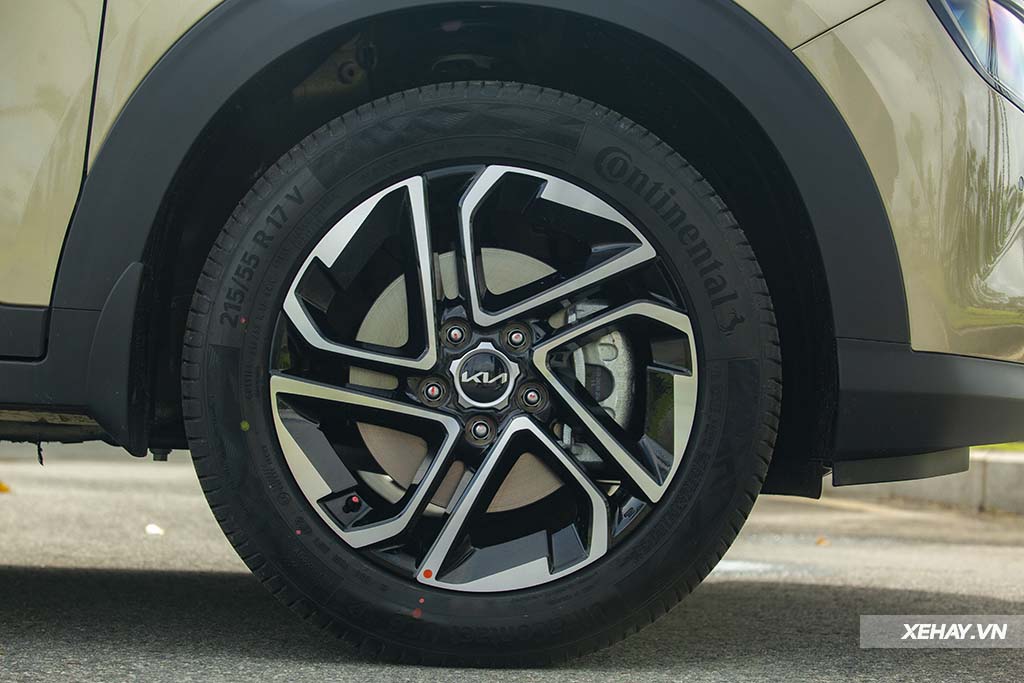 Especially, Kia Carens is quite generous with 8 exterior paint color options. This will be a significant advantage compared to competitors, especially for young users who prefer a family car with a fresh, prominent, and personal exterior.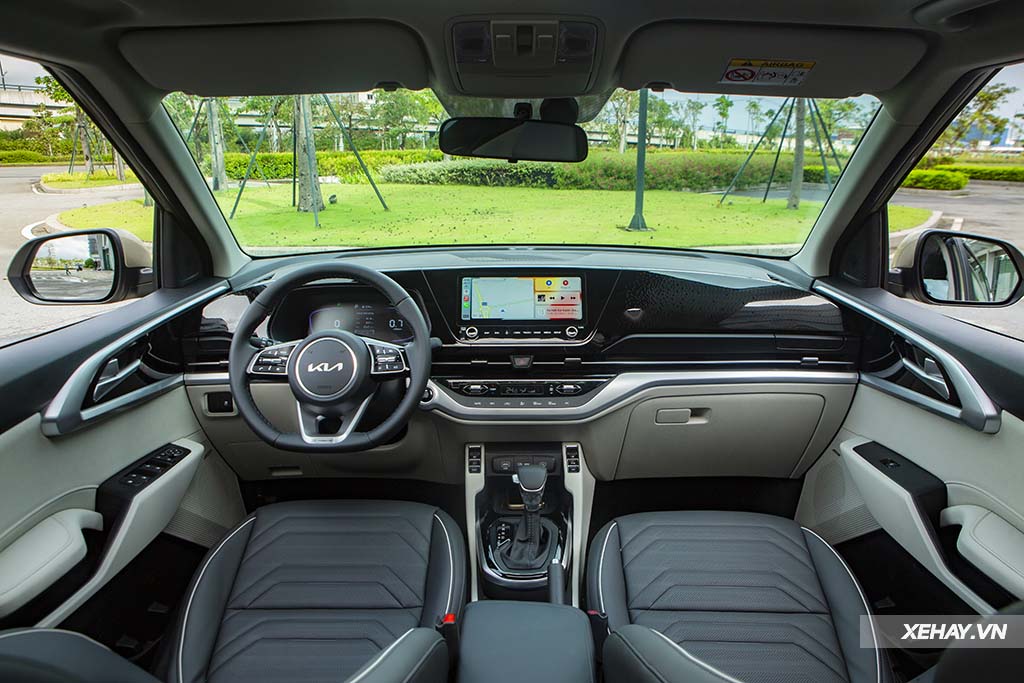 Spacious interior, "pleasing everyone"
As mentioned above, Kia Carens has the widest overall dimensions and longest wheelbase in the 7-seat car segment, providing a very comfortable feeling when sitting in the third row, even for people with a height of about 1.8m. When folding the rear seats, the storage space of the car is truly spacious.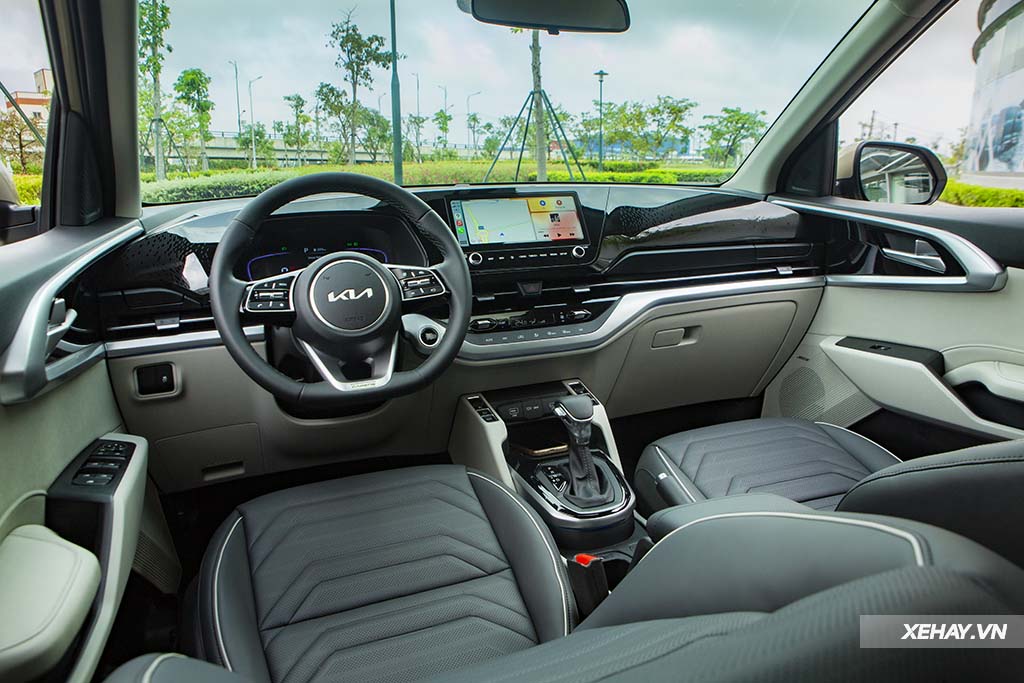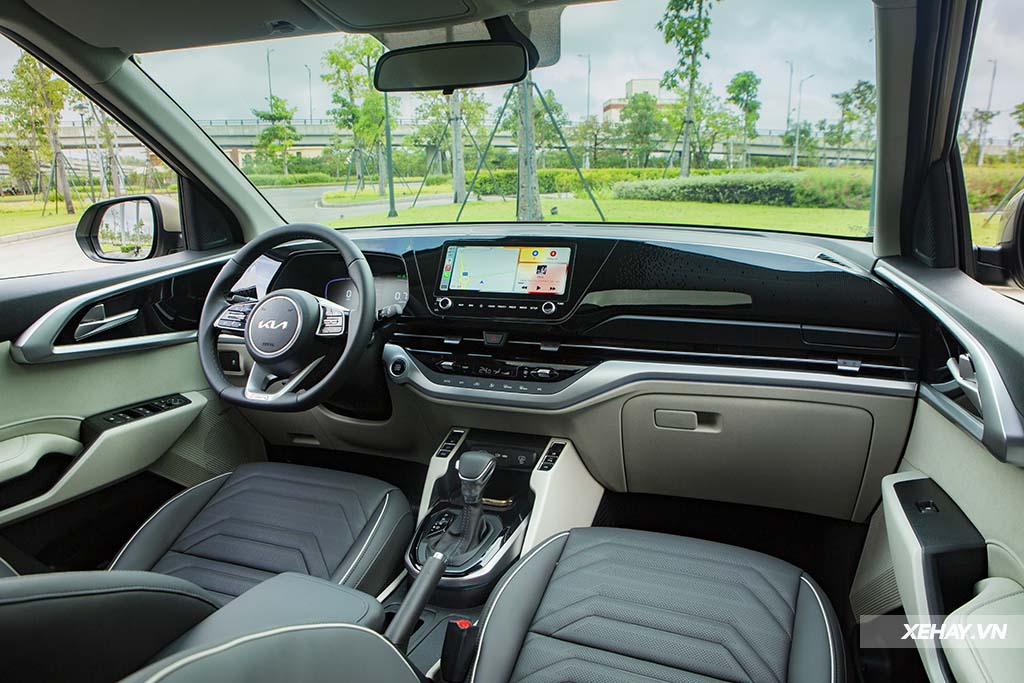 Second-row seats in Kia Carens have a foldable work desk and an integrated storage bag behind the front seats, as well as many convenient storage compartments.
In addition, all three rows of seats in the Carens are equipped with air vents and modern Type-C charging ports. These are also the features that demonstrate the advantages of Korean cars: the list of equipment always "knows how to please" users, quickly updating technology.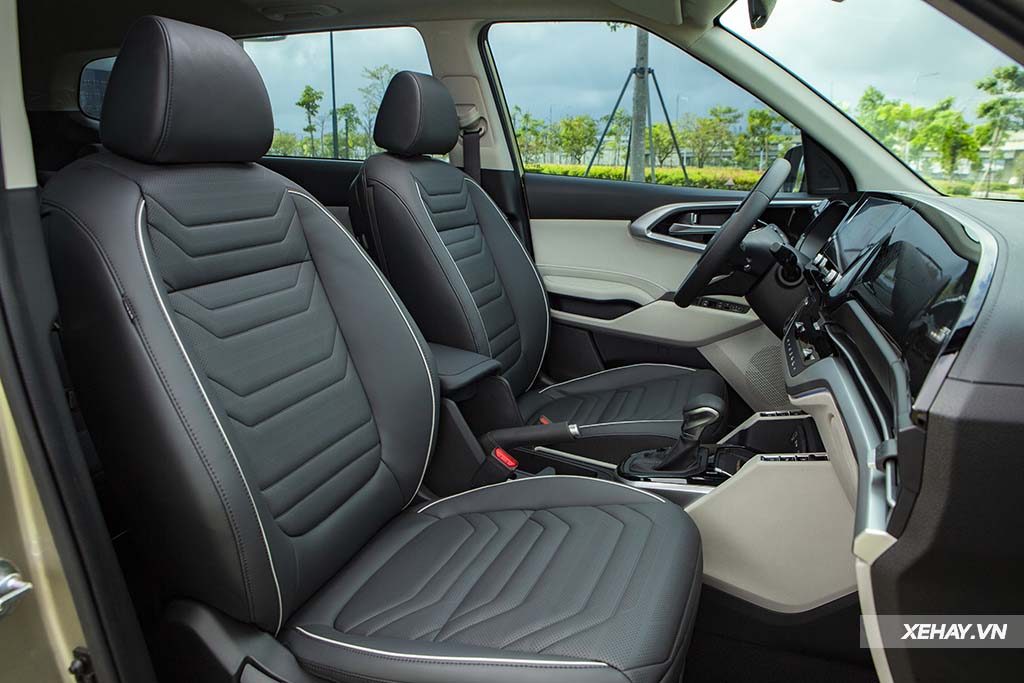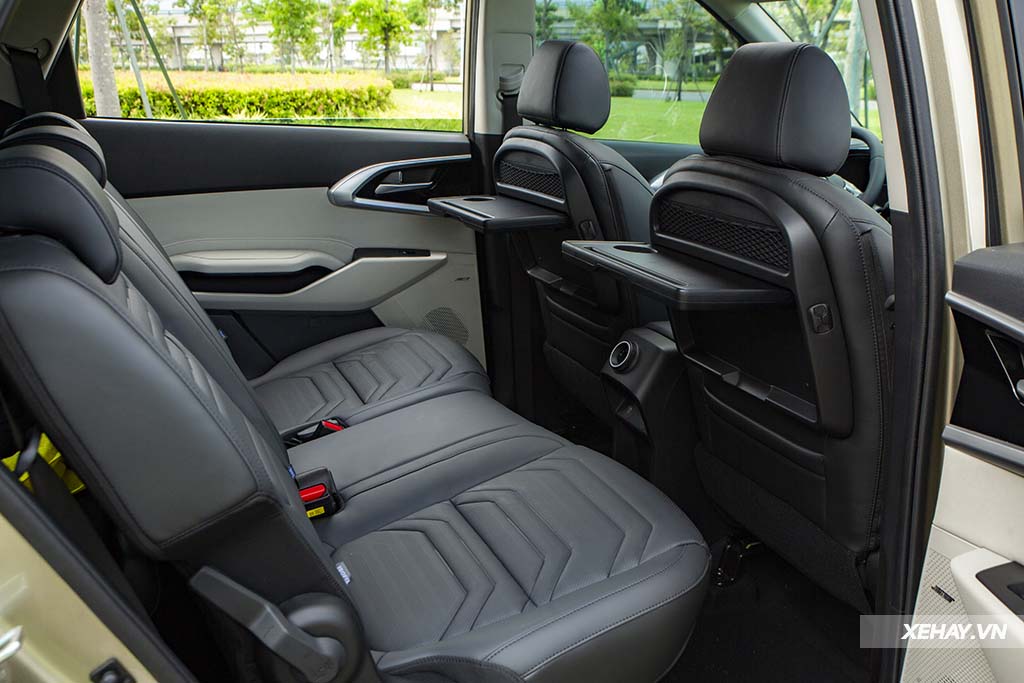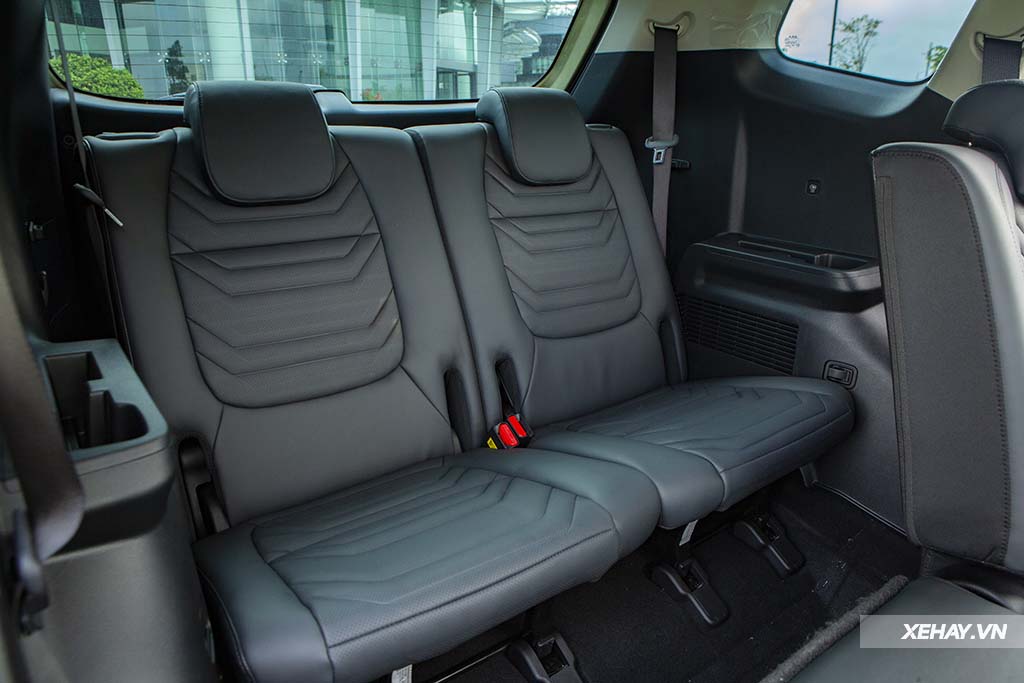 The front seats in Kia Carens are also equipped with many features that are not inferior to any other competitors, typical of which are: a 10.25-inch center entertainment screen that is very neat and beautiful when horizontally placed; accompanying it is a 4.2-inch LCD screen behind the steering wheel.
This screen system on Kia Carens supports Apple/Android wireless connectivity with wireless charging, a Bose 8-speaker sound system, and a 64-color interior ambient lighting system.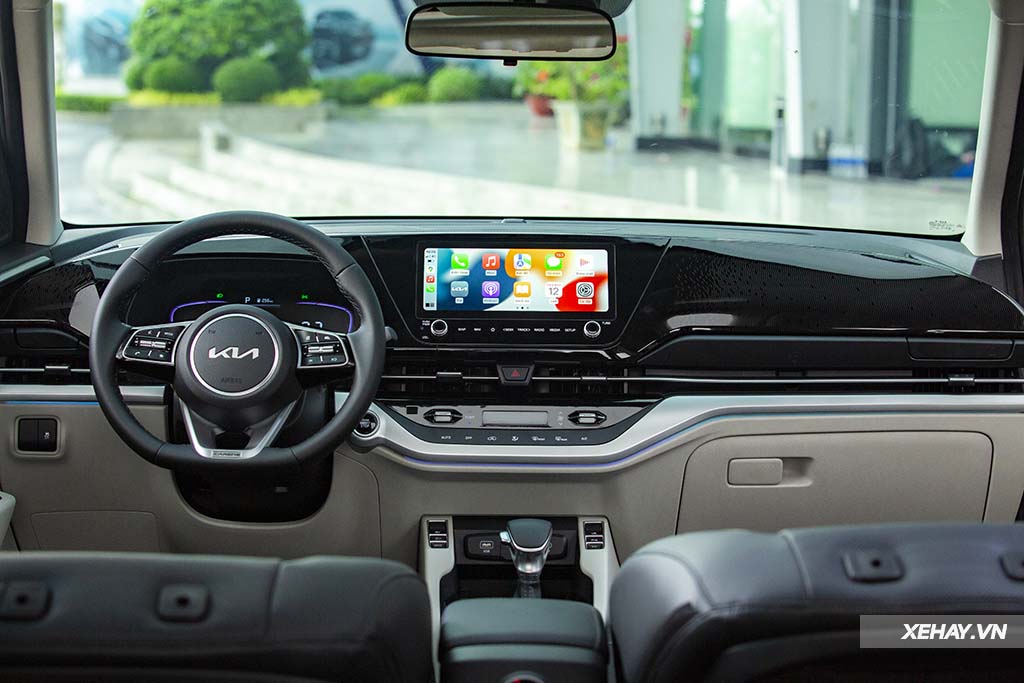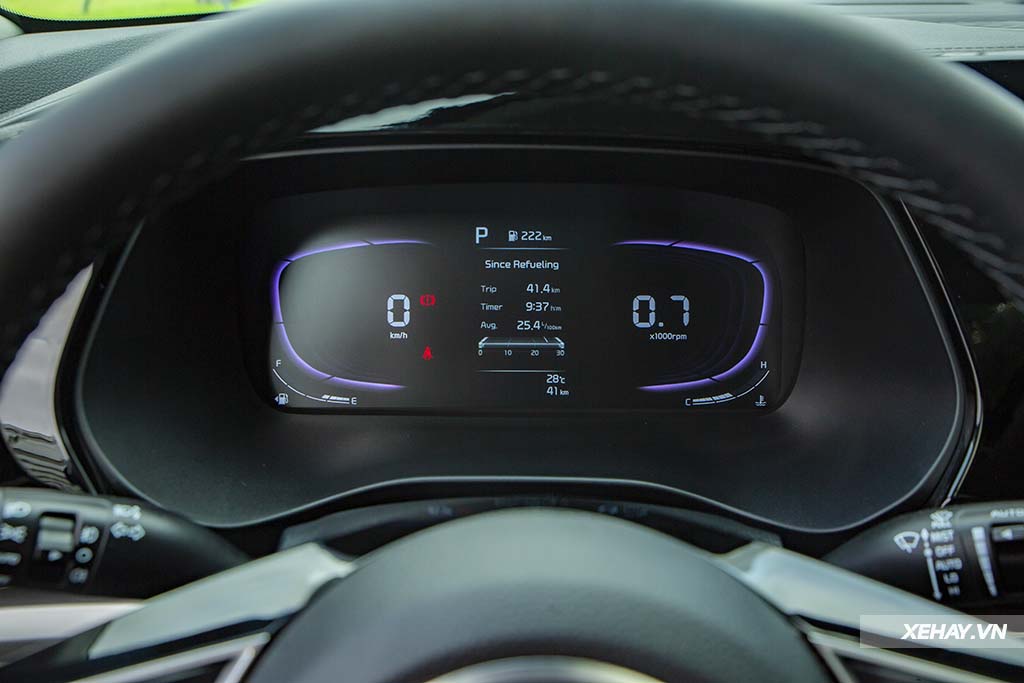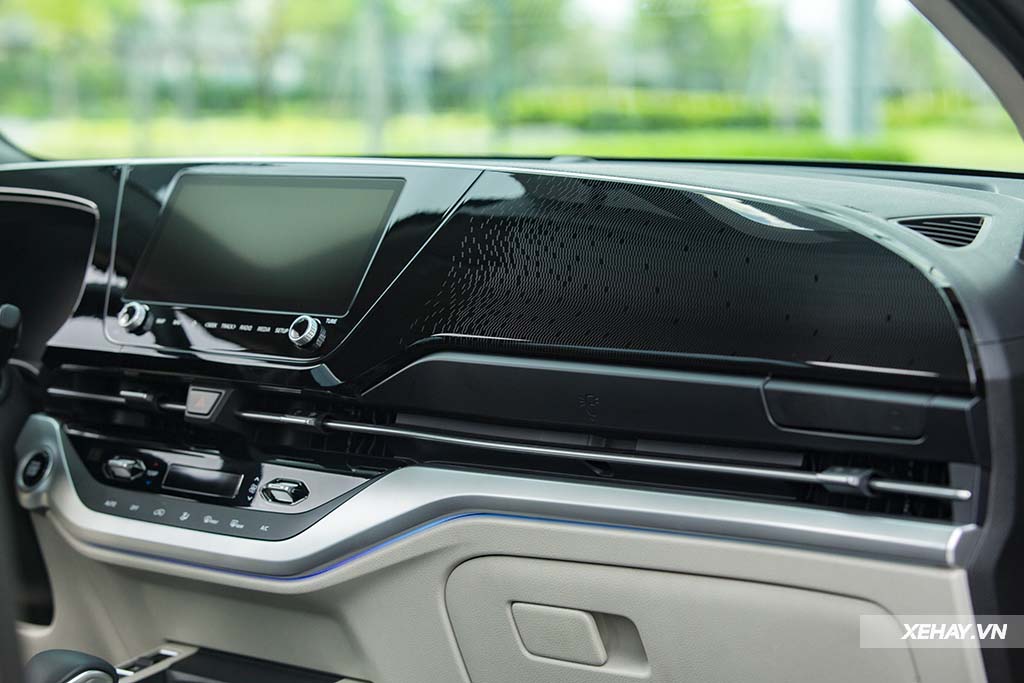 At the same time, Kia Carens also has some tempting features – "saying yes" – making potential customers smile and sign the car purchase contract, such as: automatic air conditioning system for the front and ceiling air conditioning system for rear passengers; sunroof, the front two seats with cooling for the back, a cooling cup holder on rows 1 and 2, a smart key that can start the car remotely, or a sporty D-cut steering wheel.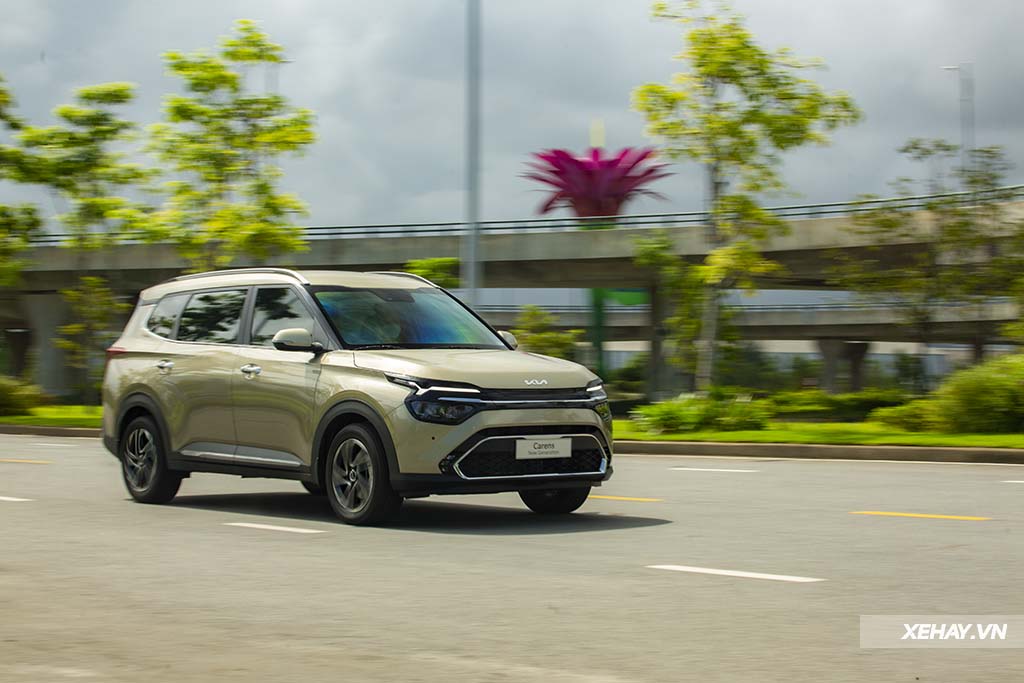 Flexible operating capabilities
The version experienced in this article is equipped with a 1.5L diesel engine, with a power of 113 horsepower and a maximum torque of 250 Nm when combined with a 6-speed automatic transmission.
Perhaps experiencing the 1.4L turbo engine version with a 7-speed dual-clutch transmission – with a power of 138 horsepower – 242 Nm of torque – will give a more impressive acceleration feeling, similar to the Kia Seltos.