No longer associated with the conservative or old-fashioned image of Japanese cars, the Toyota Corolla Altis 2022 is now very different in the eyes of young customers: eye-catching and dynamic design, full of convenient equipment and safe and stable operation.

Sporty and eye-catching design
Stepping into the new 2022 generation, it is clear that the design of the Corolla Altis has learned a lot from the famous Toyota Camry. In the form of a compact sedan, the Corolla Altis possesses a very modern front-end design.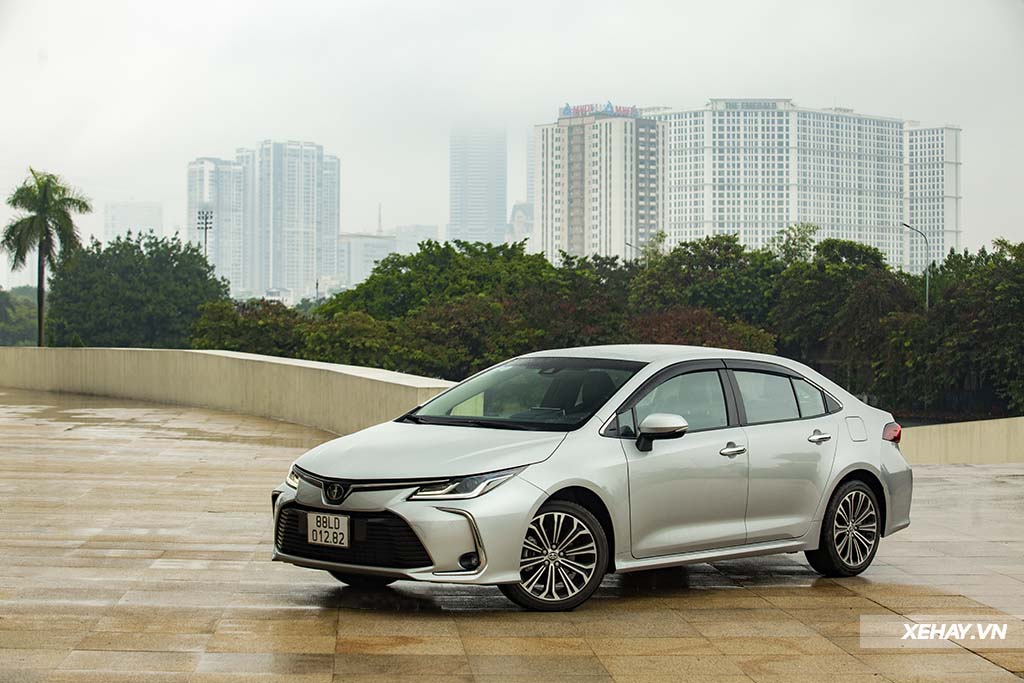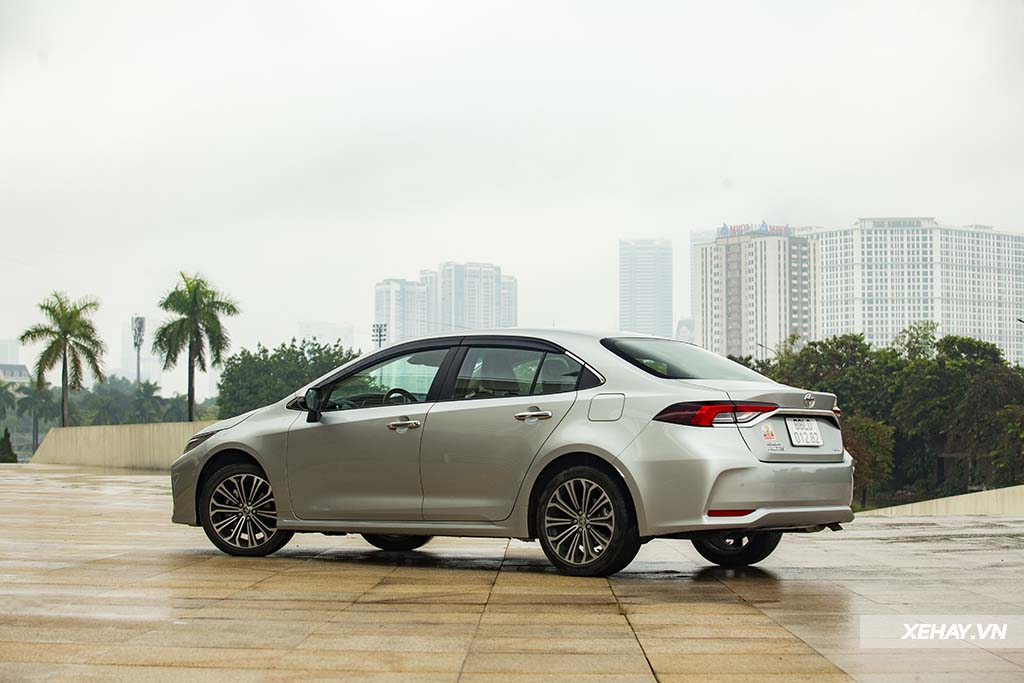 The grille is designed wide and extends to both sides, combined with thin-shaped double LED projector headlights, creating a very "soulful" pair of eyes. Chrome accents are still added to maintain the elegance and typical style of Toyota cars in general.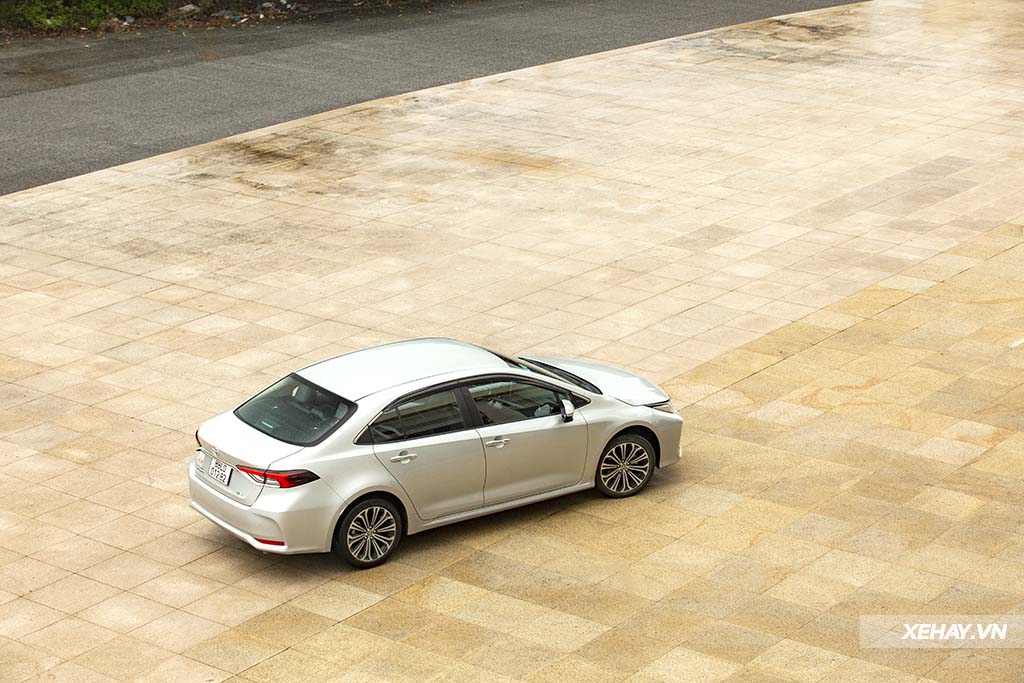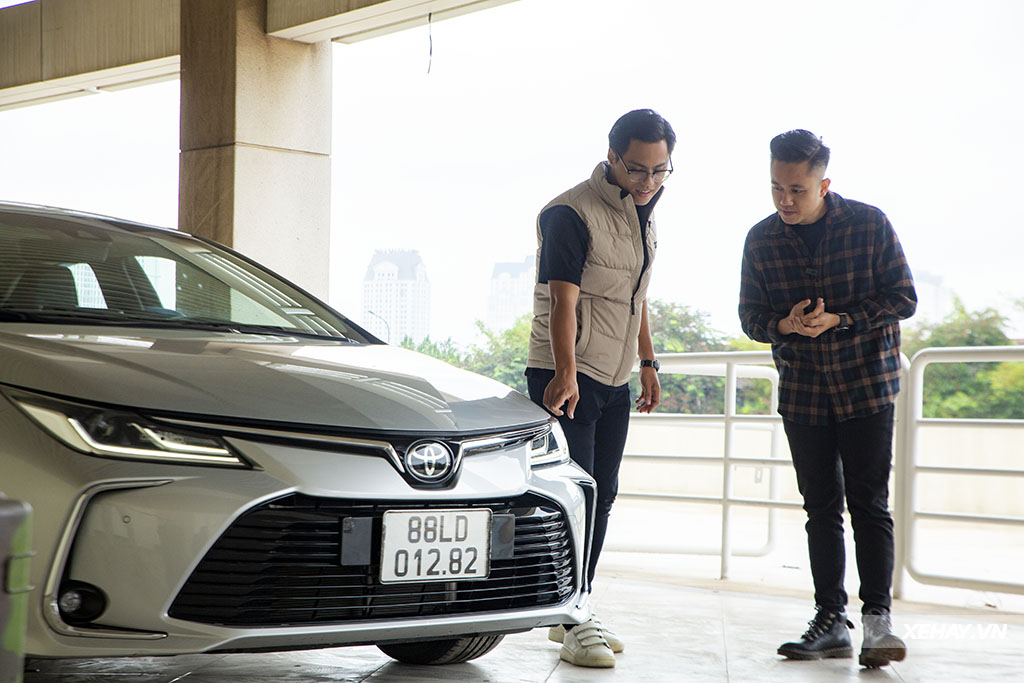 Meanwhile, the rear of the car is designed with a square shape, bringing a youthful and dynamic atmosphere. Especially, the trunk lid is intentionally designed to "tilt up" to resemble the shape of a duck's tail – something usually only seen in high-performance sports cars. Below, the hidden exhaust design ensures simplicity and elegance for the Corolla Altis.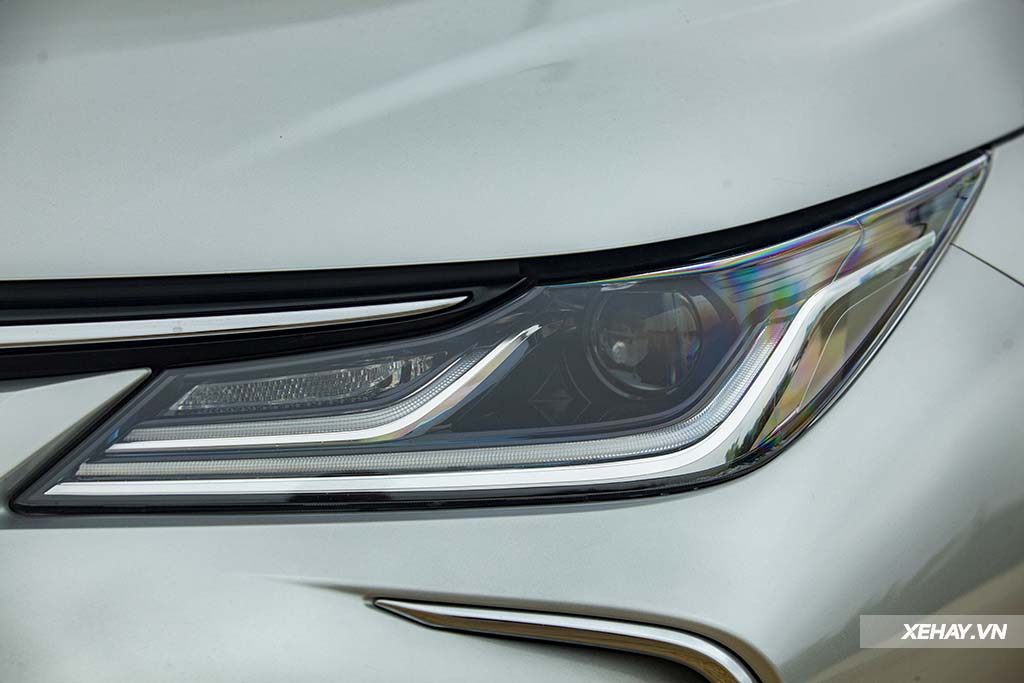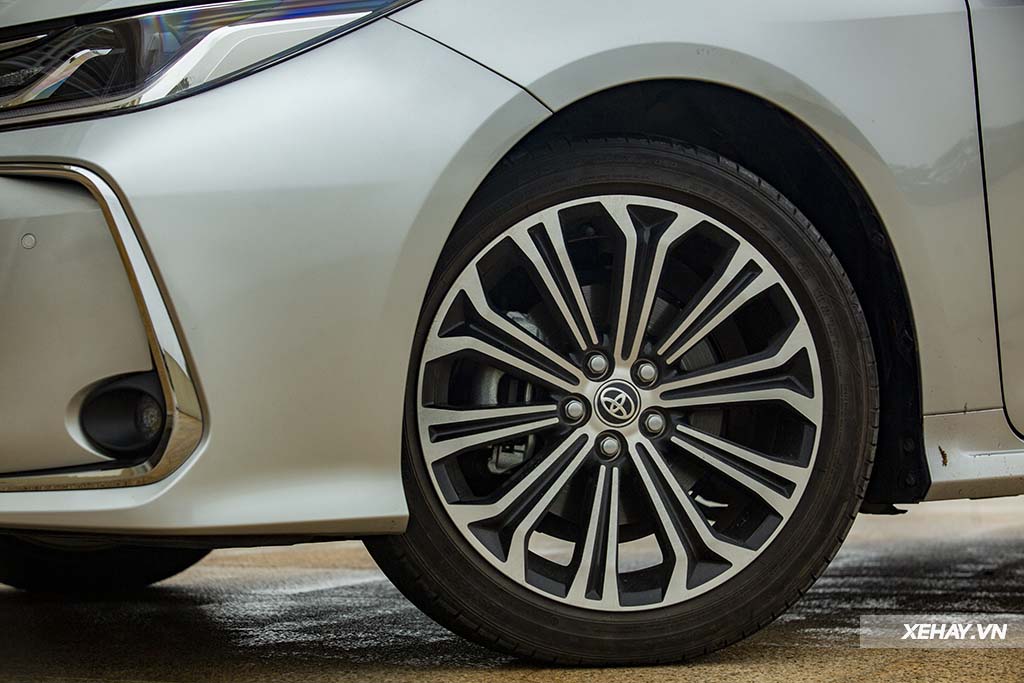 Another eye-catching exterior detail is the 17-inch dual-tone 10-spoke alloy wheels, which are extremely beautiful. This "set of wheels" gives the Toyota Corolla Altis 2022 a truly "hot" appearance: modern, youthful, but still very elegant and firm.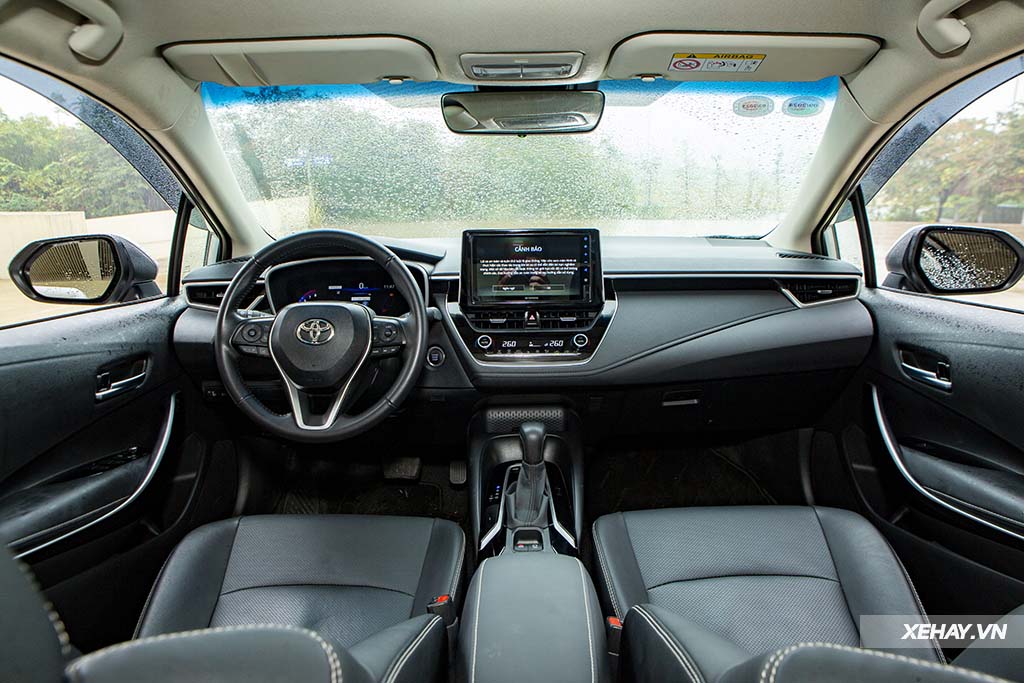 Spacious and modern interior
The first thing to note when stepping inside the 2022 Corolla Altis is the spaciousness – an advantage always maintained on all Japanese models in general and the Toyota brand in particular. The car can comfortably accommodate four adults about 1.8m tall with a small child sitting in the middle rear seat.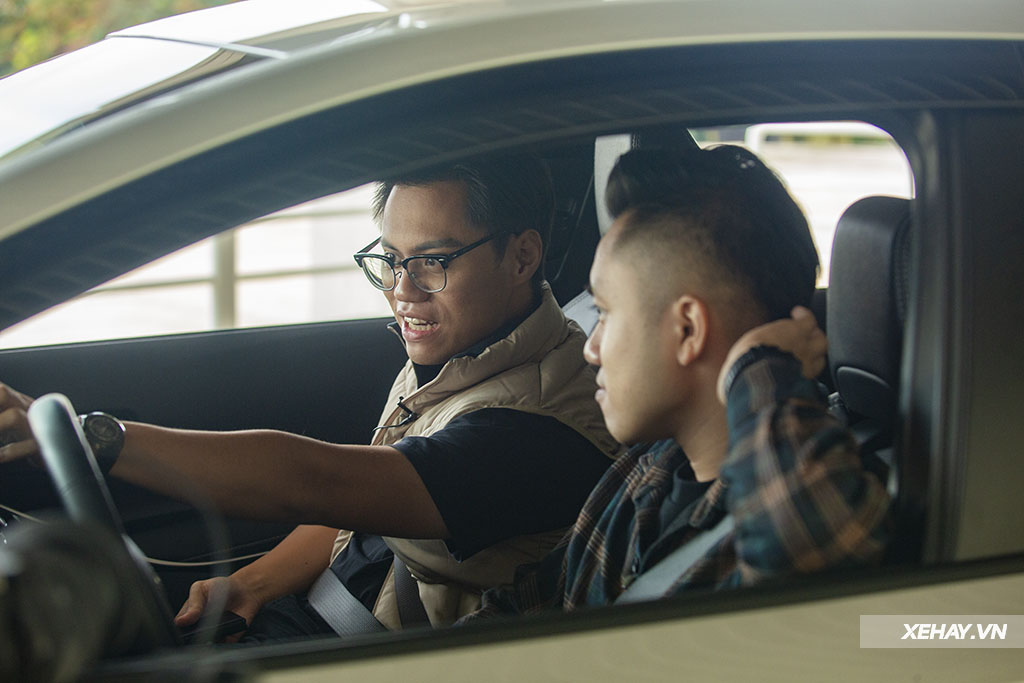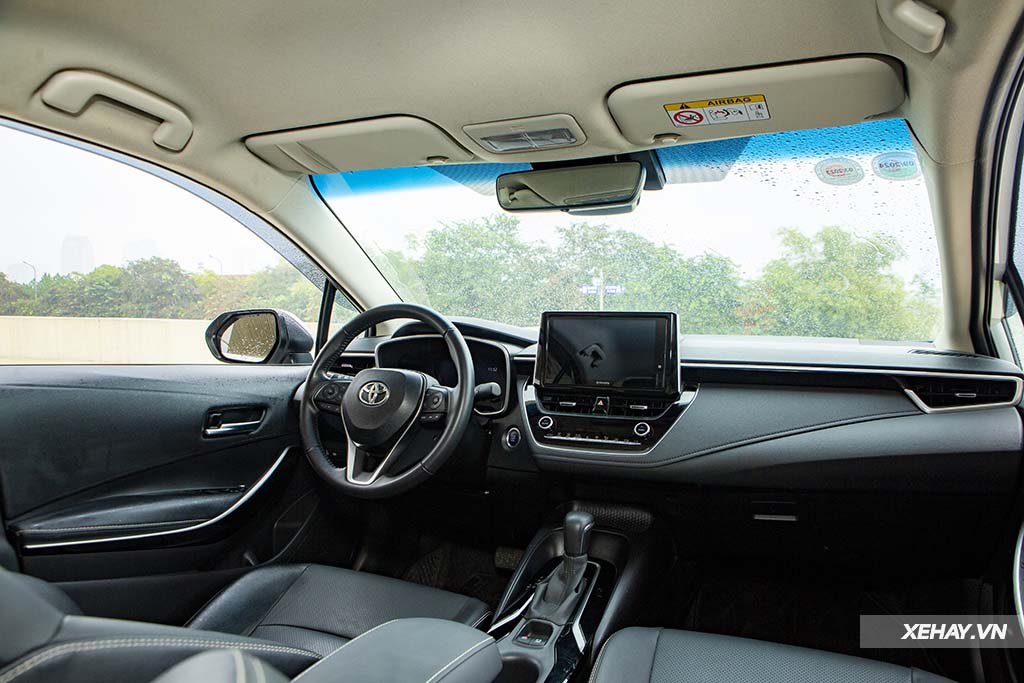 In addition, the trunk space is also "huge and spacious". Users can easily fit 5-6 suitcases, enough for long day trips for 4-5 people. This continues to be a big plus for the Corolla Altis.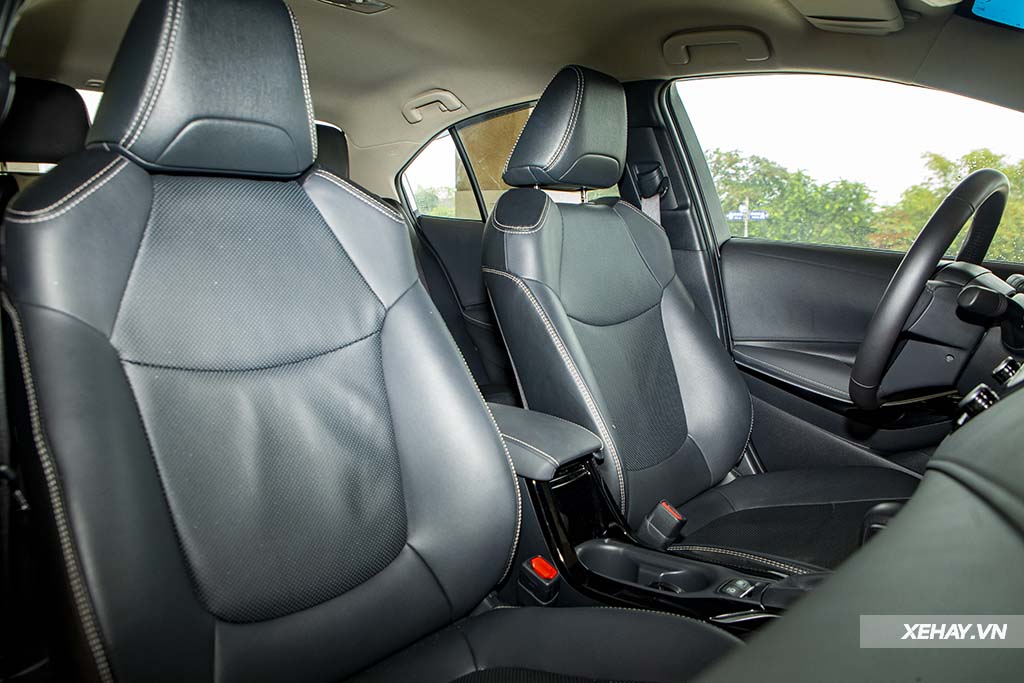 The front design of the car is also more neat. The two side rearview mirrors are moved down to reduce blind spots. With a combination of elements brought by the new generation TNGA platform, the Toyota Corolla Altis 2022 has a very comfortable driving position, spacious and unobstructed view.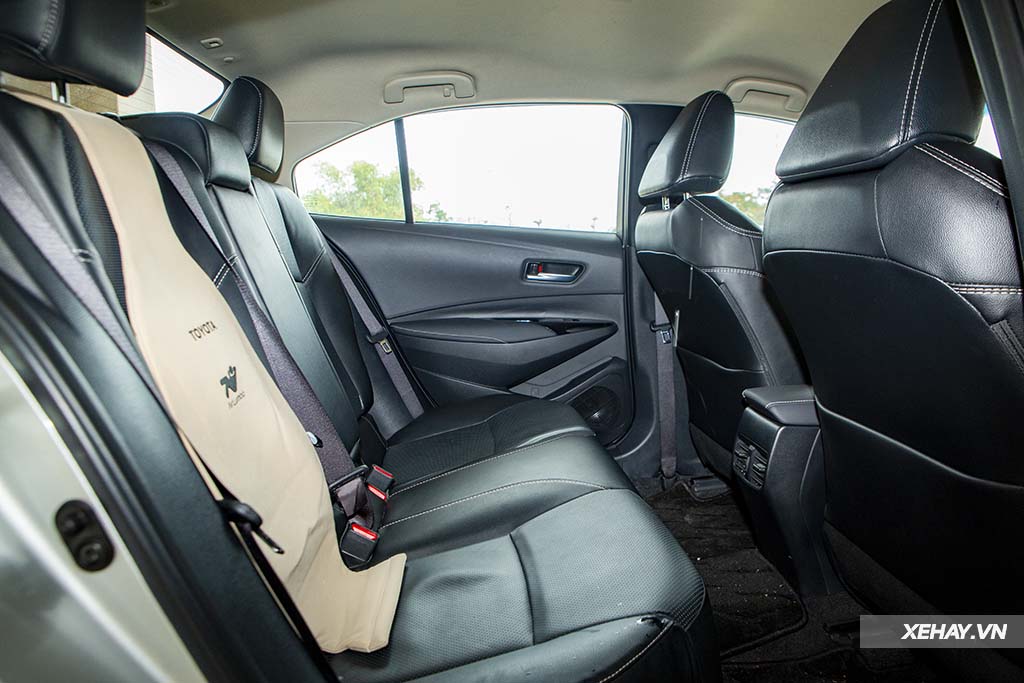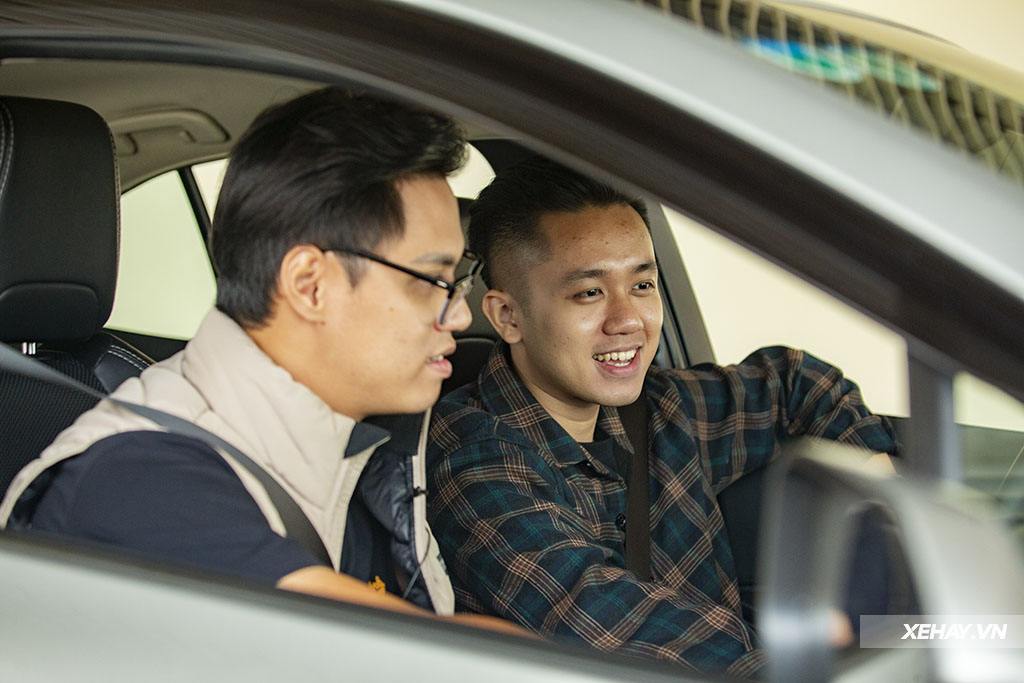 The equipment on the car is now very rich and fully meets the basic entertainment needs of ordinary users: a 9-inch center infotainment screen integrated with Apple CarPlay and Android Auto, a 6-speaker sound system, power-adjustable driver's seat, dual-zone automatic air conditioning, even wireless charging or rear vents for the back seats.
Looking at the extremely rich list of equipment of the Toyota Corolla Altis 2022, it can be seen that Japanese cars in general have been actively upgraded and are not inferior to models from South Korea or Europe and America.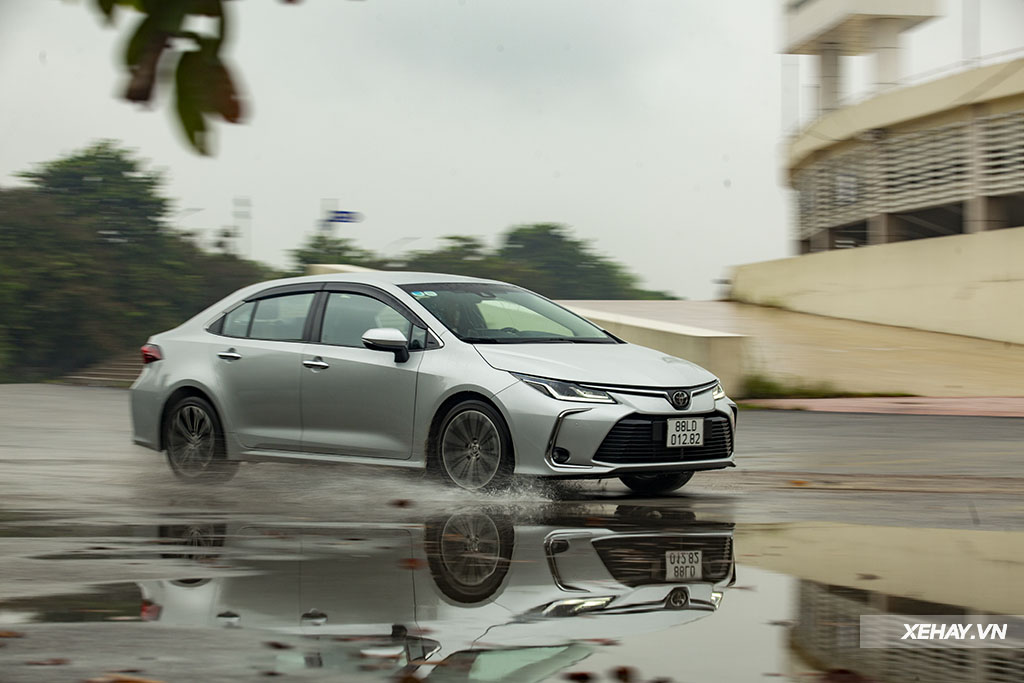 Durable and smooth operation
The 2022 Toyota Corolla Altis uses a 1.8L naturally aspirated engine combined with a CVT automatic transmission, delivering a maximum power of 138 horsepower and a torque of up to 172 Nm. Basically, the car can meet the daily transportation needs of ordinary users. Most importantly, this engine is very durable, providing peace of mind for users.
The steering wheel provides a very smooth and comfortable operation. This is an aspect that has probably been carefully calculated by the Japanese manufacturer. Because no one would take such an exemplary sedan like the Corolla Altis into the mountains. When operating mainly in urban areas, the smooth and smooth steering wheel and accelerator pedal will be highly valued.
Moreover, the Toyota Safety Sense 2.0 safety assist package on the high-end versions also brings a range of very useful features for the 2022 Corolla Altis, such as Adaptive Cruise Control, forward collision warning, lane departure warning and assistance, automatic lighting and 7 airbags around the car.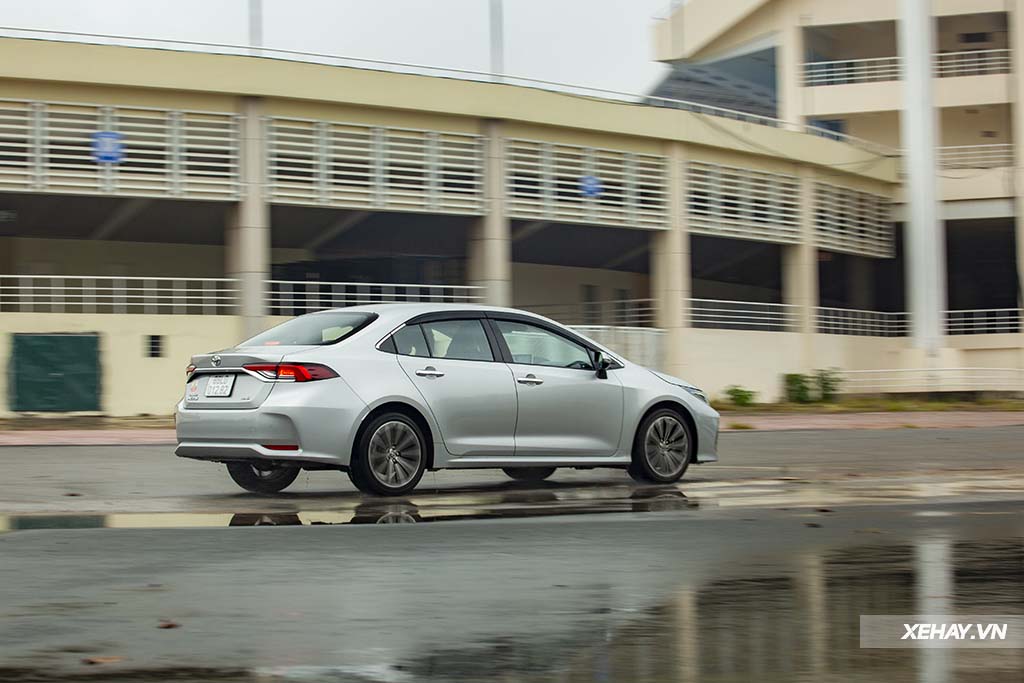 Not to mention a host of other features, such as: electronic parking brake with Auto hold, Eco/Sport/Normal driving modes to make acceleration and steering easier, more convenient, and even more exciting. As a result, passengers can enjoy exciting journeys on every road.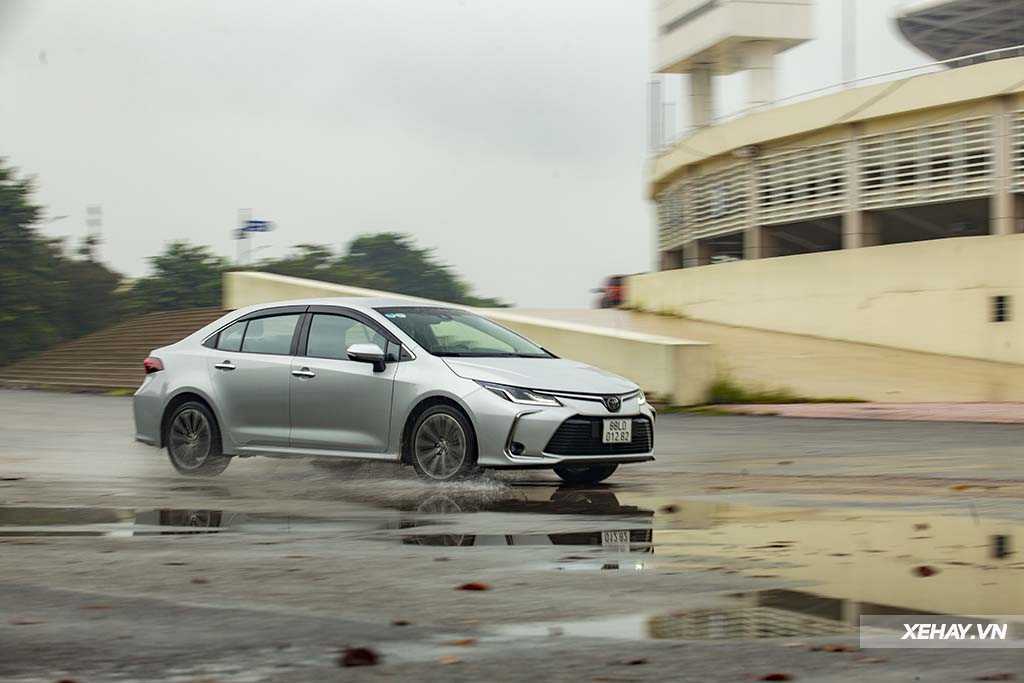 In addition, Toyota Vietnam also introduces a HEV version using a hybrid engine, which optimizes fuel consumption and is environmentally friendly, aiming for the common future of the global automotive industry, which is the electrification of transportation.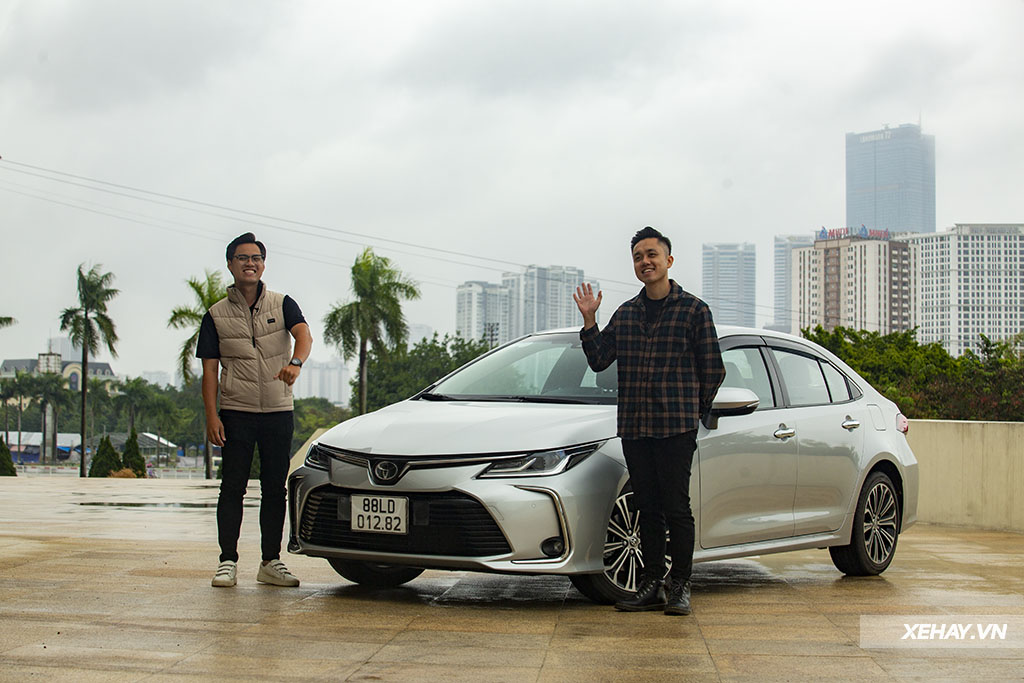 Quick summary, the Toyota Corolla Altis 2022 is obviously a very suitable choice: a strong brand with reliable after-sales service, durable and smooth operation, spacious space, abundant equipment, and especially youthful and modern exterior.
This is perhaps the most spirited evidence for the statement "No more boring cars" – the determination not to produce dull cars anymore – by Akio Toyoda, President of Toyota Motor Corporation.
Anh Phan (Tuoitrethudo)