On October 4th, Toyota Vietnam officially introduced the upgraded version of the Corolla Altis 2023 to the Vietnamese market.
Understanding the insights of today's customers is quite important to consider the experience factor when buying a car, Toyota has decided to innovate both the design and features of the Corolla Altis model.
In the 2023 version, the Corolla Altis witnesses some innovations as well as being equipped with some active safety features.
In addition to inheriting the youthful lines of the 12th generation model, the front of the Corolla Altis 2023 upgraded version has been renewed and creates a strong impression at first sight. Specifically, the radiator grille is designed in a honeycomb shape, combined harmoniously with chrome details, bringing a bright and modern appearance.
Furthermore, the Corolla Altis has also been upgraded with some conveniences such as a multi-information display screen on all versions, increased in size from 7 inches to 12.3 inches, and a 360 panoramic camera is also added to the Hybrid version. Moreover, the gasoline Corolla Altis version is equipped with 2 additional safety features: Blind Spot Monitor (BSM) and Rear Cross-Traffic Alert (RCTA).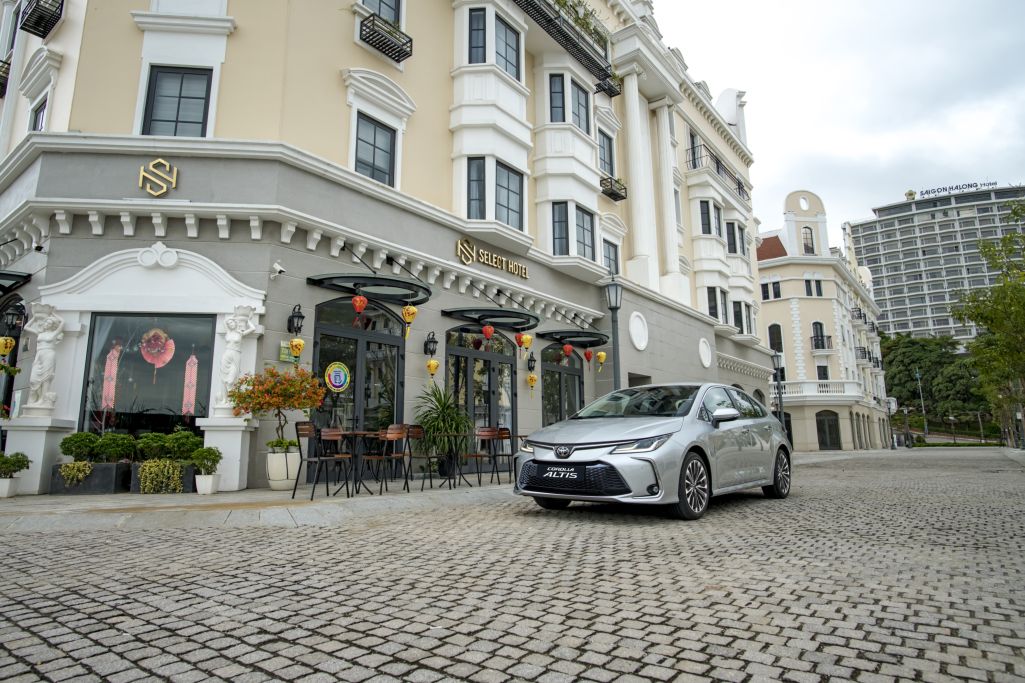 All these changes aim to provide customers with a new and exciting experience, while ensuring safety on every journey.
Especially, this Japanese car manufacturer also offers a promotion of "2-year or 50,000 km extended warranty package (whichever comes first)", applicable to customers who purchase a Toyota Corolla Altis until December 31st, 2023. The program is valid for all versions.
With continuous efforts to improve customer satisfaction, Toyota hopes that with the upgraded version of the Corolla Altis 2023, customers will be able to diversify their experience on every journey.
TH (Tuoitrethudo)