On October 21, 2023, Thaco officially introduced the all-new Peugeot 408 – a completely new and innovative SUV coupe model with unique design, New i-cockpit interior space and outstanding intelligent safety system with powerful and versatile performance.
Today, Peugeot and Thaco introduced the all-new Peugeot 408 to the Vietnamese market. This is the first model of the new generation of Peugeot products in the Vietnamese market.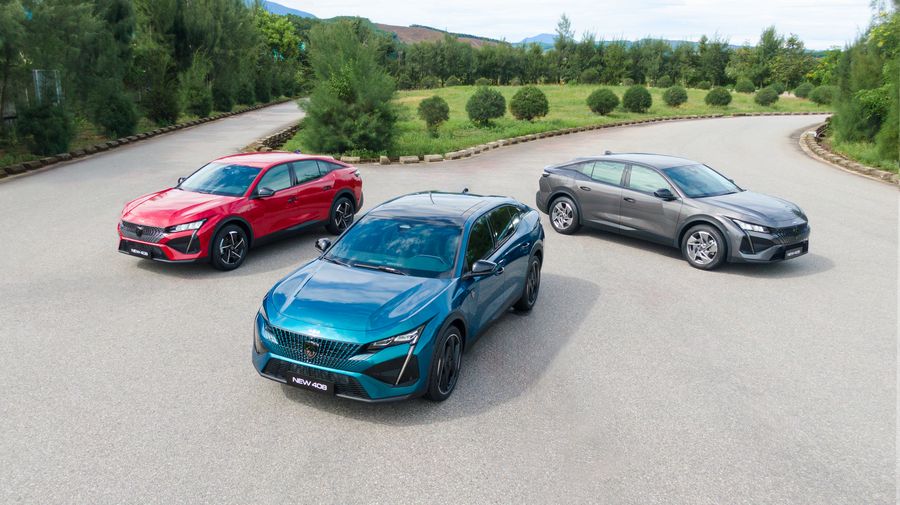 The all-new Peugeot 408 has superior dimensions both inside and outside, with a ground clearance of 189mm for excellent off-road capabilities.
The attractive SUV Coupe design combines the powerful sports elements of an SUV and the elegance of traditional sedans with a unique coupe-style rear end. This is also the latest design identity of the Peugeot brand with prominent logo combined with a unique borderless grille design, creating a limitless feeling, along with the characteristic lion fang-shaped LED headlights with 3 claws. The new and unique Obsession Blue color can change its color according to light and angle.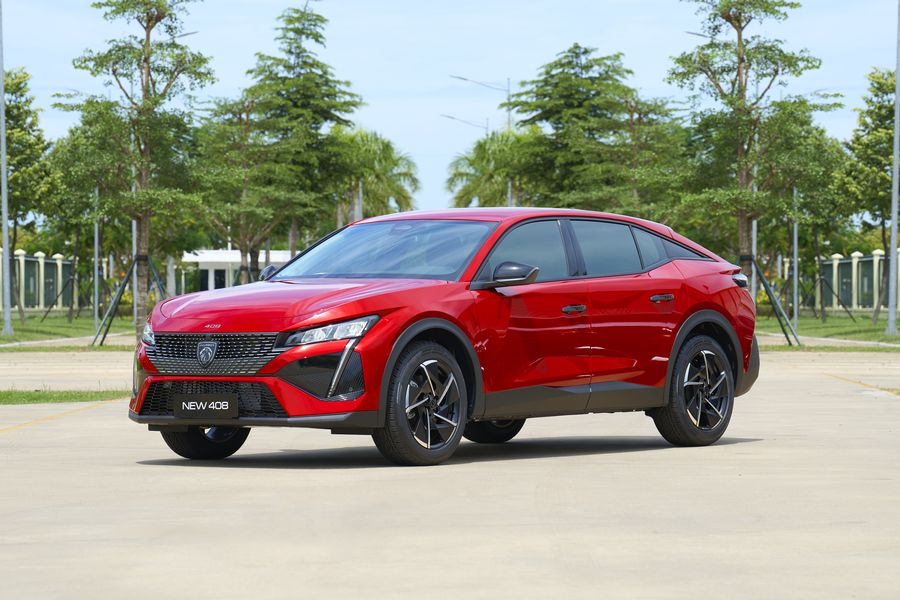 The interior space of the all-new Peugeot 408 is designed in the Peugeot New i-cockpit language, showcasing the luxury and sophistication inherited from luxury car designs and evoking emotions through Listen – Look – Touch operations.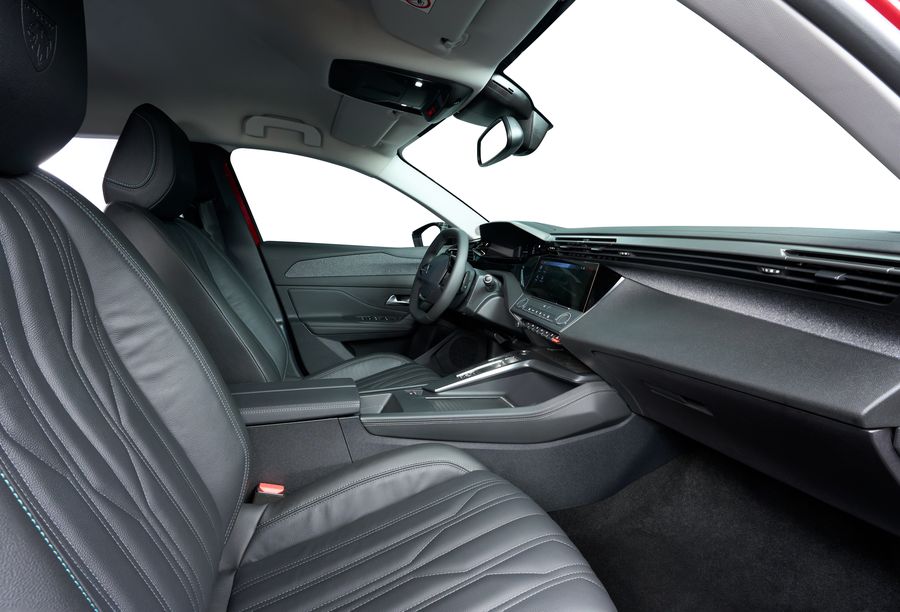 The model stands out with its wide field of vision, intuitive 3D display; flat-center control area with a futuristic design trend; compact and flexible steering wheel; driver-facing touch display screen with 2 screens arranged scientifically, allowing for easy access and operation; dual-zone automatic air conditioning system combined with air quality control function; Focal hi-fi premium sound system providing authentic and lifelike sound experience.
With outstanding dimensions, with an overall length of 4,687 mm and a wheelbase of 2,787 mm, the all-new Peugeot 408 has spacious interior space. The front seats are designed in the style of high-performance cars for a comfortable and dynamic seating position. The luggage compartment has a large capacity of up to 536L and can be multiplied three times when the rear seats are folded.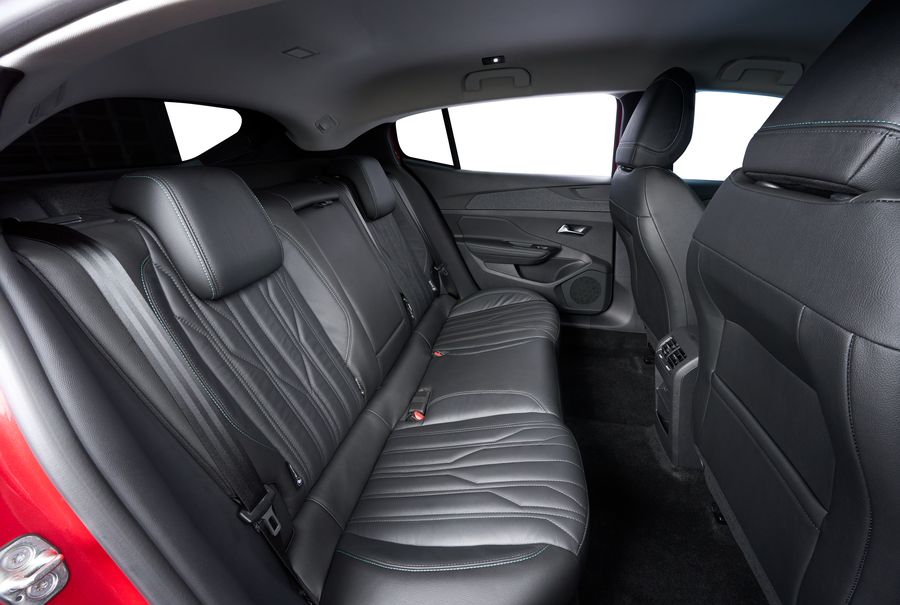 The Peugeot 408 is developed on a new generation of strong platform, using new specialized materials in critical areas to reduce weight, enhance sound insulation and provide stability for the body to meet high-performance operation requirements.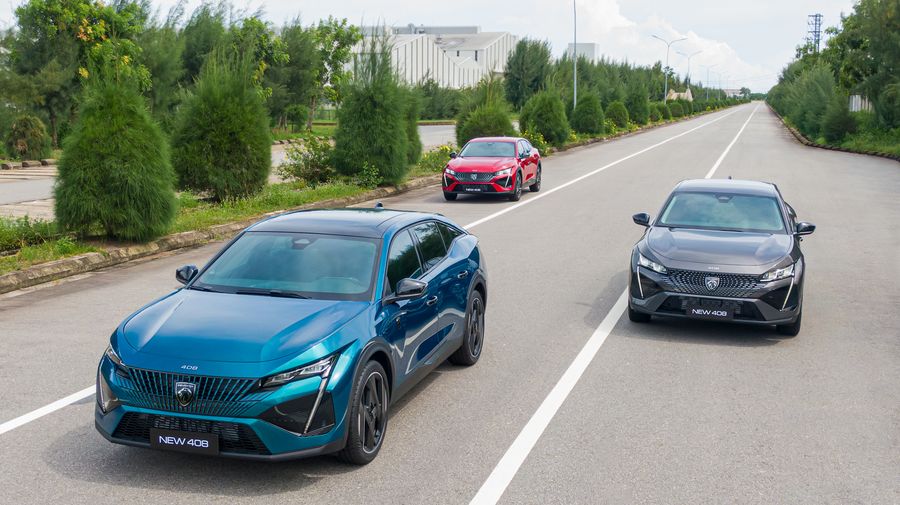 Especially, the Peugeot 408 model in Vietnam is equipped with the new generation 1.6 Turbo Puretech engine with a powerful power of 218 horsepower and a torque of up to 300Nm, combined with an 8-speed automatic transmission to provide a powerful driving experience with optimized torque transmission from the engine to the active wheels. Combined with the simplified lever transmission, which can optimize the shifting process, optimize operations, and bring superior operational efficiency, the model is capable of accelerating from 0 to 100 km/h in just 8.8 seconds.
In addition to standard and enhanced safety equipment such as existing Peugeot models in Vietnam, the all-new Peugeot 408 also features additional new advanced intelligent features that first appear on Peugeot models such as:
Matrix LED Lighting Technology: With automatic light zoning feature according to traffic conditions, maintaining optimal lighting without obstruction, glare for other vehicles.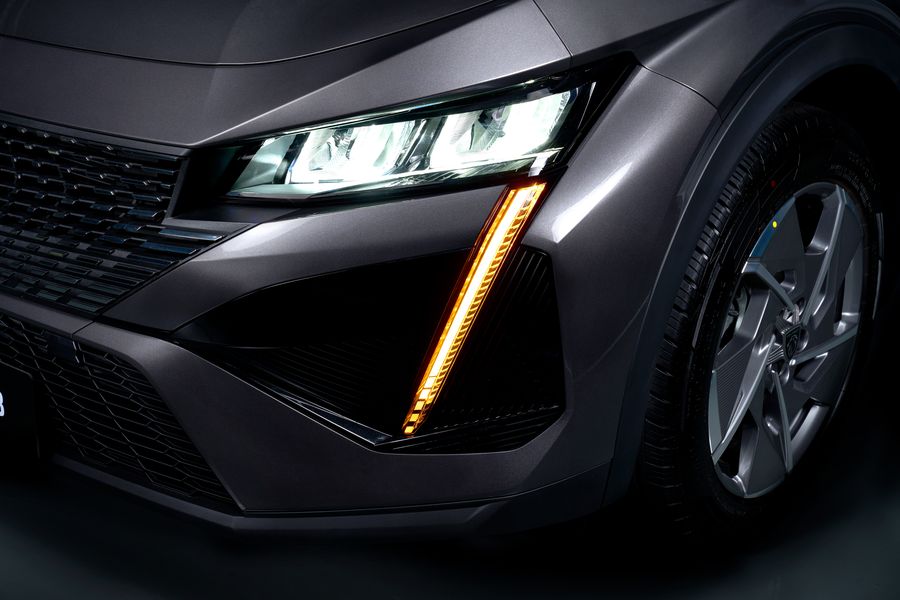 Lane Keeping Assist: System intervenes in the steering system to ensure the vehicle moves in the lane.
Lane Positioning Assist: System helps position the vehicle in the center of the lane and move along the lane.
Adaptive Cruise Control with Stop & Go: Combines adaptive cruise control (automatically maintains the set speed of the vehicle while automatically adjusting the speed (acceleration or deceleration) to maintain a safe distance from the preceding vehicle based on the driver's preset settings) and stop & go function (automatically brakes the vehicle until it comes to a complete stop and then automatically restarts the vehicle).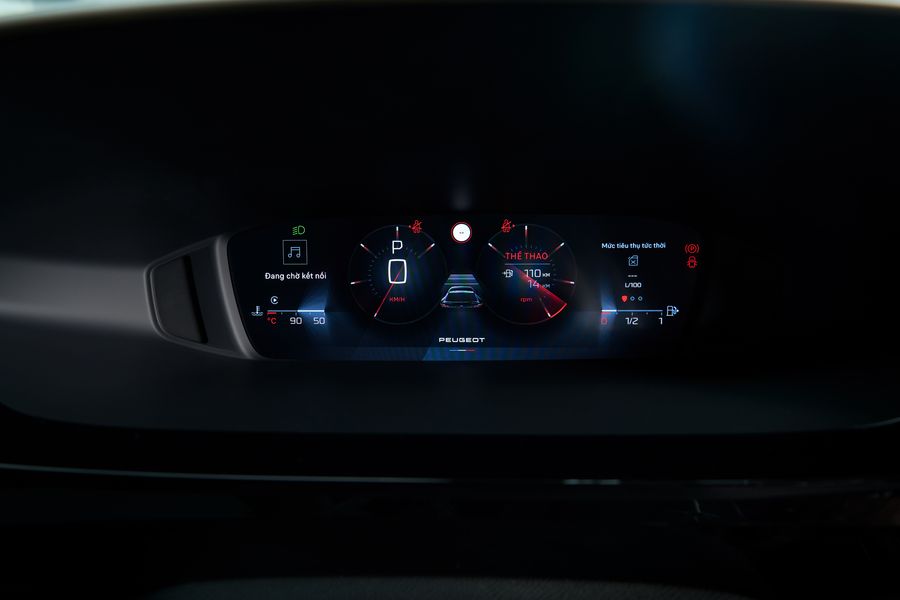 Rear Cross Traffic Alert: System supports warning when there are vehicles, pedestrians within the radar detection range to provide safe warning for the driver while moving.
Semi-Automated Lane Change: When the driver activates the turn signal, the system observes the surrounding traffic conditions and suggests lane change. The driver agrees by pressing the "OK" button on the steering wheel, and the vehicle will automatically change lanes slowly and safely.
Active Safety Brake: Feature supports system intervention to prevent potential collisions, ensuring safety for people and vehicles during travel.
Moreover, the semi-automated lane change assistance feature is a completely new feature, only available on models equipped with the most advanced control assistance systems.
In the Vietnamese market, the all-new Peugeot 408 is introduced with 3 versions: Allure, Premium, and GT.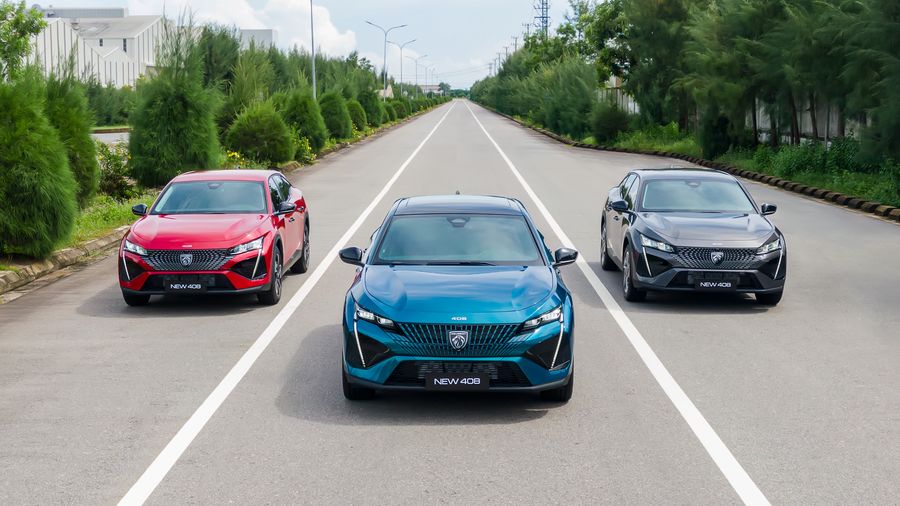 In which, the Allure version possesses a range of high-end amenities such as: LED headlights with automatic high beam control, 18-inch wheels; Leather seats, digital clock, 10-inch central screen; High-end safety package includes: Active safety brake support using camera, lane keeping assist, traffic sign recognition.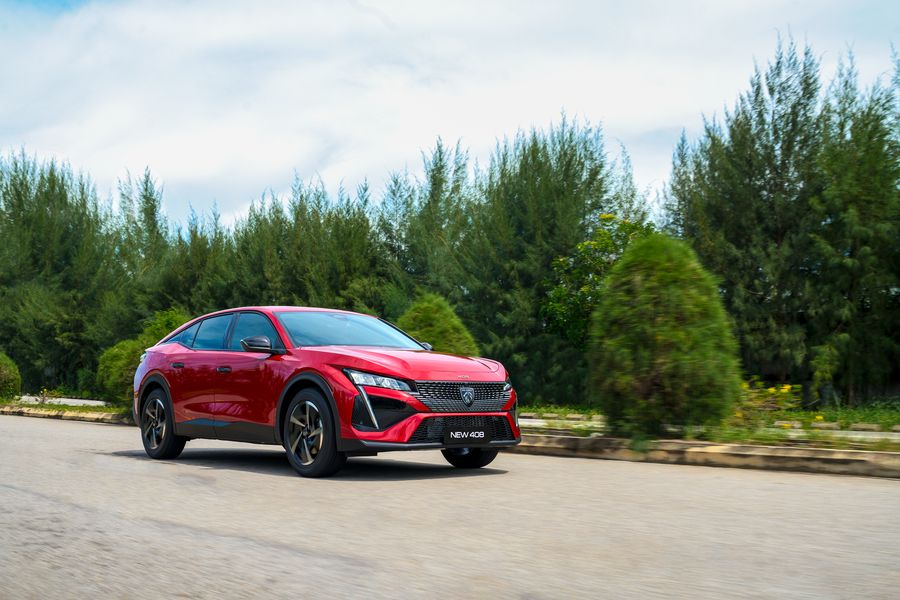 The Premium version will be further enhanced with the highest level of high-end safety package including: Lane change assist; Adaptive cruise control with stop & go, lane positioning assist; Active safety brake support with radar and camera,…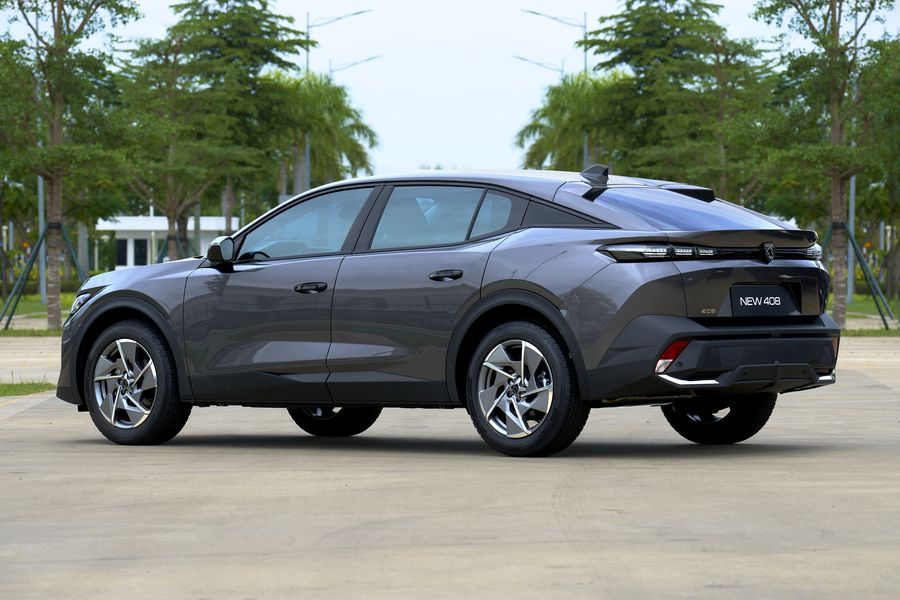 The highest GT version possesses outstanding features such as: Matrix LED headlights; 20-inch wheels; two central screens, front seats with nappa leather material integrated with massage function; 360-degree camera…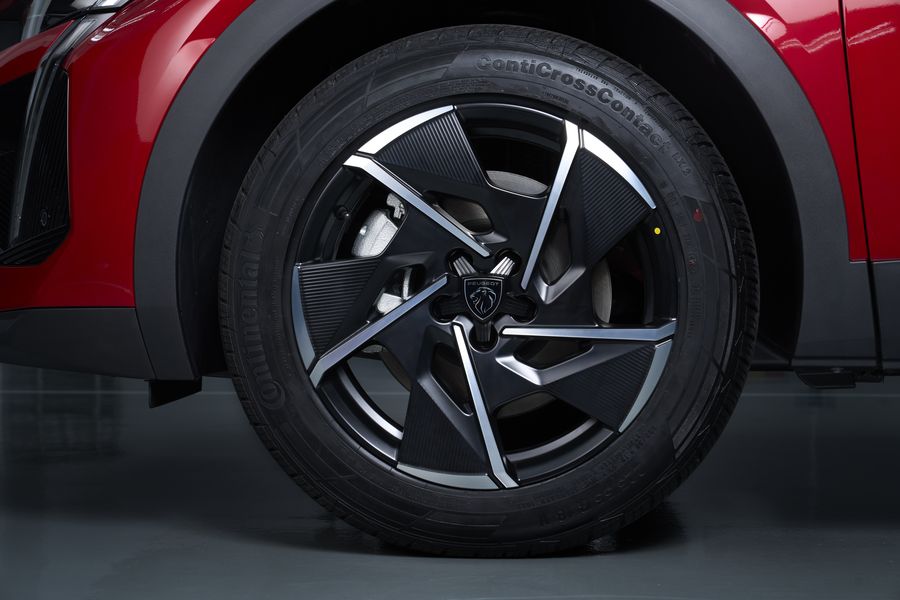 All versions come with 5 color options: Sensation Red, Nera Black, White Pearl, and Platinum Gray, especially the new Obsession Blue color.
2023 marks the 10-year milestone of the cooperation between Thaco and Peugeot. On this occasion, the car company is offering a service care package and spare parts discount. For new cars, Peugeot offers special price discount vouchers depending on the vehicle models, while applying a 5-year unlimited mileage warranty.
Thái Sơn (Tuoitrethudo)