The Toyota Hilux Adventure 2.8L 4×4 AT has a starting price of 1,077 billion VND, which is about 100 million VND more expensive than its direct competitor, the Ford Ranger Wildtrak.

Since early October, some dealers have announced the availability of the Toyota Hilux 2023 Adventure 2.8L 4×4 AT in the Vietnamese market. The price of this version is 1,077 billion VND for regular colors and 1,085 billion VND for pearl white. The car is imported directly from Thailand.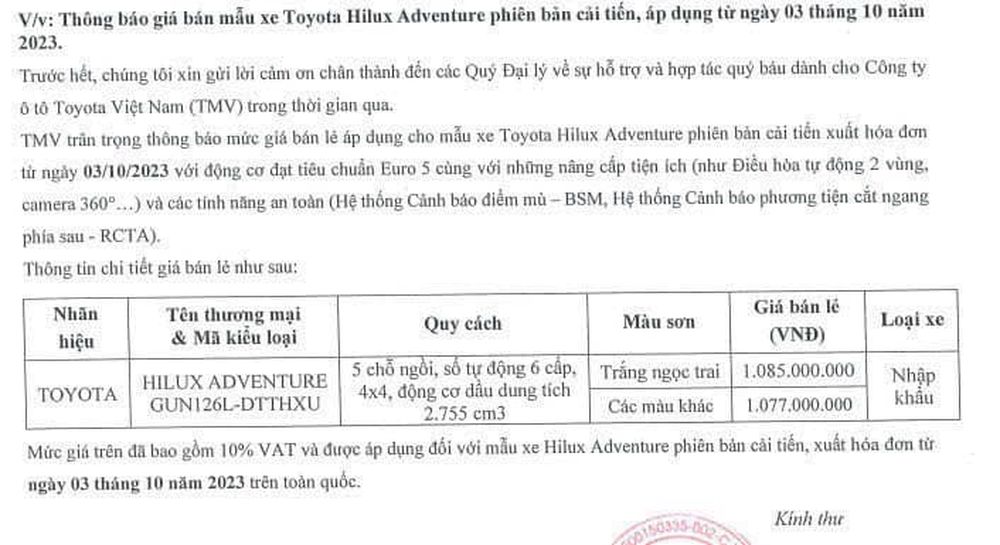 The Toyota Hilux Adventure was previously sold in Vietnam since 2021 with a listed price of 913 million VND. By July 2022, this model was discontinued due to not meeting the Euro5 emission standards.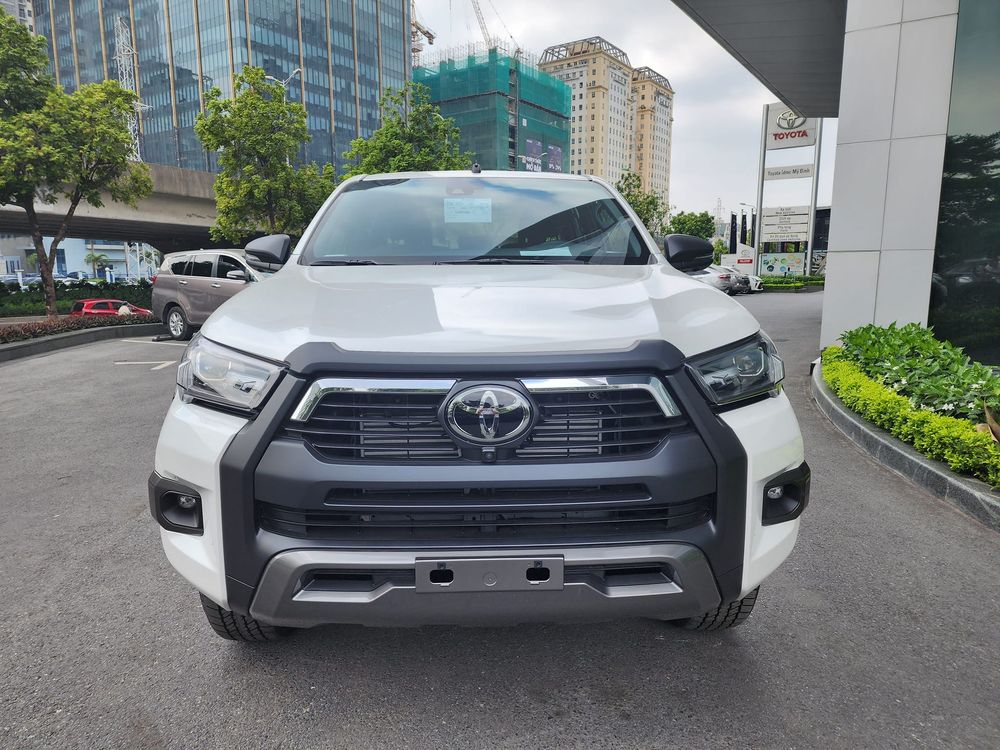 Compared to the previous version, the Hilux Adventure has been refined to meet the new emission standards. In addition, this pickup truck has been equipped with features such as dual-zone automatic air conditioning and a 360-degree camera. The safety technology of the car has also been upgraded with two new features: Blind Spot Warning and Rear Cross Traffic Alert.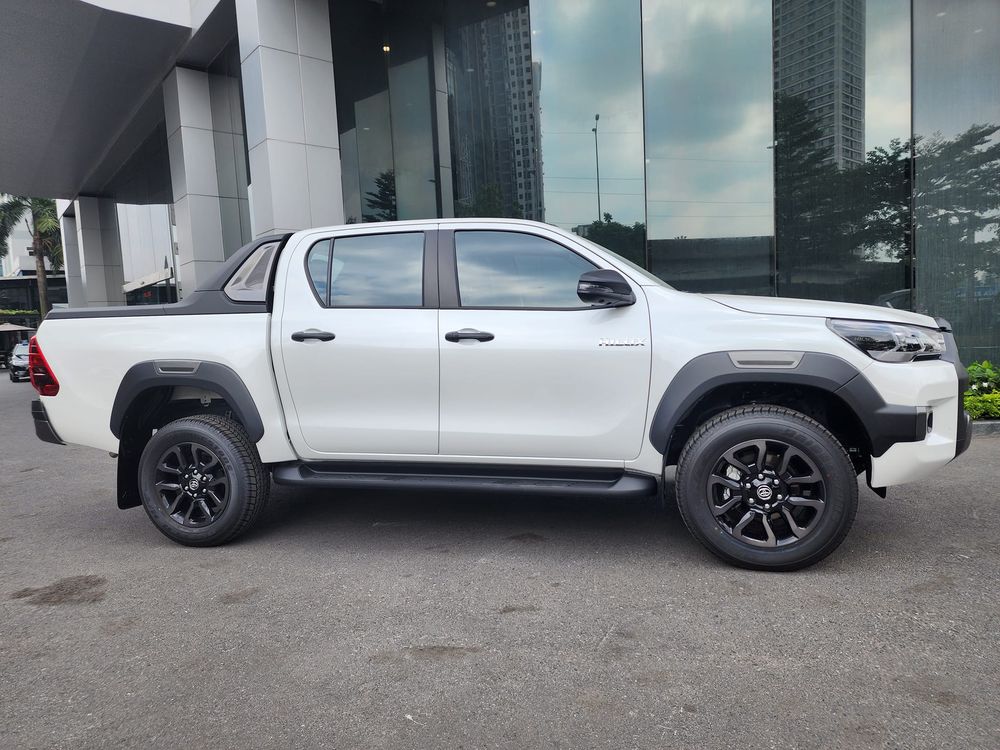 In Vietnam, the direct competitor of the Toyota Hilux Adventure is the Ford Ranger Wildtrak. The American brand's car has a listed price of 979 million VND, which is about 100 million VND cheaper than the Hilux Adventure. Moreover, the Ranger Wildtrak also enjoys a 50% reduction in vehicle registration fee as it is locally assembled.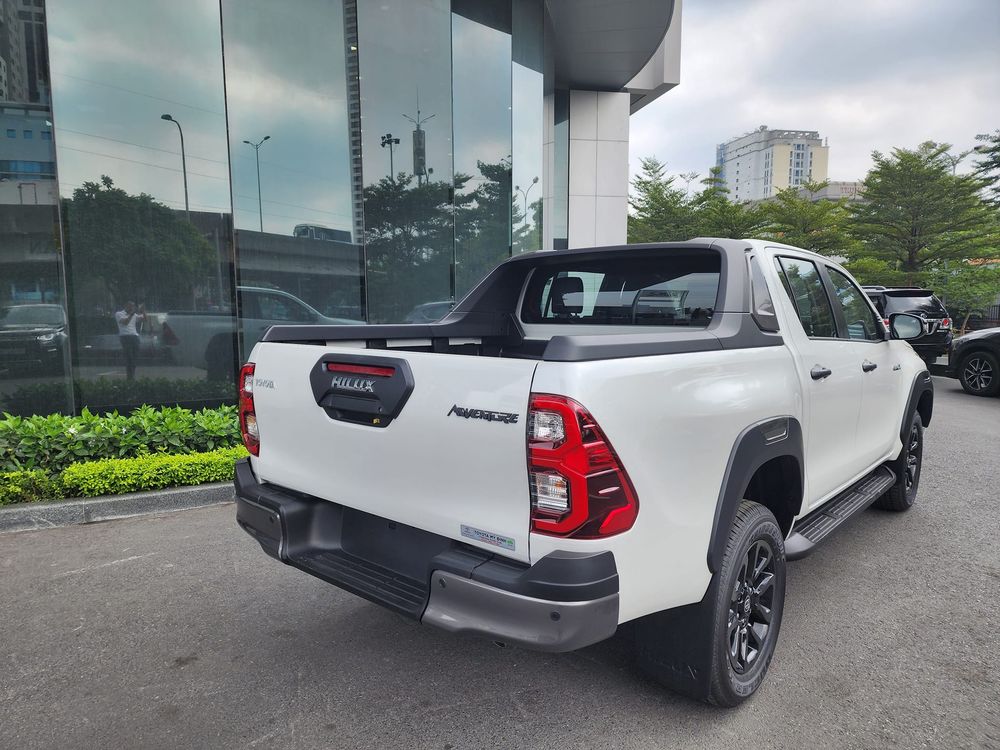 Thái Sơn (Tuoitrethudo)
Photo: Trung Đính