Crown Sport is one of the 4 body styles of the new generation Toyota Crown, including Crossover, Sport (SUV), Sedan, and Estate. Following the launch of Sport, Crown Sedan will appear in November while Crown Estate will complete the premium quartet of Toyota Crown before the end of Toyota's fiscal year 2024.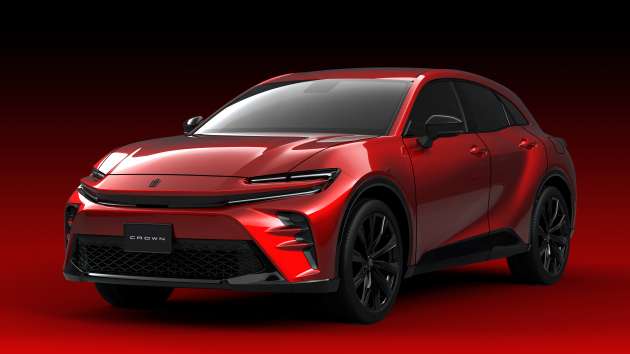 For a long time, the name Crown has been associated with a sedan model, but these four new body styles 'herald a second chapter for the Crown brand,' as Toyota put it.
The design concept of Crown Sport is "the balance of power and sophistication". It can be seen that Crown SUV has a very beautiful overall shape. The sculpted lines are combined with a front face that resembles a hammerhead shark and a slim lighting system similar to the latest Prius. It has even been said that the 2024 Toyota Crown Sport looks no different from a high-performance Ferrari SUV.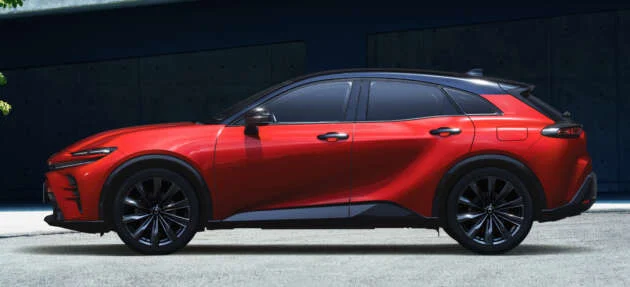 The car is equipped with 21-inch wheels wrapped in 235/45 tires. Moreover, with a length of 4,720 mm and a width of 1,880 mm, Crown Sport can be considered on par with the BMW X3 despite being lower than the Toyota.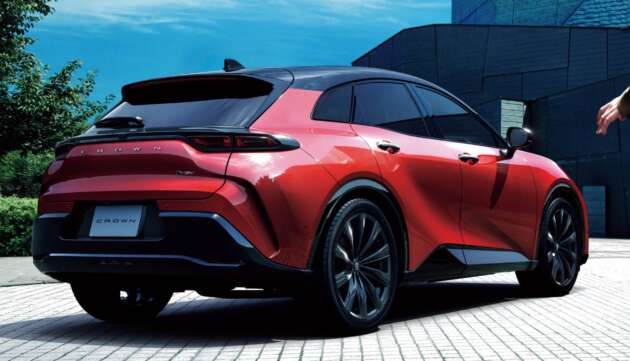 Moving inside, the interior of Crown Sport is designed with minimalism and modernity, featuring a 12.3-inch touchscreen entertainment system combined with a digital instrument cluster. The new Sand Brown and black interior color tone is quite impressive, alongside the all-black interior color tone. As for the exterior, users are provided with 6 solid color choices and 5 two-tone color choices.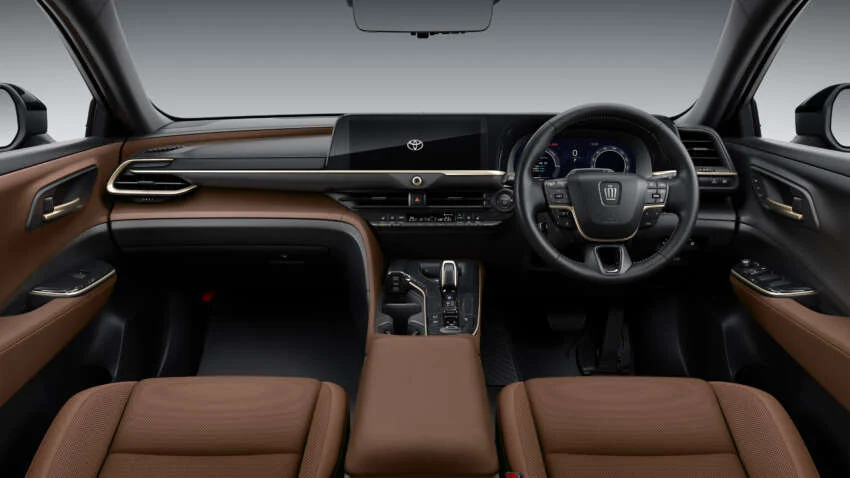 In addition, the 2024 Toyota Crown Sport also has a specially designed suspension system that promises to bring more exciting driving experiences. Furthermore, the car is equipped with the Dynamic Rear Steering (DRS) that provides greater agility at low speeds and better stability at high speeds.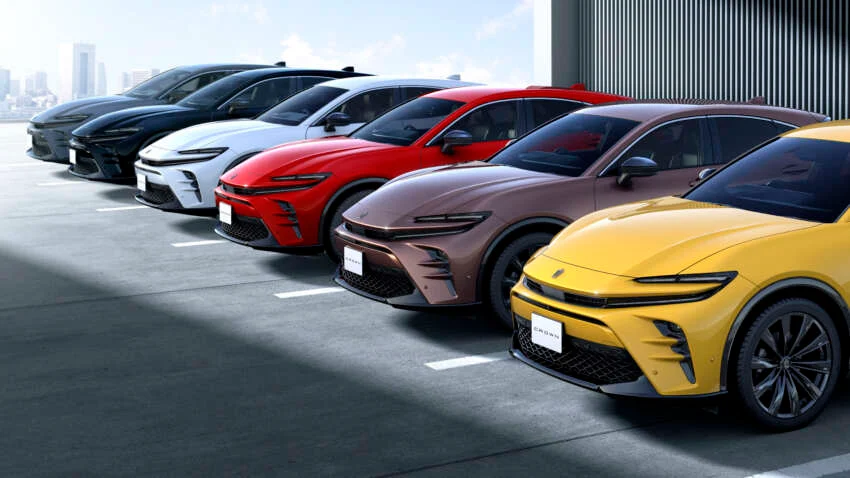 Providing power to the car is the familiar 2.5L series parallel hybrid system with E-Four. Of course, the latest Toyota Safety Sense is standard on the 2024 Crown Sport. This safety package includes Active Driving Assist, which assists with deceleration and steering in response to the vehicle in front or when entering curves. In addition, there is the Toyota Teammate Advanced Drive (traffic jam assist) and Advanced Park (remote control function).
Produced at TMC's Tsutsumi plant, Toyota's goal is to sell 700 Crown Sport models per month. This Sport version is priced from 5,900,000 yen (40,000 USD) in Japan.
In my personal opinion, this is a very eye-catching SUV with a unique appearance and many prominent color options. If brought to Vietnam, the Crown Sport promises to create a new wind for the luxury SUV segment.
Trang Nguyen (Forum.autodaily.vn)