Despite being upgraded in style and equipment, the price of the Mazda 6 2.5L Sedan 2023 in Malaysia remains unchanged at 240,848 RM (equivalent to 1.246 billion VND).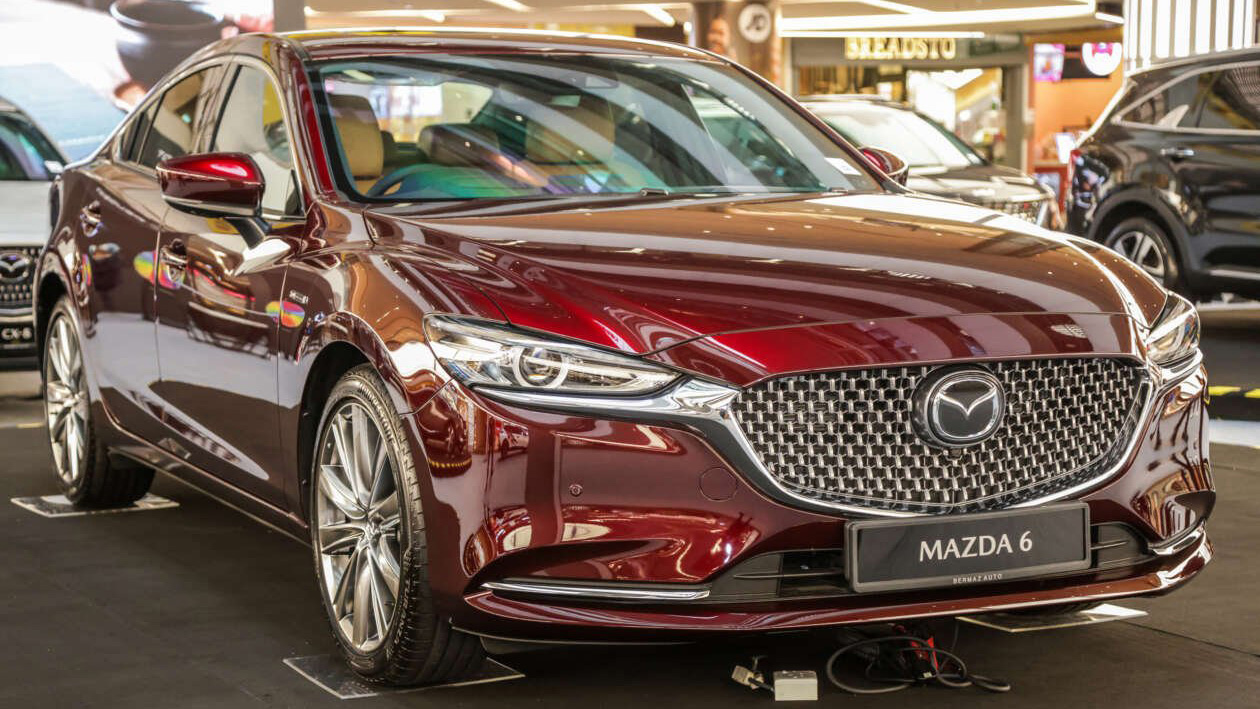 The 20th Anniversary Edition package of the Mazda6 includes:
– 20-year anniversary badge on the front mudguard
– Bright Metallic 19-inch alloy wheels
– Gunmetal grille
– Brown leather front seats, ventilated, with the newly raised 20-year anniversary logo on the headrest
– Auto-dimming, frameless rearview mirror
– Rear window sunshade
– Qi wireless charging
– 7-inch digital gauge cluster
– Smart Braking Support (SBS)
– i-Active Sense system updated, now including Mazda Radar Cruise Control (MRCC) with Stop&Go and Cruising & Traffic Support (CTS).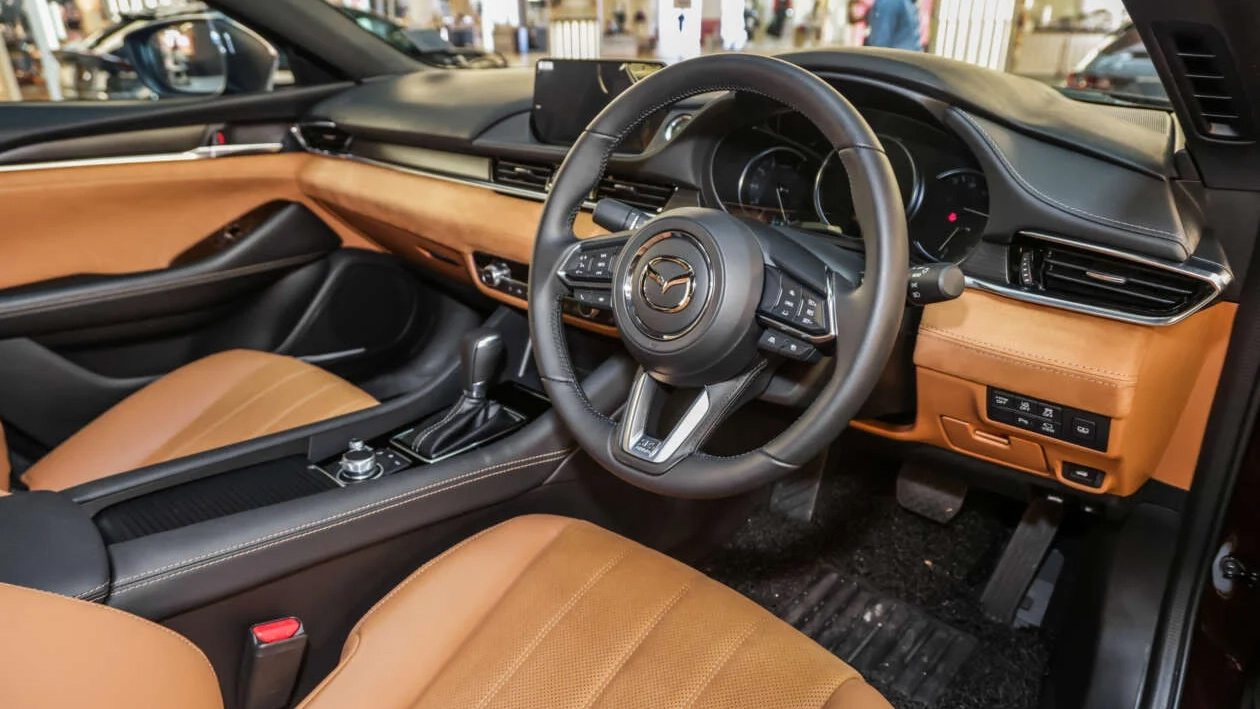 Meanwhile, the remaining versions of the Mazda6 2023, including the basic 2.0L Sedan and the Touring 2.5L version, remain unchanged.
The prices of the Mazda6 2023 in the Malaysian market are as follows:
– 2.0L Sedan: 180,359 RM (equivalent to 933 million VND)
– 2.5L Touring: 230,848 RM (equivalent to 1.2 billion VND)
– 2.5L Sedan 20th Anniversary Edition: 240,848 RM (equivalent to 1.246 billion VND).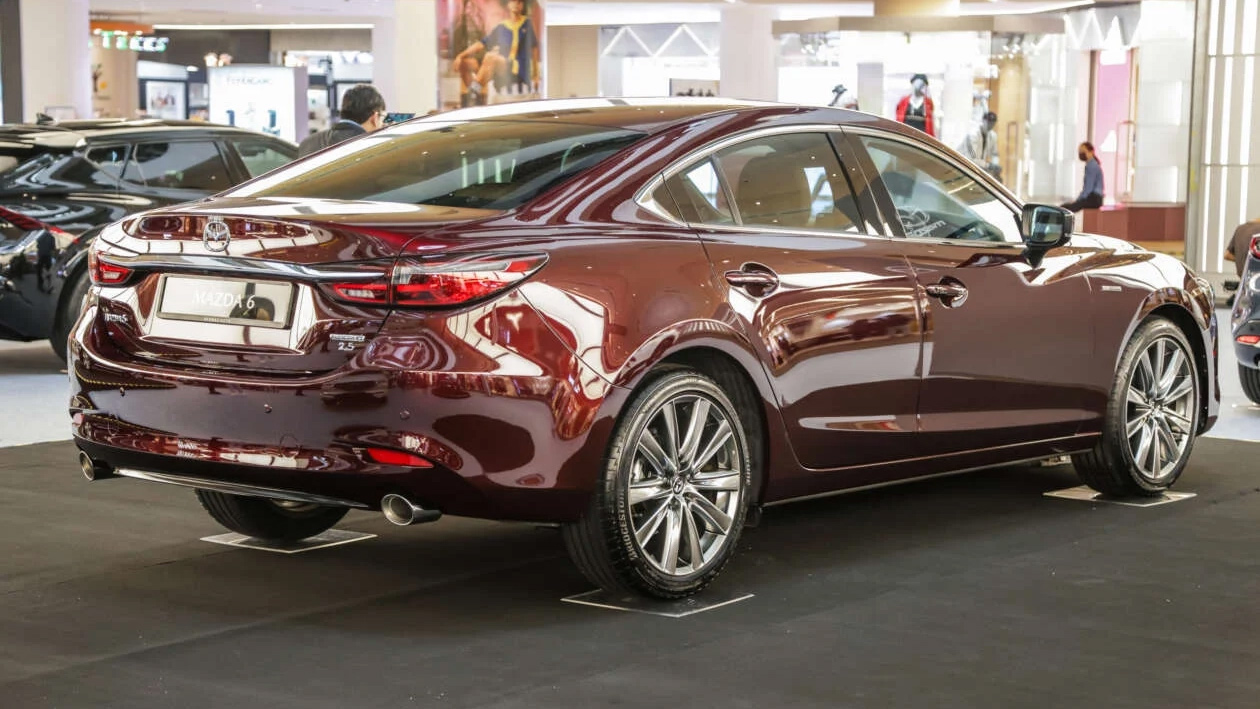 The Mazda6 2023 continues to be imported from Japan. The car is offered in 10 exterior color options, including the Artisan Red Premium exclusive to the 2.5L Sedan 20th Anniversary Edition variant.
In the Vietnamese market, the Mazda6 is distributed with 3 variants, along with 2 engine options of 2.0L and 2.5L, with prices ranging from 779-914 million VND.
Trang Nguyen (Forum.autodaily.vn)
Photos: Paultan